A dash of Basil
Gay puppet innovator dazzles with local run

Basil Twist
'Petrushka'
March 16-25
Shakespeare Theatre Company
Lansburgh Theatre, 450 7th Street, NW
$22.50-$50
202-547-1122
Basil Twist's work has been called superhuman, breathtaking and adored — not the usual words used to describe a puppet show. But then, Twist isn't your usual puppeteer. His sophisticated approach to puppetry melds tradition with innovation and in the process takes the art form to new heights. Throughout March and April, four of his shows can be seen locally as part of "Twist Festival D.C.," giving area audiences an opportunity to experience his magic.
The mini-fest kicks off at the Shakespeare Theatre Company with "Petrushka," Twist's take on the classic Russian ballet about a love triangle involving three puppets: the eponymous clown, a ballerina and a Moor. Originally commissioned for New York's Lincoln Center in 2000, it's a puppet show about puppets with music — Russian identical twins Irina and Julia Elkina play a reduction of Igor Stravinsky's score on identical pianos.
And though he doesn't perform in the show, Twist selected, trained and directed the unseen puppeteers who animate the 4-foot-tall puppets that he built. "Three puppeteers are required to operate one puppet. For me the puppet is the embodiment of a super human being," Twist says. "The puppet ballerina soars. She can do things that a human being only wishes she could do."
A third-generation puppeteer, Twist, who is gay and single, broke onto the scene in 1998 with his underwater, classical musical puppet show "Symphonie Fantastique" (with a festival production at Clarice Smith Performing Arts Center at the University of Maryland in College Park). He credits his training at France's prestigious École Supérieure Nationale des Arts de la Marionnette with allowing him to think outside the traditional puppet box: "I was taught how puppetry fits into the larger world of art. It's prompted me to collaborate and think larger and more ambitiously about the place of puppetry in the world."
The festival's other two productions are "Arias with a Twist," his racy and riveting collaboration with New York cabaret and drag performer Joey Arias; and "Dogugaeshi," a Japanese-inspired journey of images accompanied by original shamisen (Japanese lute) compositions performed by master musician Yumiko Tanaka (at Woolly Mammoth and Studio Theatre respectively).
"A good puppeteer is game, ready and willing to do whatever it takes," says Twist, 41. "It's not comfortable: A puppeteer must put his body in weird positions. I've tried to use dancers as puppeteers but because they're so into their own bodies, they have a hard time translating movement into another object. Musicians who play guitar and piano have more success."
Growing up in San Francisco, Twist played with puppets and made envied Halloween costumes. He loved the Muppets and dreamt of a career in puppetry or animation. He briefly attended Oberlin College where he quickly realized that Ohio undergrad life wasn't for him. One day at the library he came across a book describing internships at the Center for Puppetry Arts in Atlanta. Instantly he realized, "That's where I needed to be. It was crystal clear to me." So Twist left school and moved to New York City, where he still lives. Freshly determined to become a professional puppeteer, he interned in Atlanta and later studied in France. Fortunately for him, "the puppet thing has worked out, because I can't do anything else."
Today, the award-winning puppeteer works in a funky Greenwich Village basement studio. And while he considers himself a downtown auteur — a niche he clearly relishes — who does his own puppetry and scenic design projects, Twist isn't averse to accepting the occasional commercial commission. Recently he traveled to San Paulo, Brazil to tweak his puppets for "The Addams Family Musical" which he created for the original Broadway production. Before heading home, he flew to Rio for Carnival. Of course, Twist says, the party was good and guys were hot, but it was the nightly Samba school competition that impressed him most. "It was like the Super Bowl meets the Oscars meets Burning Man — truly an inspiring experience that I'll never forget."
So, can we expect an upcoming show that features hip-shaking, scantily costumed puppets? Maybe someday, but for now, Twist is working on his version of "The Rite of Spring," another Russian ballet, again with music by Stravinsky.
When creating a new puppet show, Twist says, "I like to think of myself as an audience member. I want to be dazzled. I want it to be very athletic and fast. I want to ask 'How did they do that?'"
Washington Spirit host largest halftime drag performance in NWSL history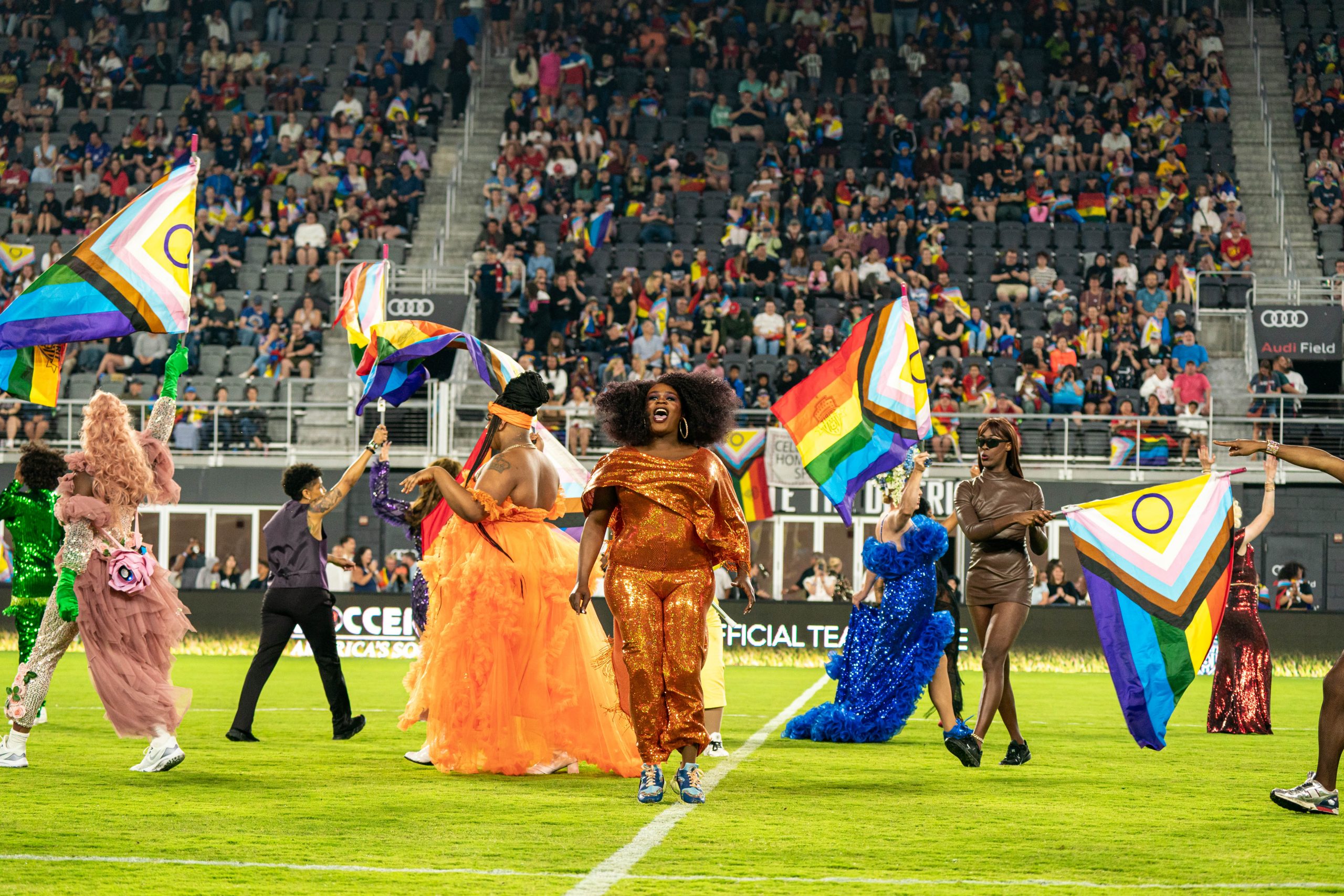 The Washington Spirit celebrated the LGBTQ+ community with the team's annual Pride Night at Audi Field this past Saturday. Highlighting that evening's Pride-themed festivities was a
halftime drag performance, featuring over a dozen drag performers from around the
DMV. It was the largest halftime drag performance in NWSL history.
Performers included: Shiqueeta Lee, KCByonce, Citrine the Queen, Elektra Gee, Kabuki Bukkake, Delila B. Lee, Capri Bloomingdale, Tara Ashleigh Austin, Gigi Couture, Dorsell Phinn, Tula, Twix the Drag Queen, Bootsy Omega, Princeza.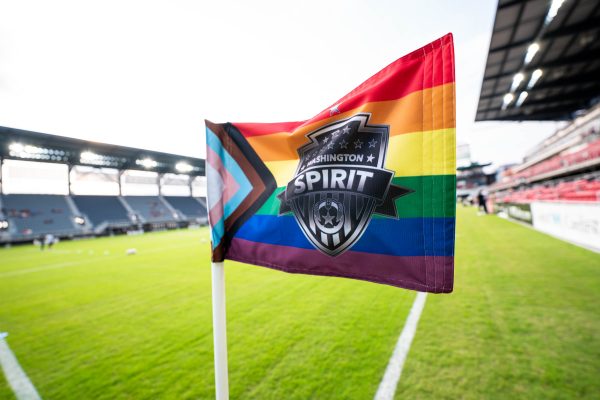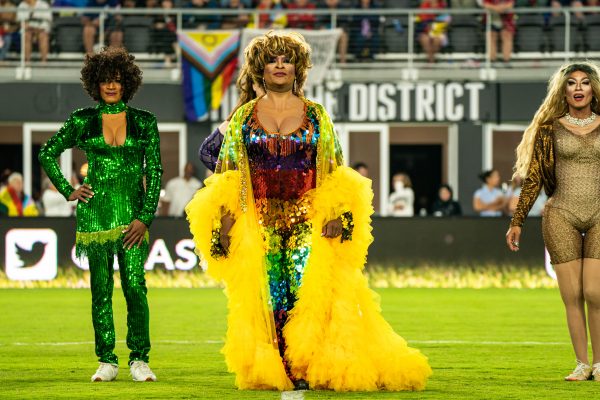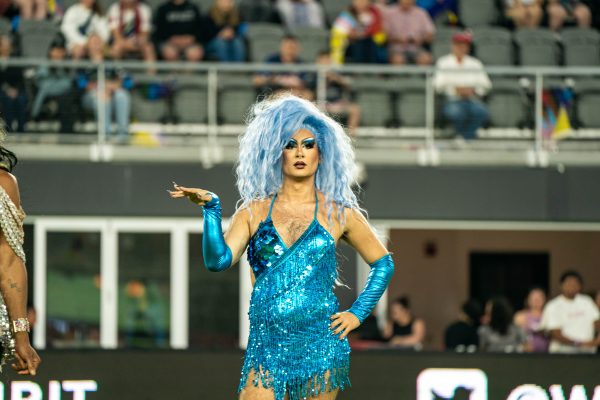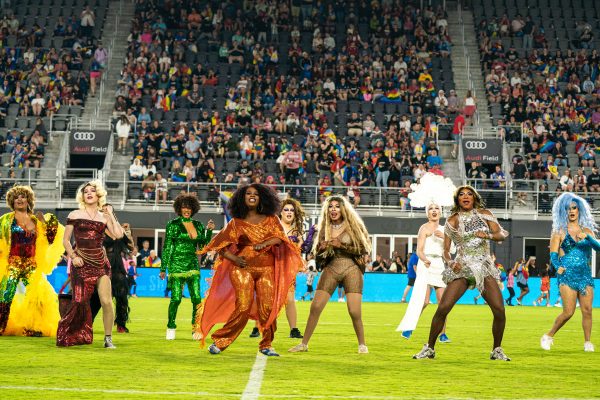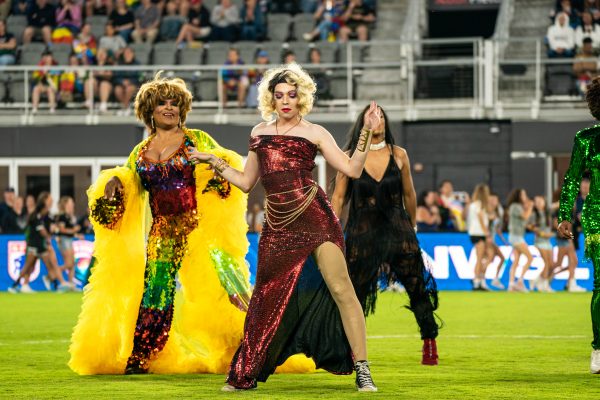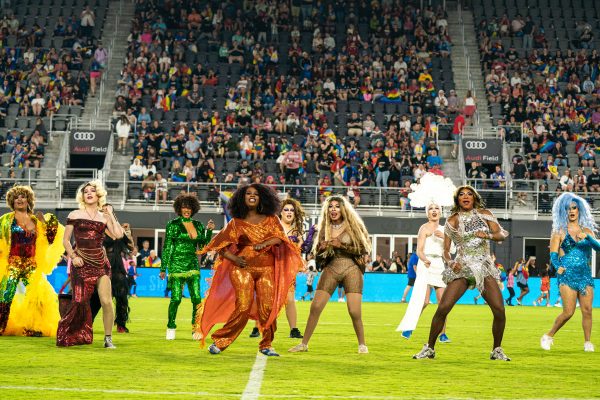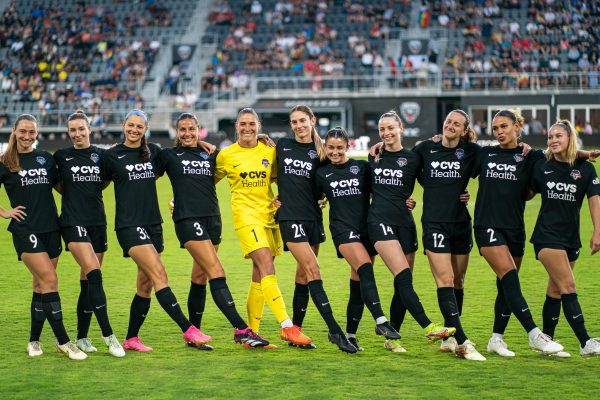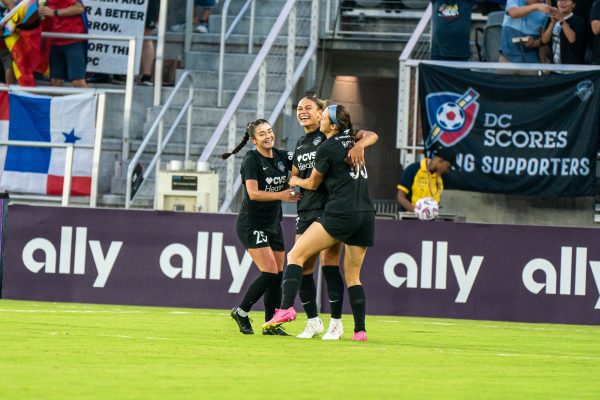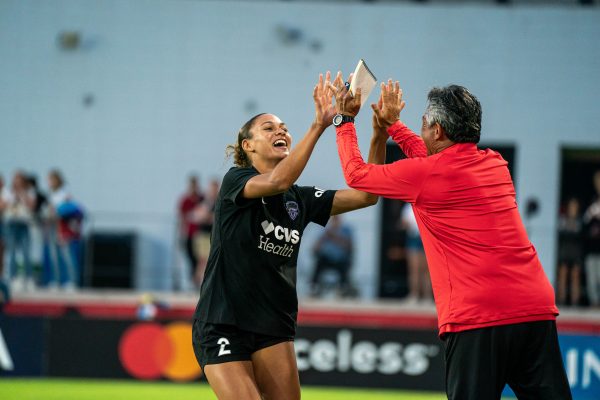 PHOTOS: Reston Pride
Annual LGBTQ celebration held at Lake Anne Plaza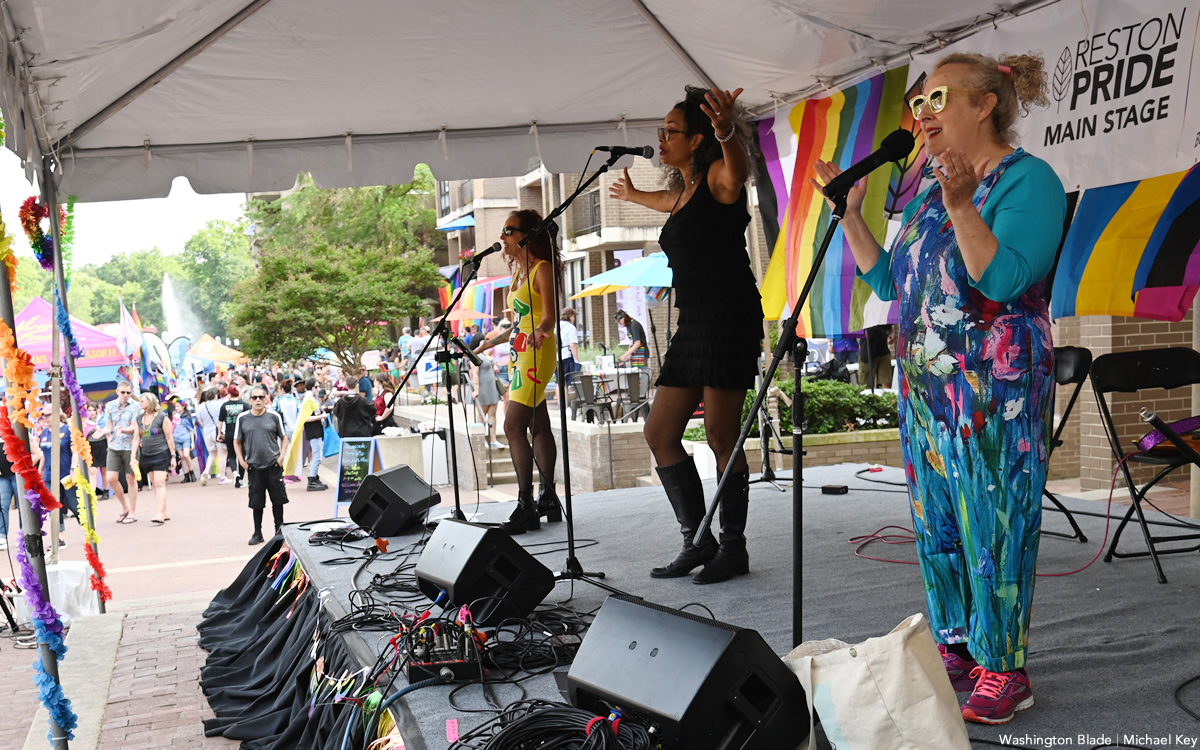 The 2023 Reston Pride Festival was held at Lake Anne Plaza in Reston, Va. on Saturday, June 3. The music group Betty was the headliner of the festival.
(Washington Blade photos by Michael Key)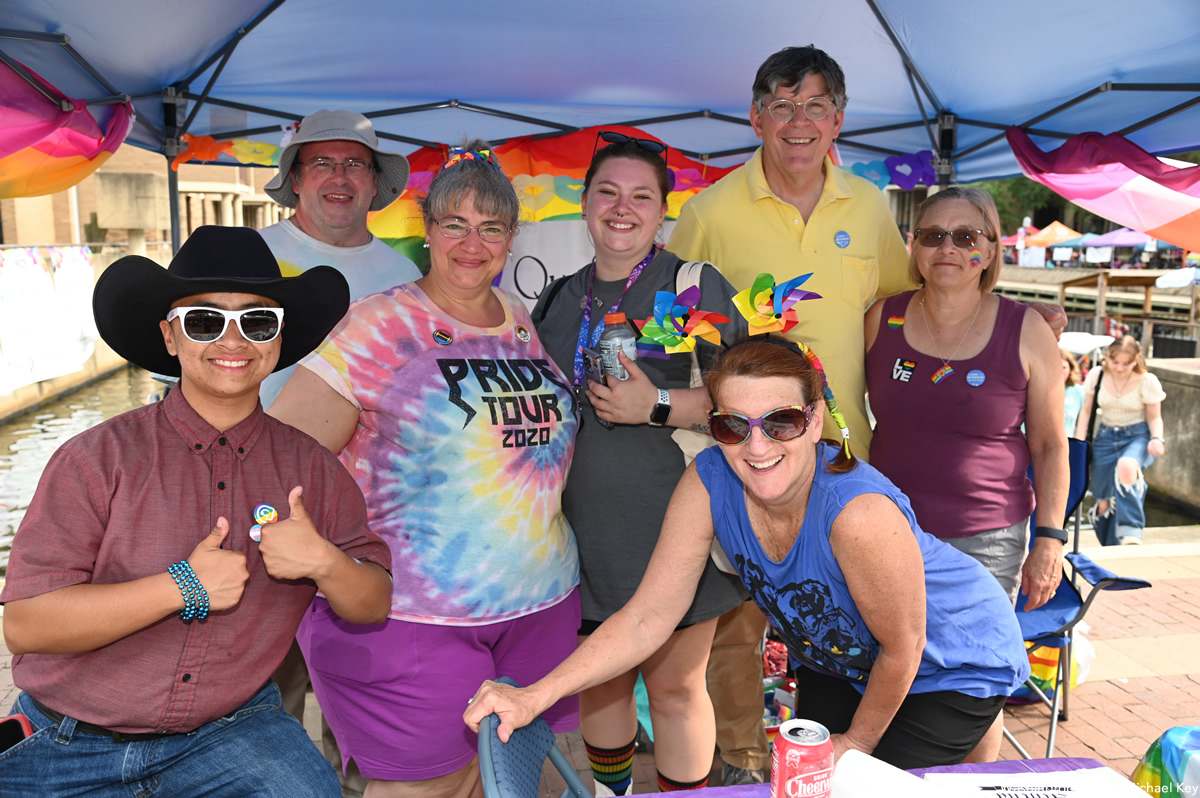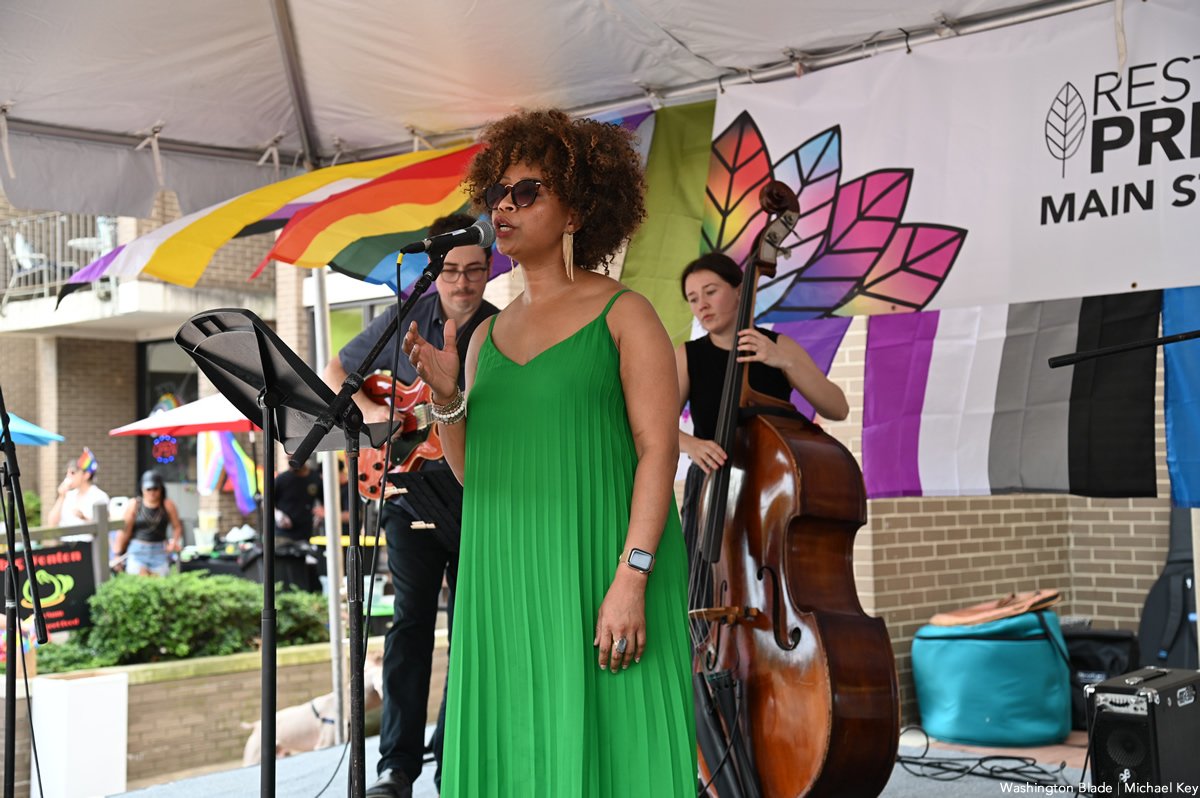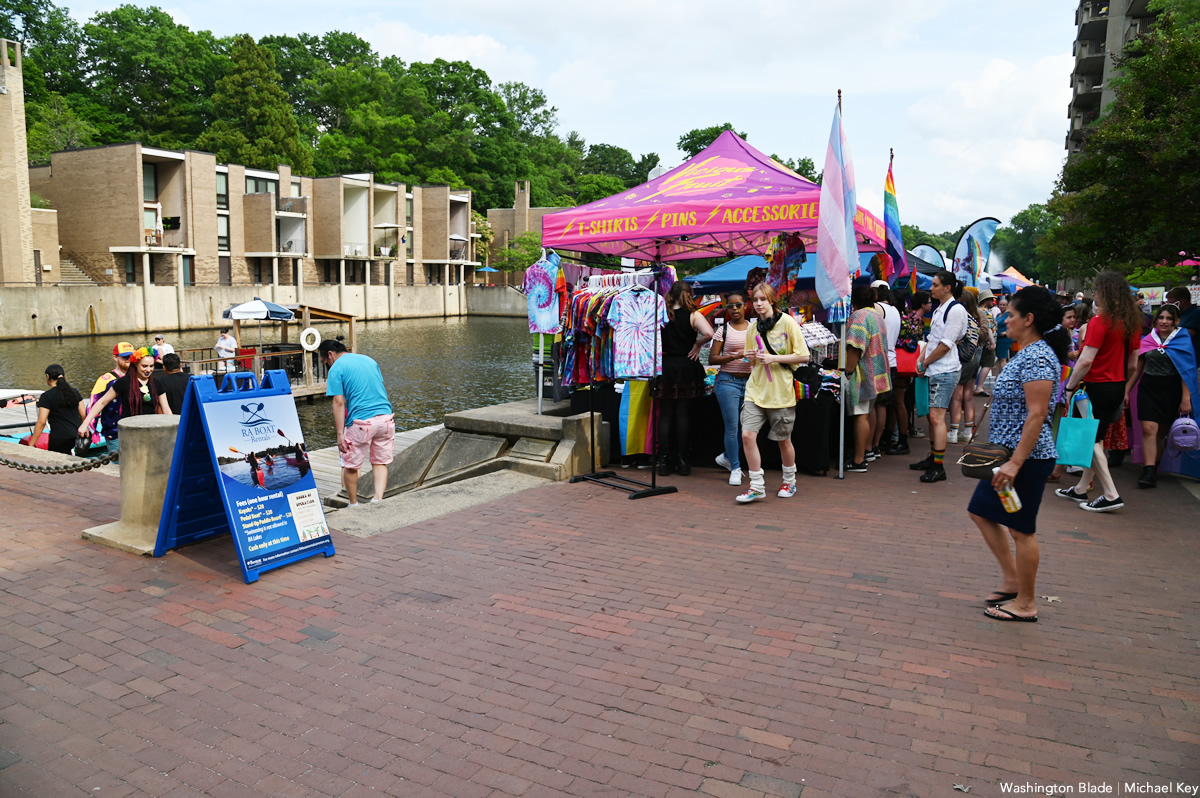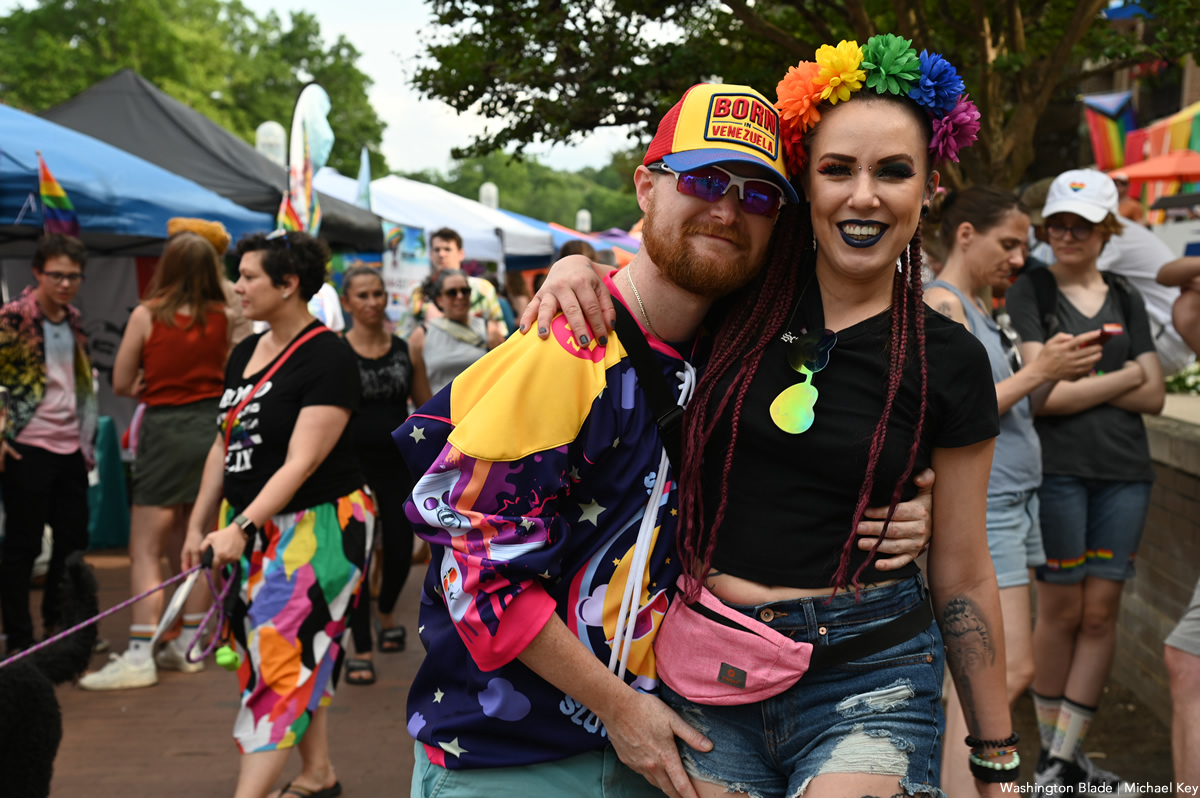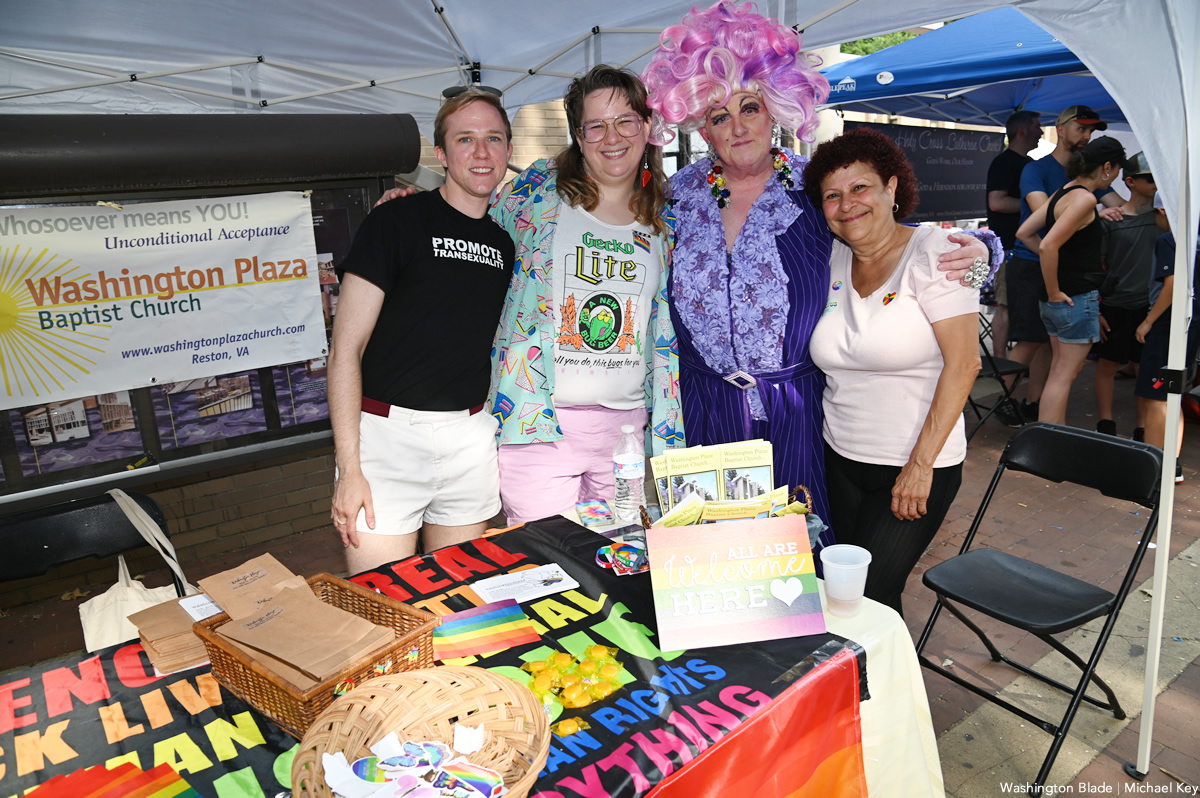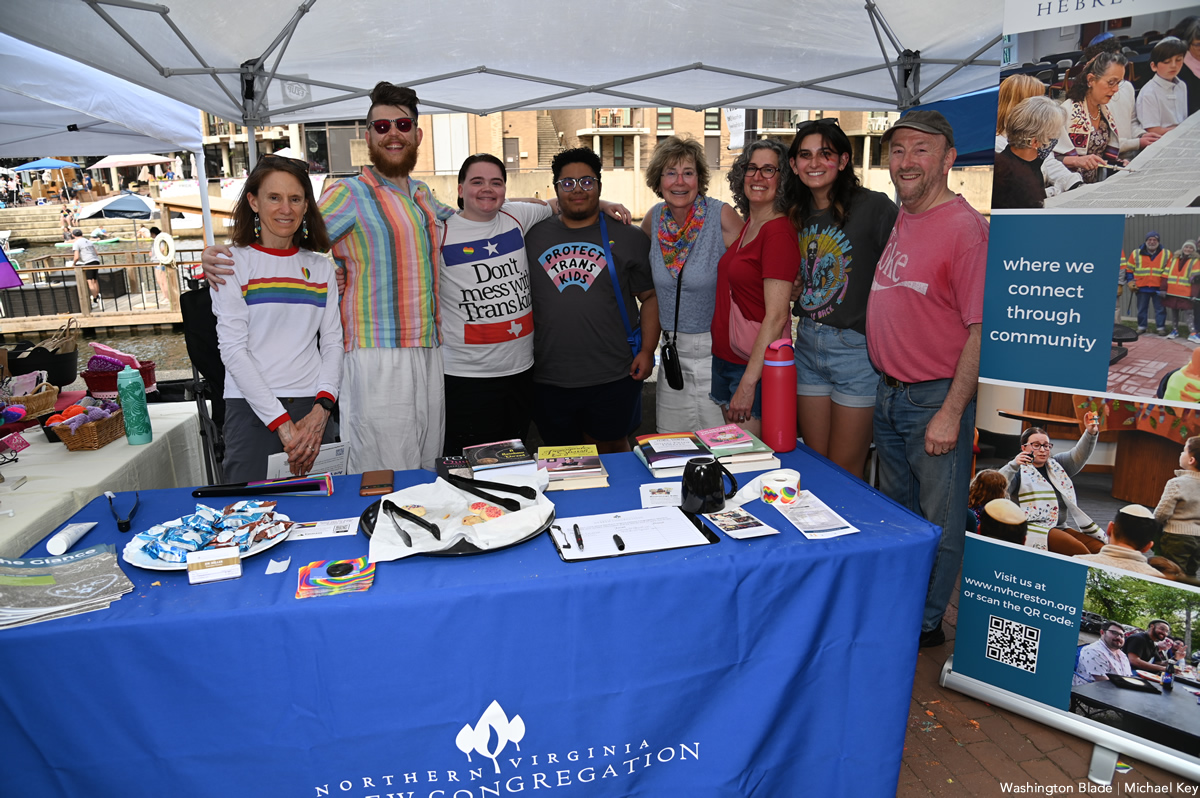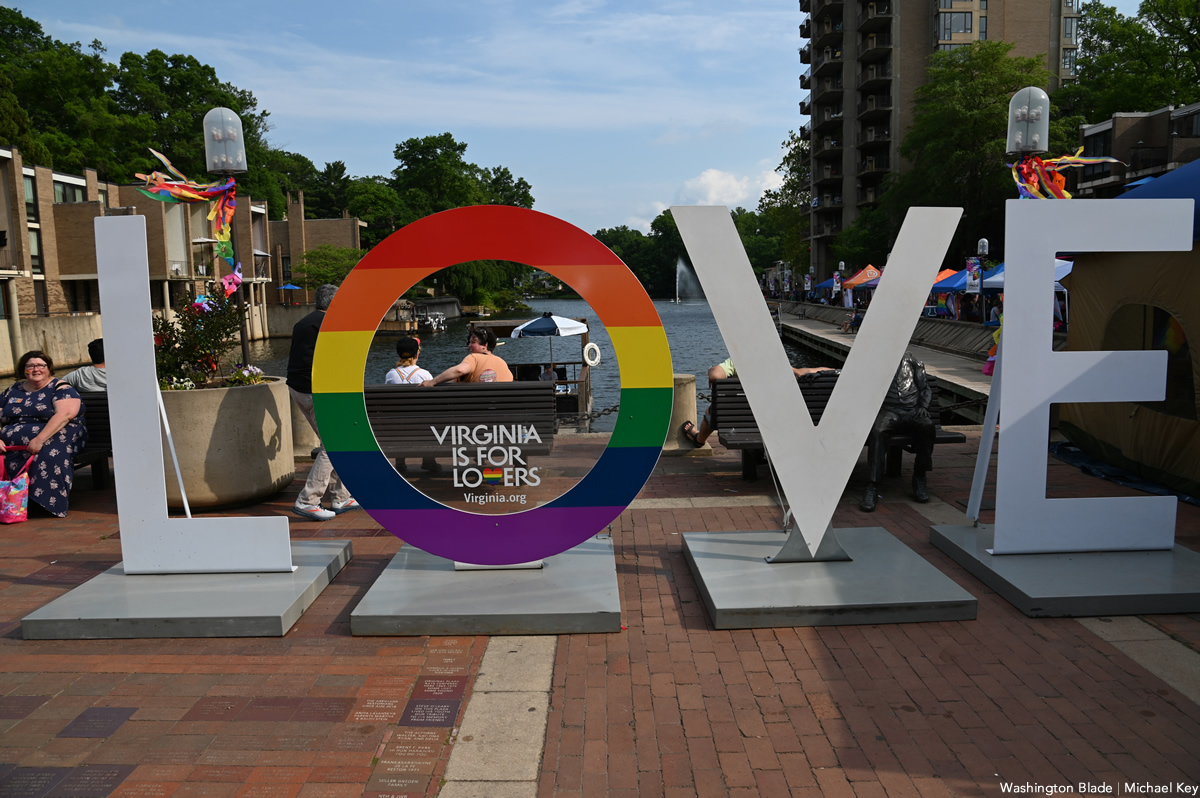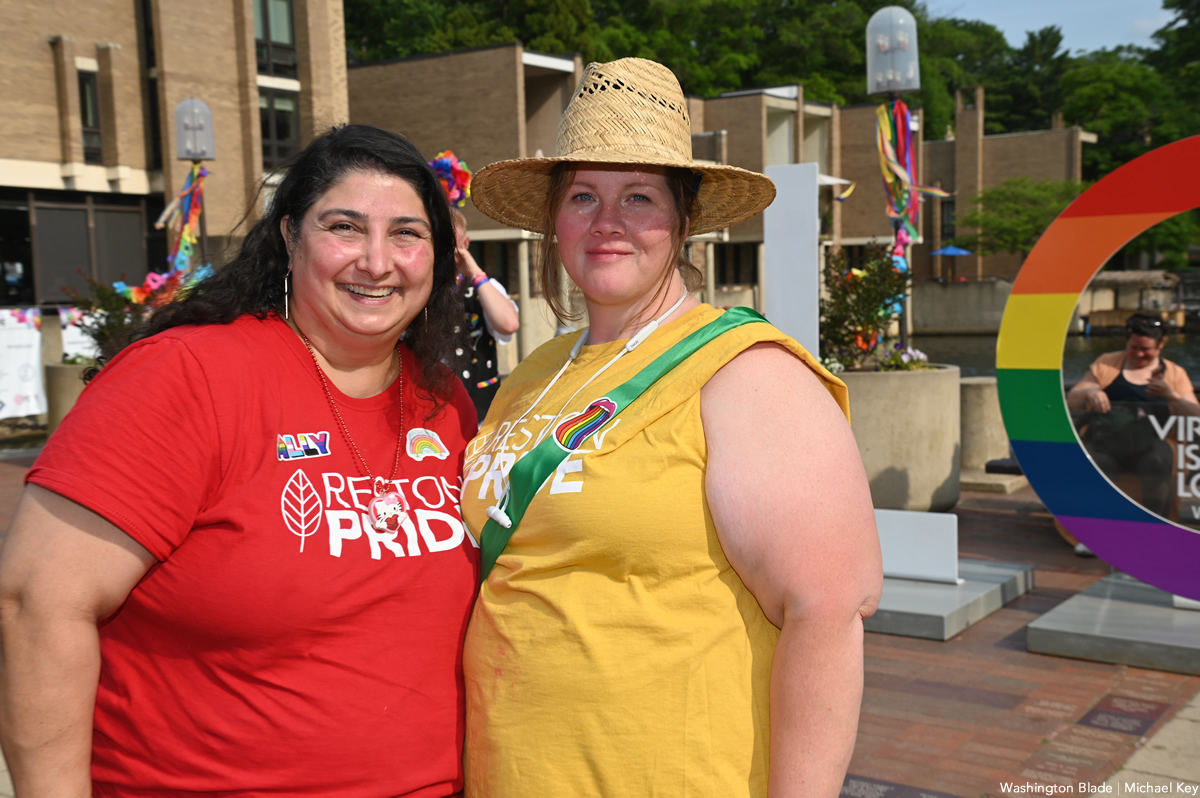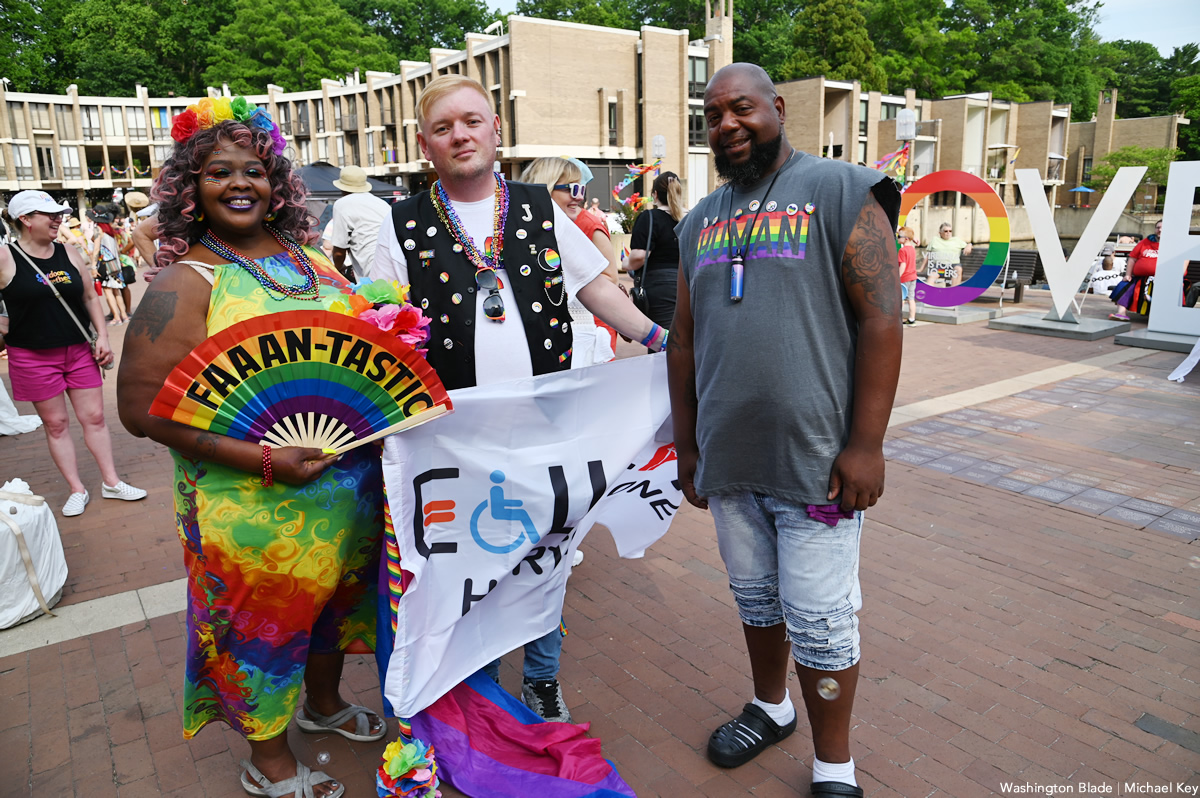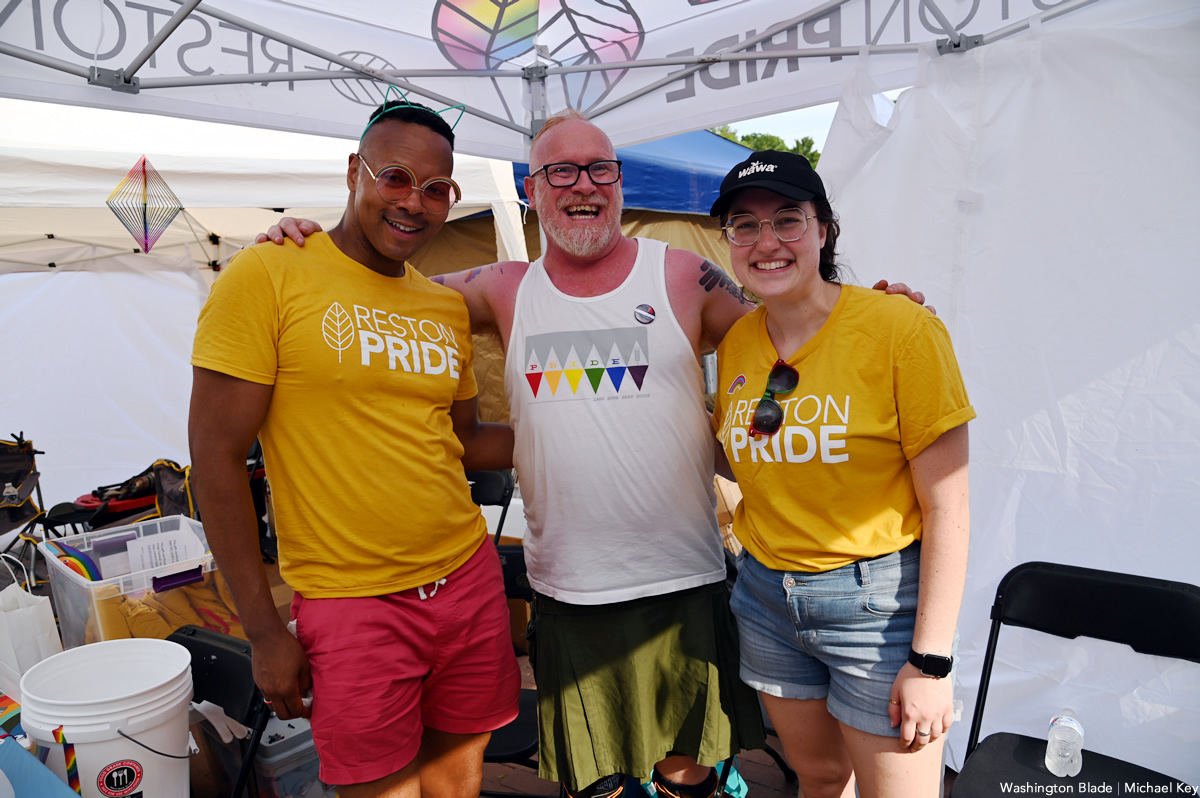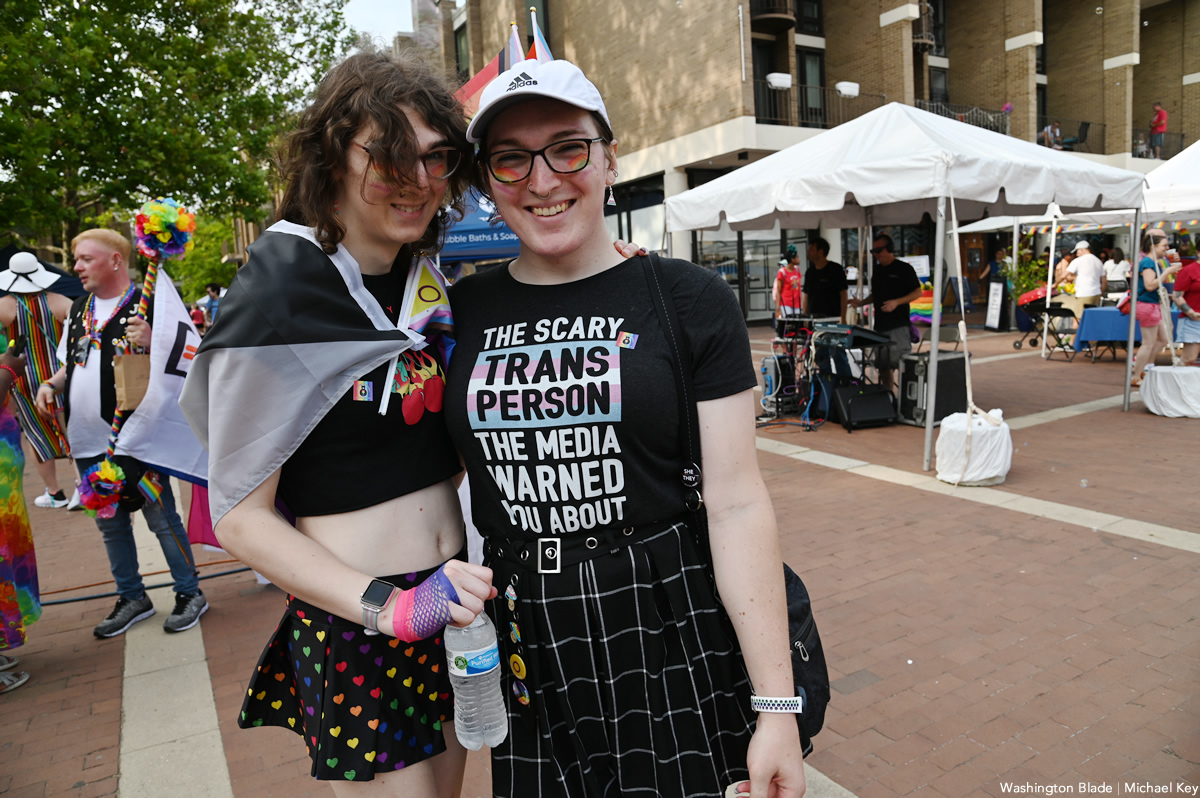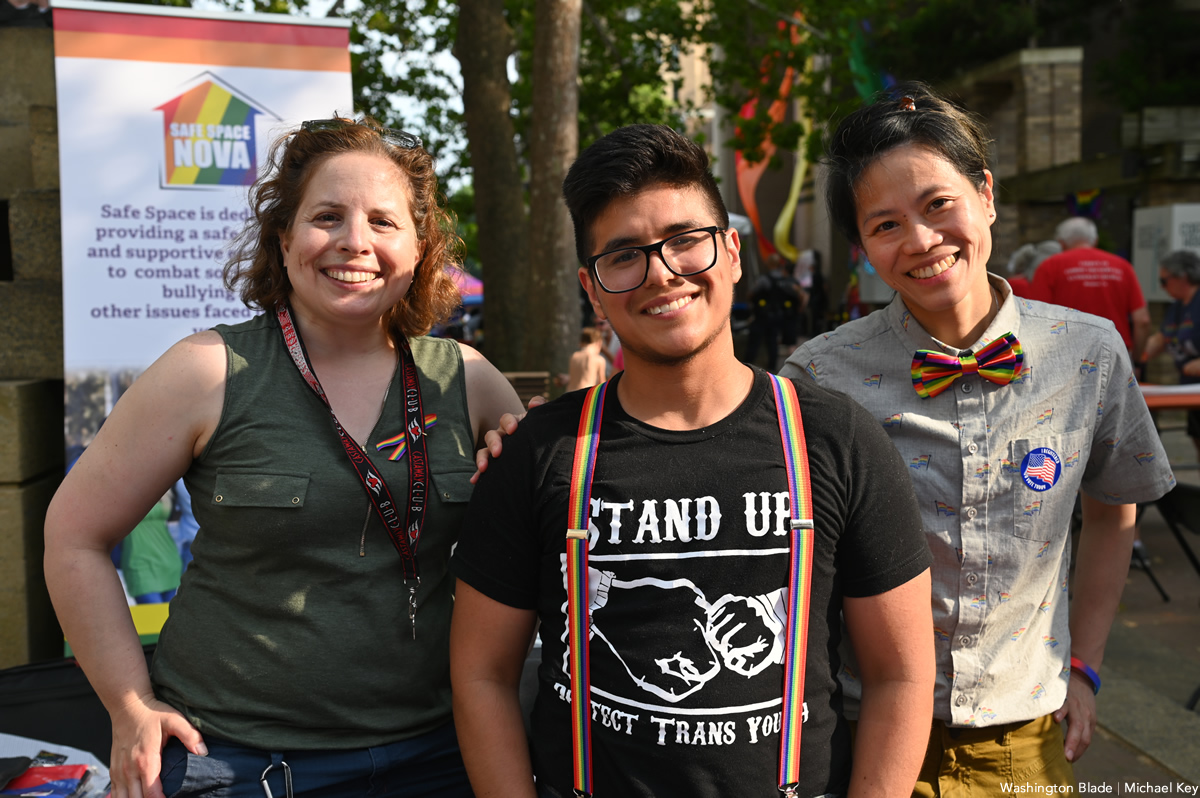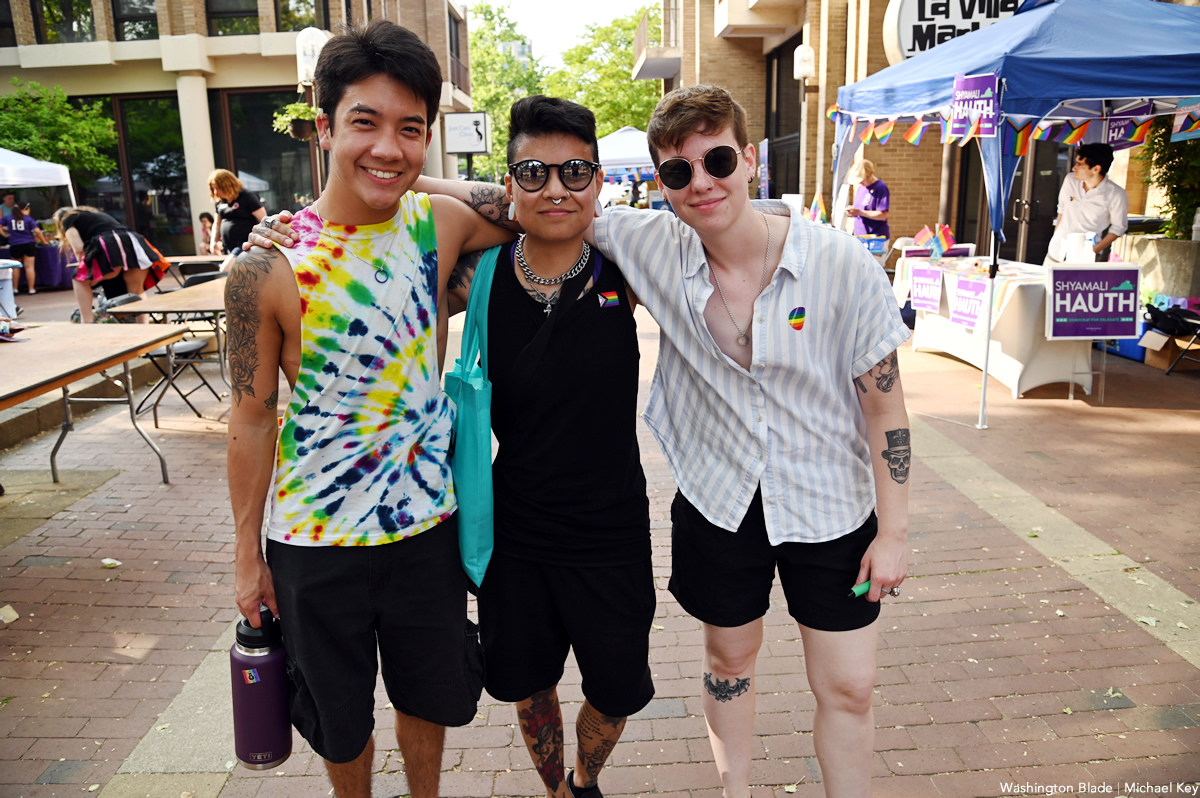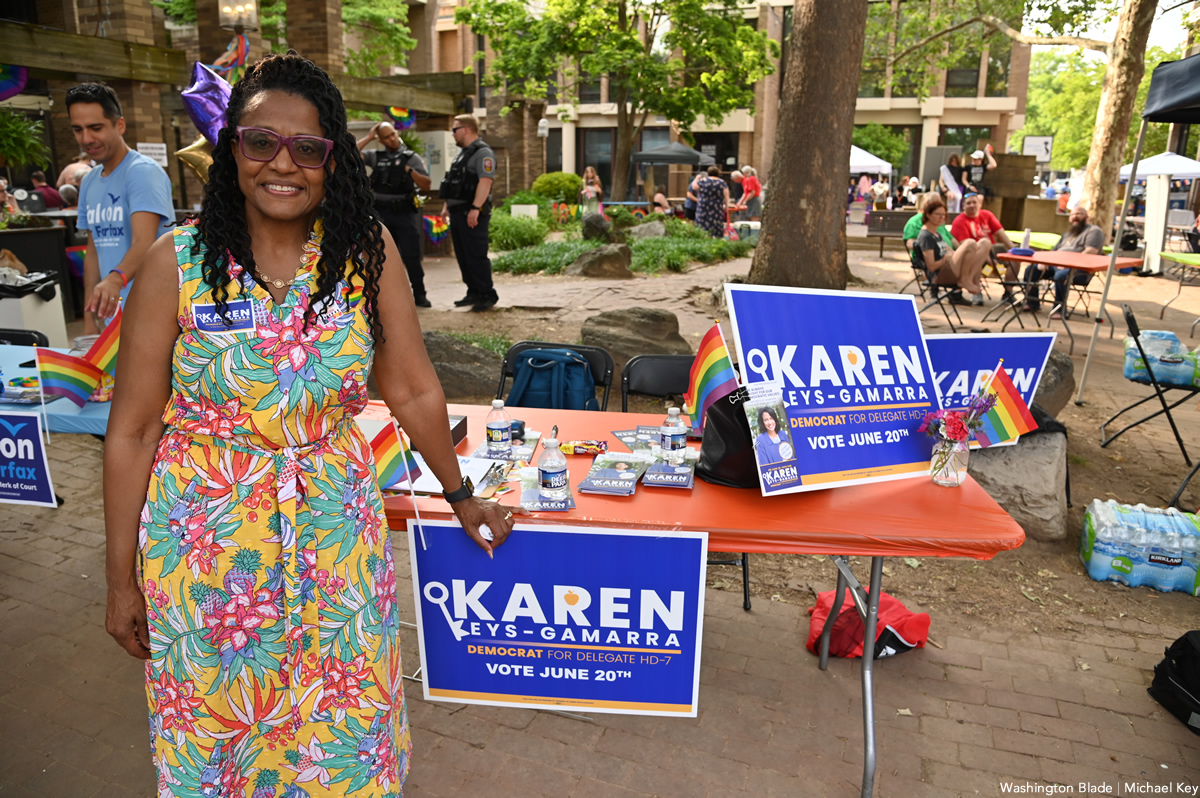 Covering @RestonPride for @WashBlade . @bettymusic performing: pic.twitter.com/sZaIlVANi8

— Michael Patrick Key (@MichaelKeyWB) June 3, 2023
PHOTOS: Alexandria Pride
Virginia city holds LGBTQ celebration at City Hall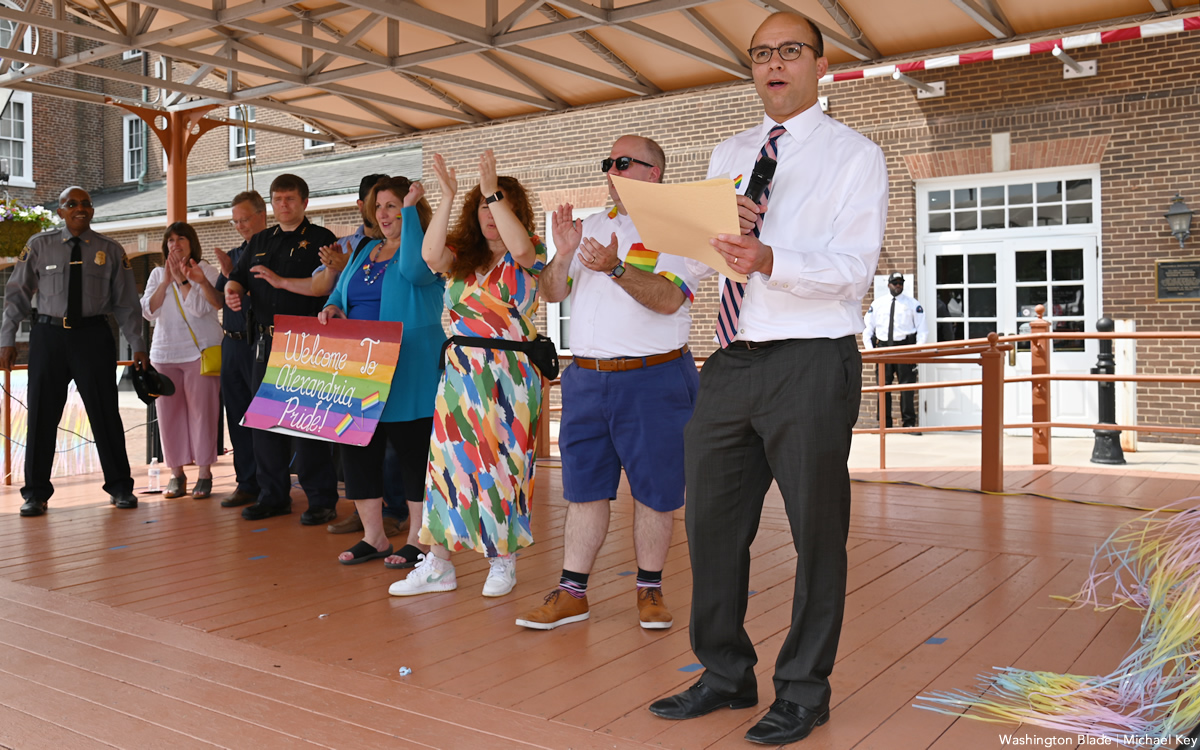 The City of Alexandria, Va. held its sixth annual LGBTQ Pride Festival at Alexandria City Hall on Saturday, June 3.
(Washington Blade photos by Michael Key)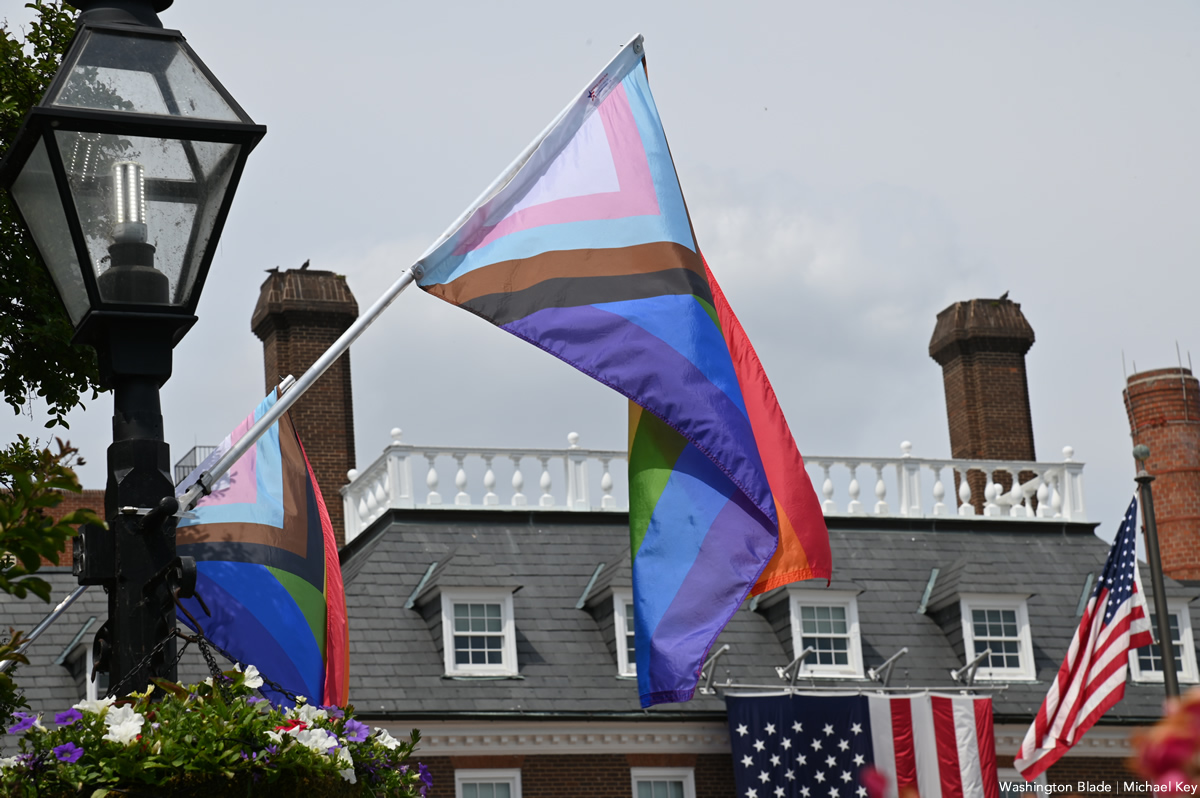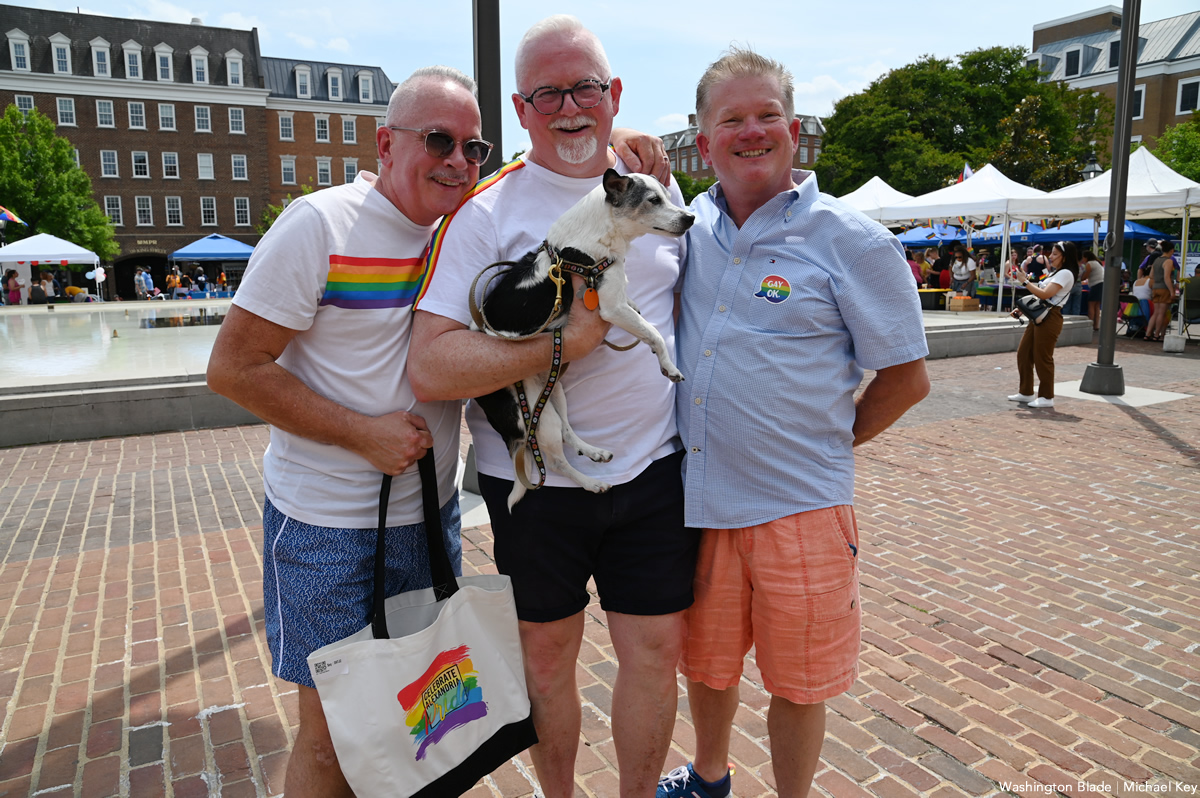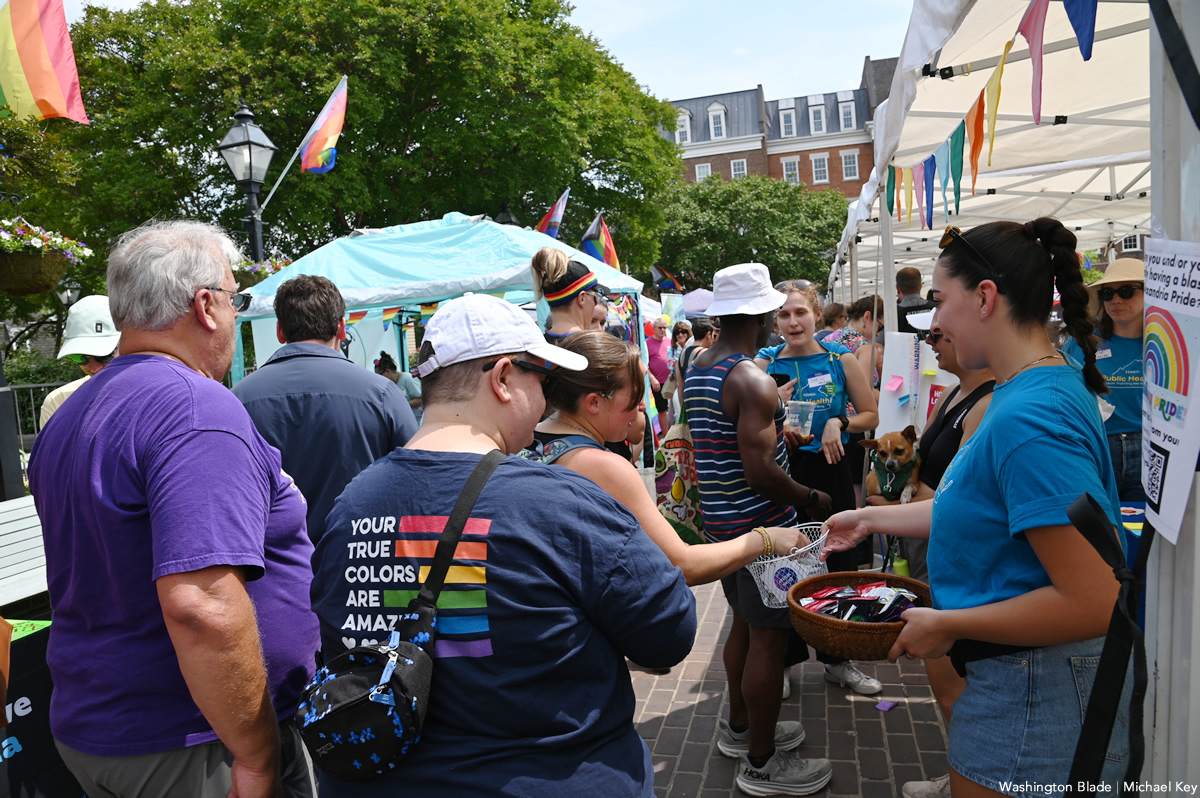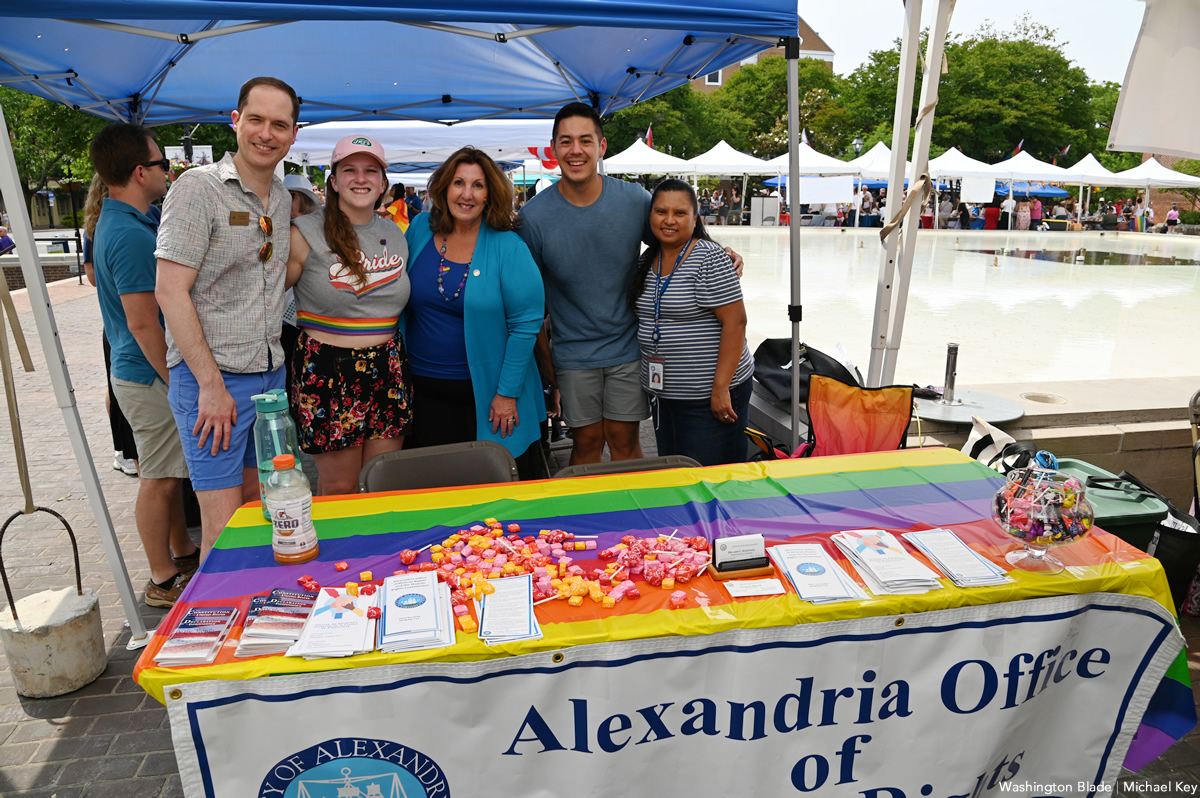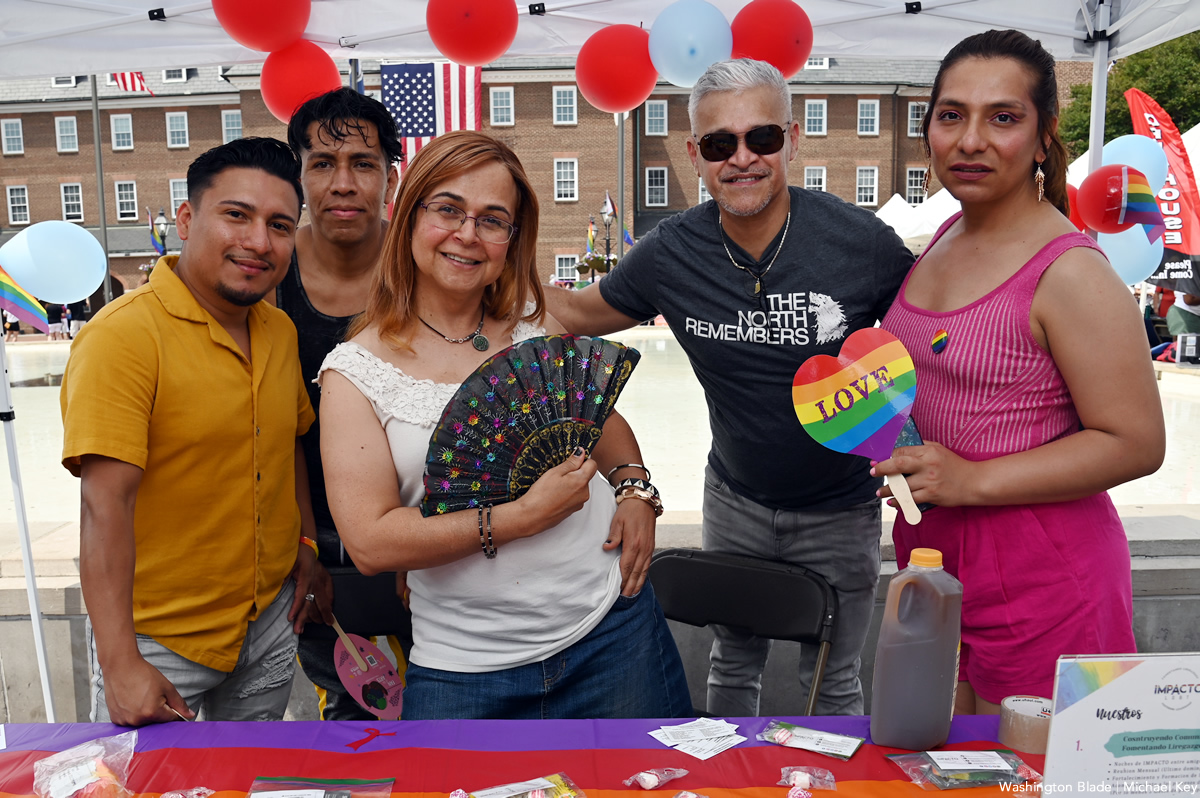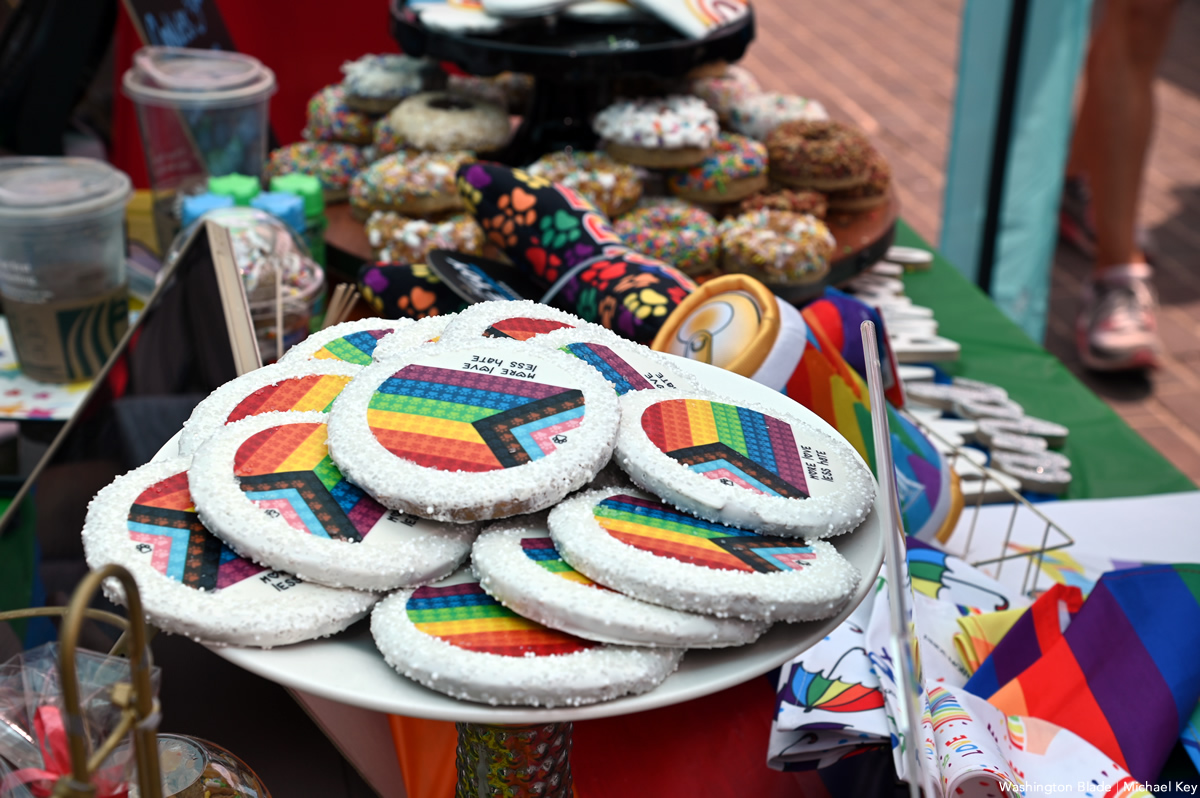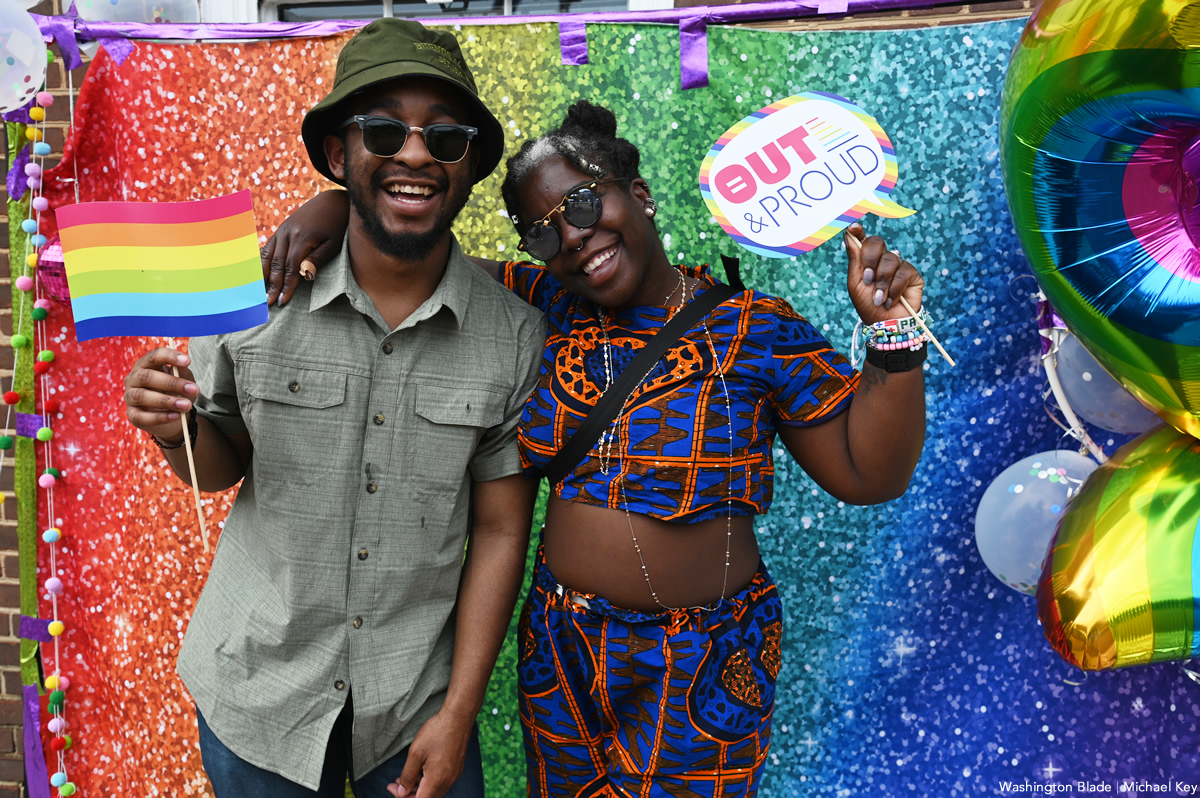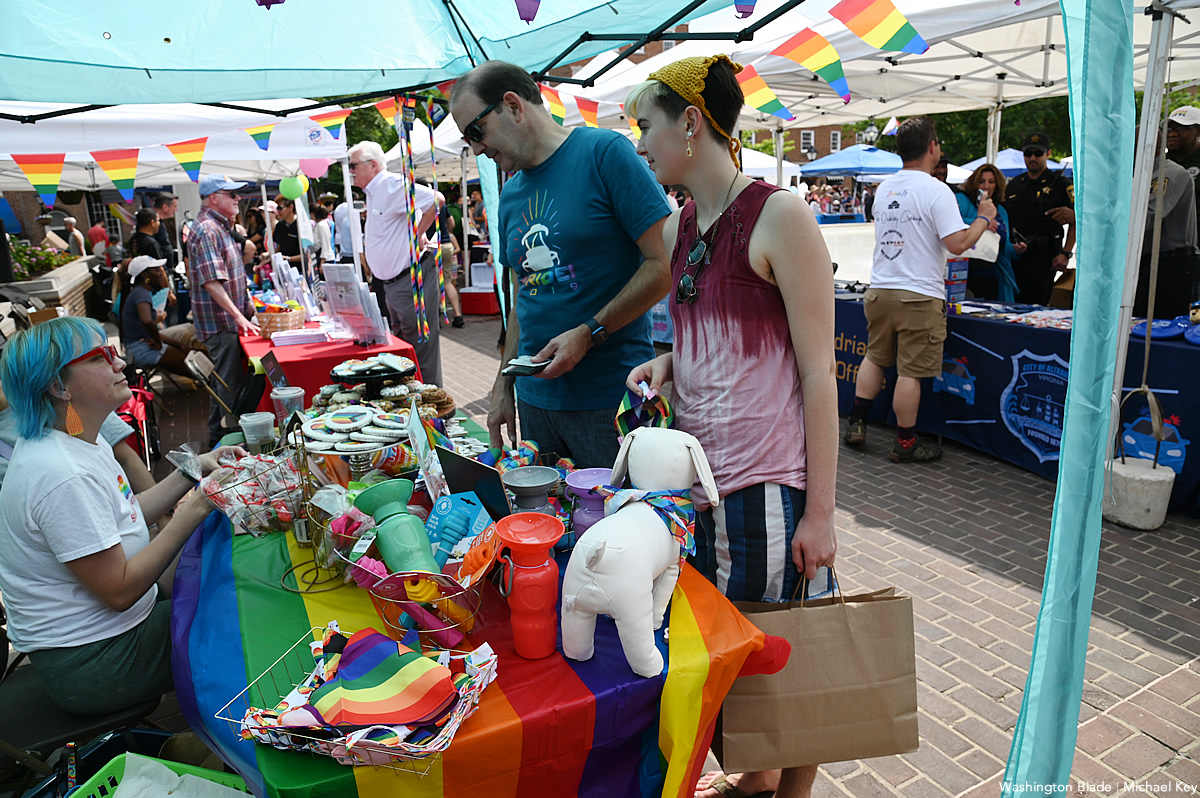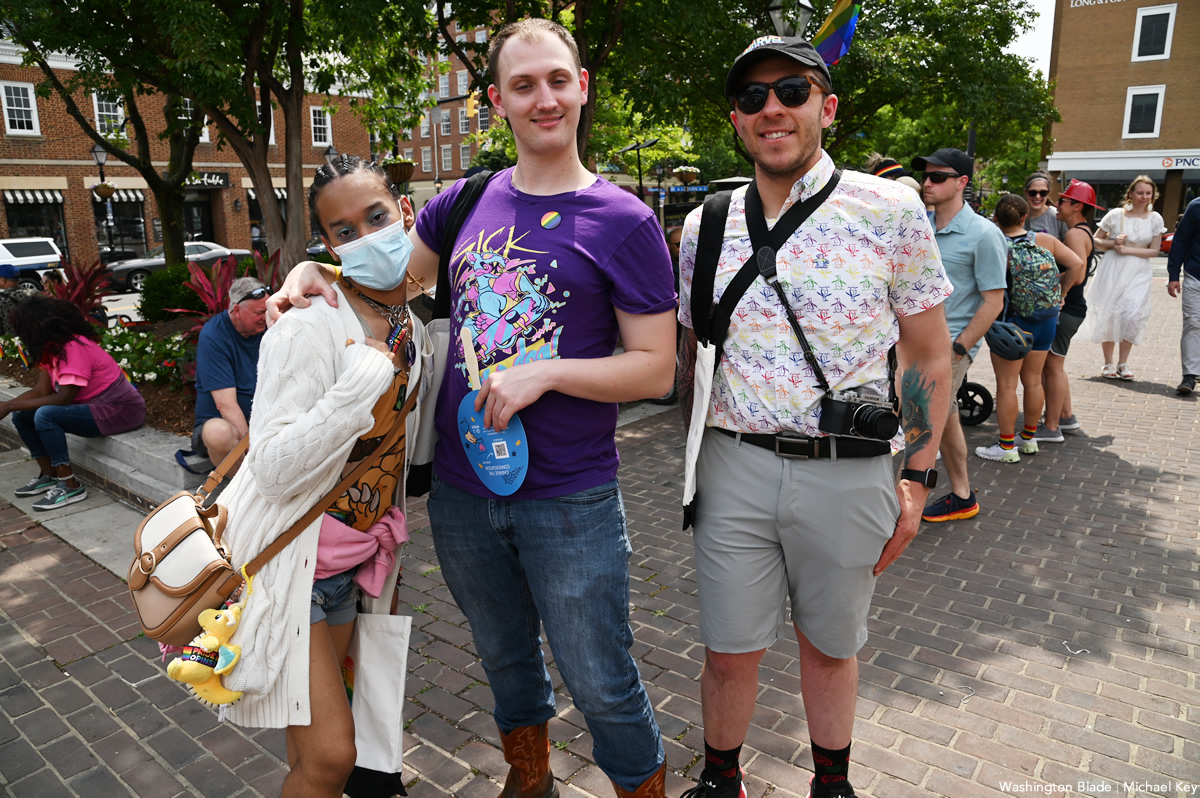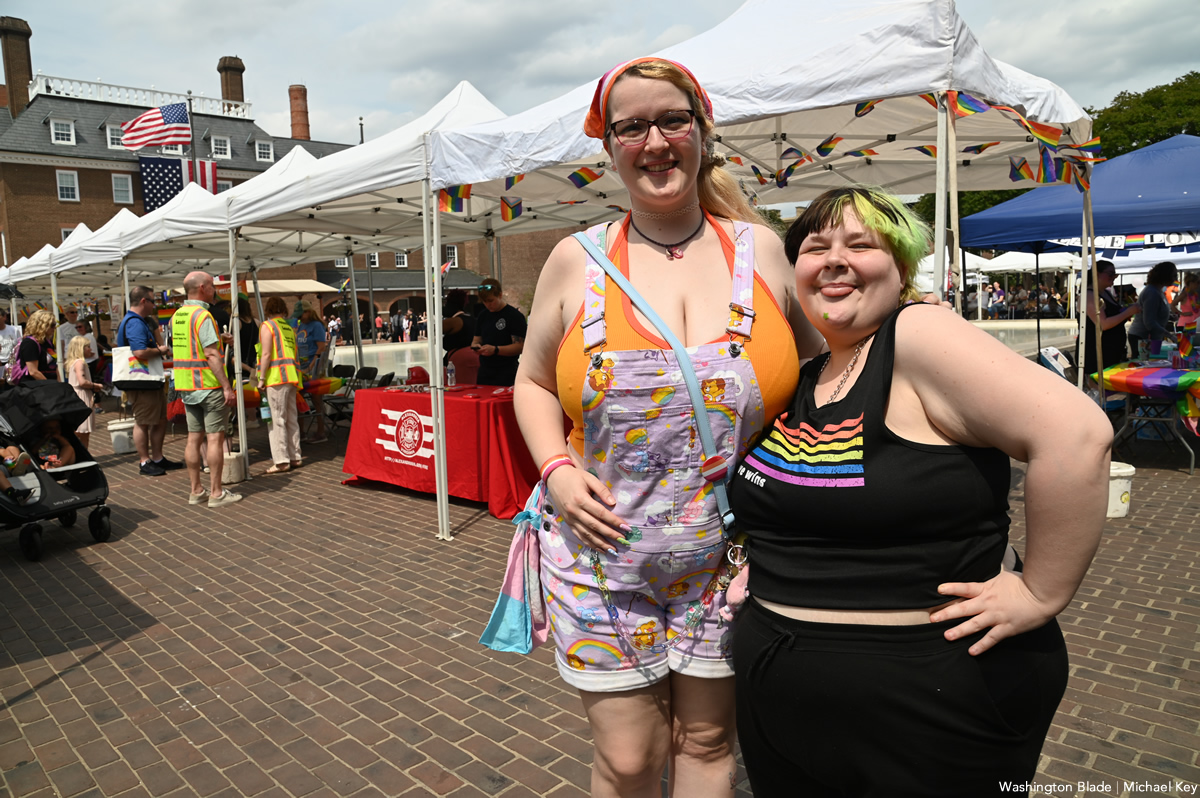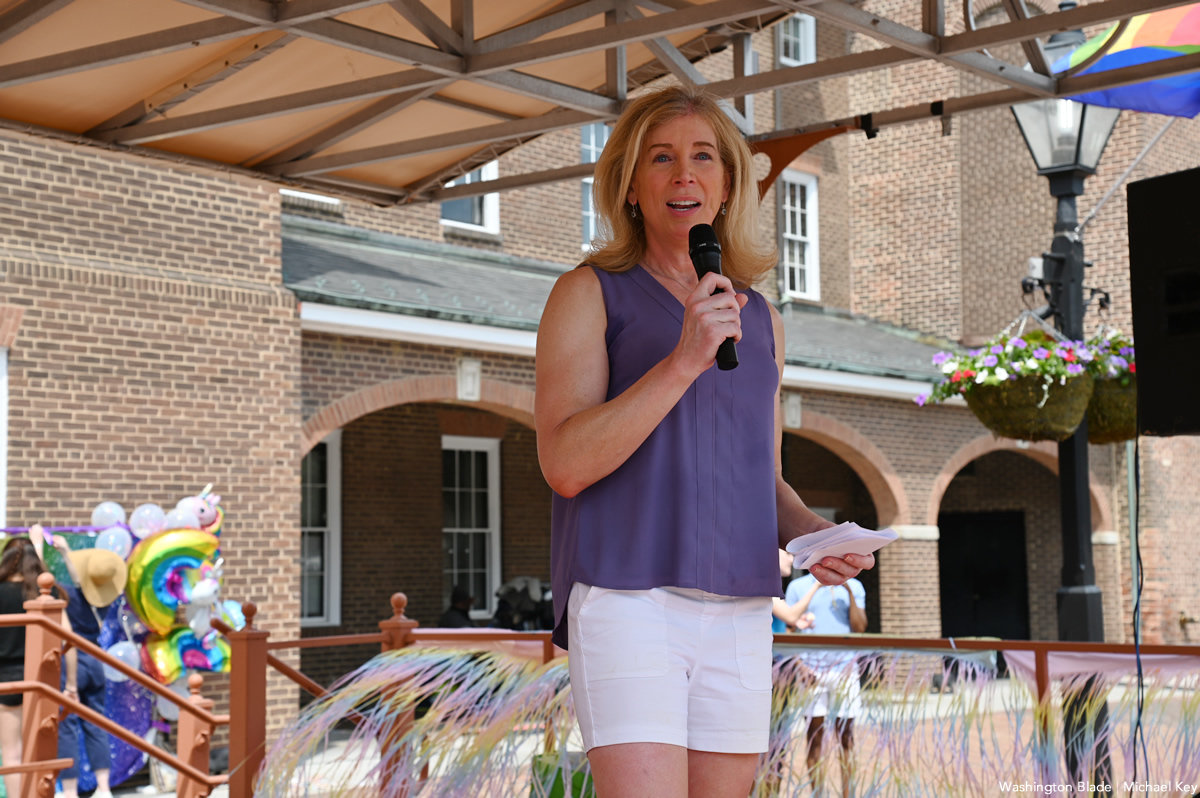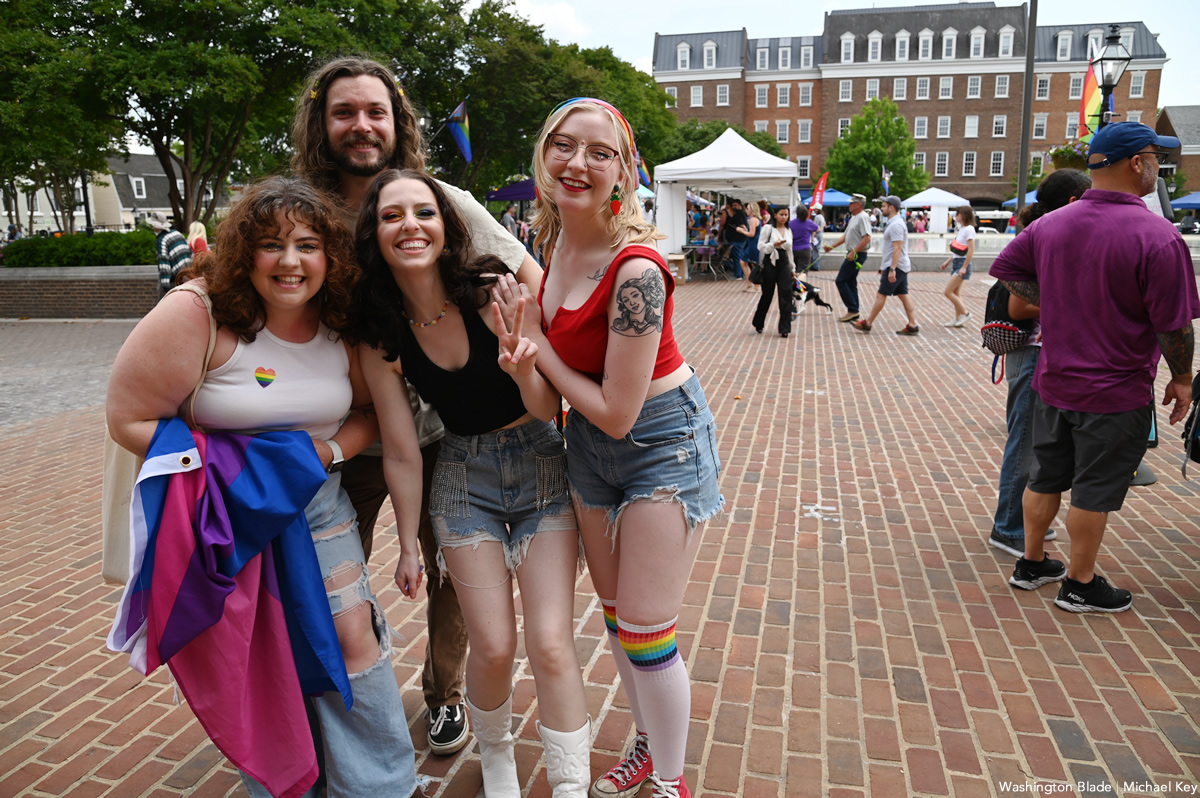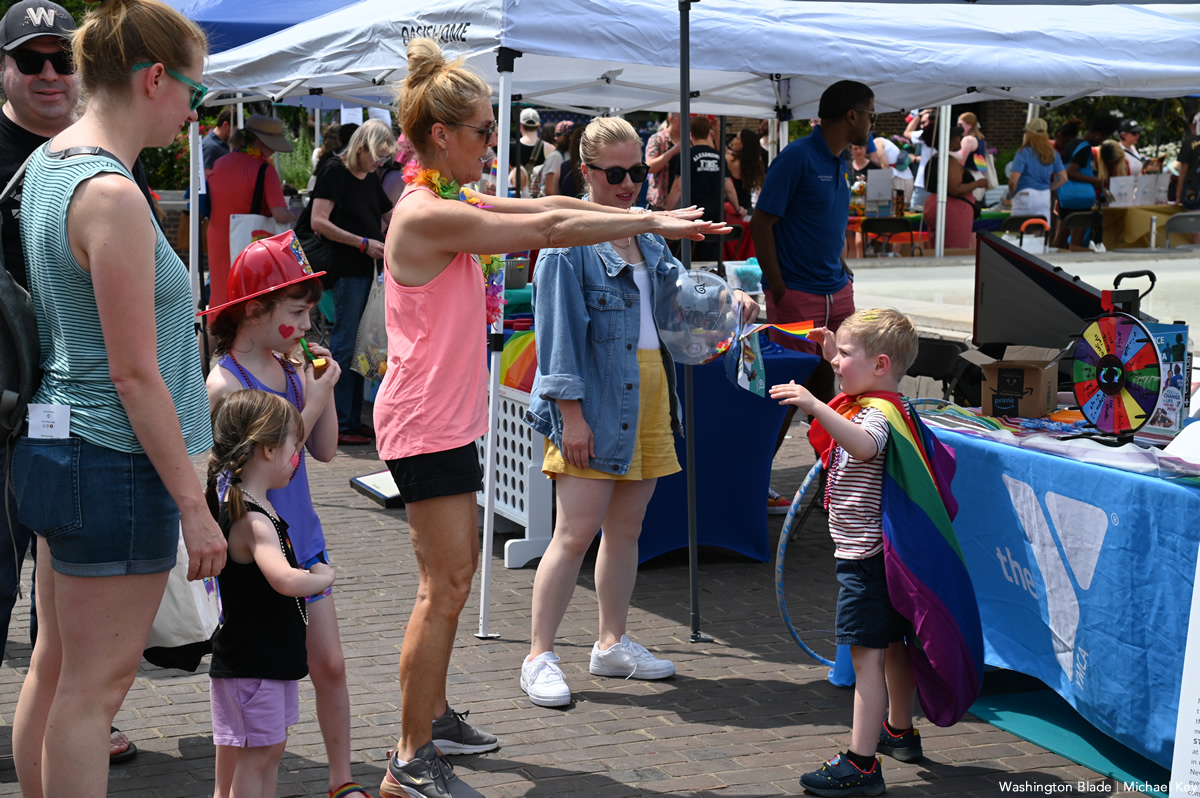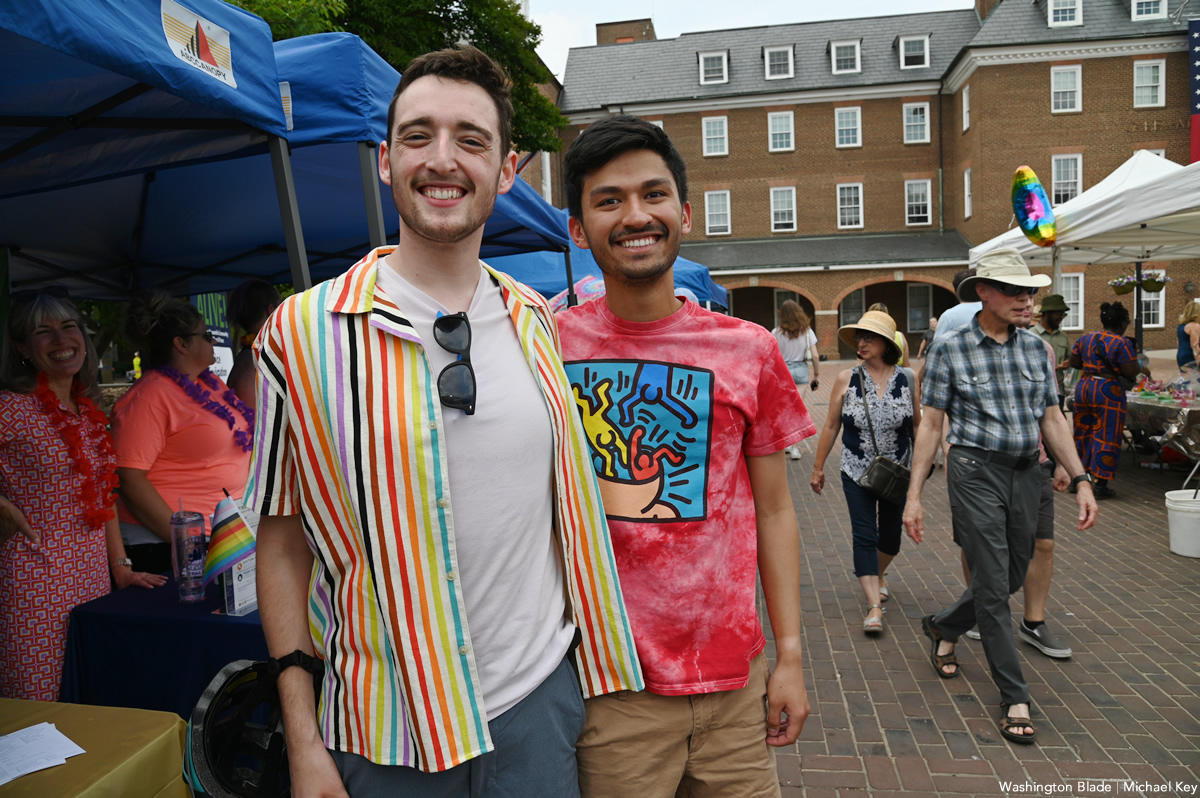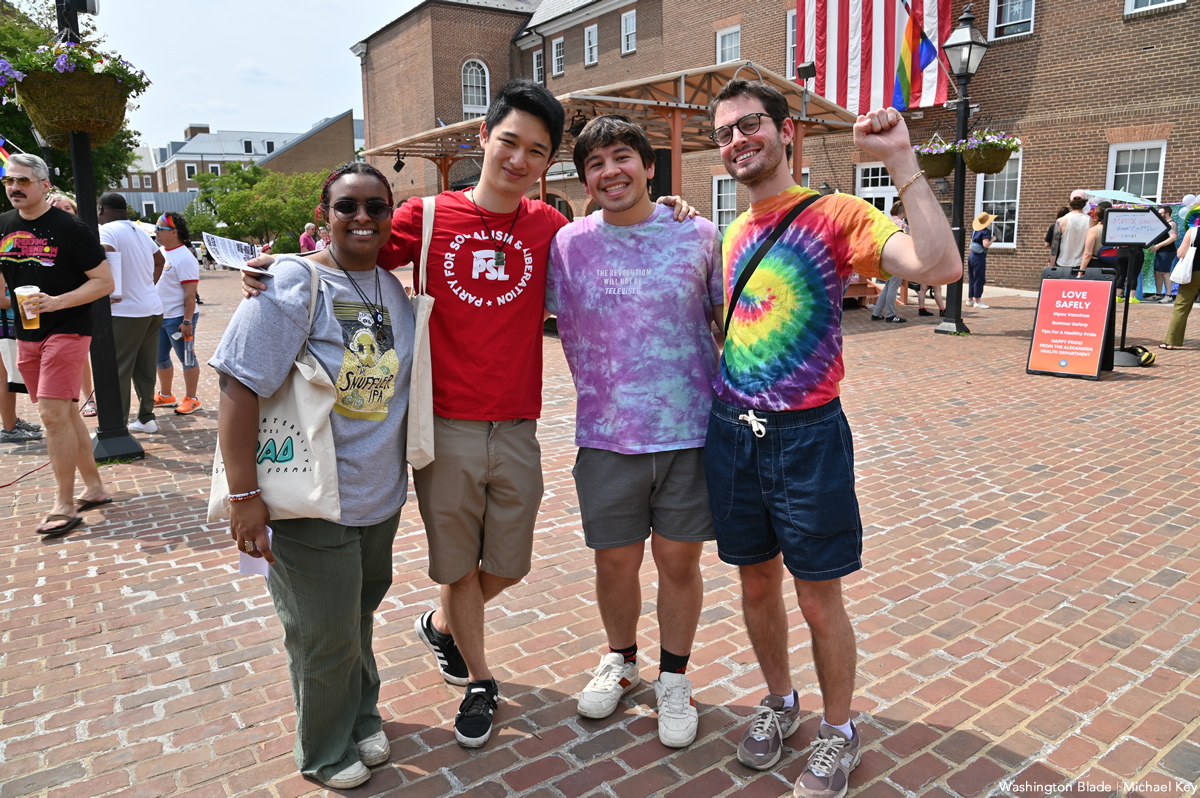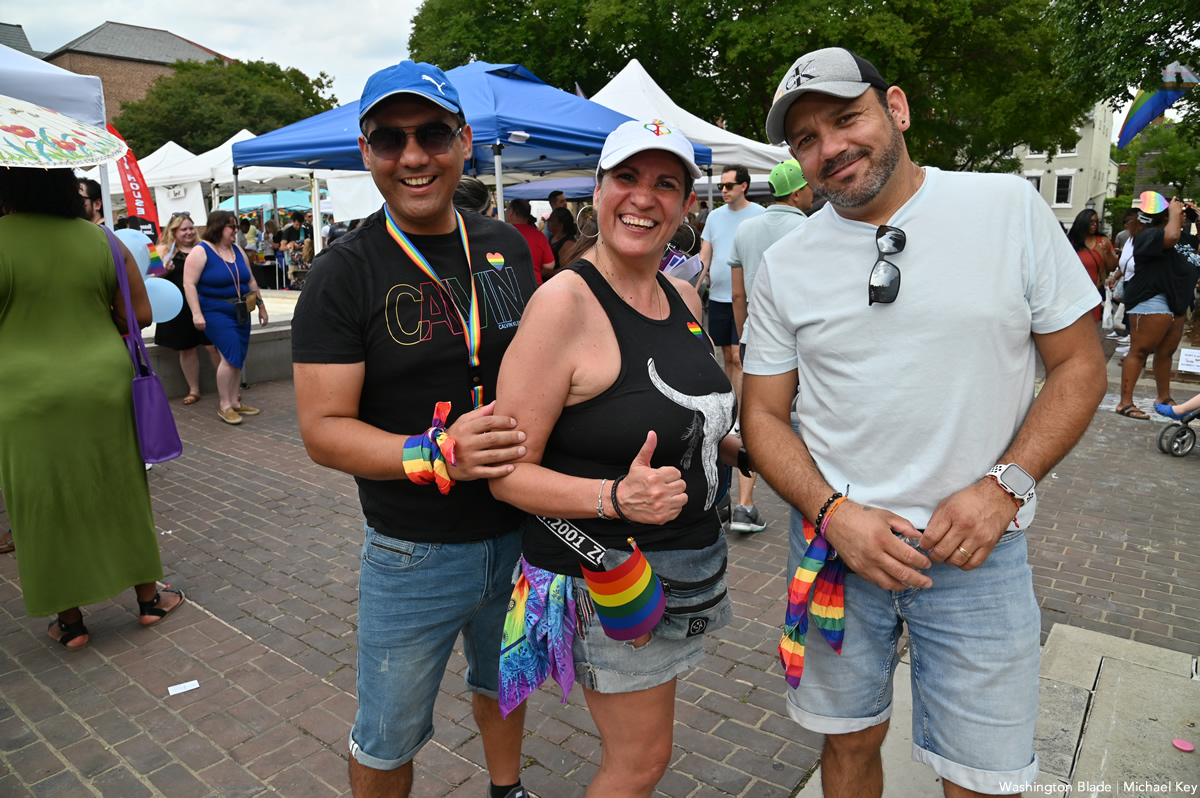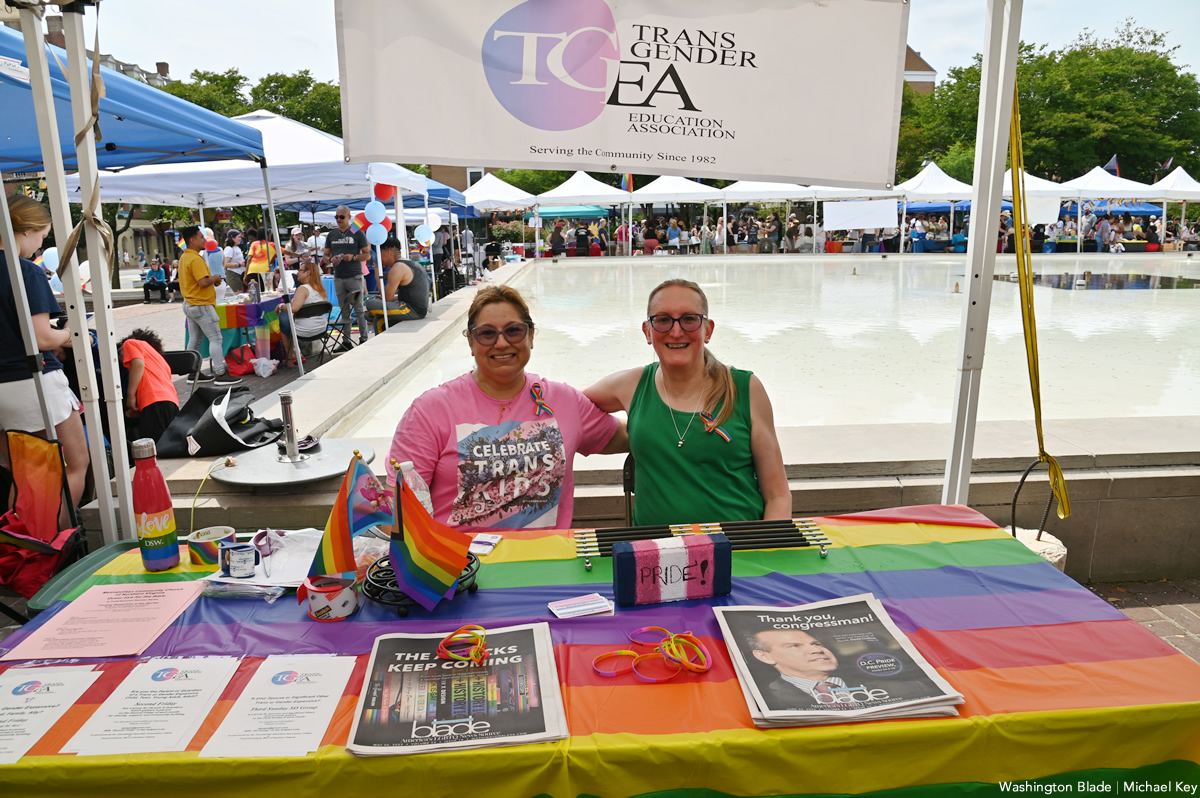 Covering Alexandria Pride for @WashBlade . #Pride #Pride2023 pic.twitter.com/bG0fJk24Lv

— Michael Patrick Key (@MichaelKeyWB) June 3, 2023