Republican's proposal would make it easier to harass gay service members
Measure would put burden of proof on commanders to show 'actual harm'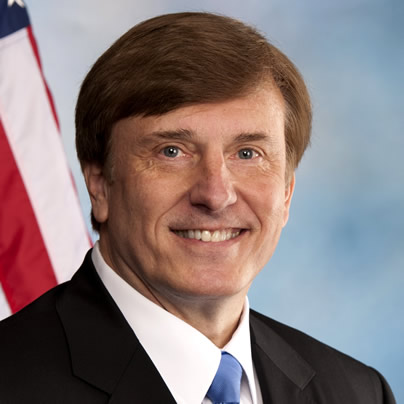 A House Republican from Louisiana is proposing a measure to expand the "conscience provision" in defense law in a way that would make it easier for service members to harass their gay comrades, according to a copy of his amendment provided by the American Civil Liberties Union.
The amendment, proposed by Rep. John Fleming (R-La.), puts the burden on the Pentagon to prove that the expression of religious beliefs would be an "actual harm" to good order and discipline in refusing to make an accommodation.
Further, the measure requires the Pentagon to implement regulations within 120 days after the defense secretary consults with "official military  faith-group representatives who endorse military chaplains."
Fleming introduced the amendment before the House Armed Services Committee as a proposed change to the fiscal year 2014 defense authorization bill. The markup of that bill started at 10 a.m. on Wednesday and is expected to conclude late in the evening.
Ian Thompson, legislative representative of the ACLU, said the language proposed by the three-term House Republican would have a detrimental impact on a commanding officer's ability to protect gay service members from harassment.
"It would tie the hands of commanders, prohibiting them from responsibly addressing threats to unit cohesion that an accommodation might create," Thompson said.
The amendment would expand an existing "conscience provision" already in the law that President Obama signed under Section 533 as part of the Fiscal Year 2013 Defense Authorization Act. At the time of the signing, Obama called it "unnecessary" and said he was signing the defense package under assurances the Pentagon wouldn't "permit or condone discriminatory actions that compromise good order and discipline or otherwise violate military codes of conduct."
Sexual orientation isn't mentioned anywhere in the amendment, nor in the existing provision in the law that it would expand, but the amendment is likely intended to protect anti-gay service members.
Fleming's office didn't immediately respond to a request for comment on the amendment or to verify the language offered by the ACLU.
The language of the amendment as provided by the ACLU follows:
SEC. 5 EXPANSION AND IMPLEMENTATION OF PROTECTION OF RIGHTS OF CONSCIENCE OF MEMBERS OF THE ARMED FORCES AND CHAPLAINS OF SUCH MEMBERS
(a)  ACCOMMODATION  OF MEMBERS'  BELIEFS, ACTIONS,  AJ'\JD SPEECH.-Subsection  (a)(1)   of section 533 of the National Defense Authorization  Act for Fiscal Year 2013  (Public  Law 112-239; 126  Stat.  1727;  10  U.S.C. prec. 1030 note) is amended –
(1) by striking "The  Armed Forces shall accommodate the beliefs" and inserting "Except in cases of military necessity, the Armed  Forces  shall accommodate  the  beliefs, actions,  and  speech";  and
(2)  by  inserting   ",   actions,   or  speech"   after "such  beliefs".
(b) NARROW EXCEPTION.-Subsection (a)(2)  of this section is amended by striking  "that threaten" and inserting "that actually harm".
(c)   DEADLINE  FOR   REGULATIONS;    CONSULTATION.-The  implementation regulations required  by subsection  (c) of such  section  shall  be issued  not  later  than 120 days after the  enactment  of this  Act.  In preparing such regulations,  the Secretary of Defense shall consult  with  the  official military  faith-group representatives who endorse military chaplains.
Latvia elects first openly gay president
Edgars Rinkēvičs has been country's foreign minister since 2011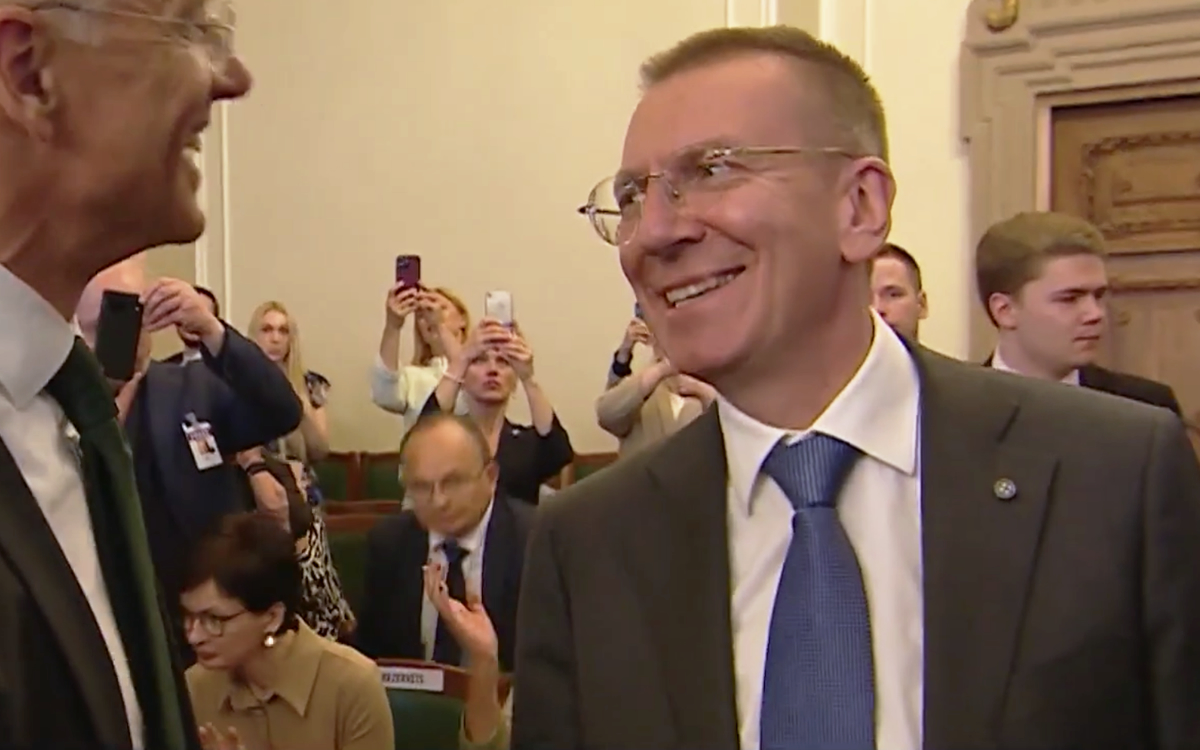 The Latvian Parliament elected Edgars Rinkēvičs as the country's next president in a vote held Wednesday. When he assumes office on July 8, he will be the country's first openly gay head of state, as well as the first openly gay head of state of an EU country or a former Soviet country.
Latvia's president is a largely ceremonial role that is elected by the national Parliament. He won a narrow majority of 52 out of 100 votes on the third ballot, held coincidentally during Pride week in the capital, Riga.
Rinkēvičs has served as Latvia's foreign minister since 2011, a post where he became popular for championing European integration.
In 2014, he became the first Latvian political figure to come out publicly, while the country debated a same-sex civil union law. To date, the Latvian Parliament has still been unable to pass any laws recognizing same-sex couples, despite multiple court decisions ordering it to do so.
Reached for comment after the election, the Latvian LGBTQ advocacy group Mozaika and Riga Pride released a joint statement saying they are thrilled with the election.
"We are thrilled about the fact that Edgars Rinkēvičs will be the next president of Latvia.  First and foremost, he is one of the most popular and professional politicians in Latvia, and with this election he broke the glass ceiling. He is an absolute inspiration to many young people and the LGBTQ community at large. 
We are hopeful that he will stand behind his promise to have human rights and democracy as one of his priorities and we believe he will play an instrumental role to strengthen Latvia's society and will make it safer not just for the LGBT community but for many vulnerable groups," the groups say.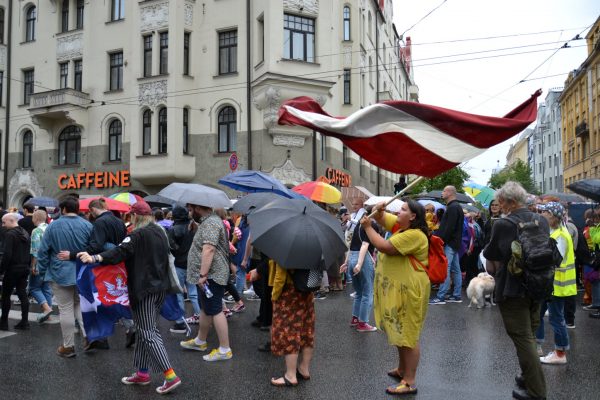 Not everyone has been so thrilled. Former Member of the European Parliament Andrejs Mamikins, tweeted that "God will no longer bless Latvia," in response to the election.
"Today, godlessness won the presidential election in Latvia. Disgrace and misery @edgarsrinkevics," he wrote.
Latvian TV reports that the State Police have opened an investigation into Mamikins' post for possible violations of the law banning incitement to hatred.
Latvia, a deeply conservative Baltic nation of about 1.8 million people about one-third of whom are Russian-speakers, regained its independence amid the breakup of the Soviet Union. Since that time, it has taken a stridently pro-Western political orientation, including joining NATO, the European Union and the Eurozone.
But the country's political elite has never warmly embraced LGBTQ rights. According to ILGA-Europe's Rainbow Index 2023, Latvia scored only 22 percent on a list of legislated rights for LGBT people, placing it 37th among 49 ranked countries.
Latvia's neighbors on the Baltic Sea have also been slow to advance LGBTQ rights, although Estonia's government is expected to advance a same-sex marriage bill in Parliament next week, and Lithuania's parliament passed a civil union bill through a second reading vote in May.
While openly gay and lesbian people have served as prime minister of several other EU countries — including Ireland's Leo Varadkar, Luxembourg's Xavier Bettel and Belgium's Elio Di Rupo — Rinkēvičs will be the first gay person to hold the role of head of state of an EU country. The only other openly gay head of state in modern history was Paolo Rondelli, who was one of the two Captains Regent of the microstate San Marino for six months in 2022.
********************************************************************************
Rob Salerno is a writer, journalist and actor based in Los Angeles, California, and Toronto, Canada.
LGBTQ literature advocacy org to host celebrity panel
Discussion to be moderated by writer Sa'iyda Shabazz, 'Glee' actor Chris Colfer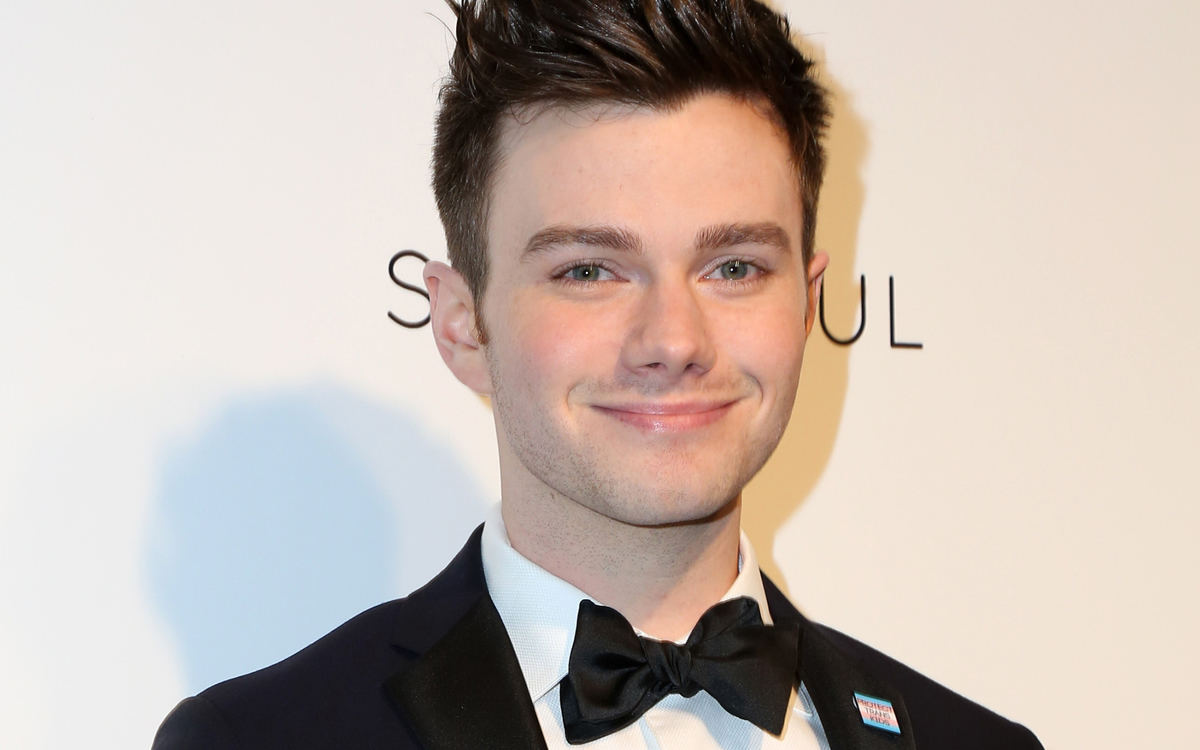 Affectionately known by fans of the show as the "fashionable soprano," Chris Colfer's character in "Glee" came out as gay to his father in the fourth episode of the Golden Globe-winning musical drama series. Colfer paused in between fragments of sentences to catch his breath as his pupils, set atop his recognizable rosy cheeks, dilated.
"Being a part of…the glee club and football has really shown me that I can be anything," he said. "And what I am is…I'm gay."
Colfer, who is also author of young adult fiction series "The Land of Stories," will be one of four panelists at a virtual event hosted by LGBTQ organization Pride and Less Prejudice (PLP) on Saturday, June 3. At the event, panelists will discuss queer visibility in authorship and the importance of queer people telling queer stories.
"We selected [them] because we're trying to look at the intersection between TV, film, podcasts, [and] books because it's all media and it's all really great avenues for queer people telling their own story," said Rebecca Damante, co-founder and outreach coordinator of the organization.
PLP began in 2019 when Damante had conversations with her mother about her experiences as a queer person and how she came to terms with her sexuality in high school. Although she watched shows such as "Glee" and "Pretty Little Liars" that had great queer representation, she knew that "it would've made a huge difference" if she had seen this as a kid.
"I was a huge reader as a kid and my mom had a lot of great books in our library about interfaith families and adoption," said Damante. "I come from an interfaith family and have family members who are adopted, so she had diverse books in that way but never really had LGBTQ inclusive books."
This motivated the mother-daughter duo to start an organization that donates LGBTQ-inclusive books to classrooms from pre-K to third grade.
They posted a Google form to social media that was reposted by GLAAD, where Damante had interned, and amplified by LGBTQ activist Kristin Russo. Teachers would put in requests for books and this allowed PLP to start an email chain that they could also use to solicit donations.
It wasn't until Damante posted to Pantsuit Nation, a Facebook group that rallied Hillary Clinton supporters during her 2016 presidential run, that PLP garnered interest from hundreds of teachers. This led to a celebrity campaign video where actors Nicole Maines, Theo Germaine, and Darryl Stephens, among others, emphasized the importance of LGBTQ literature in classrooms.
Since 2019, the organization has raised more than $140,000 in grants and donations and donated over 8,000 books.
Dylan Moss, a kindergarten teacher in Albany, N.Y., is among those who have benefitted from PLP's efforts.
During a quest for more diverse and inclusive books for his classroom, he stumbled upon PLP's website between 2020 and 2021 and reached out to the organization. Since then, he has been actively involved in PLP's efforts and is now a member of the advisory committee that helps to create lesson plans that accompany the books.
"Biases start to get formed [in kindergarten], so I like to help [my students] create better narratives," said Moss in a Zoom interview. "It's easier to learn it now than to take away all the negative biases they have from everyday society, family, and just being around other humans."
Moss also added, over email, that when discussing diverse topics in the classroom, conversations are aligned with social studies standards.
"I'd rather [my students] understand that people are different and that there's a reason we're different and that we should love that we're different," he said on Zoom. "You don't have to go deep into the ideas necessarily. You can just give them the basis of what you're saying and kind of let them take it from there."
For Lisa Forman, Damante's mom and co-founder and executive director of PLP, approaching education this way is not only a form of allyship and advocacy, it's "standing up for what's right."
The first half of the 2022-2023 school year saw 1,477 attempts to ban 874 individual book titles, 26% of which had LGBTQ characters or themes, according to data from Pen America, an organization that advances human rights and literature causes in the United States and worldwide. 
In 2022, the Washington Blade reported that a Loudoun County, Va., school board voted to remove "Gender Queer: A Memoir," an illustrated autobiography by non-binary author Maia Kobabe that contains descriptions and comic book style drawings of sexual acts that Kobabe uses to tell the story of the journey and struggle in discovering the author's gender identity.
"As much as these books are for the queer kids in the classroom, they're for every kid," said Forman. "We're doing this not just for the queer kids…we want to normalize the idea of being queer in the classroom."
Looking to the upcoming celebrity panel, Damante wants to leave attendees feeling inspired enough to own their narratives, whether they identify as queer or not.
"If teachers are able to see the impact of these queer stories then they'll understand why it's important for them to share the books," she said.
Prince George's County library system launches banned book club
First discussion to take place in Hyattsville on June 14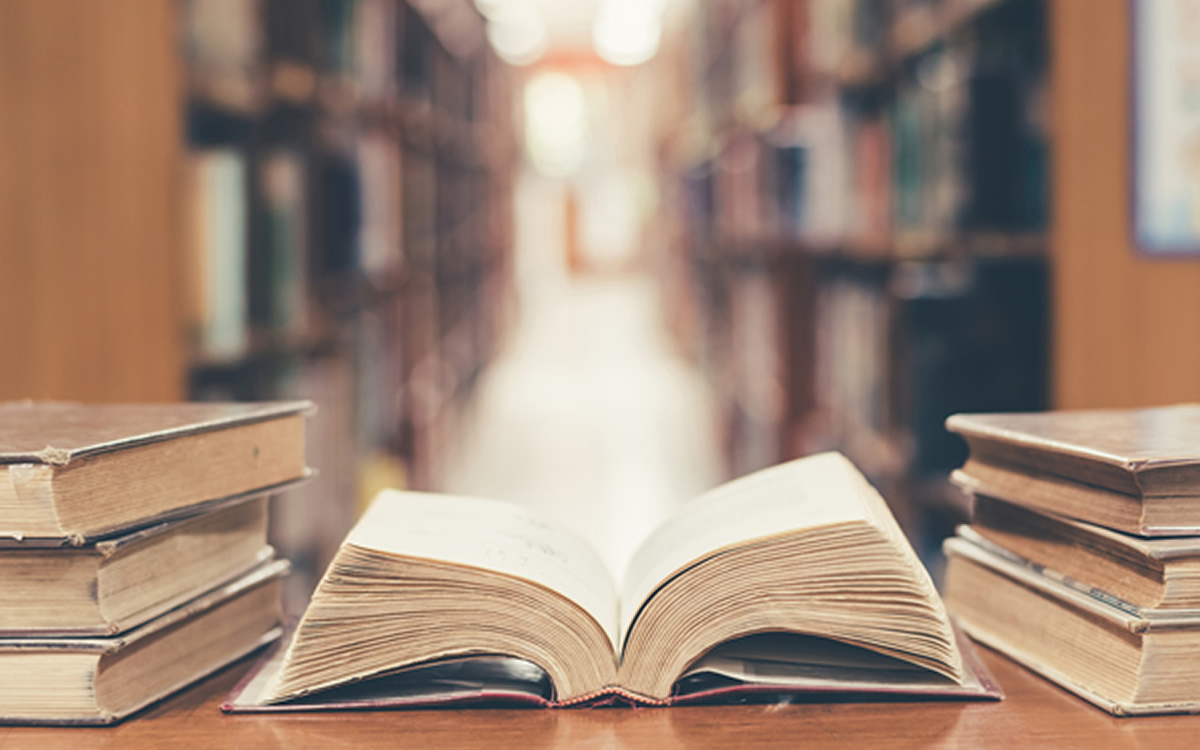 The Prince George's County Memorial Library System has launched its Rock Banned Book Club.
The club will feature monthly discussions of the 13 top banned books from 2022, most of which focus on LGBTQ-specific themes.
The club's first discussion, which will take place at the Hyattsville Branch Library on June 14, will be on "Gender Queer: A Memoir" by Maia Kobabe.
Kobabe's memoir won the 2020 American Library Association Alex Award and recounts Kobabe's exploration of gender identity and sexuality through adolescence and adulthood. According to the American Library Association, the book faced the most censorship challenges of any novel at 151.
"We're seeing nationally the highest rate of challenges to books in libraries since the data has been collected by the American Library Association," Nicholas Brown, acting co-chief executive officer of the library, said. "I think what happens with all of the discourse around book banning is that, oftentimes, not everyone participating in that discourse is actually taking the time to read the full works and discuss them and understand where the author might be coming from and whose stories are being reflected in these books."
Along with the book club, the library system is hosting a Pride celebration at the Hyattsville branch on Saturday from 12 – 4 p.m. It will feature a panel discussion, vogue and runway workshops, free HIV testing and more.
The library system will host its second annual Rainbow Festival on June 24 from 11 a.m. to 2 p.m. at the Bowie Branch Library with family-friendly events like craft stations, story time and a live DJ. In April, the library system won a Top Innovator Award from the Urban Libraries Council for its banned books campaign.
"I think a lot of folks don't always realize that your local public library is kind of the front line of democracy and we always have been," Brown said. "Public libraries across the country are very united on this and if the right to read continues to be under threat like it's been, it is not a good time for the state of our democracy."