Berry, four other gay nominees confirmed to high-ranking posts
In first, Senate approves openly gay U.S. ambassador to G-20 nation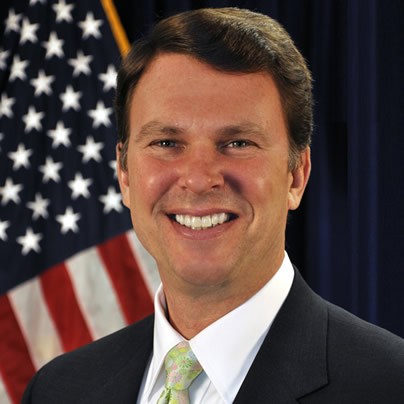 The U.S. Senate confirmed for the first time an openly gay man as ambassador to a G-20 country with no opposition on Thursday evening along with four other out nominees.
John Berry, former head of the U.S. Office of Personnel Management and the highest-ranking openly gay Obama administration official, was approved for the position of U.S. ambassador to Australia by unanimous consent en banc along with dozens of nominees, including other gay appointees.
During his confirmation hearing last month, Berry said he was inspired by the talent he saw in the federal workforce and would take that experience with him to his new post.
"Along the way, I was reminded again and again of the tremendous diversity of our great country, building lasting relationships with fellow Americans from all backgrounds as we worked together to address shared challenges," Berry said. "If confirmed, I will carry with me these many voices of America, along with a profound commitment to strengthening the shared values that lie at the heart of our strategic relationship with Australia."
Other openly gay men confirmed to ambassadorial posts were Daniel Baer, who was confirmed as U.S. ambassador to the Organization for Security & Cooperation in Europe; Rufus Gifford, who was confirmed as U.S. ambassador to Denmark; and James Costos; who was confirmed as U.S. ambassador to Spain.
Michael Guest, who's gay and a former U.S. ambassador to Romania, told the Washington Blade each of the ambassadorial appointees are well-qualified to serve in their new posts.
"All four of these men have the strong intellect, presence and skills needed to lead our interagency teams abroad," Guest said. "It's heartening that the Senate recognized that these qualities, not their sexual orientation, are what matter in service to our country. They'll be terrific American representatives, and I wish them well in their new duties."
Another openly gay nominee was also confirmed for a non-ambassadorial post. Stuart Delery, was confirmed as assistant attorney general for the Civil Division at the Justice Department after having served in an acting capacity in that role.
Delery had represented the Obama administration at the district and appellate court level during oral arguments and contended Section 3 of the Defense of Marriage Act should be struck down.
U.S. Attorney Eric Holder had kind words for Delery in a statement following the news the Senate had confirmed him for a high-level position within the Justice Department.
"I am pleased to congratulate Stuart Delery on his confirmation as Assistant Attorney General for the Civil Division, an office he has held in an acting capacity for more than a year," Holder said. "During that time, and throughout his service at the department – including his tenure as chief of staff to the deputy attorney general and senior counselor in my office – Stuart has exemplified the highest standards of integrity and professionalism."
Chad Griffin, president of the Human Rights Campaign, praised the Senate in a statement for confirming each of the five nominees and also said they're well-qualified to serve.
"Today the U.S. Senate confirmed five highly qualified nominees to important posts who happen to be gay," Griffin said. "It is a testament to President Obama and the U.S. Senate that the sexual orientation of these nominees was irrelevant to their qualifications for their posts, as it should be.  All Americans should be proud to have these fine public servants representing the interests of the United States."
Each of the nominees has a history of commitment to public service and the Obama administration. Baer previously worked in the State Department as assistant secretary for the Bureau of Democracy, Human Rights & Labor and worked to advance LGBT rights overseas as part of his portfolio.
His new post at OSCE, which is based in Vienna, comprises 57 European, Asian and North American countries that cooperate on security, terrorism, economic and human rights issues.
During his confirmation hearing, Baer emphasized the link between advancing human rights overseas and protecting security.
"Today, no serious observer can doubt the link between human rights and security," Baer said. "We know that respect for human rights cannot be relegated to the 'nice to have, but not essential' category, because there is no genuine security in the absence of respect for human rights and adherence to the rule of law."
Gifford and Costos gave strong support to President Obama in his election efforts and the Democratic Party in years past. Gifford raised money for Obama's campaign in California in 2008, then served as finance director of the Democratic National Committee before becoming finance director for Obama's 2012 re-election campaign.
Costos, vice president of global licensing and retail for HBO, contributed more than $60,000 to the Democratic National Committee in the previous election and nearly $5,000 to Obama's presidential campaign.
One pending gay nominee yet to be confirmed by the Senate is Todd Hughes, who was appointed for a seat on the U.S. Court of Appeals for the Federal Circuit. The Senate Judiciary Committee reported out his nomination last week. Upon confirmation, he'll become the first openly gay person to serve on a federal appeals court.
Shin Inouye, a White House spokesperson, commended the Senate for the approving these openly gay nominees.
"We appreciate the Senate's confirmation of many of the Presidents nominees on Thursday," Inouye said. "These individuals will serve the American people well in their new roles."
Another openly gay ambassadorial not yet confirmed by the Senate is James "Wally" Brewster, who was nominated as U.S. ambassador to the Dominican Republican. The Senate Foreign Relations Committee has yet to hold a confirmation hearing for him.
Religious groups are opposing his confirming in that country. In July, a high-ranking Catholic cardinal used an anti-gay slur to describe him and religious leaders organized a "Black Monday" protest to oppose him. It's unclear if this opposition is playing a role in the Senate's delay in confirming Brewster.
GOP senator willing to delay school meal funding over LGBTQ+ rights
Funding for school meal & nutrition programs is set to expire July 30, a delay could lead to a hunger crisis for millions of schoolchildren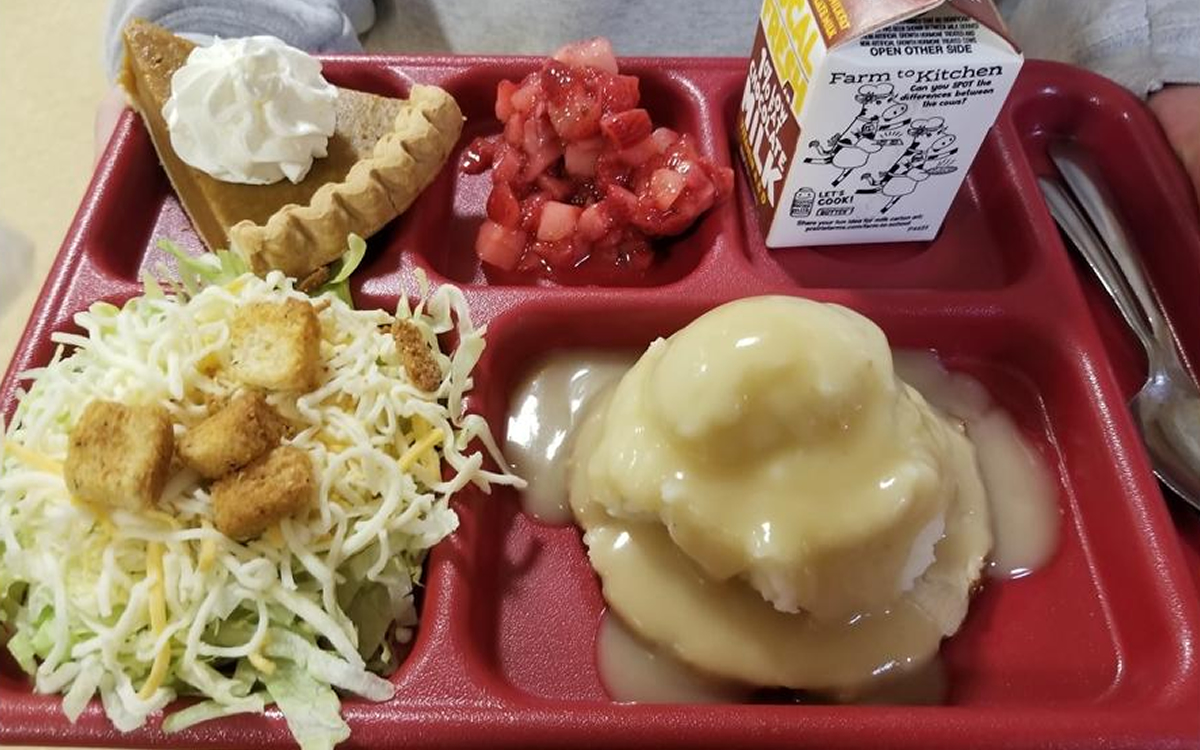 A bipartisan piece of legislation for school meal programs is at risk after one U.S. senator has signaled he may delay its passage over LGBTQ-related guidance from the U.S. Department of Agriculture.
The Keep Kids Fed Act, released Tuesday by Sens. Debbie Stabenow (D-Mich.) and John Boozman (R-Ark.) and Reps. Bobby Scott (D-Va.) and Virginia Foxx (R-N.C.), has already garnered support from both sides of the aisle as it seeks to provide roughly $3 billion in continued funding for pandemic-era universal school nutrition programs.
"My agreement with Senator Boozman, Representative Scott and Representative Foxx will help keep kids fed and is fully paid for," Senator Debbie Stabenow, chair of the Agriculture, Nutrition and Forestry Committee, said in a statement. "With 90% of our schools still facing challenges as they return to normal operations, this will give our schools and summer meal programs much-needed support to deal with ongoing food service issues."
The legislation would provide additional federal funding to programs established during the COVID-19 outbreak designed to waive financial requirements for all students and allow them to access free school meals throughout the year.
However, guidance issued in May by the U.S. Department of Agriculture that prohibits school nutrition programs receiving federal dollars from discriminating against the LGBTQ community has sparked reservations in Congress that could endanger the funding's ability to pass before its deadline.
On Wednesday, one day after the bipartisan deal was announced, Senator Roger Marshall (R-Kan.) signaled that he would consider objecting to the bill for fear that the USDA guidance would ultimately exclude schools in his state from being eligible to receive the funding.
"This administration is holding women's sports as ransom for the radical woke agenda," Marshal said at a press conference on Thursday. "Now, they're going to do the same thing with school lunches. They want kids to go hungry at school that don't fall in line with letting boys play girls sports."
Further indicating his opposition to the USDA guidance that could persuade him to object to the meal funding, Marshall attempted to turn the tables on the Biden administration for not allowing meal programs in schools to act on their discriminatory beliefs.
"In these trying times where families are faced with rising inflation, the Biden administration is considering taking food out of the mouths of hungry children over their woke agenda," Marshall said.
But while the press conference was centered around the 50th anniversary of the landmark anti-sex-discrimination Title IX legislation and the issue of transgender athletes in school sports, the USDA guidance only pertains to discrimination within school nutrition programs funded with federal dollars. Under the language of the guidance, equal access and non-discrimination would be required toward only those involved with the meal programs, like LGBTQ students.
Other programs under a school district's jurisdiction like sports programs, that may attempt to limit participation by transgender athletes, would not have any relevance to nor would affect the school's ability to receive federal meal funding like that in the Keep Kids Fed Act.
Current pandemic-era funding for school meal and nutrition programs is set to expire on July 30. Although the funding has bipartisan support, the looming deadline to pass more funding increases the chances that a delay could lead to a hunger crisis for millions of schoolchildren around the nation.
Caitlyn Jenner celebrates FINA ban on Trans swimmers on Twitter
"[…] what's fair is fair! If you go through male puberty you should not be able to take medals away from females. Period," Jenner tweeted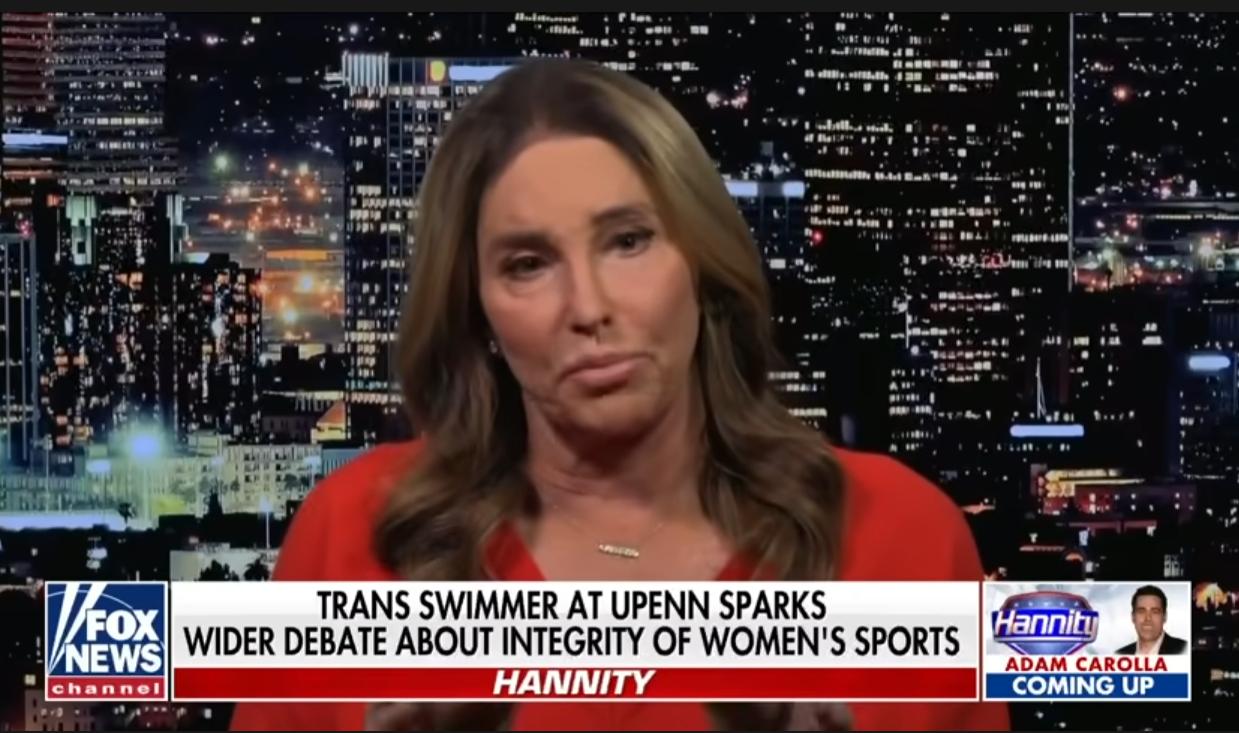 Former Olympian and one-time California Republican gubernatorial candidate Caitlyn Jenner enraged Trans activists Monday after she tweeted her approval of the FINA vote Sunday that essentially bans Trans women from participating and competing as collegiate swimmers.
"It worked! I took a lot of heat – but what's fair is fair! If you go through male puberty you should not be able to take medals away from females. Period," Jenner tweeted Sunday after the international athletic organization announced its vote to ban trans athletes.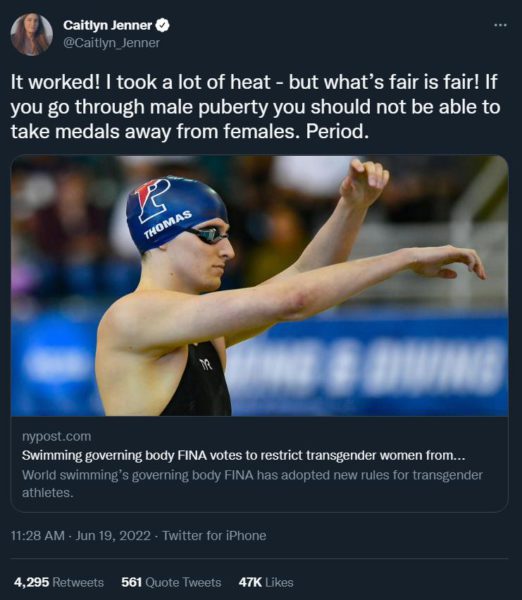 The Swimming's world governing body voted to restrict transgender athletes from elite women's competitions. The final vote tally of the representatives was 71.5% approval for the new policy which requires transgender athletes show that "they have not experienced any part of male puberty beyond Tanner Stage 2 or before age 12, whichever is later."
"We have to protect the rights of our athletes to compete, but we also have to protect competitive fairness at our events, especially the women's category at FINA competitions," FINA's president, Husain Al-Musallam, said in a statement.
The organisation is maintaining that it was necessary to use sex and sex-linked traits to determine eligibility criteria because of the "performance gap" that appears between males and females during puberty.
Jenner's appearances on the Fox News Network over the past six months have been unrelenting attacks on Trans athletes, especially University of Pennsylvania Women's Team swimmer Lia Thomas. Jenner also appeared on the network to defend her attacks on Trans athletes.
"We must protect women's sports. We cannot bow down to the radical left wing woke world and the radical politically charged agenda of identity politics," Jenner tweeted. In another tweet she said;
"Thank you @seanhannity and @HeyTammyBruce for having a conversation grounded in common sense. All we want to do is protect women's and girls sports! It's that simple. And calling out the libelous, defamatory lies of @PinkNews and @emilychudy@benjamincohen"
Jenner has been asked about her position on the multiple pieces of anti-Trans youth sports legislation across the United States. She responded that she saw it as a question of fairness saying that she opposed biological boys who are Trans- competing in girls' sports in school.
"It just isn't fair," Jenner said adding, "and we have to protect girls' sports in our school."
In April the Fox network hired Jenner as on-air contributor role with her first appearance on Hannity.
Biden to sign wide-ranging executive order on conversion therapy, LGBTQ youth
Directive stands against state anti-LGBTQ measures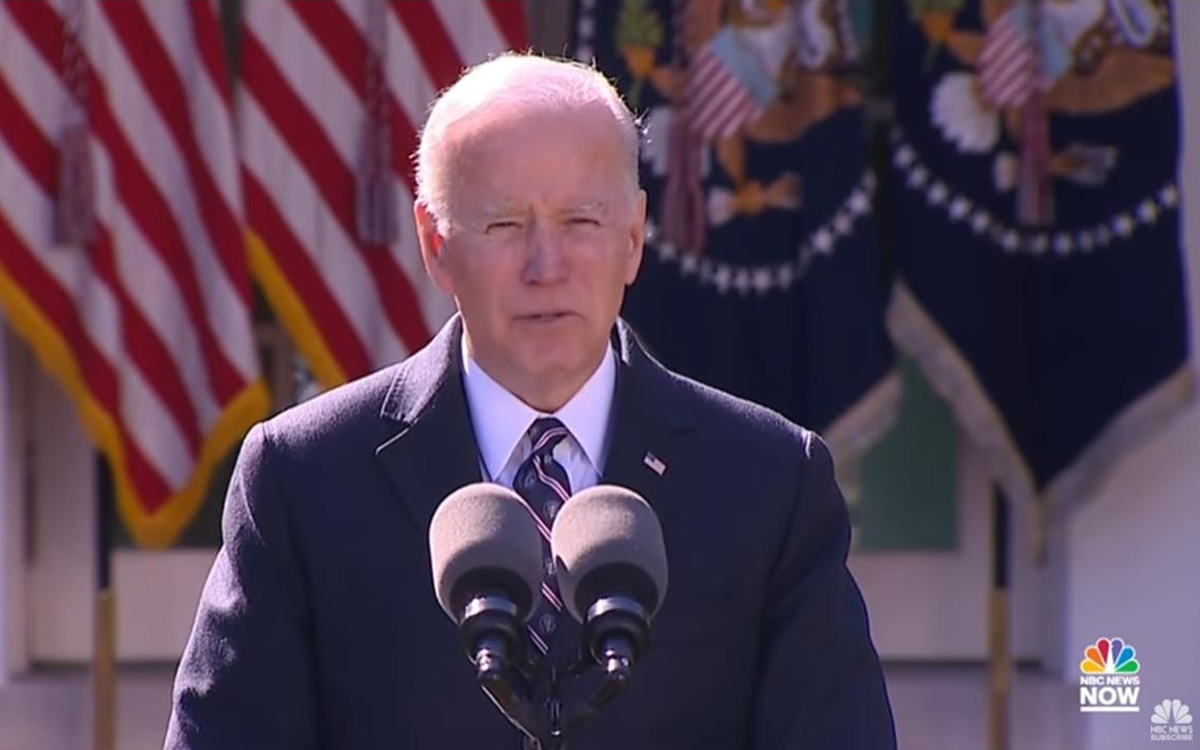 President Biden, in recognition of Pride month during a reception with LGBTQ leaders and advocates at the White House, is set to sign Wednesday a wide-ranging executive order advancing his administration's goals for LGBTQ policy, which includes new prohibitions on widely discredited conversion therapy and resources for parents and children in states enacting laws against transgender youth.
The executive order is the latest measure from the Biden administration building on its reputation for steadfast support for transgender and non-binary youth, who are the targets of more than 300 pieces of anti-LGBTQ legislation in state legislatures and new state laws. Many of these measures ban transgender girls from sports consistent with their gender identity or penalize medical providers and parents for providing transition-related care for youth.
Key components of Biden's order direct U.S. departments and agencies, including the Department of Health & Human Services and the Department of Education, to develop regulations and policies that would counteract the state measures, according to a White House fact sheet.
Among the components of the directive:
HHS and the Department of Education are tasked with developing sample policies for states on expanding access to health care for LGBTQ youth and developing policies for "achieving full inclusion for LGBTQ students";
HHS is tasked with leading an initiative against conversion therapy, which is set to clarify federal funds cannot be used for the practice, increase public awareness about its harms and provide support to survivors;
the secretaries of State, Treasury, and HHS are directed to develop an action plan to promote an end to conversion therapy overseas and ensure that U.S. foreign assistance dollars don't fund the practices;
HHS is set to publish a "Bill of Rights for LGBTQI+ Older Adults" as well as guidance on the non-discrimination protections for older adults in nursing homes and other long-term care settings.
In a conference call with reporters on Wednesday ahead of the signing of the executive order, senior administration officials who spoke on condition of anonymity laid out the key components of the measure and put the executive order into context of the Biden administration's broader mission for equity and inclusion.
Asked by the Washington Blade if the White House is anticipating a response from states that have enacted laws against transgender and non-binary youth, many of which have taken the Biden administration to court over federal policies, a senior administration official declined to say.
"We don't know," the official said. "The focus is not really on what their response will be. What we're focused on is responding to the frankly un-American policies they're pushing through state legislatures. They're going after kids, they're going after families just because of who they are, and the president has said repeatedly that he will stand with LGBTQI youth and families and people across the country. That's what this executive order is going to do."
The executive order, however, falls short of the Biden campaign's pledge to sign the Equality Act into law, which in the 2020 election he promised he would do within the first 100 days of his administration. Although the comprehensive LGBTQ legislation has cleared the House, it is all but dead in the Senate and has yet to come up for a vote.
Asked by a reporter about why Biden hasn't placed as much emphasis on the Equality Act as other legislative measures, such as the Build Back Better package or voting rights legislation, a senior administration official shot back that was at odds with the facts.
"The president is a strong supporter of the Equality Act and he has not wavered in that," the official said. "He continues to call on Congress to pass the Equality Act. You heard him renew that call during the State of the Union address … Any assertion that he hasn't been full-throated on that is just completely at odds with the facts. The president today will reiterate the need to sign this legislation into law."
Read the White House fact sheet on the executive order here.