ENDA's religious exemption still concerning as vote nears
Brown says religious exemption should be same for LGBT workers as other categories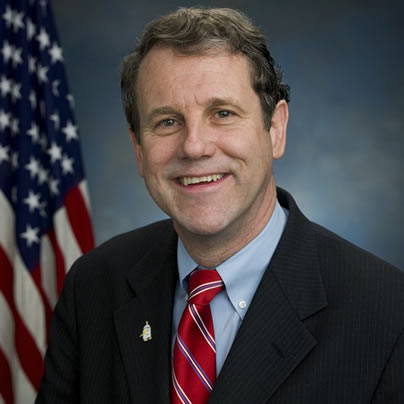 Shortly after filing cloture on the Employment Non-Discrimination Act, Senate Majority Leader Harry Reid (D-Nev.) held a 30-minute conference call with Nevada LGBT leaders late Thursday in anticipation of the bill coming to the Senate floor this week.
Among those on the call was Derek Washington, lead organizer for the LGBT group GetEQUAL Nevada, who said he raised with Reid concerns about ENDA's religious exemption.
That language would provide leeway for religious institutions, like churches or religious schools, to discriminate against LGBT workers in non-ministerial positions even if ENDA were to become law. It's broader than similar exemptions under Title VII of the Civil Rights Act of 1964 for categories of race, gender, religion and national origin.
"I mentioned to him that it was something that just was not palatable," Washington said. "I asked him what he felt about it, and he felt that the main thing to do was get the vote taken care of, and then deal with it later. As often times happens, you don't get something perfect the first time around, you go back and fix it later, so that was basically his take on it."
That account was corroborated by Faiz Shakir, a Reid spokesperson, who said the Democratic leader understands the concerns, but wants to get the bill passed first, then go back and address the exemptions.
"Sen. Reid's first priority is to pass the strongest possible legislation which can garner 60 votes," Shakir said. "He believes the current legislation meets that test."
Washington was unfazed by Reid's response that the religious exemption won't see change before passage, insisting the Nevada Democrat is one of the greatest champions for the LGBT community, noting, among other things, he was the first elected official to endorse the National Equality March in 2009.
"I think it would a shame to write a story about any of this without mentioning that that man is a hero to us, and I don't think people get that," Washington said.
That symbolizes the situation with narrowing the broad religious exemption in ENDA before the Senate approves the bill. Despite concerns that it's too expansive, the idea of limiting it at this time — such as the amendment process — isn't getting a lot of traction either from LGBT advocates or lawmakers.
Instead, those with concerns over ENDA's religious exemption have more modest aspirations: Get LGBT friendly lawmakers in the Senate to speak out against the language on the Senate floor.
Ian Thompson, legislative representative for the American Civil Liberties Union, is among those saying he's not seeking an amendment to religious exemption on the Senate floor, but wants the provision addressed in some way.
"By doing that, it's certainly our hope more and more pro-equality members of Congress and their staff will come to understand the potential harm of the current exemption, and I think we'll see growing support for narrowing it moving forward," Thompson said.
Thompson added he's "definitely hopeful" that senators will speak out against the exemption of the floor, but declined to name any prospects for who would articulate concerns.
Heather Cronk, co-director of GetEQUAL, said her organization "didn't anticipate" being able to change the religious exemption, but is looking for senators to speak out against the language.
"What we were hoping for for — which hasn't happened yet because the senators haven't gone to the floor yet — is for some of the more progressive senators to speak out from the floor against the religious exemption," Cronk said. "So, we'll wait and see what happens on the floor to see if we get those statements."
GetEQUAL has petitioned four senators with a reputation for being champions of progressive values — Sens. Kirsten Gillibrand (D-N.Y.), Elizabeth Warren (D-Mass.), Sherrod Brown (D-Ohio) and Al Franken (D-Minn.) — to speak out against the religious exemption. As of Sunday, the petition has just under 6,000 signatures.
It remains to be seen whether any senator will speak out in favor of limiting the religious exemption when ENDA comes to the Senate floor this week. Of these four senators, the only office who responded to the Washington Blade's request to comment on the extent of the religious exemption was that of Brown.
Meghan Dubyak, a Brown spokesperson, said the senator's focus is passing is ENDA, although he shares the belief the religious exemption for LGBT discrimination should be the same it is for other categories.
"Sen. Brown's top priority is overcoming a likely filibuster and ensuring passage of ENDA," Dubyak said. "He believes the religious exemption in ENDA should be consistent with the federal law that currently protects people against discrimination."
In July, Gillibrand said during a Third Way event that said she'd go even further and amend ENDA to remove the religious exemption. However, her staffers have apparently backtracked from that statement as they're now mum on the issue.
For its part, the White House is staying out the argument over the religious exemption. Shin Inouye, a White House spokesperson, reiterated in an email weeks ago President Obama supports ENDA, but is leaving the details to Congress.
"We look forward to lawmakers moving forward on this bill that upholds America's core values of fairness and equality," Inouye said. "While we defer to Congress on the specifics of the legislation, we believe lawmakers will be able to find a balance that protects LGBT workers and religious liberty."
Since the introduction of ENDA this year, the ACLU has called for narrowing the religious exemption along with groups like GetEQUAL, the National Center for Lesbian Rights, Lambda Legal and the Transgender Law Center, the National Gay & Lesbian Task Force.
On the other hand, groups working on like Freedom to Work, the Human Rights Campaign and the Center for American Progress have endorsed the current exemption in ENDA.
Tico Almeida, president of Freedom to Work, co-wrote the religious exemption currently found in ENDA while working as a House staffer in 2007. Neither he nor HRC responded to multiple requests to comment for this article.
Winnie Stachelberg, vice president of external affairs for the Center for American Progress, said the religious exemption is necessary to enable bipartisan support to move the bill forward.
"The current religious language reflects a bipartisan compromise that represents a pragmatic balance between ensuring that LGBT workers have the protections they need and organizations," Stachelberg said. "While the religious exemption is broader than other civil rights statutes it will ensure that LGBT workers have the protections they need."
If anything, the movement in the Senate on ENDA's religious exemption this week may be more toward expanding it even further.
Sen. Rob Portman (R-Ohio), seen as a potential supporter of ENDA, has said he's behind the basic premise of the legislation, but has concerns about restrictions on religious liberties and wants to strengthen the bill to ensure they're protected.
Prior to the committee vote on ENDA in July, Sen. Rand Paul (R-Ky.) had prepared an amendment that would replace the bill's religious exemption with more comprehensive language for religious employers. It was never brought up before the committee. Paul's office didn't respond to a request to comment on whether the senator would introduce the amendment on the Senate floor.
Concerns over the existing religious exemption were ramped up last month when Tippi McCullough, formerly a teacher for 15 years at Mount St. Mary Academy in Little Rock, Ark., was forced to resign after the school learned she had married her same-sex partner in New Mexico. Because the school is a religious institution, it would not be subject to liability under ENDA.
Thompson said the consequences of passing ENDA with its current exemption in place are hard to predict, but said it would be "a dramatic, and from our view, and very troubling expansion of an exemption like this in our federal civil rights law."
"I think that it wouldn't be too into the future before we saw instances of employment discrimination occurring against workers who should be protected from employment discrimination and may find out that because the scope of the existing religious exemption that they may not be," Thompson said.
LGBT advocates who oppose the religious exemption chose their words carefully about whether they want to see ENDA passed this year with the current language — as opposed to letting it die in Congress so that it could be passed with a narrow exemption at a later time.
Thompson said the ACLU has been a "longtime champion of ENDA" because of the protections in the bill "are critically important and long overdue."
"We've endorsed it, so that's a position that we've taken," Thompson said. "We have consistently, also though, raised concerns about the scope of the religious exemption and said that that is should be appropriately narrowed ultimately before it ends up on the president's desk, and that's our view, but at the same time because of the protections that it would afford to LGBT people are so important and so needed, we also support the bill."
Cronk said GetEQUAL neither supports nor opposes the bill and believes "any time that that pro-LGBT legislation comes up in Congress, we want that legislation to move forward."
"Our organizers didn't feel good about organizing in support of the bill because there wasn't that change to the religious exemption and because the grassroots network we work with feel the impact of that everyday," Cronk said. "They work in hospitals in the closet, or they teach at schools where they're in the closet, and they have a really clear sense about who would be left behind by this legislation, and didn't feel that was in line with our vision."
Lesbian candidate loses Hyattsville City Council race by 17 votes
Final results show low turnout in special election to fill vacant seat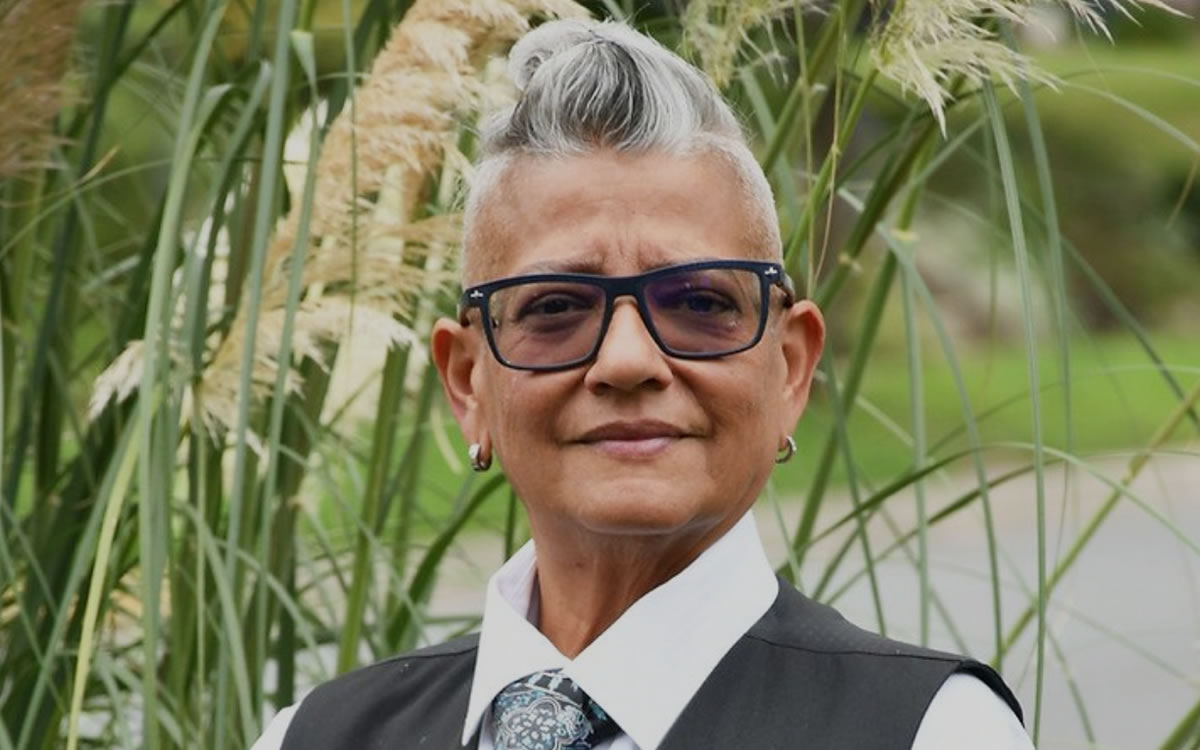 Lesbian activist and diversity consultant Lisbeth Melendez Rivera lost by just 17 votes in a three-candidate special election on Tuesday to fill a vacant seat on the Hyattsville, Md., City Council.
In what it said on Wednesday afternoon were the final certified results, the Hyattsville Board of Supervisors of Elections posted on its website that candidate Emily Strab had 280 votes, Melendez Rivera had 263 votes, and candidate Kelly Burello had 152 votes. Three votes were cast for write-in candidates, the election board posting said.
The Ward 2 seat on the 10-member Hyattsville Council in the Prince George's County suburban city became vacant when the incumbent Council member, Robert Croslin, won election as mayor.
Melendez Rivera currently operates BQN Consulting, a firm she created to provide support services related to organizing, training and capacity building, according to the firm's website. The website says that from 2014 to 2017 she served as Director of Latinx & Catholic Initiatives for the Human Rights Campaign, the D.C.-based national LGBTQ advocacy organization.
"I congratulated Emily," Melendez Rivera told the Washington Blade Wednesday morning.
At that time, she said she remained hopeful that just a small number of mail-in ballots that may not have been counted on Tuesday night might emerge in her favor when the election board conducted its final tally of the votes later in the day on Wednesday or early Thursday.
But the final count released Thursday afternoon was identical to the preliminary count released Tuesday night, with winning candidate Strab receiving just 17 more votes than second-place finisher Melendez Rivera.
Melendez Rivera said she portrayed herself as the most progressive of the three candidates running for the nonpartisan City Council seat in a city that many consider to be one of the most progressive jurisdictions in the Washington metro area. Residents starting at age 16 and non-citizen immigrants are allowed to vote in local elections.
Like Melendez Rivera, Strab, a former teacher and school administrator, and Burello, who has worked as a workplace diversity trainer, each expressed support for Hyattsville's diverse population, including racial minorities and immigrants.
The 698 total votes cast for the candidates plus what the election board lists as 3 "under votes" brought the total vote to 701 in the special election. That's considered a low turnout for the Ward 2 election district that has a little over 2,000 registered voters.
Melendez Rivera said she plans to run again for the Ward 2 Council seat. The Hyattsville Council consists of two members for each of the city's five wards. The second of the two Ward 2 Council seats is up for election in 2023, but Melendez Rivera said she will not run if the incumbent, Danny Schaible, decides to run for re-election.
"But I will definitely run in 2025," she said, against then incumbent Strab, if Strab runs for re-election in 2023.
Biden announces pardons for thousands convicted of federal marijuana possession
"Too many lives have been upended because of our failed approach to marijuana.  It's time that we right these wrongs"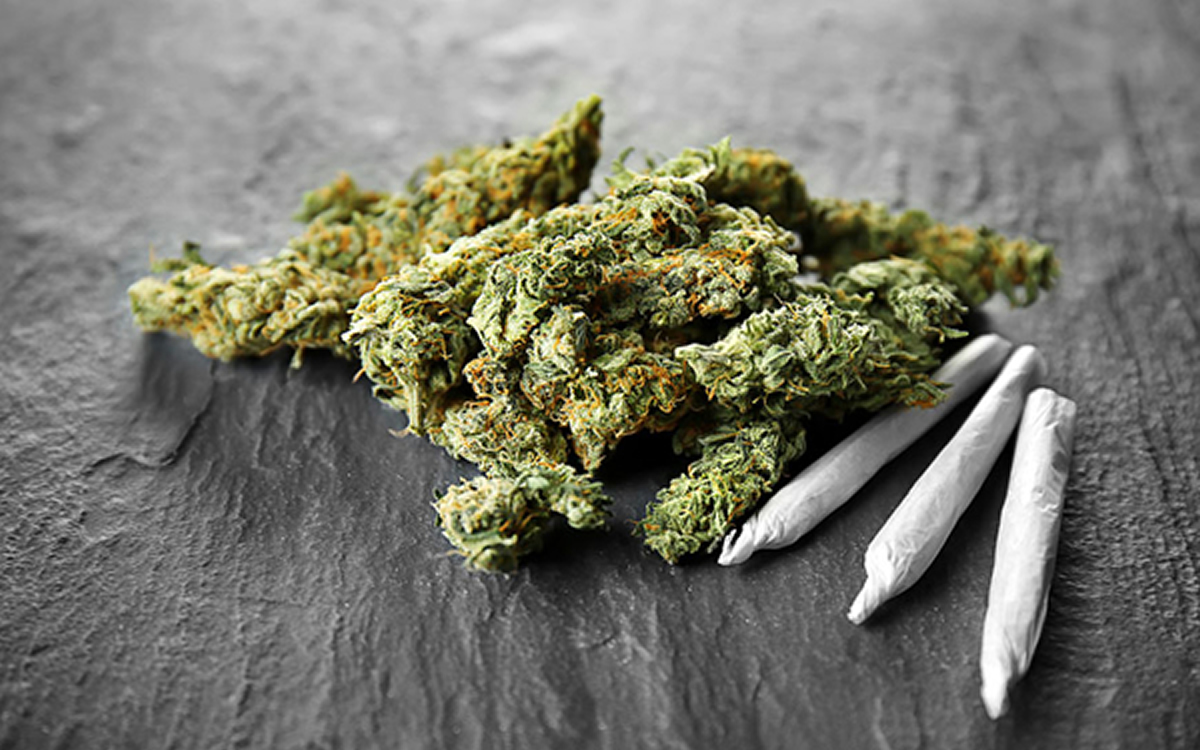 President Biden traveling in New York state on Thursday announced that he was granting a pardon of all prior Federal offenses of simple possession of marijuana.
Taking aim at federal conviction rates for marijuana possession, Biden noted in a statement released by the White House, "while white and Black and brown people use marijuana at similar rates, Black and brown people have been arrested, prosecuted, and convicted at disproportionate rates."
This announcement by the president comes roughly a month before the midterm elections that will decide whether the president's party can hold on to control of Congress. Democratic and progressive candidates have pushed the administration for action on this issue which which many Democratic activists have long called for.
The White House estimates will affect more than 6,500 people and in conjunction with his action today Biden is asking that all Governors to do the same with regard to state offenses.
First: I'm pardoning all prior federal offenses of simple marijuana possession. There are thousands of people who were previously convicted of simple possession who may be denied employment, housing, or educational opportunities as a result. My pardon will remove this burden.

— President Biden (@POTUS) October 6, 2022
Statement from President Biden on Marijuana Reform
As I often said during my campaign for President, no one should be in jail just for using or possessing marijuana. Sending people to prison for possessing marijuana has upended too many lives and incarcerated people for conduct that many states no longer prohibit. Criminal records for marijuana possession have also imposed needless barriers to employment, housing, and educational opportunities. And while white and Black and brown people use marijuana at similar rates, Black and brown people have been arrested, prosecuted, and convicted at disproportionate rates.

Today, I am announcing three steps that I am taking to end this failed approach.

First, I am announcing a pardon of all prior Federal offenses of simple possession of marijuana. I have directed the Attorney General to develop an administrative process for the issuance of certificates of pardon to eligible individuals. There are thousands of people who have prior Federal convictions for marijuana possession, who may be denied employment, housing, or educational opportunities as a result. My action will help relieve the collateral consequences arising from these convictions.

Second, I am urging all Governors to do the same with regard to state offenses. Just as no one should be in a Federal prison solely due to the possession of marijuana, no one should be in a local jail or state prison for that reason, either.

Third, I am asking the Secretary of Health and Human Services and the Attorney General to initiate the administrative process to review expeditiously how marijuana is scheduled under federal law. Federal law currently classifies marijuana in Schedule I of the Controlled Substances Act, the classification meant for the most dangerous substances. This is the same schedule as for heroin and LSD, and even higher than the classification of fentanyl and methamphetamine – the drugs that are driving our overdose epidemic.

Finally, even as federal and state regulation of marijuana changes, important limitations on trafficking, marketing, and under-age sales should stay in place.

Too many lives have been upended because of our failed approach to marijuana. It's time that we right these wrongs.
Comings & Goings
Conner promoted to manager of Scott Circle Communications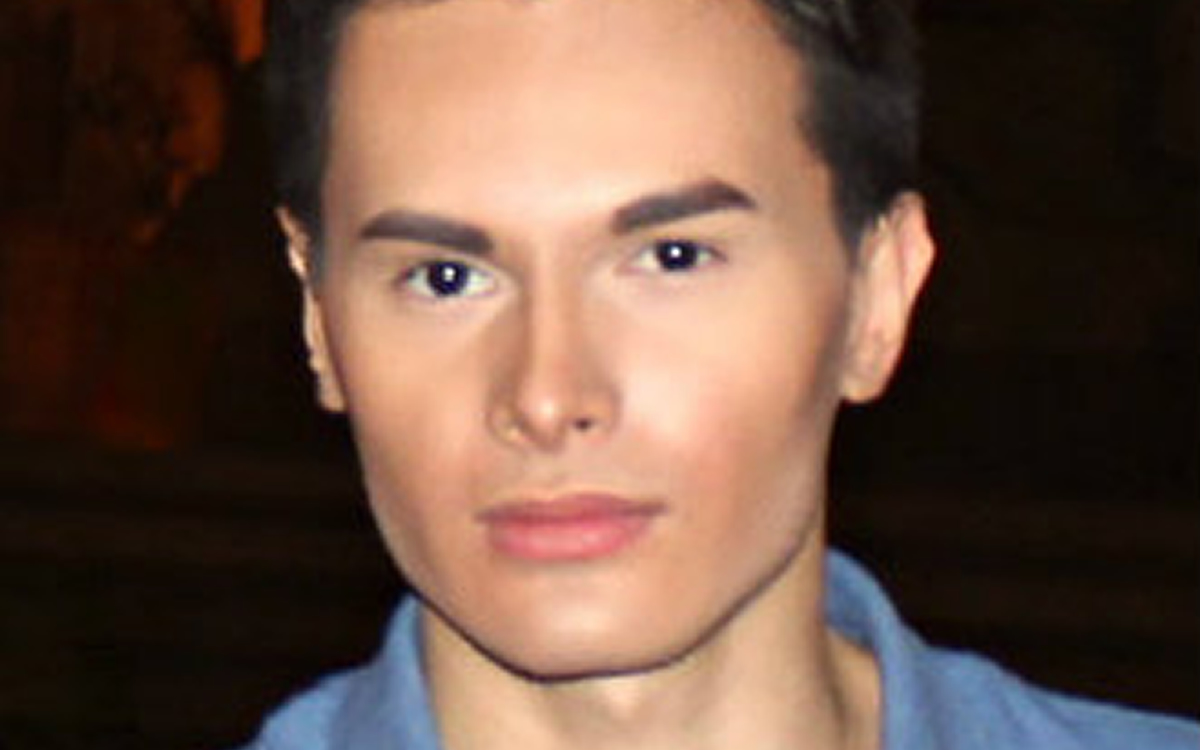 The Comings & Goings column is about sharing the professional successes of our community. We want to recognize those landing new jobs, new clients for their business, joining boards of organizations and other achievements. Please share your successes with us at: [email protected].
Congratulations to Robert Conner, promoted to manager of Scott Circle Communications. On his promotion Conner said, "I'm proud to be promoted to manager of Scott Circle Communications. Our clients are all mission-driven. I am fortunate to use my expertise to help clients communicate complex and urgent information to the public in order to help people learn about new research relating to their health, and the society around them. As an activist fighting for equality and LGBTQ causes, my daily work at Scott Circle Communications aligns with my overarching life goal of using communication to benefit the greater good by writing clearly to bridge misunderstandings."
Conner previously worked at SKDKnickerbocker in D.C. Prior to that he had been an intern in the office of Sen. Bob Casey (D-Pa.). He has had a number of speaking engagements with the Public Relations Society of America (PRSA) and received a bronze Bulldog Award for Best Media Relations Campaign 2022. He served as chair of the volunteer engagement committee of the Human Rights Campaign in Greater Philadelphia.
Conner earned his bachelor's degree in political science from Swarthmore College, Swarthmore, Pa.
Congratulations also to Christopher Rudolf who joined Atlantic Shores Sotheby's International Realty in Ocean City, Md. Rudolph is a licensed Realtor in Maryland and Delaware specializing in the beaches and coastal areas of Worcester County, Md., and Sussex County, Del. He said, "I have been assisting buyers and sellers of real estate in our area since 2015. I thoroughly enjoy helping people achieve their dreams of coastal property ownership. The Maryland/Delaware seashore is a very cool place that I like to call home, and teaching people about the history and attractions of the region is a lifelong passion of mine."  
In addition to real estate in the warm months, Rudolf works part-time as a manager at The Kite Loft of Ocean City. He was appointed to the Ocean City Board of Zoning Appeals in 2013 by Ocean City Mayor Rick Meehan, and recently was elected chair of the board.  
He earned his bachelor's degree in political science from Salisbury University in Maryland.