ENDA's religious exemption still concerning as vote nears
Brown says religious exemption should be same for LGBT workers as other categories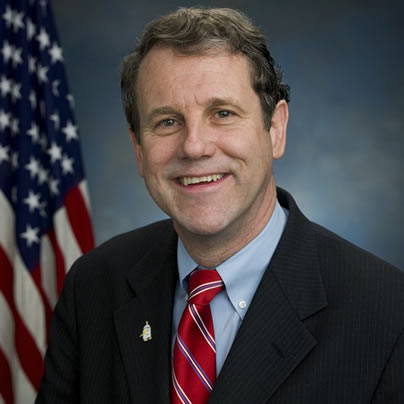 Shortly after filing cloture on the Employment Non-Discrimination Act, Senate Majority Leader Harry Reid (D-Nev.) held a 30-minute conference call with Nevada LGBT leaders late Thursday in anticipation of the bill coming to the Senate floor this week.
Among those on the call was Derek Washington, lead organizer for the LGBT group GetEQUAL Nevada, who said he raised with Reid concerns about ENDA's religious exemption.
That language would provide leeway for religious institutions, like churches or religious schools, to discriminate against LGBT workers in non-ministerial positions even if ENDA were to become law. It's broader than similar exemptions under Title VII of the Civil Rights Act of 1964 for categories of race, gender, religion and national origin.
"I mentioned to him that it was something that just was not palatable," Washington said. "I asked him what he felt about it, and he felt that the main thing to do was get the vote taken care of, and then deal with it later. As often times happens, you don't get something perfect the first time around, you go back and fix it later, so that was basically his take on it."
That account was corroborated by Faiz Shakir, a Reid spokesperson, who said the Democratic leader understands the concerns, but wants to get the bill passed first, then go back and address the exemptions.
"Sen. Reid's first priority is to pass the strongest possible legislation which can garner 60 votes," Shakir said. "He believes the current legislation meets that test."
Washington was unfazed by Reid's response that the religious exemption won't see change before passage, insisting the Nevada Democrat is one of the greatest champions for the LGBT community, noting, among other things, he was the first elected official to endorse the National Equality March in 2009.
"I think it would a shame to write a story about any of this without mentioning that that man is a hero to us, and I don't think people get that," Washington said.
That symbolizes the situation with narrowing the broad religious exemption in ENDA before the Senate approves the bill. Despite concerns that it's too expansive, the idea of limiting it at this time — such as the amendment process — isn't getting a lot of traction either from LGBT advocates or lawmakers.
Instead, those with concerns over ENDA's religious exemption have more modest aspirations: Get LGBT friendly lawmakers in the Senate to speak out against the language on the Senate floor.
Ian Thompson, legislative representative for the American Civil Liberties Union, is among those saying he's not seeking an amendment to religious exemption on the Senate floor, but wants the provision addressed in some way.
"By doing that, it's certainly our hope more and more pro-equality members of Congress and their staff will come to understand the potential harm of the current exemption, and I think we'll see growing support for narrowing it moving forward," Thompson said.
Thompson added he's "definitely hopeful" that senators will speak out against the exemption of the floor, but declined to name any prospects for who would articulate concerns.
Heather Cronk, co-director of GetEQUAL, said her organization "didn't anticipate" being able to change the religious exemption, but is looking for senators to speak out against the language.
"What we were hoping for for — which hasn't happened yet because the senators haven't gone to the floor yet — is for some of the more progressive senators to speak out from the floor against the religious exemption," Cronk said. "So, we'll wait and see what happens on the floor to see if we get those statements."
GetEQUAL has petitioned four senators with a reputation for being champions of progressive values — Sens. Kirsten Gillibrand (D-N.Y.), Elizabeth Warren (D-Mass.), Sherrod Brown (D-Ohio) and Al Franken (D-Minn.) — to speak out against the religious exemption. As of Sunday, the petition has just under 6,000 signatures.
It remains to be seen whether any senator will speak out in favor of limiting the religious exemption when ENDA comes to the Senate floor this week. Of these four senators, the only office who responded to the Washington Blade's request to comment on the extent of the religious exemption was that of Brown.
Meghan Dubyak, a Brown spokesperson, said the senator's focus is passing is ENDA, although he shares the belief the religious exemption for LGBT discrimination should be the same it is for other categories.
"Sen. Brown's top priority is overcoming a likely filibuster and ensuring passage of ENDA," Dubyak said. "He believes the religious exemption in ENDA should be consistent with the federal law that currently protects people against discrimination."
In July, Gillibrand said during a Third Way event that said she'd go even further and amend ENDA to remove the religious exemption. However, her staffers have apparently backtracked from that statement as they're now mum on the issue.
For its part, the White House is staying out the argument over the religious exemption. Shin Inouye, a White House spokesperson, reiterated in an email weeks ago President Obama supports ENDA, but is leaving the details to Congress.
"We look forward to lawmakers moving forward on this bill that upholds America's core values of fairness and equality," Inouye said. "While we defer to Congress on the specifics of the legislation, we believe lawmakers will be able to find a balance that protects LGBT workers and religious liberty."
Since the introduction of ENDA this year, the ACLU has called for narrowing the religious exemption along with groups like GetEQUAL, the National Center for Lesbian Rights, Lambda Legal and the Transgender Law Center, the National Gay & Lesbian Task Force.
On the other hand, groups working on like Freedom to Work, the Human Rights Campaign and the Center for American Progress have endorsed the current exemption in ENDA.
Tico Almeida, president of Freedom to Work, co-wrote the religious exemption currently found in ENDA while working as a House staffer in 2007. Neither he nor HRC responded to multiple requests to comment for this article.
Winnie Stachelberg, vice president of external affairs for the Center for American Progress, said the religious exemption is necessary to enable bipartisan support to move the bill forward.
"The current religious language reflects a bipartisan compromise that represents a pragmatic balance between ensuring that LGBT workers have the protections they need and organizations," Stachelberg said. "While the religious exemption is broader than other civil rights statutes it will ensure that LGBT workers have the protections they need."
If anything, the movement in the Senate on ENDA's religious exemption this week may be more toward expanding it even further.
Sen. Rob Portman (R-Ohio), seen as a potential supporter of ENDA, has said he's behind the basic premise of the legislation, but has concerns about restrictions on religious liberties and wants to strengthen the bill to ensure they're protected.
Prior to the committee vote on ENDA in July, Sen. Rand Paul (R-Ky.) had prepared an amendment that would replace the bill's religious exemption with more comprehensive language for religious employers. It was never brought up before the committee. Paul's office didn't respond to a request to comment on whether the senator would introduce the amendment on the Senate floor.
Concerns over the existing religious exemption were ramped up last month when Tippi McCullough, formerly a teacher for 15 years at Mount St. Mary Academy in Little Rock, Ark., was forced to resign after the school learned she had married her same-sex partner in New Mexico. Because the school is a religious institution, it would not be subject to liability under ENDA.
Thompson said the consequences of passing ENDA with its current exemption in place are hard to predict, but said it would be "a dramatic, and from our view, and very troubling expansion of an exemption like this in our federal civil rights law."
"I think that it wouldn't be too into the future before we saw instances of employment discrimination occurring against workers who should be protected from employment discrimination and may find out that because the scope of the existing religious exemption that they may not be," Thompson said.
LGBT advocates who oppose the religious exemption chose their words carefully about whether they want to see ENDA passed this year with the current language — as opposed to letting it die in Congress so that it could be passed with a narrow exemption at a later time.
Thompson said the ACLU has been a "longtime champion of ENDA" because of the protections in the bill "are critically important and long overdue."
"We've endorsed it, so that's a position that we've taken," Thompson said. "We have consistently, also though, raised concerns about the scope of the religious exemption and said that that is should be appropriately narrowed ultimately before it ends up on the president's desk, and that's our view, but at the same time because of the protections that it would afford to LGBT people are so important and so needed, we also support the bill."
Cronk said GetEQUAL neither supports nor opposes the bill and believes "any time that that pro-LGBT legislation comes up in Congress, we want that legislation to move forward."
"Our organizers didn't feel good about organizing in support of the bill because there wasn't that change to the religious exemption and because the grassroots network we work with feel the impact of that everyday," Cronk said. "They work in hospitals in the closet, or they teach at schools where they're in the closet, and they have a really clear sense about who would be left behind by this legislation, and didn't feel that was in line with our vision."
Federal judge blocks White House from ending Title 42
Advocacy groups say policy further endangered LGBTQ asylum seekers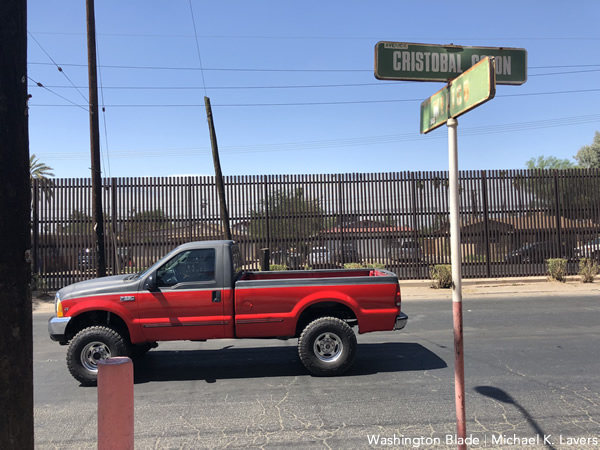 A Centers for Disease Control and Prevention rule that closed the Southern border to most asylum seekers and migrants because of the pandemic was to have ended Monday, but it remains in place after a federal judge blocked the Biden administration's plans to end it.
The White House last month announced it would terminate Title 42, a policy the previous administration implemented in March 2020.
U.S. District Judge Robert Summerhays in Louisiana on May 20 issued a ruling that prevented the Biden administration from terminating the Trump-era policy. White House Press Secretary Karine Jean-Pierre in a statement announced the Justice Department will appeal the decision, while adding the administration "will continue to enforce the CDC's 2020 Title 42 public health authority pending the appeal."
"This means that migrants who attempt to enter the United States unlawfully will be subject to expulsion under Title 42, as well as immigration consequences such as removal under Title 8 (of the U.S. Code)," said Jean-Pierre.
Advocacy groups and members of Congress with whom the Washington Blade has spoken since Title 42 took effect say it continues to place LGBTQ asylum seekers and other vulnerable groups who seek refuge in the U.S. at even more risk.
Oluchi Omeoga, co-director of the Black LGBTQIA+ Migrant Project, last month described Title 42 as a "racist and harmful policy." ORAM (Organization of Refuge, Asylum and Migration) Executive Director Steve Roth said Title 42 "put asylum seekers in harm's way in border towns and prevented them from seeking safety in the United States."
Title 42 was to have ended less than a month after five members of Congress from California visited two LGBTQ shelters for asylum seekers in the Mexican border city of Tijuana.
The Council for Global Equality, which organized the trip, in a tweet after Summerhays issued his ruling described Title 42 as a "catastrophe."
"The Biden administration cannot breathe a sign of relief until it's a matter of the past," said the Council for Global Equality on Saturday. "We remain committed to end Title 42."
#Title42 is a catastrophe — and the Biden administration cannot breathe a sigh of relief until it's a matter of the past. We remain committed to #EndTitle42. https://t.co/9EKJTiJzoV

— The Council for Global Equality (@Global_Equality) May 20, 2022
U.S. official meets with Brittney Griner
Consular visit took place on May 19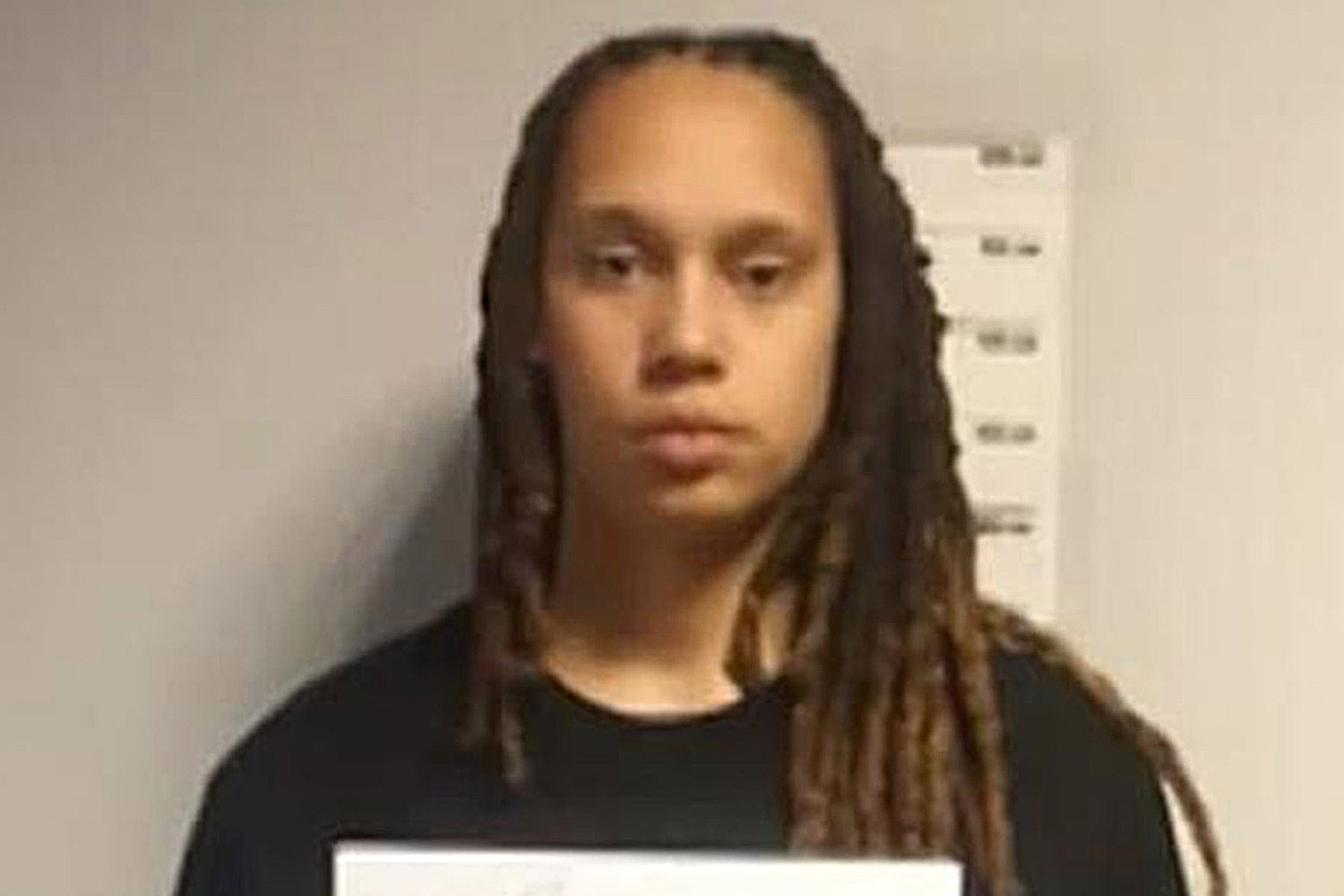 A U.S. consular official on May 19 visited detained WNBA star Brittney Griner in Russia.
State Department spokesperson Ned Price on Friday told reporters during a virtual briefing the officer "found her continuing to do as well as could be expected under these exceedingly challenging circumstances." The officer met with Griner two days after U.S. Ambassador to Russia John Sullivan said Russian officials had denied consular visits with her three times this month.
"Our message is a clear and simple one," said Price. "We continue to insist that Russia allow consistent and timely consular access to all U.S. citizen detainees. One-off visits are not sufficient, and we will continue to call on Moscow to uphold its commitments under the Vienna Convention for consistent and timely access as well."
Griner — a center for the Phoenix Mercury and a two-time Olympic gold medalist who is a lesbian and married to her wife — was taken into custody at Moscow's Sheremetyevo Airport in February. Russian officials said customs inspectors found hashish oil in her luggage.
The State Department has determined Russia "wrongfully detained" Griner.
A Russian court on May 13 extended her detention for another month. The Women's National Basketball Players Association, a union that represents WNBA players, has endorsed a petition that urges the Biden administration to "prioritize" Griner's release.
Secretary of State Antony Blinken spoke with Griner's wife, Cherelle Griner, on May 14.
U.S. announces more funding to fight HIV/AIDS in Latin America
Jill Biden made announcement on Saturday in Panama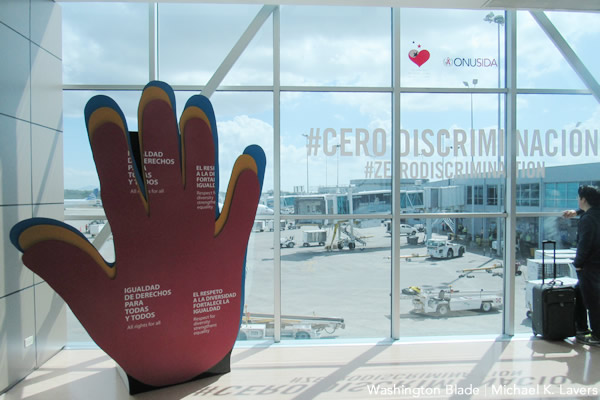 First lady Jill Biden on Saturday announced the U.S. will provide an additional $80.9 million to the fight against HIV/AIDS in Latin America.
Biden during a visit to Casa Hogar el Buen Samaritano, a shelter for people with HIV/AIDS in Panama City, said the State Department will earmark an additional $80.9 million for President's Emergency Plan for AIDS Relief-funded work in Latin America. A Panamanian activist with whom the Washington Blade spoke said LGBTQ people were among those who met with the first lady during her visit.
Pope Francis visited the shelter in 2019.
"I'm glad we have the opportunity to talk about how the United States and Panama can work together to combat HIV," said the first lady.
Michael LaRosa, the first lady's spokesperson, noted Panama will receive $12.2 million of the $80.9 million in PEPFAR funding.
"This funding, pending Congressional notification, will support expanded HIV/AIDS services and treatment," said LaRosa.
UNAIDS statistics indicate an estimated 31,000 Panamanians were living with HIV/AIDS in 2020. The first lady's office notes the country in 2020 had the highest number of "newly notificated cases of HIV/AIDS" in Central America.
The first lady visited Panama as part of a trip that included stops in Ecuador and Costa Rica.
The Summit of the Americas will take place next month in Los Angeles. The U.S. Agency for International Development and PEPFAR in April announced they delivered more than 18 million doses of antiretroviral drugs for Ukrainians with HIV/AIDS.