Meet the new faces of LGBT juvenile corrections
DOJ, municipalities and former inmates are working to save gay youth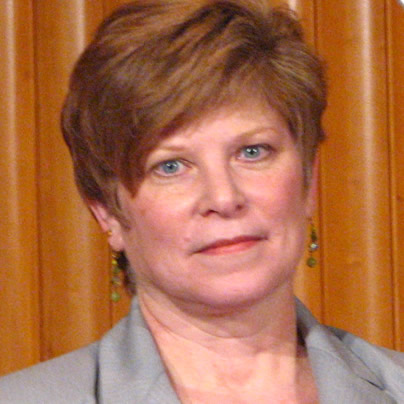 By THOM SENZEE
LGBT youth have enough trouble adjusting to life in what is still, for lack of a better term, "a straight man's world." But for LGBT youth in custody, the world is often a supremely frightening place.
"There is a significant portion of LGBTI juveniles in custody who are there for what we can call survival crimes," explains Lorie Brisbin, a program specialist with the Department of Justice's Office of Juvenile Justice and Delinquency Prevention (OJJDP).
"In many cases, these are kids who have been kicked out of their homes by their families simply because of their particular orientation, be that lesbian, gay or what have you."
Made homeless by their parents as adolescents or as teenagers, and forced to face a tough world on their own with no basic tools for living—such as work experience or identification cards—some LGBT youth turn to petty crimes in order to survive. Survival crimes range from stealing food from grocery stores to prostitution and burglary.
In fact, merely being a homeless minor after 10 p.m. amounts to a violation of curfew laws, not to mention truancy if they cannot stay in school after becoming homeless.
Of course, some homeless youth turn to more serious crimes. Regardless of how they end up in custody, LGBT juveniles find themselves in a system that is only now beginning to recognize that there is a difference in needs compared to their heterosexual counterparts that corrections officials must know in order to keep them safe and well.
"Corrections is a very closed system," Brisbin said. "There is a lot of education that needs to go on in helping staff feel comfortable with certain issues."
Two specific issues that could be considered the meat and potatoes of the over-arching problem of how to safely and healthfully manage LGBT juvenile inmates are isolation and gender-appropriate placement.
Getting those two issues right, according to experts, builds a foundation where both juveniles in custody and corrections staff are safer than they would be otherwise.
"For instance, if you have a gay male who is not willing to hide who he is—and most are more than willing to hide—the way it used to work, staff were traditionally going to isolate you for your own protection," explained Laura Garnette, deputy chief probation officer at Santa Clara County, Calif. Juvenile Detention Division.
"But the courts have said that's unconstitutional. And actually I say to them, corrections staff, that's your job. It's not the juvenile's job to keep himself safe; that's what you're getting paid to do. You're making them do your job by putting them in isolation."
According to OJJDP's Brisbin, Garnette's employer is a model of safety, efficacy and ethical management of LGBT and intersex juveniles in custody.
"Santa Clara County is phenomenal," Brisbin told the Washington Blade. "It starts with their perspective, looking at their policies and making their environment safer and more welcoming."
"More welcoming" might sound like an odd phrase to use when talking about incarceration. But it is important to remember, according to Brisbin, as well as Deputy Chief Probation Officer Garnette and other corrections professionals the Blade spoke to in researching this story; juvenile detention is mandated to rehabilitate rather than simply punish, as is often the case in adult corrections systems.
"Santa Clara probation has worked hard to redefine juvenile corrections," said Brisbin, speaking by phone from her office at the Department of Justice in Washington, D.C. "Now, when a youthful offender who is lesbian, gay, bisexual, transgender or intersex comes in, they are processed much differently, providing the best possible outcome for the general population and the staff."
But it is not necessarily easy to bring change to the corrections establishment.
"You want to watch something entertaining, just tell a group of unenlightened corrections workers that they need to put a male-to-female transgender offender into housing with girls," Santa Clara County's Garnette said. "You'd think you had just told them the most hilarious or outlandish thing anyone ever said."
Nowadays all youthful offenders in Santa Clara County are processed into and counseled within custody in a manner that is both neutral in terms of sexual orientation and gender identity.
"For instance, I might ask a male inmate if he has a girlfriend or if he has a boyfriend," explains Garnette. "He might respond, 'why would you ask me if I have a boyfriend; what do you think I am a fucking faggot?'"
"And then, of course, I respond, 'well, why wouldn't I ask? You could have either. How would I know which? There are plenty of gay young men who don't fit stereotypes.'"
According to Garnette, that response safely opens the door for an honest answer if the youth is gay, while also planting a seed of tolerance if he is straight.
Santa Clara County neither isolates LGBT juvenile inmates individually, nor places them together in separate groups. Instead, officials and detention staff work with vigilance by observing and counseling all inmates to prevent physical altercations and eliminate bullying in real time—on the floors of housing units in its detention centers, 24/7.
"Isolation is not the solution," Garnette said. "It's our job to keep these kids safe by using our words, our eyes and our ears. Yes, it's hard work, but simply isolating them is lazy and injurious. If you can't do the job of keeping gay kids safe in the general population, then I'm sorry; get a different job."
According to OJJDP's Brisbin, a new vigor arrived in the juvenile corrections profession when, in 2012, the Justice Department issued national standards for ensuring that detention facilities conform to the 2003, "Prison Rape Elimination Act" (PREA) for the first time.
Among a litany of guidelines announced by Attorney General Eric Holder was a mandate to "incorporate unique vulnerabilities of lesbian, gay, bisexual, transgender, intersex and gender nonconforming inmates into training and screening protocols."
Brisbin organizes workshops for corrections officials and juvenile detention facilities workers around the nation. Her training sessions are designed to introduce technical tools to help realize the promise of PREA, which is an end to rape and sexual abuse behind bars.
"For example PREA calls for changes in language that has been used in facilities in the past," Brisbin said. "We talk about respectful communications—how do you do it and still get the kind of behavior you need for conformity in a locked-down situation."
According to her, the words once used recklessly by officials at juvenile lockdowns can actually incite abuse.
"But words can also help prevent violence," she said. "If you have a verbally disrespectful environment, that can be very, very unsafe. Don't use terms that are inherently offensive. For instance, it used to be respectful to use the term hermaphrodite; that's no longer seen as acceptable to use."
Transgender and intersex youth in custody face particularly tough circumstances finding their places in detention settings. However well intentioned, detention-facility staff with varying levels of education can find the task of helping transgender, questioning and intersex youth safely fit in at "juvie" quite daunting.
Consider the latter of those three categories of youth: The Intersex Society of North America says the complexity of intersexuality makes it a subjective issue—albeit with real biological (i.e., chromosomal and genitalia-related) aspects.
"[Intersexuality] is a socially constructed category that reflects real biological variation," reads the introductory statement on the group's homepage. "To better explain this, we can liken the sex spectrum to the color spectrum. There's no question that in nature there are different wavelengths that translate into colors most of us see as red, blue, orange, yellow. But the decision to distinguish, say, between orange and red-orange is made only when we need it—like when we're asking for a particular paint color…"
When even experts and advocates admit that making gender distinctions among intersex persons can be similar to knowing the difference between burnt-orange and maroon-rust, how is a juvenile hall counselor working the graveyard shift in a Midwest suburb supposed to know how to refer to an intersex juvenile inmate?
The answer, according both Brisbin and Garnette, is surprisingly simple—let the individual inmate decide. They say the same rule applies to transgender youth in custody.
"The very worst thing you can do is call a transgender girl 'he' or 'him,'" she said. "Not only can that lead to violence from other inmates, which puts the staff in danger as well as the kids in the facility, but it's emotionally violent. It does real harm."
Garnette, who is a lesbian, entered the corrections field at the end of the 1980s.
"It was about as different then compared to today as you can imagine," she said. "This is an exciting time to be working in this field. In the past 10 years we have seen a change to evidence-based policies and procedures that wasn't there before."
According to Garnette, there was a time in her early career when she had bosses whose approaches to juvenile corrections were strictly tough for sake of toughness, or more permissive simply for the sake of permissiveness.
"Either way, it wasn't about using research for evidence-based outcomes," she said. "Now it's exactly the opposite; that's just what we do."
Ten years ago it might have been impossible for Mark Seymour, a former inmate who served time in prison for a drug offense, to work with leading practitioners and researchers in the juvenile corrections field.
"When I got out of prison in 2010, I knew I wanted to do something to make it better for LGBT youth in custody because I know first-hand how bad things like being put in isolation—just because you happen to be gay—can be," Seymour told the Blade. "It took everything I had within me to not lose my mind in isolation."
Seymour is the first fellow at the National Center for Youth in Custody. He is currently helping implement a pilot program to disseminate the fast-growing body of evidence-based knowledge about how to better meet the stated missions of juvenile corrections facilities: rehabilitating youthful offenders.
"The exciting thing is that a big part of this new push to bring scholarship, research and practical knowledge about what works is a focus on LGBTI kids," explains Seymour. "The youth of our community, for the first time, are part of the conversation."
CDC echoes call for MSM to limit sex partners in monkeypox guidance
Controversial guidance also issued by WHO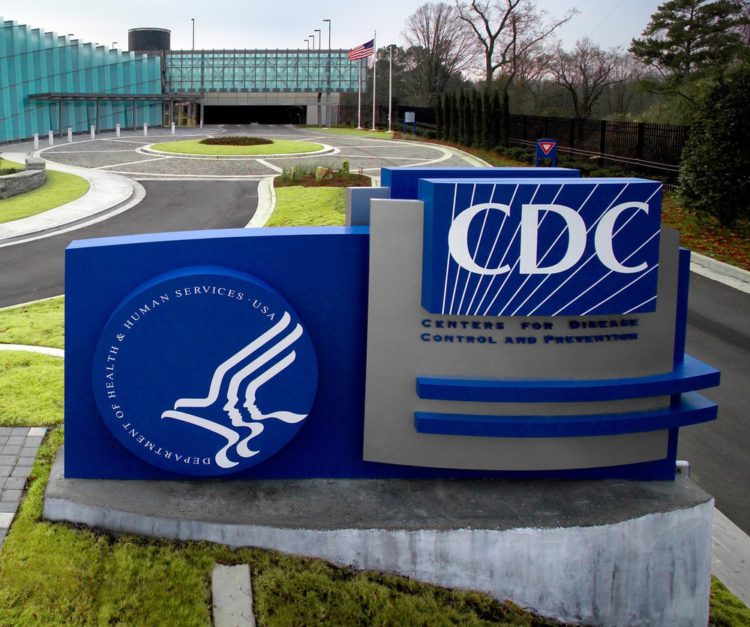 The Centers for Disease Control & Prevention is now echoing the controversial call for men who have sex with men to limit their sexual partners amid the monkeypox outbreak.
The agency made the call as part of new comprehensive monkeypox guidance issued on Friday, which lists "limit your number of sex partners to reduce your likelihood of exposure" as among several ways to reduce risk, with vaccination at the top of the list.
"Vaccination is an important tool in preventing the spread of monkeypox," the guidance says. "But given the current limited supply of vaccine, consider temporarily changing some behaviors that may increase your risk of being exposed. These temporary changes will help slow the spread of monkeypox until vaccine supply is adequate."
The call to limit partners was previously made by the World Health Organization and has been controversial as observers say it may stigmatize sex among gay and bisexual men, who are disproportionately affected by monkeypox.
Demetre Daskalakis, deputy director of the White House task force on monkeypox, outlined the new guidance on Friday in a conference call with reporters.
Asked by the Washington Blade whether the Biden administration agrees with WHO about the need for men who have sex with men to limit their sexual partners, Daskalakis alluded to the multi-faceted aspects of the CDC guidance.
"It mentions that folks should consider reducing multiple partners and anonymous new partners as one strategy to prevent exposure to monkeypox," Daskalakis said. "So I think really, there's a broad range, and I think one of the things that's really important about the CDC guidance is it's designed to really meet people where they are and see what we can do to have individuals to create their own prevention plans, understanding that there's not one answer for preventing monkeypox, that it requires a lot of domains to really achieve the goal of preventing new infections."
Vaccinations for monkeypox are a key component of the CDC guidance, even though the limited availability has not kept up with the growing demand for the shots as the outbreak continues. Daskalakis conceded on the call there is "supply and demand mismatch" for vaccines, but maintained the Department of Health & Human Services announcement declaring monkeypox a public health crisis would be a tool to address the shortage.
A key concern among reporters on the call was the Biden administration not emphasizing the disease is almost exclusively at this point affecting gay and bisexual men, as well as concerns about stigma and misinformation about monkeypox.
Daskalakis, drawing on his experience as a medical expert during the HIV/AIDS crisis, emphasized stigma should play no part in messaging.
"I know from my own experience in public health and personally that stigma is actually what drives so much of infection and really creates false starts and false information that really gets people to go down paths that end up really vilifying people's lives and behavior," Daskalakis said. "And so, coming from the experience, both professionally and personally, it is my mission, to not allow stigma to be a part of this or any response that I work on."
University of Alabama allows students to use "chosen names" on student ID
"Having something that accurately reflects who you are as a person and how you want to make sure that the world sees and respects you is obviously monumentally important, right?"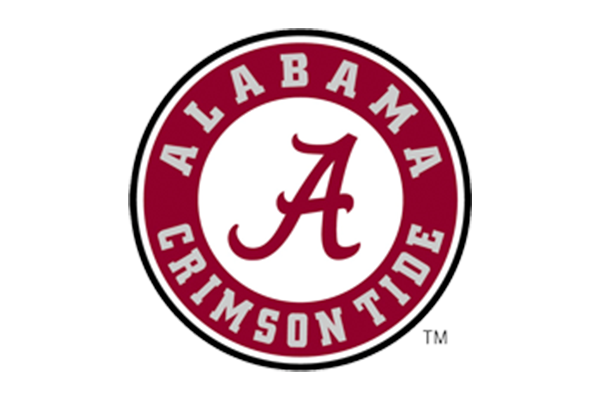 Students, faculty and campus members at University of Alabama are now able to put their preferred names on mobile Action Cards, which are the official campus ID cards, for free.
The university's assistant director of communications Shane Dorrill wrote in email that this option, available on physical cards for several years, will be available online as well after a software update.
ACT Card communications specialist Courtney Petrizzi said the ACT Card office recognized the importance of having the feature, which was previously available on physical cards, on mobile ACT Cards. 
"This change is an update that we created to reflect our campus community's needs," Petrizzi said.
The Action Card office announced this change on May 19. They updated the policy in partnership with UA Safe Zone, a resource center for LGBTQIA+ individuals and their allies on campus. 
Eli Strong, one co-founder of UA Safe Zone said during an interview with AL, "Having something that accurately reflects who you are as a person and how you want to make sure that the world sees and respects you is obviously monumentally important, right?" 
Strong is a transgender man who graduated from University of Alabama. He believed that this change is important because it's a safety issue. It's a way for the university to acknowledge people and a way for people to feel affirmed by the documentation they carry around each day.
"It's an exploratory time where you should be focused on learning and not be focused on the fear of being misgendered or harassed because of who you are," Will Thomas, one of the co-founders of the University of Alabama LGBTQ+ Alumni Association, claimed that affirming documentation can help students have a positive experience.
This policy change comes after a series of anti-gay lesigilations passed in Alabama, including the Don't Say Gay amendment and transgender bathroom restrictions.
Campus members can use Action Cards for various daily needs, such as meal plans and dining dollars, building access, sporting and entertainment events and health center access.
U.S. declares monkeypox a public health emergency
Number of cases of disease among MSM climbs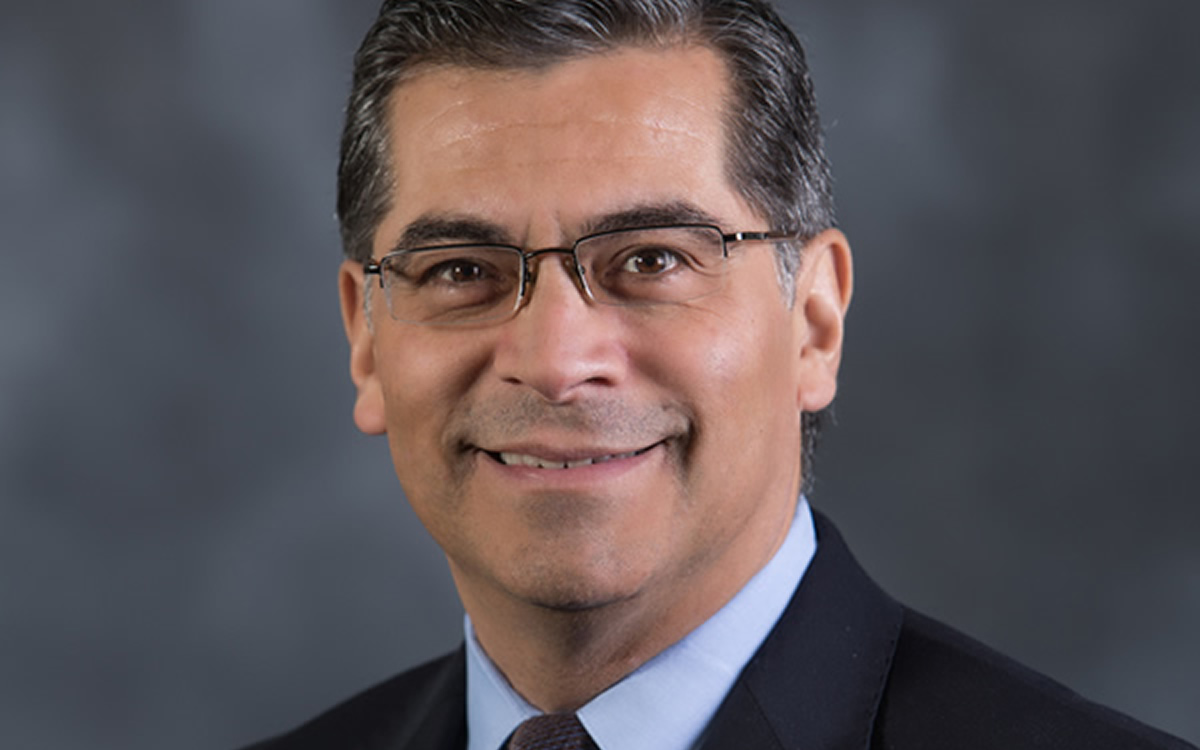 The United States has designated monkeypox a public health emergency as the number of cases of the disease, which has primarily affected men who have sex with men, continues to climb.
The news was first reported by the New York Times. Secretary of Health & Human Services Xavier Becerra announced he'd declare monkeypox a public health emergency in a conference call on Thursday with reporters.
"I will be declaring a public health emergency on monkeypox," Becerra said. "We're prepared to take our response to the next level in addressing this virus, and we urge every American to take monkeypox seriously and to take responsibility to help us tackle this virus."
Robert Fenton, the recently appointed White House National Monkeypox Response Coordinator, said amid criticism the Biden administration has been too slow in responding to monkeypox the new declaration would open up opportunities in confronting the outbreak.
"The public health emergency will allow us to explore additional strategies to get vaccines and treatments more quickly out in the affected communities, and it will allow us to get more data from jurisdictions so we can effectively track the suffering," Fenton said.
During the call, Becerra said an estimated 6,600 cases of monkeypox have been reported throughout the country, and more than 600,000 vaccines have been delivered to localities. The United States, Becerra said, now has the capacity to administer 60,000 tests for monkeypox each week.
The Biden administration has faced criticism for not moving quickly enough to collect and distribute and for not more explicitly naming gay and bisexual men as being primarily affected by the disease. The New York Times reported this week the Department of Health & Human Services failed to act early on bulk stocks of vaccine.
"The government is now distributing about 1.1 million doses, less than a third of the 3.5 million that health officials now estimate are needed to fight the outbreak," the Times reported. "It does not expect the next delivery, of half a million doses, until October. Most of the other 5.5 million doses the United States has ordered are not scheduled to be delivered until next year, according to the federal health agency."
Sen. Richard Burr (R-N.C.), top Republican on the Senate Health, Education, Labor & Pensions Committee, has been among the critics of the Biden administration's approach to the outbreak.
Although the Biden administration has issued a rudimentary plan on monkeypox, Burr said in a statement the Department of Health & Human Services hasn't laid out an effective plan to Congress.
"I have asked HHS repeatedly for their strategic plan to combat monkeypox and have yet to receive an answer," Burr said. "On July 13, I sent a letter to Secretary Becerra asking detailed questions about the outbreak and the Biden administration's response. In the three weeks since that letter was sent, monkeypox cases have increased by more than 470 percent to 6,617 reported cases today. Still, the administration continues to stonewall Congress."
White House Press Secretary Karine Jean-Pierre defended the Biden administration's early approach to the monkeypox Thursday under questioning from CNN during the regular briefing with reporters.
"Within two days of the first confirmed case of monkeypox in the U.S., we began deploying vaccine to states and jurisdictions and prepositioning tens of thousands of additional doses in the Strategic National Stockpile," Jean-Pierre said. "The initial science led us to believe…based on recent past monkeypox outbreaks, that those doses would be sufficient to meet the needs of the country as what we knew at that time."
Jean-Pierre added, however, infections diseases are dynamics and inherently predictable and the Biden administration "quickly moved" to order tens of thousands of new doses when officials saw that happening with monkeypox.
Asked by CNN whether President Biden think his administration acted urgently in its approach to monkeypox, Jean-Pierre replied, "What we're saying to you is that I laid out how dynamic and how rapidly changing this virus has been."
"So yes, the President has confidence in HHS, and let's not forget, we just brought on the monkeypox coordinators, the response team, which is also going to make a difference," Jean-Pierre added.
Jennifer Kates, director of global health & HIV policy for the Kaiser Family Foundation, was among those praising the announcement from the Biden administration.
"Monkeypox is quickly spreading throughout the United States, with significant health implications for those it impacts most – so far, primarily gay and bisexual men and other men who have sex with men – and limited supplies of treatments and vaccines," Kates said. "This latest move by the federal government is an important one for providing new flexibilities and allowing federal, state, and local health officials to take additional actions to address the outbreak. "