Nevada AG re-evaluating defense of marriage ban
Masto says previous arguments against gay nuptials 'are likely no longer tenable'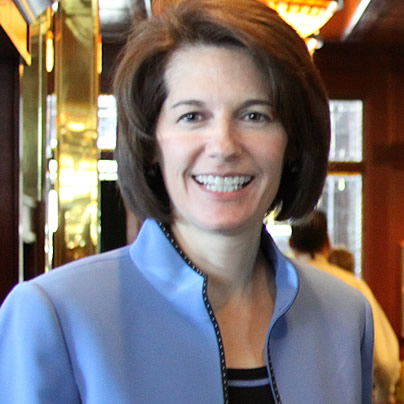 The attorney general of Nevada has announced she's re-evaluating her defense of the state's marriage ban in court, saying her previous arguments are "likely no longer tenable."
Nevada Attorney General Catherine Cortez Masto, a Democrat who filed a 55-page legal brief on Tuesday defending her state's ban on same-sex marriage, said in a statement late Friday she's reconsidering her position following a significant ruling in favor of gay rights.
"A potentially significant case was decided by the Ninth Circuit on Tuesday of this week, the same day that a brief was filed on behalf of the State in Nevada's same-sex marriage case," Masto said. "The Ninth Circuit's new decision, entitled SmithKline Beechum Corp. v. Abbott Laboratories, appears to impact the equal protection and due process arguments made on behalf of the State. After careful review of the SmithKline decision these arguments are likely no longer tenable in the Ninth Circuit."
Masto took criticism not only for defending her state's ban on same-sex marriage when other Democrats, most recently Virginia Attorney General Mark Herring, have declined to defend similar laws, but also for invoking incest and bigamy in her argument against marriage equality before the U.S. Ninth Circuit Court of Appeals.
But the brief was filed on the same day the Ninth Circuit handed down a landmark decision in case of SmithKline Beechum Corp. v. Abbott Laboratories. The three-judge panel on the Ninth Circuit ruled a court cannot exclude jurors from a case based on their sexual orientation, applying heightened scrutiny, a greater assumption a law is unconstitutional, to the decision.
As legal experts have pointed out, the application of heightened scrutiny in that case holds legal precedent in the Ninth Circuit on laws related to sexual orientation and makes it more likely courts within the jurisdiction will rule marriage bans are unconstitutional.
Although Masto argued in her brief Nevada's constitutional ban on same-sex marriage shouldn't be subjected to heightened scrutiny, her statement on Friday reveals she reconsidering that view.
"This office will conduct further review over the weekend in order to evaluate the State's argument in light of SmithKline," Masto said. "We will be discussing this with the governor's office next week."
Derek Washington, lead organizer for the LGBT group GetEQUAL Nevada, said he's "still gobsmacked" by the invocation of bigamy and incest in Masto's earlier brief and urged her to make a decision in favor of marriage equality.
"I have said from the beginning let's stop pussyfooting around while states all around us are getting marriage equality (and our money)," Washington said. "Let's go to the courts every which way. I want to go World War 3 on this. We are the wedding capital of the entire world. Economically Nevada needs marriage equality right now, not in a few years."
Montreal Pride organizers cancel parade
A lack of security personnel prompted last-minute decision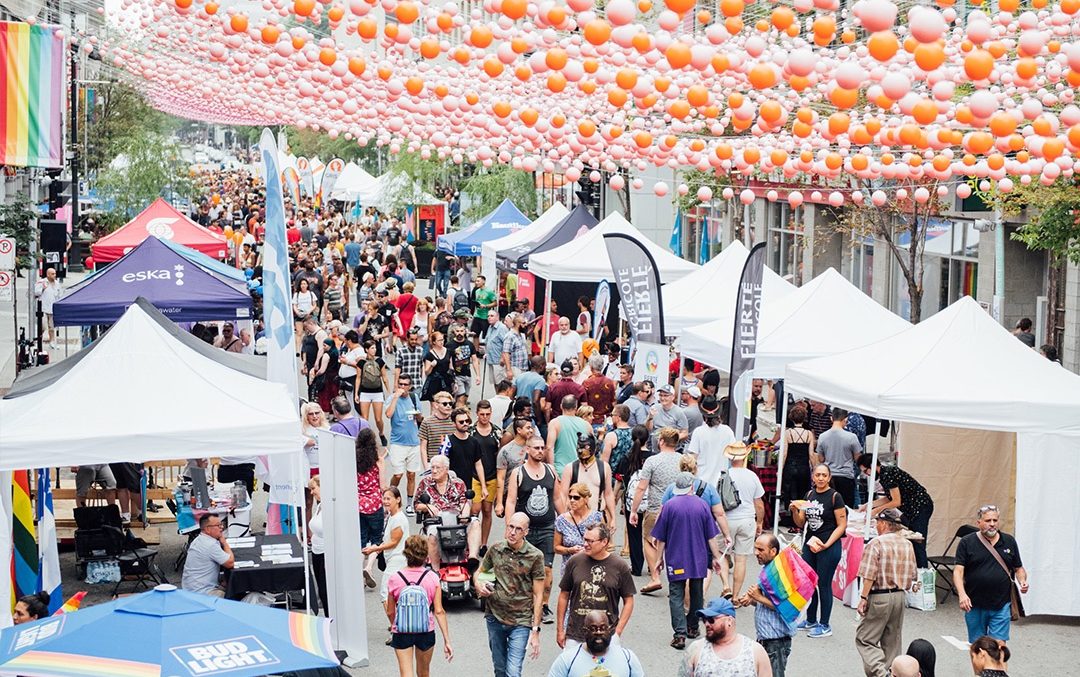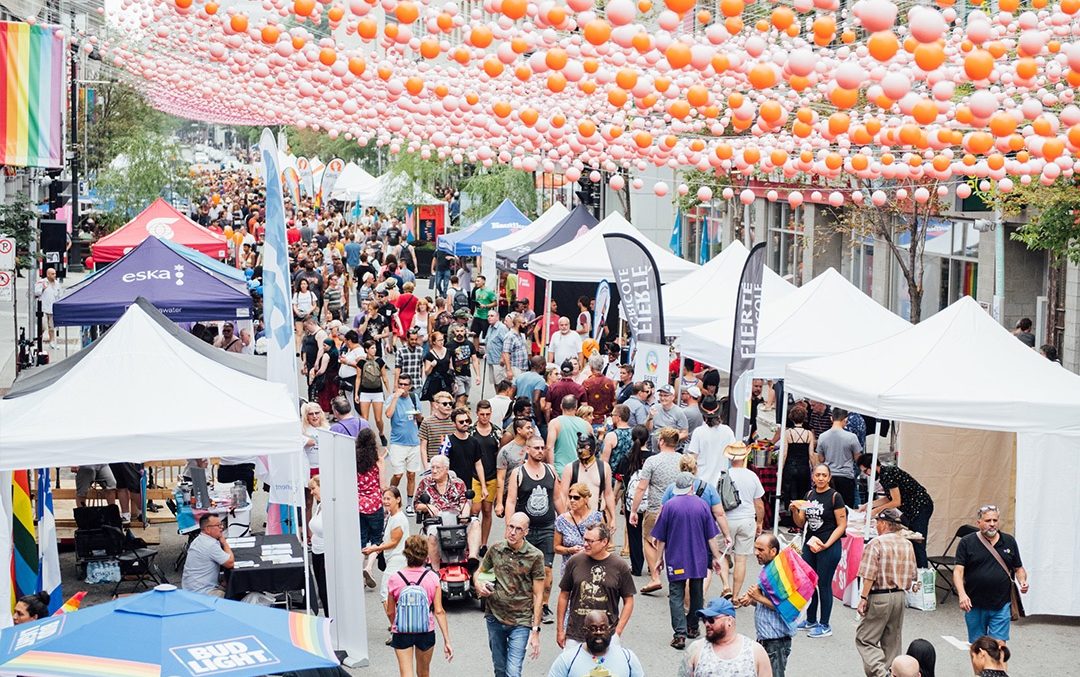 Citing a lack of adequate security personnel, the organizers of the Fierté Montréal Pride Parade abruptly cancelled Sunday's parade. The event organizers told the Canadian Broadcasting Corporation the decision was made in collaboration with Montréal police.
CBC reported that other Pride events taking place at the Esplanade du Parc olympique from 2 p.m. local time, including the closing show with Pabllo Vittar, will go on as as planned. Tens of thousands of people were expected to attend the parade.
𝐅𝐢𝐞𝐫𝐭é 𝐌𝐨𝐧𝐭𝐫é𝐚𝐥 𝐏𝐫𝐢𝐝𝐞 𝐏𝐚𝐫𝐚𝐝𝐞 𝐢𝐬 𝐂𝐚𝐧𝐜𝐞𝐥𝐥𝐞𝐝: A lack of sufficient personnel to ensure security along the route has forced the organizers to cancel the event in agreement with the SPVM. Come join us at the Esplanade of the Olympic Park as of 2 p.m.

— Fierté MTL Pride (@FierteMTLPride) August 7, 2022
Congreso Nacional de Chile deroga la última ley homofóbica vigente del país
Movilh celebró el voto histórico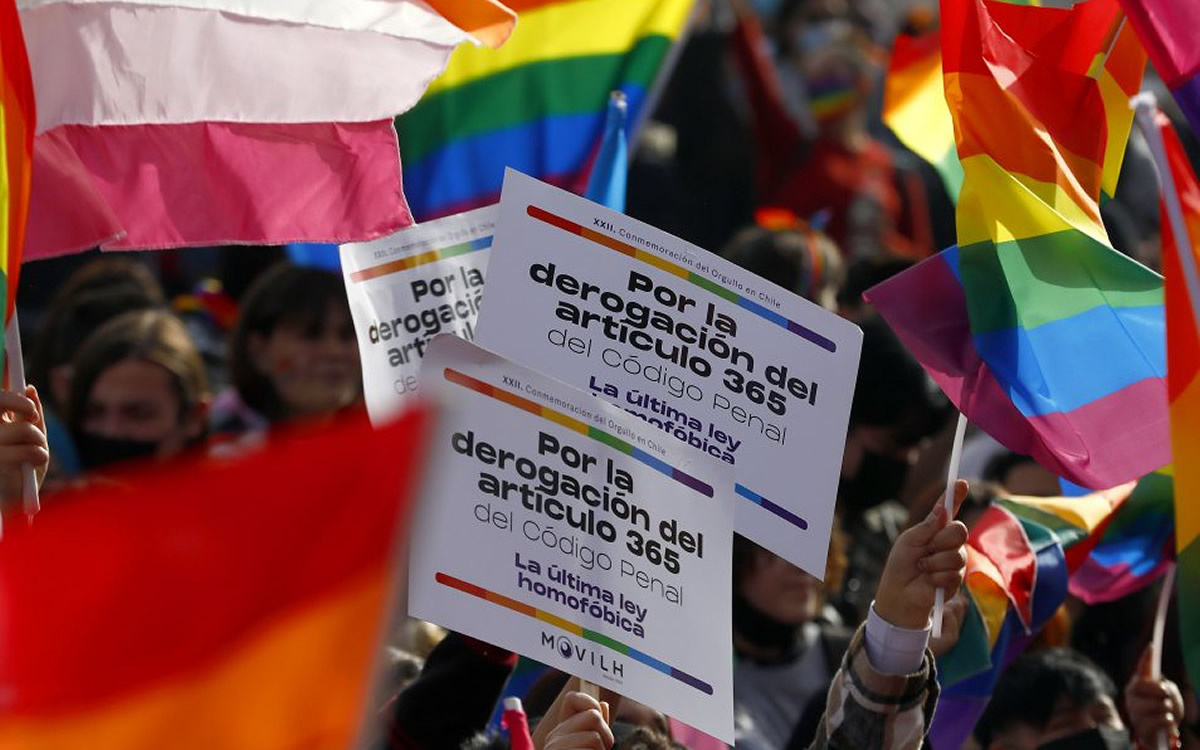 Nota del editor: El Washington Blade ha publicado una versión de esta nota en inglés.
Durante la jornada del 2 de agosto, el Senado de Chile aprobó derogar el artículo 365 del Código Penal que diferenciaba la edad de consentimiento sexual entre parejas homosexuales y heterosexuales, igualandola sin discriminación.
Dicho artículo era la última ley homofóbica vigente en ese país, que en los últimos años ha aumentado en legislaciones y políticas públicas a favor de la población LGBTQ. En marzo de este año entró en vigencia el matrimonio igualitario con adopción incluida.
Si bien el proyecto de ley iniciará un tercer trámite en la Cámara de Diputados, la derogación del artículo 365 ya es un hecho, según el Movimiento de Integración y Liberación Homosexual (Movilh), la principal organización LGBTQ en Chile, ya que este avance había sido previamente aprobado en la Cámara de Diputados.
El hecho calificado como "histórico" por el Movilh, que viene trabajando por su derogación desde 1999 porque "se trata de la eliminación de nuestro ordenamiento jurídico de la última ley explícitamente homofóbica vigente en Chile", señaló la organización que asistió al Congreso Nacional para gestionar los respaldos a la iniciativa.

La organización por los derechos LGBTQ chilenos que gestionó los votos de senadores, sostuvo que con el proyecto "aprobado hoy en el Senado se terminará con el estigma que pesa sobre los jóvenes homosexuales, cuya orientación y prácticas sexuales son consideradas un delito pese a no existir abusos o atropellos de por medio contra terceras personas y pese a la ausencia de cualquier otro delito ya sancionado por nuestra legislación".
El historico dirigente del Movilh, Rolando Jiménez, precisó que "al eliminarse esta anacrónica norma, la lucha por la igualdad LGBTIQA+ cierra un ciclo, donde ya nadie nunca más será sancionado por amar o desear alguien de su mismo sexo".
"Lo cual a su vez se enmarca en otros derechos ya conquistados y que mediante leyes o políticas públicas prohíben o previenen la discriminación por orientación sexual o identidad de género. Hoy dimos un paso contundente y decisivo hacia la plena igualdad legal, un derecho ya garantizado en la Constitución, pero que históricamente ha sido tan esquivo para las personas LGBTIQA+", subrayó Jiménez, quién trabajó por más de 20 años para lograr la eliminación de la norma.
En 2016, y en el marco de un Acuerdo de Solución Amistosa que el Estado y el Movilh firmaron ante la Comisión Interamericana de DDHH, Chile se comprometió a derogar el artículo 365 del Código Penal.
Uganda government forces advocacy group to shutdown
Sexual Minorities Uganda says NGO Bureau 'halted' operations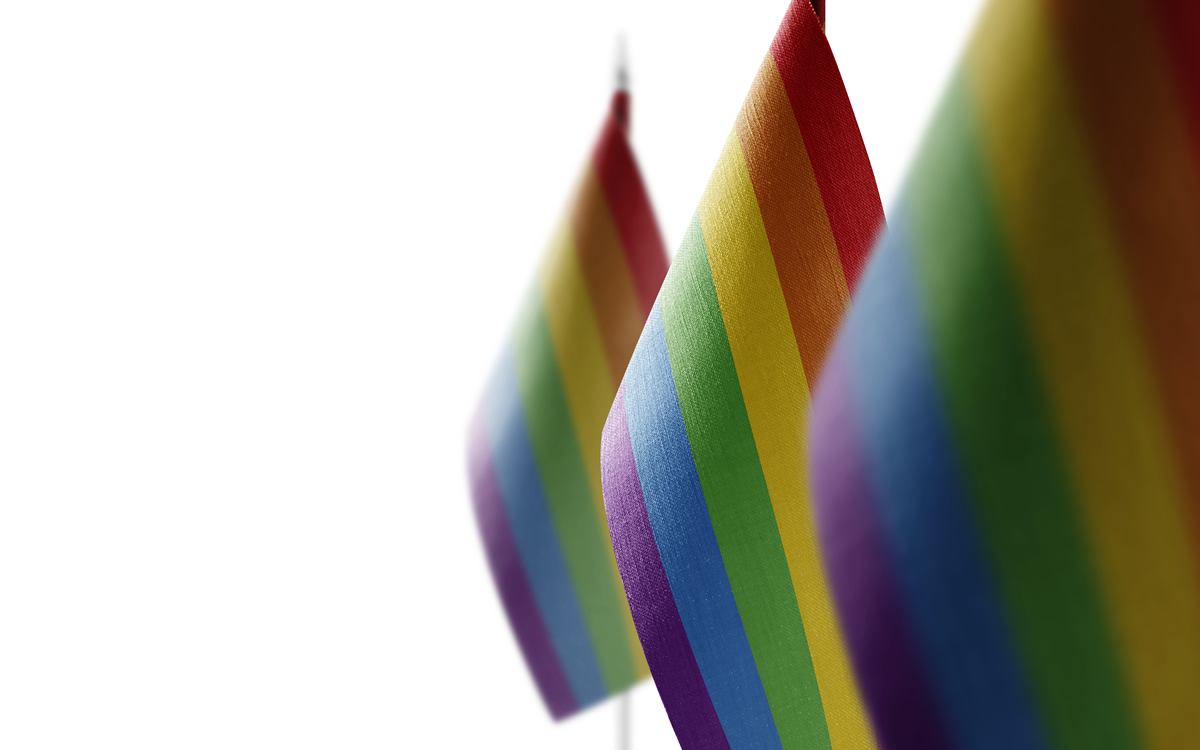 An LGBTQ and intersex rights group in Uganda says the country's government forced it to shutdown on Wednesday.
Sexual Minorities Uganda in a press release said Uganda's National Bureau for Non-Governmental Organizations, which oversees NGOs in the country, on Wednesday "halted" its operations "for non-registration with the NGO Bureau."
The press release notes current Sexual Minorities Uganda Executive Director Frank Mugisha is among those who submitted an application with the Uganda Registration Services Bureau in 2012 "for the reservation of the name of the proposed company," which was Sexual Minorities Uganda.
David Kato, who was Sexual Minorities Uganda's advocacy officer, was murdered in his home outside of Kampala, the Ugandan capital, on Jan. 26, 2011. A Ugandan tabloid a few months earlier published Kato's name and picture as part of an article that called for the execution of LGBTQ and intersex people. 
The Uganda Registration Services Bureau on Feb. 16, 2016, rejected Sexual Minorities Uganda's application based on grounds that it was "undesirable and un-registrable" because it sought "to advocate for the rights and wellbeing of lesbians, gay, bisexual, transgender and queer persons, which persons are engaged in activities labeled criminal acts under Sec. 145 of the Penal Code Act." 
Uganda is among the dozens of countries in which consensual same-sex sexual relations remain criminalized.
President Yoweri Museveni in 2014 signed the Anti-Homosexuality Act, which imposed a life sentence upon anyone found guilty of repeated same-sex sexual acts. The law was known as the "Kill the Gays" bill because it previously contained a death penalty provision.
The U.S. subsequently cut aid to Uganda and imposed a travel ban against officials who carried out human rights abuses. Uganda's Constitutional Court later struck down the Anti-Homosexuality Act on a technicality.
The Uganda Registration Services Bureau's decision to reject Sexual Minorities Uganda's registration application was upheld. Ugandan lawmakers in 2019 passed the Sexual Offenses Bill 2019, which further criminalizes homosexuality in the country.
"The refusal to legalize SMUG's operations that seek to protect LGBTQ people who continue to face major discrimination in Uganda, actively encouraged by political and religious leaders was a clear indicator that the government of Uganda and its agencies are adamant and treat Ugandan gender and sexual minorities as second-class citizens," said Sexual Minorities Uganda in their press release. "These further compromises efforts to demand for better health services and escalates the already volatile environment for the LGBTQ community."
Mugisha described the decision as "a clear witch-hunt rooted in systematic homophobia that is fueled by anti-gay and anti-gender movements that have infiltrated public offices aiming to influence legislation to erase the LGBTQ community."
Robert F. Kennedy Human Rights, which honored Mugisha in 2011, on Friday said it is "outraged by the utterly discriminatory and arbitrary decision of the NGO Bureau in Uganda to shutdown SMUG operations."
"This endangers the lives and rights of LGBTQ+ (people) in Uganda and shows the extent homophobia has permeated Ugandan authorities," said Robert F. Kennedy Human Rights in a tweet.
⚠️ We are outraged by the utterly discriminatory and arbitrary decision of the NGO Bureau in #Uganda to shutdown @SMUG2004 operations.

This endangers the lives and rights of LGBTQ+ in Uganda and shows the extent #homophobia has permeated Ugandan authorities. https://t.co/TT2ruLUrUI

— Robert F. Kennedy Human Rights (@RFKHumanRights) August 5, 2022
The Council for Global Equality, OutRight Action International and Pan Africa ILGA are among the other organizations that sharply criticized the Ugandan government.
"Very disturbing news out of Uganda," tweeted Pan Africa ILGA. "SMUG, one of the most influential LGBTIQ+ focused networks based in Uganda, has been suspended."
Very disturbing news out of Uganda. @SMUG2004 one of the most influential LGBTIQ+ focused networks based in #Uganda has been suspended. #StillWeShallRise https://t.co/LeZJ04hIJZ

— Pan Africa ILGA (@PanAfricaILGA) August 5, 2022
Sexual Minorities Uganda, for its part, remained defiant.
"We shall be back," it tweeted.
We shall be back. #stillweshallrise pic.twitter.com/gpGMbeJyWv

— Sexual Minorities Uganda | SMUG (@SMUG2004) August 5, 2022