SPECIAL REPORT In their own words: elders facing poverty, ageism
Older LGBT adults on unemployment, fears for future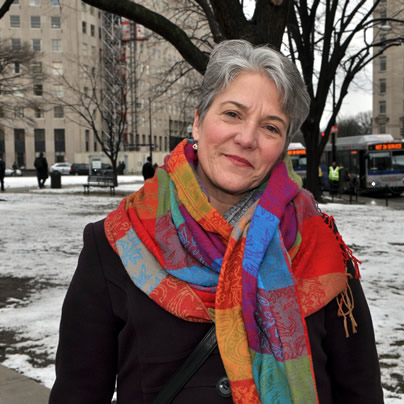 Editor's note: This is the second of a two-part look at how poverty affects elder members of the LGBT community and part of a yearlong Blade focus on poverty. To share your ideas or personal story, visit us on Facebook or email [email protected]. Click here to read previous installments.
Today — and every day for the next 16 years — 10,000 baby boomers, members of the generation born between 1946 and 1964, will turn 65, according to the Pew Research Center. About 1.5 million gay, lesbian and bisexual elders in the United States are gay. By 2030, that number is expected to increase to nearly 3 million, according to a report by Services and Advocacy for GLBT Elders (SAGE), the Movement Advancement Project and Center for American Progress.
One in six Americans over 65 lives in poverty, according to the Congressional Research Service.
"For LGBT older adults, a lifetime of employment discrimination, among other factors, contribute to disproportionately high poverty rates," the SAGE website states.
LGBT elders living in or near poverty aren't just statistics. The Blade interviewed several LGBT elders, aged 50 and older, from St. Louis to Chicago to New York City to Washington, D.C. Here are their stories:
A little peanut butter, maybe some pizza or Ramen noodles is a typical meal for Robyn Sullivan, a 57-year-old transgender woman living in New York City, who struggles to pull together $25 a week for food. In the past, she's lived in homeless shelters. Now, she lives in a cockroach infested third floor walk-up with four gender non-conforming struggling artists.
"This is the hardest place in the country to live if you don't make tons of money," said Sullivan, who suffers from clinical depression and arthritis. "They wanted me to work one day a week for eight hours at a construction site with my limitations to qualify for $190 of food stamps. Working there would be too dangerous."
Her plight is common among transgender people, Sullivan said. "Dealing with transphobia is nothing I can win at."
In the 1990s, Sullivan was a skilled software project manager. "I used to make six figures," she said. "When I was living as a white male professional, I was getting privilege far beyond what any human being deserves. Then I needed to transition and there was the downturn in Silicon Valley."
After a couple of years, her savings were gone.
"As you go along into poverty, there are things that make people avoid you," said Sullivan, who now works part-time as a receptionist for SAGE. "I wasn't hired for a job around the corner from here. They said I wasn't trustworthy because I lived in a homeless shelter," she said.
Sullivan encounters not only transphobia but ageism. "When you're past 50, no company with a retirement plan will hire you," Sullivan said.
Even with all that she endures, Sullivan says she doesn't harbor regrets. "When I came out as a trans woman, I felt like I was the woman I was," she said. "I chose to stop living a lie.  Knowing what I know now, I doubt I would have done anything differently."
It's not always been as good for him as it is now, 70-year-old Roger Beyers of Chicago told the Blade. But "nobody ever said, life's going to be a bed of roses," he said.
Beyers, who retired at 66 after working for 40 years for Jewel, a Chicago area grocer, is HIV positive.
"My income is less than $12,000 per year," he said. "My housing is subsidized by Chicago House. Before I was admitted to Chicago House, I was on the verge of homelessness. I'm on Medicare and Medicaid."
Medicaid pays for his HIV medication, Beyers said. "If I had to pay for it, it would cost $18,000. I couldn't afford it," he said. "If it were to collapse, I'd be in a fragile position."
Though he struggles with issues of economic insecurity, he feels that he's overcoming some of them, Beyers said. He recently started a part-time internship with the Center on Halsted in Chicago.
"My financial situation has dramatically changed," Beyers said. "There's a world of difference between living on Social Security and having money left over at the end of the month."
For one day a week at the Center, he assists with an HIV counseling hotline. "I love it," Beyers said. "I can say to an HIV-positive person: 'I've been there, done that and survived it all.'"
He finds strength and joy from his boyfriend Eduardo. "A shout-out for my boyfriend! I may end up marrying this man," he said.
Mary Paradise, 62, a Capital Pride board member and Washington, D.C. resident, has been looking for work for more than a year. She worked as a nurse for 42 years. Paradise, while working as a health marketing consultant, was laid off due to downsizing. Throughout her job search, she's often encountered ageism, Paradise said.
"They never say 'you're too old.' They say, 'we want someone who graduated more recently' or 'you're over qualified,'" she said. "I say to them, 'you must want someone who's younger.'"
It gets discouraging, Paradise said. She's used up her savings and in three months her unemployment benefits will run out, unless Congress extends the benefits. "It gets scary," Paradise said, "it's a humbling experience. I've worked all my life. For Congress to think I'm lazy is insulting."
But Paradise is optimistic. She volunteers at her church. "My faith is such that I believe I will be taken care of if I just keep moving forward," she said. "I have friends who are wonderfully supportive. I have some job leads. Something will come my way that's a perfect fit."
Like many baby boomers, Barbara Woodruff, 64, of St. Louis thought that she had plenty of money put away for retirement. But like far too many people, especially lesbians, she found herself with no savings when she reached retirement age, Woodruff said. She gets by on her monthly $633 Social Security check. Fortunately, Woodruff says, she has Medicare and Medicaid.
"Thank God, that paid for my medication when my thyroid went haywire," she said. "I'm fortunate. I pay $202 in rent for a nice one-bedroom apartment. It's HUD-subsidized through the Cardinal Ritter Senior Services housing program."
Woodruff's partner of 20 years died in a boating accident in 1988. "When she passed, I lost the house. It was in her name. We didn't think about those things then," she said.
Over the years, Woodruff has done everything from working in a nursing recruitment office to running, with a business partner, an event designing business to clerking at a convenience store. "You do what you have to do to put food on the table," she said.
For several years, Woodruff stopped working to take care of her now deceased mother.  "Her Social Security was very little. But I'd do it again," she said.
Because of her low income, Woodruff doesn't go out to eat much. "The LGBT community is very supportive here. There's a great lesbian hangout. I like to see my friends there. I can't afford to go there now," she said. "I eat less meat and a lot more fresh fruit and veggies for my health — meat's expensive."
Without the social safety net of health insurance and her housing subsidy, she doesn't know if she'd be alive, Woodruff said.
"I wouldn't do myself in," she said. "My friends would make sure I'd have a place to live. I'd be grateful to have a room in their house. But it wouldn't be my home."
NCAA adopts new policy amid fervor over transgender athletes
Sport-by-sport approach requires certain levels of testosterone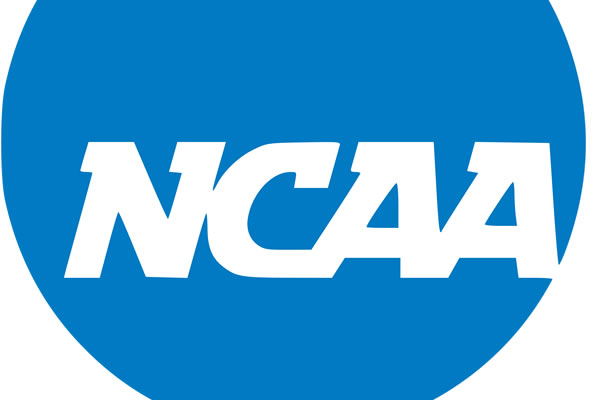 The National Collegiate Athletic Association has announced it has adopted new procedures on competition of transgender athletes, creating a "sport-by-sport" approach that also requires documentation of testosterone levels across the board amid a fervor of recently transitioned swimmers breaking records in women's athletics.
The NCAA said in a statement its board of governors voted on Wednesday in support of the "sport-by-sport" approach, which the organization says "preserves opportunity for transgender student-athletes while balancing fairness, inclusion and safety for all who compete."
Although the policy defers to the national governing bodies for individual sports, it also requires transgender athletes to document sport-specific testosterone levels beginning four weeks before their sport's championship selections. The new policy, which consistent with rules for the U.S. Olympics, is effective 2022, although implementation is set to begin with the 2023-24 academic year, the organization says.
John DeGioia, chair of the NCAA board and Georgetown president, said in a statement the organization is "steadfast in our support of transgender student-athletes and the fostering of fairness across college sports."
"It is important that NCAA member schools, conferences and college athletes compete in an inclusive, fair, safe and respectful environment and can move forward with a clear understanding of the new policy," DeGioia said.
More specifically, starting with the 2022-23 academic year, transgender athletes will need to document sport-specific testosterone levels beginning four weeks before their sport's championship selections, the organizational. These athletes, according to the NCAA, are also required to document testosterone levels four weeks before championship selections.
In terms of jurisdiction, the national governing bodies for individual sports are charged determines policies, which would be under ongoing review and recommendation by the NCAA, the organizational says. If there is no policy for a sport, that sport's international federation policy or previously established International Olympics Committee policy criteria would be followed.
The NCAA adopts the policy amid controversy over University of Pennsylvania swimmer Lia Thomas smashing records in women's swimming. Thomas, which once competed as a man, smashed two national records and in the 1,650-yard freestyle placed 38 seconds ahead of closest competition. The new NCAA policy appears effectively to sideline Thomas, who has recently transitioned and unable to show consistent levels of testosterone.
Prior to the NCAA announcement, a coalition of 16 LGBTQ groups, including the Human Rights Campaign and Athlete Ally, this week sent to a letter to the collegiate organization, urging the organizations strengthen non-discrimination protections as opposed to weakening them. The new policy, however, appears to head in other direction, which the LGBTQ groups rejected in the letter.
"While decentralizing the NCAA and giving power to conferences and schools has its benefits, we are concerned that leaving the enforcement of non-discrimination protections to schools will create a patchwork of protections rather than a comprehensive policy that would protect all athletes, no matter where they play," the letter says. "This would be similar to the patchwork of non-discrimination policies in states, where marginalized groups in some states or cities are protected while others are left behind by localities that opt not to enact inclusive policies."
JoDee Winterhof, vice president of policy and political affairs for the Human Rights Campaign, said in a statement after the NCAA announcement the new policy was effectively passing the buck.
"If the NCAA is committed to ensuring an environment of competition that is safe, healthy, and free from discrimination, they cannot dodge the question of how to ensure transgender athletes can participate safely," Winterhof said. "That is precisely why we and a number of organizations across a wide spectrum of advocates are urging them to readopt and strengthen non-discrimination language in their constitution to ensure the Association is committed to enforcing the level playing field and inclusive policies they say their values require. Any policy language is only as effective as it is enforceable, and with states passing anti-transgender sports bans, any inclusive policy is under immediate threat. We are still reviewing the NCAA's new policy on transgender inclusion and how it will impact each and every transgender athlete."
Transgender rights group's Los Angeles office receives bomb threat
[email protected] Coalition evacuated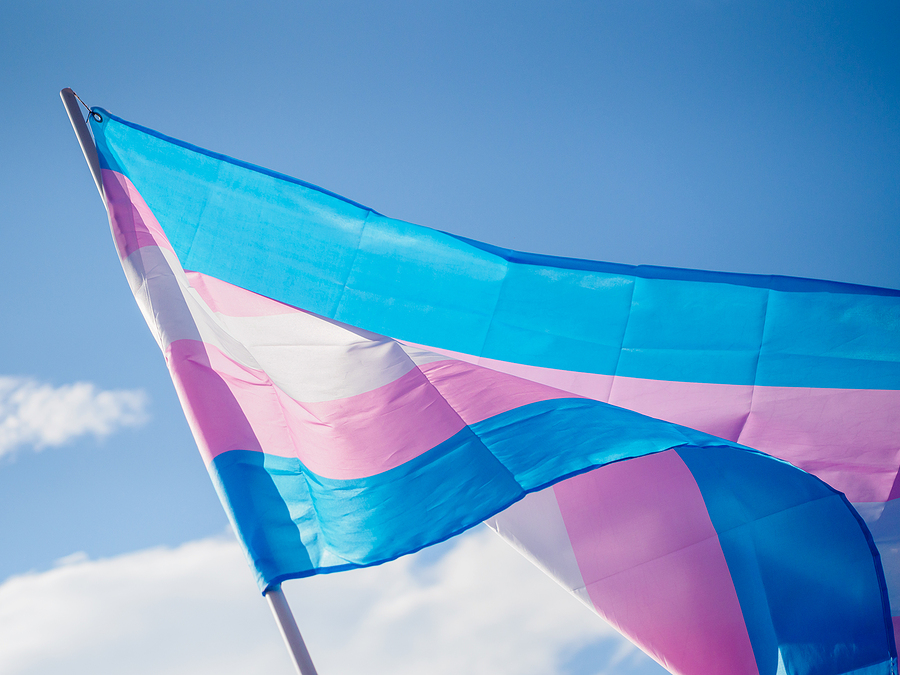 A bomb threat was phoned in Wednesday afternoon to the Wilshire Boulevard Koreatown offices of the [email protected] Coalition, Bamby Salcedo, the president and CEO of the non-profit organization told the Los Angeles Blade.
According to Salcedo, an unidentified male caller told the staff person who answered at approximately 3 p.m., while delivering the threat said; "You're all going to die." The staff immediately evacuated everyone from their offices and then contacted the Los Angeles Police Department for assistance.
Officers, specialists and detectives from the Rampart Division of the LAPD responded and swept the building. A spokesperson for the LAPD confirmed that the incident is under active investigation but would make no further comment.
On a Facebook post immediately after the incident the non-profit wrote; "To ensure the safety of our clients and staff members, we ask that you please NOT come to our office."
In a follow-up post, Salcedo notified the organization and its clientele that the LAPD had given the all-clear and that their offices would resume normal operations Thursday at 9:00 a.m. PT.
"Thank you for your messages and concern for our staff and community," Salcedo said.
"No amount of threats can stop us from our commitment to the TGI community," she added.
The [email protected] Coalition was founded in 2009 by a group of transgender and gender non-conforming and intersex (TGI) immigrant women in Los Angeles as a grassroots response to address the specific needs of TGI Latino immigrants who live in the U.S.
Since then, the agency has become a nationally recognized organization with representation in 10 different states across the U.S. and provides direct services to TGI individuals in Los Angeles.
In 2015, the [email protected] Coalition identified the urgent need to provide direct services to empower TGI people in response to structural, institutional, and interpersonal violence, and the Center for Violence Prevention and Transgender Wellness was born.
Since then, the organization has secured funding from the state and local government sources as well as several private foundations and organizations to provide direct services to all TGI individuals in Los Angeles County.
The [email protected] Coalition's primary focus is to change the landscape of access to services for TGI people and provide access to comprehensive resource and services that will improve the quality of life of TGI people.
Jim Obergefell announces bid for seat in Ohio state legislature
Marriage plaintiff moves on to new endeavor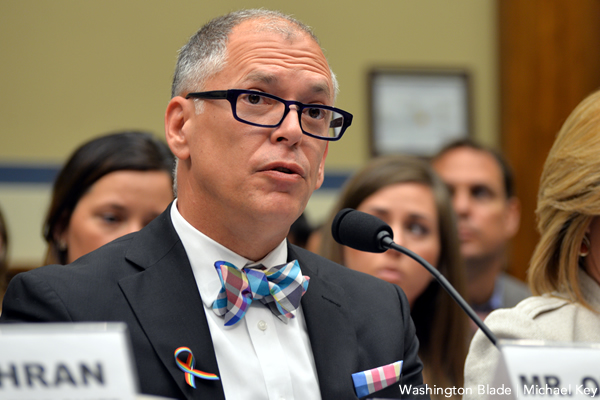 Jim Obergefell, the lead plaintiff in the litigation that ensured same-sex couples have the right to marry nationwide, announced on Tuesday he'd pursue a new endeavor and run for a seat in the state legislature in his home state of Ohio.
"You deserve a representative who does the right thing, no matter what. You deserve a representative who fights to make things better for everyone," Obergefell said. "I've been part of a national civil rights case that made life better for millions of Americans. Simply put, I fight for what's right and just."
Obergefell, who claims residency in Sandusky, Ohio, is seeking a seat to represent 89th Ohio District, which comprises Erie and Ottawa Counties. A key portion of his announcement was devoted to vowing to protect the Great Lakes adjacent to Ohio.
"We need to invest in our Great Lake, protect our Great Lake, and make the nation envious that Ohio has smartly invested in one of the greatest freshwater assets in the world," Obergefell said.
Obergefell was the named plaintiff in the consolidated litigation of plaintiffs seeking marriage rights that led the U.S. Supreme Court to rule in 2015 for same-sex marriage nationwide. Obergefell was widower to John Arthur, who died of amyotrophic lateral sclerosis, and was seeking the right to be recognized as his spouse on his death certificate. The ruling in the consolidated cases ensured same-sex couples would enjoy the full benefits and responsibilities of marriage.
"We should all be able to participate fully in society and the economy, living in strong communities with great public schools, access to quality healthcare, and with well-paying jobs that allow us to stay in the community we love, with the family we care about," Obergefell said in a statement on his candidacy.