What D.C. landlords, tenants should know about TOPA
Renters have right to purchase properties when owners decide to sell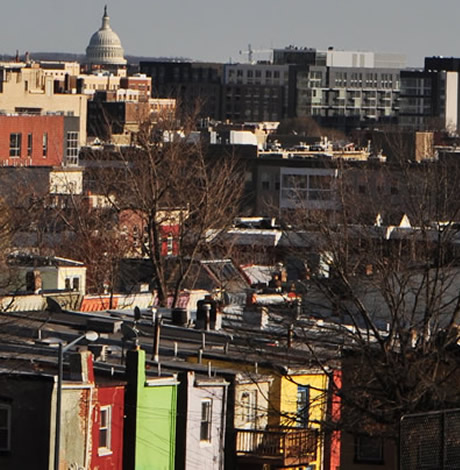 By DAVID A. RAHNIS
Pursuant to the District of Columbia's Rental Housing Conversion and Sale Act of 1980, as amended (D.C. Law 3-86, Section 42-3401.01 et seq. 2001, commonly known as "TOPA"), D.C. residential tenants are provided with certain special rights.
Before the owner of a tenant-occupied housing accommodation can sell the accommodation, the owner must first provide the tenant or tenants with the opportunity to purchase that residence.  In essence, owners of residential property in D.C. who rent the property to tenants own their real estate subject to tenant TOPA rights. TOPA applies to multi-unit apartment buildings and to "single family accommodations", which includes single-family homes and condominium or cooperative apartment units.  TOPA does not apply to hotels, motels or other structures used for transient occupancy.
Under TOPA, prior to the sale of a housing accommodation, the owner must send, by first class mail, a written offer of sale to each tenant and the Mayor of the District of Columbia.  The bona fide offer of sale must contain the asking price, a statement that the tenant has the right to purchase the accommodation, the material terms of the sale as well as certain specific representations.  An owner of an accommodation may not request a waiver of the right to receive an offer of sale.  The D.C. Department of Housing and Community Development publishes TOPA tenant notice and offer of sale forms on its website.  The forms vary depending upon whether the property owner already has a third party contract in place and how many units are included within the housing accommodation.  In most cases, notices to tenants occur after an owner has already reached an agreement with a third party purchaser and the sale terms have been established.  The timeframes during which the parties are required to take action vary depending upon the type of housing accommodation involved.
In the case of a single-family home, condo or coop unit, upon receipt of the written offer of sale, the tenant has 30 days to provide a written statement of interest to purchase the property to both the owner and the mayor.  If the tenant fails to timely provide a written statement of interest, the tenant's rights under the offer of sale will expire.
If the tenant does submit a written statement of interest to purchase, the tenant has a minimum of 60 days from the date of submission to negotiate a contract of sale with the property owner.  The negotiation period may be extended if the owner fails to furnish the tenant with specific required information. TOPA also provides the tenant with not less than 60 days from the date of contracting to secure financing. Under certain circumstances, the owner may be obligated to provide the tenant with an extension of time to obtain financing.  Furthermore, the tenant has a separate 15-day absolute right of first refusal to match any third-party contract to purchase the accommodation, which right cannot be waived. This means, for example, that the 60-day negotiation period described above may be extended by 15 days if the owner enters into a contract with a third party during the negotiation period.
If the owner has not sold or contracted for the sale of the accommodation within 180 days from the date of a valid offer of sale, the owner must once again comply with the requirements of TOPA, including the issuance of a new offer of sale to each tenant and the mayor. Also, it should be noted that if an owner contracts to sell the accommodation to a third party at a purchase price more than 10 percent less than the price offered to the tenant (or for other terms which constitute not bargaining in good faith), the owner is required to provide a new offer of sale to the tenant and the mayor.
TOPA contains additional tenant protections.  For example, tenants are not required to demonstrate their financial ability to actually purchase the accommodation prior to entering into a contract.  In addition, TOPA allows tenants to assign their rights to purchase to a third party (e.g., a developer).
However, there are several exceptions to the applicability of TOPA. An inter-vivos transfer between spouses, parent and child, siblings, grandparent and grandchild or domestic partners is not considered to be a "sale" subject to TOPA. Also, a transfer of legal title into a revocable trust, without actual consideration for the transfer, and where the transferor is the current beneficiary of the trust is not considered to be a "sale" under TOPA.
The TOPA statute is specific with respect to the parties that need to be notified and the timing of each notice. Moreover, TOPA states that third-party purchasers are presumed to act with full knowledge of these extensive tenant protections. Residential property owners, buyers and tenants all need to be aware of TOPA's requirements in order to assure that all parties' expectations are met when leased residential property is sold in D.C.
This is part of a series of monthly articles by Jackson & Campbell on legal issues of interest to the LBGT community. Jackson & Campbell is a full-service law firm based in Washington with offices in Maryland and Virginia. If you have any questions regarding this article, contact David A. Rahnis at 202-457-1673 or [email protected]. If you have any questions regarding our firm, please contact Don Uttrich, who chairs our Diversity Committee, at 202-457-4266 or [email protected]. The contents of this article are intended for general informational purposes only and should not be considered legal advice.
Preserving D.C.'s historic neighborhoods
Some districts are well known and others may come as a surprise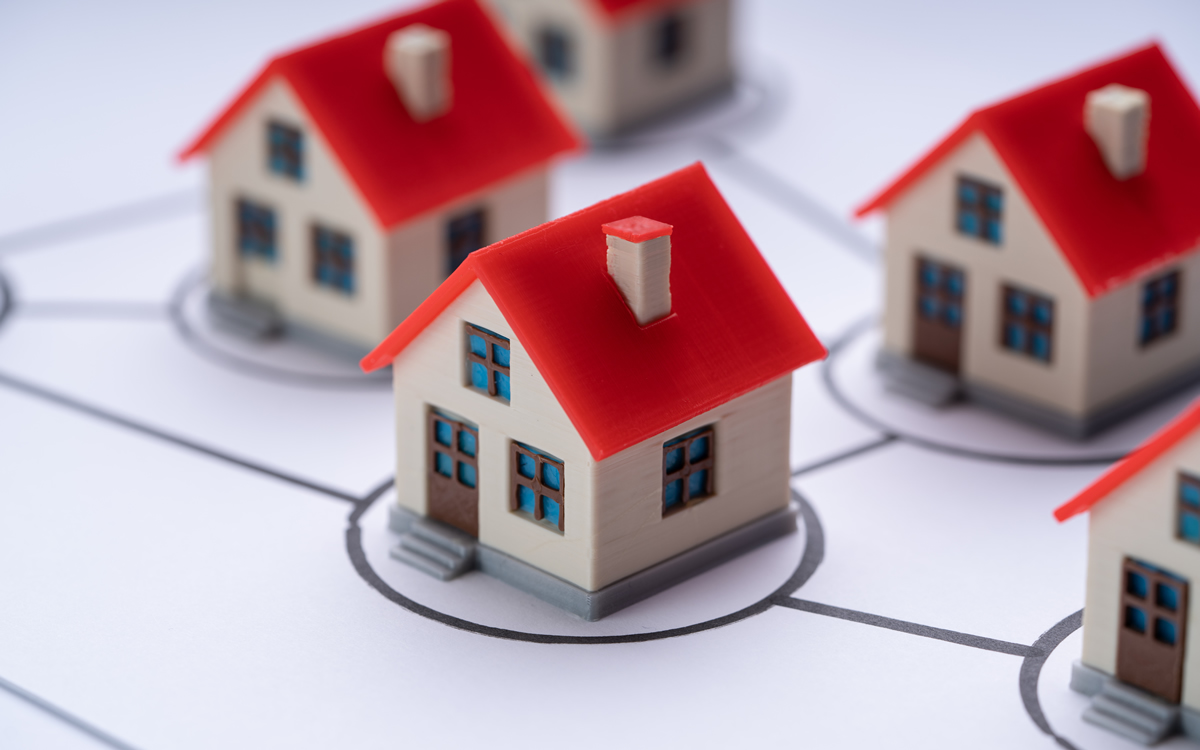 Homeowners Associations (HOAs) often get a bad rap.
Perhaps you can't park in a particular area, your door must be a certain color, your mailbox has a specific height requirement, or your potential deck must be approved by an Architectural Committee that doesn't include an architect.
Association rules may also dictate whether your neighbor can have his car up on blocks in the front yard, limit the hours of your cocaine orgies, or specify who will be allowed to picket your home within a gated community.
Sometimes, HOAs can delay settlement on the transfer of property, since the association generally must sign off on any changes made to the exterior that fall within their purview.
If there have been unauthorized changes to the property, then the seller may be forced to take corrective measures before settlement can proceed. Examples I have seen include lack of architectural committee approval, work done without permits, deteriorating fences, and roofs that are due for replacement.
Whether you find them intrusive or think they help to protect your property values, today's HOAs are far better than the restrictive covenants found in many parts of early 20th century America. Those covenants were designed to prohibit racial or religious minorities from purchasing a home in a particular neighborhood.
In April 1948, the Supreme Court ruled that such covenants violated the Civil Rights Act of 1866, but that didn't end the practice abruptly. These covenants were finally outlawed by the federal Fair Housing Act of 1968 and, while in some areas of the country you may still see them on a deed, they are unenforceable.
HOAs are not prevalent in D.C. and only within the last few decades have we seen them spring up in a few developments within our neighborhoods. Instead, you may find your property encumbered by historic preservation standards.
The National Historic Preservation Act, codified in 1966, outlines laws and regulations that are applicable nationwide. The Historic Landmark and Historic District Protection Act of 1978 contains laws and regulations specific to the District of Columbia. As you can imagine, there is a common goal with a significant amount of overlap between them.
In D.C., the State Historic Preservation Office (SHPO) conducts preservation planning, identifies historic properties, reviews government projects for compliance, and promotes tax credits and incentives for ensuring the preservation of our buildings, monuments, and districts.
Those of us who live in the DMV know that D.C. has a plethora of historic monuments and buildings. It is the Historic Preservation Review Board (HPRB) that determines which landmarks and districts will be included in the DC Inventory of Historic Sites, which is available to the public here. 
Some of our historic districts are well known and others may come as a surprise. For example, when discussing historic districts, most people think first of Georgetown, Capitol Hill, Dupont Circle, or Anacostia, but did you know that Emerald Street and Kingman Park in Northeast D.C. have been designated historic?
In fact, more than 30 local neighborhoods are now deemed historic, including some that I had never heard of, such as Colony Hill, added on March 21, 2021 (north of Reservoir Road NW and west of Glover Archbold Park), Strivers' Section (bordered primarily by Florida and New Hampshire Avenues NW), and Washington Heights (north of Florida Avenue, east of Columbia Road and west to 18th Street NW). Several proposed historic residential districts also have applications pending, including Park View and Barney Circle.
Sometimes the boundaries of historic districts aren't clear. For example, when I lived near Union Station years ago, the south side of the street was considered historic and the properties on the north side were not. You can find out whether a particular property is located in a historic district by searching the address at propertyquest.dc.gov. 
If you already live in a historic area, you need to be aware of what you can and cannot do with the front elevation and roofline of your home. The preference is for repairing a historic element rather than replacing it, and the design of an element as well as the material used must be compatible with the original structure. Guidelines for specific items can be found here. 
If your area is not designated as historic and you would like it to be, you or your organization can file an application with the HPRB. Review the criteria necessary for approval here. 
Be prepared to do a lot of community outreach and attend hearings to support your position, for as much as we want to preserve the beauty of our surroundings, there are likely to be as many people opposed to the idea as there are in favor.
Valerie M. Blake is a licensed Associate Broker in D.C., Maryland, and Virginia with RLAH Real Estate/@properties. Call or text her at 202-246-8602, email her via DCHomeQuest.com, or follow her on Facebook at TheRealst8ofAffairs.
Consider buying a beach house with a group of friends 
A lawyer can ensure everyone's rights are protected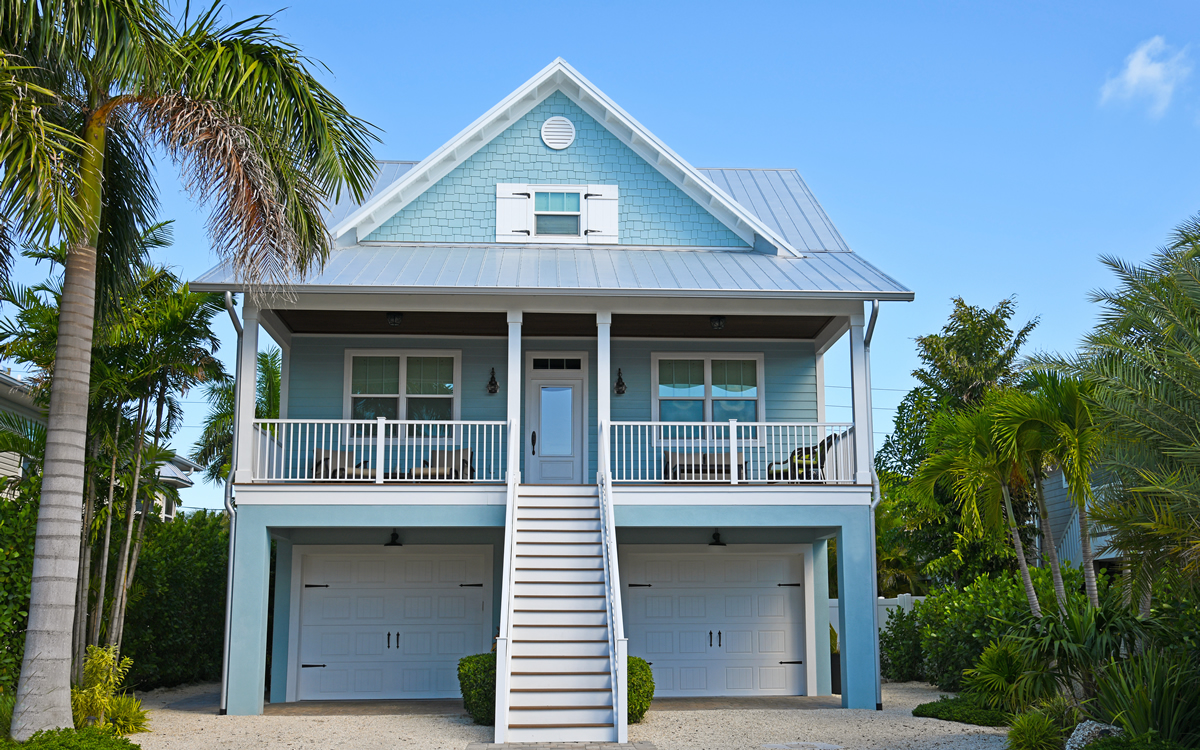 A trend that we are seeing across the boards (get it…like boardwalk) as we head into summer, aside from the swimsuits getting smaller and smaller, is friends buying homes together. Buying a property with another individual is not only an option for those in a relationship, marriage, domestic partnership, business etc. but also friendships.
With the pandemic and the increase of people wanting to move out of their small spaces in the city and leave for the more bucolic settings, the trend has been to ask your roomie, kiki partner or other friend to go halfsies on your primary residence. Why pay rent when you can have an investment and build equity in your home, right? Well why not take that approach for a second home at the beach? You will likely have the beach house to entertain and have friends over for weekends or weeks during the summer so let's get them on the hook for more than just a few bottles of vodka or boxed wine. Let's get their names on that mortgage.
With the rising market prices your borrowing power is stronger as a collective. Think of your group that you head to the beach with. How many of those folks would love to have a space at the beach? Likely all of them. If you can only afford $200k but three of your best friends can also only afford $200k then collectively you can afford $800k. Using simple terms and numbers here, but I trust you are tracking.
Now that you have found those select few that you implicitly, or mostly implicitly trust and are financially stable let's now consider the actual items that matter in practice such as (1) how you will split up days, weeks etc., (2) how and who handles/coordinates repairs to the property, (3) what happens if you no longer enjoy this person or someone wants out of the house and they're on the mortgage? This is where a lawyer comes into place and can advise on creating an operating agreement similar to what a business or corporation would have in place to ensure that all parties in the home are protected and each has their own rights as well as common rights for the home.
I know what you're thinking, this sounds a little dicey, but I know if you're reading this, that you have likely been in dicier situations, and for those who really want a beach house to enjoy but might not have the capital to do so, this is a great option. Instead of renting a beach house for the season and paying high season beaucoup bucks, why not get a few friends together to buy a beach house together?
Justin Noble is a Realtor with Sotheby's international Realty licensed in D.C., Maryland, and Delaware for your DMV and Delaware Beach needs. Specializing in first-time homebuyers, development and new construction as well as estate sales, Justin is a well-versed agent, highly regarded, and provides white glove service at every price point. Reach him at 202-503-4243, [email protected] or BurnsandNoble.com.
How do Federal Reserve decisions impact mortgage rates?
Don't panic, recent increases not as dire as some fear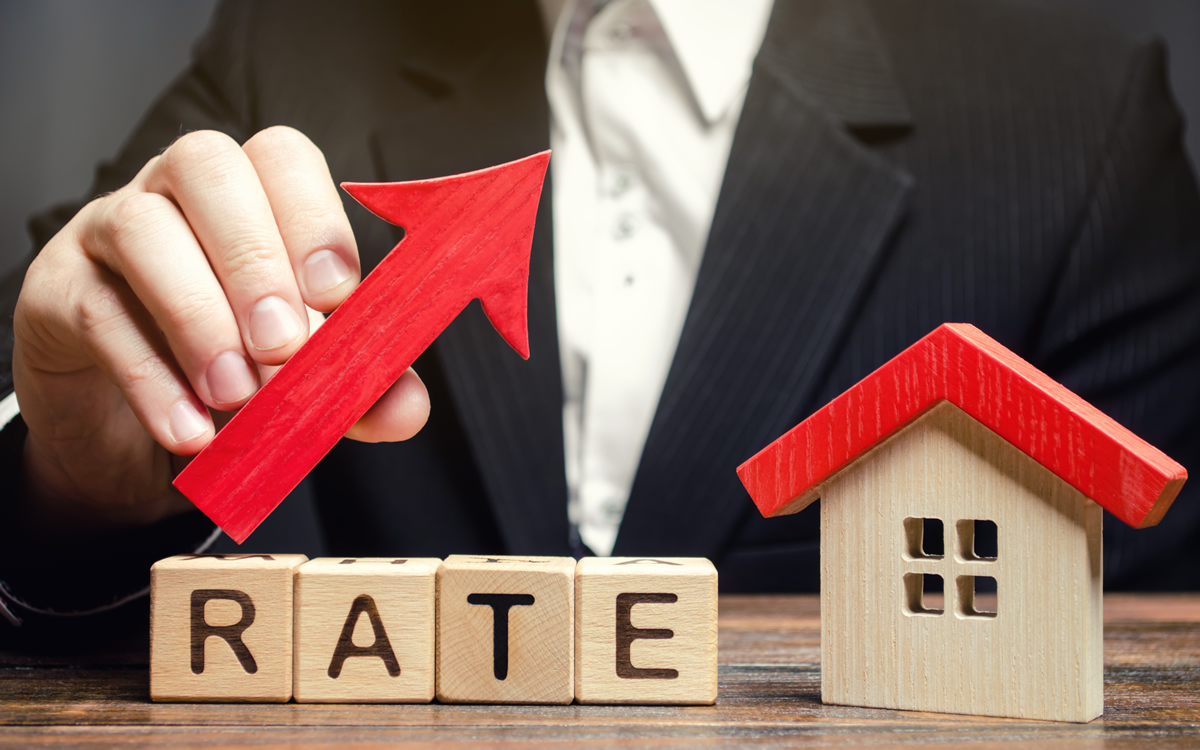 Recently, the real estate market has been incredibly active. In many neighborhoods, it seems that a for sale sign is scarcely placed in the front yard before multiple offers, even some above asking price, roll in. In many cases, this was made possible by relatively low mortgage rates, which enticed buyers to get into the market and make those offers. Recently, however, there have been concerns about the state of the economy and increased inflation – furthered by the recent news that the Federal Reserve has raised interest rates.
This increase has understandably left many potential homebuyers wondering – what does this mean for mortgage rates, and my ability to obtain the loan I need to purchase a home? It has also left sellers asking – will the increased rates mean fewer buyers? Will it be harder to sell? These are important questions to ask. While no one has a crystal ball, many remain hopeful that the real estate market will continue to thrive. Let's take a closer look at why together.
The Federal Reserve – Why it Matters
The Federal Reserve is the central bank of the United States, and among its many functions, it essentially guides the national economy. Part of that mission is keeping inflation under control. Recently, in an attempt to slow ever-increasing inflation, the Federal Reserve raised short-term interest rates by half a percentage point. Short-term interest rates are essentially the interest rates that banks charge one another for short-term loans.
It's been some time since the Federal Reserve has made a move of that nature – slightly more than 20 years in fact, with the last such increase occurring in 2000. The Fed also indicated that more adjustments may be planned before the end of the year. Certainly, this raises the question – what does this mean for mortgage rates?
Federal Interest Rates Vs. Mortgage Rates
It's important to understand that the Federal Reserve does not actually set mortgage rates – there is in fact no such thing as a "federal mortgage rate." Ultimately, the decisions of the Federal Reserve don't directly impact mortgage rates in the same manner as with other products, like savings accounts or CDs, for example. Mortgage rates generally respond both to the actions of the Federal Reserve, as well as to the general movement of both the United States and global economies, so there are many factors to consider.
Nevertheless, those in the mortgage industry do closely monitor the actions of the Federal Reserve, and certainly, how much buyers pay for a home loan is influenced by those decisions. As a very rough rule of thumb, for every one point increase by the Fed, your buying power goes down by $100,000.
When the Federal Reserve makes it more expensive for banks to borrow by setting a higher federal funds rate, the banks typically pass on those higher costs to their customers. This ultimately means that interest rates on consumer borrowing, which includes mortgage rates, tend to go up.
Keeping it in Perspective
While any increase in mortgage rates may not be welcome news for buyers, it's important to keep these increases in perspective. Historically, the current interest rate, which is around 5 to 6%, depending on whether you have a 15 or 30-year mortgage, is still very low and very favorable for buyers. At the end of the 1970s, for example, interest rates were hovering near 10%, only to ultimately reach an all-time high of about 16.5% in 1981 before eventually decreasing. Throughout the 1980s, however, mortgage interest rates remained near 10% – nearly twice what they are today.
Another potential silver lining is that increased rates may also mean increased inventory – which is certainly good news for buyers. While rates are still historically very low, the increase may nevertheless mean that there are more available homes to choose from, as the number of buyers in the market decreases overall. This could be a refreshing change of pace for those buyers who felt that they had minimal choices in a highly competitive market.
While this may not be the most welcome news for sellers, it's not necessarily bad news either. As rates are still relatively low, there will still likely be plenty of potential buyers out there. When the present market is compared to the course of the real estate market over the last several decades, now is still an excellent time to sell.
At GayRealEstate.com, we are passionate about helping LGBTQ home buyers and sellers through every aspect of the real estate process – and that includes more than just buying and selling. It also includes addressing the important issues in the real estate market that matter to you the most. We believe in the importance of connecting LGBTQ buyers and sellers with talented and dedicated agents who can help. We also believe in ensuring that our clients feel informed, prepared, and knowledgeable about all aspects of the real estate process. You deserve nothing less. Whatever your real estate needs, we're here to help.
Jeff Hammerberg is founding CEO of Hammerberg & Associates, Inc. Reach him at 303-378-5526 or [email protected].