October 7, 2016 at 7:42 pm EDT | by Martin Yeung
Combating ageism in a youth-obsessed community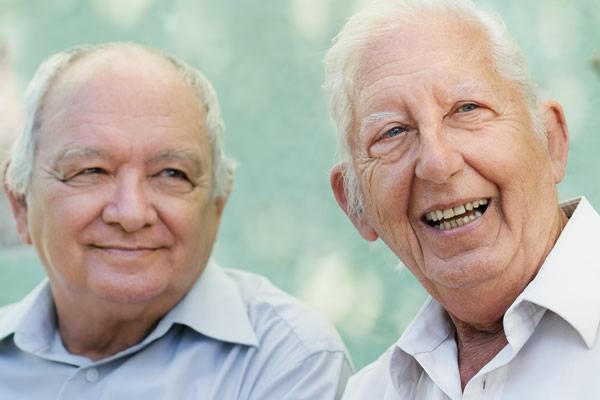 Gays place such a premium on looks and youth that it's inconceivable for most folks under 40 to imagine what a middle-aged gay should look like or act like, much less a gaysian of a certain age. The LGBT community tends to view aging as a monolith, yet the age spectrum includes sub-groups with unique identities. A 50-year-old is not going to act like a 65-year-old, nor is a 65-year-old going to act like an 80-year-old. There is no one blob of gray that defines "older gays."
I recently attended one of the first forums to address ageism, hosted by the Alice B Toklas LGBT Democratic Club in San Francisco. Despite the huge influx of young tech workers, 25 percent of San Francisco residents are over 60, and of that, 30 percent identify as LGBTQ. Within that segment, 60 percent live alone, many in isolation with special needs that often go unmet. Given those demographics, a panel on ageism seems timely, in San Francisco and elsewhere.
Many of us in our 20s and 30s want to evade and deflect the thought of hitting 40, let alone 50, significant milestones — or tombstones — depending on which side of 40 you're on. It was ingrained early on to think that age was to be feared. Men over 50 were  "ancient" and characterized by trigger words such as "creepy" or "cranky." It's a vicious cycle — ageism is raw prejudice leading to fear, a fear of isolation and rejection by younger generations that manifests itself in many ways. Panelist Dr. Marcy Adelman noted that when plans for LGBTQ intergenerational housing in San Francisco were announced, many younger San Franciscans voiced a concern that they "don't want to be around a lot of old people."
Another panelist, Sam Trevino, suggested that countering stereotypes associated with aging involves creating more channels for meaningful inter-generational interaction. Youth could see that having gay friends who are older helps them learn about the gay community's past struggles and truly understand "where we have come from, where we are now, and where we're going as a society." Mentoring can show the beauty of all souls, not just the pretty ones.
Panelists noted that no matter who we are or how we self-identify, we will all suffer the impact of ageism eventually. Panel organizer/moderator Michael Costa noted that ageism is the latest in a series of challenges that many in our community have fought, and panelist Daniel Redman emphasized that our "proven resiliency" as a group will serve us well in dealing with it.
Increased awareness of ageism is the first step; actions must follow. Cultural competency training that includes an ageism component, creating the means for LGBTs to age well in the community, and obtaining funding necessary to accomplish both, are examples of such actions.
As I move closer to that next milestone, I'll need to learn what that means. Perhaps the way to do that is to reach the point where I value the friendships and relationships I have without taking age into consideration. I just hope we can all get to that point together.
Martin Yeung is a former D.C. resident who now lives in San Francisco working in technology. His Grindr profile indicates he is 35.