June 8, 2017 at 5:46 pm EDT | by Kathi Wolfe
Commemorating our dead celebrates our lives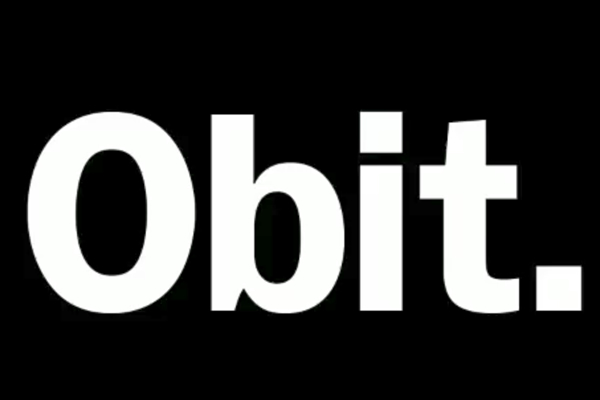 I don't want you to die.  But, I'm dying to read your obit when you do.
Since seeing "Obit," a new documentary about the New York Times obituaries department, I've been thinking about obits. How morbid, you might feel, to think about obituaries – especially during Pride season. But, as odd as it might seem, you'd be wrong.
In the hands of good writers, obits are the best reads. By telling our stories, though often in only 700-1,000 words, they help to make us, famous or not, a part of history. Until recently, obituaries often failed to truthfully tell the stories of many LGBTQ lives. When my life partner Anne died in 2001, her Washington Post obit referred to me as her companion.
"Obit," directed by Vanessa Gould, is an engaging look at the Times Obits desk. Through interviews with editors, writers and researchers, the film depicts what it's like to write the story of the life of someone who's died (from Philip Seymour Hoffman to Betty James who named the Slinky toy) under deadline pressure. Jeff Roth, who runs the Times "morgue," shows us the room where clips (photos, reviews, articles, etc.) documenting the lives of those who've died have been kept for decades. Roth says that in the "morgue," he found a photo of Pete Seeger, age 2, with his parents, who were musicians, performing at an open-air concert. "Literally life is there from the very beginning," he says.
There's never a dull moment in the obit section. "Literally, I show up in the morning and say, 'Who's dead?'" a writer says.
"A fortunate death is one you hear about at 9 a.m," jokes another writer, alluding to relentlessly looming deadlines.
The movie uses video to bring the subjects of some Times obits to life. We see fascinating images – from Elinor Smith, a record-setting aviatrix named female pilot of the year in 1930, to the John F. Kennedy and Richard Nixon presidential campaign debates. In 1931, the Times fearing that Smith might not survive her flying exploits, interviewed Smith for an "advance obit."  (The Times interviews some people about their lives while they're still alive.) Smith gave the Grim Reaper a run for his money: she lived until 2010. William P. Wilson, who died in 2014, advised JFK on how to use TV in the 1960 election debates.
"It's counterintuitive, perhaps, but obituaries have next to nothing to do with death and absolutely everything to do with life," says writer Margalit Fox.
Unfortunately, far too often, LGBTQ people have not been brought fully to life in obituaries. Take James Beard. As the New York Times columnist Frank Bruni noted in a recent column, the Times obit (along with the AP and many other papers) didn't say that the cookbook writer James Beard, who died in 1985, was gay.
Beard is just the tip of the iceberg. The writer Susan Sontag died in 2004. Though, she was briefly married to Philip Rieff, photographer Annie Leibovitz was her longtime partner. Sontag's New York Times and Los Angeles Times obituaries didn't include her relationship with Leibovitz. (Fox wrote Sontag's New York Times obit.)
Who could count the number of people who died at the height of the AIDS epidemic whose obits omitted any mention of their being gay?
When astronaut Sally Ride died in 2012, few of her obituaries said that she was lesbian and had a partner.
In "Obit," Fox says that as the cultural climate has begun to change for people of color and women, more "women and minorities" are being written about in Times obituaries. I wish that Fox and the others interviewed in "Obit," had talked about whether more obituaries are being written at the Times that include the sexuality of LGBTQ people.
Despite this caveat, "Obit" is well-worth checking out. During Pride season, it's a fab reminder that commemorating our dead celebrates our lives.
Kathi Wolfe, a writer and a poet, is a regular contributor to the Blade.