Actor Rachel Weisz shines in du Maurier adaptation 'My Cousin Rachel'
Period costumes provided clues into murky sexual mores of the era, Weisz says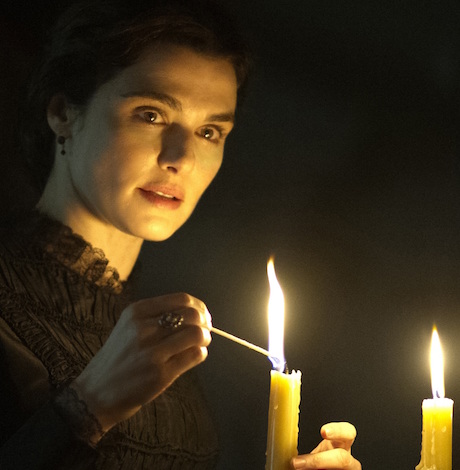 Actor Rachel Weisz did not do a lot of preparation for her dazzling star turn in the new movie "My Cousin Rachel," based on the novel by Daphne du Maurier.
"I read the script and I learned to ride side saddle and that was about it in terms of active research," she says. "The rest is just imagining."
But she did have to decide if her character, Rachel Sangalletti Ashley, was guilty or innocent. Rachel is suspected of poisoning her late husband Ambrose Ashley, and of seducing and poisoning his innocent young heir Philip (Sam Claflin).
"When I first read the script," Weisz says, "I didn't know. It was open to interpretation, but I had to made a decision before I actually played her."
When shooting started, director Roger Michell (who also adapted the screenplay) had a request of Weisz. "Roger asked that I keep my decision a secret from him. He still doesn't know." And it's going to stay that way. "It's a secret still," she says.  "I'll take it to the grave."
As is often the case in works by du Maurier, issues of gender and sexuality and sexual mores subtly underscore the action. Weisz points out that, "du Maurier is playing with feminism and a woman not feeling that she needs to be married in order to have sexual pleasure, and also feeling that being married would mean that she would be owned. Rachel wants to be independent and free and carve out her own sense of self and her own sense of sexuality which was very radical for the 1850s and unfortunately may be still radical in some places."
Weisz also mentions that some of the sexual energy of the novel may come from du Maurier's own life and her passion for Ellen Doubleday, the wife of her American publisher Nelson Doubleday.
"It's obviously a woman writing about a man in love with a woman, but apparently she was actually writing about her own obsession with her publisher's wife," Weisz says. "I don't know much more about the story than that, but that's there in the history of the writing of the novel, which I think is an interesting biographical detail."
Weisz also credits the sumptuous period costumes by Dinah Collin for helping her understand the complex sexual mores of the era. "Wearing a corset is quite intense," the actor explains.  "You can't breathe. There's a certain oppression that is expressed through the clothes. You can't put it on yourself; someone has to lace you in.  So it takes time and once you're in it, you're very restrained and it immediately makes you more formal, more poised.  It's like a cage of femininity strapped on to you. … There's great beauty in them as well."
Michell also emphasized Rachel's rebellion against period sexual mores by contrasting her with Louise Kendall, Philip's devoted childhood friend and model of 1850's femininity (played by Holliday Grainger in a breakout performance). Weisz says she had no idea that Michell was setting them up as rivals. "When I saw the finished film a few days ago, I suddenly thought, oh my God, is Roger suggesting that there's a possibility that Louise was the bad guy? Had she plotted against Rachel to get what she wanted? That was an insinuation from that last frame of the movie."
It should be noted that the final scenes of the movie go beyond the ending of the du Maurier novel. A spoiler follows.
"It's very interesting that both women are under suspicion," Weisz says, "obviously me more than her, but her too. But, at the end, she's alive, she's got him, and children. I'm off the market in a big way."
Weisz's next project will also be of interest to LGBT viewers.
"I just produced and starred in a film called 'Disobedience' which is an adaptation of a Naomi Alderman novel. I optioned the novel and sought out the director and found the financing and we made it at the beginning of this year in London," she says. "It's a love story between two women set in the Orthodox Jewish community of North London. It's in post-production right now."
The film is slated for release later this year.
Civil rights film fest celebrates transmasculine activist
March on Washington Film Festival runs Sept. 30-Oct. 4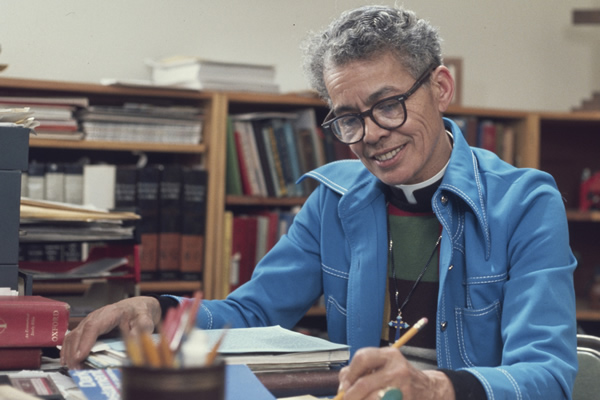 "I chose as my senior paper, 'Should Plessy vs. Ferguson be Overruled?' My little argument went to the Supreme Court," said influential queer civil rights activist Rev. Dr. Pauli Murray in a powerful documentary featured in the 2021 March on Washington Film Festival.
The annual D.C. film festival runs Sept. 30 to Oct. 4 and features both in-person and virtual events, including a commemoration of Murray, a transmasculine activist often overlooked in history textbooks.
"Our mission is to tell the mistold and untold stories of the people who motivated and moved the civil rights movement," said Artistic Director Isisara Bey, a longtime LGBTQ ally who has been with the film festival for eight of its nine years.
Murray was a poet, activist and legal scholar whose writings were the underpinnings of decisions by late Supreme Court Justices Ruth Bader Ginsberg and Thurgood Marshall.
"A film festival like this is extremely important because none of us leads lives outside of a historical, cultural, political and spiritual framework," Bey said, noting Murray was the first African-American woman ordained as an Episcopal priest.
The film festival, founded in 2013 in Washington, D.C., to commemorate the 50th anniversary of the March on Washington for Jobs and Freedom, uses film screenings and panel discussions to educate audiences about civil rights pioneers and raise awareness on pressing current issues, such as environmental justice.
This year's festival commemorates Murray's legacy at an in-person event at the Eaton Hotel (1201 K St., N.W.) on Oct. 4 at 7 p.m., which includes presentations and a dramatic reading of Murray's speech to the National Council of Negro Women on Nov. 13, 1963.
Virtually, more than 20 films will be available on demand beginning Sept. 24, including "Flint: The Poisoning of an American City" about the city's water crisis; "End of the Line: The Women of Standing Rock" documenting the indigenous women who fought against construction of the Dakota Access Pipeline; and "To the Plate," a short film about a lesbian restauranteur and her girlfriend who struggle to keep their business open in the face of anti-Asian hate.
Robert Raben, the festival's gay co-founder, told the Washington Blade the LGBTQ community should come out and support the festival because the civil rights and gay liberation movements were "intertwined."
"The gay civil rights movement relied enormously on the methods of the African-American civil rights movement," he said. "You can't have a gay liberation movement without a civil rights movement. And the number of gay people involved in the civil rights movement was pretty high."
Raben told the Blade this "lost" history, including that of Murray, is empowering to learn, particularly for LGBTQ youth of color.
"Stories of gay people need to be focused on history because it inspires our young to make change in an intersectional way."
Raben called the festival, which also includes panel discussions, music, art and dance, an "uncensored" platform for sharing an "honest picture" of historical events.
"Textbooks have never told the truth with regard to Asian Americans, Native Americans, Latinos and African Americans," he said. "Attacks on 'critical race theory' is just a latest effort to restrict what we learn about history. The strength of the festival is we're giving people stories that they suspected were out there."
Ticket prices include an all-access pass for $149, a virtual film pass for $79, a discounted pass for students and educators at $19, and an option to pay what you can to attend virtual festival events.
Attendees for in-person events must present proof of vaccination at check-in, wear masks during events and utilize socially distant seating.
'Cured' beautifully chronicles fight for dignity
New doc revisits APA designation of homosexuality as a sickness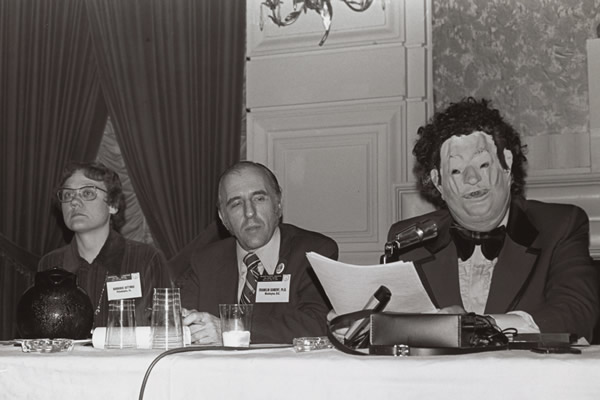 At the 1970 American Psychiatric Association convention, in front of 10,000 professional members, LGBTQ activists had a single rejoinder to decades of APA designation of homosexuality as a sickness in need of treatment: "There is no 'cure' for that which is not a disease." It marked the first direct clash with a psychiatric profession that had classified homosexuality as a mental disorder and advised everything from talk therapy to psychologically destructive shock therapy to "cure" homosexuality.
After Stonewall, gay activists concluded that the classification of homosexuality as a mental illness by the APA would hold back the advancement of the gay rights movement. To secure equality, activists knew they had to debunk the idea that they are sick.
The struggle to remove homosexuality from the APA's definition of mental illness is beautifully chronicled in the forthcoming documentary "Cured" — beautifully because the filmmakers contrast erroneous characterizations of homosexuality by mid-century psychiatrists with mid-century photographs that bore witness to gay people's actual nature.
Getting the APA to change required more than storming conferences. Gay activists, for instance, pinpointed sympathetic young psychiatrists who could act to reform the APA from within and helped them win seats on the Board of Trustees. Meanwhile, the culture was changing. In the 1970s, gay visibility was growing, which boosted the campaign to end the sickness label.
At its 1972 convention, the APA offered a platform to gay rights activists Frank Kameny and Barbara Gittings. The duo invited Dr. John Fryer to testify about what it was like to be a gay psychiatrist. Fearing damage to his reputation (he had previously lost a position for being gay), Fryer donned a mask and adopted the title H. Anonymous. Despite his cloaked persona, his testimony was, in the words of one attendee, a "game-changer."
Fryer spoke as a gay man with "real flesh and blood stand[ing] up before this organization and ask[ing] to be listened to" and evoked the great emotional toll of being forced to live in the closet — "this is the greatest loss: our honest humanity." The tide was turning but the intransigent faction needed a few more kicks. Representing a new generation of psychiatrists, Dr. Charles Silverstein would lay down the gauntlet: The APA could either continue to promote "undocumented theories that have unjustly harmed a great number of people" or accept the genuine science that being gay was no illness. At the next year's convention, in a final clash between opposing sides, Gay Activist Alliance member Ronald Gold pointed out the absurdity that a medical practice predicated on making sick people well was making "gay people sick." The APA ended its mental illness classification in 1974.
"Cured" represents a growing awareness of the history of "curing" homosexuality. Netflix recently premiered "Pray Away" about the so-called "ex-gays" who promoted conversion therapy, the destructive practice by fundamentalist Christian quacks. The film "Boy Erased" (2018) took a similar sledgehammer to conversion therapy.
Precisely because of the long-term ill-effects of stigmatizing gay consciousness, the LGBTQ community has in recent years targeted conversion therapy. Twenty states have banned conversion therapy for minors, and an additional five states have enacted partial bans.
Although thoroughly discredited by medical professionals, including the APA, conversion therapy continues to harm thousands of youths each year. While "Cured" is instructive for LGBTQ activists combatting conversion therapy nationwide, it has an even more important lesson.
"There isn't anything wrong with them, so there can't be anything wrong with me," is how one gay man remembers feeling upon entering a gay bar, witnessing convivial gay men and realizing it was time to ditch his homophobic shrink and embrace himself.
It struck a deep chord with me because I had a similar epiphany as a young man. Feeling my way around my sexuality as a grad student in New York, it all finally came together one night at a Greenwich bar as I sat across from two gay men and chatted about traveling and career ambitions. I am doing nothing wrong, I thought. It made no sense to be afraid of living my life as a gay man.
Our determination to live openly remains a potent inspiration for those still struggling with acceptance, and the strongest rebuke of those who would seek to erase us.
"Cured" premieres on PBS on Oct. 11.
A conversation with Bruce LaBruce
Filmmaker still pushing boundaries after 30 years
Bruce LaBruce, one of the few filmmakers that has been able to build a career moving back and forth between directing porn and independent cinema, is still interested in shocking his audiences.
Once known for incorporating explicit scenes of gay and fetish sex into his movies, he's produced a body of work over the past three decades that deliberately pushes the boundaries of our taboos and pulls the rug out from under our most solid assumptions about sex and sexuality. His movies subvert familiar Hollywood tropes in narratives that blend a campy, melodramatic style with depictions of hardcore, frequently unconventional sex, and even if he's taken a slightly tamer approach in some of his more recent work – including his latest, "Saint-Narcisse," which was released earlier this month and features a complicated story about twin brothers separated at birth who fall in love with each other when they reunite as adults – it doesn't mean his films are any less transgressive.
When the notorious Canadian iconoclast sat down to speak with the Blade last week, we talked with him about the challenge of staying on that edge.
BLADE: In your earlier films, audiences were shocked by the sexual depictions you included. Does it surprise you that nowadays the same things can be seen on Netflix or HBO?
BRUCE LABRUCE: It's true that when you see erect penises on "Euphoria," or what have you, it's taking TV to a level that nobody perhaps could have anticipated – or maybe it was inevitable, really. But even though there's a certain amount of extreme and explicit content allowed, when you shift to the bigger context it's still not seen as OK. Society has this weird schizophrenia where that kind of explicitness, even the idea of porn, is accepted, to a degree – but in cinema, at least in mainstream theatrical films, there's almost a de-sexualization. Certainly, all those superheroes are shockingly asexual. I think it's partly because the audience for a lot of that stuff is kids – and the culture in general is a bit infantile in this era.
BLADE: How has that changed your approach to filmmaking?
LABRUCE: For one thing, I'm deliberately making more mainstream films, like "Saint-Narcisse," that are kind of like wolves in sheep's clothing. On the surface they reference popular genres, like mystery and romantic comedy, and they pay homage to '70s cinema – and there's a certain, maybe not "light-heartedness" but a camp element to the style as well.
And the explicitness is not as important as the implications of what the film is about. Like in "Saint-Narcisse," the plot about this attraction between twin brothers opens up into Freud's idea of "family romance," and how these sexual tensions that he talks about within the nuclear family lead people to so much guilt and self-loathing, because they think there's something morally wrong about them for having these sexual impulses, which are really just natural. Obviously, there are taboos in place, as there should be, but whether there needs to be so much guilt and self-torture about having those kinds of impulses is another question.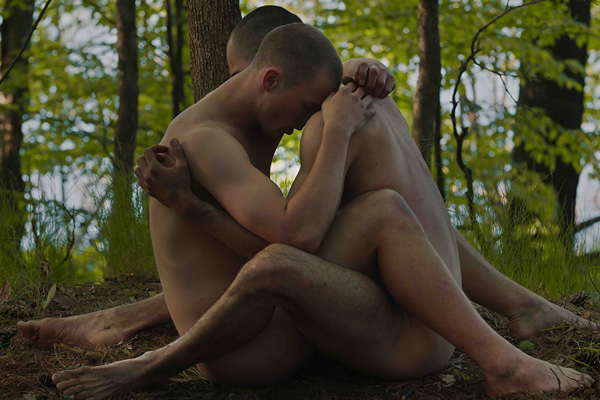 BLADE: Your movies have always centered on these taboo expressions of sexuality.
LABRUCE: The idea of trying to humanize taboo sexuality and fetishes runs through all my work. You're not sick or morally corrupt because you have a fetish, you're just a living, breathing human that happens to have this extreme impulse. It's actually quite often a real worship, a devout kind of respect and appreciation, even a spiritual appreciation of the object of desire.
And there are so many ideological gay-themed films that insist on presenting only "positive" representations of homosexuality. I've always been against that, against any kind of prior censorship or pressure to conform to ideals of representation – I mean, who determines what is a "good" gay?
I prefer making something that really isn't even classified as a "gay" film, more a film that talks about the ambivalence of sex and the ambiguities of sexual representation. I've always depicted characters that don't have a fixed sexual identity, they're somewhat fluid, and it's more about human sexuality in general, rather than being a "gay" film – or a film that presents gay characters that are reassuring and fixed in their gay identity. You know, assimilated, or at least well-behaved and domesticated.
BLADE: Your films certainly challenge those kinds of politically correct notions of queer behavior.
LABRUCE: There is a fear anymore of representing things because of political correctness, of being called out or "cancelled" or whatever, which I really do think is the enemy of art and cinema. The artist should be able to express themselves without second-guessing everything they do, and without censoring themselves. It's always been that if you disagree with someone or if you think their film is offensive, then you have many ways of expressing that to them – you can walk out of their film, you can confront them at a Q&A, you can have a dialogue on the internet – but more and more it's become a black-and-white conversation where you're either on the right side or the wrong side. That's extremely challenging for a filmmaker nowadays.
BLADE: Your work has always stirred up controversy, though. And yet, you've managed to weather all that and become a respected cinema artist. How did you pull that off?
LABRUCE: There's a kind of irony in my movies – I see it more as ambiguity, really, or a camp sensibility that I have – that allows for a lot of interpretation, and you don't always know where a film stands or what the intention is behind it. It's ambiguous – even to me, you know? I think that's a much more productive way of approaching cinema, because then it's a dialogue with the audience – you're not telling them "this is the way it needs to be" because of social pressures. It's something that is open to interpretation.
BLADE: There's also a kind of absurdity in your films, where things sometimes go to extreme levels that make us see how ridiculous a lot of these moral strictures can be when we look at them from a different perspective. Is that something you try to do?
LABRUCE: It's setting up a kind of politically correct scenario and then taking the piss out of it. It's the difference between fantasy and reality. Our sexual imagination can be very dark and complicated and disturbing sometimes, and instead of making people feel guilt-ridden or tortured by the fact that they have these thoughts, I want my films to be a kind of collective unconsciousness, where people can work these things out rather than acting on them in real life.
That's the function of porn, after all.