Washington Blade reporter ejected from DOJ Pride event
Similar celebrations open to media during Obama years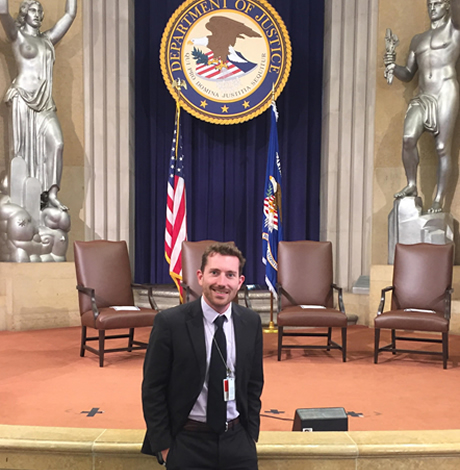 A Washington Blade reporter was ejected from an event Wednesday at the U.S. Justice Department observing June as Pride month — among the last of the events hosted by LGBT affinity groups for federal workers. Similar celebrations under the Obama administration were open to the media.
Dozens of employees — among them LGBT attorneys within the Justice Department and federal law enforcement officials — attended the event, which was titled "Solidarity through Pride" and held in the Great Hall of the Justice Department building.
Representing the Justice Department was acting Assistant Attorney General for National Security Dana Boente, an Obama administration hold-over who also serves as U.S. attorney for the Eastern District of Virginia.
"Whatever an individual's background, Americans come together to support one another," Boente said. "In this country, we know that our unity makes us stronger. We're united in our respect for the rule of law and the preservation of the freedoms of all of us. Americans understand that in this country liberty means liberty for all. Freedom belongs not to any one race, gender or orientation."
Boente also invoked the shooting at the congressional baseball practice earlier this month in which House Majority Whip Steve Scalise (R-La.) was severely wounded. Lesbian Capitol Police officer Crystal Griner, who was on the scene and helped take down the attacker but was wounded herself, is a hero, Boente said.
"Officer Griner is rightly a hero of the LGBT community; she is also a hero for the entire country," Boente said.
Under U.S. Attorney General Jeff Sessions, Boente said a top priority would be "combatting the rise of violent crime" and the Justice Department was already taking steps to pursue that goal.
At about that point in Boente's remarks, a Justice Department official approached and said the Blade had to be escorted out because the DOJ Pride event was closed to the press. The Blade complied.
The closed-press rule for the event is unusual. The Blade attended and covered DOJ Pride events as a member of the press numerous times during the Obama administration — under both former U.S. Attorneys General Eric Holder and Loretta Lynch.
The Blade was also allowed under the Trump administration to cover a Pride event for LGBT service members and civilians at the Pentagon with full cooperation of officials. Washington Blade Editor Kevin Naff delivered the keynote address last week at the Small Business Administration's Pride event.
Naff criticized the decision to close the event to media outlets.
"These events have historically been open to the media and this action at DOJ today is an unfortunate break with tradition," Naff said. "Holding Pride celebrations behind closed doors violates the very spirit of such events and we urge all government agencies to let the sun shine in."
A Justice Department official responded to Blade inquiries about the DOJ Pride event via email shortly before it began and said the event would be closed to press, but by that time — less than 30 minutes before the event was set to begin — the Blade was already entering the event after being informed second-hand the event was cleared by public affairs. The email was unseen until after the Blade was escorted out.
As Buzzfeed reported, U.S. Attorney General Jeff Sessions spoke positively about the DOJ Pride event on video when an intern asked him about it last week during another event.
"We are going to have a pride group, in this very room, I think next week, I believe it is, and so that's perfectly appropriate, and we will protect and defend and celebrate that — and protect the rights of all transgender persons," Sessions said.
Sessions has a long anti-LGBT history as a U.S. senator from Alabama. Along with Education Secretary Betsy DeVos, he revoked guidance to schools assuring transgender students have access to the bathroom consistent with their gender identity.
Set to deliver keynote addresses at the DOJ Pride event — and unseen by the Blade — were Michelle Benecke, executive director for management integration for the Immediate Office of the Undersecretary for Management at the U.S. Department of Homeland Security, and Sultan Shakir, executive director of the D.C.-based youth group SMYAL, or Supporting & Mentoring Youth Advocates & Leaders.
Set to deliver the closing remarks was Granette Trent, assistant director for affirmative employment on the Equal Employment Opportunity Staff at the Justice Management Division.
Attending in person to receive the Gerald B. Roemer Community Service Award — and with a newly dyed green streak in his hair — was Gavin Grimm, the transgender student suing his Gloucester County high school for not allowing him to use the restroom consistent with his gender identity.
Attorneys at the Justice Department's Civil Rights Division were set to the receive the James R. Douglass Award for litigation started under the Obama administration in favor of transgender rights.
One recipient of the award was the Civil Rights Division team that challenged North Carolina anti-LGBT House Bill 2 (which has since been withdrawn under Sessions after Gov. Roy Cooper replaced HB2 with a different law LGBT advocates say is still discriminatory). The other was the Civil Rights Division team that sued Southeastern Oklahoma State University for allegedly discriminating against a transgender professor.
Singing the National Anthem at the event was Garrick Jordan, a member of the Gay Men's Chorus of Washington. The emcee was Robert Koch, vice president of DOJ Pride and attorney for the appellate section of the Civil Rights Division.
Un hogar para jóvenes LGBTQ en abandono ya funciona en El Salvador
Hogar Santa Marta es proyecto de la Iglesia Episcopal Angelicana del país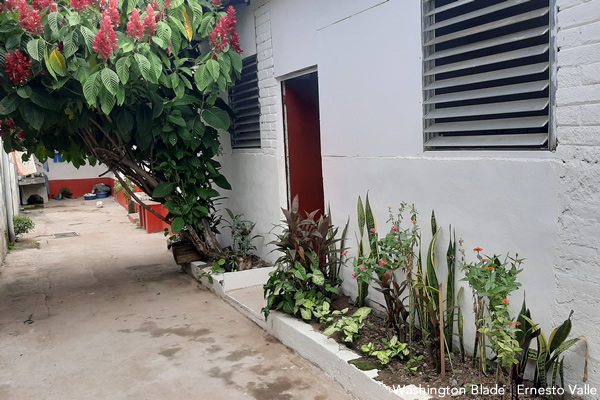 SAN SALVADOR, El Salvador — La situación de las juventudes LGBTQ en El Salvador se caracteriza por la violencia en sus familias y comunidades, hasta el patrón de impunidad del sistema judicial. Esto hace que muchos huyan de sus casas o son expulsados de la misma, por no ser aceptados; por ello la necesidad que exista un refugio para apoyar a esta parte de la población vulnerada.
La Iglesia Episcopal Anglicana de El Salvador (IAES) en el año 2009 creó el Ministerio de Diversidad Sexual; el cual es una pastoral que reúne tanto a lesbianas, gays, bisexuales, personas trans, intersexuales, queer y más, como también aliados de la misma comunidad, volviéndose un espacio en el que todas y todos pueden vivir su fe, libres de discriminación.
Sin perder el enfoque y con la misión de acoger y brindar atención inmediata, integral y con calidez a jóvenes LGBTQ, que son víctimas de violencia intrafamiliar, expulsión de sus hogares y retorno migratorio, en agosto de este año el Hogar Santa Marta comenzó a funcionar. La iniciativa de este refugio surge desde el ministerio mencionado. En su experiencia pastoral, la IAES conoce la realidad que enfrenta este sector de la población que, por motivo de su orientación sexual, identidad y expresión de género son discriminadas en todos los ámbitos de su vida.
Para el obispo Juan David Alvarado de la IAES, este proyecto responde a las necesidades humanas, especialmente cuando hay tanta injusticia.
"Queremos dar como iglesia, una respuesta a las personas LGBTQ que han sufrido violaciones a sus derechos humanos", menciona Alvarado, explicando además que se ofrece un hogar temporal, mientras los jóvenes buscan solución o desarrollan un plan de respuesta personal.
Hogar Santa Marta ha intervenido hasta la fecha varios casos de jóvenes LGBTQ, tres de estos se han recibido en el albergue y otros se han logrado resolver con la contención en el momento crítico.
"Nuestra primera opción es que las personas no necesariamente tengan que pasar por el abandono familiar, por ello se trata de lograr una conciliación con las familias", esto para lograr que los jóvenes logren seguir con sus familias, explica Cruz Torres, coordinador del Ministerio de Diversidad Sexual de la IAES.
Hasta el momento el principal medio para que los jóvenes se pongan en contacto con el hogar, han sido las redes sociales del mismo, de esta manera el equipo técnico evalúa los casos y se encargan de determinar la manera de proceder ante cada uno de estos. Pues están dirigidos a atender víctimas de violencia, desplazamiento forzado y expulsión de sus hogares.
"Esta modalidad por redes ha sido adrede, para tener un crecimiento controlado y no tener una saturación inmediata", menciona Eduardo Madrid, director del Hogar Santa Marta, al explicar que habían retrasado la apertura del hogar, porque este aún se encontraba en la adecuación para recibir a las juventudes que necesitan apoyo.
De acuerdo con Madrid, la psicóloga del hogar creó un protocolo para determinar el proceso a llevar con la persona que busque la ayuda. Cuando el equipo técnico establece el contacto con una persona, se genera un perfil y se toma nota de la situación que este vive, para luego pasarle el caso a ella y agende una entrevista.
"A través de una pequeña entrevista, podemos saber sus redes de apoyo, si tiene un resguardo o un lugar seguro", de esta manera explica Helen Jacobo, psicóloga del Hogar Santa Marta, que es la manera en cómo elaboran los perfiles y se determinan las líneas de acción.
'Me siento más completo y más seguro'
Carlos es un joven de 25 años, quien a causa de una serie de problemas que se desencadenaron al inicio de la pandemia, requirió del apoyo del hogar, "tuve que salir de mi casa por maltratos, insultos y golpes", recuerda sobre la situación.
Llegar a un lugar seguro fue un alivio para él y aún más al saber que tendría mucho apoyo, "me han brinda muchos servicios como el apoyo psicosocial y muy pronto a encontrar un trabajo", expresa con alegría Carlos.
En la primera etapa del proceso dentro del hogar, están el ofrecer resguardo y que no falten las debidas alimentaciones, terapia psicológica para lograr la contención por lo ocurrido y donación de artículos de primera necesidad.
"De mi parte estoy muy agradecido, hemos trabajado en nosotros mismos como persona", asegura con una mirada que expresa felicidad y tras la mascarilla se refleja una sonrisa dibujada. Además, externó sentirse agradecido que le permitieran entrar con su mascota, pues al salir de casa la llevó consigo.
A pesar de ser un refugio creado desde un grupo de una iglesia, el tema de la religión no es una imposición, se da un acompañamiento espiritual pero no es obligatorio participar de él siempre, "si vos queres creer, crees; no te imponen la religión", asegura Carlos.
"Me siento más completo y más seguro, ese ha sido el cambio más notorio que he podido tener", alega de una manera positiva, porque asegura que debido al proceso que lleva, a aprendido a priorizar en él mismo.
De esta manera inician la segunda etapa del proceso dentro del hogar, empoderamiento en derechos, así lograr valorarse y saber defender sus derechos, también dentro de la misma está la reubicación sostenible, sensibilización con familia y creación de plan de vida.
En los tres meses transcurridos ya hay un caso dado de alta del hogar y que va avanzado en sus procesos; se trata de Alejandro de 23 años con el apoyo del equipo técnico del lugar, pudo encontrar un trabajo y un nuevo lugar donde vivir.
Él conoció del hogar gracias a un amigo que pertenece a la IAES, ayudó a exponer su caso y así se convirtió en el primer joven dentro del hogar.
"Aunque solo estuve un mes, sentí el apoyo necesario de todo el equipo", expresa Alejandro.
Por ser el primer caso, se siente muy involucrado con el hogar, comentó que en sus primeras sesiones tuvo la oportunidad de proponer ideas sobre el abordaje de futuros casos y el hecho de que tanto el director, como la psicóloga le tomaran en cuenta, fue algo muy gratificante.
Ahora que ha logrado encontrar un trabajo, Alejandro pondrá todo de su parte para mantener la estabilidad, sobre todo apoyándose con el acompañamiento psicológico que el hogar aún le sigue brindando, esto como parte de la tercera etapa. El acompañamiento dura desde el ingreso hasta máximo un año; en alianza con ONGs, gobierno y empresa privada, se busca la manera que el joven que salga del hogar, no vuelta a tener un inconveniente que le ponga en riesgo.
Cada proceso es diferente, depende del caso de cada joven para determinar la manera del abordaje y como se va avanzando en el mismo; lo principal es asegurar que ellos estén en un espacio seguro, luego si se tienen actividades que se comparten, como generan una rutina de trabajo en equipo, recibir talleres de grupo y por medio de alianzas creadas los chicos pueden seguir fortaleciéndose y capacitándose.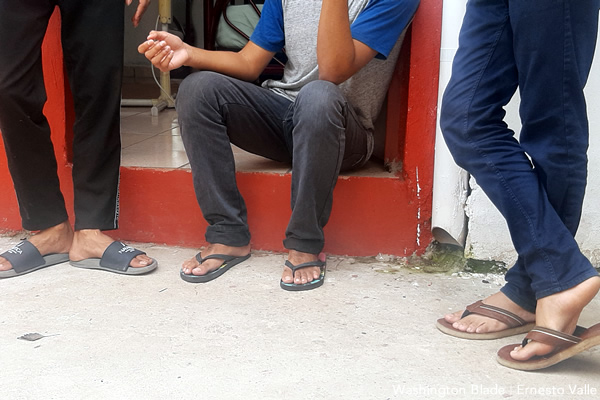 Alianzas estratégicas
Para realizar un trabajo integral, el Hogar Santa Marta ha realizado diversas alianzas estratégicas, una de ellas es con la Organización Internacional para las Migraciones (OIM) de las Naciones Unidas, específicamente con el Proyecto Respuestas Integrales sobre Migración en Centro América. De esta manera pretenden encontrar sinergias desde el enfoque psicosocial que se da a la atención de las juventudes LGBTQ que se encuentra en vulnerabilidad.
Se espera que a través de diversos instrumentos que la OIM ya utiliza, puedan compartir un poco con el hogar.
"Algunos de los instrumentos que tienen, responden específicamente en temas psicológicos", explica Helen.
De esta manera también esta iniciativa se ha puesto a la disposición de la OIM, para hacer mejoras en los instrumentos en cuanto se refiere a temas de diversidad sexual y esperan también recibir el apoyo para cuando tengan manejo de grupos, cuando el hogar tenga albergados a más jóvenes LGBTQ.
Por su parte la coordinadora del proyecto de la OIM esta muy interesada en dar seguimiento al trabajo del hogar y poder lograr una colaboración, tal como se ha logrado en el apoyo psicosocial con personas retornadas que pertenece a la población LGBTQ.
"También hemos logrado identificar otras posibles vinculaciones, a través de perfiles que se puedan vincular con oportunidades laborales", expresó Rosalinda Solano, coordinadora nacional del proyecto de la OIM, sobre campos a explorar y otras posibles colaboraciones en conjunto con el hogar.
Desde que Solano conoció el proyecto, le pareció algo muy innovador y necesario que no se tenía en el país, por lo que cual espera que sirva de mucho para dar respuesta a algo que no se había hecho, "lleva un enfoque bastante integral, no solo es dar albergue", agrega al referirse del trabajo que realiza el hogar.
El Salvador cuenta con otros dos refugios que son dirigidos a un sector específico de la población LGBTQ, Casa Trans de ASPIDH ARCOIRIS TRANS y Casa Refugio Karla Avelar de COMCAVIS TRANS, ambas más especializadas en casos de mujeres trans desplazadas. En el caso de Hogar Santa Marta, es el primer refugio creado desde una iglesia, dirigido para la juventud LGBTQ en condición de abandono.
De acuerdo con las palabras de Alvarado, el Hogar Santa Marta, surge con un enfoque técnico de manera integral, con atención a juventudes LGBTQ.
"Los jóvenes ven el hogar con mucha esperanza para una vida nueva", expresó.
"Para lograr todo esto hemos tenido que hacer alianzas con organizaciones nacionales e internacionales, entre ellas OIM", agrega Alvarado. Además agrega que están mejorando las instalaciones para poder recibir a más juventudes en abandono, pero para ello necesitan apoyo, por eso hace la invitación a buscar más información en las redes sociales del hogar, así saber cómo donar a esta causa.
En Facebook pueden encontrarles como Santa Marta LGBT y en Instagram como @santamartalgbt en donde encontraran el link de www.gofundme.com para hacer donaciones al hogar.
"Como iglesia, reconocemos la voz proféticas de las personas LGBTIQ+ y aceptamos el llamado de Dios para cuidar, orientar y guiar a todas las personas que enfrentan injusticia social", finaliza Alvarado.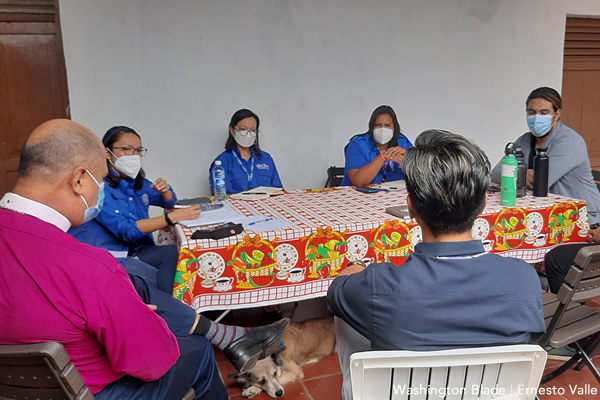 Whitman-Walker's 35th annual Walk & 5K to End HIV held virtually
Participants picked their own routes throughout D.C. metro area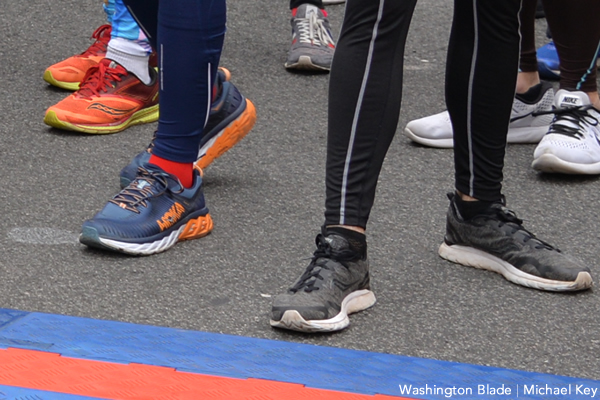 Whitman-Walker Health, D.C.'s LGBTQ supportive health center, hosted its 35th annual Walk and 5 K Run to End HIV on Saturday, Oct. 23, in a format in which participants chose their own route to walk and run throughout the D.C. metro area.
The event, which serves as Whitman-Walker's largest single fundraiser of the year, took place in what organizers called a virtual format for the second year in a row due to the COVID-19 pandemic, even though many participants walked or ran either by themselves or in small groups.
"Participants can sign up to run or walk a 5k route in Washington, D.C. and pass by local Whitman-Walker locations in Northwest and Southeast DC, or they can choose to walk or run a 5k route in their city!" Whitman-Walker said in a statement promoting the event.
In recent years prior to the start of the COVID pandemic, Whitman-Walker's Walk & 5 K Run to End HIV began and ended at Freedom Plaza in downtown D.C., with as many as 1,000 or more participants running or walking together along a route that included Pennsylvania Avenue, N.W., at Freedom Plaza, and parts of the National Mall.
"We decided to host the Walk virtually again this year, enabling folks to show their support for the 35th annual Walk & 5K to End HIV from near and far," said Whitman-Walker spokesperson Jewel Addy. "Participants get to decide their level of COVID safety, and that was especially important again this year," she said.
Whitman-Walker Health CEO Naseema Shafi said it was significant that the 35th anniversary of what started out in 1987 as the first annual AIDS Walk Washington took place this year on the 40th anniversary of HIV/AIDS.
"The 40th anniversary of HIV and the 35th anniversary of this event allow us to reflect on the barriers to care folks faced during the AIDS epidemic and continue to face during COVID," Shafi said in a statement. "The current pandemic illustrates that we still have work to do in creating safer, affirming spaces for everyone in the community," she said. "Our staff works to remove those barriers to care for patients and clients every day."
Addy told the Blade on Monday there were about "800+" registrants for this year's event so far from individual participants who ran or walked or simply sent in contributions in support of Whitman-Walker's work, which includes caring for over 20,000 patients.
"We are currently at $444,000 raised, with donations still coming in and fundraising going until Dec. 31," Addy said. "With that, we're confident we'll meet or exceed our goal of $450K by year's end."
In a statement prior to the start of the Oct. 23 event, Whitman-Walker said its fundraising goal for the event was $450,000.
In messages promoting the event, Whitman-Walker said supporters could "register, walk, run, and donate to this year's walk," through Dec. 31, 2021, at www.walktoendHIV.org.
The locations participants passed by in their walk or run on Oct. 23 included Whitman-Walker's Liz Taylor facility at 14th and R streets, N.W., its headquarters, and medical care building at 1525 14th St., N.W., its Max Robinson Pharmacy at 2303 Martin Luther King Jr. Ave., S.E.: and its St. Elizabeth's Campus location at 1100 Alabama Ave., S.E.
"Complete the race wherever and whenever you would like," Whitman-Walter stated in reminding participants that the event's fundraising effort will continue through Dec. 30. "You can walk, run, use a treadmill, or participate in another race."
Among those expressing strong support for Whitman-Walker on the occasion of its 35th annual walk and run to end HIV was Dr. Anthony Fauci, director of the National Institute of Allergies and Infectious Diseases, who released a video praising Whitman-Walker for its work in fighting the AIDS epidemic since the start of the epidemic.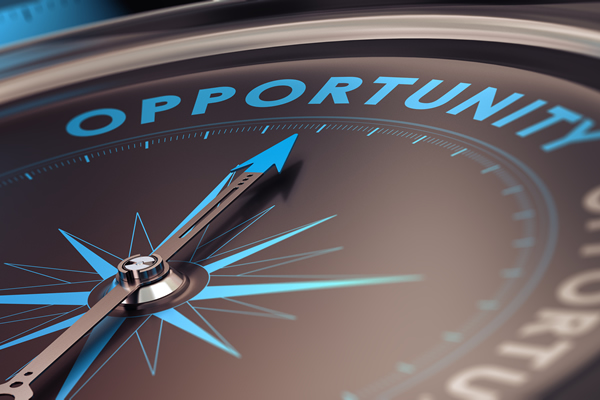 The Comings & Goings column is about sharing the professional successes of our community. We want to recognize those landing new jobs, new clients for their business, joining boards of organizations and other achievements. Please share your successes with us at: [email protected]. 
The Comings & Goings column also invites LGBTQ+ college students to share their successes with us. If you have been elected to a student government position, gotten an exciting internship, or are graduating and beginning your career with a great job, let us know so we can share your success.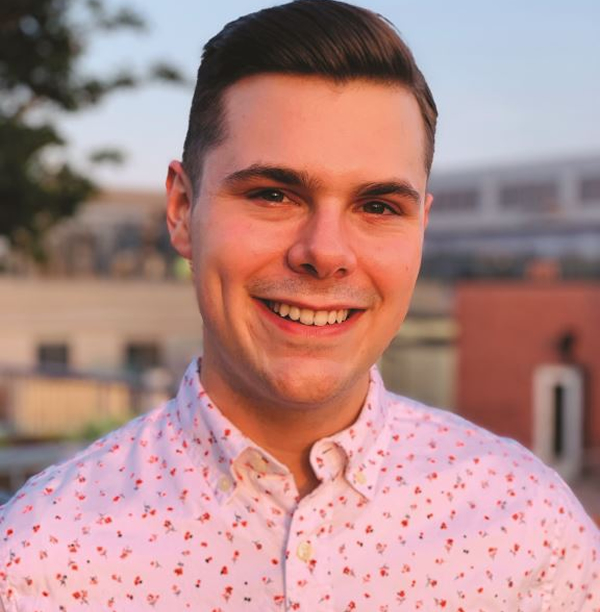 Congratulations to Steven McCarty on being named president of the Kiwanis Club of Washington, D.C. He said, "I'm honored to be installed as the president of the Kiwanis Club of Washington, D.C. and to be able to shepherd our programs and volunteers to impact youth where they are needed most. Our club's new partnership with SMYAL has already turned a portion of their Youth Center in Southeast D.C. into the first Clinical Services Department in the District that offers free and affirming mental healthcare to LGBTQ Youth. As an openly gay man, I'm proud to further our club's mission with radical empathy and inclusion." McCarty has also recently been awarded Kiwanis' highest honor, the George Hixson award.
McCarty is a Technical Program Specialist at stac labs in D.C. He is also founder and campaign manager at Abolish Racism 2020. He worked as a Senior Customer Success Manager, Crowdskout. He was a workplace equality intern at Human Rights Campaign and a summer fellow at Michigan State AFL-CIO, in Lansing, Mich.
McCarty earned his bachelor's in Political Science and Communications Studies at the University of Michigan in Ann Arbor.
Congratulations also to Shin Inouye on his appointment as Executive Vice President of Communications, The Leadership Conference on Civil Rights and Human Rights, The Leadership Conference Education Fund.
Wade Henderson, interim president and CEO of The Leadership Conference and The Education Fund said, "We are thrilled Shin Inouye will be taking on even greater responsibilities on our senior leadership team. His incredible talent and commitment to this organization and our work are truly outstanding, and his strategic leadership will no doubt continue moving us forward in the fight to protect and advance civil and human rights."
Inouye has held a number of positions with the organization including Managing Director of Communications. Inouye also held a number of high-level positions in the Obama administration, including Press Secretary and Acting Senior Adviser for Intergovernmental and External Affairs, Department of Homeland Security, U.S. Citizenship and Immigration Services; Adviser for Intergovernmental and External Affairs, Executive Office of the President; White House Office of Communications: Director of Specialty Media; and served as an authorized spokesperson for the Obama Inaugural Committee, with a focus on specialty media outlets, including LGBTQ, AAPI, Native American, Youth/College, Faith, and Jewish press. Prior to that Inouye was Communications Director in the Office of Congressman Jerrold Nadler (N.Y.) and has also worked for the ACLU and as a summer intern with the American Chamber of Commerce in Japan.
Inouye received a number of honors including being named One of 25 "LGBTI next generation leaders to watch" by Out in National Security and the Atlantic Council; and One of "40 Asian American Pacific Islander National Security & Foreign Policy Next Generation Leaders" by New America and the Diversity in National Security Network.