Senate blocks vote on Gillibrand amendment to protect trans troops
Republican leadership blocks measure opposed by Trump administration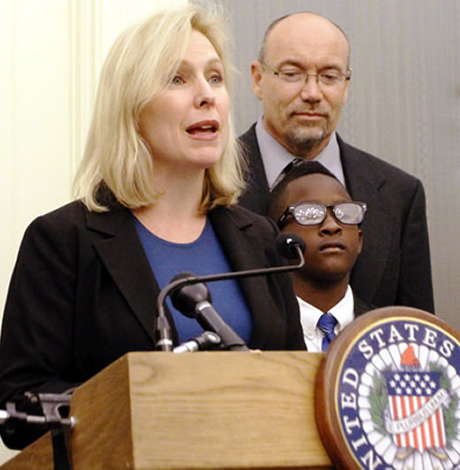 A Senate Democratic leadership aide said the Senate didn't have unanimous consent and Senate Majority Leader Mitch McConnell (R-Ky.) was unwilling to file cloture to force a vote. Gillibrand proposed the amendment, which was co-sponsored by Sen. Susan Collins (R-Maine), as part of the fiscal year 2018 defense authorization bill.
The amendment, which sought to protect transgender troops in the aftermath of Trump's directive barring them from the U.S. armed forces, had three parts.
It would have expressed the sense of Congress that qualified individuals should be able to serve in the armed forces; prohibited the military from discharging service members solely for being transgender; and codified the review Mattis established in June to determine whether openly transgender people can enlist in the armed forces. The amendment called for a report to Congress on that study by Feb. 21.
The amendment was carefully crafted to obtain support from Republicans and wouldn't have eliminated every aspect of Trump's transgender military ban, such as his ban on U.S. military payment for gender reassignment survey. Nonetheless, the Trump administration opposed the amendment, insisting the process Mattis set up at the Pentagon is sufficient to address the issue.
Chad Griffin, president of the Human Rights Campaign, took to Twitter to condemn the Senate for blocking a vote on the amendment, placing the blame squarely on Republican leadership.
Thank you @SenGillibrand & @SenatorCollins for standing up for all transgender patriots who serve our country in uniform.

— Chad Griffin (@ChadHGriffin) September 14, 2017
Also condemning Senate Republicans for blocking a vote on the amendment was Democratic National Committee spokesperson Joel Kasnetz.
"Last night, Republicans picked bigotry over security, and cowardice over taking a stand," Kasnetz said. "By squashing even this incremental attempt to defend transgender members of the military against Trump's offensive executive order, Mitch McConnell and Senate Republican leadership are destroying lives and disrespecting the people who keep them safe."
Even though the amendment was thwarted, litigation continues seeking to undo Trump's transgender military ban. At least four federal lawsuits were filed against the policy.
The American Civil Liberties Union, which filed a lawsuit in federal court in Maryland, and Lambda Legal and OutServe-SLDN, which filed a lawsuit in Washington State, called Thursday for injunction from those courts blocking enforcement of the ban as litigation moves forward. Another request from an injunction in the lawsuit filed in federal court in D.C. by the National Center for Lesbian Rights and GLBTQ Advocates & Defenders remains outstanding.
Despite bipartisan support, an amendment proposed by Sen. Kirsten Gillibrand (D-N.Y.) that would have undermined President Trump's ban on transgender military service won't get a vote in the U.S. Senate, the Washington Blade has learned.
Bolsonaro, Lula to face off in second round of Brazil presidential election
Neither candidate received 50 percent of vote on Sunday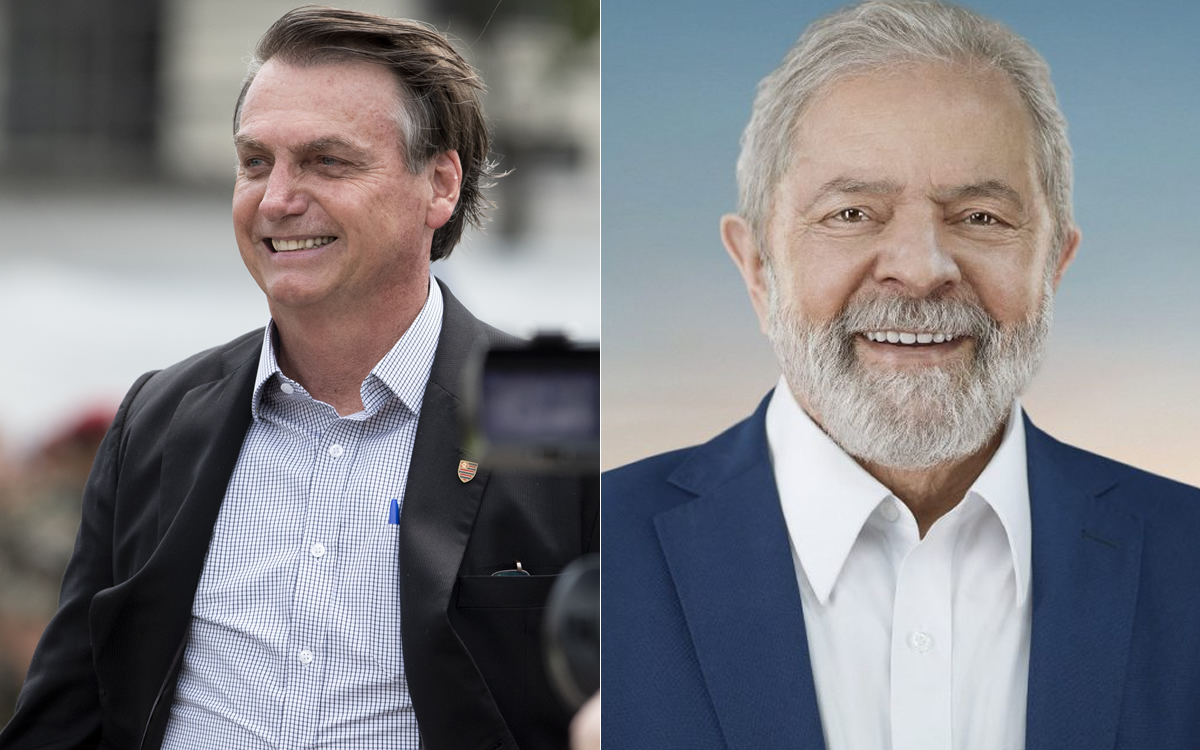 Editor's note: International News Editor Michael K. Lavers will be on assignment in Brazil through Oct. 11.
BRASÍLIA, Brazil — Brazilian President Jair Bolsonaro and former President Luiz Inácio Lula da Silva will face off in the second round of the country's presidential election on Oct. 30 after neither of them received a majority of votes on Sunday.
Da Silva was ahead of Bolsonaro by a 47.9-43.6 percent margin with 97.5 percent of electronic voting machines counted, according to Brazil's Supreme Electoral Tribunal.
Bolsonaro, a former Brazilian Army captain who is a member of the right-wing Liberal Party, represented Rio de Janeiro in the Brazilian Congress from 1991 until he took office in 2018.
Polls ahead of Sunday's election suggested Da Silva was poised to defeat Bolsonaro in the first round. Bolsonaro's efforts to discredit Brazil's electoral system increased concerns that violence could erupt in the country if Bolsonaro did not accept the results.
The incumbent president has faced sharp criticism because of his rhetoric against LGBTQ and intersex Brazilians, women, people of African and indigenous descent and other groups.
He has encouraged fathers to beat their sons if they think they are gay.
Bolsonaro during a 2019 press conference in the White House Rose Garden stressed his "respect of traditional family values." Bolsonaro has expressed his opposition to "gender ideology," supports legislation that would limit LGBTQ-specific curricula in Brazil's schools and condemned a 2019 Brazilian Supreme Court ruling that criminalized homophobia and transphobia.
A Brazilian Federal Police investigator in August called for prosecutors to charge Bolsonaro with incitement for spreading false information about COVID-19 after he said people who are vaccinated against the virus are at increased risk for AIDS. Activists and HIV/AIDS service providers with whom the Washington Blade spoke in March sharply criticized Bolsonaro's policies towards people with HIV/AIDS.
Da Silva, who was Brazil's president from 2003-2010, is a member of the country's leftist Workers' Party.
Sergio Moro, a judge who Bolsonaro later tapped as his government's Justice and Public Security Minister, in 2017 sentenced Da Silva to 9 1/2 years in prison after his conviction on money laundering and corruption charges that stemmed from Operation Car Wash.
The Brazilian Supreme Court in November 2019 ordered Da Silva's release.
Julian Rodrigues, who was the coordinator of the Workers' Party's National Working Group from 2006-2012, noted to the Blade during a previous interview that Da Silva in 2004 created the Health Ministry's "Brazil without Homophobia" campaign. Rodrigues also highlighted Da Silva created the Culture Ministry's Diversity Secretariat that, among other things, funded community centers and sought to make police officers and other law enforcement officials more friendly to LGBTQ and intersex people.
The Blade will update this story.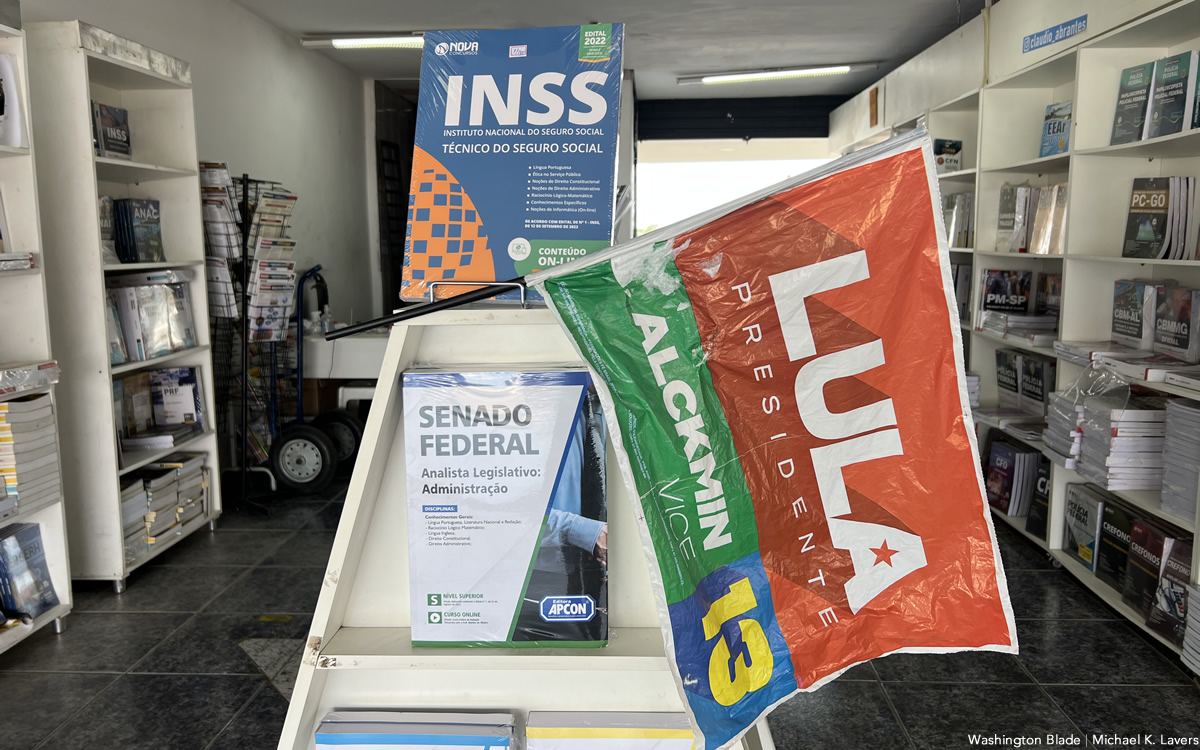 Survey shows 72% of Utah residents back same-sex marriage
Troy Williams, executive director of Equality Utah said he's not surprised to see that a majority of Utahns now support marriage equality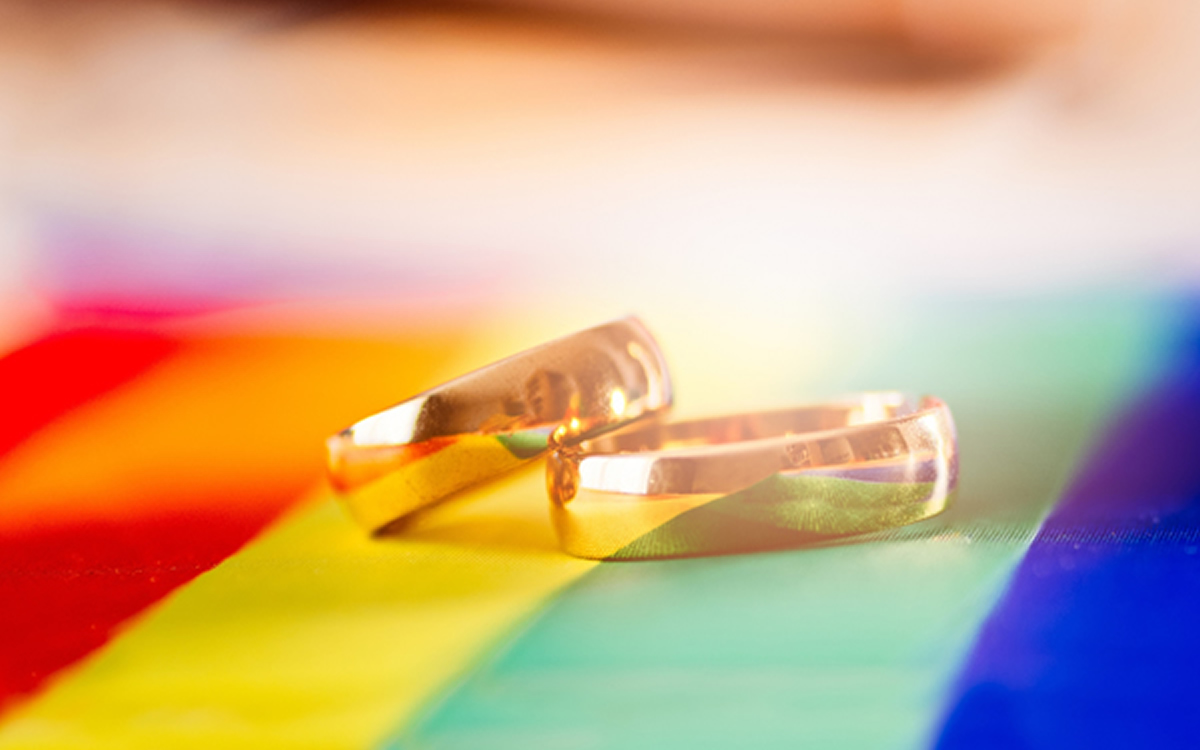 The results of a poll run by the Hinckley Institute of Politics and the Desert News found 72% of Utah's residents agree that marriages between same-sex couples should be recognized by law as valid, with the same rights as cis-gender marriages.
"For a state that less than 20 years ago passed laws and a constitutional amendment prohibiting same-sex marriage, there has been a seismic shift in opinion," said Jason Perry, director of the Hinckley Institute of Politics at the University of Utah.
The Deseret News/Hinckley Institute of Politics survey also found that 23% of those surveyed disagreed, while 5% expressed that they don't know.
The poll shows Utahns are aligned with the nation as a whole on the issue. A Gallup poll in May found 71% of Americans say they support legal same-sex marriage, a new high.
Troy Williams, executive director of Equality Utah, told the Desert News that he's not surprised to see that a majority of Utahns now support marriage equality.
"Utah is a pro-family state, and we recognize that families come in all shapes and sizes. When we see loving, committed couples joining in matrimony, our natural impulse is to support and encourage that love. This gives me great hope for the future," he said.
A new poll shows nearly three-fourths of Utahns support legal same-sex marriage. | By @dennisromboy #utpolhttps://t.co/DBJHHNgmnJ

— Deseret News (@Deseret) September 30, 2022
Rep. Pocan introduces legislation to create nat'l LGBTQ history museum
Bills seek answer on including site as part of Smithsonian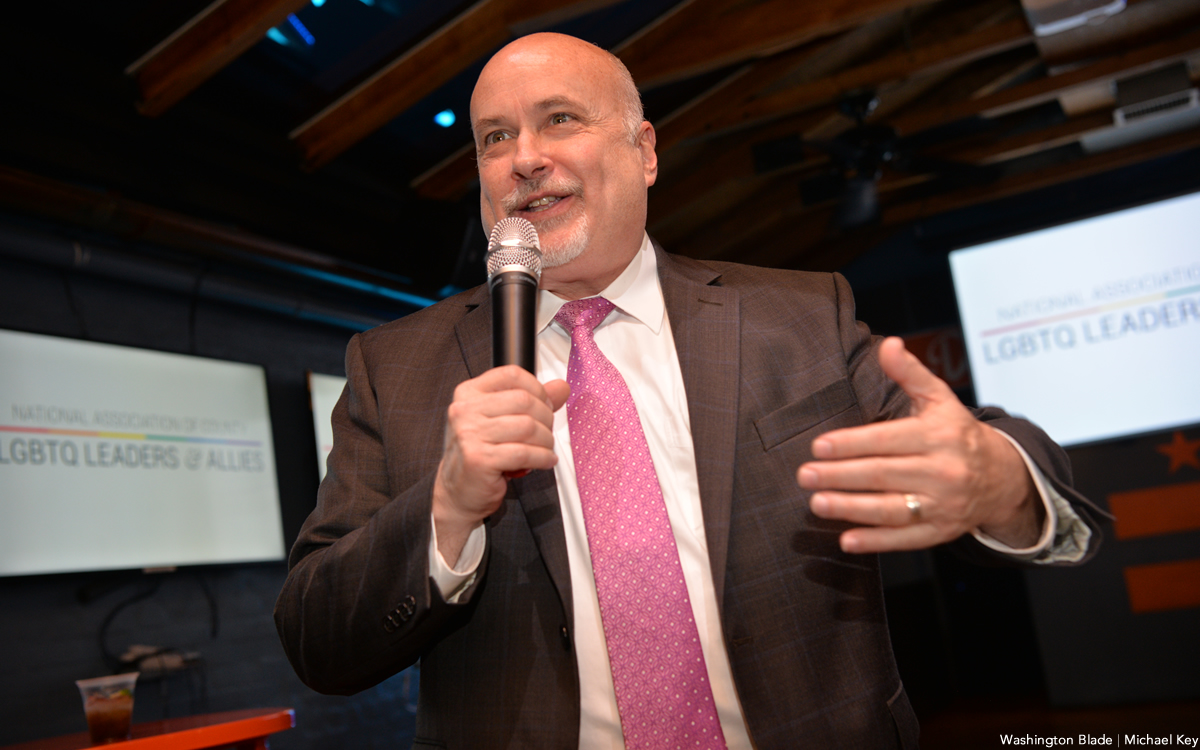 Rep. Mark Pocan (D-Wis.) has introduced legislation that would set up the process to create a National Museum of American LGBTQ+ History & Culture, potentially as an official site within the Smithsonian Institution in Washington, D.C.
Pocan, one of nine openly gay members of the U.S. House and co-chair of the LGBTQ+ Equality Caucus, said in a statement Thursday the measures would are effort to preserve LGBTQ history "as our community faces unprecedented attacks and attempts to erase our history." The pair of bills is H.R.9070 and H.R.9071.
"It is vital to remember our collective past – particularly when certain states seek to constrain and repeal existing rights by passing bills that harm LGBTQ+ youth and our community at large," Pocan said. "Let's tell these stories, and honor the many contributions the LGBTQ+ community has made to this nation with a museum in Washington, D.C."
The first bill, according to a news statement, would creates an eight-member commission of individuals with expertise in museum planning or LGBTQ+ research and culture "to look into the viability of establishing such a facility in the nation's Capital."
Among other things, the commission would be charged with recommending a plan on action for museum, including fundraising for the museum, and submitting to Congress a plan for construction of the museum, the statement says.
The bill would also instruct the commission to address whether the museum should be part of the Smithsonian Institution, based in the nation's capital and the world's largest museum and research complex, per the news statement. The full study, the statement says, would have to be completed in 18 months.
If the Smithsonian were to adopt the a museum on LGBTQ history and culture, it would be similar to other museums under its jurisdiction focused on minority populations in the United States, including the National Museum of African American History & Culture and the National Museum of the American Indian.
The second bill, according to a news statement, would be eligible for consideration by Congress after the commission completes its work and issues its recommendations and allow for formal creation of the museum. More than 50 lawmakers, including all nine openly gay members of the U.S. House, co-sponsor the legislation.