Katy, Gaga, Janet, Kesha, Bruno for starters
Be ready to cough up hundreds for good seats at A-lister shows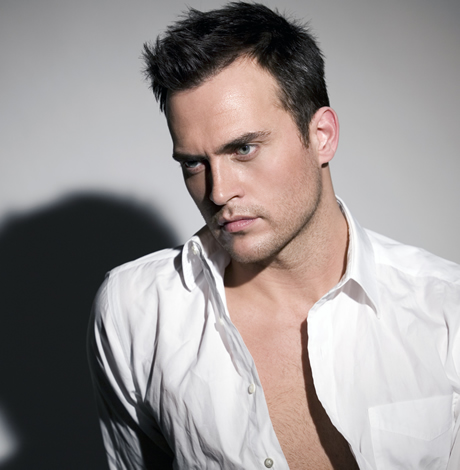 This fall brings a massive wealth of talent to the Washington area. There are many shows to choose from with every imaginable genre represented. Here is but a small sampling.
The fall season begins with a bang as pop/R&B superstar the Weeknd brings his "Starboy Legend of the Fall 2017 World Tour" to Capital One Arena, formerly the Verizon Center (601 F Street, N.W.), on Friday, Sept. 15 at 7:30 p.m. Tickets range from $39-276 and up. For more information, visit capitalonearena.monumentalsportsnetwork.com.
MGM National Harbor (101 MGM National Ave., Oxon Hill, Md.) has an impressive lineup of talent slated including famed Bollywood vocalist Shreya Ghoshal. She performs on Friday, Sept. 15 at 8:30 p.m. Tickets range from $80-281 and up, and details are available mgmnationalharbor.com.
Acclaimed Canadian alternative collective Arcade Fire and their "Infinite Content 2017 Tour" will play Capital One Arena on Saturday, Sept. 16 at 7:30 p.m. Tickets range from $26-230 and up.
Popular up and coming alternative popsters Young the Giant appears with Cold War Kids at Merriweather Post Pavilion (10475 Little Patuxent Parkway, Columbia, Md.) on Saturday, Sept. 16 at 6:30 p.m. Tickets range from $35-100. Details at merriweathermusic.com.
On Sept. 19-20, English pop heartthrob Ed Sheeran stops by the Capital One Arena for two sold-out shows.
R&B singer Brandy will appear at the Fillmore Silver Spring (8656 Colesville Rd., Silver Spring, Md.) on Wednesday, Sept. 20 at 8 p.m. The general admission tickets are priced at $45 with more information available at fillmoresilverspring.com.
Celebrating their 25th anniversary with their "Middle of Everywhere Tour," pop trio Hanson will play at the Fillmore Silver Spring on Sunday, Sept. 24 at 8 p.m. for a sold-out show.
Pop diva Katy Perry brings "WITNESS: the Tour" to Capital One Arena on Monday, Sept. 25 at 7 p.m. Tickets range from $50-427 and up.
Veteran British popsters Saint Etienne perform at U Street Music Hall (1115 U St., N.W.) on Wednesday, Sept. 27 at 7 p.m. Tickets are $30. Details at ustreetmusichall.com.
As expected, the 9:30 Club (815 V Street, N.W.) has an impressive array of talent lined up for its hallowed stage this fall. The versatile electronic hip-hop visionary Thundercat plays a highly anticipated show on Friday, Sept. 29 at 9:30 p.m., with tickets at $25. More information is available at 930.com.
R&B/pop superstar Bruno Mars brings his electrifying "24K Magic World Tour" to Capital One Arena for two shows Sept. 29-30 at 8 p.m. Tickets range from $188 to as much as $1,180 and higher to see one of the biggest names in music.
One of the most acclaimed electronic groups around Crystal Castles return to the 9:30 Club for a Saturday, Sept. 30 show that begins at 9:30 p.m.Tickets are $30.
DAR Constitution Hall (18th and C streets N.W.) welcomes former One Direction star Harry Styles for a show on Sunday, Oct. 1 at 7 p.m. Tickets range from $57.70-97.50. For more details, visit dar.org/constitution-hall.
At the Kennedy Center (2700 F Street, N.W.) on Sunday, Oct. 1 is an intriguing show called "Orion's Rise: A Special Performance" with Solange and the Sun Ra Arkestra. The show begins at 7 p.m. and tickets range from $49-169. More information is available at kennedy-center.org.
Mashrou' Leila, a gay-led rock band from Lebanon, plays the Flex Stage room at the Birchmere on Sunday, Oct. 1 at 7:30 p.m. Tickets are $35. Details at birchmere.com.
Latino stars Enrique Iglesias and Pitbull team up for a show at Capital One Arena on Tuesday, Oct. 3 at 7:30 p.m. Tickets range from $39-309 and up.
Hot off a stellar new album, Kesha is back and better than ever with her "Rainbow Tour 2017." She performs at the Fillmore Silver Spring on Friday, Oct. 6 at 8 p.m. It's sold out.
Half of the Indigo Girls, lesbian folk-pop icon Emily Saliers brings her solo "Murmuration Nation Tour" to The Birchmere (3701 Mount Vernon Ave., Alexandria, Va.) on Wednesday, Oct. 11 at 7:30 p.m. Tickets are $29.50. Details at birchmere.com.
Foster the People, Young Thug and Galantis headline the 2017 All Things Go Fall Classic music and food festival at Union Market Oct. 6-8. Details at allthingsgofallclassic.com.
Local favorite Dave Grohl and his powerhouse rockers Foo Fighters have the honor of opening the new venue on the Waterfront, The Anthem (901 Wharf St., S.W.), for a historic show on Thursday, Oct. 12 at 8 p.m. Tickets begin at $100 although it may take some good fortune to find one for this sold-out show. More information is available at theanthemdc.com.
The inspirational transgender vocalist Laura Jane Grace and her cohorts in Against Me! perform Friday, Oct. 13 at the 9:30 Club for a 9:30 p.m.show, with tickets at $25.
The always hilarious and thought-provoking Margaret Cho is back for a performance at Warner Theatre (513 13th Street, N.W.) on Saturday, Oct. 14 for her "Fresh Off The Bloat Tour." Tickets are $27-58. Details at warnertheatredc.com.
Openly gay singer/actor Cheyenne Jackson will be at the Barns at Wolf Trap (1635 Trap Road, Vienna, Va.) on Sunday, Oct. 15 at 8 p.m. Tickets are $45-55. Details at wolftrap.org.
The return of LCD Soundsystem is one of the big musical stories of 2017, and they perform two nights at the Anthem Oct. 17-18 at 8 p.m. Tickets range from $61.75-81.75.
Queens of the Stone Age and British rockers Royal Blood team up for an exciting show at the Anthem on Friday, Oct. 20 at 8 p.m. Tickets range from $49.50-75.
The popular DJ and electronic producer Zedd is slated for a show at the Anthem on Saturday, Oct. 21 at 8 p.m. Tickets range from $41-76.
One of the most important bands currently recording is undoubtedly the War on Drugs, and they return to D.C. for a show at the Anthem on Monday, Oct. 23 at 7:30 p.m. Tickets range from $75-125.
Out comedian Suzanne Westenhoeffer plays the Birchmere on Friday, Oct. 27 at 7:30 p.m. Tickets are $45.
Shawn Colvin is celebrating her classic album "A Few Small Repairs" with a 20th Anniversary Tour that will stop at the Birchmere for two highly anticipated shows Oct. 30-31 at 7:30 p.m. Tickets are $62.50.
Maynard James Keenan and A Perfect Circle bring their dark and heavy rock to EagleBank Arena (4500 Patriot Cir., Fairfax, Va.) on Wednesday, Nov. 1 at 8 p.m. Tickets range from $40-276 and up with more information available at eaglebankarena.com.
The following night Fall Out Boy will also rock out EagleBank Arena. The emo rockers bring their "MANIA Tour" for Thursday, Nov. 2 show that begins at 7 p.m. Tickets range from $30-245 and up.
A cappella wonders Straight No Chaser bring their dynamic harmonies to DAR Constitution Hall for a Thursday, Nov. 2 show that begins at 7:30 p.m. Tickets are $62 and up.
Legendary singer/songwriter/pianist Tori Amos is always spectacular live and her latest tour in support of new album "Native Invader" should be no different. She's playing at MGM National Harbor on Friday, Nov. 3 at 8 p.m., with tickets ranging from $54-216 and up.
Popular '90s-era alternative rockers the Breeders are back, and will play Lincoln Theatre (1215 U Street, N.W.) on Sunday, Nov. 4 at 8 p.m. Tickets are $35. Details at thelincolndc.com.
One of the more intriguing shows of the season promises to be the eclectic and uber-talented Flying Lotus in 3D at Echostage (2135 Queens Chapel Rd., N.E.) on Sunday, Nov. 5 at 7 p.m. Tickets are $45 and more information is available at echostage.com.
Seattle-based rapper Macklemore, known for his smash "Thrift Shop" and his touching "Same Love" with Ryan Lewis and Mary Lambert is appearing solo on "The Gemini Tour" at the Fillmore Silver Spring. The Saturday, Nov. 11 show begins at 8 p.m. and is sold out.
The always entertaining duo of openly gay sisters Tegan and Sara bring their "10th Anniversary Acoustic Tour" celebrating their album "The Con" to the Anthem on Saturday, Nov. 11 at 8 p.m. Tickets are in the $50.50-76 range.
Legendary dance/pop/R&B icon Janet Jackson is back after delaying her previously scheduled show to have her baby. The new mother brings her "State of the World Tour" to Capital One Arena on Thursday, Nov. 16 at 8 p.m., with tickets ranging from $37-337 and higher. She plays Baltimore on Saturday, Nov. 18.
The musically gifted St. Vincent is a must-see when she appears at the Anthem on Monday, Nov. 17 at 7:30 p.m. Tickets are $44-60.
R&B songstress Erykah Badu brings her chill groove to the Anthem on Saturday, Sept. 18 at 8 p.m. Tickets are $76-126.
One of the most anticipated shows of the fall is undoubtedly the one and only Lady Gaga, who brings her "Joanne World Tour" to Capital One Arena on Sunday, Nov. 19 at 7:30 p.m. Tickets range from $74-587 or more.
Diva extraordinaire Chaka Khan graces the stage of Warner Theatre on Friday, Nov. 24 at 8 p.m. Tickets range from $69-130.
Electro-wizard Diplo is at Echostage for a Saturday, Nov. 25 for a 9 p.m. show. Tickets are in the $40-50 range for what is certain to be an electrifying performance.
St. Vincent, who eschews labels but believes in gender and sexual "fluidity," plays Anthem on Monday, Nov. 27. Tickets are $44-149.
Rap mogul JAY-Z is set to rock the Capital One Arena on Wednesday, Nov. 29 at 8 p.m. on his "4:44 Tour." Tickets range from $50-356 and higher.
The influential duo of Amanda Palmer and Brian Viglione, the Dresden Dolls, are back for a show at the 9:30 Club on Tuesday, Nov. 31 at 9:30 p.m. Tickets are $35.
Longtime favorite pop-folk troubadour Dar Williams is back at the Birchmere Dec. 8-9 at 7:30 p.m. Tickets are $25 for a concert that will also include readings and discussions from her new book, "What I Found in a Thousand Towns."
As fall winds to an end, there are worse ways to get into the holiday mood than by seeing the A Pentatonix Christmas Tour at the Anthem on Sunday, Dec. 17 at 7 p.m. Tickets range from $59.50-149.50 for a chance to see the a cappella supergroup.
And as has become an annual event, gay shock- and schlockmeister John Waters returns to the Birchmere for his Christmas show on Thursday, Dec. 21 at 7:30 p.m. Tickets are $55.
Janet Jackson doc premieres this weekend
Remembering 10 times iconic singer was there for LGBTQ community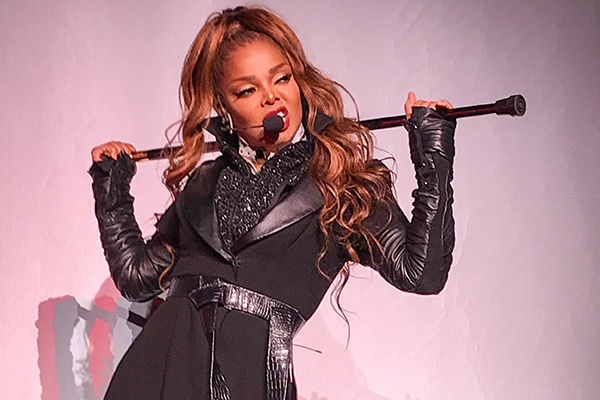 Iconic singer Janet Jackson, a longtime LGBTQ ally, unveils her long-awaited documentary simply titled "Janet" on Friday, Jan. 28. It concludes the following night; each installment is two hours long.
Jackson has said she spent five years compiling footage and creating the documentary, which airs at 8 p.m. both nights on A&E and Lifetime networks. It was produced by Jackson and her brother Randy Jackson and it's timed to commemorate the 40th anniversary of her 1982 debut album.
An extended trailer for the film reveals Jackson will talk candidly about her brother Michael and the 2004 Super Bowl incident, including the news that Justin Timberlake reached out and asked her to join him during his widely panned 2018 Super Bowl return performance.
Prior to the pandemic, Jackson announced a new studio album and tour titled "Black Diamond," but both were postponed due to COVID. No official word about the status of either, but speculation is rampant that she will finally release the new album once the documentary airs.
"Musically, what I've done, like doing 'Rhythm Nation' or doing 'New Agenda' or doing 'Skin Game,' creating those bodies of work with Jimmy and Terry, I feel like I've laid a certain foundation," Jackson tells Allure magazine in a new cover story this month. "I would hope that I'd be able to continue if I choose to. You know what I mean? But only time will tell."
As Jackson's legion of queer fans awaits this weekend's premiere, the Blade takes a look back at 10 times Janet was there for the LGBTQ community.
1. "The Velvet Rope" project. In 1997, Jackson released her critically acclaimed sixth studio album "The Velvet Rope," an introspective and deeply personal collection of songs that touched on her depression, but also tackled LGBTQ issues. On the track "Free Xone," she spoke out forcefully against anti-LGBT bias. She also covered Rod Stewart's "Tonight's the Night," without changing the pronouns in the love song, prompting speculation about her sexual orientation. But it was her international No. 1 hit "Together Again" that continues to resonate with LGBTQ fans. An upbeat, joyful dance song, it was conceived as a tribute to Jackson's friends who died of AIDS.
2. GLAAD award. In 2008, Ellen DeGeneres presented Jackson with the Vanguard Award at the 19th annual GLAAD Media Awards. GLAAD's president said, "We are delighted to honor Janet Jackson at the 19th annual GLAAD Media Awards in Los Angeles as such a visible, welcoming and inclusive ally of the lesbian, gay, bisexual and transgender community. Ms. Jackson has a tremendous following inside the LGBT community and out, and having her stand with us against the defamation that LGBT people still face in our country is extremely significant."
3. Ebony magazine interview about her sexuality. In 2001, Jackson gave an interview to Ebony magazine in which she was asked about her sexual orientation. "I don't mind people thinking that I'm gay or calling me gay," she said. "People are going to believe whatever they want. Yes, I hang out at gay clubs … I go where the music is good. I love people regardless of sexual preference, regardless of race. No, I am not bisexual. I have been linked with dancers in our group because we are so close. I grew up in a big family. I love being affectionate. I love intimacy and I am not afraid to show it."
4. Video support for It Gets Better, Trevor Project. In 2010, Jackson recorded a video for the Trevor Project and later appeared on CNN's "Larry King Live" to promote awareness of youth suicide. "If you're LGBT you're probably thinking you're all alone, but you're not," she said in the video. "I can relate because I was one of those kids who internalized everything."
5. "State of the World Tour." Jackson's LGBTQ support continued in 2017. Her tour's opening sequence highlighted a range of problems facing the world, from famine and war to police brutality and included a call for justice and for LGBTQ rights.
6. "The Kids." Jackson has always employed a diverse crew of professional dancers for her videos and tours. Some of her closest friends and collaborators over the years have been prominent out gay and lesbian choreographers, singers, dancers, makeup artists and designers. She lovingly refers to her backup dancers as "the Kids."
7. NYC Pride performance. In 2004, Jackson performed for a packed audience at Pride Dance NYC at Pier 54.
8. "Will & Grace" cameo. In 2004, Jackson made a memorable cameo on "Will & Grace," judging a dance-off between Jack and another dancer.
9. HRC, AIDS Project Los Angeles awards. In 2005, Jackson was honored by both the Human Rights Campaign and AIDS Project Los Angeles for her work raising money for AIDS charities.
10. Janet's Blade interview. In 2006, Jackson granted an exclusive interview to the Washington Blade. It was one of the rare times she touched on the Super Bowl controversy and her brother Michael's acquittal on child molestation charges, telling Blade Editor Kevin Naff, "I got all of that out of my system, that's not what I'm feeling right now. I wrote about [those controversies] but I didn't choose to put it out there on the album." In the interview, Jackson also reiterated her support for marriage equality, said she'd never had a sexual relationship with a woman and revealed that she'd never met Madonna.
International Women Club set for Jan. 24
Event at National Harbor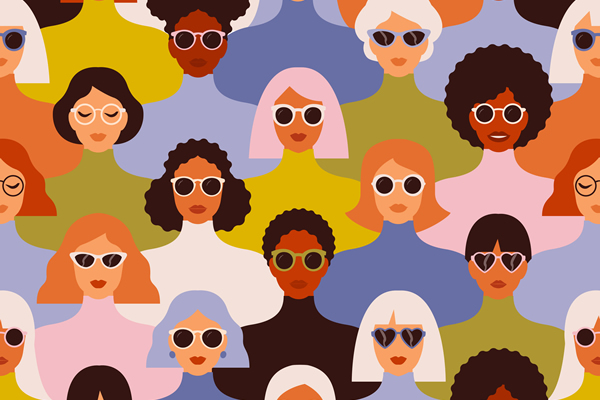 International Women United Organizer will host "Multicultural International Women Club" on Monday, Jan. 24 at 7 p.m. at National Harbor.
The goal of this event is to bring together women from different countries and cultures for friendship, support and community. Guests will get to share interesting facts about their country, talk about their culture, values, styles, and differences with others while learning from others and making friends from all over the globe. Those who speak English as a second language are welcome to attend.
This event is free and more details are available on Eventbrite.
SAG Award slate points to a not-very-queer Oscar night
'Power of the Dog' snubbed in Best Cast category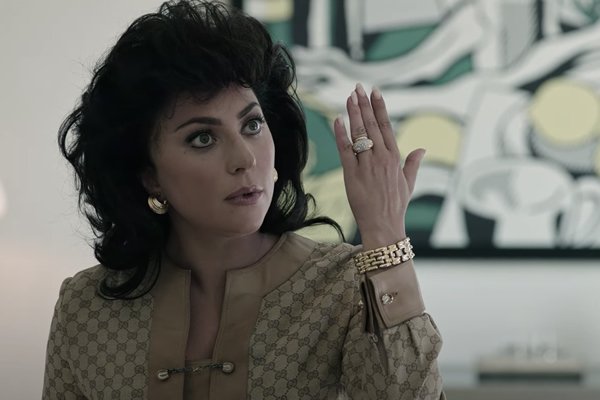 It's mid-January, and pandemic or not, Hollywood's "awards season" has kicked off in earnest.
The announcement last week of nominations for the 28th Annual Screen Actors Guild Awards means that it's now time for armchair pundits, bookmakers, and film journalists to start compiling their predictions for the Oscars, which everyone knows are the main event when it comes to Hollywood awards.
This should be a good-natured exercise in fun, driven by a love for the movies and a genuine appreciation of the artistry of the people who make them – but at a time when the film industry is under deep scrutiny for diversity and inclusion, things can get complicated.
Since they are decided by members of a union that also makes up a substantial portion of the Academy's voting body, the SAG Awards are considered a reliable bellwether for the Oscars race, though with fewer categories than the Academy, not to mention the complex interplay of personal loyalties and working relationships that undoubtedly influence their choices, they still leave room for a lot of speculation. Still, their record for aligning with the Academy's eventual choices makes it worth factoring them in as we attempt to assess the chances for our favorite contenders to earn Oscar gold.
For Blade readers, of course, the key question is likely to be about which of the year's LGBTQ movies are going to snag wins. Unfortunately, the answer to that question might be pretty bleak.
Of the 22 titles nominated within the SAG Awards' six film categories, only one – "The Power of the Dog" – could be said to have any significant queer content. Others, like "West Side Story", "tick, tick… BOOM!", "The Eyes of Tammy Faye", "Being the Ricardos", or "House of Gucci", have either LGBTQ-relevant elements in their narratives or obvious LGBTQ appeal in their subject matter, and some have both. But there is no "Moonlight" or "Call Me By Your Name" on which to hang the hope of a definitively queer winner in any category.
In the Best Performance by a Cast in a Motion Picture race – which is essentially the SAG Awards' equivalent of Best Picture – the biggest surprise is the omission of "Power of the Dog." Filmmaker Jane Campion's dark and subtle western about the toxic relationship between a domineering older rancher and his effeminate new nephew has been a fixture in the top categories at awards ceremonies so far, but despite earning nods in other categories, it was shut out of the competition for this one. That leaves little in the way of LGBTQ inclusion among the five nominees ("Belfast", "CODA", "Don't Look Up", "House of Gucci", "King Richard"), but it doesn't keep "Power" from being a front-runner at the Oscars, where the Best Picture category can include up to 10 contenders. Even if all five of the SAG choices make it into the Academy's race, Campion's movie is almost certainly going to be there, too. The same can probably be said of "West Side Story", another presumptive front-runner, but given its track record of wins so far, "Power" still stands as our favorite to take the honor on Oscar night.
For Best Performance by a Female Actor in a Motion Picture, the lineup includes several films of LGBTQ interest. "The Eyes of Tammy Faye," which earned a nod for star Jessica Chastain, is a biopic that takes time to address its real-life protagonist's surprising legacy as a queer ally; "Being the Ricardos," though it contains no directly LGBTQ material, has the obvious appeal of focusing on Lucille Ball, a show biz icon beloved for decades by the gay community, who is portrayed with delicacy and respect by nominee Nicole Kidman; Jennifer Hudson's star turn as Aretha Franklin – another legendary diva with queer appeal – snagged her a nomination for "Respect"; and finally, Ridley Scott's "House of Gucci" grabbed another nod here for Lady Gaga, the only out member of the LGBTQ community in the running. It would be great to see Mother Monster take home this prize, but she's got stiff competition; based on honors given out so far, she stands as a frontrunner, but with Hudson and Kidman in the mix, not to mention awards darling Olivia Colman (nominated for "The Lost Daughter"), it feels like anybody's race. Win or lose at the SAGs, Gaga still has a strong chance of being included in Oscar's Best Actress category – as does out actress Kristin Stewart, whose performance as Lady Diana in "Spencer" puts her solidly on the Oscar shortlist, despite being snubbed here.
Best Performance by a Male Actor in a Motion Picture might also be wide open. A few weeks ago, Benedict Cumberbatch would likely be the clear favorite to win for his towering performance as the closeted rancher in "Power of the Dog", but after fellow nominee Will Smith's win at the Golden Globes for "King Richard" his chances seem less sure. It's a category that includes two Black actors – Smith and Denzel Washington ("The Tragedy of Macbeth") – and on a slate that is otherwise dominated by white nominees it's one of the few opportunities for the SAGs to diversify its winners' circle. It's also worth mentioning that Andrew Garfield, nominated for "tick, tick… BOOM!", won the Globes prize for Best Actor in a Comedy or Musical, which combined with widespread acclaim for his performance makes him a strong contender to pull off an upset from either of the two frontrunners – a scenario likely to be repeated at the Academy Awards. In any case, Washington and Javier Bardem (nominated for playing Desi Arnaz in "Being the Ricardos") are probably the dark horses here.
In the supporting categories, things look even less promising for LGBTQ inclusion. Nominated for "West Side Story" is Ariana DeBose, who is the clear favorite to win as Female Actor, though Kirsten Dunst's quietly devastating performance in "Power of the Dog" has been accumulating considerable buzz, too. Both will likely be included at the Oscars as well. On the Male Actor side, the most clearly queer-friendly choice is Kodi Smit-McPhee, also for "Power of the Dog"; it's a wild card category, skewed by the presence of big names (Ben Affleck and Bradley Cooper, nominated for "The Tender Bar" and "Licorice Pizza", respectively) who might gain votes on the basis of star status alone, but Smit-McPhee has made a consistently strong showing throughout the awards race so far – and frankly, deserves to win just for his ability to hold his own opposite the charismatic Cumberbatch. He's our favorite in the category not just here, but also on Oscar night.
The SAG Awards, of course, also present awards for television. Those don't have much bearing on the Oscars, but it's worth mentioning that the nominees there include LGBTQ-relevant favorites like "The Handmaid's Tale", "Succession", "Hacks", "The White Lotus", and "Halston." We'll take a closer look at those when the Screen Actors Guild makes their presentation, which will air live on TNT and TBS, on Sunday, Feb. 27.
Meanwhile, it's time to start working on those Oscar predictions. Ready, set… GO!