FALL ARTS PREVIEW 2017: Books
Maupin's memoirs, drag photos, 'Davie Bowie Made Me Gay' among fall book highlights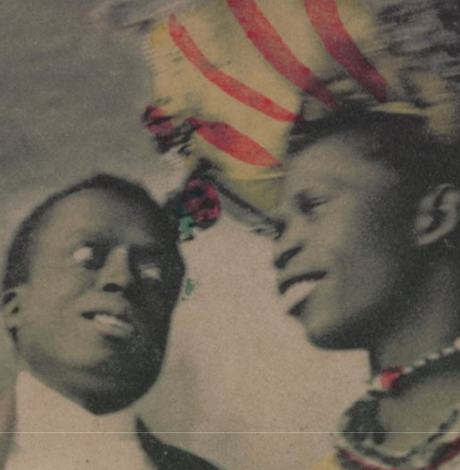 EVENTS
The 22nd annual Baltimore Book Festival returns to the Inner Harbor Promenade Sept. 22-24. The festival, which is free and open to the public from 11 a.m.-7 p.m. each day, will feature about 500 presenting authors and 3,000 books for purchase at the Ivy Book Shop. Some of the literary stars who will be presenting include Nigerian author Chimamanda Ngozi Adichie, children's book writer Adam Gidwitz, and queer poet, writer, and performer Eileen Myles. For more details, including the full schedule of events, visit baltimorebookfestival.org.
Hot off the release of his highly anticipated memoir, "Logical Family" (Harper, Oct. 3), Armistead Maupin will speak at the National Museum of the American Indian (4th St and Independence Ave., N.W.) at 6:45 p.m. on Wednesday, Oct. 4. "Armistead Maupin: Tales of a Lifetime," will include a reading, discussion and book signing. "Logical Family" traces Maupin's journey from his childhood in conservative North Carolina to Vietnam and eventually 1970s gay San Francisco, recounting the relationships he cherished along the way and how they have shaped him into one of America's most celebrated writers. For more information and to purchase tickets, visit smithsonianassociates.org.
RELEASES
Hillary Clinton's seventh book (her third memoir) "What Happened" (Simon & Schuster, Sept. 12) recounts her failed quest for the White House last year. Clinton has been more candid of late, a change of tone some — political ideology aside — are finding refreshing. Be prepared to shell out big bucks if you want to catch her on her book tour. Her Sept. 18 appearance at Warner Theatre in Washington is nearly sold out (and may be by the time this is published). As of Monday, tickets were still available ranging from $195-345. Visit livenation.com for details.
If you're a poetry fan, "Madness" by Sam Sax (Penguin Books, Sept. 12) is a stunning debut collection that interrogates our understanding of heterosexuality, sanity, masculinity and addiction. Sax, a queer Jewish writer and educator, draws on his personal and family mental health history to confront these difficult themes with fearlessness and candor.
In his latest conceptual series, "Beautiful Berlin Boys" (Kehrer Verlag, Sept. 12), Iranian American photographer, Ashkan Sahihi, pays homage to the gay creative community ravaged by the AIDS epidemic in 1980s New York City through nude photographs of gay artists in modern-day Berlin. In compiling the spare, intimate portraits, Sahihi discovered a haunting familiarity in his subjects, who recall the gay avant garde of his past while representing the newest generation of gay men in what he considers today's creative capital.
"True Sex: the Lives of Trans Men at the Turn of the Twentieth Century" by Emily Skidmore (NYU Press, Sept. 19) tells the overlooked stories of 18 trans men who assimilated into small town communities during the late 1800s. Skidmore pieces together reports from local newspapers, medical journals and other sources to offer queer narratives that were not cosmopolitan or subversive, but rather quite ordinary, challenging our preconceived notions of community, rural identity and who we think of as trans or queer.
Amidst political uncertainty surrounding LGBT rights, "Nasty Women: Feminism, Resistance, and Revolution in Trump's America" by Samhita Mukhopadhyay and Kate Harding (Picador, Oct. 3) is an inspiring collection of essays from leading feminist writers who describe how we got here and how we can resist. Featured essays include Samantha Irby on living as a queer black woman in rural America, Randa Jarrar on cross country travel as a queer Muslim woman and Meredith Taulson on feminism and the transgender community, among many others.
"The Book of Love and Hate," a new novel from Lambda Literary Award winner Lauren Sanders (Akashic Books, Oct. 3) tells of of protagonist Jennifer Baron encounters with queer Palestinians in Israel while searching for her missing father.
Also out that day is "TELL: Love, Defiance and the Military Trial at the Tipping Point for Gay Rights" by Maj. Margaret Witt with Tim Connor (ForeEdge, Oct. 3), a personal account of Witt's decorated military career and the path to the repeal of the "Don't Ask, Don't Tell" policy for LGBT servicemembers.
Any true Sasha Velour fan already has "Drags" (Kmw Studio, Oct. 16) set to preorder. Shot by photographer Gregory Kramer, the collection features hyper-glam black and white, full-length studio portraits of New York City's drag kings and queens. "Drags" also includes essays by some of the photo subjects themselves: Charles Busch, Linda Simpson, Goldie Simpson, and of course, the ever-scholarly Sasha.
With recipes written as deliciously as they taste, "The Juhu Beach Club Cookbook: Indian Spice, Oakland Soul" by Preeti Mistry and Sarah Henry (Running Press, Oct. 31) has already sent the foodie world into a frenzy well beyond the Bay Area. Mistry, a gay Indian American chef beloved for her big personality, provides a contemporary spin on the traditional Indian cooking she grew up with in this eclectic collection of street food, comfort classics and haute cuisine.
Andrea Lawlor's debut novel, "Paul Takes the Form of a Mortal Girl" (Rescue Press, Nov. 1), offers a witty and raucous portrait of LGBT radicalism during the early '90s. The story follows Paul Polydoris, who studies queer theory and writes provocative zines when not tending bar at the local gay club. Lawlor portrays an exhilarating picaresque hero whose identity seesaws from Riot Grrl to leather cub as he parties through era staples, such as the Michigan Womyn's Festival.
As a blend of memoir, true crime and ghost story, "Mean" by Myriam Gurba (Coffee House Press, Nov. 14) is difficult to categorize, but hilarious and poignant at every twist and turn. Gurba, a spoken-word performer and visual artist, tells her own coming of age story as a queer, mixed-race Chicana in California. "Mean" tackles themes of sexual violence, racism and homophobia with brassiness and heart as multilayered as Gurba's approach to genre.
"Every Night is Saturday Night: A Country Girl's Journey to the Rock & Roll Hall of Fame" (BMG, Nov. 14), written alongside Scott B. Bomar, is the long-awaited autobiography of Wanda Jackson, the legendary "Queen of Rockabilly," "First Lady of Rock & Roll" and treasured gay icon. Jackson shares personal stories on her relationship with Elvis Presley, her faith and the challenges she faced in bringing sex appeal to country music and femininity to Rock & Roll. The book also features a foreword by Elvis Costello.
In need of some playlist inspiration? "David Bowie Made Me Gay" by Darryl W. Bullock (The Overlook Press, Nov. 21) is a highly comprehensive history of LGBT music, spanning a century from early jazz and blues to today's most recognizable pop stars out of the closet. Bullock meticulously chronicles the LGBT community's vast influence on music through a historical lens, revealing how society's oscillation between acceptance and persecution has shaped what we listen to today.
In "Black on Both Sides: A Racial History of Trans Identity" (University of Minnesota Press, Dec. 5), C. Riley Snorton uncovers the obscured or erased narratives of black trans women in the United States, beginning with the mid-19th century and continuing through present-day oppression and resistance. Snorton, a professor of Africana studies and feminist, gender and sexuality studies at Cornell University, builds on early sexological writings, fugitive slave stories, Afro-modernist literature and other materials to craft this essential account of black trans history.
Other releases of note include:
• "Murder Under the Fig Tree: A Palestine Mystery," by Kate Jessica Raphael (She Writes Press), is a murder mystery novel that draws Rania Bakara, a Palestinian policewoman, deep into the underground Palestinian gay scene as she investigates the death of young man in a village adjacent to her own. The book is $16.95 and releases Sept. 19.
• "The Ultimate Guide to Gay Dads: Everything You Need to Know About LGBT Parenting But Are (Mostly) Afraid to Ask," by Eric Rosswood (Mango), is a generous resource for gay and bisexual men who are thinking about starting a family together. The guide is $13.85 and releases Oct. 24.
• "Mostly Straight: Sexual Fluidity among Men" by Ritch C. Savin-Williams (Harvard University Press) is a biological, empirical and psychological research-based exploration of the personal stories of 40 young men who identify as sexually fluid or "mostly straight." The book is $27.95 and releases Nov. 3.
• "Patient Zero and the Making of the AIDS Epidemic," by Richard A. McKay (University of Chicago Press), investigates the introduction of the term "patient zero" into the popular lexicon during the 1980s AIDS epidemic. The book thoughtfully traces the life of Gaëtan Dugas, who was incorrectly identified (and vilified) as the first AIDS case in North America. It is $24.91 and releases Nov. 15.
A timely biography of drag queen Doris Fish
An eye-opener to queer life in Sydney and San Francisco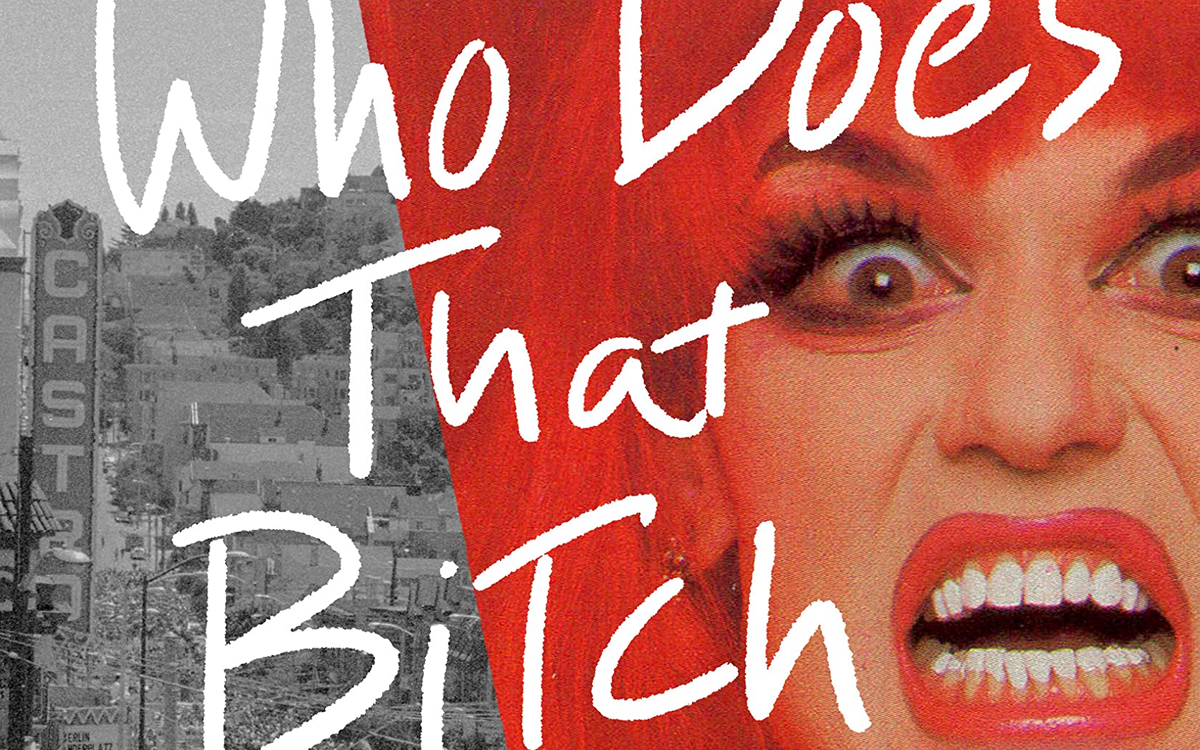 'Who Does That Bitch Think She Is? Doris Fish and the Rise of Drag'
By Craig Seligman
c.2023, PublicAffairs
$29/352 pages
Tennessee, home of Dollywood, just passed legislation banning "adult-oriented performances that are harmful to minors."
"If I hadn't been a girl, I'd have been a drag queen," Dolly Parton has said. (Make of that what you will, Tennessee Gov. Bill Lee.)
Nothing is more timely than cultural critic and writer Craig Seligman's new work of queer history "Who Does That Bitch Think She Is? Doris Fish and the Rise of Drag."

One day in the 1980s, Doris Fish, a San Francisco drag queen, sat for a shoot in a beauty salon. Sitting under a dryer, "curlers in his yellow fright wig, wearing a fuchsia top, turquoise pedal pushers, white peep-toe pumps and (too much) matching makeup, wide-eyed in what looks like despair," Fish modeled for West Graphics, a local greeting card company, Seligman writes.
These greeting cards featured queer humor. "BOTH YOUR DOCTOR & HAIRDRESSER AGREE! THIS TIME IT'S GOING TO TAKE MORE THAN A COMB-OUT," the caption to the card with Fish's stunning beauty parlor photo, read.
Then, most gay people weren't proud or irritated by these greeting cards, reports Seligman in his captivating history of drag told through the life of Fish, who was legendary in San Francisco from the 1970s until he died from AIDS in 1991.
The greeting cards were just funny to queer people at that moment, Seligman writes, "which was how the rest of the country saw them, too."
"Yet it's hard to envision their taking off the way they did a decade earlier," he adds, "The very people who might once have been appalled to learn they had a queer family member were snapping up these artifacts of gay humor."
This is one of the many insights into cultural changes in attitudes toward queer people and drag to be found in Seligman's illuminating bio of Fish.
Fish was born into a middle-class, Catholic family in 1952 as Philip Clargo Mills in Manly Vale, a suburb of Sydney, Australia. (Even the most ironic novelist wouldn't have come up with that name!)
Doris considered himself to be what we, today, would call cisgender, Seligman reports.
Fish's Australian friends and family referred to Fish as "he" and "him," Seligman writes. When Fish's queer male friends called him "she," it was "Mary camp banter," not "gender confusion," he adds. For these reasons, Seligman refers to Fish with masculine pronouns.
After a childhood spent quietly drawing, Fish became a star of the Sydney drag queen scene. He performed with, what Seligman calls a "psyche troupe" of drag queens, Sylvia and the Synthetics.
After moving to San Francisco in the 1970s, Fish performed in the beloved drag shows "Sluts a Go-Go" and "Nightclub of the Living Dead" as well as the outrageous sci-fi drag film "Vegas in Space."
Fish, Seligman makes clear, was complex, talented, and creative. Along with being a drag queen, he was a sex worker and artist. Fish was disciplined in all these areas of his life, Seligman writes.
"All three of those personas centered on his gayness," Seligman adds, "at a time when homosexuality was just beginning to make its way toward the center of the conversation in both of the countries [Australia and the U.S.] he called home."
Fish's life and work were entwined with queer history – from Club 181 to Anita Bryant's vicious anti-queer "Save Our Children Campaign" to the heroic role that Dianne Feinstein (as mayor of San Francisco) played during the AIDS crisis. Many queer histories, especially of the AIDS crisis, focus on New York. Seligman's work is an eye-opener to queer life in Sydney and San Francisco.
Seligman's husband, Silvana Nova, was part of "Vegas in Space." A hat tip to Seligman for working his spouse seamlessly into this thoughtful history.
Drag shows aren't just entertainment. They accomplish "satire's deepest dream: not just to rail against society, but to change it," Seligman writes.
If only Gov. Bill Lee and his ilk could be changed by "Who Does That Bitch Think She Is? Doris Fish and the Rise of Drag."
The Blade may receive commissions from qualifying purchases made via this post.
'Oscar Wars' an exhilarating read for film critics and fans alike
Awards a conflict zone for issues of race, gender, representation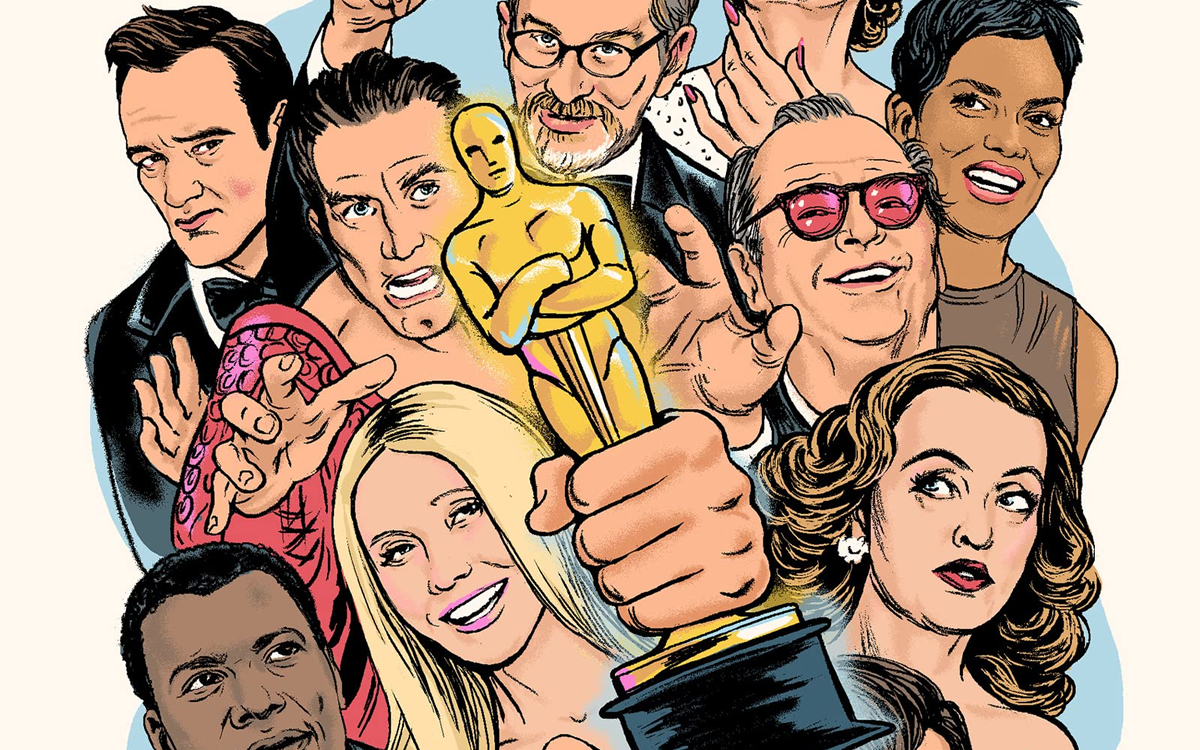 'Oscar Wars: A History of Hollywood in Gold, Sweat, and Tears'
By Michael Schulman
c.2023, Harper
$40/589 pages
Get out the guacamole! The game, beloved by millions — especially queers — is being played. This Sunday, the 95th Academy Awards ceremony at the Dolby Theatre in Los Angeles will be seen worldwide.
Few have written more compellingly about the ego, campiness, politics, and intrigue of the Academy Awards than Michael Schulman in his new book "Oscar Wars: A History of Hollywood in Gold, Sweat, and Tears."

The Oscars are "the closest thing America has to royalty," writes Schulman, a staff writer at The New Yorker. "They're the only thing forcing Hollywood to factor art into commerce."
Schulman likens the Oscars to a horse race and a relic. The Academy Awards prop up Hollywood, a multibillion-dollar business, canonize movies and showcase fashion, he notes.
"They're an orgy of self-congratulation by rich and famous people who think too highly of themselves." Schulman adds, "They're the Gay Super Bowl."
You can bet that every year, something will throw the Oscars off their game. Last year, it was the Slap (when Will Smith, upset by Chris Rock's joke about his wife Jada Pinkett Smith, hit the comedian).
There are the insipid production numbers and lackluster hosts. More seriously, there is the continuing racism and sexism in Hollywood.
You have to keep the Academy Awards in perspective, Schulman wryly notes. "The Oscars … are always getting it wrong," he writes, "Twenty-four centuries after Euripides came in third place at the Athenian dramatic festival, Brokeback Mountain lost Best Picture to Crash, and the outcry will probably last another twenty-four centuries."
It's tempting to view the Academy Awards annual bash as enjoyable froth. To lap up the glam, glitz, and camp. But in "Oscar Wars," Schulman persuasively argues that the Oscars should, also, be taken seriously.
"The Oscars are a battlefield," Schulman writes, "where cultural forces collide and where the victors aren't always as clear as the names drawn from the envelopes."
"In recent years," he adds, "the Oscars have become a conflict zone for issues of race, gender, and representation, high profile signifiers of whose stories get told and whose don't."
Thankfully, Schulman's nearly 600-page book isn't an Oscars encyclopedia. Volumes of Oscar facts and trivia already exist. Even if you're a movie buff, these books will make your eyes glaze over. "Oscar Wars" is filled with Schulman's painstaking research and in-depth reporting. It's not surprising that he's said in interviews that he worked on the book for four years.
Schulman, author of ""Her Again: Becoming Meryl Streep," is a powerhouse. While writing "Oscar Wars," Schulman produced numerous hard-to-put-down profiles at his New Yorker day job. Tongues are still wagging over his profile of actor Jeremy Strong (Kendall Roy in "Succession").
In 11 intriguing installments, Schulman illuminates how, from the first Academy Awards in 1929 to our present #OscarsSoWhite and #MeToo era, conflict has been embedded in the Oscars.
The Academy Awards was started in an effort to squelch labor unions in Hollywood. Spoiler alert: the effort of Louis B. Mayer and other Hollywood moguls to stop the unions flopped as the awards caught on.
There's much in "Oscar Wars" to engage Old Hollywood aficionados. There's the sad tale of Peg Entwistle, a 24-year-old actress, who, in 1932, played Hazel in "Thirteen Women, a movie about a group of former sorority sisters. Hazel stabs her husband. Entwistle's 16 minutes in the movie were cut to four, Schulman writes, because the Hays office felt "that her scenes with another actress had unacceptable lesbian undertones." After a series of horrible events, the actress killed herself.
There is the story of how one of Bette Davis's husbands divorced her because she read too much.
It's well-known among cinephiles that Bette Davis (for "All About Eve") and Gloria Swanson (for "Sunset Boulevard") were up against each other in 1951 for the Oscar and lost to Judy Holliday (for "Born Yesterday"). But Schulman brings new depth and insight into this saga.
The Academy Awards are steeped in Hollywood and entertainment. But Schulman makes it clear that the Oscars, from the Black List of the 1940s-1950s to the racism of "Gone with the Wind" to sexism to homophobia, are entwined with cultural attitudes and politics.
"Citizen Kane" was one of the greatest films ever made. Yet, there was no way it could have won an Oscar because the newspaper tycoon William Randolph Hearst was furious that "Kane's" protagonist was based on him.
One of the most campy, but poignant, accounts in the book is that of Allan Carr, who produced the 1989 Oscars. Carr, who was gay, dreamed up a tasteless, unintentionally campy production number. It featured Rob Lowe and Snow White (Google it.) Yet, he created, Schulman reports, some innovations that are still part of the Oscars (such as the red carpet).
"Oscar Wars" is an exhilarating read for everyone from film critics to fans.
The Blade may receive commissions from qualifying purchases made via this post.
Spring break books for every taste
From young adult to engaging histories, check out these reads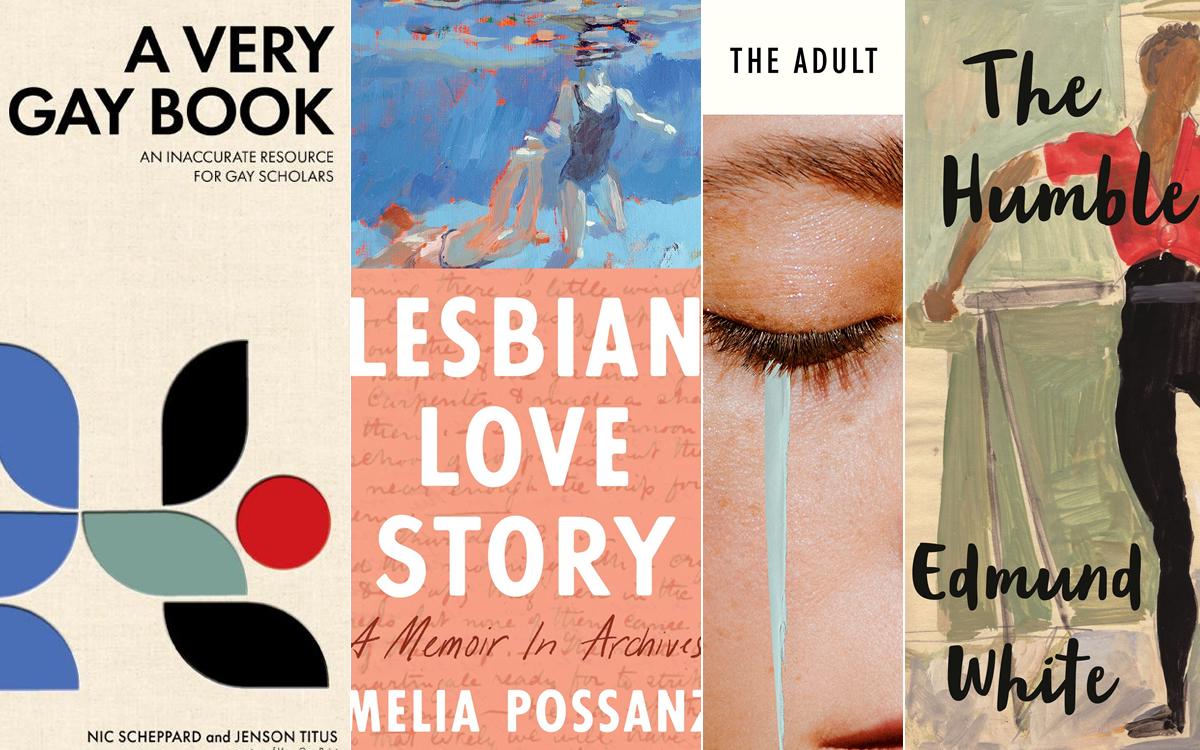 Spring break is coming, and who says young adults get all the fun? There's plenty of enjoyment for readers this spring, so why not spend your pre-summer months enjoying a few great books?
Start your spring reading with "Confidence: A Novel" by Rafael Frumkin (Simon & Schuster, out now). It's the tale of two friends-sometimes-lovers, Ezra and Orson, who meet at Last Chance Camp, which is where bad boys go before they're placed in Juvenile Detention. But rehabilitation isn't on Ezra and Orson's minds; pulling off the con of the century is. This book is a clever tale, a suspense novel, and the perfect caper all rolled into one.
For something more tangled, catch "The Humble Lover" by Edmund White (Bloomsbury, May 2). Eighty-year-old artist Aldych West could afford to have exactly whatever he desires – and when he sees ballet star August Dupond, well, West wants him. But West is not the only one who falls for Dupond; a wealthy woman West knows becomes smitten with the dancer, too. Imagine the situation, and then read this book.
Coming-of-age-novel fans will want to find "The Adult" by Bronwyn Fischer (Algonquin, May 23). When 18-year-old Natalie moves to Toronto to start college, she's lonely and quite unsure of herself. Everyone else seems so at ease; why isn't she? Natalie is relieved when Nora, an older woman, takes an interest in her and enfolds Natalie into her life – but Natalie can't help but feel that Nora's not telling her the truth about something. How's that for a book you can't stop reading?
If lighter fare is more to your liking, why not try a Young Adult book?
Getting stuck in a time-loop is nobody's idea of a good time and that's the case for a boy named Clark. But in "If I See You Again Tomorrow" by Robbie Couch (Simon & Schuster Books for Young Readers, April 18), the loop ends on a surprising Monday and he meets a new boy named Beau. They're able to spend the whole day together – is the time-loop broken? – but Clark must be careful. You can't have a future with someone you might never see again. Meant for kids ages 12-and-up, a book like this can be fun for a grown-up who craves something easy-breezy.
If history is your thing, but uncovering a path to explore sounds good, too, then look for "Lesbian Love Story: A Memoir in Archives" by Amelia Possanza (Catapult, May 30). After Possanza moved to Brooklyn, she began noticing queer stories everywhere. She was alone in her new neighborhood; could the tales of lesbians in Brooklyn steer her to love, friendship, and happiness? Try this absorbing book; even if novels are your "thing," you won't be sorry.
And finally, for something totally fun, reach for "A Very Gay Book: An Inaccurate Resource for Gay Scholars" by Jenson Titus (Andrews McMeel Publishing). Who – and what – is gay? The answers will surprise and delight you.
For more must-have books to celebrate spring, check with your favorite bookseller or librarian. Then settle in; Spring Break Reading is for everybody.
The Blade may receive commissions from qualifying purchases made via this post.