FALL ARTS PREVIEW 2017: Books
Maupin's memoirs, drag photos, 'Davie Bowie Made Me Gay' among fall book highlights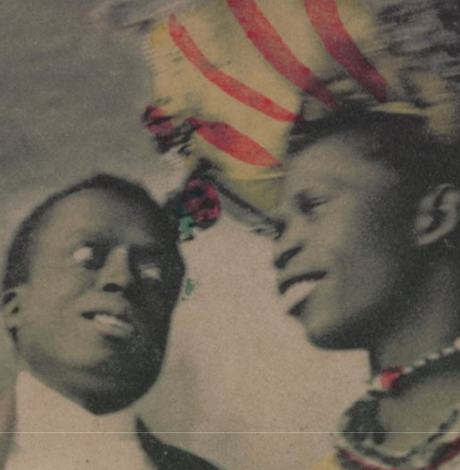 EVENTS
The 22nd annual Baltimore Book Festival returns to the Inner Harbor Promenade Sept. 22-24. The festival, which is free and open to the public from 11 a.m.-7 p.m. each day, will feature about 500 presenting authors and 3,000 books for purchase at the Ivy Book Shop. Some of the literary stars who will be presenting include Nigerian author Chimamanda Ngozi Adichie, children's book writer Adam Gidwitz, and queer poet, writer, and performer Eileen Myles. For more details, including the full schedule of events, visit baltimorebookfestival.org.
Hot off the release of his highly anticipated memoir, "Logical Family" (Harper, Oct. 3), Armistead Maupin will speak at the National Museum of the American Indian (4th St and Independence Ave., N.W.) at 6:45 p.m. on Wednesday, Oct. 4. "Armistead Maupin: Tales of a Lifetime," will include a reading, discussion and book signing. "Logical Family" traces Maupin's journey from his childhood in conservative North Carolina to Vietnam and eventually 1970s gay San Francisco, recounting the relationships he cherished along the way and how they have shaped him into one of America's most celebrated writers. For more information and to purchase tickets, visit smithsonianassociates.org.
RELEASES
Hillary Clinton's seventh book (her third memoir) "What Happened" (Simon & Schuster, Sept. 12) recounts her failed quest for the White House last year. Clinton has been more candid of late, a change of tone some — political ideology aside — are finding refreshing. Be prepared to shell out big bucks if you want to catch her on her book tour. Her Sept. 18 appearance at Warner Theatre in Washington is nearly sold out (and may be by the time this is published). As of Monday, tickets were still available ranging from $195-345. Visit livenation.com for details.
If you're a poetry fan, "Madness" by Sam Sax (Penguin Books, Sept. 12) is a stunning debut collection that interrogates our understanding of heterosexuality, sanity, masculinity and addiction. Sax, a queer Jewish writer and educator, draws on his personal and family mental health history to confront these difficult themes with fearlessness and candor.
In his latest conceptual series, "Beautiful Berlin Boys" (Kehrer Verlag, Sept. 12), Iranian American photographer, Ashkan Sahihi, pays homage to the gay creative community ravaged by the AIDS epidemic in 1980s New York City through nude photographs of gay artists in modern-day Berlin. In compiling the spare, intimate portraits, Sahihi discovered a haunting familiarity in his subjects, who recall the gay avant garde of his past while representing the newest generation of gay men in what he considers today's creative capital.
"True Sex: the Lives of Trans Men at the Turn of the Twentieth Century" by Emily Skidmore (NYU Press, Sept. 19) tells the overlooked stories of 18 trans men who assimilated into small town communities during the late 1800s. Skidmore pieces together reports from local newspapers, medical journals and other sources to offer queer narratives that were not cosmopolitan or subversive, but rather quite ordinary, challenging our preconceived notions of community, rural identity and who we think of as trans or queer.
Amidst political uncertainty surrounding LGBT rights, "Nasty Women: Feminism, Resistance, and Revolution in Trump's America" by Samhita Mukhopadhyay and Kate Harding (Picador, Oct. 3) is an inspiring collection of essays from leading feminist writers who describe how we got here and how we can resist. Featured essays include Samantha Irby on living as a queer black woman in rural America, Randa Jarrar on cross country travel as a queer Muslim woman and Meredith Taulson on feminism and the transgender community, among many others.
"The Book of Love and Hate," a new novel from Lambda Literary Award winner Lauren Sanders (Akashic Books, Oct. 3) tells of of protagonist Jennifer Baron encounters with queer Palestinians in Israel while searching for her missing father.
Also out that day is "TELL: Love, Defiance and the Military Trial at the Tipping Point for Gay Rights" by Maj. Margaret Witt with Tim Connor (ForeEdge, Oct. 3), a personal account of Witt's decorated military career and the path to the repeal of the "Don't Ask, Don't Tell" policy for LGBT servicemembers.
Any true Sasha Velour fan already has "Drags" (Kmw Studio, Oct. 16) set to preorder. Shot by photographer Gregory Kramer, the collection features hyper-glam black and white, full-length studio portraits of New York City's drag kings and queens. "Drags" also includes essays by some of the photo subjects themselves: Charles Busch, Linda Simpson, Goldie Simpson, and of course, the ever-scholarly Sasha.
With recipes written as deliciously as they taste, "The Juhu Beach Club Cookbook: Indian Spice, Oakland Soul" by Preeti Mistry and Sarah Henry (Running Press, Oct. 31) has already sent the foodie world into a frenzy well beyond the Bay Area. Mistry, a gay Indian American chef beloved for her big personality, provides a contemporary spin on the traditional Indian cooking she grew up with in this eclectic collection of street food, comfort classics and haute cuisine.
Andrea Lawlor's debut novel, "Paul Takes the Form of a Mortal Girl" (Rescue Press, Nov. 1), offers a witty and raucous portrait of LGBT radicalism during the early '90s. The story follows Paul Polydoris, who studies queer theory and writes provocative zines when not tending bar at the local gay club. Lawlor portrays an exhilarating picaresque hero whose identity seesaws from Riot Grrl to leather cub as he parties through era staples, such as the Michigan Womyn's Festival.
As a blend of memoir, true crime and ghost story, "Mean" by Myriam Gurba (Coffee House Press, Nov. 14) is difficult to categorize, but hilarious and poignant at every twist and turn. Gurba, a spoken-word performer and visual artist, tells her own coming of age story as a queer, mixed-race Chicana in California. "Mean" tackles themes of sexual violence, racism and homophobia with brassiness and heart as multilayered as Gurba's approach to genre.
"Every Night is Saturday Night: A Country Girl's Journey to the Rock & Roll Hall of Fame" (BMG, Nov. 14), written alongside Scott B. Bomar, is the long-awaited autobiography of Wanda Jackson, the legendary "Queen of Rockabilly," "First Lady of Rock & Roll" and treasured gay icon. Jackson shares personal stories on her relationship with Elvis Presley, her faith and the challenges she faced in bringing sex appeal to country music and femininity to Rock & Roll. The book also features a foreword by Elvis Costello.
In need of some playlist inspiration? "David Bowie Made Me Gay" by Darryl W. Bullock (The Overlook Press, Nov. 21) is a highly comprehensive history of LGBT music, spanning a century from early jazz and blues to today's most recognizable pop stars out of the closet. Bullock meticulously chronicles the LGBT community's vast influence on music through a historical lens, revealing how society's oscillation between acceptance and persecution has shaped what we listen to today.
In "Black on Both Sides: A Racial History of Trans Identity" (University of Minnesota Press, Dec. 5), C. Riley Snorton uncovers the obscured or erased narratives of black trans women in the United States, beginning with the mid-19th century and continuing through present-day oppression and resistance. Snorton, a professor of Africana studies and feminist, gender and sexuality studies at Cornell University, builds on early sexological writings, fugitive slave stories, Afro-modernist literature and other materials to craft this essential account of black trans history.
Other releases of note include:
• "Murder Under the Fig Tree: A Palestine Mystery," by Kate Jessica Raphael (She Writes Press), is a murder mystery novel that draws Rania Bakara, a Palestinian policewoman, deep into the underground Palestinian gay scene as she investigates the death of young man in a village adjacent to her own. The book is $16.95 and releases Sept. 19.
• "The Ultimate Guide to Gay Dads: Everything You Need to Know About LGBT Parenting But Are (Mostly) Afraid to Ask," by Eric Rosswood (Mango), is a generous resource for gay and bisexual men who are thinking about starting a family together. The guide is $13.85 and releases Oct. 24.
• "Mostly Straight: Sexual Fluidity among Men" by Ritch C. Savin-Williams (Harvard University Press) is a biological, empirical and psychological research-based exploration of the personal stories of 40 young men who identify as sexually fluid or "mostly straight." The book is $27.95 and releases Nov. 3.
• "Patient Zero and the Making of the AIDS Epidemic," by Richard A. McKay (University of Chicago Press), investigates the introduction of the term "patient zero" into the popular lexicon during the 1980s AIDS epidemic. The book thoughtfully traces the life of Gaëtan Dugas, who was incorrectly identified (and vilified) as the first AIDS case in North America. It is $24.91 and releases Nov. 15.
Laundry is his love language
New book explores author's fascination with clean clothes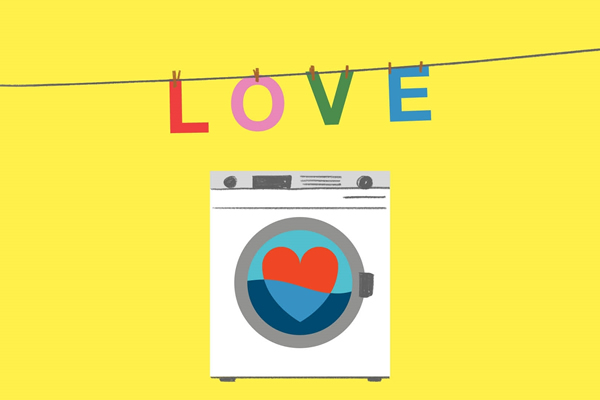 'Laundry Love: Finding Joy in a Common Chore'
By Patric Richardson with Karin B. Miller
c.2021, Flatiron Books $25.99/185 pages
Tomorrow's outfit is on a chair over there.
That's where it's been since you last washed it. What you wore today came from a basket and off a hanger, the shirt needed ironing, there was a tiny stain on the pants but who noticed? and you just bought new socks, so there's that. Time to do the wash? Yeah, but get a load of this: "Laundry Love" by Patric Richardson (with Karin B. Miller).
In one of his earliest memories, Patric Richardson's uncle holds him aloft so that Richardson could watch laundry swimming in the washer. He was almost a baby then, but the fascination was set: at age three, Richardson was "over the moon" when he received a toy washing machine as a birthday gift. He remembers that it was Harvest Gold.
Growing up, Richardson absorbed washday secrets from an extended family of women and he learned the appeal of laundry hung on a line outside. While at the University of Kentucky, he met three professors who taught him about textiles, and employers educated him further. Love of fabric eventually became Richardson's career and laundry is his love-language: "caring for your loved ones' clothes shows them love."
The first thing to know, Richardson states, is that "our clothes are bossy." If something you enjoy wearing says "Dry Clean Only" on the label, lay it on the kitchen counter, grab a pair of scissors, and cut that label off because, "anything can be washed at home."
Here, you'll learn how to save time on wash day. Find out why big-brand-name detergents are unsafe, and see what you need to care for your clothes properly. Learn to iron, eliminate horrible stains, wash woolens and other awkward-to-clean items, and see how to rescue yellowed linens and special-event clothing like a pro.
Remember, says Richardson: "You don't have to do laundry – you get to do laundry."
These days, though, author Patric Richardson doesn't "get to" very often. His husband, he says, does their wash while Richardson runs a clothing store and offers "Laundry Camp" at the Mall of America. But since not everyone can be a happy camper, there's "Laundry Love."
If you're thinking that a book about joyfully washing clothes would be a mighty skinny book, you're right but laundry is only a part of this story here. The rest is biography, and a love-letter to Appalachain and southern women. In giving props to the women who raised him, Richardson shows how his interest in fabric grew, too; the subject of textiles, which may be perceived as mundane by many, is treated in this light as something precious and accessible.
If you come for the biography, you'll be glad you stayed for the hints as Richardson shows how even the most delicate items can be safely home-cleaned. That fur you love? Done. That stinky-perfumed vintage item you found? Clean. Ahhhhhhh, so pick up the undies in the corner, use grandma's linens, shop thrift stores with impunity. Go ahead, fear-free. Having "Laundry Love" should take a load off your mind.
Did Doris Duke get away with murder?
New book explores death of heiress's gay designer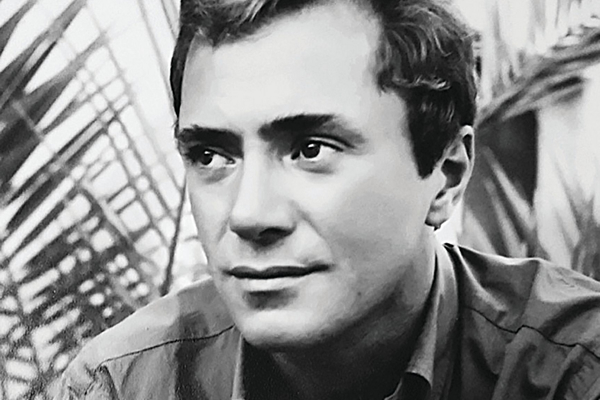 'Homicide at Rough Point'
By Peter Lance
c.2021, Tenacity Media Books
$28.79/438 pages
I don't know if there is an afterlife. But if there is, I hope I don't meet up with Doris Duke.
Why wouldn't I want to hang out with Duke, the art collector and tobacco heiress, known as the richest woman in America, who lived from 1912 to 1993?
Because in the fascinating book "Homicide at Rough Point," investigative journalist Peter Lance illustrates how Duke, believed to have had affairs with many men and women, including Errol Flynn, was likely the meanest woman in America.
On top of that, Lance convincingly argues, Duke got away with murder.
For starters, she'd hire ex-FBI agents to go after her ex-lovers and former employees to make sure they wouldn't ruin her rep in the media. One night, Duke got angry at Joseph Armand Castro, one of her ex-husbands. He reportedly made a wisecrack while Duke was playing jazz on a piano. Ticked off, she slashed Castro's arm with a butcher's knife.
This was child's play for Duke. Lance, who won five Emmys for his work as a correspondent for WNET and ABC News, makes a compelling case that Duke not only killed a trusted confidant, but used her money and influence to cover up her crime.
Duke had several estates – including "Falcon Lair" in Beverly Hills, the estate Rudolf Valentino purchased in 1925.
One of Duke's estates, Rough Point, was in Newport, Rhode Island. The estate was on Bellevue Avenue, known as Millionaire's Row. On Oct. 6, 1966, Eduardo Tirella, 42, flew to Newport from the West Coast. For a decade, he'd been the artistic curator and designer for Duke's estates. The billionaire hadn't purchased any art without consulting Tirella. She'd wanted to keep Tirella, who was gay, by her side.
Tirella no longer wanted to work for Duke. Against the warnings of his partner, the sculptor Edmund Kara, and his friends, he decided to tell Duke in person that he was quitting.
Tirella, a New Jersey native, grew up, one of nine children, in a working class family. He earned a Bronze Star and two Purple Hearts fighting in World War II.
After the war, Tirella designed hats for Saks Fifth Avenue and the gossip doyennes Hedda Hopper and Louella Parsons.
He moved to the West Coast, where he and Kara lived fairly openly as a gay couple. Tirella designed Elizabeth Taylor's shack for the movie "The Sandpiper." Kara designed the bust of Taylor that's seen in the same movie. The couple partied with friends from Kim Novak to Bobby Short.
As Tirella prepared to leave Duke, his work on the West Coast was amping up. He was the set designer for the Tony Curtis movie "Don't' Make Waves." He'd earned $43,000 (about $351,000 in today's money) the year of his death, Lance reports.
Duke, who Lance calls "the possessive, often violent heiress" wasn't at all pleased that Tirella was leaving. People who were around Duke and Tirella then, told Lance that on Oct. 7, 1966, after Tirella said he was leaving, the two had a "wicked fight."
Minutes later, Duke ran Tirella over with her car outside the gates of Rough Point, Lance reports. "Because Doris Duke had the money and the power," he writes, "she succeeded in effectively erasing his death from the narrative of her controversial life."
The Newport police said Tirella's death was an "unfortunate accident." Soon after Tirella died, Lance reports, Duke, who hadn't contributed to Newport before, became philanthropic. She created the Newport Restoration Foundation to revive the city's tourism.
For Lance, a Newport native, something about the case, "sat unsolved, like a stone in my shoe," he writes.
When F. Scott Fitzgerald said the rich "are different from you and me," he was so on point! "Homicide at Rough Point" is a captivating memoir of gumshoe journalism and an entertaining travelogue of Newport, where the rich and eccentric have lived since the American Revolutionary War.
Above all, it is an arresting reminder: If you're rich and powerful enough, you can cover-up anything – even murder.
Hemingway: Brilliant writer or avatar of toxic masculinity?
New documentary breaks through the 'Papa' mystique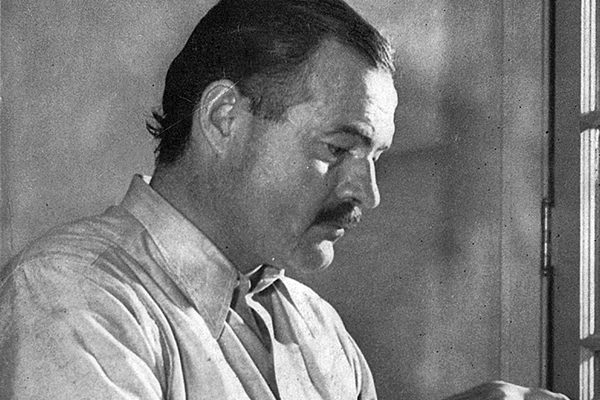 Ernest Hemingway's work is widely available in print, e-book and audio formats.
"I went to the garage and cried when your Mom died," my Dad told me a half century ago, "I didn't want anyone to see me crying."
"Men aren't supposed to cry," he added
"Why?" I asked.
"Read Hemingway," he said, " then you'll know why."
Decades later, we still avidly read Hemingway, who lived from 1899 to 1961.
We heatedly debate: Was Hemingway one of America's greatest writers (a 20th century Mark Twain or Walt Whitman)? Or an avatar of toxic masculinity?
Gertrude Stein taught him about writing. Yet, in his work, he made homophobic references to "fairies." He wrote with empathy of women dying in childbirth, while penning paragraph after paragraph about bullfights.
But, "Hemingway," a new three-part documentary by Ken Burns and Lynn Novick streaming on PBS, makes Hemingway, with all his contradictions, come alive. Actors from Jeff Daniels to Patricia Clarkson to Meryl Streep bring Hemingway, his parents and wives (he was married four times) to life.
"Hemingway" reveals that Hemingway, the ultimate man's man, was into androgyny – what we'd today call gender fluidity.
Hemingway's story is well known. Born in Oak Park, Ill., he was a reporter with the Kansas City Star, before he enlisted as an ambulance driver in World War I. During the War, Hemingway was wounded and fell in love with a nurse, who rejected him.
He and his first wife Hadley Richardson moved to Paris in the early 1920s. There, Hemingway worked for a while as a reporter, then quit to become a "starving" writer. His hunger pangs enhanced his writing. "Hunger is good discipline," he wrote in "A Moveable Feast," his memoir of his time in Paris in the 1920s.
Actually, Hemingway wasn't poor in Paris. Hadley had a trust fund. In Paris, Gertrude Stein and other writers mentored him. "The Sun Also Rises," his first novel, published in 1926 was a critical and commercial success.
After that, Hemingway lived in Key West, Fla., and Cuba; and was a war correspondent in the Spanish Civil War and World War II. He received the Nobel Prize in literature in 1954. Everyone from Marlene Dietrich to GIs in World War II called him "Papa."
At 61, he killed himself in Ketchum, Idaho, where he and his fourth wife Mary Welsh lived.
"Hemingway," breaks through the "Papa" mystique. Hemingway's father, suffering from depression, killed himself. (Hemingway would suffer from depression, traumatic brain injuries and alcoholism.) His mother Grace dressed Hemingway and his sister identically when they were young. She gave them toy rifles and dolls to play with.
Later, Hemingway and Welsh liked to switch roles in bed, says Mary V. Dearborn, author of a terrific bio of Hemingway.
Hemingway would be the girl and Welsh would be the boy. They cut their hair to the same length. "In a way, he wanted to be a woman in love with another woman," Dearborn says.
Not surprisingly for his time, Hemingway was enraged when his son Greg (who was trans and later known as Gloria) was arrested in 1951 for wearing women's clothing in a women's restroom. The two later reconciled.
The documentary helped me understand why I love some of Hemingway's work ("The Sun Also Rises," "A Farewell to Arms," "A Moveable Feast").
For despite his he-man image, Hemingway writes movingly of love and death. Through his deceptively simple, repetitive sentences, he makes you feel life as you read. Hot off the page.
What we remember most from his books isn't the wars or the bullfights. It's Catherine dying in child birth in "A Farewell to Arms."
It's the woman in the short story "Hills Like Elephants." Her boyfriend keeps trying to pressure her into having an abortion. "Please, please, please, please, please, please, please, would you just stop talking?" she says to him when he won't stop mansplaining.
It's David and Catherine, the couple in the posthumously published "The Garden of Eden," who, defying convention, switch gender and sexual roles.
Hemingway is a writer for our moment, when we're struggling with toxic masculinity and viewing gender in new ways. Check out "Hemingway," on PBS online. Better yet, read one of Hemingway's books.