'Growing Up Queer' compelling despite academic tendencies
Researcher went to resource center to find gay teens to interview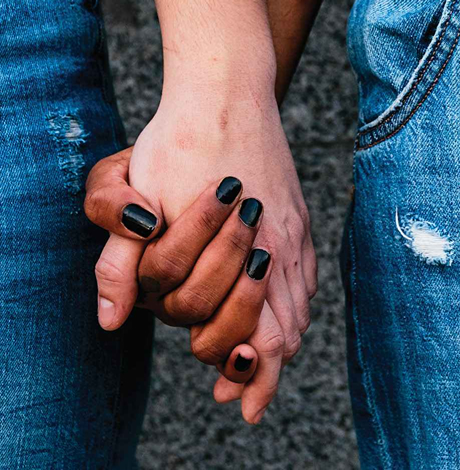 'Growing Up Queer'

By Mary Robertson

NYU Press

$26

224 pages
Growing up is hard.
Most sentient adults would agree and decline a chance to returns to the teen years between changing bodies, mean girls, bullies and facing adulthood, it's enough to have endured it once. But for kids who are "different" on top of all that, there's hope, as Mary Robertson says in "Growing Up Queer."
In the early years of the Obama administration, after the repeal of Don't Ask, Don't Tell and after three states made same-sex marriage legal, Robertson began volunteering at her local LGBT Resource Center, specifically, in the basement teen hang-out called Spectrum. She was working on research and she hoped, over time, to interview Spectrum's teen clientele but she was nervous: as a cisgender straight woman, what would the kids tell her?
Plenty, as it turned out.
While there were gay, lesbian and transgender teens at Spectrum, the majority of the youth Robertson studied called themselves "queer," a wider sexuality- and gender-encompassing identity specifically separate from gay or lesbian. As one young man indicated, identifying as queer was easier than repeatedly resetting his self-identity as he learned more about himself and the people he might be attracted to.
Many of her interviewees told Robertson they knew early in their lives that they were not heteronormal. Many teens told stories of recognizing their own interest in same-sex actors and performers when they were young and of precocious self-acknowledgment of same-sex leanings. One claimed innocence that compelled him to ask for clarification on slurs, thus learning negativity about his feelings long before he knew his feelings "had a name."
Robertson says suicide rates for LGBT students are inflated, but she also notes that today's queer teens have access to an abundance of support: her subjects often noted family attitudes that have shifted with the times and there seems to be more acceptance from peers. Gay-Straight Alliances weren't widely known in high schools until the 1990s but today, most larger schools have GSAs and nearly every state in the U.S. has at least one LGBT center. For her queer subjects, this is good news, Robertson says.
On the future, she says, "This is what gives it so much promise."
As eye-opening and reassuring as it is, this book may be a challenge.
"Growing Up Queer" can sometimes read like a thesis paper made of cardboard, perhaps due to its original intent for research. When the narrative dips like that, it feels a lot like when your newly PhD'd brother expounds on his favorite subject: it grows complicated, often unnecessary and sometimes redundant.
Thankfully, author Mary Robertson gets out of the way enough to make a reader want to forgive such transgressions and just enjoy the teens she meets. There's life in them, deep introspection and philosophical thought, as well as acceptance covered slightly with the scabs of perseverance. Their voices are real and need no explaining. They offer hope.
That makes this book accessible, but academics may get more from it than will casual readers. Tackle "Growing Up Queer" if you wish, but understanding may come hard.
Memoir reveals gay writer's struggle with homelessness, rape
'Place Called Home' a powerful indictment of foster care system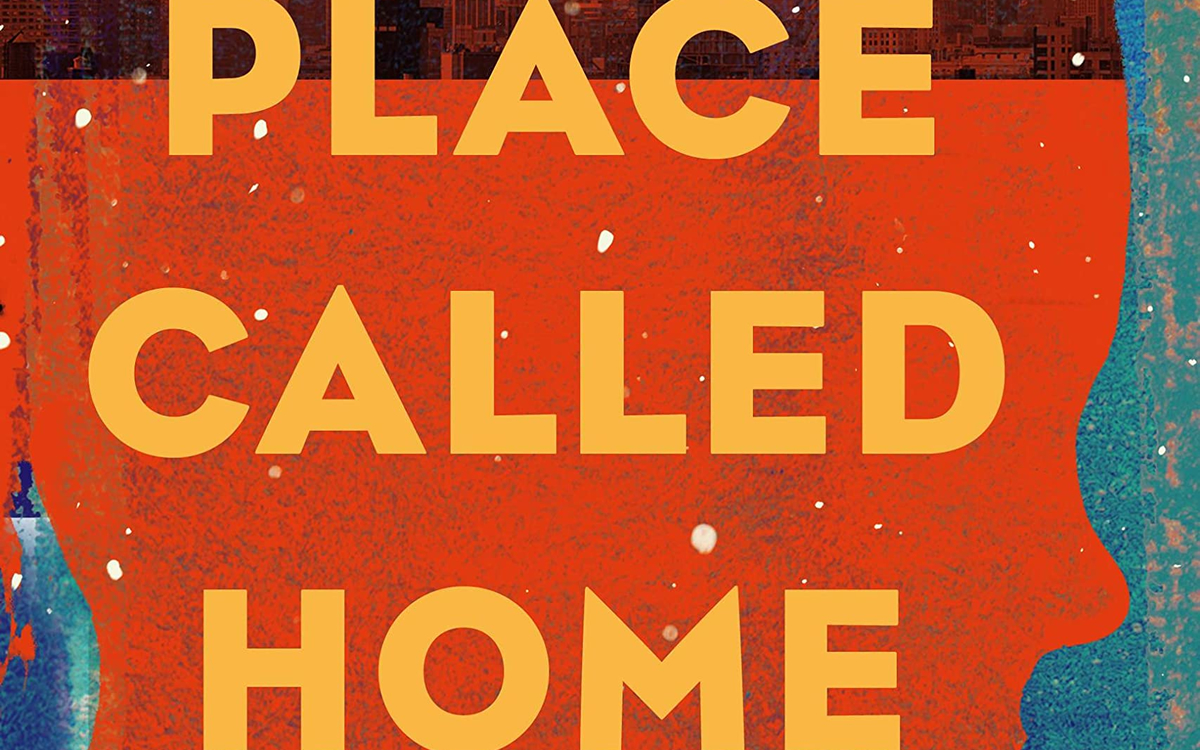 'A Place Called Home: A Memoir'
By David Ambroz
c. 2022, Legacy Lit/Hachette
$30/384 pages
For David Ambroz, 42, author of the stunning new memoir "A Place Called Home," one of his childhood recollections is of himself and his siblings walking with Mary, their mother, on a freezing Christmas morning in New York City.
Today, Ambroz, who is gay and a foster parent, is a poverty and child welfare expert and the head of Community Engagement (West) for Amazon.
But, on that morning, Ambroz remembers, when he was five, he and his seven-year-old sister Jessica and six-year-old brother Alex were freezing. Mary, their mother was severely mentally ill. They were homeless.
Ambroz draws you into his searing memoir with his first sentence. "I'm hungry," he writes in the simple, frightened, perceptive voice of a malnourished, shivering little boy.
As it got dark and colder, Ambroz recalls, he walked with his family, wearing "clownishly large" sneakers "plucked from the trash."
Five-year-old Ambroz remembers that the night before his family got lucky. They had dinner (mac and cheese) at a church "with a sermon on the side."
"We heard the story of the three kings bringing gifts to the baby Jesus," Ambroz writes.
But the next day they're still homeless and hungry. Talk about no room at the inn.
Young Ambroz doesn't know the word "death," but he (literally) worries that he and his family will die. Frozen, hungry and invisible to uncaring passersby.
Ambroz's mom, a nurse, is occasionally employed and able to house her family in dilapidated apartments. But she's soon ensnared by her mental illness, unable to work. Then, her family is homeless again.
Until, he was 12, Ambroz and his siblings were abused and neglected by their mother.
Ambroz doesn't know as a young boy that he's gay. But, he can tell he's different. Instead of playing street games with the other kids, Ambroz likes to play "doctor" with another boy in the neighborhood.
Mary tells him being gay is sinful and that you'll die from AIDS if you're queer.
His mother, having decided that he's Jewish, makes Ambroz undergo a badly botched circumcision. At one point, she beats him so badly that he falls down a flight of stairs.
At 12, Ambroz reports this abuse to the authorities and he's placed into the foster care system.
If you think this country's foster care system is a safe haven for our nation's 450,000 kids in foster care, Ambroz will swiftly cut through that misperception.
From ages 12 to 17, Ambroz is ricocheted through a series of abusive, homophobic foster placements.
One set of foster parents try to make him more "macho," rent him out to work for free for their friends and withhold food from him. At another placement, a counselor watches and does nothing as other kids beat him while hurling gay slurs.
Thankfully, Ambroz meets Holly and Steve who become fabulous foster parents. Ambroz has been abused and hungry for so long he finds it hard to understand that he can eat whatever he wants at their home.
Through grit, hard work and his intelligence, Ambroz earned a bachelor's degree from Vassar College, was an intern at the White House and graduated from the UCLA School of Law. Before obtaining his position at Amazon, he led Corporate Social Responsibility for Walt Disney Television.
But none of this came easily for him. Coming out was hard for many LGBTQ people in the 1990s. It was particularly difficult for Ambroz.
In college, Ambroz is deeply closeted. He's ashamed to reveal anything about his past (growing up homeless and in foster care) and his sexuality.
At one point, he's watching TV, along with other appalled students, as the news comes on about Matthew Shepard being murdered because he was gay. Ambroz can see that everyone is enraged and terrified by this hate crime. Yet, he's too ashamed to reveal anything of his sexuality.
Over Christmas vacation, Ambroz decides it's time to explore his sexuality.
Telling no one, Ambroz takes a train to Miami. There, he goes home with a man (who he meets on a bus) who rapes him.
"I run in no particular direction just away from this monster," he recalls. "When I get back to my hotel room, I'm bleeding…I order food delivered but can't eat any of it."
"A Place Called Home" has the power of Martin Luther King, Jr.'s "Letter from Birmingham Jail" and Rachel Carson's "Silent Spring."
Ambroz's writing becomes less powerful when he delves into the weeds of policy. But this is a minor quibble.
Ambroz is a superb storyteller. Unless you lack a heartbeat, you can't read "A Place Called Home" without wanting to do something to change our foster care system. 
The Blade may receive commissions from qualifying purchases made via this post.
New book explores impact of family secrets
Her father was hiding his sexual orientation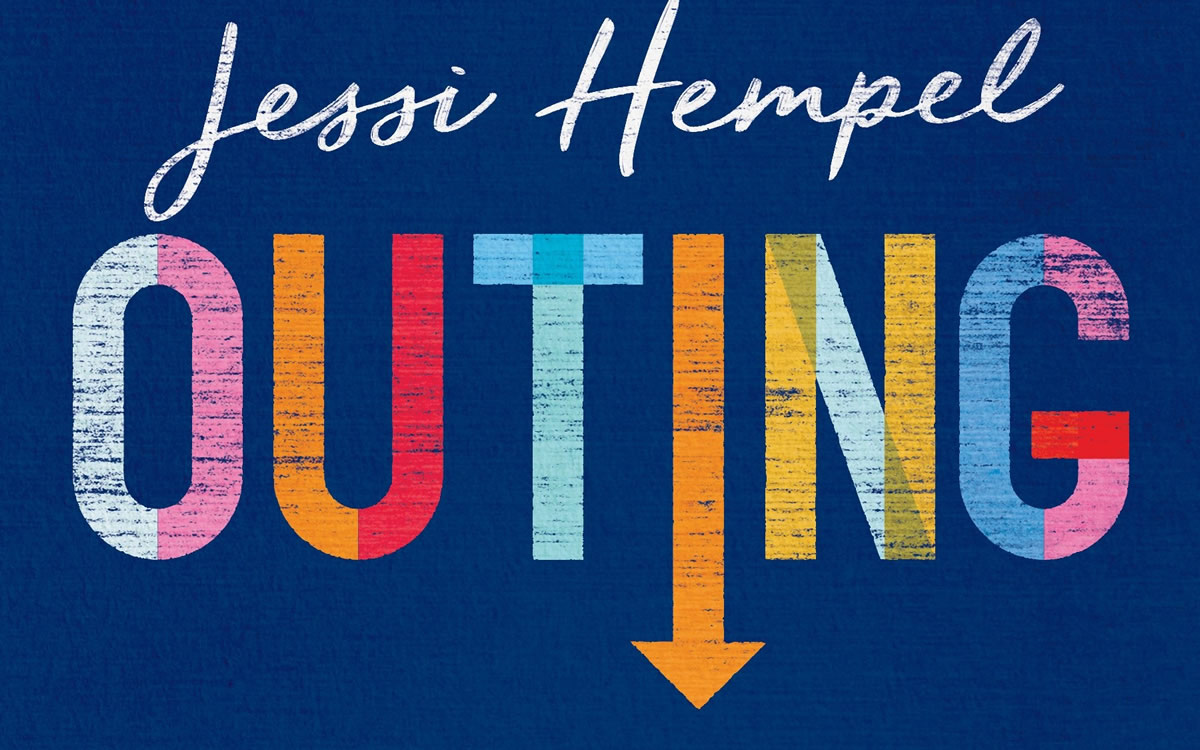 'The Family Outing: A Memoir'
By Jessi Hempel
c. 2022, HarperOne
$27.99/320 pages
Don't tell the children.
For most families in America in the last century, that was the maxim to live by: the kids are on a need-to-know basis and since they're kids, they don't need to know. And so what did you miss? Did you know about familial philanthropy, rebellion, embarrassment, poverty? As in the new memoir, "The Family Outing" by Jessi Hempel, did secrets between parent and child run both ways?
"What happened to me?"
That's the big question Jessi Hampel had after many therapy sessions to rid herself of a recurring nightmare. She had plenty of good memories. Her recollection of growing up in a secure family with two siblings was sharp, wasn't it?
She thought so – until she started what she called "The Project."
With permission from her parents and siblings, Hempel set up Skype and Zoom sessions and did one-on-one interviews with her family, to try to understand why her parents divorced, why her brother kept mostly to himself, how the family dynamics went awry, why her sister kept her distance, and how secrets messed everything up.
Hempel's father had an inkling as a young man that he was gay, but his own father counseled him to hide it. When he met the woman who would eventually be his wife, he was delighted to become a husband and father, as long as he could sustain it.
Years before, Hempel's mother was your typical 1960s teenager with a job at a local store, a crush on a slightly older co-worker and, coincidentally, a serial killer loose near her Michigan neighborhood. Just after the killer was caught, she realized that the co-worker she'd innocently flirted with might've been the killer's accomplice.
For nearly the rest of her life, she watched her back.
One secret, one we-don't-discuss-it, and a young-adult Hempel was holding something close herself. What else didn't she know? Why did she and her siblings feel the need for distance? She was trying to figure things out when the family imploded.
Ever had a dream that won't stop visiting every night? That's where author Jessi Hempel starts this memoir, and it's the perfect launching point for "The Family Outing."
Just prepare yourself. The next step has Hempel telling her mother's tale for which, at the risk of being a spoiler, you'll want to leave the lights on. This account will leave readers good and well hooked, and ready for the rest of what turns out to be quite a detective story.
And yet, it's a ways away from the Sherlockian. Readers know what's ahead, we know the score before we get there, but the entwining of five separate lives in a fact-finding mission makes this book feel as though it has a surprise at every turn.
Sometimes, it's a good surprise. Sometimes, it's a bad one.
A happily minimized amount of profanity and a total lack of overtness make "The Family Outing" a book you can share with almost anyone, adult, or ally. Read it, and you'll be wanting to tell everyone.
The Blade may receive commissions from qualifying purchases made via this post.
Queer film fans will love 'Hollywood: The Oral History'
'The most cruel, most despicable town in the world'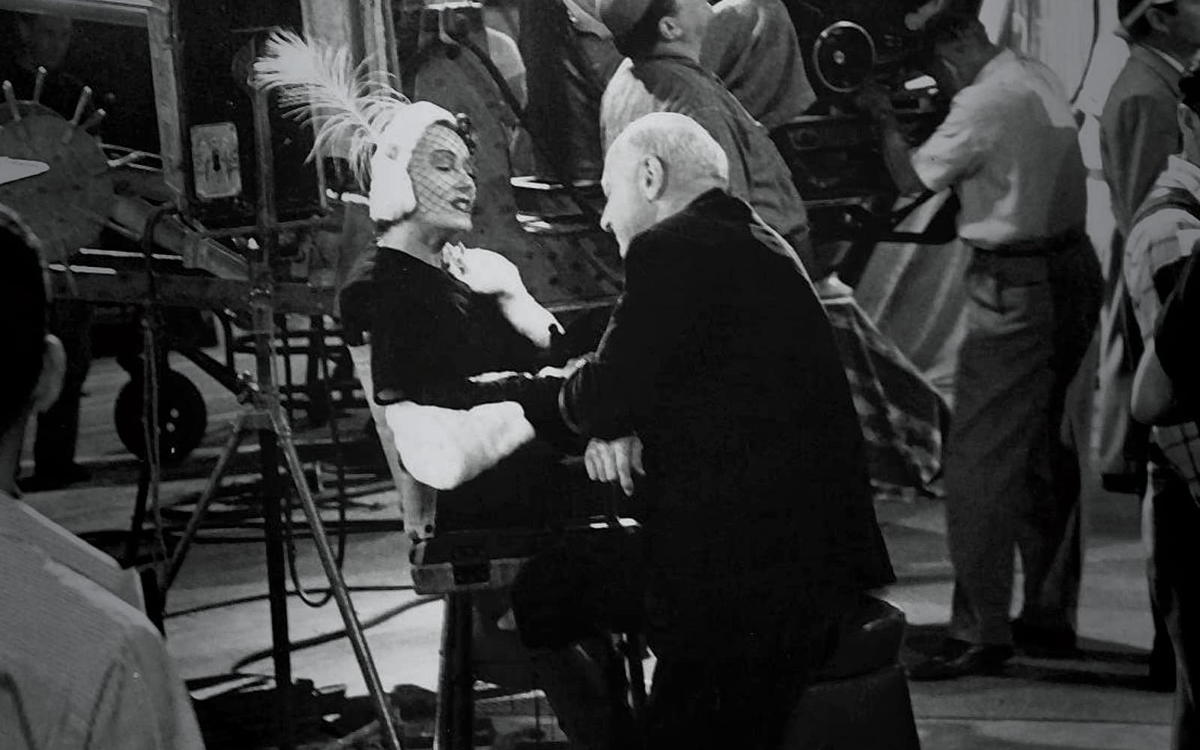 'Hollywood: The Oral History'
By Jeanine Basinger and Sam Wasson
c. 2022, Harper
$30/741 pages
Whether you adore old Hollywood, are fascinated by 1970s new Hollywood, intrigued by digital filmmaking or love to hate on Tinsel Town, you're in luck this holiday season.
Hollywood is "The most cruel, most despicable town in the world," assistant director Ridgeway Callow says, in "Hollywood: The Oral History," by Jeanine Basinger and Sam Wasson, a compendium of 100 years of gossip, reminiscences, and historical tidbits about Tinsel Town. At nearly 800 pages, it's an intriguing, diverting doorstopper of a book.
Hollywood aficionados, especially Tinsel Town's queer fans, will find it hard to resist this book.
It's often been said that there would be no Hollywood without us queer folk. "Hollywood: The Oral History" doesn't explicitly mention Tinsel Town's queer quotient. But you'll find tantalizing hints of it, if you have queer radar.
If you believe that compiling a comprehensive history of Hollywood is a frivolous endeavor, you may well want to think again.
Hollywood has been, and still is, (despite some progress) sexist, racist, homophobic, and transphobic. Not to mention its distortion of body image. And, that's just a sampling of its sins.
Yet, Hollywood is everywhere. Whether you love movies (Old Hollywood films or the newest digital offerings), or loathe even the mention of the word "celluloid," your life has been shaped by Hollywood.
Tinsel Town is in our DNA: from the words of endearment we whisper when we're in love to the shade we throw during break-ups to the clothes we wear to our gestures of affection or rage.
In 1969, the American Film Institute held the first of a series of "intimate conversations" between AFI conservatory students and Hollywood professionals, Basinger and Wasson write in the introduction to "Hollywood: the Oral History."
These conversations were named the Harold Lloyd Master Seminars "in honor of their very first guest," Basinger and Wasson report.
During the past half century everyone from actors (including Meryl Streep, Dustin Hoffman, Greta Garbo, Katharine Hepburn, and, thankfully, Bette Davis) to directors (including George Cukor who directed Hepburn and Garbo), to costume designers (including Oscar-winning Edith Head) to producers as well as stunt men and women have talked about Hollywood.
"They speak with the attitudes of their own time," Basinger and Wasson write, "but they speak with authority."
Wasson and Basinger were given "unprecedented access" to the Harold Lloyd seminars, oral histories and complete archives. The more than 300 interviews for this remarkable book were culled from more than 3,000 seminar guest speakers and nearly 10,000 hours of conversation, the authors write.
The people speaking in this entertaining history aren't actually hanging out – being interviewed together. Yet, it feels as if we're a fly on the wall at a Tinsel Town pool party, as stars and their director/producer Hollywood pals sip martinis and gossip.
"The press did everything in the world to see that Joan Crawford and I had a big fight," Bette Davis says.
"Whatever Happened to Baby Jane?" was made in three weeks, Davis says. There was no time for a feud, she adds. But, who knows what would have happened if "Baby" had taken three months to make, Davis asks.
This is just one of the many fun quotes in the fascinating interviews in "Hollywood: The Oral History."
A caveat: Wasson, author of six books on film, including "Fifth Avenue, 5 A.M.," "Audrey Hepburn, Breakfast at Tiffany's" and the "Dawn of the Modern Woman," and Basinger, a trustee of the AFI and distinguished film scholar, offer scant context on the interviews in the book. There is, for example, little comment on the racism in "The Birth of a Nation" and "Gone with the Wind" or on homophobia in Hollywood. It's understandable that the authors wanted the interviewees to speak for themselves (as part of their time). Yet, some historical context would have been welcome.
If you read "Hollywood: the Oral History" from beginning to end, you'll likely feel that the party is going on too long. But if you read it in short bursts or dip in and out of it, you'll find it a delicious treat.
The Blade may receive commissions from qualifying purchases made via this post.