January 24, 2019 at 6:56 pm EST | by Lou Chibbaro Jr.
Bowser signs conversion therapy ban for adults with disabilities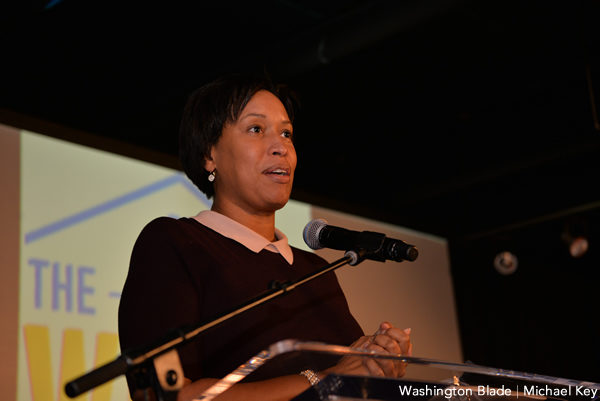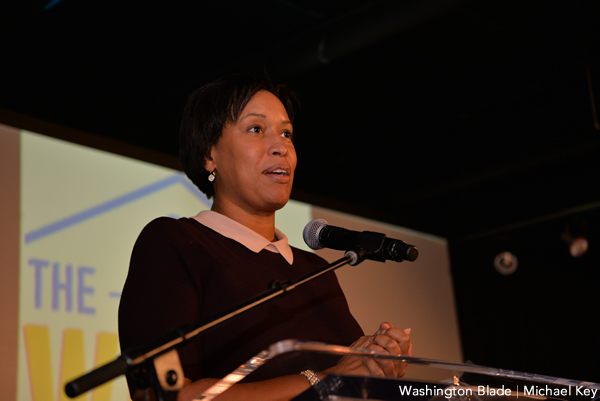 D.C. Mayor Muriel Bowser on Jan. 16 signed a bill approved unanimously by the City Council last month calling for banning licensed mental health practitioners from conducting therapy to change the sexual orientation of adults who are under the care of a conservator or guardian.
The bill, the Conversion Therapy for Consumers Under a Conservatorship or Guardianship Amendment Act of 2018, would become the first such legislation in the nation to include adults in a ban on the controversial practice of conversion therapy.
Conversion therapy bans approved by other states, including earlier law passed by D.C., limit their coverage to individuals under the age of 18.
Following the mayor's signature the bill was to be sent to Capitol Hill where under the city's Home Rule Charter it must undergo a 30 legislative day review by Congress. If Congress takes no action the bill become law.
The bill, introduced by D.C. Council member Mary Cheh (D-Ward 3), specifically calls for banning licensed mental health professionals practicing in the city from "engaging in sexual orientation change efforts with a consumer for whom a conservator or guardian has been appointed."
Among those testifying in support of the bill at a D.C. Council hearing last year was Dr. Marc E. Dalton, Chief Clinical Officer at the D.C. Department of Behavioral Health. Dalton said "an individual whose medical decisions are made by a guardian or conservator could be subject to conversion therapy against their will."
He and others testifying in favor of the bill noted that all mainline U.S. professional medical and mental health organizations oppose conversion therapy on grounds that it is ineffective and has been found to greatly increase the risk of depression, guilt, shame, substance abuse and thoughts of suicide among those who undergo the so-called therapy.
"Nobody should be subjected to the dangerous and discredited practice of conversion therapy," said Sam Brinton, Head of Advocacy and Government Affairs for the Trevor Project, a national organization that provides crisis intervention and suicide prevention for LGBT youth.
"This is especially true of those, like minors or adults under guardianship, who are limited in their ability to consent to these so-called 'treatments,'" Brinton said. "The Trevor Project was proud to offer testimony in support of this legislation, and we are grateful to the D.C. Council for acting to protect vulnerable LGBTQ adults," he said.
The mayor's signing of the bill came two days before a Virginia-based licensed professional counselor who has a mental health practice in Maryland filed a lawsuit in federal court seeking to overturn Maryland's law banning conversion therapy for minors.
The lawsuit claims bans on conversion therapy violate the constitutional rights of therapists who seek to help clients whose "moral" and religious beliefs prompt them to want to reverse or diminish "same-sex attractions."