March 20, 2019 at 6:00 am EST | by James Wellemeyer
Annual AIDSWatch advocacy event to take place in DC in April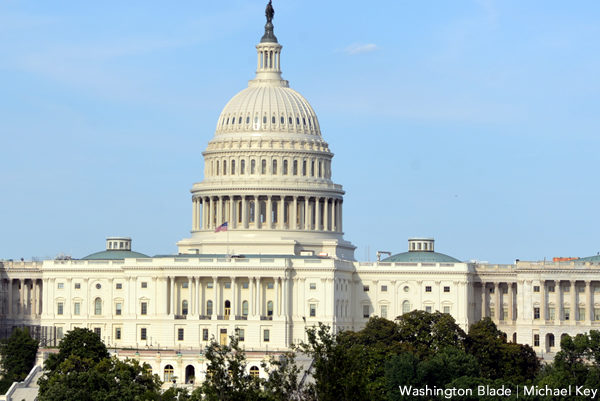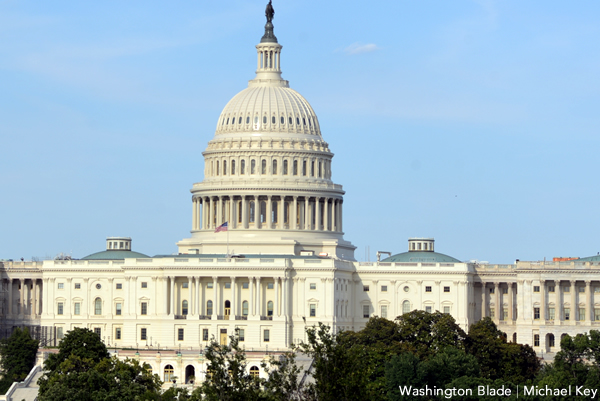 HIV/AIDS service organizations are partnering with the Elizabeth Taylor AIDS Foundation to host the 26th annual AIDSWatch advocacy event in D.C. on April 1-2.
The event, which has been co-organized by U.S. People Living with HIV Caucus and the Treatment Access Expansion Project, hopes to bring together hundreds of people living with HIV to meet members of Congress and demand tangible action to end the HIV epidemic in the U.S.
The event will begin with the presentation of AIDSWatch Leadership Awards at 7 p.m. on April 1 at the Rayburn House Office Building. The awards seek to honor "community leaders and legislators who have gone above and beyond in the response to the domestic HIV epidemic," according to the AIDS United website.
It will continue with a rally outside of the U.S. Capitol on April 2 at 8 a.m.
"This year's AIDSWatch comes at a critical time in the movement to end HIV," AIDS United wrote in its press release.
The event comes just over a month after President Trump announced his hope to end the U.S. HIV epidemic by 2030 in his State of the Union address.
Trump in late 2017 fired all of the members of the Presidential Advisory Council on HIV/AIDS. The Department of Health and Human Services last week confirmed the White House has made nine new appointments to PACHA.
"Meeting this goal will require substantial investment to scale-up evidence-based solutions, policy reforms to remove barriers to care and services, and strong leadership from not just the White House, but from Congress, as well as state, and local governments, to ensure that this achievable goal doesn't turn out to be just another missed opportunity," AIDS United wrote in its release, referring to the goal that Trump announced in his State of the Union address.
AIDS United has made 2025 the year it hopes to end the HIV epidemic and has released a 130-page guide outlining steps necessary to achieve this goal. They include ensuring 95 percent of individuals with HIV are aware of their status, expanding access to PrEP and Medicaid and Medicare for HIV treatment, and breaking down social and medical stigma toward HIV.
AIDS United is hoping the federal government adopts some of its plans.
"This year's AIDSWatch will urge Congress, once and for all, to hold this administration accountable, by demanding a strong federal commitment and investment in strategies — rooted in science, not stigma — to end the HIV epidemic in all communities across the United States," AIDS United wrote in its release.
A number of Elizabeth Taylor's grandchildren, AIDS activist and actor Daniel Franzese, openly gay Pennsylvania state Rep. Brian Sims, AIDS United President Jesse Milan and others are expected to attend the event.