Office of National AIDS Policy Director Phillips: Congress must increase funding
'Without congressional funding we can't get there'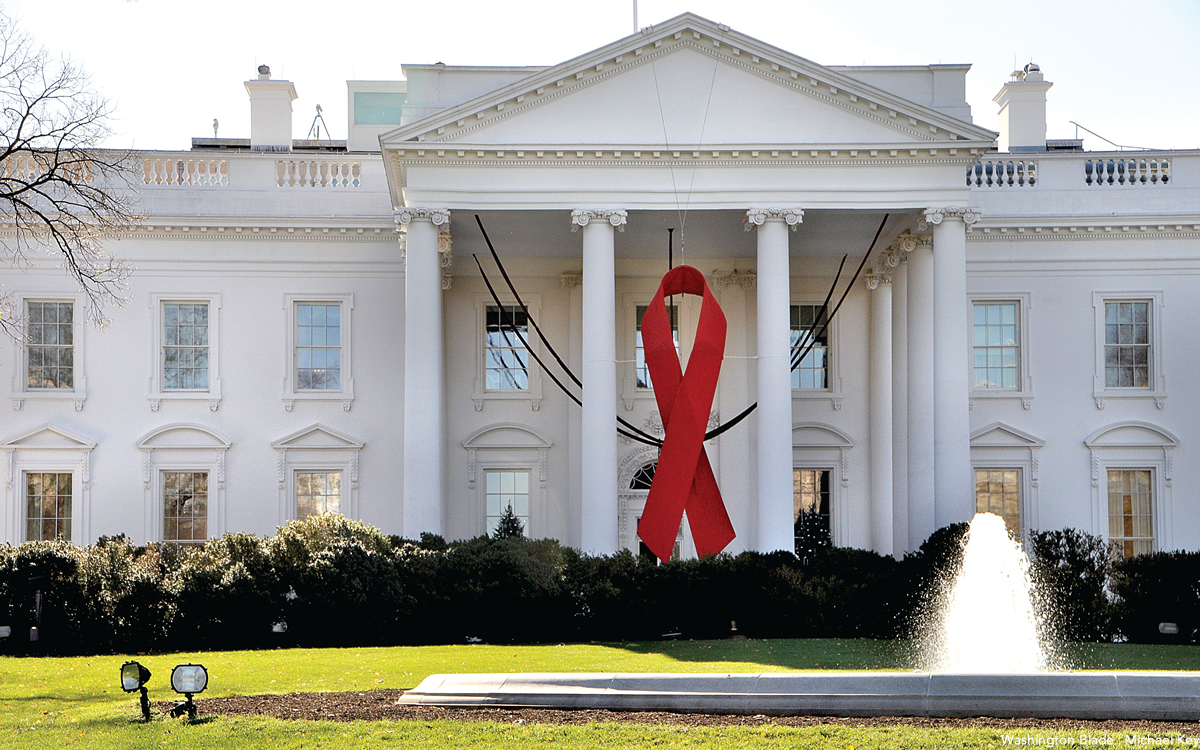 Harold Phillips, director of the White House Office of National AIDS Policy (ONAP), said Monday that Congress must increase funding to end the HIV/AIDS epidemic, including for programs designed around the lives and needs of Americans who are living with the disease.
"We have the support of the Biden-Harris administration, and we have the support at HHS, but without congressional funding we can't get there," said Phillips, who delivered his remarks during the AIDS United annual AIDSWatch conference in Washington, D.C.
Phillips echoed remarks by other speakers in calling for Congress to increase appropriations funding for the U.S. Department of Health and Human Services (HHS) Ryan White HIV/AIDS Program, but he also emphasized the importance of "making space for people living with HIV in other aspects of the budget."
Consistent with the Biden-Harris administration's focus on employing a whole-of-government approach, Phillips said stakeholders must understand that while "HIV is, yes, a public health threat," the disease is also "the result of systemic and structural racism," an intersectional problem requiring more than narrowly focused biomedical or public health responses.
Therefore, he said, these conversations about matters like HIV's impact on Black lives, or considerations for aging folks who are living with the disease, must be held at places like the White House Gender Policy Council, the National Economic Council, and the U.S. Department of Labor.
"When we talk about ending HIV as a public health threat," Phillips said, "we also want to end HIV such that it's not the defining characteristic for people living with HIV and that they can have access to housing, access to employment, good mental health and substance abuse treatment."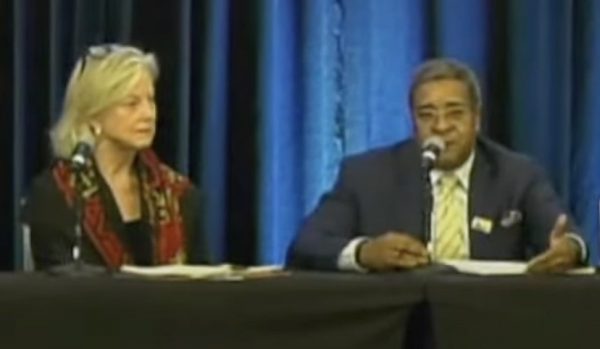 Under Phillips's leadership, data on these considerations for those living with HIV/AIDS will be measured for the first time with ONAP's rollout of new quality of life indicators in the National HIV/AIDS Strategy Federal Implementation Plan.
"There's an indicator in there that's self-reported quality of life," Phillips said, which asks respondents to consider, "how do I feel?" This is important, he added, because people living with HIV may have positive lab results but still feel poorly.
Phillips advised those AIDSWatch participants who are slated to meet with members of Congress and their staffs after hosting a rally on the grounds of the U.S. Capitol Tuesday morning to "build a common bond" with lawmakers by emphasizing the human impact of the appropriations funding for which they are advocating.
An AIDS United spokesperson told the Washington Blade by email Monday that 187 congressional meetings have been scheduled for Tuesday.
Phillips also noted that while "conversations need to happen in Washington, there's also conversations that need to happen on the state and local level," where "we're finding a level of hate and stigma and discrimination that's on course to try to either stop our progress or take us backwards."
Speaking before Phillips, Equality Federation Public Health Policy Strategist Mike Webb stressed the importance of policies under consideration by state and local lawmakers. "Our access to PrEP shouldn't be based on a patchwork of laws by the states," they said, and HIV-related legislative proposals in many cases would "add criminalizing aspects."
Laws already on the books that "criminalize the transmission of, or perceived exposure to, HIV and other infectious diseases," the Movement Advancement Project writes, "create a strong disincentive for being tested for HIV, and result in adverse public health outcomes."
Phillips and the Biden administration have made modernizing or repealing those laws a top priority.
New CDC data shows HIV infections dropped, but mostly among whites
Socioeconomic factor into disproportionate rates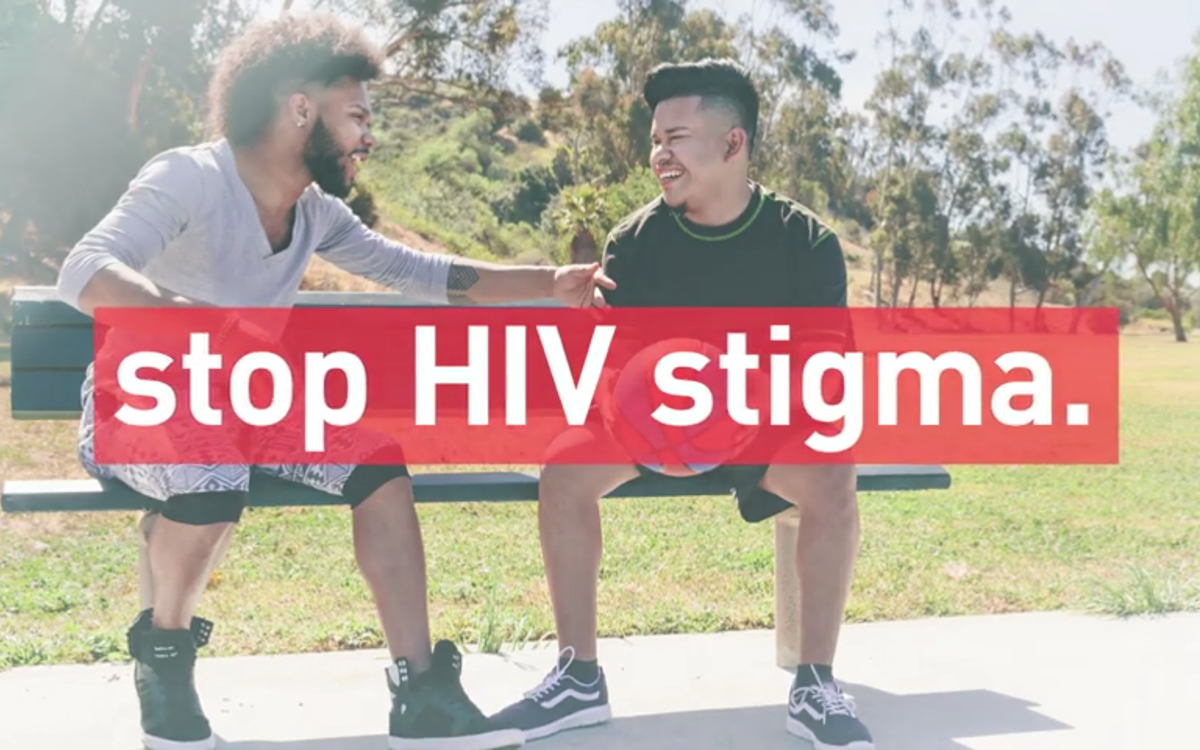 Data published Tuesday by the Centers for Disease Control and Prevention shows a significant decline in new HIV infections, but suggests the impact of prevention efforts was far less substantial for Black and Latino populations.
From 2017-2021, as rates of HIV testing, treatment and the use of pre-exposure prophylaxis (PrEP) medication rose, new cases dropped by 12 percent overall and by as much as 34 percent among gay and bisexual males aged 13-24.
The numbers show a "move in the right direction," CDC Director Rochelle Walensky said in a press release.
However, when broken down by race, the CDC found new infections were down by 27 percent and 36 percent, respectively, among Black and Latino populations, compared with 45 percent of whites.
Similarly, by 2021 about one third of those who are considered eligible were taking PrEP for HIV prevention, but the CDC noted this number includes "relatively few Black people or Hispanic/Latino people" despite the significant increase in prescriptions up from just 13 percent in 2017.
"Longstanding factors, such as systemic inequities, social and economic marginalization and residential segregation," Walensky noted, continue to act as barriers "between highly effective HIV treatment and prevention and people who could benefit from them."
She added, "Efforts must be accelerated and strengthened for progress to reach all groups faster and equitably."
Robyn Neblett Fanfair, acting director of the CDC's Division of HIV Prevention, said that "At least three people in the U.S. get HIV every hour — at a time when we have more effective prevention and treatment options than ever before."
"These tools must reach deep into communities and be delivered faster to expand progress from some groups to all groups," she said.
The HIV+Hepatitis Policy Institute issued a press release following the CDC's announcement of the new data, noting both the encouraging progress and need for improvement.
"It appears that our investments in HIV prevention are providing some positive results, but the persistent high number of new diagnoses and the low usage of PrEP among the communities most impacted by HIV point to the need for increased resources, particularly for a national PrEP program," said the group's executive director, Carl Schmid.
President Joe Biden's FY24 budget requested $237 million for a national PrEP program along with $850 million to support the U.S. Department of Health and Human Services' "Ending the HIV Epidemic in the U.S." initiative.
Officials eye mpox prevention, vaccination initiatives for this summer's LGBTQ events
New cluster of cases reported in Chicago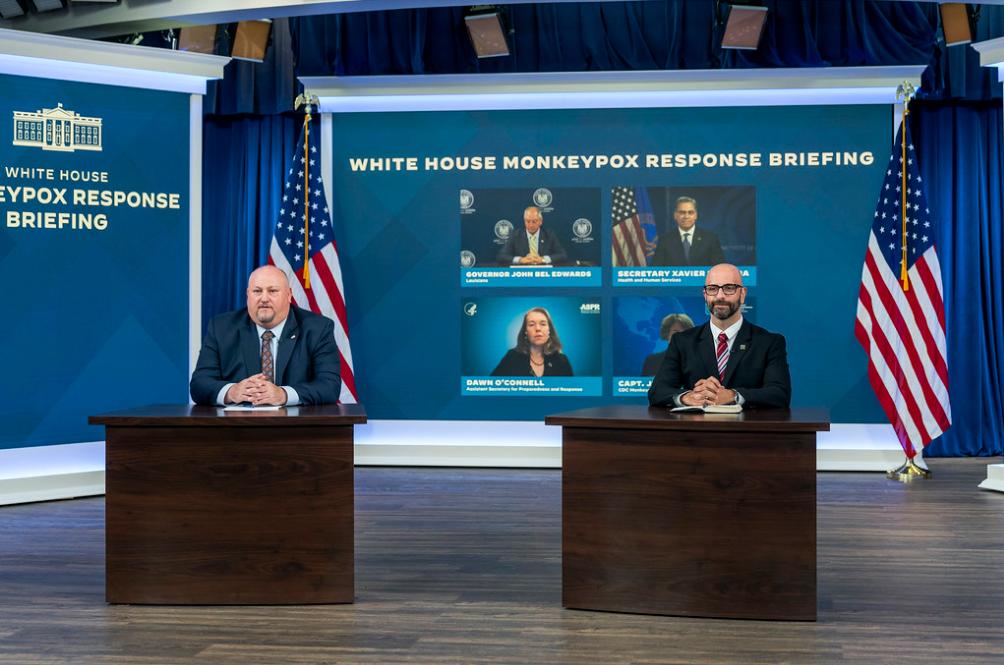 Federal health agencies, in coordination with their state and local counterparts and community partners, are exploring opportunities to offer mpox prevention initiatives and vaccinations at LGBTQ events this summer, Dr. Demetre Daskalakis said on Thursday.
Daskalakis, the deputy coordinator for the White House's national mpox response, described these deliberations in response to a question from the Washington Blade during a media telebriefing on mpox that was hosted by the Centers for Disease Control and Prevention.
The CDC on Monday issued a Health Alert Network Health Update on the potential risk for new mpox cases.
Since the peak of about 460 cases per day in August 2022, new cases have steadily declined, but following the cluster recently reported in the Chicago area, the update warns, "spring and summer season in 2023 could lead to a resurgence of mpox as people gather for festivals and other events."
"We have the vaccine, and we have organizations that are willing to do it," Daskalakis said during Thursday's call, adding that resources are available and can be deployed flexibly because they are built into existing "HIV and STI funding to allow for this work."
And the Mpox Crisis Response Cooperative Agreement, Daskalakis said, "provides even more resources locally for such efforts."
Daskalakis and CDC Mpox Response Incident Manager Dr. Christopher R. Braden also briefed reporters on findings from new studies on the efficacy of the JYNNEOS vaccine for the prevention of mpox.
That data, per the CDC's Morbidity and Mortality Weekly Report, reveals that "Among gay, bisexual, and other MSM and transgender adults aged 18-49 years, two doses of the JYNNEOS vaccine were 86 percent effective against mpox, indicating substantial protection against mpox."
Additionally, "All routes of vaccine administration provided similar protection."
FDA finalizes new blood donation guidelines
'A significant milestone for the agency and the LGBTQI+ community'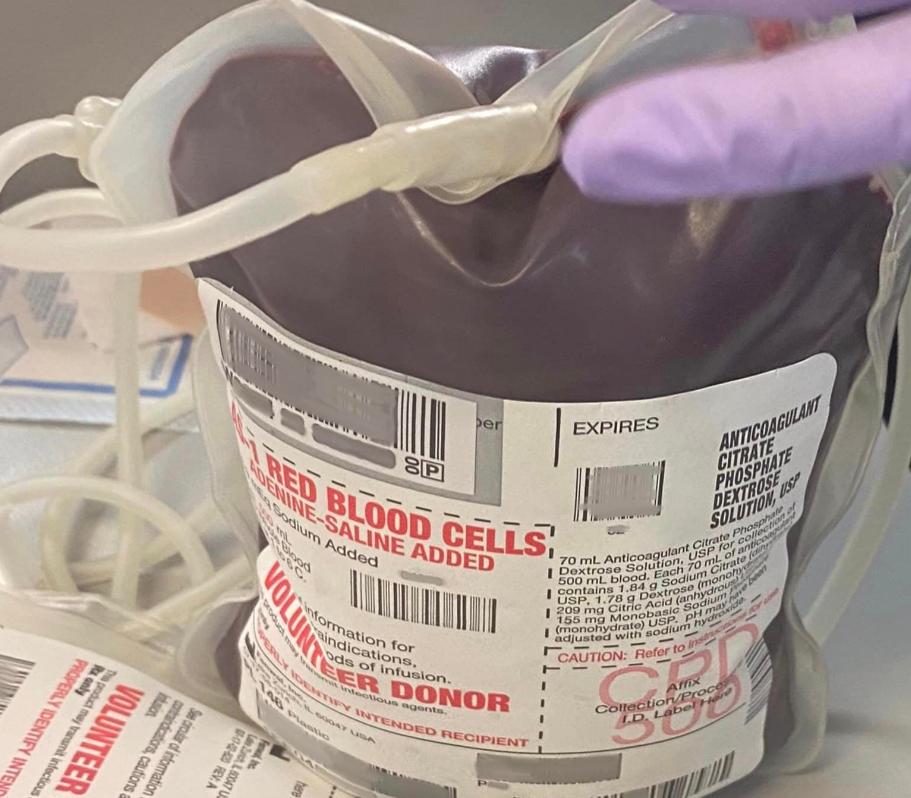 The U.S. Food and Drug Administration on Thursday finalized new guidelines for blood donation that will use a uniform individualized risk assessment questionnaire for respondents regardless of their sexual orientation, sex, or gender.
The move, which brings U.S. policy in line with procedures used in countries like Canada and the United Kingdom, marks a significant departure from longstanding bans targeting gay and bisexual men who have sex with men that were gradually eased over the decades since the AIDS epidemic.
"The implementation of these recommendations will represent a significant milestone for the agency and the LGBTQI+ community," said Peter Marks, director of the FDA's Center for Biologics Evaluation and Research, in a press release issued by the agency.
"The FDA is committed to working closely with the blood collection industry to help ensure timely implementation of the new recommendations and we will continue to monitor the safety of the blood supply once this individual risk-based approach is in place."
Under the new guidelines, prospective donors who have had a new sexual partner, or more than one sexual partner in the past three months, and anal sex in the past three months, would be ineligible.
So would those who are "taking medications to treat or prevent HIV infection (e.g., antiretroviral therapy (ART), pre-exposure prophylaxis (PrEP) and post-exposure prophylaxis (PEP)," because these drugs can delay the detection of HIV.