April 18, 2019 at 5:05 pm EST | by Staff reports
Cannabis Culture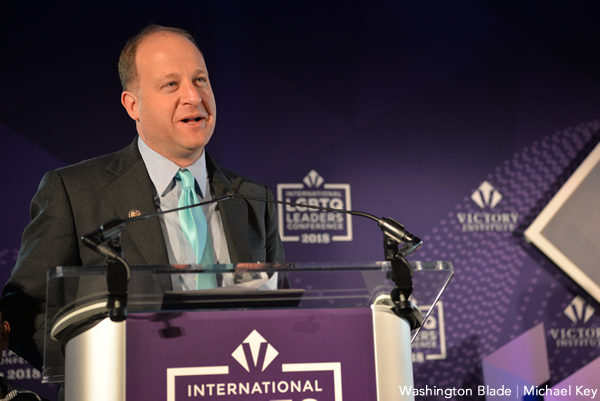 Colo. governor signs bill permitting cannabis for autism
DENVER — Democratic Gov. Jared Polis signed legislation, House Bill 1028, expanding the pool of patients qualified to access medical cannabis to include those with autism spectrum disorder. The measure also mandates the state Board of Health to prioritize grant funding to study the use of cannabis for autism and other pediatric conditions.
Recent clinical trial data report that the adjunctive use of cannabidiol is associated with reduced ASD symptoms and is well tolerated among patients.
THC limits not correlated to driving impairment
LANSING, Mich. — The presence of THC in blood is not correlated with driving performance and is not a reliable indicator of psychomotor impairment, according to recommendations made by a state-appointed traffic safety task force.
A report issued by the Michigan Impaired Driving Safety Commission finds that peak THC blood levels are not associated with maximal behavioral impairment and further finds that the compound's influence upon driving performance varies significantly among individual consumers. As a result, "The Commission recommends against the establishment of a threshold of delta-9-THC bodily content for determining driving impairment and instead recommends the use of roadside sobriety tests to determine whether a driver is impaired."
The Commission's recommendations are similar to those previously issued by the American Automobile Association, the National Highway Traffic Safety Administration, and other traffic safety experts who have similarly opined against the imposition of per se thresholds for the presence of THC. NORML similarly argues that the identification of THC in blood is a poor predictor of either recent cannabis exposure or impaired performance.
The Commission's report further opines that subjects influenced by cannabis "typically drive slower, keep greater following distances, and take fewer risks than when sober." They add, "While there is some uncertainty as to the crash risk associated with cannabis impairment alone, the research is clear that the risk is lower than that of alcohol impairment."
Five states — Montana, Nevada, Ohio, Pennsylvania, and Washington — impose various per se limits for the detection of specific amounts of THC in blood while eleven states (Arizona, Delaware, Georgia, Illinois, Indiana, Iowa, Michigan, Oklahoma, Rhode Island, Utah, and Wisconsin) impose zero tolerant per se standards. In those states, it is a criminal violation of the traffic safety laws to operate a motor vehicle with detectable levels of THC in blood. Colorado law infers driver impairment in instances where THC is detected in blood at levels of 5ng/ml or higher.
FDA seeks public comments on CBD marketing rules
SILVER SPRING, Md. — The U.S. Food and Drug Administration has scheduled a public hearing to address issues surrounding the "safety, manufacturing, product quality, marketing, labeling, and sale" of products containing hemp-derived cannabinoids such as CBD.
Outgoing FDA Commissioner Scott Gottlieb announced that the public meeting will take place on May 31 at the agency's White Oak Campus in Silver Spring, Md. The agency is also accepting public comments on the issue, which may be submitted through July 2, 2019.
Speaking before Congress on multiple occasions, Gottlieb has stated that it may take "years" for the agency to establish rules and regulations governing the marketing of hemp-derived cannabinoid products. He further expressed concerns about the prospect of chain retailers like CVS and Walgreens carrying certain CBD-infused products, such as topical lotions and sprays, on their shelves.
In December, Congress enacted legislation removing industrial hemp (defined as cannabis containing less than 0.3 percent THC) and products containing cannabinoids derived from hemp from the federal Controlled Substances Act. The following day, the FDA stated: "Congress explicitly preserved the agency's current authority to regulate products containing cannabis or cannabis-derived compounds under the Federal Food, Drug, and Cosmetic Act (FD&C Act) and section 351 of the Public Health Service Act." The agency further opined, "[I]t's unlawful under the FD&C Act to introduce food containing added CBD or THC into interstate commerce, or to market CBD or THC products as, or in, dietary supplements, regardless of whether the substances are hemp-derived."
The agency continues to selectively target manufacturers who it believes are marketing CBD-infused products in a manner that violates the agency's interpretation of the law.
Public comments on this issue may be submitted electronically to the FDA. The FDA Questions and Answer page: 'Regulation of Cannabis and Cannabinoid-Derived Products' is online.
Cannabis Culture news in the Blade is provided in partnership with NORML. For more information, visit norml.org.