April 24, 2019 at 9:25 pm EDT | by Chris Johnson
Pete Buttigieg gets first congressional endorsement: Rep. Don Beyer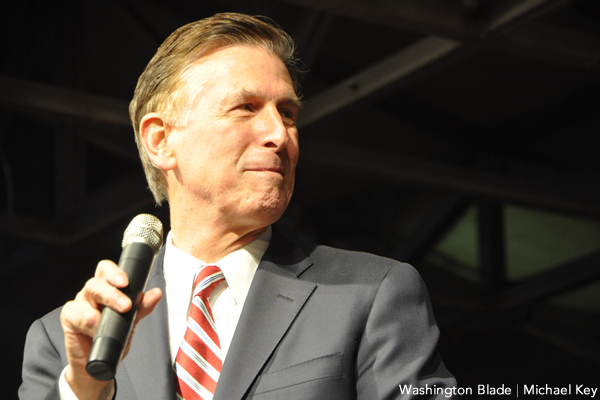 South Bend Mayor Pete Buttigieg landed his first congressional endorsement in his presidential bid Wednesday when Rep. Don Beyer (D-Va.) threw his support behind the 2020 hopeful, who could become the nation's openly gay president.
In a statement, Beyer compared Buttigieg — who's become the darling of the media in his bid for the White House — to former President Barack Obama.
"By now, I have a strong gut reaction to candidates," Beyer said. "I endorsed Barack Obama early, having been moved by both his intelligence and his political capability. I am similarly inspired by Mayor Pete. With him, I feel the promise of a new generation, and I see a way out of the darkness."
In addition to comparing Buttigieg to Obama, Beyer also contrasted the Democratic hopeful to President Trump, who's built an anti-LGBT record in the White House.
"I think of the qualities missing from the current occupant of the Oval Office," Beyer said. "They are qualities that Pete Buttigieg exudes: decency, a grounding in history, optimism, a sophisticated grasp of the world and of the dangers of bigotry, and a generosity of spirit. The Democratic field is full of people with these traits, but Pete possesses them to an uncommon degree, and, just as importantly, has a gift for communicating them."
Beyer also drew on the credentials of Buttigieg, who's a Harvard graduate, Rhodes Scholar and veteran of military operations in Afghanistan.
"Pete's extraordinary intelligence is what our extraordinary nation needs and deserves," Beyer said. "Pete's military service speaks volumes about his commitment to that nation. Pete's leadership in managing his midwestern hometown tells us much about his values and his loyalty. Both his enthusiasm and his sensibility are infectious and essential to the job he seeks."
Beyer's support for Buttigieg stands in contrast to the views of another Virginia, former candidate for lieutenant governor E.W. Jackson, who recently said the election of Buttigieg as president would turn the United States into a "homocracy."