May 22, 2019 at 11:30 am EDT | by Chris Johnson
Human Rights Campaign close to naming next president: sources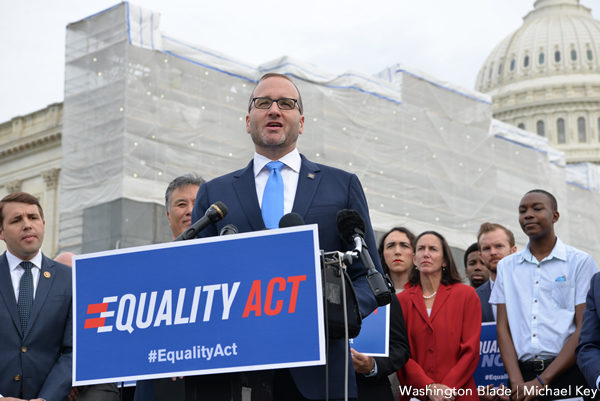 Fresh from the successful U.S. House vote on the Equality Act, the Human Rights Campaign is close to naming a new president to lead the nation's largest LGBT advocacy group, insiders have told the Washington Blade.
LGBT advocates said this week they've heard board members for the Human Rights Campaign, which began a search for the organization's next president after Chad Griffin announced late last year he'd depart the organization, are nearing their decision. One person familiar with board deliberations said the process is "going well."
The identities of any final candidates, however, remain under wraps and the exact timing for when HRC will announce the choice is unknown.
The process for choosing the next Human Rights Campaign president appears to be ending as the 2020 presidential campaign heats up. In addition to building support for the Equality Act in hopes of a test vote in the Senate, the next president of the organization will likely steer efforts toward backing the Democratic presidential nominee to help defeat President Trump.
After a succession of two white men — Joe Solmonese and Griffin — leading the organization, LGBT advocates have speculated the next president could — or should — be a woman or a person of color. Solmonese and Griffin oversaw groundbreaking strides in LGBT rights during their tenures at the Human Rights Campaign, but observers have said selecting another white man would be a missed opportunity to demonstrate the diversity of the LGBT community.
One name that emerged early on in LGBT circles as a possible choice was Nadine Smith, executive director of Equality Florida. However, she told the Blade this week she's "not an applicant."
Chris Sgro, a spokesperson for the Human Rights Campaign, told the Washington Blade via email "a decision hasn't been made but we're on track to have an announcement this summer."