Calendar: June 7-13
Parties, meetings and events in the week to come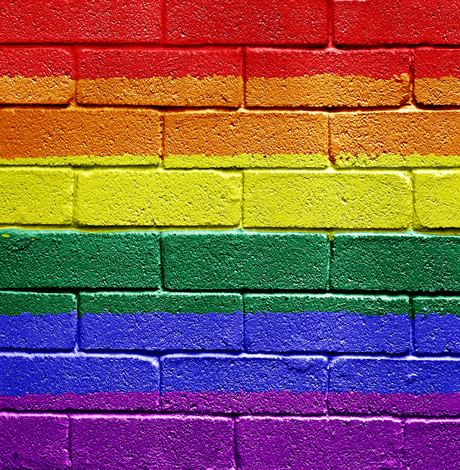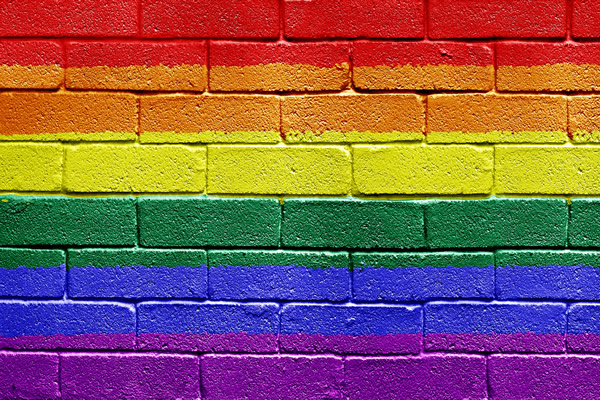 Friday, June 7
Go Gay D.C. is hosting is hosting a Pride Happy Hour Social at Pinzimini Lounge (801 N Glebe Rd., Arlington, Va.) tonight from 6:30-8:30 p.m. Go Gay D.C., Metro DC's LGBTQ Community Hub, is the newest sensation focused on friendship, leadership and service. It's designed as a civic booster to foster gay community spirit. All are welcome to the social to enjoy the cash bar and meet new people. There is no cover charge and casual attire is appropriate. For more information and to register, visit gogaydc.org.
The Washington Blade is teaming up with Barry's Bootcamp D.C. (1345 19th St., N.W.) to host Dupont After Dark Pride Class tonight at 8 p.m. The class will feature a live DJ Pride theme and the 2019 D.C. Brau Pride Pils cans that benefit the Blade Foundation and SMYAL (Supporting and Mentoring Youth Advocates and Leaders). The Blade Foundation's mission is to fund enterprise journalism projects focused on LGBTQ and other underrepresented communities and to create scholarships for LGBTQ journalists. To purchase tickets, visit barrysbootcamp.com.
Saturday, June 8
The Jung Society of Washington will host its In Defense of Anger workshop today at 10 a.m. at the American University (4400 Massachusetts Ave., N.W.) in the Butler Boardroom. It will feature guest speaker John Hill, a Jungian scholar, who will teach attendees how to "embrace the dark aspects of survival." Tickets are $75. To register, visit jung.org/programs.
Celebrate Ireland at D.C. Pride 2019 is today from 4:30-8:30 p.m. at the Embassy & Consulates of Ireland USA (2234 Massachusetts Ave., N.W.). Ireland became the first country to have a public vote in favor of marriage equality back in 2016. This year the Embassy will join in celebrating Pride and Irish Pride as well. Irish musicians and dancers are being requested to showcase their talents the day of. To register, visitsurveymonkey.com/r/gk2sjgy.
Sunday, June 9
Annapolis Pride is hosting a Drag Brunch: Show Us Your Pride event today at 12:30 p.m. at Rams Head On Stage (31 West St., Annapolis, Md.). The show will feature Victoria D. Bohmore and Miss Gay United States 2010 winner, Adrianna P T Fuentes. Annapolis Pride will have a table at Capital Pride and have its parade on Saturday, June 29. To purchase tickets, visit ramsheadonstage.com.
Republic Restorative (1369 New York Ave., N.E.) is having a Not the White House PRIDE Party today at its distillery from noon-4 p.m. They'll be drinking and celebrating TransLAW (Trans Legal Advocates of Washington) and LGBT44, the unofficial network of Obama administration LGBTQ alumni. The event will include DJ Tezrah and food from the gay-owned BBQ Bus. Reproductive Restorative is D.C.'s only women and LGBTQ-owned distillery. Tickets are $20 and all profits go to TransLAW. To purchase, visit eventbrite.com. 
Monday, June 10
Yoga for Every Body is headed to the Adams Morgan Community Center at the LINE Hotel D.C. (1770 Euclid St. N.W.) in support of Pride month tonight from 7-8:30 p.m. This class is designed for people of color, LGBTQ+ people and anyone who has ever felt out of place. Ben Takai will instruct the class with the understanding that this space is intentionally created to serve the community. Yoga for Every Body is a safe space for marginalized people to find stillness in the mind and strength in the body. For more information, search Yoga for Every Body D.C. on Facebook.
Diversity Declaration will hold a diversity matters planning meeting tonight at the Women's National Democratic Club (1526 New Hampshire Ave., N.W.) from 6:15-7:30 p.m. The meeting will cover planning upcoming actions supporting candidates championing diversity and inclusion in 2019 and 2020. Diversity Declaration is a group of concerned citizens who believe America's strength lies in its diversity. For more information, visit diversitydeclaration.com.
Tuesday, June 11
Desiree Dik is hosting drag BINGO tonight at Red Bear Brewing Co. (209 M St., N.E.) starting at 7 p.m. The night will include six games with plenty of drinks and prizes. Red Bear Brewing Co. hosts drag bingo every second and fourth Tuesday of the month. For more information, visit redbear.beer.
Equality March for Unity and Pride is hosting Queer Resistance Bootcamp Day of Action at Calvary Baptist Church (755 8th St., N.W.) today from 10 a.m.-5 p.m. The bootcamp will provide practical education the LGBTQ movement, tools to resist backward policies and opportunities to connect local and national allies. The Equality March for Unity and Pride is about mobilizing LGBTQ communities, loved ones and allies with particular focus on those who have been actively silenced and neglected. For more information, visit thetaskforce.org.
Wednesday, June 12
The Lambda Bridge Club meets at Dignity Center (721 8th St., S.E.) tonight at 7:30 p.m. The club will be playing duplicate bridge games and newcomers are welcomed. The group hosts games every first and third Wednesday of the month and serves gay bridge players. No reservation is required. To find a partner, call 202-841-0279.
Big Gay Book Group meets tonight at 7 p.m. at the Trio Bistro (1537 17th St., N.W.). Members will discuss the book "Less" by Andrew Sean Greer which follows a gay man through his romantic relationships. It was the 2018 Pulitzer Prize winner in fiction. Newcomers are always welcomed to join the group. For more information and to register, email [email protected].
Thursday, June 13
The D.C. Eagle's (3701 Benning Rd., N.E.) Blackout Thursdays are back tonight from 9 p.m.-3 a.m. Happy Hour ends at 9 p.m. with $2 off every drink, $10 bottomless Bud and $12 bottomless draft beers. For more information, visit dceagle.com.
The National Law Enforcement Museum (444 E St., N.W.) presents the Stonewall Riots: 50 years of Change for Law Enforcement and LGBT Community event tonight at 7 p.m. The event will include panelist to give more information on the riots and discuss how the relationship has changed since then. Lt. Brett Parson who manages the Metropolitan (DC) Police Department's LGBT Liaison Unit will also attend. The National Law Enforcement Museum dynamically engages the audience in this story in an effort to build mutual respect and foster cooperation between the public and the law enforcement profession. The event is free with admission to the museum. For more information, visit lawenforcementmuseum.org.
Calendar: June 18-24
Events in the week to come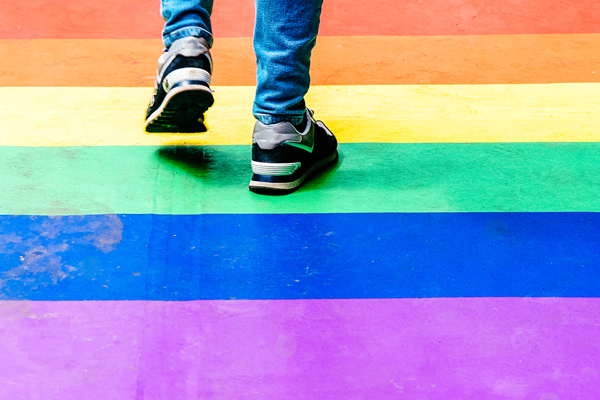 Friday, June 18
Join the National Archives and Bishopsgate Institute Special Collections and Archives as they present their LGBTQ+ archive collections virtually at 8 a.m. In this event, Vicky Iglikowski-Broad from The National Archives and Stefan Dickers from Bishopsgate will explore the different strengths of their collections, to reflect on how they can be used together to build a fuller picture of LGBTQ+ lives. Event registration is available on Eventbrite.
"DISDance, Pride Edition- Still We Dance" will be at 6:30 p.m. Join the D.C. Public Library and show your Pride by dancing with the Library's Freegal music collections. Post a video or photo of you and your crew dancing or lip-syncing to Instagram and tag D.C. Public Library on Instagram (@dcpubliclibrary) using the tags #DCPLDanceParty and #StillWeDance. The library's favorite videos will be shared, and crown the video with the most likes the virtual Queen of Pride. All four Pride playlists are available on Freegal with the names Still We Lead, Still We Live, Still We Laugh, and Still We Love.
Saturday, June 19
Join the DC Center for its virtual job club, a weekly job support program to help job entrants and seekers, including the long-term unemployed, improve self-confidence, motivation, resilience and productivity for effective job searches and networking. The event begins on Zoom at 6 p.m. For more information, email [email protected].
Sunday, June 20
Join the DC Center and the Beta Kappa Chapter of the Beta Phi Omega Sorority for a peer-led support group devoted to the joys and challenges of being a Black lesbian. You do not need to be a member of the Beta Kappa Chapter or the Beta Phi Omega Sorority in order to join, but they do ask that you either identify as a lesbian or are questioning that aspect of your identity. This event will be hosted on Zoom at 1 p.m. More details are available here.
Monday, June 21
The Center Aging Coffee Drop-In will still take place virtually at 10 a.m. via Zoom. LGBT Older Adults (and friends) are invited to have friendly conversations about current issues they might be dealing with. For more information, visit Center Aging's webpage.
Join GenderQueer DC for a monthly support group on Zoom for people who identify outside of the gender binary. Whether you're bigender, agender, genderfluid, or just know that you're not 100% cis – this is your group. The event will be at 7 p.m. For more information, visit genderqueerdc.com.
Tuesday, June 22
The European Union Delegation to the United States will host "Joining Forces for LGBTI Rights Around the World" virtually at 9:30 p.m. This event is a discussion on how the international community can help advance LGBTI rights around the world and will feature panelists: Mark Bromley, chair of The Council for Global Equality, Olena Shevchenko, director of Insight, and Urooj Arshad, senior program manager of Dignity for All: LGBTIQ+ Assistance Program, Freedom House. Registration for this free event is available on Eventbrite.
"Rainbow Challah Tutorial and Discussion" will be at 5 p.m. on Zoom. All are welcome to attend this event. Challah is a type of bread traditionally baked to celebrate the Jewish sabbath. Attendees will be provided with the recipe and materials list in advance if they would like to make it at home. There will also be a discussion about food, identity, and community. For more information, email [email protected] or call 202-543-1778 x204.
Wednesday, June 23
Capital Pride Alliance and Hook Hall will host "Hooked on Capital Pride" at 2 p.m. There will be drink specials, music, and celebration of all things LGBTQ+. A portion of the proceeds from this event will support the Capital Pride Alliance and partner Pride organizations responsible for producing Youth Pride, Silver Pride DC, DC Black Pride, DC Latinx Pride, Capital AAPI Pride, and Trans Pride, through the GivePride365 Fund. Every reservation will include a bottle of Rose Bubbly, and cabana reservations will come with a bonus celebration kit! For more information, visit the Facebook event page.
Join the LGBTQIA Alliance Washington National Cathedral for a free webinar featuring Billy Curtis, director, Gender Equity Resource Center UC Berkeley on Zoom at 8 p.m. Curtis is a community activist and advocate who was hired as UC Berkeley's first full-time director for LGBT Resources in 1999. Curtis is currently the director of the university's Gender Equity Resource Center. To register for this event, visit: capitalpride.org.
Thursday, June 24
Join the DC Public Library for a poetry reading with Micah Powell from his book "Things No One Else Wants to Say." Micah will read from his book and join a conversation with DC's own Regie Cabico, poet and director of Capturing Fire Press. The event will be hosted on Facebook and YouTube at 5:30 p.m. To register, visit the library's website.
Hope in a Box will host "Books That Make Us: A Pride Month Celebration of LGBTQ+ Stories" online at 8 p.m. The event will feature a number of notable figures including Jahana Hayes, member of Congress (D-Conn.) and 2016 National Teacher of the Year, Zach Stafford, columnist for MSNBC and former editor of the Advocate. Tickets are available at: hopeinabox.splashthat.com.
The DC Anti-Violence Program will have an open meeting via Zoom at 7 p.m. At this meeting, there will be opportunities to learn more and get involved in lessening violence both within and directed toward the LGBT communities. To access the Zoom link, email [email protected].
Blade live chat with 'Real Housewives' author Moylan
Interview to 'spill the tea' on all aspects of hit Bravo franchise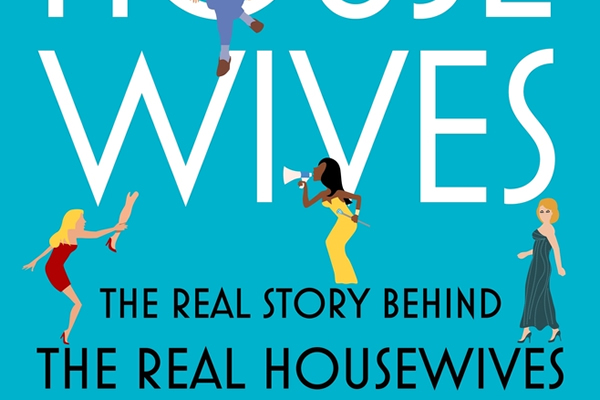 Join the Washington Blade for a live interview with Brian Moylan, a former Blade staffer and author of the new book "The Housewives: The Real Story Behind the Real Housewives." The book explores the origins and ongoing popularity of the franchise. Moylan will be interviewed by his former boss, Blade editor Kevin Naff. The two promise to "spill the tea" Housewives-style about all aspects of the hit Bravo franchise, including whether or not the shows are scripted and just how controlling Bravo is when it comes to marketing the Housewives.
The interview will be held at 4 p.m. on Thursday, June 24 and will stream on all Blade social media platforms, including Facebook, Twitter, and YouTube. The interview will be uploaded to Instagram after it concludes.
SAAM celebrates drag culture, American art
Virtual bingo night hosted by KC B. Yoncé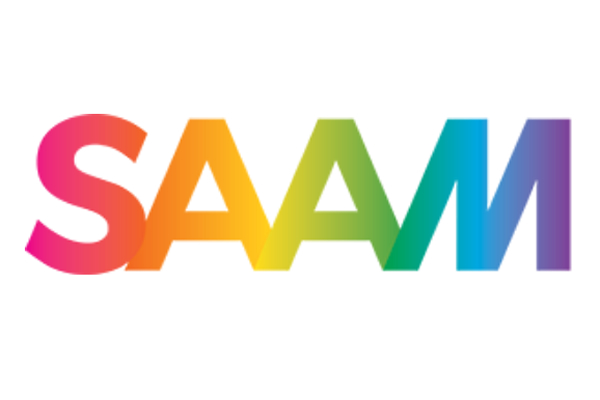 The Smithsonian American Art Museum will host "Virtual Drag Queen Art Bingo Night" on Friday, June 18 at 7 p.m. The event will be hosted by DC drag diva KC B. Yoncé.
Event attendees are encouraged to register now and request 1 to 4 printable bingo cards featuring artwork by American artists who are part of the LGBTQ+ community.
D.C.-area registrants are eligible to get 10% off Red Bear Brewing's official 2021 Pride Helles lager, Smash Me With A House. This offer is available for pick up only while supplies last. Must be 21+ with proper ID and show SAAM coupon to Red Bear Brewing staff to apply the discount.
For more information, visit the museum's website.