June 7, 2019 at 2:30 pm EDT | by Yulani Rodgers
Calendar: June 7-13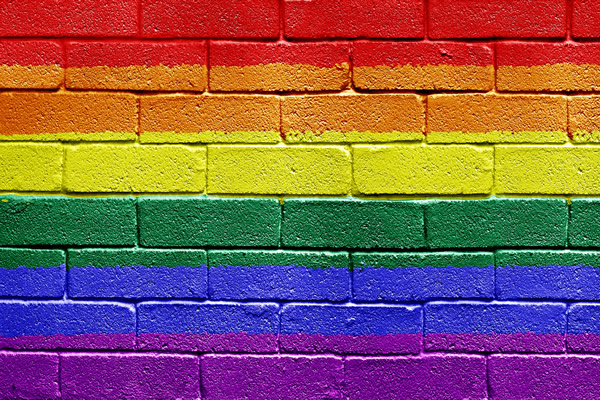 Friday, June 7
Go Gay D.C. is hosting is hosting a Pride Happy Hour Social at Pinzimini Lounge (801 N Glebe Rd., Arlington, Va.) tonight from 6:30-8:30 p.m. Go Gay D.C., Metro DC's LGBTQ Community Hub, is the newest sensation focused on friendship, leadership and service. It's designed as a civic booster to foster gay community spirit. All are welcome to the social to enjoy the cash bar and meet new people. There is no cover charge and casual attire is appropriate. For more information and to register, visit gogaydc.org.
The Washington Blade is teaming up with Barry's Bootcamp D.C. (1345 19th St., N.W.) to host Dupont After Dark Pride Class tonight at 8 p.m. The class will feature a live DJ Pride theme and the 2019 D.C. Brau Pride Pils cans that benefit the Blade Foundation and SMYAL (Supporting and Mentoring Youth Advocates and Leaders). The Blade Foundation's mission is to fund enterprise journalism projects focused on LGBTQ and other underrepresented communities and to create scholarships for LGBTQ journalists. To purchase tickets, visit barrysbootcamp.com.
Saturday, June 8
The Jung Society of Washington will host its In Defense of Anger workshop today at 10 a.m. at the American University (4400 Massachusetts Ave., N.W.) in the Butler Boardroom. It will feature guest speaker John Hill, a Jungian scholar, who will teach attendees how to "embrace the dark aspects of survival." Tickets are $75. To register, visit jung.org/programs.
Celebrate Ireland at D.C. Pride 2019 is today from 4:30-8:30 p.m. at the Embassy & Consulates of Ireland USA (2234 Massachusetts Ave., N.W.). Ireland became the first country to have a public vote in favor of marriage equality back in 2016. This year the Embassy will join in celebrating Pride and Irish Pride as well. Irish musicians and dancers are being requested to showcase their talents the day of. To register, visitsurveymonkey.com/r/gk2sjgy.
Sunday, June 9
Annapolis Pride is hosting a Drag Brunch: Show Us Your Pride event today at 12:30 p.m. at Rams Head On Stage (31 West St., Annapolis, Md.). The show will feature Victoria D. Bohmore and Miss Gay United States 2010 winner, Adrianna P T Fuentes. Annapolis Pride will have a table at Capital Pride and have its parade on Saturday, June 29. To purchase tickets, visit ramsheadonstage.com.
Republic Restorative (1369 New York Ave., N.E.) is having a Not the White House PRIDE Party today at its distillery from noon-4 p.m. They'll be drinking and celebrating TransLAW (Trans Legal Advocates of Washington) and LGBT44, the unofficial network of Obama administration LGBTQ alumni. The event will include DJ Tezrah and food from the gay-owned BBQ Bus. Reproductive Restorative is D.C.'s only women and LGBTQ-owned distillery. Tickets are $20 and all profits go to TransLAW. To purchase, visit eventbrite.com. 
Monday, June 10
Yoga for Every Body is headed to the Adams Morgan Community Center at the LINE Hotel D.C. (1770 Euclid St. N.W.) in support of Pride month tonight from 7-8:30 p.m. This class is designed for people of color, LGBTQ+ people and anyone who has ever felt out of place. Ben Takai will instruct the class with the understanding that this space is intentionally created to serve the community. Yoga for Every Body is a safe space for marginalized people to find stillness in the mind and strength in the body. For more information, search Yoga for Every Body D.C. on Facebook.
Diversity Declaration will hold a diversity matters planning meeting tonight at the Women's National Democratic Club (1526 New Hampshire Ave., N.W.) from 6:15-7:30 p.m. The meeting will cover planning upcoming actions supporting candidates championing diversity and inclusion in 2019 and 2020. Diversity Declaration is a group of concerned citizens who believe America's strength lies in its diversity. For more information, visit diversitydeclaration.com.
Tuesday, June 11
Desiree Dik is hosting drag BINGO tonight at Red Bear Brewing Co. (209 M St., N.E.) starting at 7 p.m. The night will include six games with plenty of drinks and prizes. Red Bear Brewing Co. hosts drag bingo every second and fourth Tuesday of the month. For more information, visit redbear.beer.
Equality March for Unity and Pride is hosting Queer Resistance Bootcamp Day of Action at Calvary Baptist Church (755 8th St., N.W.) today from 10 a.m.-5 p.m. The bootcamp will provide practical education the LGBTQ movement, tools to resist backward policies and opportunities to connect local and national allies. The Equality March for Unity and Pride is about mobilizing LGBTQ communities, loved ones and allies with particular focus on those who have been actively silenced and neglected. For more information, visit thetaskforce.org.
Wednesday, June 12
The Lambda Bridge Club meets at Dignity Center (721 8th St., S.E.) tonight at 7:30 p.m. The club will be playing duplicate bridge games and newcomers are welcomed. The group hosts games every first and third Wednesday of the month and serves gay bridge players. No reservation is required. To find a partner, call 202-841-0279.
Big Gay Book Group meets tonight at 7 p.m. at the Trio Bistro (1537 17th St., N.W.). Members will discuss the book "Less" by Andrew Sean Greer which follows a gay man through his romantic relationships. It was the 2018 Pulitzer Prize winner in fiction. Newcomers are always welcomed to join the group. For more information and to register, email biggaybookgroup@hotmail.com.
Thursday, June 13
The D.C. Eagle's (3701 Benning Rd., N.E.) Blackout Thursdays are back tonight from 9 p.m.-3 a.m. Happy Hour ends at 9 p.m. with $2 off every drink, $10 bottomless Bud and $12 bottomless draft beers. For more information, visit dceagle.com.
The National Law Enforcement Museum (444 E St., N.W.) presents the Stonewall Riots: 50 years of Change for Law Enforcement and LGBT Community event tonight at 7 p.m. The event will include panelist to give more information on the riots and discuss how the relationship has changed since then. Lt. Brett Parson who manages the Metropolitan (DC) Police Department's LGBT Liaison Unit will also attend. The National Law Enforcement Museum dynamically engages the audience in this story in an effort to build mutual respect and foster cooperation between the public and the law enforcement profession. The event is free with admission to the museum. For more information, visit lawenforcementmuseum.org.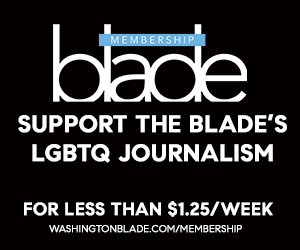 Sign Up for Blade eBlasts