Calendar: June 14-20
Concerts, parties and events in the week to come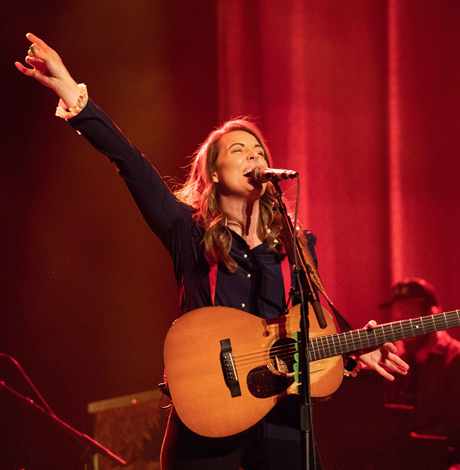 Friday, June 14
Three-time Grammy award-winning lesbian singer-songwriter and producer, Brandi Carlile performs at Merriweather Post Pavilion (10475 Little Patuxent Parkway, Columbia, Md.) tonight starting at 5:30 p.m. with the eclectic pop band, Lucius. Carlile will perform songs from her Grammy-nominated album "By the Way, I Forgive You." This out musician donates $1 from every concert ticket to her Looking Out Foundation, which gives financial support to various causes. Tickets range from $46-76 and are available via Ticketmaster. 
The Three Centuries of Queer History Walking Tour hosted by Annapolis Pride begins today from 5:30 p.m. Dr. Christopher Miele will lead a walking tour of Maryland's State Capital focusing on LGBT people who lived there since the 1700s. Participants will meet on the corner of State Circle and Maryland Avenue (Outside of Harry Browne's at 66 State Circle) for a gentle walk through historic Annapolis. Cost is $10 and proceeds will be donated to Annapolis Pride. For tickets and information, visit Facebook events.
Tonight is the 13th annual Twilight on the Terrace fundraising event for the Pride Center of Maryland. The event is from 7-11 p.m. at Gertrude's at the Baltimore Museum of Art (10 Art Museum Drive, Baltimore) and tickets are $115-125. Each year this fundraiser provides attendees with a night of food, fun and socialization to kick off the Baltimore Pride weekend. Proceeds help support more than 40 community programs reaching more than 800 sexual and gender minorities who use the center each month. Attendees also have the opportunity to bid on several Am Fund sponsored vacation packages in a silent auction. Visit eventbrite.com for tickets and details. 
Saturday, June 15
Johnny Mathis brings his "Voice of Romance Tour" to Wolf Trap (1645 Trap RD, Vienna, Va.) tonight from 8-10 p.m. Celebrating his 63rd year in music, Mathis is one of Columbia Records' longest-signed artists. Saturday he performs an evening of his classic and contemporary hits along with a few of  his personal favorites. The 83-year-old entertainer continues to be candid about his sexuality and recently told Billboard magazine "Patience is a wonderful virtue." Tickets start at $30 and are available at wolftrap.org.
Baltimore Pride begins with its official tailgating party in the Rainbow Lot today from 11 a.m.-8:30 p.m. behind Graffiti Alley (Howard & W. 19th 1/2 St., Baltimore). LGBT people and allies are welcome. Each dollar raised supports Pride Center programs including youth empowerment, HIV/AIDS reduction and feeding and clothing the homeless. The cost is $25 for one space for one car with two people or one tailgating tent space which must fit within a single parking spot. For tickets and information, visit baltimorepride.org.
The Baltimore Pride Parade is today from 1-3 p.m. with an 11-block procession starting at N. Charles and 33rd St. The viewing stage is on N. Charles and 24th in the Brown Rice parking lot. The parade passes through Wyman Park and ends at N. Charles and 23rd. For the first time, Pride will host a mini Pet Parade between 24th-25th and N. Charles streets beginning at 1 p.m. The high heel race begins 12:30 p.m. at 25th and N. Charles and the Pride Block Party at Station North (Charles North, Greenmount West and Barclays neighborhoods) opens with a pre-Pride show featuring local artists at 1:30 p.m. before officially beginning at 4 p.m. For details, visit baltimorepride.org. 
Sunday, June 16
The Baltimore Pride Festival is today from noon-6 p.m. at Druid Hill Park (between Swann Dr. and Sundial Pavilion). The festival celebrates families and children with a kid-friendly environment which includes music and entertainment stages, a drag stage, exhibitors and local food trucks. Admission is free and open to the public. Visit baltimorepride.org for more information.
Tonight is the Helping Casa Ruby Dinner from 7-8 p.m. at the Casa Ruby Shelter (7530 Georgia Ave., N.W.). The D.C. Center is partnering with Casa Ruby once a month to provide a hot meal to current Casa Ruby residents. The goal is to bring warmth and nourishment to them every third Sunday of each month. The D.C. Center encourages individuals or organizations to volunteer to provide a meal to feed as many people at Casa Ruby as possible. Any amount of food is appreciated. Store bought meals are welcomed. For more information visit thedccenter.org.
Monday, June 17
Tonight is Drag Bingo at the Board Room Game Bar and Brewery (925 B Garfield St., Arlington, Va.) from 9-11 p.m. Join Crystal Edge and Katrina Colby every first and third Monday of the month for games, performances and prizes. Balls start rolling at 9 p.m. It's $5 to play and $5 local beers with several rotating taps and all-night drink specials. The public is invited to play to win free drinks, free shots, free food, gift cards and other prizes. Tickets are free with registration on eventbrite.com.
Tuesday, June 18
The D.C. Eagle (3701 Benning Rd., N.E.) hosts a "Pose" viewing party tonight from 10-11 p.m. "Pose" is a Golden Globe-nominated drama chronicling the 1980's New York ball culture world and features one of the largest recurring cast of LGBTQ actors according to FX Networks. The Eagle is a spacious venue with two big screens to enjoy the show. For free tickets to this weekly event, register at eventbrite.com.
East City Bookshop (645 Pennsylvania Ave., S.E.) presents author John Glynn for a conversation about his first book, "Out East," a memoir of first love, identity and coming to terms with being gay during a summer spent with friends in a house in Montauk. The book talk will be followed by a Q&A and signing. The event is tonight from 6:30-7:30 p.m. and is free and open to the public. Visit facebook events for more information. 
Wednesday, June 19
Odenton Regional Library (1325 Annapolis Rd., Odenton, Md.) will continue its month-long celebration of well-received, award-winning LGBT-related films and documentaries tonight beginning at 6 p.m. All films are rated PG-13 and are geared to teen audiences. For film titles, contact the Odenton Regional Library. 
Thursday, June 20
The Thirst Trap Thursdays Drag Show Hosted by Venus Valhalla continues tonight from 11 p.m.-12:30 a.m. at Pitchers D.C. (2317 18th St., N.W.). Entertainment and cocktails are every Thursday starting at 11 p.m. and will include local queer performers. Visit its event page on Facebook for more information. 
Film about queer icon to premiere in Virginia
'Slayed: The Untold Story' playing at Arlington Cinema and Drafthouse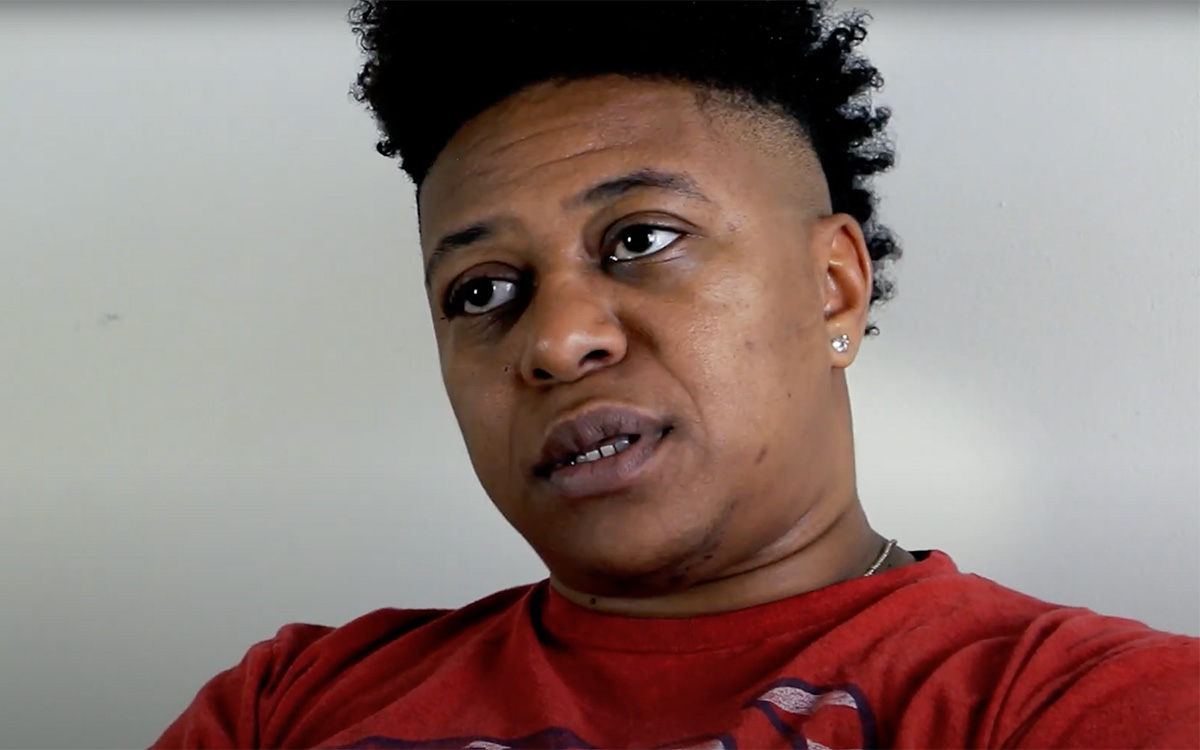 The film premiere of "Slayed: The Untold Story" will be on Tuesday, Dec. 12 at 6 p.m. at Arlington Cinema and Drafthouse.
The film is a riveting documentary that charts the audacious journey of Kai 'Stud Slayer' Brown, a fearless queer icon who shattered taboos about Black masculine women in an unforgiving era.
Following the screening there will be a discussion panel and question and answer session. Tickets are $15 and can be purchased on Eventbrite. 
Gay Men's Chorus is here with Christmas cheer
Holiday singalong held at Hotel Zena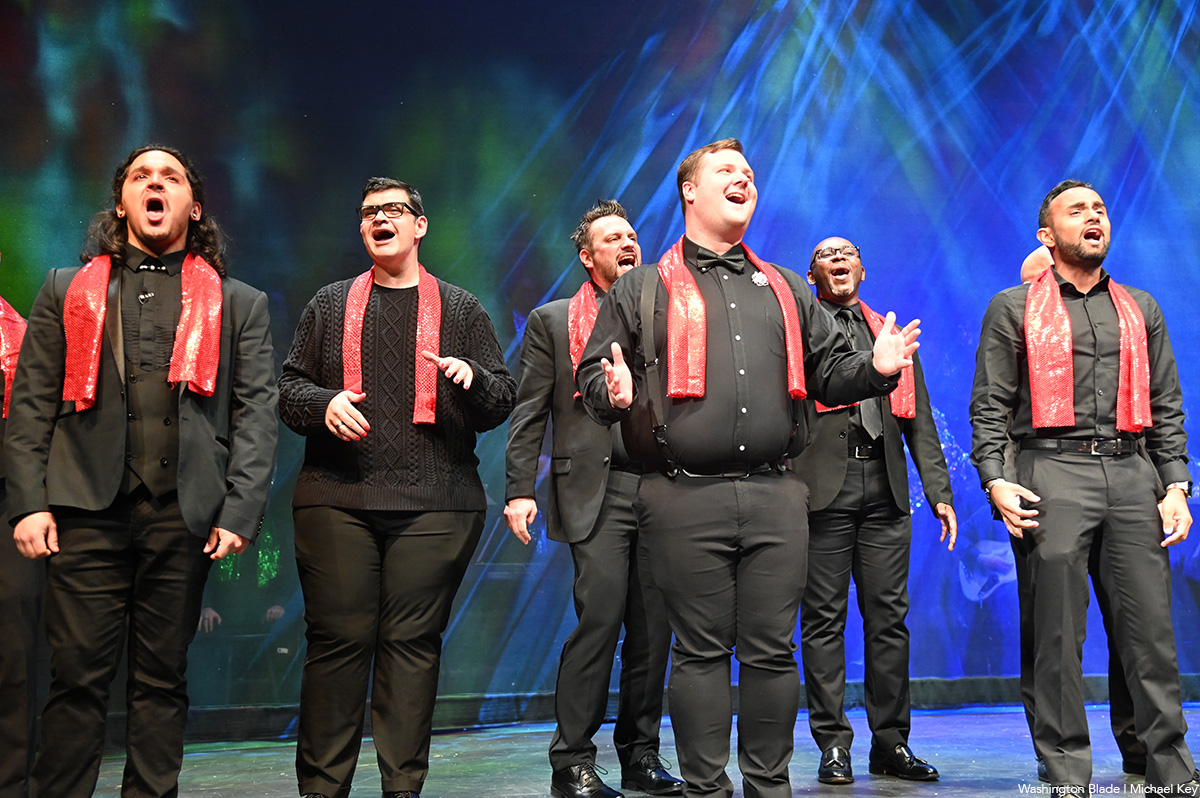 The Gay Men's Chorus of Washington will host a holiday singalong on Tuesday, Dec. 12 at 5 p.m. at Hotel Zena.
The event will begin with drinks in the Hotel Zena bar followed by the singalong. Tickets start at $10 and can be purchased on Eventbrite.
Calendar: December 8-14
LGBTQ events in the days to come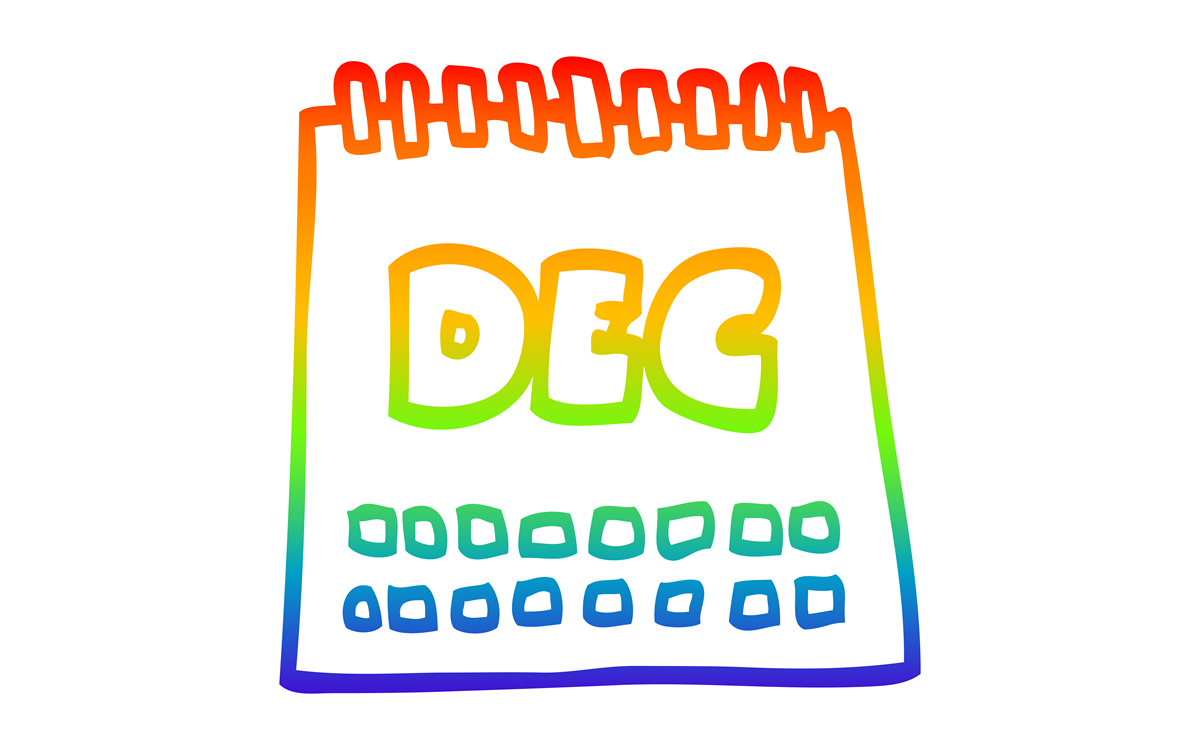 Friday, December 8
"Center Aging Friday Tea Time" will be at 12 p.m. on Zoom. This is a social hour for older LGBTQ adults. For more information, contact [email protected].  
Women in their Twenties and Thirties will be at 8 p.m. on Zoom. This is a social discussion group for queer women in the Washington, D.C. area. For more information, join WiTT's closed Facebook group.
Saturday, December 9
Go Gay DC will host "LGBTQ+ Brunch" at 11 a.m. at Freddie's Beach Bar & Restaurant. Guests are encouraged to come enjoy brunch with other LGBTQ+ folk. Admission is free and more details are available on Eventbrite.
"Dynamic Lesbians Ugly Sweater Party" will be at 5 p.m. at Kiki. Guests should come ready to rock their ugliest sweater for a night of dynamic fun, laughter, and fabulousness. This event is free and more details are available on Eventbrite. 
Sunday, December 10
Go Gay DC will host "LGBTQ+ Happy Hour" at 6 p.m. at Clare & Don's Beach Shack. This event will be a fun happy hour with other LGBTQ folk. Admission is free and more details are available on Eventbrite.
AfroCode DC will be at 4 p.m. at Decades DC. This event will be an experience of non-stop music, dancing, and good vibes and a crossover of genres and a fusion of cultures. Tickets cost $40 and can be purchased on Eventbrite. 
Monday, December 11
Center Aging Monday Coffee and Conversation will be at 10 a.m. on Zoom. LGBT Older Adults — and friends — are invited to enjoy friendly conversations and to discuss any issues you might be dealing with. For more information, visit the Center Aging's Facebook or Twitter. 
Tuesday, December 12
Coming Out Discussion Group will be at 7 p.m. on Zoom. This event is a safe space to share experiences about coming out and discuss topics as it relates to doing so. For more details, visit Facebook. 
Trans Support Group will be at 7 p.m. on Zoom. This group is intended to provide emotionally and physically safe space for trans* people and those who may be questioning their gender identity/expression to join together in community and learn from one another. For more details, email [email protected]. 
Wednesday, December 13
Job Club will be at 6 p.m. on Zoom. This is a weekly job support program to help job entrants and seekers, including the long-term unemployed, improve self-confidence, motivation, resilience and productivity for effective job searches and networking — allowing participants to move away from being merely "applicants" toward being "candidates." For more information, email [email protected] or visit thedccenter.org/careers.
Thursday, December 14
Virtual Yoga Class with Charles M. will be at 12 p.m. online. This is a weekly class focusing on yoga, breathwork, and meditation. Guests are encouraged to RSVP on the DC Center's website, providing your name, email address, and zip code, along with any questions you may have. A link to the event will be sent at 6 p.m. the day before.
The DC Center's Fresh Produce Program will be held all day at the DC Center for the LGBT Community. People will be informed on Wednesday at 5 p.m. if they are picked to receive a produce box. No proof of residency or income is required. For more information, email [email protected] or call 202-682-2245.