Calendar: July 19-25
Parties, shows and more in the week to come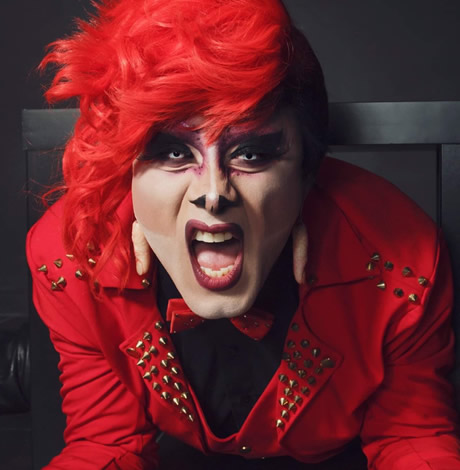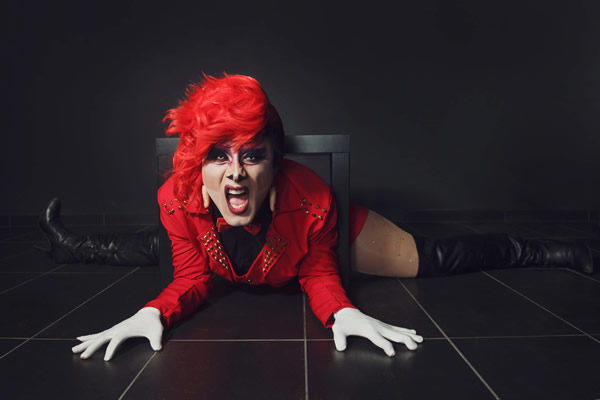 Friday, July 19
The 9:30 club (815 V St., N.W.) hosts the "Beyonce vs. Rihanna" summer dance party tonight starting at 9 p.m. In an artist-for-artist, track-for-track music showdown, DJ Mills will be dropping Beyonce tracks while Craig B will be spinning Rihanna tunes. Tickets start at $15 and are limited to six per customer. For tickets and information, visit ticketfly.com.
The Chinatown Block Party "Words Beats & Life" continues tonight and every Friday from 5-8 p.m. through Aug. 9 in the Chinatown Park (I St. N.W.). Attendees can enjoy live performances while exploring a host of free activities including graffiti art, DJing, double dutch, mega chess, a dance workshop and more. The Chinatown Block Party is part of the Discover Chinatown Parks programming series supported jointly by the Downtown D.C. Business Improvement District and the Mayor's Office on Asian and Pacific Islander Affairs. For more information, visit eventbrite.com.
Saturday, July 20
The Kennedy Center (2700 F St. N.W.) presents "NSO Pops: Apollo 11: A 50th Anniversary – One Small Step, One Giant Leap" tonight starting at 9 p.m. In collaboration with NASA, the National Symphony Orchestra celebrates 50 years since the 1969 moon landing with a concert hosted by Meredith Vieira and Adam Savage. Emil de Cou conducts with performances and appearances by Pharrell Williams, LeVar Burton and more. The evening also includes a never-before-seen video of David Bowie performing "Space Oddity" live on his 50th birthday. Tickets start at $29. Visit kennedy-center.org for more information. 
Red Bear Brewing Company (209 M St., N.E.) presents its Drag Show Extravaganza hosted by Desiree Dik tonight from 9 p.m. Performers include Leronica Vargas, Nadia Cole, CAKE and Bombalicious Eklaver. Desiree and Bombalicious also co-host Drag Bingo every second and fourth Tuesday at Red Bear Brewing, which is free to play and open to the public. Tonight's performance starts at 9 sharp. Look for the event on Facebook for more information.
Sunday, July 21
Frederick County Public Schools hosts its annual LGBTQ and allies family picnic today from 4-7:30 p.m. at the Pavilion in Nottoway Park (9601 Courthouse Rd., Vienna, Va.). Bring your own meat or vegetables to grill and the district will provide the charcoal and two grills. Children are welcome to this family-friendly event, which includes volleyball for teens at 5 p.m. Look for the event on Facebook for more information.
The Miss Gay Maryland United States Icon yearly competition continues today from 4-11:59 p.m. when D'Marje hands her title over to the new winner. The event takes place at Baltimore Eagle Night Club and Bar (2022 N Charles St., Baltimore) and competition categories include presentation (non-judged), evening gown, Americana runway and talent. Look for the event on Facebook for more information.
Monday, July 22
Wicked Bloom Social Club (1540 North Capitol St., N.W.) presents "Wicked Bloom Mondays" this evening from 5-10 p.m., featuring entertainment by DJ Mim, whose repertoire includes an eclectic mix across multiple musical genres. The venue is a cozy bar serving craft cocktails and offering a globally inspired bar menu. For more information, visit wickedbloomdc.com.
Tuesday, July 23
The Latino GLBT History Project and Nellie's Sports Bar (900 U St., N.W.) present Drag Bingo for D.C. Latinx Pride tonight at 7 p.m. The Latino GLBT History Project is a non-profit volunteer-led organization founded to respond to the critical need to preserve Latinx LGBTQ History and promote tolerance and acceptance of the community by the public. For more information, visit nelliessportsbar.com.
Wednesday, July 24
The Lambda Bridge Club meets tonight at 7:30 p.m. at the Dignity Center (721 8th St., S.E.) across from Marine Barracks for duplicate bridge. No reservations are needed and newcomers are welcome. For more information or if you need a partner, phone 202-841-0279.
The Hate-Bias Task Force Meeting presented by the D.C. Anti-Violence Project and hosted by the D.C. Center (2000 14th St., N.W., Suite 105) takes place tonight from 7-8:15 p.m. The task force is a collaboration of agency and community partners in the District and focuses on addressing the needs of various affinity groups in the city in combating hate-bias crimes. The group facilitates the efforts of the U.S. Attorney's Office for D.C. For more information, visit thedccenter.org.
Thursday, July 25
Reel Affirmations presents "Queer Japan" tonight from 7-9 p.m. at Landmark Theaters E Street Cinema (555 11th St., N.W.). This documentary explores the lives of LGBTQ people living in Japan to include activists, manga artists, drag queens, dancers, party planners and politicians. It shares their lives and stories in a world that frequently ignores them. "Queer Japan" offers an intimate look into the everyday triumphs and struggles of being a sexual minority in modern Japan. For more information, visit thedccenter.org.
Mayor's office offers tech training for trans job seekers
Program trans and non-binary individuals interested in building skills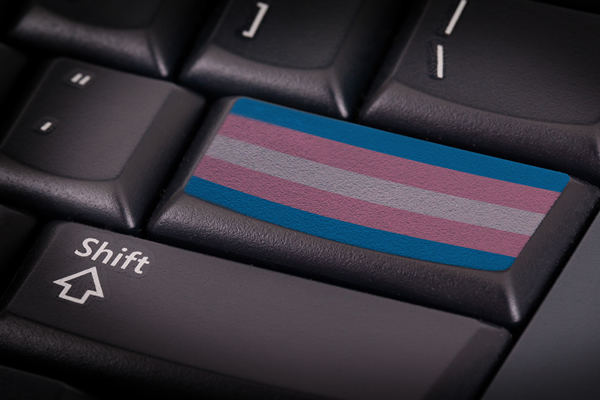 The Mayor's Office of LGBTQ Affairs in conjunction with BYTE BACK will offer a program titled "Transgender Pathway Project: a Free Top Notch Computer Training + Employment Readiness Program" for transgender and non-binary-identifying individuals interested in building essential skills in tech and earning the associated recognized certifications.
The program will offer opportunities to learn essential skills in computer foundations courses; obtain recognized Microsoft and CompTIA certifications; and get hired in an administrative or IT career job.
Admission to the program is competitive with priority given to career-seekers. To register, you must meet the eligibility requirements and pass an assessment test. For more information, contact [email protected] or call 202-903-3958.
Inaugural #RainbowRideDC set for June 26
Event to raise awareness, funds for HIPS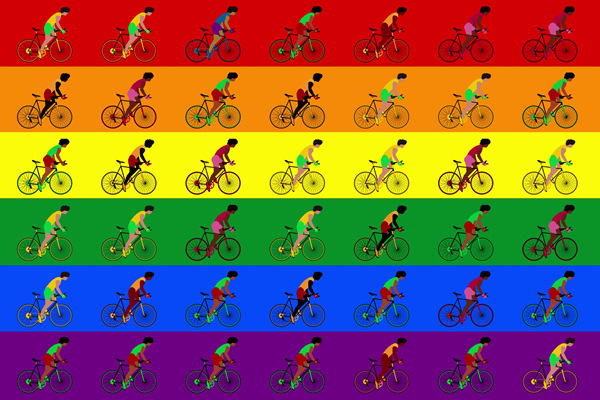 The ANC Rainbow Caucus, GGWash, WABA, members of the Bicycle Advisory Committee and Pedestrian Advisory Committee and Lime will host the inaugural #RainbowRideDC on Saturday, June 26 at 1 p.m.
The event will celebrate queer liberation history on a ride throughout the District and raise awareness and funds for HIPS, an organization that has promoted the health, rights, and dignity of individuals and communities impacted by sexual exchange and/or drug use due to choice, coercion, or circumstance. 
To attend the event, please RSVP. Donations to HIPS can also be made on HIPS's website.
Md. civil rights commission hosts LGBTQ health event
Communities 'continue to face significant and disturbing barriers'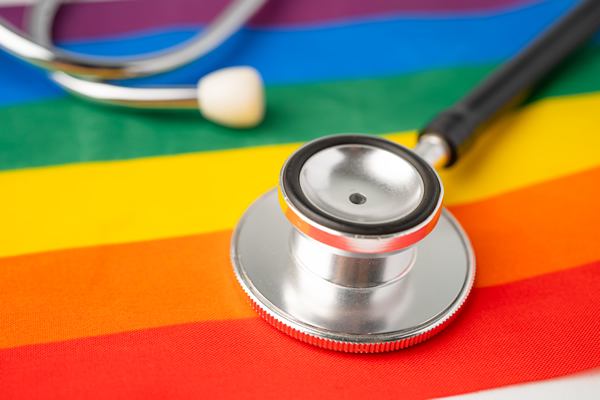 On Monday, June 28, the Board of Commissioners and staff of the Maryland Commission on Civil Rights will host a virtual event titled "A Hidden Health Crisis: Health Disparities Facing the LGBTQ Community" to celebrate Pride month and "[stand] as allies and in support of the civil rights of the LGBTQ+ community."
The statement released by the commission reads, "Progress has been achieved in Maryland. Yet the arc of justice must continuously bend towards supporting all historically excluded communities, often while combating against intolerance. In Maryland, LGBTQ+ communities 'continue to face significant and disturbing barriers in almost every facet of their lives, including public health, employment, community safety and housing.' Maryland must identify and address disparities."
This free virtual event begins at 12 p.m. and registration is available on Eventbrite.