August 15, 2019 at 11:52 am EDT | by Lou Chibbaro Jr.
Gay bar-restaurant Orchid closes on Capitol Hill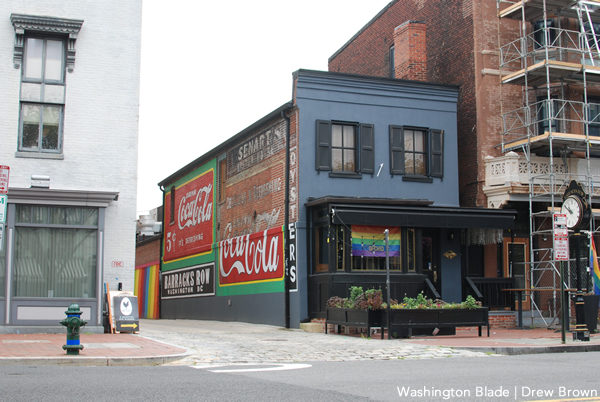 The Capitol Hill gay bar and restaurant Orchid, which opened in June 2018 on 8th Street, S.E. near the U.S. Marine Barracks, announced on Facebook this week that it has closed permanently.
"It has been a great year and we would like to thank all our patrons and supporters," a Facebook message attributed to the establishment's management says. "We're all sad to see it go, but let's see what the future has in store for this iconic building," the message says.
Orchid was part of the Hill Restaurant Group, a company that owns or owned seven Capitol Hill restaurants and bars, according to the company's website. When Orchid first opened in 2018, two gay men who identified themselves as the ones who opened it – Timur Tugberk and Diego Gonzales-Zuniga – told the Washington Blade their aim was to provide an upscale 1920s era establishment for the city's LGBT community.
"We want Orchid to be a place where people go before, during and after a date or to meet a future date," Tugberk said. "Our most distinguishing features are that we wanted to be more of a dining destination versus a nightclub or standard gay bar," he said.
Neither Tugberk, Gonzalez-Zuniga, nor a representative from the Hill Restaurant Group could immediately be reached for comment.
People familiar with Orchid have praised its food offerings and its comfortable and upscale décor, including an outdoor seating area, but said there were rarely more than just a small number of people who patronized the bar an any given time.
Orchid's closing follows the recent closings on 8th Street of the nearby lesbian bar Phase One and the gay-owned Banana Café, a mixed restaurant that had an upstairs piano bar with a mostly LGBT clientele.