August 15, 2019 at 2:01 pm EDT | by Michael K. Lavers
HRC officially announces 'six-figure' investment in Va. General Assembly races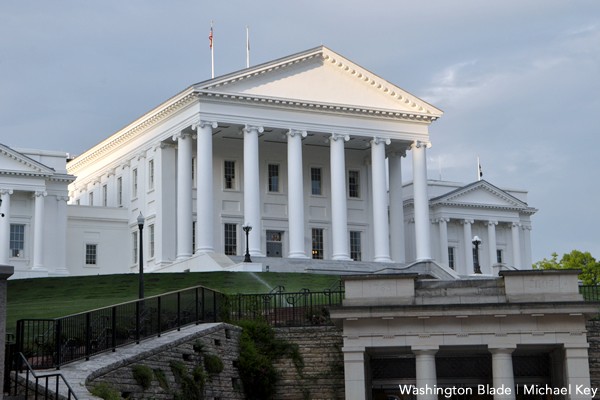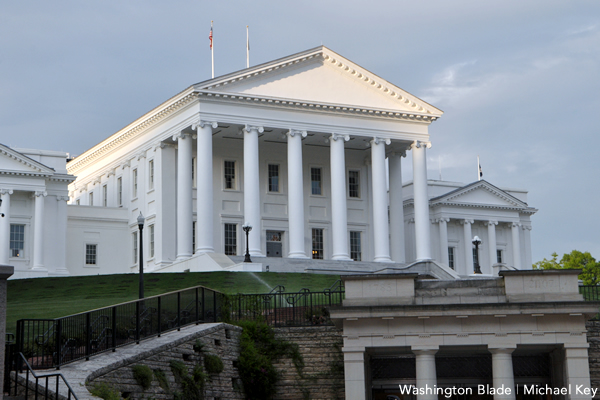 The Human Rights Campaign on Thursday officially announced plans to help Democrats regain control of the Virginia General Assembly this year.
HRC President Alphonso David at Diversity Richmond, a Richmond-based LGBT advocacy group, said his organization has endorsed 27 Democrats who are either running for re-election or seeking to unseat incumbent Republicans. HRC this week also said it will mobilize its supporters with digital ads and mailings and hire field organizers.
David was at Diversity Richmond alongside state Del. Danica Roem (D-Manassas), state Sen. Adam Ebbin (D-Alexandria) and several Democratic Virginia House of Delegates candidates who include Sheila Bynum-Coleman, who is running against House Speaker Kirk Cox (R-Colonial Heights). Equality Virginia Deputy Director Vee Lamneck also spoke at the event.
"We are here to say no more to division, no more to discrimination and no more to a broken Richmond," said David.
All 100 members of the House of Delegates and 40 members of the Virginia Senate are on the ballot this year.
Republicans control the House by a 51-48 vote margin. The GOP has a one-vote majority in the Senate.
Equality Virginia and other advocacy groups earlier this year sharply criticized Republicans over their decision to remove from the House General Laws Committee's docket two bills that would have banned discrimination based on sexual orientation and gender identity in housing and public employment in the state. The state Senate in January approved the measures for a fourth time with bipartisan support.
Bynum-Coleman on Thursday criticized Cox over inaction on gun control in Virginia in the wake of the May 31 massacre at the Virginia Beach Municipal Center that left 12 people dead. She also referred to the 2016 shooting at the Pulse nightclub in Orlando, Fla., that left 49 people dead.
"Kirk Cox's Virginia is not the Virginia we want or deserve," said Bynum-Coleman.
David did not say how much money HRC will spend in Virginia ahead of November's election, but he described it as a "six-figure" investment to the Washington Post. David also did not mention by name Gov. Ralph Northam, who HRC called upon to resign earlier this year after his racist yearbook page became public.
Lieutenant Gov. Justin Fairfax, who faced calls to resign after two women said he sexually assaulted them, and Attorney General Mark Herring, who admitted he wore blackface at a college party in 1980, were also not mentioned by name on Thursday.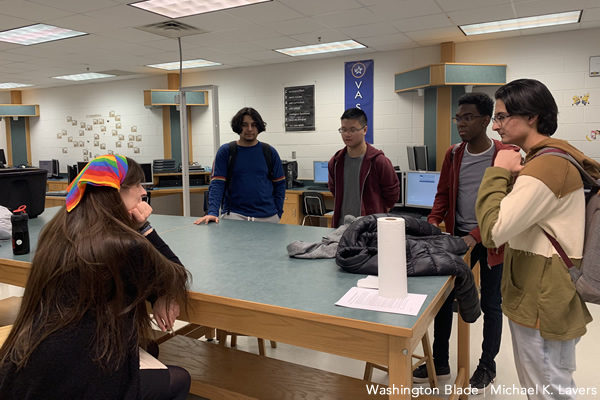 Roem, who in 2018 became the first openly transgender woman seated in any state legislature in the U.S., is facing a challenge from Kelly McGinn, a Republican from Manassas Park who has been criticized for her anti-LGBT statements. Roem on Thursday noted McGinn, among other things, has compared marriage rights for same-sex couples to slavery and has used transphobic rhetoric to advance her positions.
"Public policy contrasts matter," said Roem. "In my race, it is clear as day."