SPORTS ISSUE 2019: Trans women face many hurdles in quest to compete fairly
Testosterone levels, hormones, evolving policies, anti-trans bias among complicating factors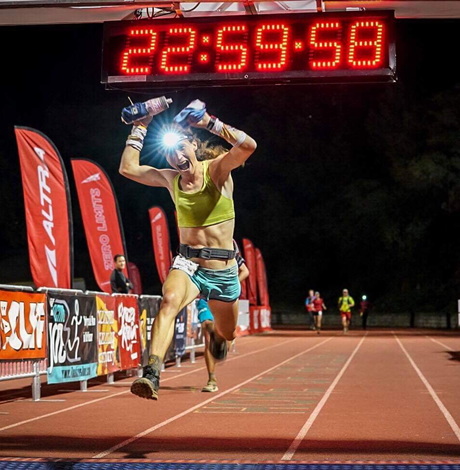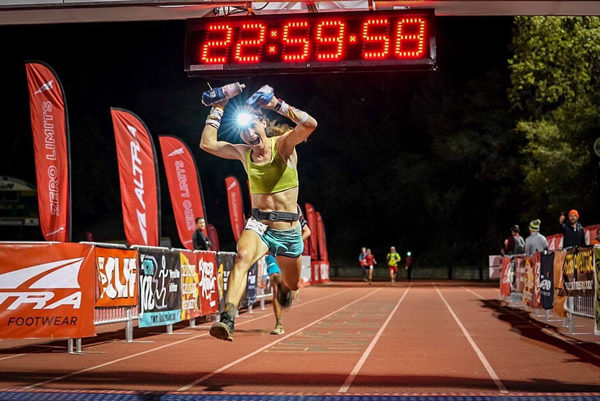 LGBT issues have never been easy — marriage, military service, AIDS, you name it, no gain came without a fight. But if, as is commonly posited, trans rights lag a good 10 or more years behind gay and lesbian advances, perhaps the thorniest issue of all is fair competition for trans women and their cis women opponents, in both recreational and elite sport.
Imagine that women's sports had never become "a thing" and all adults competed against each other. In figure skating, for example, only three women have landed quad jumps in competition, yet no male singles skater today can be remotely competitive without multiple quads in his arsenal (Nathan Chen landed six at the 2018 Olympics yet failed to medal).
Yes, Billie Jean King (a lesbian) famously beat Bobby Riggs in the 1973 "Battle of the Sexes" in tennis, but she was 29 and he was 55. What would happen if Michael Phelps and Katie Ledecky (swimming) or Novak Djokovic and Serena Williams (tennis) were to face off in the pool or on the court?
Perhaps more realistically, what would happen if Chen, Phelps or Djokovic came out as trans, opted out of hormone replacement therapy and competed as women? Some LGBT advocates say even suggesting such a scenario is transphobic or, at best, displays a gross misunderstanding of the issue. But it's a question being asked by many.
The International Olympic Committee changed its policy in early 2016 to allow trans women to compete provided they demonstrate their testosterone level has been below a certain level for at least one year prior to their first competition. It supplants the previous 2003 policy that required both gender reassignment surgery and two years of hormone therapy (trans men are allowed to compete without restriction).
Chris Mosier, a trans male athlete and creator of transathlete.com, a resource site for trans sports advocacy at all levels, says the debate has been unfair and overheated.
"We've had several Olympic games since the policy has been in place for trans athletes," says the 38-year-old Mosier, who in 2015 became the first openly trans man to make a Men's U.S. National Team when he qualified for the Spring Duathlon team. "We're talking something like 50,000 Olympians have passed through and not a single trans athlete or single trans woman has participated. The fears people have and the stereotypes and misconceptions they're putting out there about trans women dominating sports just simply haven't happened."
That's also the argument of trans activist/author Brynn Tannehill whose book "Everything You Ever Wanted to Know About Trans" came out in 2018. She points out that there has not been a single trans athlete dominator since the Olympic policy change or since the NCAA changed its policy to allow trans people to compete sans surgery in 2011. She claims a year of testosterone removal is "sufficient to remove competitive advantage."
But some cis athletes have balked at getting beaten by trans women competitors. And they're not just complaining — some are taking legal action. Elsewhere, governing bodies in various sports at all levels are either facing or have faced challenges in how to keep their eligibility policies current and trans-inclusive. That collides with the widely held trans argument that what a trans person has done or not done by way of hormone replacement therapy or gender reassignment surgery is a personal matter that doesn't make them more or less a woman or man than those at other stages of transition.
Others say trans bias is something impossible to ignore or downplay because it's so rampant.
"There will always be people who will say a trans female athlete is cheating when she wins or when she doesn't win, say, 'She just didn't try hard enough,'" says gay sports filmmaker David McFarland ("Alone in the Game"). "People are looking for a reason to discriminate against trans people in sport, that's a given."
Connecticut controversy
Selina Soule, a 16-year-old runner at Glastonbury High School in Glastonbury, Conn., is frustrated. She says she's suffered because trans competitors in her conference — Terry Miller of Bloomfield High and Andraya Yearwood of Cromwell High — have been allowed to compete no questions asked against she and her fellow cis women runners.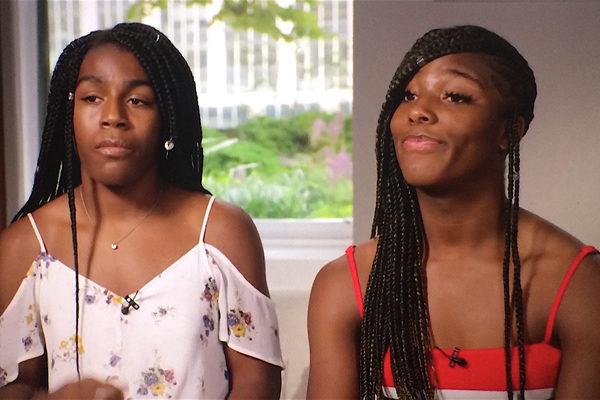 Miller won the State Open 200-meter title for the second straight year in 2019 and won the Class S titles in the 100 and 200, as well as the New England 200-meter championship. Yearwood, who is also transgender, finished third in the 100 meters in Class S and fourth in the 100 in the State Open.
Subsequently Soule wasn't able to compete in the New England regional Championships where she would have been seen by college scouts. Miller and Yearwood have won 15 women's state championships since the Connecticut Interscholastic Athletic Conference (CFAC) changed its policy to allow them to compete as women. Conference leaders say they're simply following state law.
"The CIAC is committed to providing transgender student athletes with equal opportunities to participate in CIAC athletic programs consistent with their gender identity," its guidebook reads. Connecticut is one of 19 states that has similar laws.
"I am very happy for these athletes and I fully support them for being true to themselves and having the courage to do what they believe in," Soule said in a Fox News interview. "But in athletics, it's an entirely different situation. It's scientifically proven that males are built to be physically stronger than females. It's unfair to put someone who is biologically a male who has not undergone anything in terms of hormone therapy against cisgender girls."
Miller and Yearwood have declined to state publicly what, if any, hormone therapy or testosterone suppression — more on that later — they have undergone.
Soule told the Wall Street Journal the experience has been demoralizing.
"It's just really frustrating and heartbreaking because we all train extremely hard to shave off just fractions of a second off of our time and these athletes can do half the amount of work that we do and it doesn't matter," she said. "We have no chance of winning."
"It's definitely a complicated issue," Soule's mother Bianca, told the Blade in a brief phone interview. "You have to compete based on the physical abilities you were born with, if you want to call it that. That's why we separate the two genders. If there were no differences, there would never have been a women's sports. Unfortunately our trans girls are caught in the middle. The rule is the problem. I tried to contact our Connecticut association to try to look into it, even meet with one of the trans girls' fathers to try to understand and come up with a solution but we were met with only shut doors. The frustrating part has been the refusal of the athletic bodies to even consider and listen to our side of it."
Yearwood and Miller issued statements through the ACLU. "I will continue to fight for all trans people to compete and participate consistent with (whom) we are," Miller wrote. "There is a long history of excluding black girls from sport and policing our bodies. I am a runner and I will keep running and keep fighting for my existence, my community and my rights."
"I will never stop running," Yearwood wrote. "I hope that the next generation of trans youth doesn't have to fight the fights that I have. I hope they can be celebrated when they succeed, not demonized."
"It is heartbreaking to see yet another attack on trans youth for simply participating in activities alongside their peers," Chase Strangio, ACLU staff attorney added. "Discrimination on the basis of sex extends to trans people. Girls who are transgender are girls."
A legal group called Alliance Defending Freedom (it calls itself a "conservative Christian nonprofit") filed a complaint in June with the U.S. Department of Education Office of Civil Rights on behalf of Soule and two of her teammates claiming they have "been negatively impacted by the policy."
"One of these male athletes now holds 10 records inside the state of Connecticut that were once held by 10 individual girls established over the course of about a 20-year period so it's fundamentally unfair to allow biological males to step into women's sports and frankly dominate them and take away opportunities not just to medal, but to be on the podium and advance to the next level of competition and even compete for scholarships for young women like Selena," Christiana Holcomb, an Alliance Defending Freedom attorney, told Tucker Carlson on Fox News.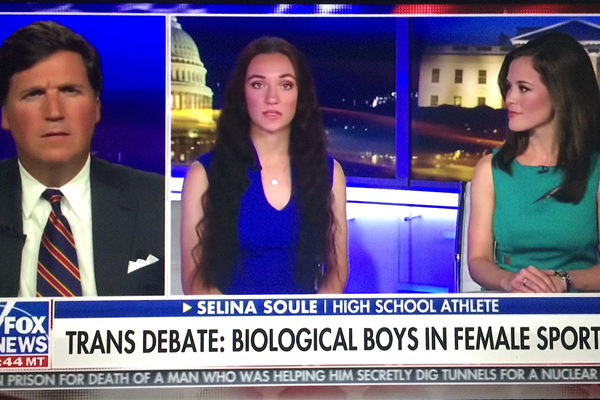 "It's grotesque and insane and it hurts women and girls," Carlson said on the broadcast.
The issue is especially acute among high school athletes because students are often just figuring out whom they are, how they identify and are less likely to have time logged living fully transitioned lives.
Dawn Stacey Ennis, managing editor of OutSports and a trans woman, says the trans-girls-bumping-cis-girls-off-the-medal-stand argument is misleading because college coaches recruiting look at time, not placement.
"They don't care who placed first, second or third — all colleges look at and what every coach has told me is that the time is what matters because time is immutable, you can't change that. It doesn't matter if you ran against a trans person or not," Ennis says.
She also says Soule and her representatives aren't being totally forthcoming.
"I talked to her mother and watched the video and when she said (Selina) didn't get to qualify for the event in Boston, she sort of fibbed a little bit. She didn't qualify in that event, but she did qualify in another event. But, of course, that's not a good headline. It's much better to say, 'I didn't get to go because of these girls.' … They have to make the trans girls out to be the boogyemen because somebody else has to be responsible for her losing. It has to be someone else's fault, but that's not what sports is about."
Tennis legend Martina Navratilova, a lesbian, was heavily criticized for a Sunday Times op-ed she wrote in February arguing trans women should not be allowed to compete against cis women.
"It's insane and it's cheating," she wrote. "I am happy to address a transgender woman in whatever form she prefers, but I would not be happy to compete against her. It would not be fair. … To put the argument at its most basic: a man can decide to be female, take hormones if required by whatever sporting organization is concerned, win everything in sight and perhaps earn a small fortune, and then reverse his decision and go back to making babies if he so desires," she wrote.
She was heavily criticized for her comments, removed from the advisory board of Athlete Ally (an LGBT athlete advocacy group) and called out by trans activists such as cyclist Rachel McKinnon (the first trans woman to win a world track cycling title in Oct., 2018), who called Navratilova's concern a "wild fantasy worry that is an irrational fear of something that doesn't happen … transphobia."
Navratilova wrote of being frustrated with "what seems to be a growing tendency among transgender activists to denounce anyone who argues against them and to label them all as transphobes."
She backpedaled somewhat, apologizing for using the word "cheating," but called for a debate on the issue based "not on feeling or emotion but science," BBC News reported.
How are other sports organizing bodies handling the issue?
Western states solution
One group that's done about as well as anyone it appears is the Western States 100-Mile Endurance Run whose board members this year adopted a trans-inclusive policy that accepts "a runner's self-declared gender at registration … at face value," the New York Times reports.
"If, however, a finisher in the top 10 or among the top three in their age group is challenged, race management may ask the runner for documentation that they have undergone medically supervised hormone treatment for gender transition for at least a year before the race," the Times reports.
The issue arose last December when Grace Fisher, a trans runner who favors ultradistance competition, was selected through the race's traditional lottery system for the 100-mile ultramarathon that takes place in the Sierra Nevada Mountains in California every June.
If a trans runner is challenged and it's upheld by race management, their placement may be bumped but they would be allowed to keep their finisher's buckle. It ended up not being an issue for Fisher (she came in 20th) but she says she appreciates the care organizers put into their policy.
"They were so concerned about me and wanted to ensure my safety," says the 38-year-old Hancock, Md., resident, a federal employee with United States Citizenship and Immigration Services. "They went out of their way to welcome me and wish me good luck. … It was quite amazing, but I don't think the other runners really picked up on it. They just saw me as another female."
Fisher acknowledges the issue is dicier on the high school level.
"I think we do need more research, but there are so few of us, it's hard to get more," she says. "I think personally, and this may not be popular in the trans community, but yeah, the high school situation needs to be looked at more. That's such a tricky situation because one, they're teenagers so their hormones are raging whether they're cis or if they've started to transition, they may still have an advantage. I just haven't seen any science on it so I'm hesitant to state any opinion at this point."
There's a bounty of information on the topic available from all kinds of sources, from thorough, balanced studies in popular magazines such as Men's Health's March piece "The Truth About Trans Athletes;" to folksy, readable blogs such as "On Transgender Athletes and Performance Advantages" earlier this year at sportsscientists.com; to scholarly research in medical journals such as "Sport and Transgender People: a Systematic Review of the Literature Relating to Sport Participation and Competitive Sport Policies," published online two years ago on the National Institute of Health website, which studied eight other articles and reviewed 31 sport policies.
The findings were — perhaps surprisingly for some — more trans validating than one might expect.
"In relation to sport-related physical activity, this review found the lack of inclusive and comfortable environments to be the primary barrier to participation for transgender people." Also, the "lack of inclusive and comfortable environments (is) the primary barrier to participation for transgender people. … transgender people had a mostly negative experience in competitive sports because of the restrictions of the sport's policy placed on them."
Researchers also found "no direct or consistent research suggesting transgender female individuals (or male individuals) have an athletic advantage at any stage of their transition (e.g. cross-sex hormones, gender-confirming surgery) and therefore competitive sport policies that place restrictions on transgender people need to be considered and potentially revised."
The 'T' word
A central — but not total — factor in this discussion is testosterone levels.
The hormone, an androgen is produced in both men and women, but not nearly as much in cis women. It affects the body in many ways.
In men, high levels of testosterone are made in the testes. The adrenal glands make much lower levels above the kidneys. Women produce testosterone in both their adrenal glands and ovaries, but testes in men produced much higher rates: in men, it's 295 to 1,150 nanograms of testosterone per deciliter of blood while the levels in women are usually in the range of 12-61 nanograms per deciliter of blood, according to the New York Times and other medical sites consulted.
Testosterone also builds both skeletal and cardiac muscle and increases the number of red blood cells. The effects are present whether they're there naturally or introduced. The effects are amplified further among elite athletes and make a huge difference in performance. Male champions in sports across the board are always faster and stronger than records set by women, although it's not as simple as it may appear at first: researchers have found it has more of an effect in middle-distance races; it could have been less of a factor for Fischer in the Western States 100.
But the connection between testosterone and athletic performance isn't always an exact science. When researchers measured the T levels of elite athletes from 15 Olympic sports, more than 25 percent of the men were below the level (10 nanomoles per liter) required of trans Olympic women, according to a study from "Clinical Diabetes and Endocrinology" cited in the aforementioned Men's Health article. Nearly 7 percent had less than 5 nmol/L and there was significant overlap between male and female athletes. Cis male powerlifters had surprisingly low T levels while cis male track and field athletes were higher.
Further complicating matters is the fact that some cis women rarely but occasionally possess unusually high T levels. Caster Semenya, 28, an elite runner and Olympic champion from South Africa, for instance, has been banned from some races. In May, the Court of Arbitration for Sport in Switzerland ruled that women with unusually high T levels (far above the ranges normally seen) cannot compete against other women in some races unless they take drugs to suppress their levels, the New York Times reported.
Men also tend to be on average about 6 inches taller than women. The average U.S. adult male weighs 195 pounds vs. 168 pounds for women. A study from the Applied Physiology journal found that men had an average of 26 pounds more skeletal muscle mass than women and about 40 percent more upper-body and 33 percent more lower-body strength on average.
Fairness factor
So what does fair look like?
Mosier chuckles when asked to ponder the issue with sexism, patriarchy and anti-trans bias taken out of the equation.
"I don't know what that would look like and I wish I could predict the future," he says. "But sport is inherently about advantage and that makes people uncomfortable. There are certain advantages a very tall basketball player has. We don't ask him to chop off a few inches of their height to make a more level playing field. Some people burn lactic acid faster than their competitors. At the 2016 Olympics in Rio, Katie Ledecky, beat her competition by a full pool length but she's thought of as a once-in-a-lifetime, exceptional athlete but her advantage may be that she is never questioned, but there really needs to be more studies done on what the impact is over time before anyone could start to talk about unfair advantage."
Not disqualifying certain individuals with extraordinary physical gifts is also commonly used as a rationale for why trans women shouldn't be punished for physical attributes beyond their control.
"What are they supposed to do, tell these people they can't compete because their arms are too big or their torsos are too long," Ennis says. "That's not fair either. Trans girls may have physical gifts but I would hope those would be advantages that would make cis girls try harder. I don't think it's unfair because there are always going to be people who are better than you."
McFarland agrees.
"It's an affront to every athlete to be penalized for one's intrinsic biology," he says. "Do we tell a really strong female shot putter or discus thrower she's too strong to compete? Do we have a height cut-off in the NBA? Where would it end?"
But by that argument, why are women's divisions needed in any sport?
Ennis says no women — cis or trans — want to compete against men. Asking the question, she says, implies skeptics don't see trans women as true women.
"This idea that some guy's gonna go put on a wig and a skirt, go dominate the sports world, then go back and start fathering babies, that's just not what the trans experience is about," Ennis says.
Mosier says any advantage trans women in theory may have, is negated by the social stigma they endure.
"It has a huge impact on their training and performance," Mosier says. "People aren't transitioning to gain a competitive advantage. What they encounter would never offset a gold medal or world championship. They just want to compete. … The footage of some of these track meets and what's said to the competitors and their parents, its' really toxic and vile and horrific in so many ways that a young person would have to deal with that lack of understanding."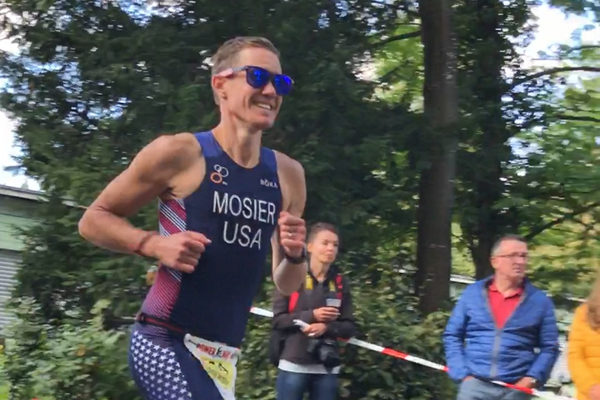 And while some argue that anyone who's been through a male puberty will on average retain a physical advantage — testosterone doesn't vastly impact one's height or reach — Fisher says even that argument is suspect.
"It's like having a Mustang with a small engine," Fisher says. "You still have this big car but it just doesn't have the engine. We lost a lot of muscle mass, probably more than a fit female, but also a lot more bone mass. The muscle-to-mass ratio is lower," she says. "I don't really know if trans women have any advantage. I think it's questionable."
As one would expect, there's huge support for trans athletes — both men and women — among LGBT advocacy groups. But the story changes significantly when you loop other stakeholders into the discussion.
Fallon Fox was the first openly trans athlete in MMA history in a 2012-2014 career that included just a single loss. She encountered substantial transphobia in her groundbreaking career but also questions about the fairness of her bouts. During a 2014 fight against Tamikka Brents, Brents suffered a concussion, orbital bone fracture and required seven staples to her head after the first round, which ended the fight. Brents, a lesbian, said after the fight it wasn't a fair match.
Brents declined a Blade interview request saying she'd put the issue behind her but said at the time that Fox was far stronger than any other women she'd ever fought in a long MMA career.
Fox dismissed the advantage claim in a guest editorial on an MMA news website saying, "I'm a transgender woman. I deserve equal treatment and respect to other types of women. I feel this is so ridiculously unnecessary and horribly mean spirited."
Elusive consensus
While it's understandable that consensus eludes the sports world among the Alliance Defending Freedom, Fox News and the like, it's still thorny because there's no consensus either among trans people.
Some believe trans athletes should be able to compete without any medical intervention at all, others believe in a physical barometer to gauge trans eligibility while others say there should be a separate league for trans athletes, not a widely held view because of their small numbers. They mostly agree, however, that participation is essential.
Ennis of OutSports says the fact that trans women haven't emerged as a dominant force in elite sports and even in high school sports don't win constantly helps support the general push toward trans inclusion.
"If a study were to come out and say conclusively that trans women are physically unbeatable by cisgender women and every cis woman lost every time, I would throw in my hat and say, 'That's it, we can't do it.' But the facts aren't in. Cis women do beat trans women. Not every single time, but there's not one sport in which trans women totally dominate. These two (Connecticut) high school girls are winning competitions, but they don't win every single one they're in."
"No trans person is trying to participate for personal gain," McFarland says. "They just want to do it in a healthy manner. This idea that people are transitioning just to dominate is something that critics continually get wrong and this ungrounded fear of trans people, that they'll come in and take over, that's really the dictionary definition of transphobia. … The current science and data reveals it's a nonsense argument."
Camp classic 'Mommie Dearest' turns 40
Digital re-issue offers fans new insights, John Waters commentary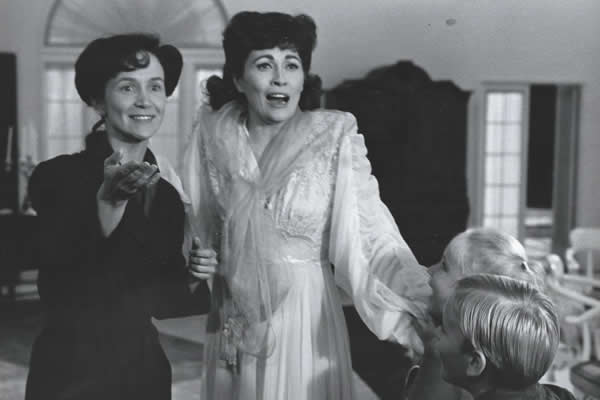 In a 2016 People magazine interview, Oscar-winning actress Faye Dunaway admitted to regretting her over-the-top portrayal of Joan Crawford in the 1981 movie "Mommie Dearest" (Paramount), newly reissued on Blu-ray and digital as part of the Paramount Presents series. Of the movie, based on the equally OTT memoir by Crawford's adopted daughter Christina, Dunaway said, "I should have known better, but sometimes you're vulnerable and you don't realize what you're getting into. It's unfortunate they felt they had to make that kind of movie. But you can't be ashamed of the work you've done."
"That kind of movie" pretty much tanked Dunaway's career after that. However, it also titillated and delighted countless fans upon its release and in the 40 years since. A multitude of lines have become iconic in the LGBTQ vernacular and classic scenes have become sources of endless entertainment. So, how good or bad is it?
From the minute the gloved hand of actress Joan Crawford (Dunaway) turns off her alarm at 4 a.m. and saunters into the bathroom to begin her morning routine, we know we're in for something out of the ordinary. Dressed to kill, she heads to the studio, reading scripts and autographing photos in the back of a limo, Crawford was nothing if not devoted to her craft and fans.
She was also devoted to cleanliness, an obsession that would become one of the contributing factors in her descent. In one iconic scene, she berates a housekeeper, "I'm not mad at you, I'm mad at the dirt."
A first-rate performer in all aspects, Crawford's annual Christmas gift-giving extravaganza at an orphanage stirs up her desire for motherhood. Unable to conceive, the twice-divorced actress discovers she is not a candidate for adoption, despite believing she can be a mother and a father, providing both a "wonderful and advantaged life." Her lawyer boyfriend Greg (Steve Forrest) pulls some strings and Crawford becomes mother to baby Christina.
It doesn't take long (OK, a few years) before the cracks start to show, beginning with a birthday party for Christina (Mara Hobel, in a thankless role), complete with a carousel, an organ grinder and monkey, and a new baby brother named Christopher. Signs of tension are present in Joan's interactions with Christina, including her bristling at her daughter's tone of voice. When Joan catches Christina mimicking her while seated at her mother's vanity, she flips out, butchering her hair.
Christina isn't the only object of Joan's aggression. Greg walks out on Joan after a disagreement, and she deals with it by cutting him out of every photo they took together. Studio head Mayer (Howard Da Silva) sends her packing, utilizing the creative differences excuse. This leads to the famous rose garden freak out (of "Tina, bring me the ax" fame). Shortly after winning the Oscar for "Mildred Pierce," Joan discovers a wire hanger in Christina's closet leading to the notorious "No wire hangers, ever!" beating scene.
Not even teenage Christina (Diana Scarwid), away at boarding school is safe from Joan's wrath. After Christina is caught getting intimate with a boy, Joan removes her from the school. Back at home, where a journalist is busy writing a story about Joan, Christina and her mother have a heated argument, resulting in the classic slap sequence and the delivery of the "I'm not one of your fans" lines.
Having almost killed Christina, Joan sends her off to convent school. After graduating, Christina returns home to discover that not only has her mother remarried – to soft drink king Al Steele (Harry Goz) – but she has put her home up for sale with plans to relocate to New York. Needless to say, the mother/daughter relationship never improves, which explains Christina's barbed-wire memoir.
Perhaps Dunaway, who worked with uneven director Frank Perry ("The Swimmer," "Diary of Mad Housewife," and "Play It As It Lays," and the bombs "Hello Again" and "Monsignor") in the past, should have known better. Regardless, "Mommie Dearest" went from shocking biopic to camp classic at light speed, and for that, we are forever grateful. Plus, with Halloween just around the corner, "Mommie Dearest" is a fab reminder of what a great (and terrifying) costume Joan Crawford can be.
In a 2015 interview with the Blade, actress Rutanya Alda, who played long-suffering maid Carol Ann in the film, talked about her surprise at first seeing the film.
"When the audience laughed, I was like, 'Oh my gosh,' I was kind of taken aback because I knew (producer) Frank Yablans and (director) Frank Perry's intention was to make this really serious drama and of course it turned into this kind of camp happening right from the get go," Alda said. "Even Paramount was caught off guard and they didn't know how to promote it because it became such an audience experience right away. … I was actually quite pleased because the audience really got into it. It was just amazing to me."
Alda added that Dunaway should have embraced the campy results of the final film.
"The audience of 'Mommie Dearest' is a great audience and I think they are disappointed that Faye has never embraced the film," Alda said. "If I were Faye Dunaway, I would have said, 'Look, I was great in the part, I did great things. OK, maybe I had an over-the-top performance, but it worked, didn't it?' … She's really deprived herself of a great audience of people who love the movie and it's a detriment to her. Look at all the joy she missed."
Blu-ray special features include commentary by drag legend Hedda Lettuce and filmmaker John Waters, "Filmmaker Focus" with Frank Perry biographer Justin Bozung, short features including "The Revival of Joan," "Life With Joan," and "Joan Lives On," as well as a photo gallery and the original theatrical trailer. Rating: B-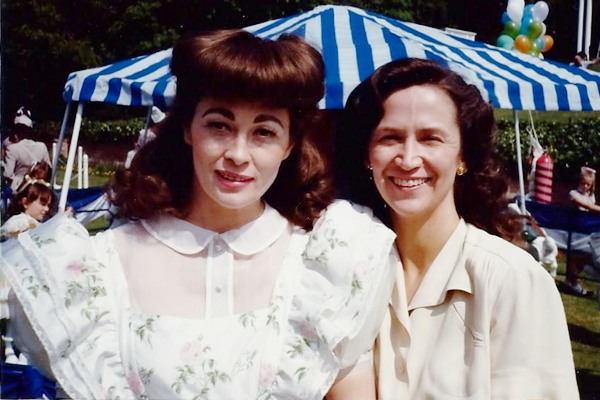 Stupid things not to do when you get old
Steven Petrow's new book on aging is funny yet poignant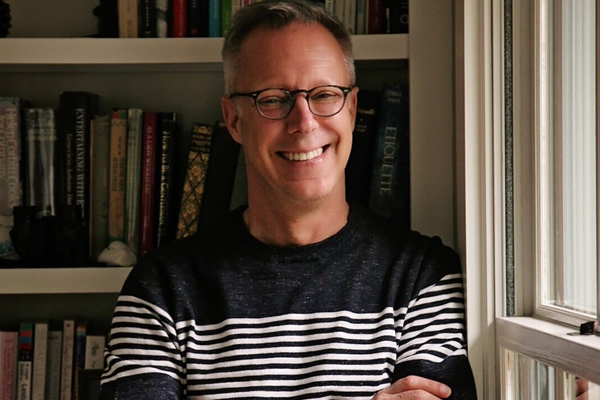 Diane Sawyer, the former ABC News anchor, gave award-winning journalist Steven Petrow some advice on what he could do to look younger. "Anchors don't get older, they just get blonder," she told him.
For many years, Petrow, who is gay, took Sawyer's wisdom to heart. He had his salt and pepper hair colored. This went well, until a new colorist offered to use a new "natural" coloring process that would remove a third of his gray hair. Petrow came away "a honey brash blonde" whose hair "screamed dye job."
This is one of the many funny, yet poignant, stories that Petrow with Roseann Foley Henry tells in "Stupid Things I Won't Do When I Get Old: A Highly Judgmental, Unapologetically Honest Accounting of All the Things Our Elders Are Doing Wrong."
Written by Petrow with Henry, "Stupid Things I Won't Do When I Get Old" is part memoir and part manifesto.
Few things are more fraught with fear, anxiety and ageism than knowing that, if we live long enough, we'll get old. Whether hetero or LGBTQ, no matter how much we love our parents, we don't want to become like our folks when we're elders.
Shortly after he turned 50, Petrow, who writes about aging, health, manners and civility, began to confront his ageist beliefs and vowed not to let aging limit or diminish his life.
As he reached the half-century mark and his parents "entered their sunset years," Petrow began to make a list of what he called "the stupid things I won't do when I get old."
The list, which kept growing longer and longer, "proved to be a highly judgmental, not-quite-mean-spirited-but-close accounting of everything I thought my parents were doing wrong," Petrow, now 64, writes in the book's introduction.
Petrow first wrote about his list in a popular New York Times essay "Things I'll Do Differently When I Get Old." "Stupid Things I Won't Do When I Get Old" grew out of the essay.
Petrow's list is, by turns, laugh-out-loud funny and incredibly moving.
He vows not to, as his Mom did, "forgo a walker because it wrecked my outfit."
In one chapter, he promises that, "I Won't Become a Miserable Malcontent, a Cranky Curmudgeon, or a Surly Sourpuss."
Yet, in other more serious chapters, Petrow says that "I Won't Lie to My Doctor Anymore (Because These Lies Can Kill)," "I Won't Burden My Family with Taking Care of Me" and "I Won't Forget to Plan My Own Funeral."
Petrow, a columnist for the Washington Post and USA Today as well as a regular New York Times contributor, talked with the Blade by phone and email.
Petrow, whose previous books include "Steven Petrow's Complete Gay & Lesbian Manners," "The Lost Hamptons" and "When Someone You Know has AIDS" (3rd edition), grew up in New York City.
In 1978, Petrow graduated from Duke University with a bachelor's degree in history. He graduated from the University of California, Berkeley with a master's in history in 1982.
A former president of NLGJA (the Association of LGBTQ Journalists), Petrow lives in Hillsborough, N.C. His 2019 Ted Talk, "3 Ways to Practice Civility" has been viewed nearly two million times.
Petrow was born with journalism in his DNA. His father, journalist Richard Petrow, taught journalism for decades at New York University.
"My Dad was a great teacher," Petrow said, "He traveled – got to meet people. I wanted to do what he did."
In 1984, Petrow was diagnosed with testicular cancer. This experience is one reason why Petrow became a health care journalist. "I wanted to focus on health and medicine to teach people how to negotiate the health care system," he said.
Negative buzz about aging is everywhere in the culture from magazine ads to birthday cards. "We start to become invisible when we're in our 50s," Petrow said, "this may be even more true – ageism may come earlier for gay men, and separately, more true, for women."
"Old age ain't no place for sissies," Petrow added, quoting Bette Davis.
Research shows that the damage inflicted by ageism is real, Petrow said.
When we associate getting older with negative stereotypes about aging, our lives are shortened. "This ageism is as bad as smoking," he said, "it takes seven years off our lives."
It can be hard for people to find support and friends when they get old. But finding support is often more difficult for many in the queer community. There is more isolation among queer people as they age, Petrow said. "Many in their 60s lost their circle of friends during the height of the AIDS epidemic."
Petrow seeks out multigenerational friendships. "I'm open to different perspectives," he said, "I've learned so much from younger people."
Petrow thinks outside the box of generational labels (boomers, millennials, etc.). He identifies as a "perennial."
"Perennials are curious, engaged, passionate, and compassionate," he said, "Millennials can be perennials. Boomers can be perennials. Anyone can choose to be a perennial."
Petrow, who is often referred to as "Mr. Manners," became interested in manners on a blind date in the 1990s. He and his date ended up as good friends. Through this connection, a book editor asked Petrow to do a book on gay manners.
"I've always been a bit like the weird person who's fascinated with collecting and reading about arcane rules," Petrow said. Wisdom can be found in etiquette books from decades ago, Petrow said. One of his favorite finds was in the first edition of a 1922 etiquette book by Emily Post. Just as we should think before we tweet, "It cautions people," Petrow said, "not to write love letters that could end up on the front page of the newspaper."
Generally, manners are the same for LGBTQ and hetero people. But there are some etiquette issues that apply specifically to queer people.
For example, what is the etiquette around revealing that someone you know – a family member, friend or co-worker is LGBTQ? "This is for an individual to do for themselves," Petrow said, "not for any of us to do for another."
Civility and manners are important to all of us in the COVID era, he reminds us.
"Throughout the pandemic I've been talking about, 'we, not me,' which is about thinking about others before self," Petrow said, "And that's really the only way we will get out of this."
Schock treatment: an interview with Gina Schock of the Go-Go's
Drummer on her new book and upcoming Hall of Fame induction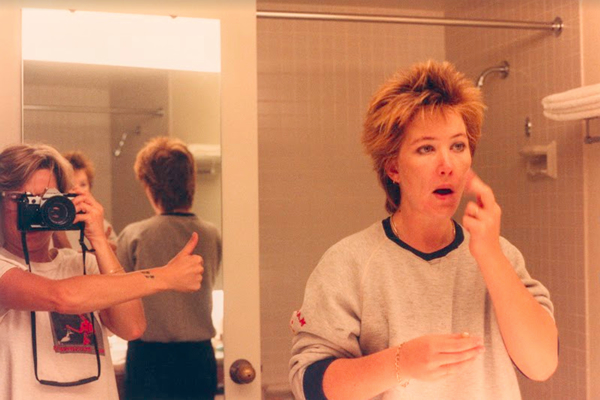 Too much of the Go-Go's is never enough. In the 40 years since the all-female punk band burst on the scene with its unforgettable debut album "Beauty and the Beat" to some of the band members' solo careers that followed its break-up to its ongoing reunion and the eye-opening 2020 documentary about the band, we just can't get our fill.
But wait, there's more! Gina Schock, the Go-Go's legendary drummer (she's got the beat!), has just published a sensational coffee-table book, "Made In Hollywood: All Access with the Go-Go's" (Black Dog & Leventhal Publishers, 2021) that features photos from Schock's own stock, as well as her own personal recollections of her life in music. She made time for an interview before the publication of the book as well as the Go-Go's long-awaited induction into the Rock and Roll Hall of Fame later this month.
GREGG SHAPIRO/WASHINGTON BLADE: I'd like to begin by congratulating you, as well as the rest of the Go-Go's, on your upcoming induction into the Rock and Roll Hall of Fame. How do you feel about it?
GINA SCHOCK: It took so long for this to happen, and at first we were sort of like, "Hell's bells! We don't even care anymore." Every year, we'd think "Maybe it's gonna happen next year," and it just wasn't happening. Then it happens! We were all dumbfounded. We couldn't really believe that we were nominated and then we got inducted! Everybody was pleasantly surprised. This is kind of great, kind of neat. I'm really happy about this now [laugh].
BLADE: At the same time, your memoir "Made in Hollywood: All Access with the Go-Go's," is being released. What did the experience of writing such a book mean to you?
SCHOCK: Actually, Gregg, it's not a memoir. Kathy (Valentine) wrote a memoir. Mine is actually a book of photography.
BLADE: Right, but you also tell your story in the book.
SCHOCK: There's a lot of writing in it, too. But I basically put this together because I had tons and tons of photographs. I've been moving them all over. Putting them in the closet here, under the bed there. I was like, "I have to do something with this. All these years of taking photos of the band." Of course, everybody in the band was like. "Gina, you really need to put a photo book together!" I finally found the right guy to do it with and he helped me get it together, organize it, and help me work on the book. I couldn't believe that along with the list of my credits will be photographer and author. It's kind of mind-blowing. Things that you don't think you're capable of, and then when you have an opportunity to do something and maybe make a difference…certainly for The Go-Go's. This needed to be out there. This is way long overdue; a book of photos with all of us. Photos that I've had that people have never seen. Also, you're getting these photos from a band member's perspective. With writing from one of the band members about what was going on during that period of time.
BLADE: I'm sure that looking at the pictures brought back lots of memories, but were you also a journal or diary keeper?
SCHOCK: Check this out! I don't have a journal, but since 1978, Gregg, I have been keeping daily planners every single year. I've written down things that were going on during that time period. Not big, long stories, but this happened today, that happened yesterday, next week we're going to be doing this. I used that as my reference. It was invaluable in the process. I now need to make room for them in the closet. I've got them all in drawers in cabinets in my office. It's like, "OK, there's no more room here [laughs]!" They were invaluable, like I said, in putting this together. What exact date did this happen? What was going on in November of '83? It was important to have.
BLADE: Do you see the book as an extension of Alison Ellwood's 2020 Go-Go's documentary?
SCHOCK: No, but I'll tell you that 99% of the photos in Alison's documentary are mine.
It's not an extension of that. This book has been in the works for decades. I just needed to find the right person to help me get it together. But when Alison was interviewing, I'd show her a photo and she would say, "Gina, can we come back and get some of these photos for the documentary?" I was like, "Of course, you can!" The majority of what you saw are my photos.
BLADE: The book is full of marvelous personal history details, such as performing with the late Edith Massey, known to many from her performances in some of John Waters' movies. What do you think Edie would think of the book?
SCHOCK: She would be, [imitating Massey] "Oh, Gina, I'm so happy about your book! Finally, it's about time!" Bless her heart and soul. I was doing an interview yesterday and I said, "If it wasn't for Edie, I don't know if The Go-Go's would exist. Certainly not in the way that they have for the last more than 40 years. Things happen in a magical way, how it all comes together. No one really knows why somebody meets someone on that particular day at that particular time, and then something comes out of that that you can't believe. Edie gave me the opportunity to come out to LA and San Francisco and New York and actually play in clubs. We got to play at Max's Kansas City and CBGB's; what a thrill that was. Then to come to LA and do three nights of the Nuart Theater and then play The Warfield up in San Francisco. That was the first time I'd ever been on a plane! After doing that with Edie, the minute I got back to Baltimore I realized it was time to make a move. It gave me the courage to believe that I could go back to any one of these places and I'm going to do something! By the way, Edie was such a lovely person. A sweetheart.
BLADE: Another scoop for the readers that I loved was the part about the Go-Go's performing with ska in the early 1980s, leading to the collaboration with Terry Hall on the song "Our Lips are Sealed," which was a much bigger hit for the Go-Go's than for Terry's band Fun Boy Three. Do you know how he felt about that?
SCHOCK: I have no idea how he felt, but I'm sure he was happy because all Terry Hall was hearing was "ka-ching, ka-ching, ka-ching [laughs]." I think Terry was quite happy about that. I would be. When Jane brought in the song, she was scared to death to play it for us because it was basically like a love letter that she readjusted a little bit lyrically and put some chords and a melody to. She played it for us, and we were like, "Jane, this song's great!"
BLADE: We are all saddened by the recent passing of Charlie Watts, drummer for the Rolling Stones. In your book, you wrote about the Go-Go's opening for The Rolling Stones. Can you please say a few words about what Charlie meant to you as a fellow drummer?
SCHOCK: There were two drummers that were my heroes growing up. That was Charlie Watts and John Bonham (of Led Zeppelin). Those two guys are part of the reason I started and kept playing drums. To think that many years later I actually got to meet my hero and talk to him. I got to sit on his drum kit! I talked to his drum tech!
That was one of the biggest thrills of my life. Then to be able to just open for the Stones, I mean, God! Wow, what a thrill! He was, of course, a gentleman. Very quiet kind of guy; soft-spoken. A lovely guy; very personable, very sweet. I didn't have a lot of time to talk to him, but when I did my heart was pounding. I couldn't believe it. Meeting David Bowie was the same sort of thing. You have such adoration for these people. The impact they have on your life in many ways, not just musically.
BLADE: You put some personal thoughts and experiences in the book, including your open-heart surgery to correct an atrial septal defect, yours and the band's encounters with drugs and recovery, the break-up of the band and issues with songwriting revenue. Was it painful or freeing to revisit these subjects?
SCHOCK: It was a little bit of both. It brought up some really heavy things that went down. But all those things have been ironed out and taken care of. Everything is good now and it has been for many years. The songwriting splits were a big part of why the band broke up. It seemed very unfair to me. I have to tell the truth [laughs]. I have to be honest with the people that I'm working with. They are my family, and nobody can hurt you worse than somebody in your family. I think I explained it all in the book the best that I can.
BLADE: Following the original break-up of the Go-Go's, you formed the band House of Schock with Vance DeGeneres, brother of Ellen DeGeneres. What are the chances that, aside from the Smothers Brothers, two funny people would come from the same womb?
SCHOCK: Yeah, right [laughs]? It's crazy, right? Vance was fresh out of New Orleans and I don't know how I met him; (through) a friend of a friend or something. We hit it off right away. I don't like to do anything by myself, Gregg. I always want a partner in crime. I like a team! That's why I always want to be in a band. I never want to be a solo anything. I like being in a band. I like having other people to bounce ideas off of. I'm not the greatest at anything, but I'm pretty good when you put me with somebody else who's talented as well. Vance and I worked great together. Ellen had just come to town and she was just starting out in the comedy clubs. We'd meet and have dinner. She'd ask me lots of questions about who I thought was a good agent to see. It was very sweet to watch everything happen for her. One of the funniest things, I told this to somebody the other day, I'll never forget this. Ellen said to me, "Gina, do you think if I make a lot of money one day, would you sell me your house [laughs]?" I don't remember what I said, but I'll never forget her asking me that. Because Ellen could buy a city block!
BLADE: In 2018, the Go-Go's went to Broadway with the musical Head Over Heels, featuring the band's music. What was that experience like for you?
SCHOCK: That was another unbelievable moment being in the Go-Go's. To think that this punk band, so many years later, has a musical on Broadway is absurd. But it happened! It's another crazy thing that just happened! There's a lot of work involved, don't get me wrong, and years and years of being in this band and working our butts off to achieve the status that we have in the industry. But it was still an incredible thrill. To meet all the Broadway actors and all, my God, those people can really sing and act! I was never a big fan of Broadway, but I am now. I was knocked out! They're so fucking talented. It's such a thrill to watch them interpreting our songs woven into this 17th-century short story.
BLADE: Recently, Belinda's son (James) Duke (Mason), posted a happy birthday message to you on social media in which he referred to you as his "Auntie."
SCHOCK: Yes! I love Dukie! I watched that little boy grow up. I just adore him. I will always be in his life. He's very precious to me.
BLADE: When Duke came out, Belinda became a very outspoken advocate for the community. Would you mind saying a few words about your connection to the LGBTQ+ community?
SCHOCK: I don't know what my relationship really is. All I know is that I'm who I am. I'm a musician and I will fight for anything or anybody that has had a difficult time in society. Just live your life. Society creates its own do's and don'ts and rights and wrongs for people, which is just a load of crap to me. Everyone should be allowed to be who they are, and love who they want to love, and marry who they want to marry. Love is love; it has no gender. It's the most important thing we can give to one another. It's what this world needs now more than ever. Never think for a second you haven't got the right to love whomever you fall for because love is always right. It is a human right!