October 1, 2019 at 4:47 pm EDT | by Peter Rosenstein
Speaker Pelosi gets it right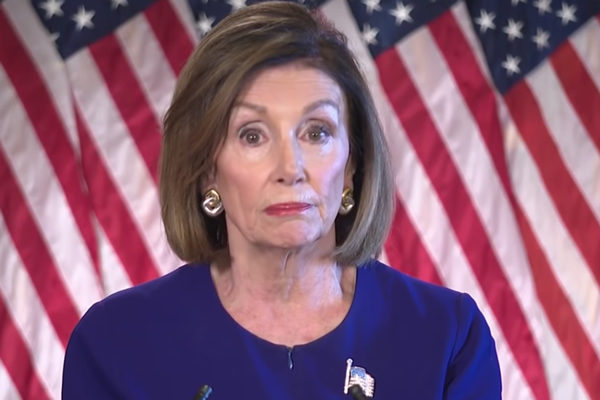 Those who have questioned Speaker Nancy Pelosi's ability to know when the time was right to call for an impeachment inquiry owe her an apology. In saying the time is now Speaker Pelosi said, "The actions of the Trump presidency revealed dishonorable facts of betrayal of his oath of office and betrayal of our national security and betrayal of the integrity of our elections." So along with working to defend the Constitution she is clearly the best political strategist in Washington.
This is only the fourth time in the history of our republic the House of Representatives has begun an impeachment inquiry against a president. The first three were against Andrew Johnson, Richard Nixon and Bill Clinton. In the cases of Johnson and Clinton the House passed articles of impeachment, sent them to the Senate for trial and both were acquitted. In Nixon's case before the House voted articles of impeachment a group of rational Republicans convinced him to resign. We could only hope for 20 rational Republicans in the Senate today with the guts to go to President Trump and convince him to resign. I won't hold my breath.
President Trump is in so many ways worse than Nixon ever was. He has never had the best interests of the country at heart but rather his own as is evident in the transcript of his phone call with the President of Ukraine.
Speaker Pelosi was attacked for waiting too long to call for an impeachment inquiry because there have been many instances in which this president has proven his allegiance to himself and his family above country. That began long before he appointed his daughter and son-in-law to high level posts in the administration overriding those who said they weren't qualified and in the case of his son-in-law overriding those who said he shouldn't be given a high-level security clearance. We know Trump never totally divested himself of his interests in his company and his hotels are making money from those seeking to curry favor with him. He sends his vice president to Ireland and has him stay at his hotel — just a few of the instances that many felt should result in impeachment. But Pelosi knew until now the time wasn't right.
Today, at least 225 Democrats in the House support the impeachment inquiry. It will be important for the nation and the Democratic Party for those in Congress to convince those still needing convincing. That means it will take the right people as spokespersons for the inquiry and the party, those like Adam Schiff (D-Calif.). They will not be the far-left or those who claim the most Twitter followers; rather it will also be those who won election in Trump districts who have served their country in various ways before entering Congress.
The following seven members fit that criteria and spoke out on impeachment in a Washington Post op-ed: Reps. Gil Cisneros of California, Jason Crow of Colorado, Chrissy Houlahan of Pennsylvania, Elaine Luria of Virginia, Mikie Sherrill of New Jersey, Elissa Slotkin of Michigan and Abigail Spanberger of Virginia all freshman Democrats.
They wrote: "Our lives have been defined by national service. We are not career politicians. We are veterans of the military and of the nation's defense and intelligence agencies. Our service is rooted in the defense of our country on the front lines of national security. We have devoted our lives to the service and security of our country, and throughout our careers, we have sworn oaths to defend the Constitution of the United States many times over. Now, we join as a unified group to uphold that oath as we enter uncharted waters and face unprecedented allegations against President Trump."
What we have now is not an impeachment inquiry based on simple criminality or petty politics, rather something easier to understand — gross abuse of power. It is a more unifying cause for many to understand and support. Trump may actually be a common criminal but his abuse of the powers granted to the president by the Constitution is more detrimental to our democracy. He has abused the powers of the president by totally disregarding the Constitution's explicit separation of powers and his now clear alignment with foreign powers against citizens of our own country. 
Peter Rosenstein is a longtime LGBT rights and Democratic Party activist. He writes regularly for the Blade.