November 14, 2019 at 2:15 pm EST | by Staff reports
Baltimore Concert Opera to perform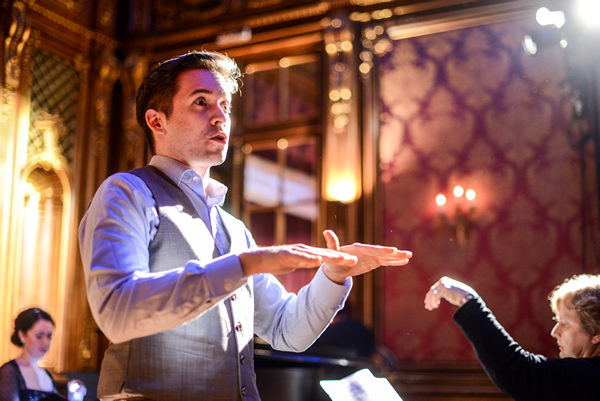 The Baltimore Concert Opera presents Gian Carlo Menotti's "The Consul" in the Grand Ballroom of the Engineers Club (11 W. Mount Vernon Place, Baltimore) on Friday, Nov. 22 at 7:30 p.m. and Sunday, Nov. 24 at 3 p.m. Tickets start at $29.50.
Menotti, whose former student and partner Samuel Barber wrote "Adagio for Strings," memorably used in the film "Platoon," composed "The Consul" around the story of Magda Sorel whose husband flees the country as a dissident after a violent encounter with police. She tries in vain to obtain a visa, finally proclaiming the day will come when "neither ink nor seal shall cage our souls." "Salome" star Melanie Henley Heyn makes her BCO debut in the role of "Magda Sorel."
Tickets and information are available at baltimoreconcertopera.com.