March 18, 2020 at 12:53 pm EDT | by Thom Murphy
One Direction album Niall Horan's sophomore solo effort enlivened by killer title cut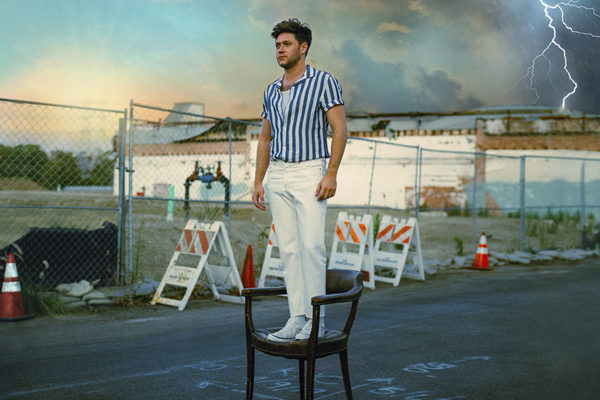 Boy bands aren't meant to last. The Korean group BTS is everywhere at the moment, but eight years ago, One Direction was selling out shows almost instantly and packing concert venues all over the world. Since their hiatus in 2016, the five boys have turned to solo work and this week sees the release of Niall Horan's sophomore album "Heartbreak Weather," which debuted at no. 1 spot on Billboard.
Of the original One Direction lineup (Harry Styles, Liam Payne, Zayn Malik, Niall Horan and Louis Tomlinson), all have put out solo albums. Harry Styles (as in the One Direction days) remains the most prominent with two solo albums ("Harry Styles" in 2017 and "Fine Line" last year), followed closely in popularity by Zayn, who put out "Mind of Mine" in 2016 and "Icarus Falls" in 2018. Liam's debut album, "LP1," was released in December and Louis' first full album entitled "Walls" came out in January. In many ways, Horan has found a middle road between the most prominent former One Direction members and the least.
Unlike Styles and Malik, he was not of the most popular members in the group, both of whom have struggled to break free from their prior association. But he has also managed to stay relevant, unlike Payne and Tomlinson, whose only claim to fame is their association with the group. With the release of his debut solo album, "Flicker," in 2017, Horan managed to score a number of major hits. The album landed at no. 1 on Billboard and the singles "Slow Hands" and "This Town" are still played relentlessly. "Flicker" is nevertheless a solid if unremarkable album — a safe play for a young artist charting out a solo career for the first time. But as always, the real test comes with the second album.
I didn't have high expectations for "Heartbreak Weather," an album I feared would be another safe bet and already several years out of date. It only took the first track to change my mind completely.
The eponymous single "Heartbreak Weather" and first track on the new album is a fantastic up-tempo pop dance tune that feels like an '80s tribute. The gated reverb on the drums (that characteristically '80s drum sound) with the feel-good guitar riff feels pressingly nostalgic, reminiscent of late '80s pop hits like Belinda Carlisle's 1987 "Heaven Is A Place On Earth." Yet the song feels especially ripe for pop music right now. It's a beautiful, conscious throwback and no doubt the best pop song released this year to date. For Black Mirror fans, it's quite like the beautifully decorated (with Ryan Murphy-level attention to detail) '80s tribute of the Series 3 episode "San Junipero" (which uses Carlisle's song as its theme).
So dizzying is the effect of the first track that it is hard to think critically about the subsequent songs. (Odd marketing choice to release "Heartbreak Weather" with the album and to lead instead with more generic singles.) Despite what the cover art leads one to believe — it looks like again '80s-themed tribute, not unlike the promotional material for the Netflix series "Stranger Things" — the album does not commit to this new direction.
Instead, it's something of miscellany. But not necessarily in a bad way. It gives Horan a chance to show off his versatility. And his raspy baritone (far deeper than his youthful One Direction tenor) rises to the occasion. The next best single, after "Heartbreak Weather," is "No Judgment," which has something of an Ed Sheeran flavor. Lead single "Nice To Meet Ya" is a few years past its expiration date, though "Put A Little Love On Me" is a good, piano-driven song. But again, the best of the album is hidden from plain view.
"Bend The Rules" is an excellent track with long, effective build up — it sounds like an updated version of a song that could have been written by The Script (think their 2011 album "Science & Faith"). The album is good as a whole, perhaps wobbles at a few points, but when it kills, it kills. With a single like "Heartbreak Weather," Horan may have set a new course for the year, maybe even the decade.