One Direction album Niall Horan's sophomore solo effort enlivened by killer title cut
Eclipsed by former bandmate Harry Styles, young singer still musters No. 1 debut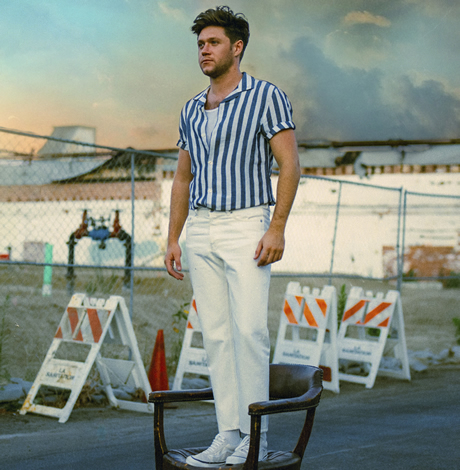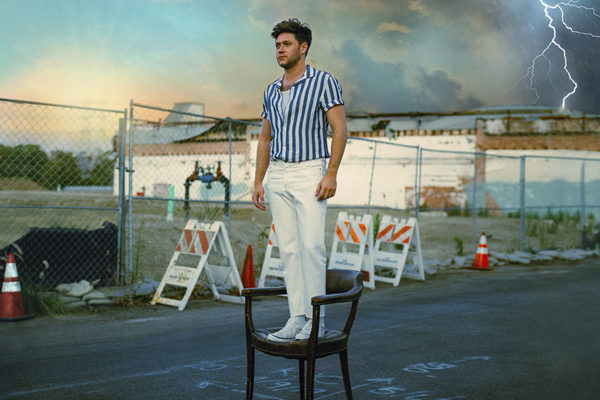 Boy bands aren't meant to last. The Korean group BTS is everywhere at the moment, but eight years ago, One Direction was selling out shows almost instantly and packing concert venues all over the world. Since their hiatus in 2016, the five boys have turned to solo work and this week sees the release of Niall Horan's sophomore album "Heartbreak Weather," which debuted at no. 1 spot on Billboard.
Of the original One Direction lineup (Harry Styles, Liam Payne, Zayn Malik, Niall Horan and Louis Tomlinson), all have put out solo albums. Harry Styles (as in the One Direction days) remains the most prominent with two solo albums ("Harry Styles" in 2017 and "Fine Line" last year), followed closely in popularity by Zayn, who put out "Mind of Mine" in 2016 and "Icarus Falls" in 2018. Liam's debut album, "LP1," was released in December and Louis' first full album entitled "Walls" came out in January. In many ways, Horan has found a middle road between the most prominent former One Direction members and the least.
Unlike Styles and Malik, he was not of the most popular members in the group, both of whom have struggled to break free from their prior association. But he has also managed to stay relevant, unlike Payne and Tomlinson, whose only claim to fame is their association with the group. With the release of his debut solo album, "Flicker," in 2017, Horan managed to score a number of major hits. The album landed at no. 1 on Billboard and the singles "Slow Hands" and "This Town" are still played relentlessly. "Flicker" is nevertheless a solid if unremarkable album — a safe play for a young artist charting out a solo career for the first time. But as always, the real test comes with the second album.
I didn't have high expectations for "Heartbreak Weather," an album I feared would be another safe bet and already several years out of date. It only took the first track to change my mind completely.
The eponymous single "Heartbreak Weather" and first track on the new album is a fantastic up-tempo pop dance tune that feels like an '80s tribute. The gated reverb on the drums (that characteristically '80s drum sound) with the feel-good guitar riff feels pressingly nostalgic, reminiscent of late '80s pop hits like Belinda Carlisle's 1987 "Heaven Is A Place On Earth." Yet the song feels especially ripe for pop music right now. It's a beautiful, conscious throwback and no doubt the best pop song released this year to date. For Black Mirror fans, it's quite like the beautifully decorated (with Ryan Murphy-level attention to detail) '80s tribute of the Series 3 episode "San Junipero" (which uses Carlisle's song as its theme).
So dizzying is the effect of the first track that it is hard to think critically about the subsequent songs. (Odd marketing choice to release "Heartbreak Weather" with the album and to lead instead with more generic singles.) Despite what the cover art leads one to believe — it looks like again '80s-themed tribute, not unlike the promotional material for the Netflix series "Stranger Things" — the album does not commit to this new direction.
Instead, it's something of miscellany. But not necessarily in a bad way. It gives Horan a chance to show off his versatility. And his raspy baritone (far deeper than his youthful One Direction tenor) rises to the occasion. The next best single, after "Heartbreak Weather," is "No Judgment," which has something of an Ed Sheeran flavor. Lead single "Nice To Meet Ya" is a few years past its expiration date, though "Put A Little Love On Me" is a good, piano-driven song. But again, the best of the album is hidden from plain view.
"Bend The Rules" is an excellent track with long, effective build up — it sounds like an updated version of a song that could have been written by The Script (think their 2011 album "Science & Faith"). The album is good as a whole, perhaps wobbles at a few points, but when it kills, it kills. With a single like "Heartbreak Weather," Horan may have set a new course for the year, maybe even the decade.
Bruce & Janet & John Legend, oh my!
Slew of iconic acts hitting the road after pandemic cancellations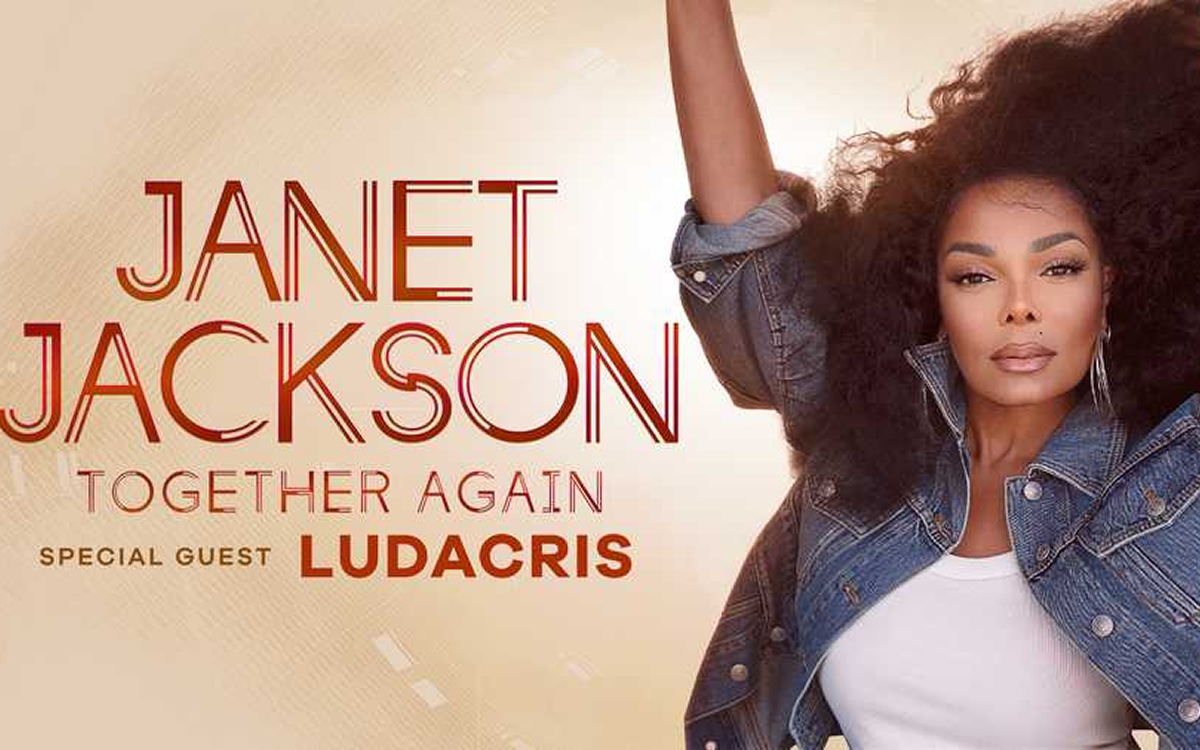 Pop and rock icons are releasing their pent-up pandemic frustrations by mounting huge tours this spring and summer. After three years of canceled and postponed shows, everyone from Bruce Springsteen to Janet Jackson is hitting the road at long last. But save your coins because the TicketMaster algorithms are driving ticket prices to astronomical highs. Here are a few highlights from D.C.-area venues this spring. Although some of the iconic acts aren't coming until summer — Beyonce, Madonna, Pink — several others are hitting the road this spring.
ANTHEM
Betty Who plays March 10; Keyshia Cole headlines the All Black Extravaganza 20 Year Anniversary tour on March 18; the Yeah Yeah Yeahs come to town on May 3; Seal brings his world tour to town on May 10; and the beloved Pixies are back on the road with a new North American tour stopping here on June 10.
9:30 CLUB
Don't miss Gimme Gimme Disco, an Abba dance party on March 18; Inzo arrives on March 31, followed by Bent on April 1; Ruston Kelly brings his The Weakness tour on April 17 along with Purr; The New Pornographers show on May 19 is sold out but there are tickets available for the May 20 show; The Walkmen have added a fourth show on May 23 because the other three shows are sold our;
CAPITAL ONE ARENA
Living legend Bruce Springsteen and the E Street Band are back with a vengeance, playing one of four area shows on March 27. (They're in Baltimore the night before.) If you missed out this time, don't worry, Bruce is playing Nats Park in September as well as at Baltimore's Camden Yards. April 1 brings the R&B Music Experience, including Xscape, Monica, Tamar Braxton, and 112. Blink-182 comes to town on May 23. And this summer watch for Sam Smith to continue his hot streak, bringing his "Gloria" tour to town on Aug.4.
JIFFY LUBE LIVE
Janet Jackson makes her highly anticipated return to the stage this spring, arriving in our area on May 6 along with guest Ludacris. The LGBTQ ally and icon has promised new music on her upcoming "Together Again Tour," which follows the pandemic-related cancellation of her "Black Diamond Tour." Jackson also plays Baltimore's newly renovated CFG Bank Arena on May 13.
OTHER HIGHLIGHTS
John Legend plays two nights at Wolf Trap on June 2 and 3; Charlie Puth follows on June 4. Wolf Trap also hosts the Indigo Girls on June 7 just in time for Pride month. Celebrate St. Patrick's Day with the Smithereens at the Birchmere on March 17. Fans of '80s alternative will be lined up for the Church also at the Birchmere at April 4, followed by Suzanne Vega on April 26. Amy Grant returns to the stage this spring and plays the Birchmere on May 2. Echostage plays host to a slew of buzz worthy shows this spring, including Ella Mai on April 8 and Fisher on May 12.
Internationally acclaimed pianist to play at Strathmore
Brian Ganz to celebrate 12th annual concert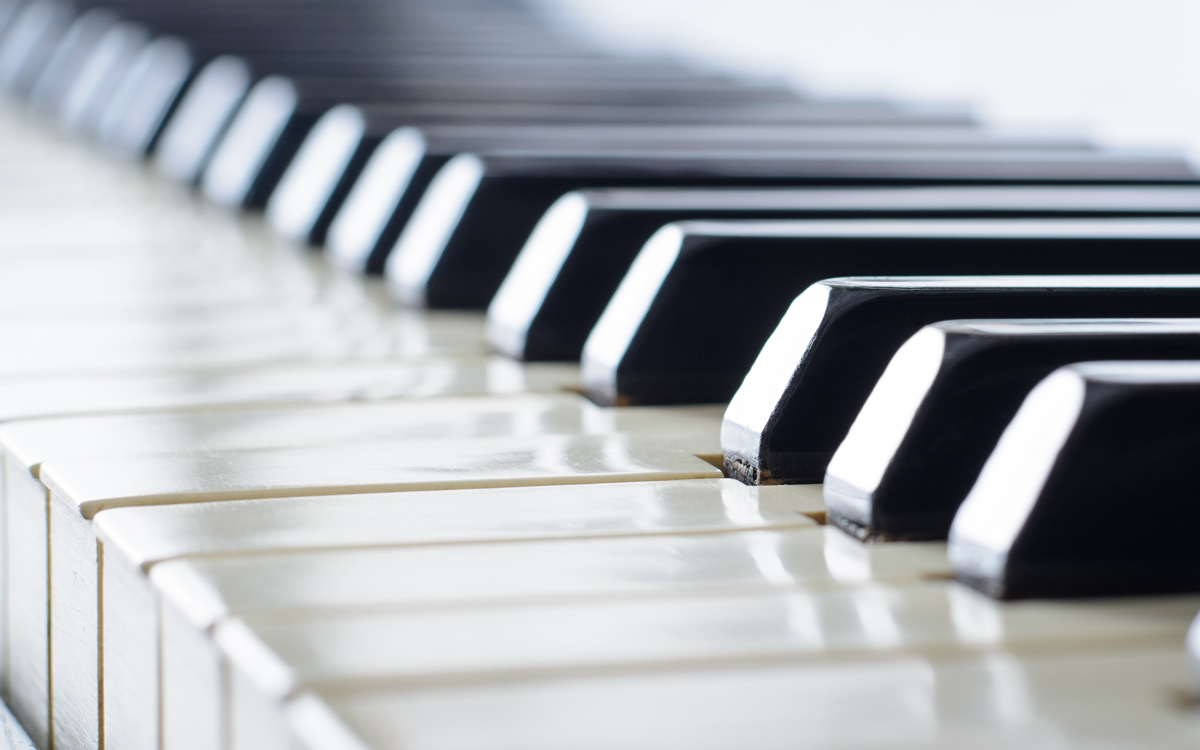 "An Evening of Chopin's Chamber Music with Brian Ganz and Friends" will be on Saturday, Feb. 25 at 8 p.m. at the Music Center at Strathmore.
Pianist Brian Ganz will celebrate his 12th annual concert in his quest to perform the complete works of Frédéric Chopin. He will be joined by Carter Brey, principal cellist for the New York Philharmonic, and Laura Colgate, concertmaster for the National Philharmonic. The artists will perform all the major chamber music works written by Chopin, including the rarely heard Trio in G minor for piano, violin and cello, Op. 8, as well as the famed Sonata for Cello and Piano in G minor.
Ticket prices start at $29 and free for young people 7–17. For more details, visit nationalphilharmonic.org.
Boston Gay Men's Chorus builds bridges in new documentary
'Music Triumphs Homophobia' chronicles group's travels around the world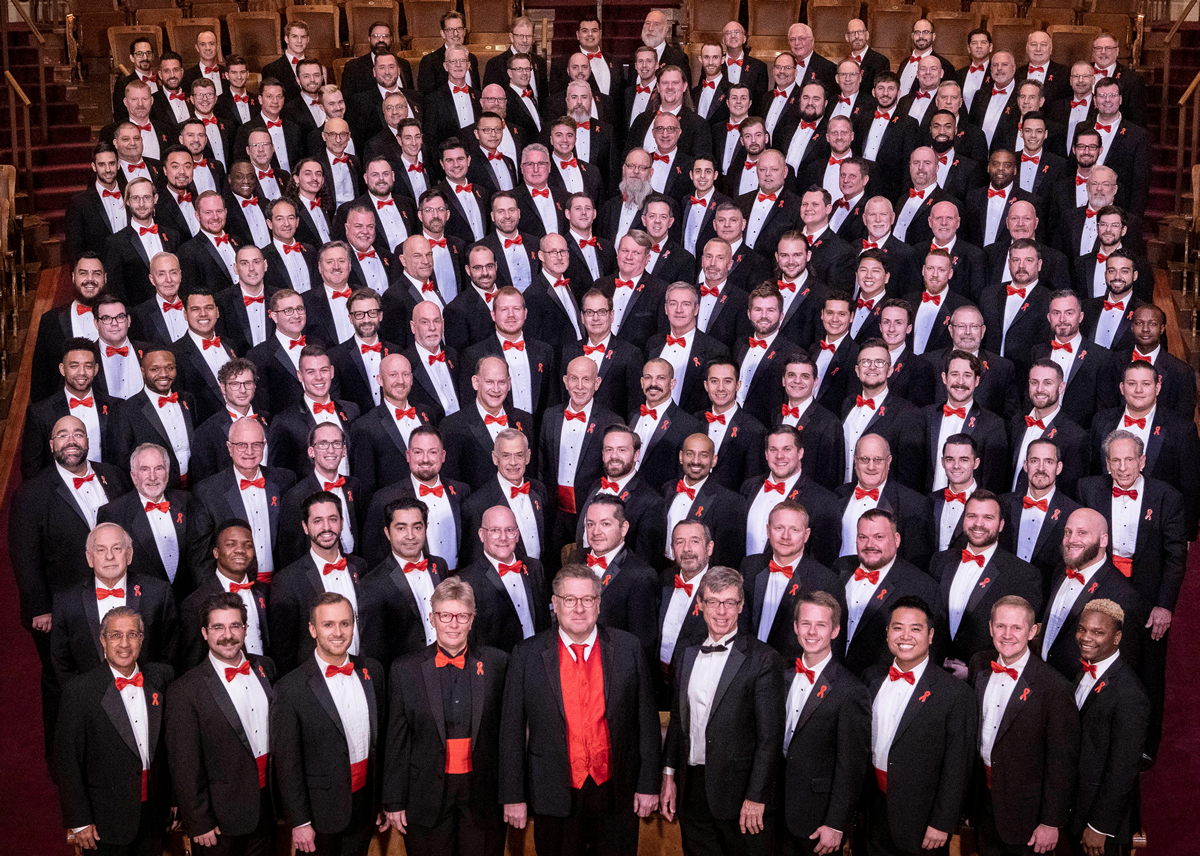 Poland, Turkey, and South Africa are among the places the Boston Gay Men's Chorus has traveled, facing discrimination, but also finding acceptance and camaraderie on the road.
"Music Triumphs Homophobia," a new documentary available on Amazon Prime Video written and directed by filmmakers Craig Coogan and Michael Willer, follows the Chorus's tours around the world and grapples with how spiritual LGBTQ people contend with the homophobic mistranslations of religious texts. It also explores the power of music.
"Our goal is to share … the joy and inspiration that music can have in overcoming prejudice," Coogan, the former executive director of the chorus, said in an interview. "What BGMC has done for 40 years, and other choruses have done as well, is infusing the world with joy, inspiration, and hope."
And it's not just Christianity that misinterprets religious doctrines, Coogan said.
"It wasn't just Christian, and it wasn't Muslim. It wasn't Jewish. It wasn't one particular denomination. It actually was overall," Coogan said.
The Boston Gay Men's Chorus was founded in 1982 and is comprised of more than 200 performers, from all different backgrounds. This diversity of perspective is what drives the mission of the chorus and the documentary, Coogan said.
"The universality of coming together as one voice, to tell one story, is incredibly powerful. And I think that's what audiences identify with," Coogan said.
Because the Boston Gay Men's Chorus had to go on hiatus from performing at the onset and height of the pandemic, Coogan and Willer sought out a solution — to put together a documentary chronicling the history and work of the group.
The pair already had most of the footage before putting together a full, nearly two-hour documentary was a reality for them. For years, people at the chorus, including Coogan and Willer, had captured the various trips for the archives.
"This actually afforded us a unique opportunity to immerse ourselves in 30 terabytes of footage," Willer said.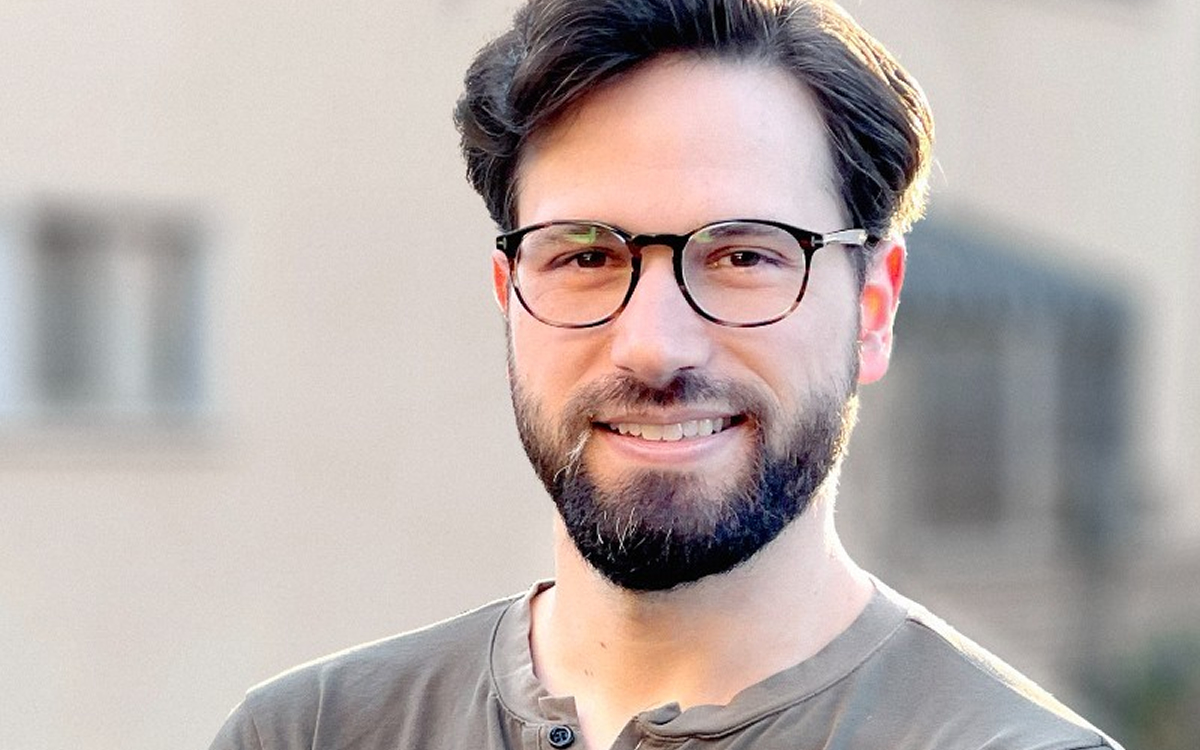 Coogan and Willer put together the footage and filled gaps with additional interviews, which they filmed in a studio at the height of the shutdown while following health and safety protocols.
The entirety of the music paired with the documentary is also produced by the chorus.
Coogan and Willer hope LGBTQ people and non-LGBTQ people alike watch the film and that they experience a "shifting perception."
"We tried to cover as many different perspectives as we had access to that had stories to share," Willer said. "And to give a sense of relatability and humanity to people that are human, and deserve to have their voices heard, and hopefully in a way that is affecting, and that lasts for whoever might watch it."
"It's not about one person, but all these different perspectives," Coogan added.
The title of the documentary is a spin on a translated news headline in Poland when the chorus went there in 2005 — "Music Triumphs Intolerance." It also communicates the mission of the group in a clear, concise way, Coogan said.
"When it really comes down to it, music does triumph over homophobia," he said.