Miley Cyrus says she left Christian church over 'anti-LGBTQ' beliefs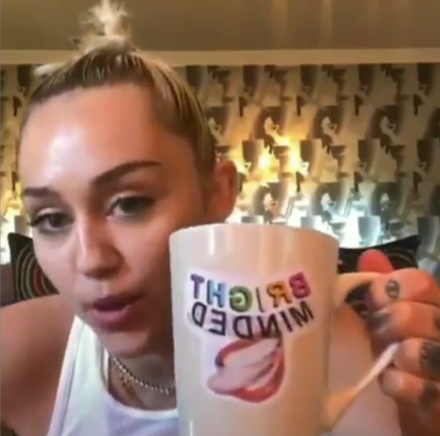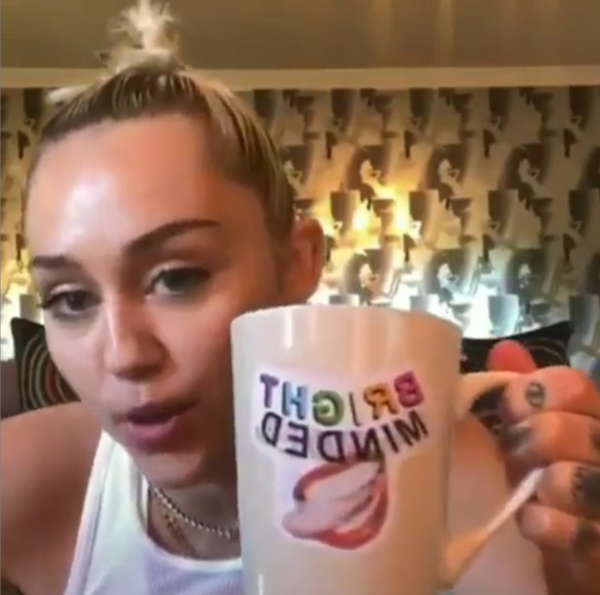 Miley Cyrus has revealed that she turned away from her Christian church as a teen because of its anti-LGBTQ beliefs.
The 27-year-old singer, who came out as pansexual in 2015, made the disclosure during her new Instagram Live talk show, "Bright Minded," as part of an interview with model Hailey Beiber, who is the daughter of actor (and conservative Christian activist) Stephen Baldwin and the wife of pop star Justin Beiber. When the conversation turned to the subject of religion, Beiber told Cyrus she had found her own relationship with God had changed as an adult, becoming a personal one in which she was free to find a spirituality and a church "that worked for me."
At this point, Cyrus spoke up to share from her own experience of being raised in a conservative Christian environment.
"I was also brought up in the church in Tennessee – at a time in the '90s, so it was a less accepting time," she told her guest.
"I had some gay friends in school," she continued. "The reason why I left my church is that they weren't being accepted. They were being sent to conversion therapies. And I had a really hard time with that – and I had a hard time with me finding my sexuality too."
She concluded, "So, I think now you telling me that I'm allowed to redesign my relationship with God as an adult, and make it how it feels most accepting to me, would make me feel so less turned off by spirituality."
Beiber and her husband are devout Christians who belong to Hillsong church, an Australian Pentecostal denomination that has 80 churches internationally. It presents a contemporary, hip image, and espouses the concept of "prosperity theology," in which followers believe that wealth is a sign of favor from God.
According to its website, the church "does not affirm all lifestyles," and former gay members have claimed that it had tried to push them toward conversion therapy. Another celebrity member, actor Chris Pratt, was called out on social media by out actress Ellen Page for attending the church, which she described as "infamously anti-LGBTQ."
For her part, Beiber told Cyrus that she believes "Jesus is about loving people no matter where they're at in life," and that she has always had a hard time with "church making people feel excluded and not accepted" because of "who they love, or who they don't love."
It's worth noting that Cyrus' next guest on the hour-long episode was "RuPaul's Drag Race" legend Trixie Mattel.
You can watch the episode on YouTube.
PHOTOS: New Year Still Queer
The Washington Blade holds appreciation happy hour at Pitchers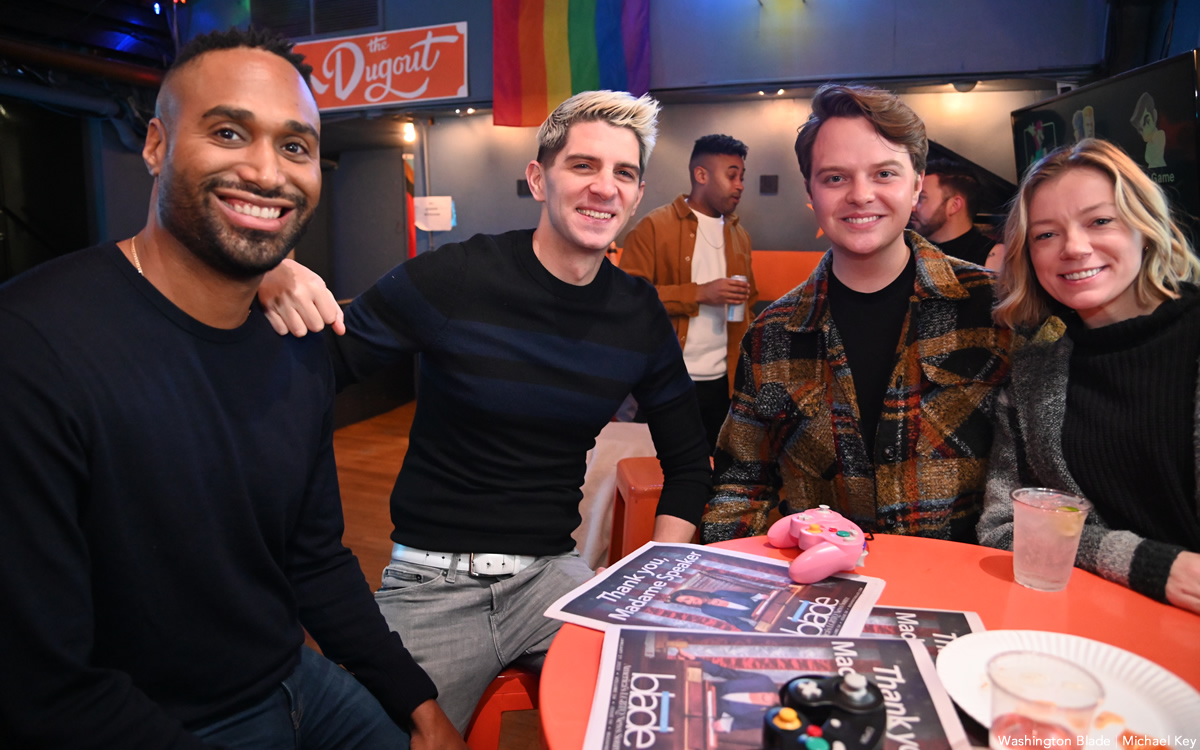 The Washington Blade held a New Year Still Queer appreciation happy hour at Pitchers DC on Friday, January 27.
(Washington Blade photos by Michael Key)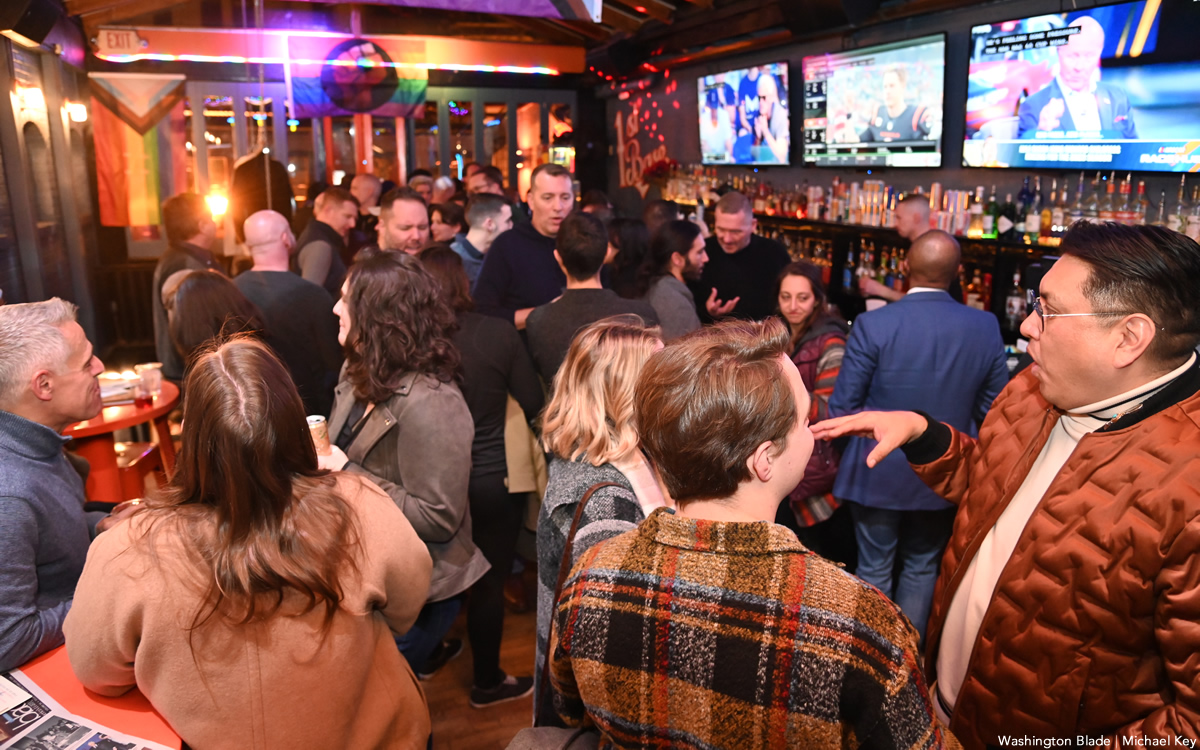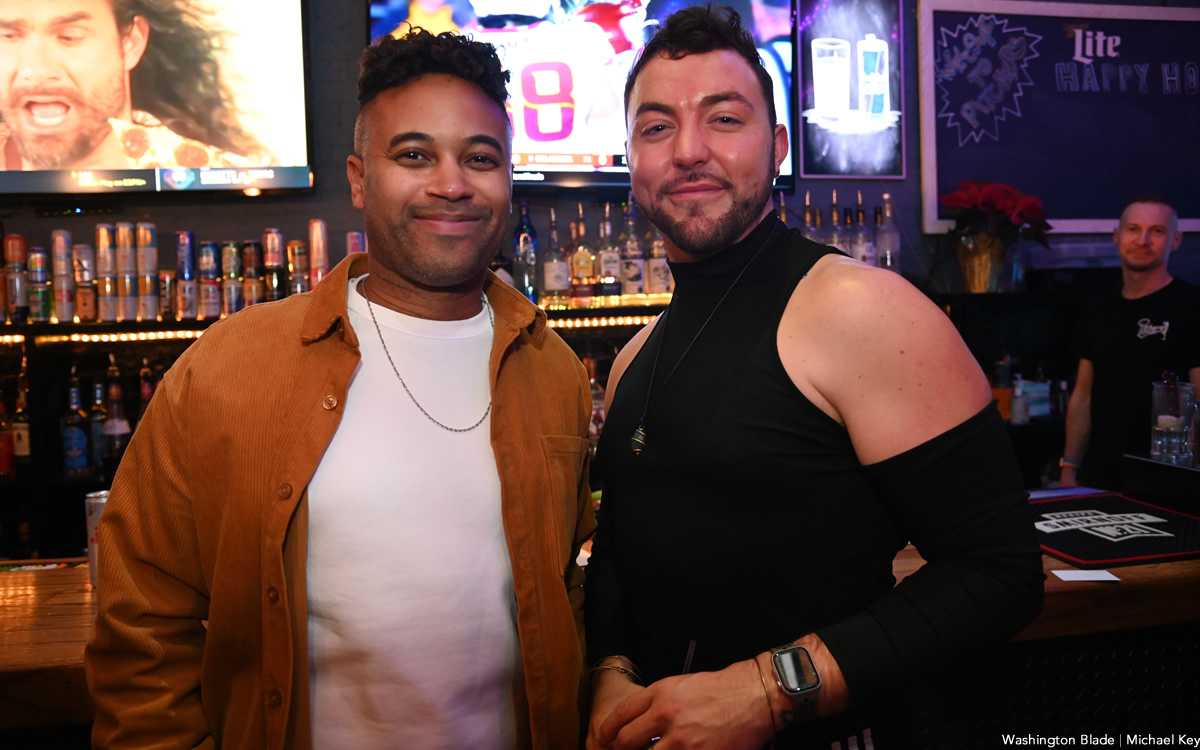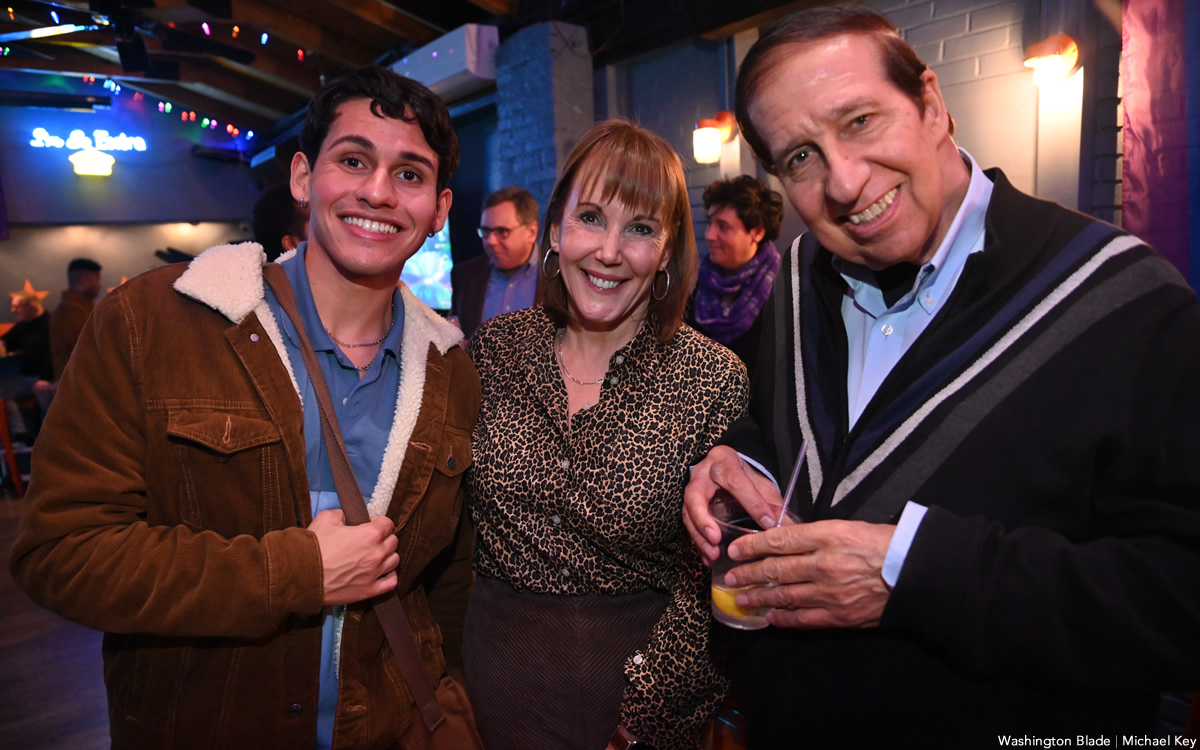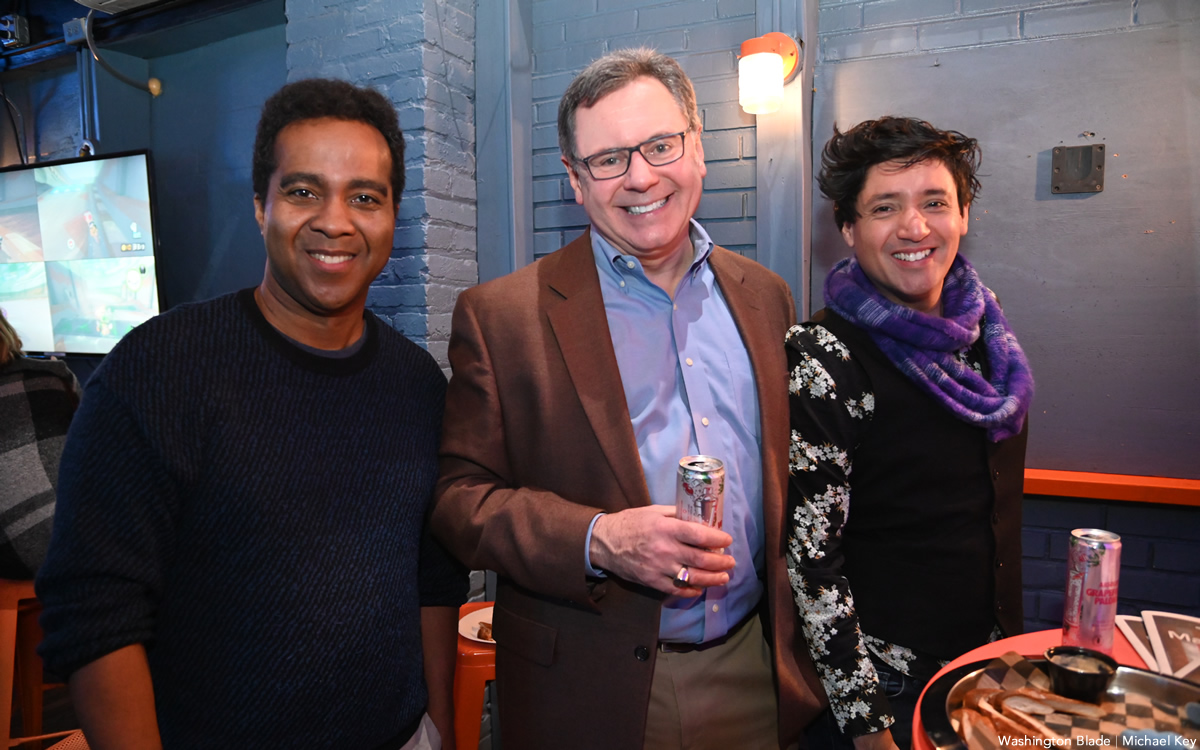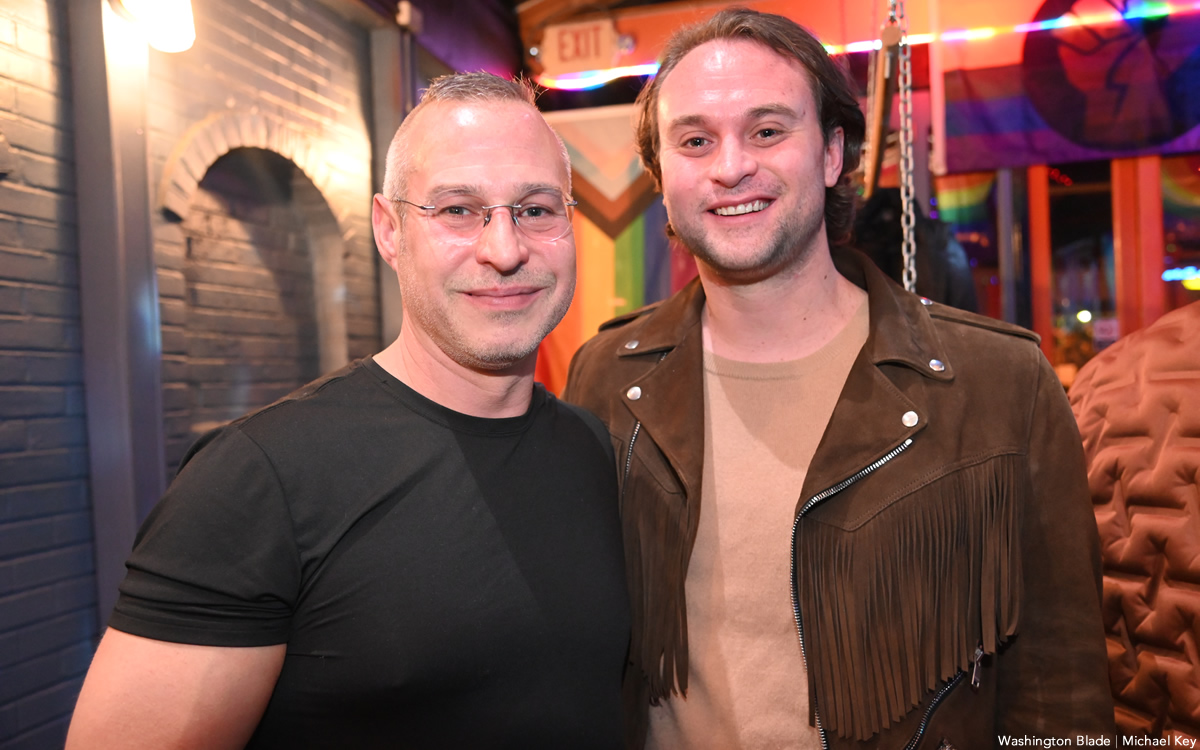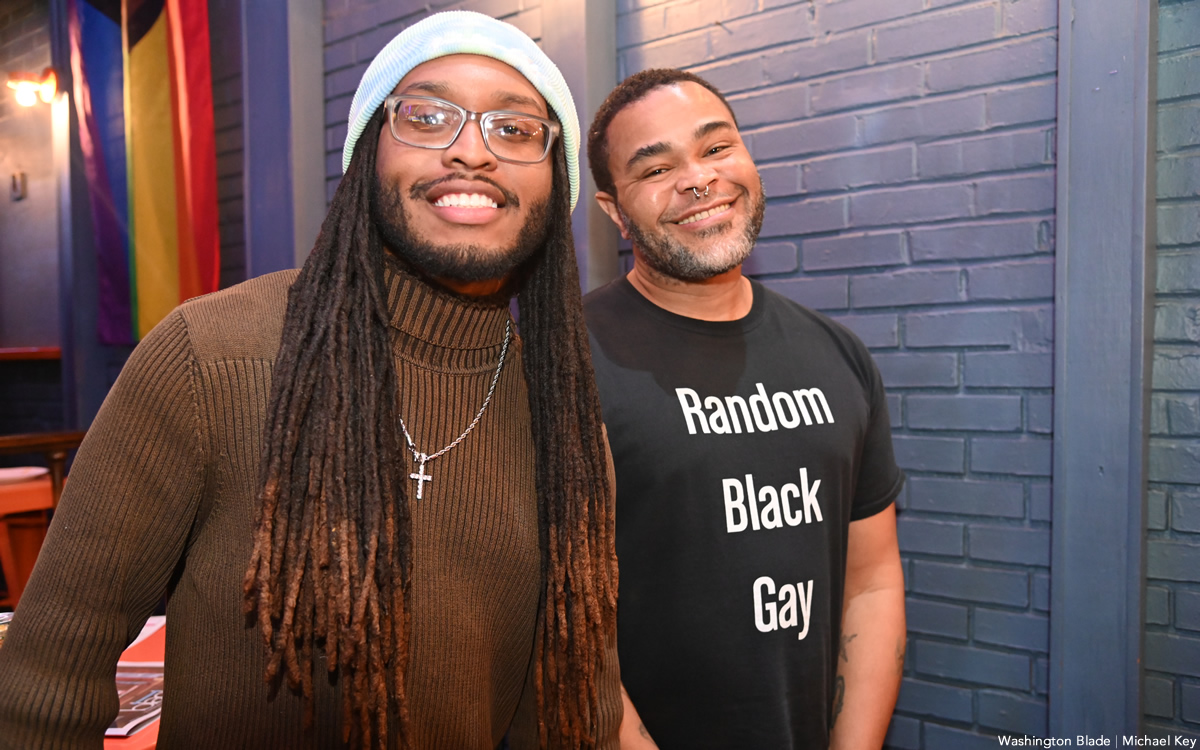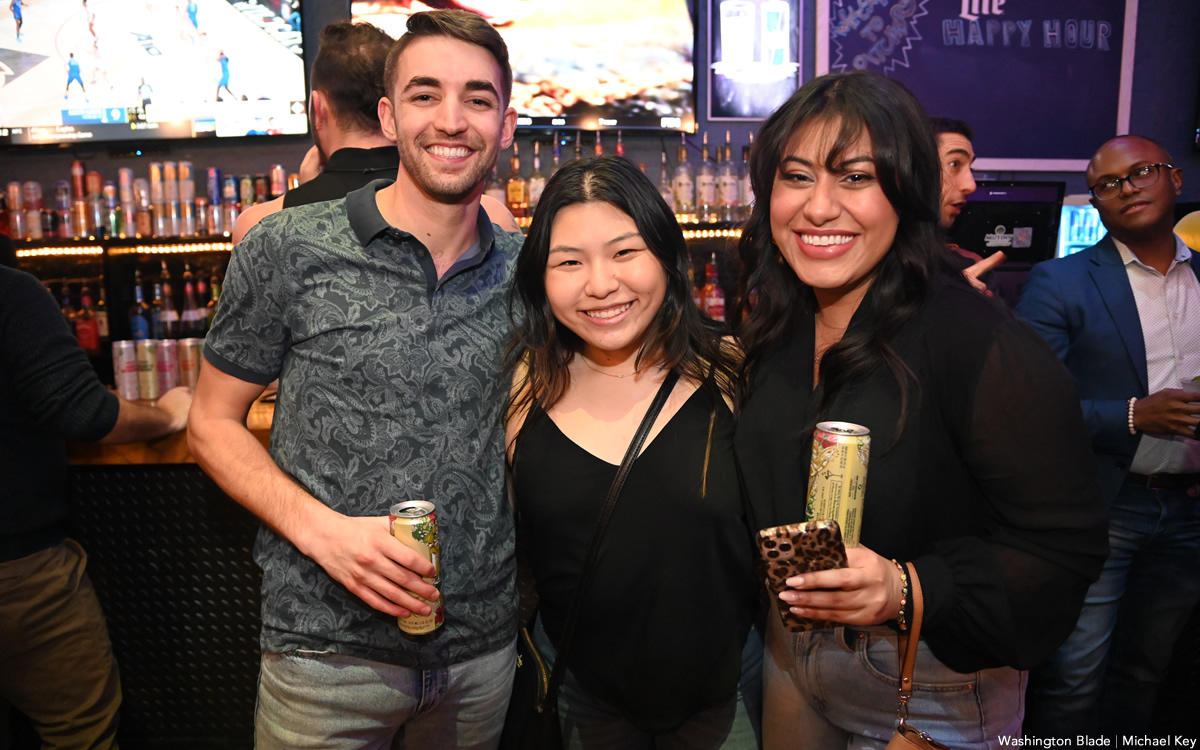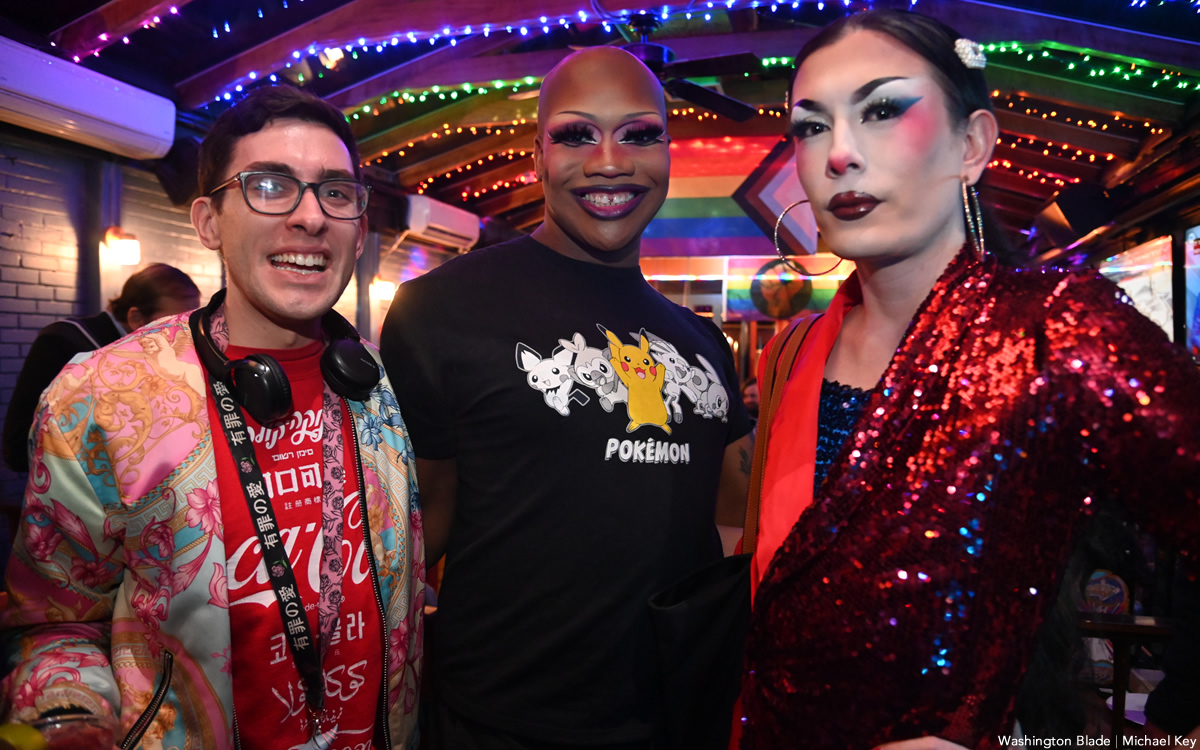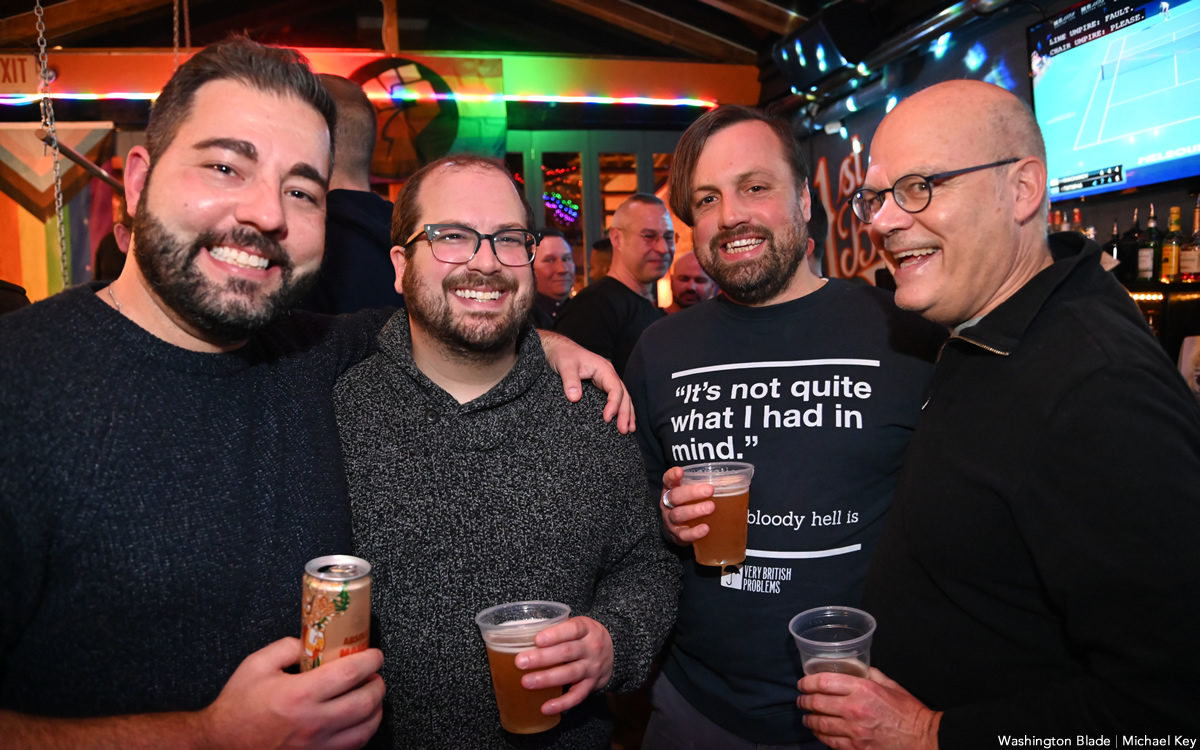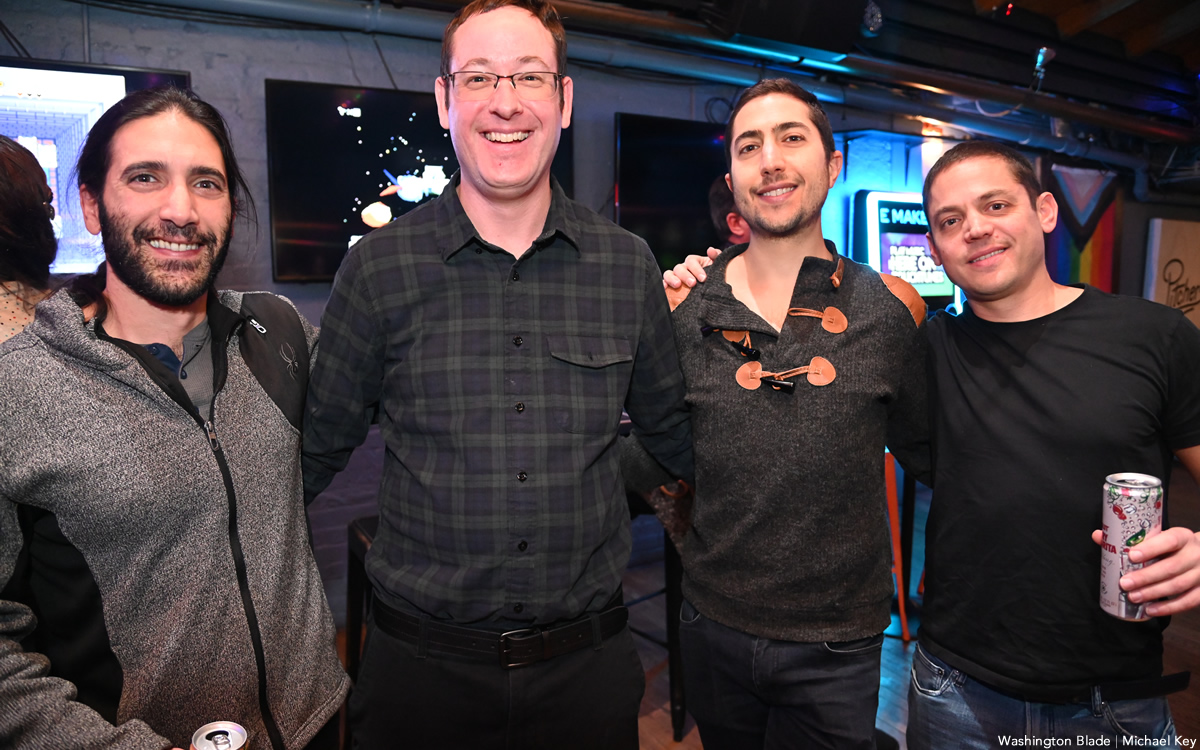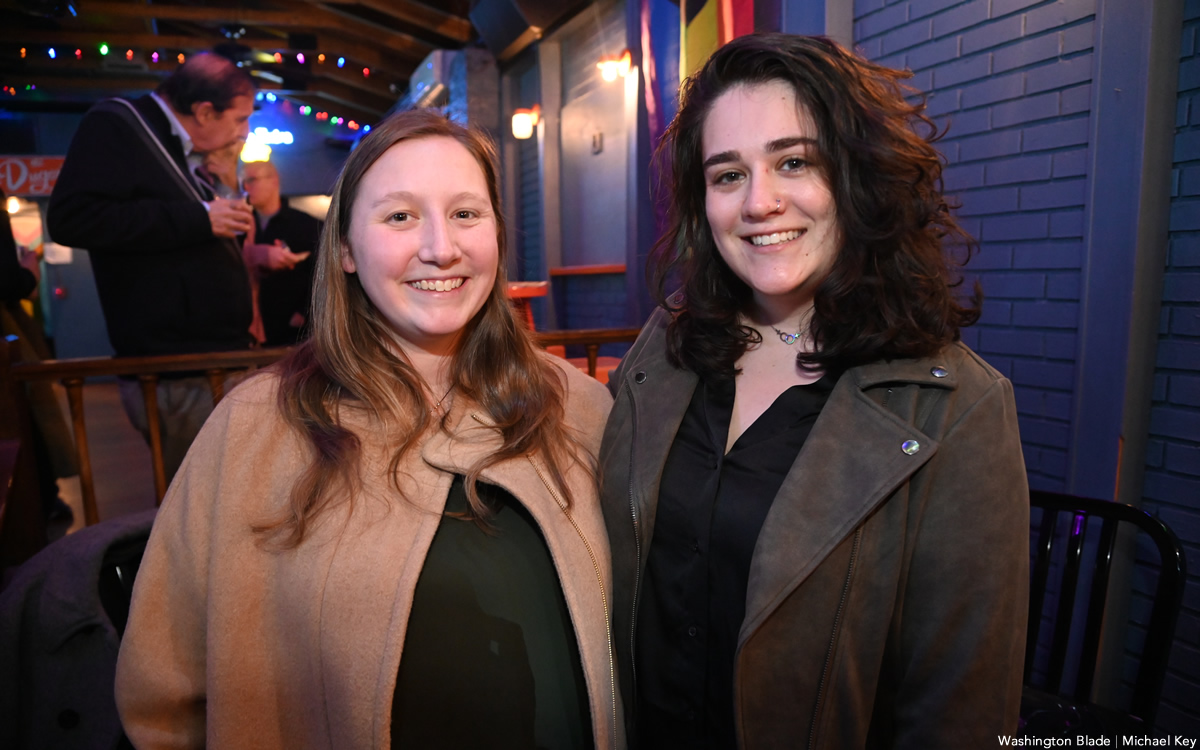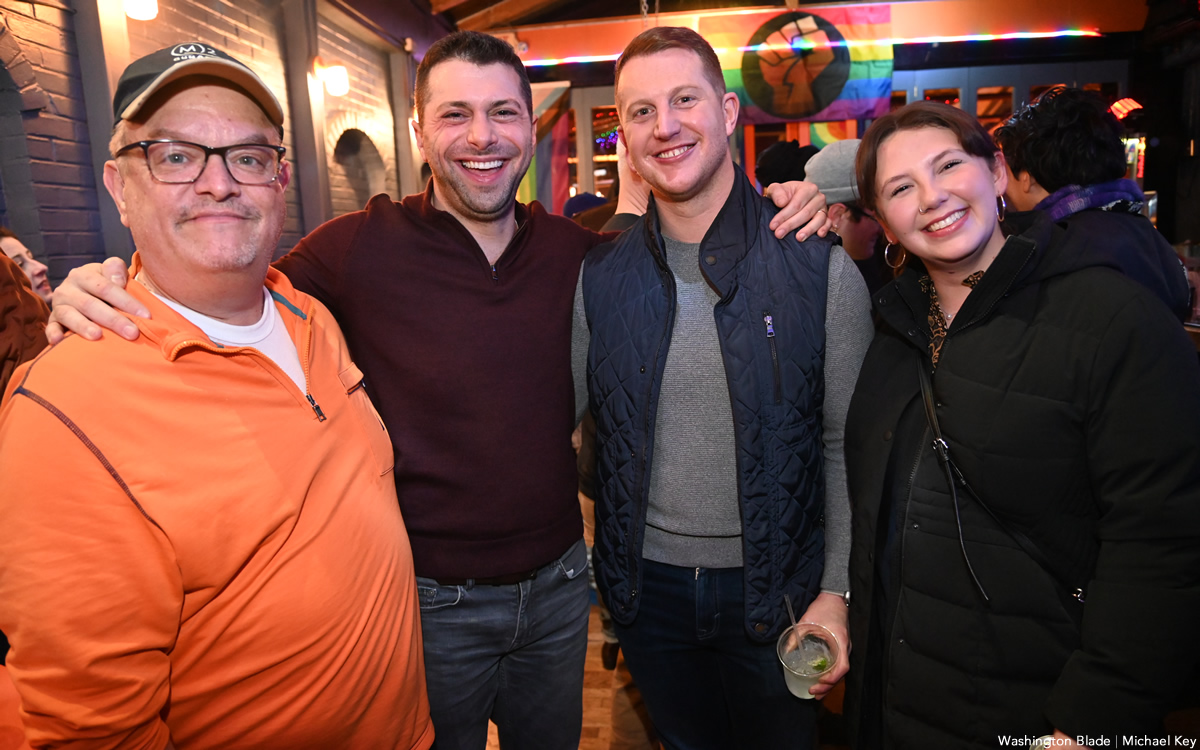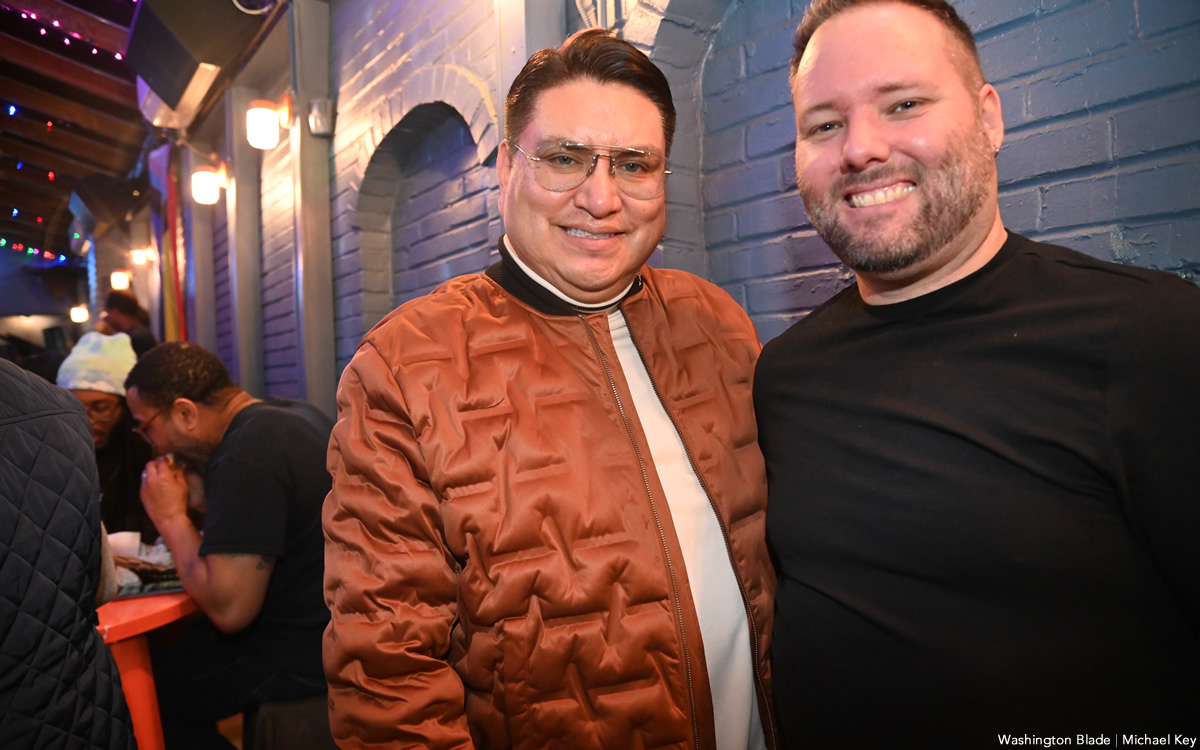 A balanced look at whether to have children
New book, 'So When are You Having Kids?' makes no judgments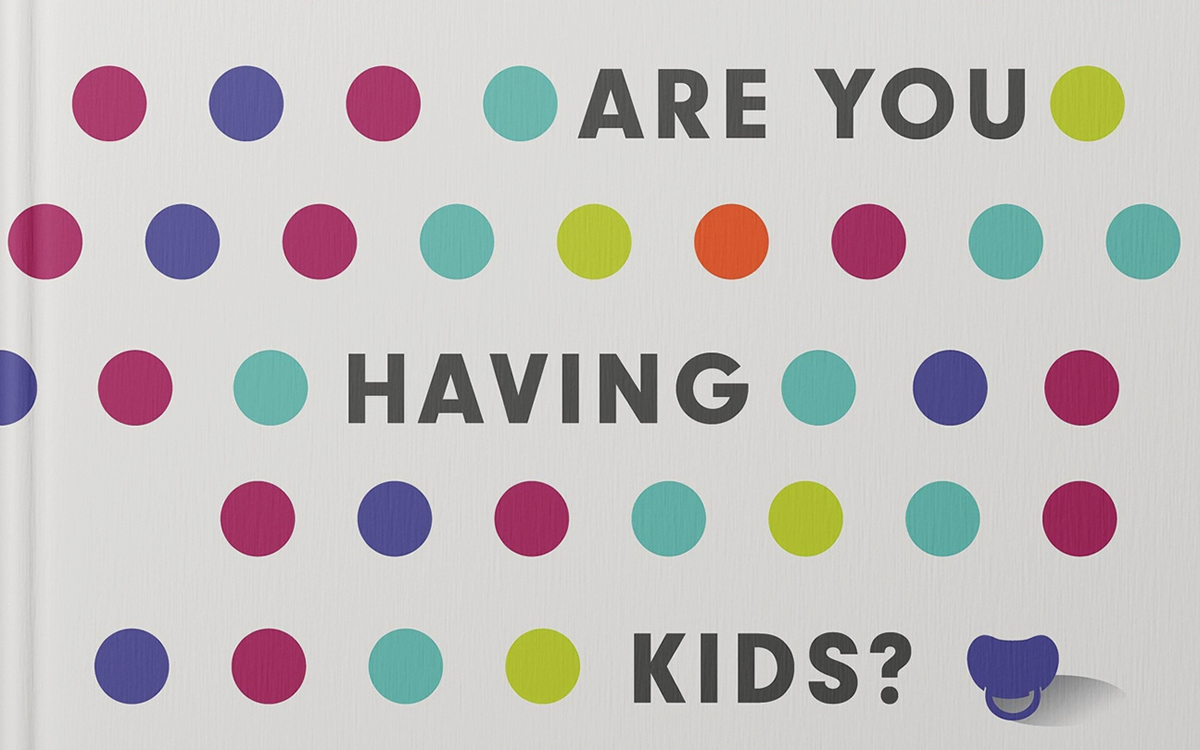 'So When are You Having Kids?'
By Jordan Davidson
c.2022, Sounds True, Macmillan
$28.99/356 pages
Your mother lingers way too long in the children's department.
She sighs over tiny suits and little sneakers, running her fingers along soft blankets, hugging plush animals. You know what she wants but you're not ready; she might be sure but you're not. Maybe baby for you or, with the new book "So When are You Having Kids?" by Jordan Davidson, maybe not.

It's the thorniest of decisions, "one of the biggest you'll ever make." It's personal, but even strangers want to know; the questions start in your 20s and end when you've acquiesced or aged, although having kids is not a given or a thing-by-committee. So how do you quiet the busybodies and make the right decision for yourself?
First, says Davidson, ask yourself if you even want children, and after you've looked inward, "it's worth looking outward" at expectations, culture, and things that "shape our understanding of parenthood." Ask around, to see why others had children but don't be surprised if you get cliches. Throw out the idea that children fulfill you or that they'll take care of you when you're old. Know that genetics, religion, and your parents' parenting styles will affect you; and that if you're queer or Black, there'll be other factors involved in having and raising a child.
Should you decide to the positive, you may still have reservations.
Don't give in to the romance of having kids; it's hard work, and expensive in both money and time. Remember that perceptions of good parenting have "shifted over time" and that having a childhood exactly like yours probably won't be an option for your kids. If you have a partner, communicate your thoughts, hopes, and divisions of household labor and childcare.
Finally, decide how you're going to become a parent. Will you give birth, choose IVF, adopt, foster, or kick the decision down the road?
Says Davidson, the mere ability to ask these questions and decide "is in many ways a privilege."
Chances are that if you hear a screaming baby, you have one of two reactions: you cringe and look for an exit, or you notice and shrug. Either way, "So When are You Having Kids?" is a book for you.
There are many, many parenting books on miles of shelves, and a number of books on being childless, but author Jordan Davidson pulls the two subjects together here with thoughtfulness, candor, inclusiveness, and a refreshing lack of judgment. This is a book that doesn't promise answers, though: it's meant to give readers – whether they want kids, don't, or are ambivalent – an in-one-place, balanced look at myths, truths, pros, cons, and rarely-considered points for an informed decision. It also, perhaps most importantly, offers comforting reminders that there is no right or wrong, no matter what Mom says.
"So When are You Having Kids?" is like having a big sister to bounce ideas with, or a break-out session in your living room. It's like asking Baby Maybe questions you didn't know you had. It's help when you need it in that department.
The Blade may receive commissions from qualifying purchases made via this post.
PHOTOS: SMYAL for the New Year
LGBTQ youth services organization holds fundraiser at Red Bear Brewing
The SMYAL Young Donors Committee held a fundraiser for the LGBTQ youth services organization Supporting and Mentoring Youth Advocates and Leaders (SMYAL) at Red Bear Brewing Company on Thursday, Jan. 26.
(Washington Blade photos by Michael Key)