Irish national track champion comes out as gay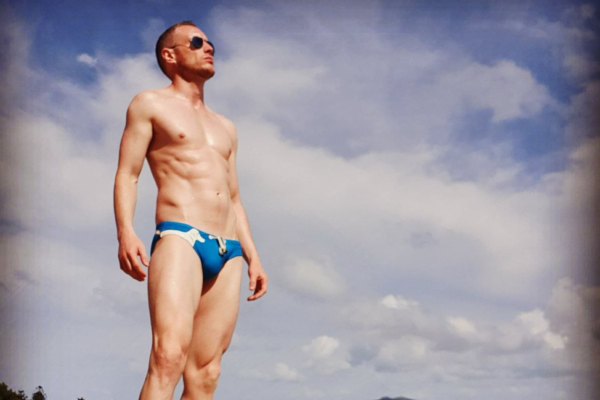 Another international pro athlete has come out as gay, in a podcast interview dropped by Outsports on Monday.
Denis Finnegan, a 10-time national track-and-field title winner in Ireland, made his revelation on the Five Rings To Rule Them All podcast, telling interviewer Cyd Zeigler that he has been "drifting" toward coming out in recent years even though being gay is only a small part of who he is "as a person, and an even smaller part as an athlete," in order to help other LGBTQ people in sports feel less alone.
"For younger people it will hopefully give them more confidence in what they're doing," the 33-year-old Finnegan said. "There are still people who are scared or unsure of what's happening, so I hope just telling my story might help one person notice there's more acceptance out there."
The athlete, who won his 10 championships in triple jump, said that he eventually gravitated toward track and field – as opposed to team sports like basketball and Gaelic football, which he played in his younger years – because he found the atmosphere more welcoming.
"Athletics was always a place that, because it was quite mixed, it was a place I could have gotten away from everything," he told the podcast.
"I think those sports, because they were a team sport with males, there were times when it wasn't comfortable," he elaborated. "Athletics was always my favorite sport, it was always the sport that was the one that was the most open. I'd be training with girls, I'd be training with guys, and I think that did help a bit. I was never worried about any kind of comments on the track. But when I was going for, say, football, it was more of an issue."
He also said that after growing up with sports as a major part of his identity, it was important for him to find a way to continue participating after his university years.
"I loved sport and my whole family was sporty. I'd want to be doing the sports, but there was a part of them I wasn't enjoying at all," he said, echoing a sentiment shared by many LGBTQ athletes who feel pressured to remain closeted due to the hyper-masculine environment and hetero-normative expectations typically found in male-dominated team sports.
In the interview, Finnegan also opens up about the strains of being publicly "closeted" while maintaining a personal life, as well as additional issues he faced in both the public and private sphere.
As a final thought, he shared a quote from a speech by Theodore Roosevelt:
"It is not the critic who counts; not the man who points out how the strong man stumbles, or where the doer of deeds could have done them better. The credit belongs to the man who is actually in the arena, whose face is marred by dust and sweat and blood; who strives valiantly; who errs, and comes short again and again, because there is no effort without error and shortcoming; but who does actually strive to do the deeds; who knows the great enthusiasms, the great devotions; who spends himself in a worthy cause; who at the best knows in the end the triumph of high achievement, and who at the worst, if he fails, at least fails while daring greatly, so that his place shall never be with those cold and timid souls who know neither victory nor defeat."
PHOTOS: Summer Kickoff Party
Washington Blade holds annual event at The Pines in Rehoboth Beach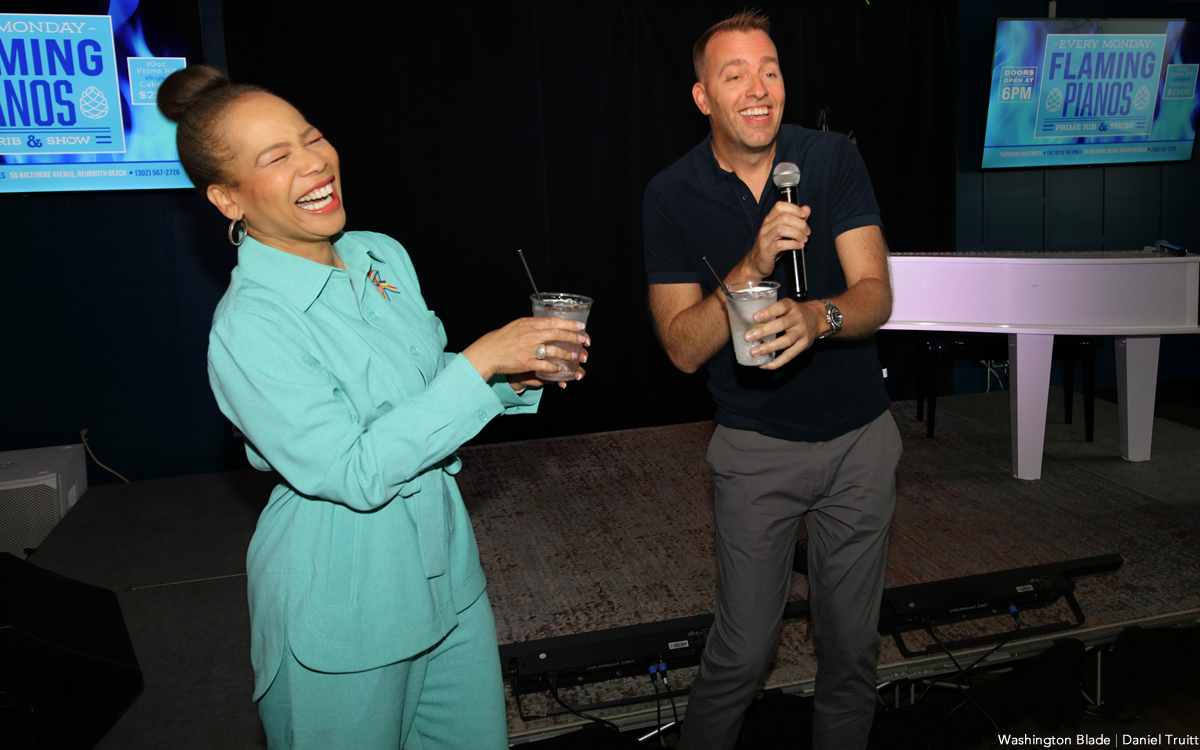 The Washington Blade held its 15th annual Summer Kickoff Party at The Pines in Rehoboth Beach, Del. on Friday, May 20 with special guest Congresswoman Lisa Blunt Rochester (D-Del.).
(Washington Blade photos by Daniel Truitt)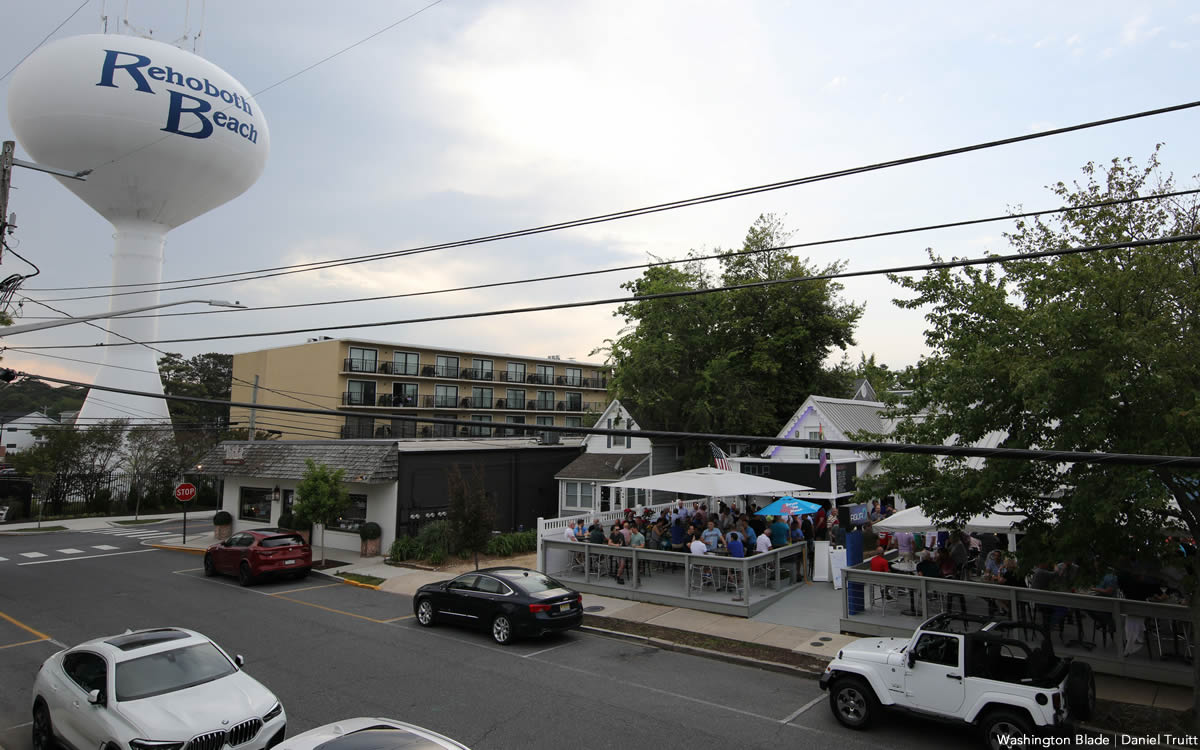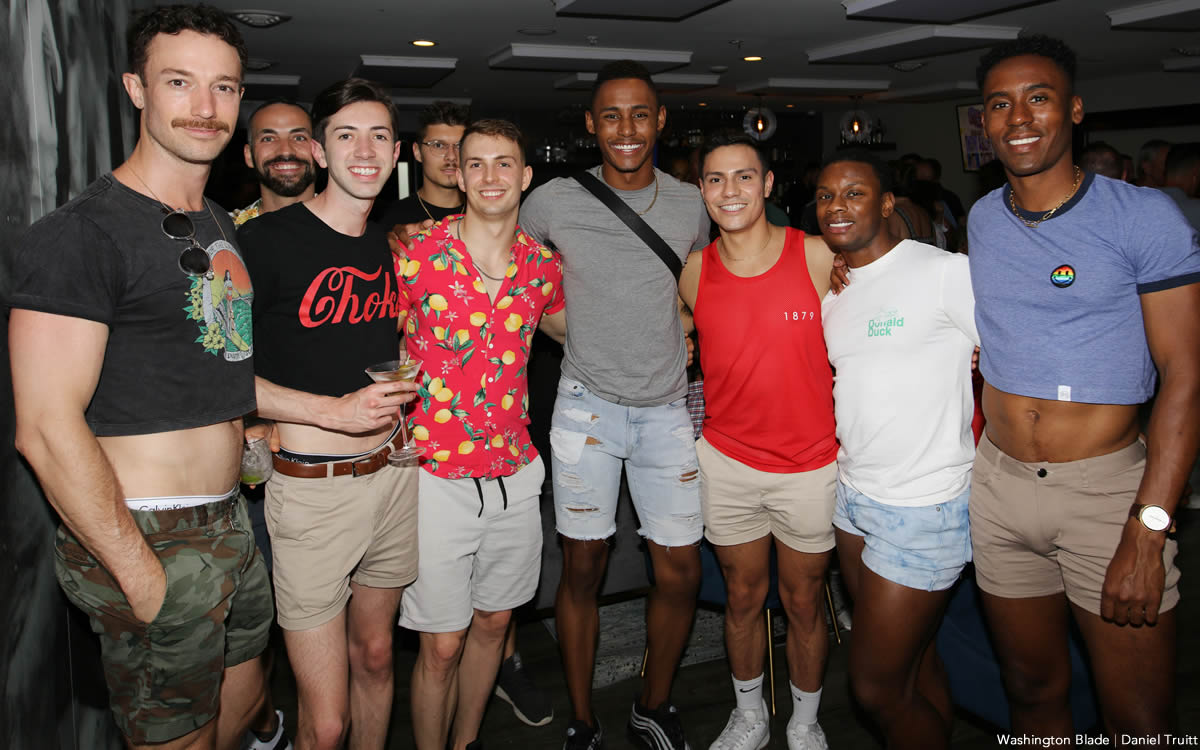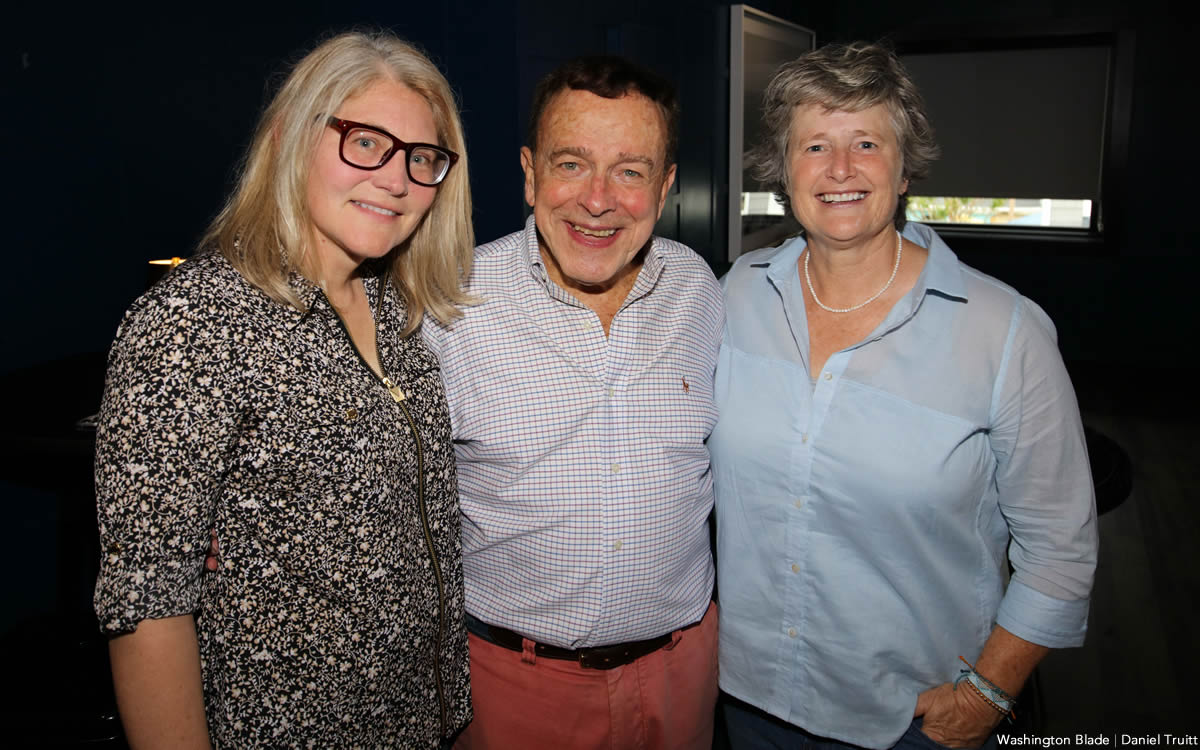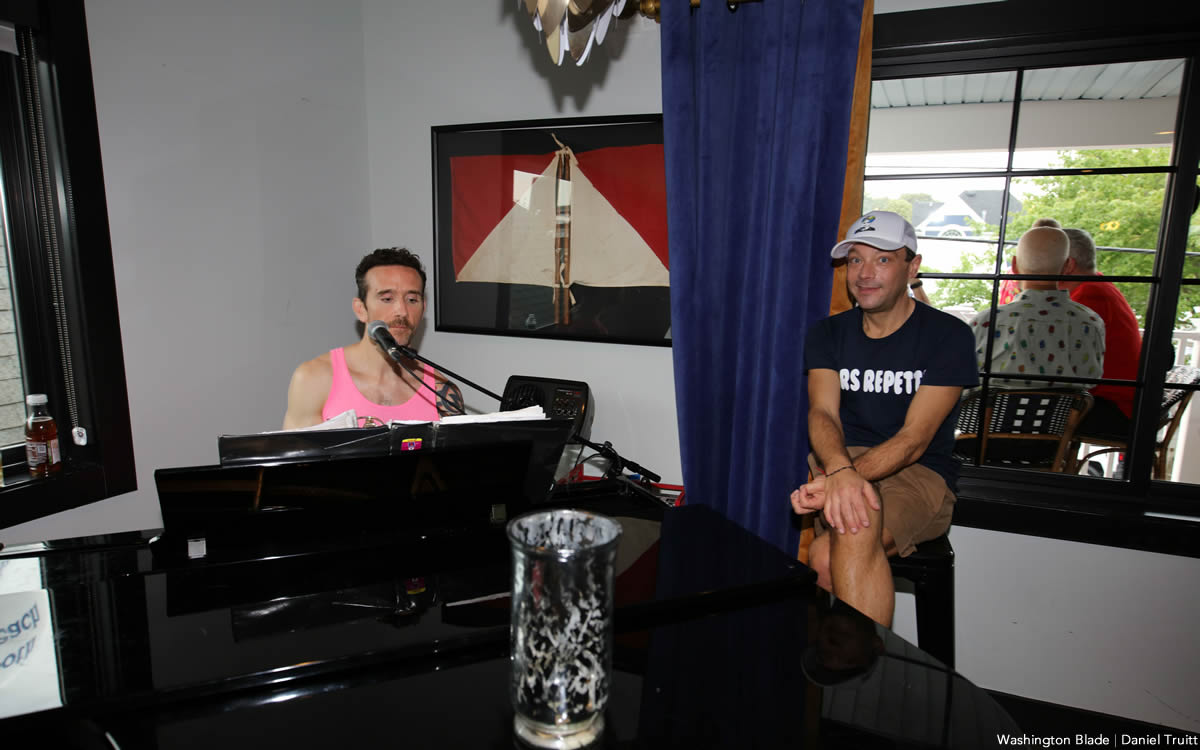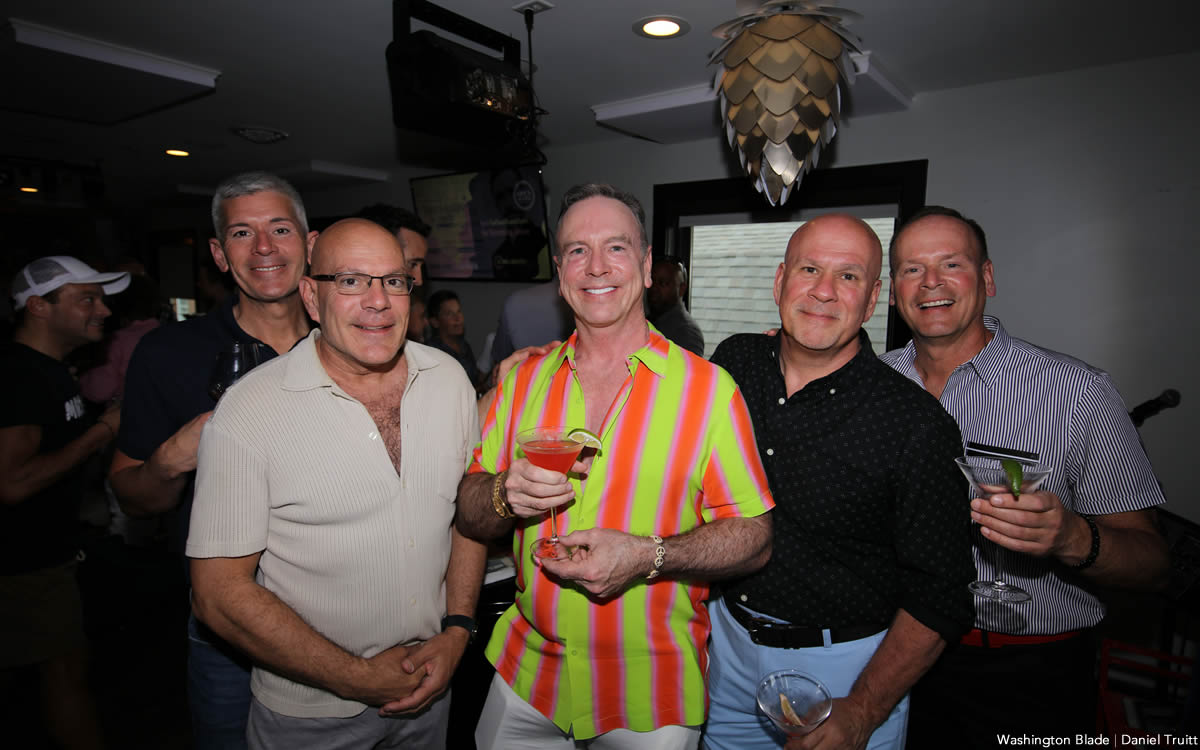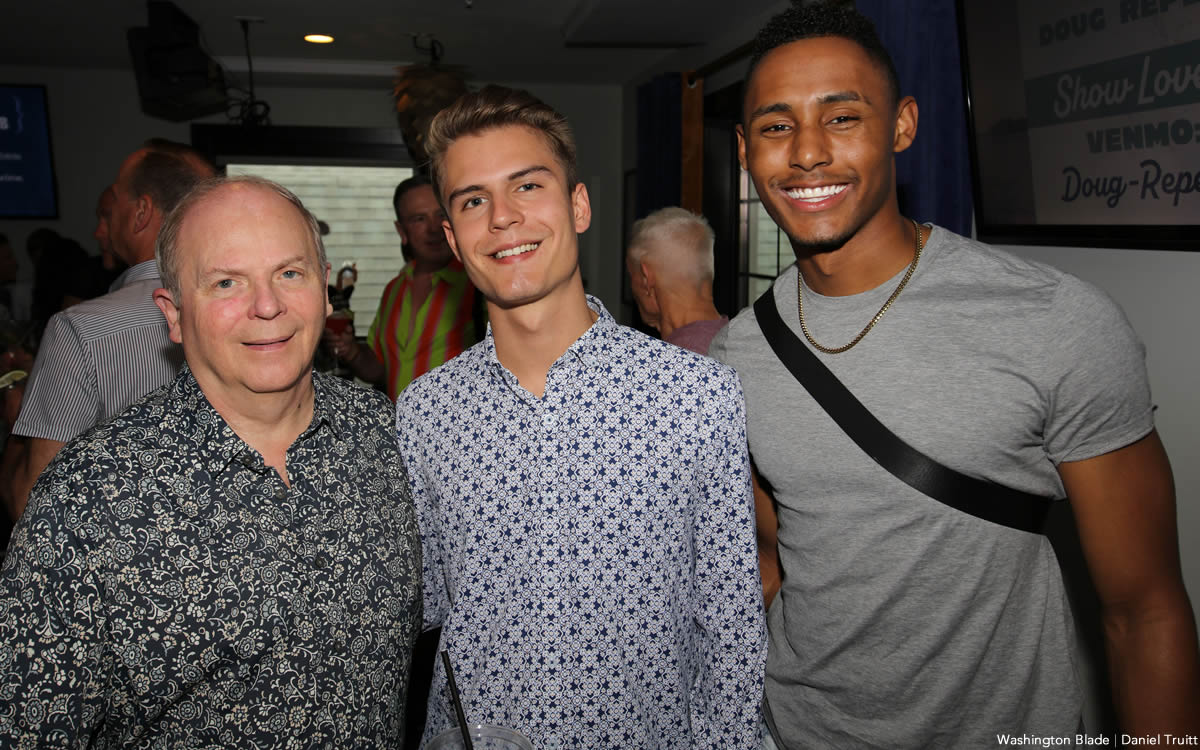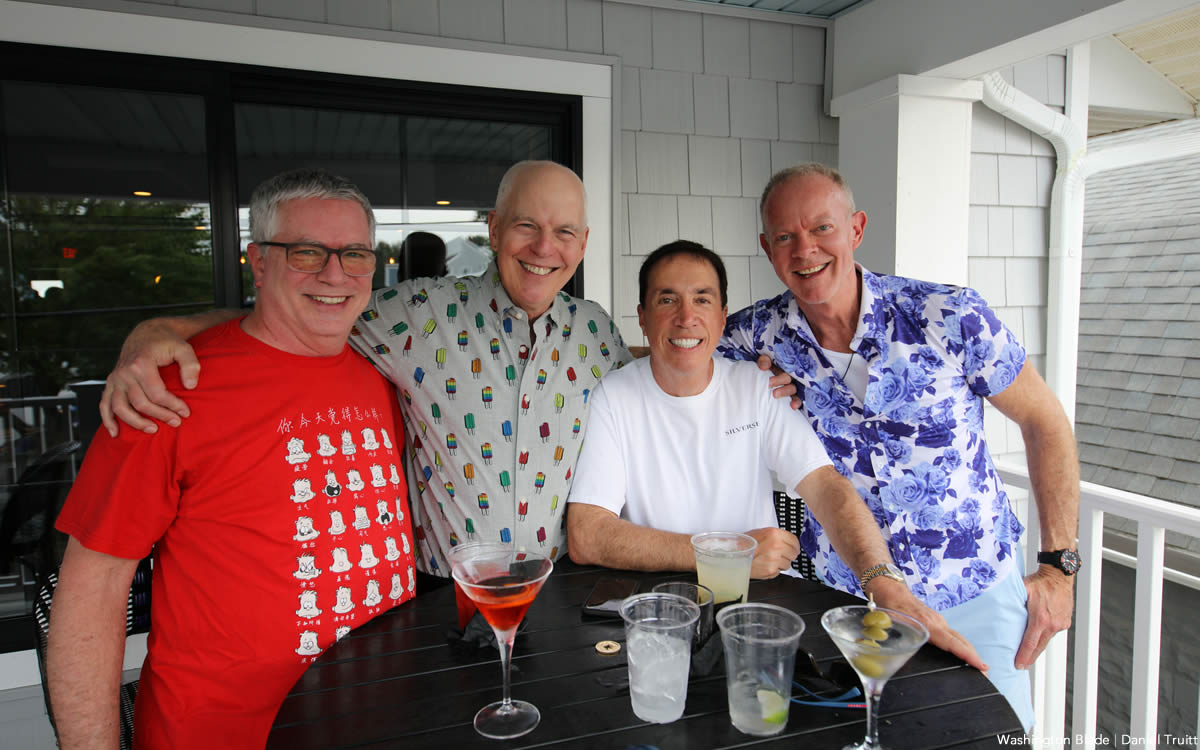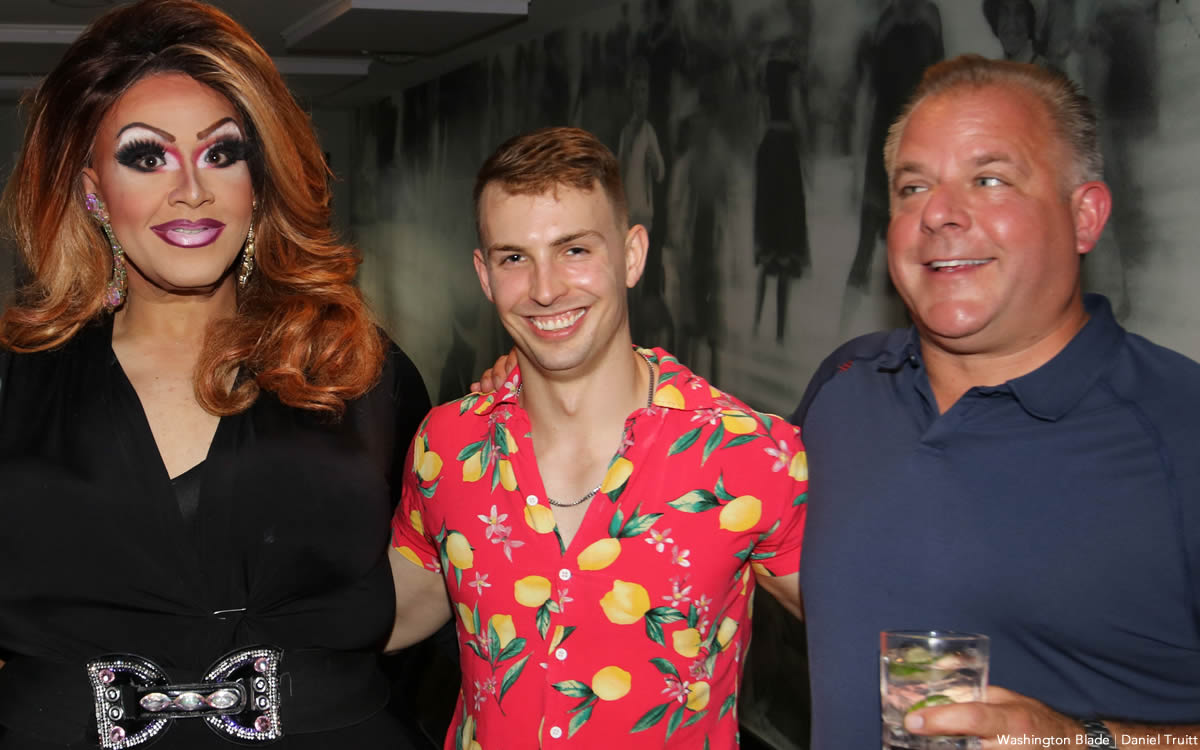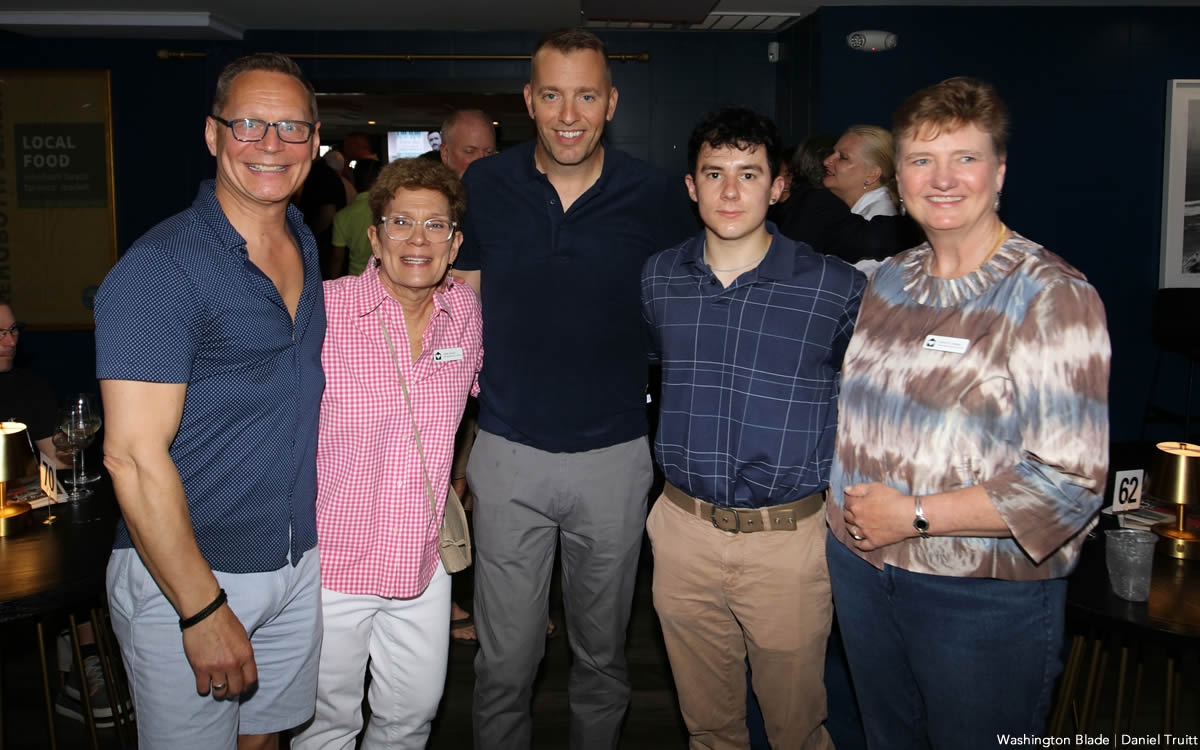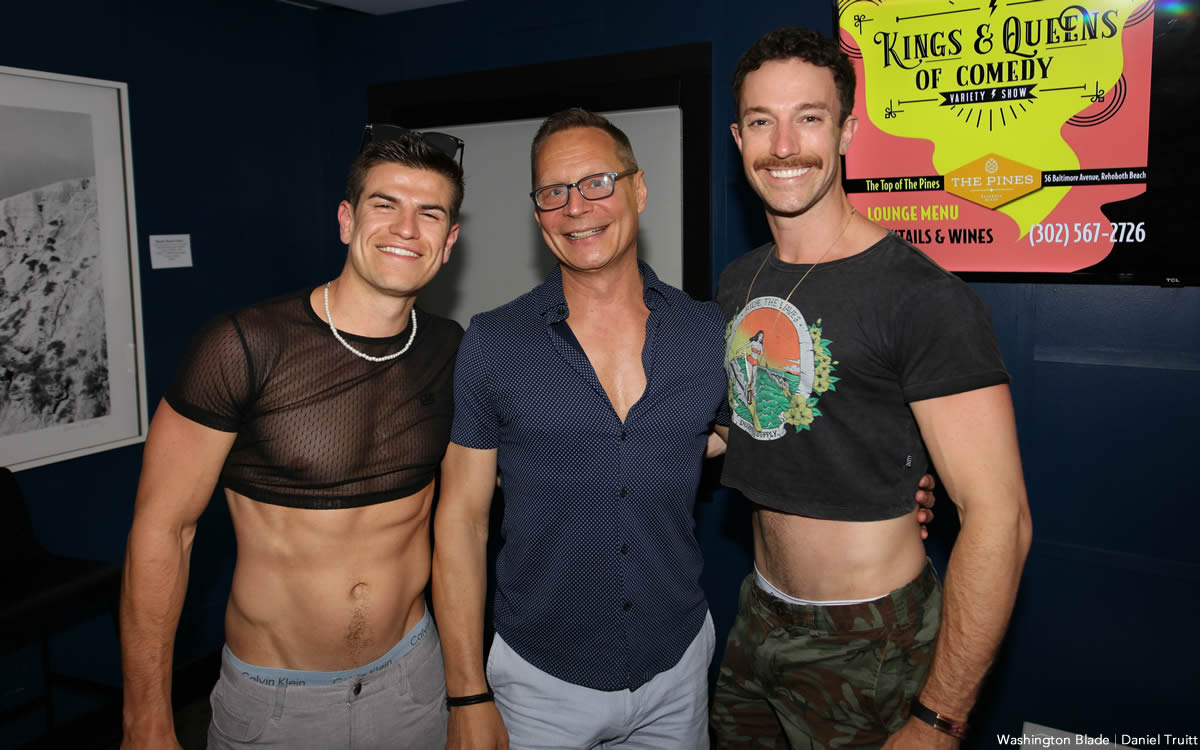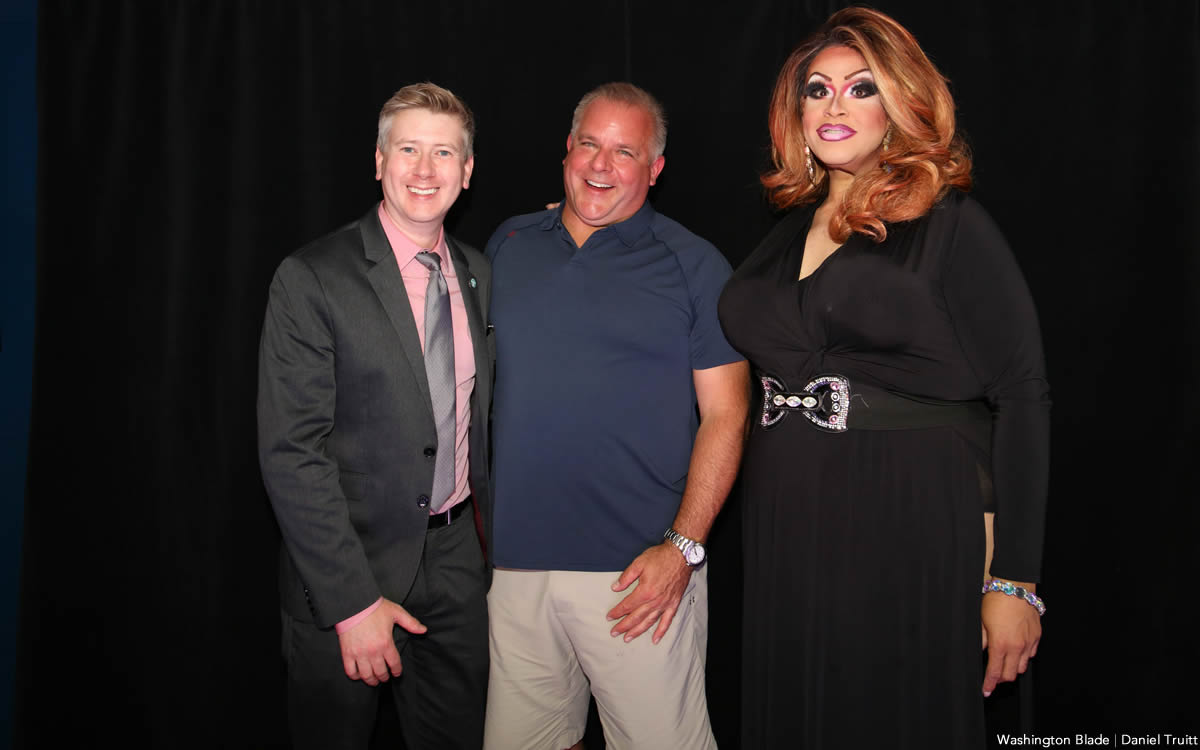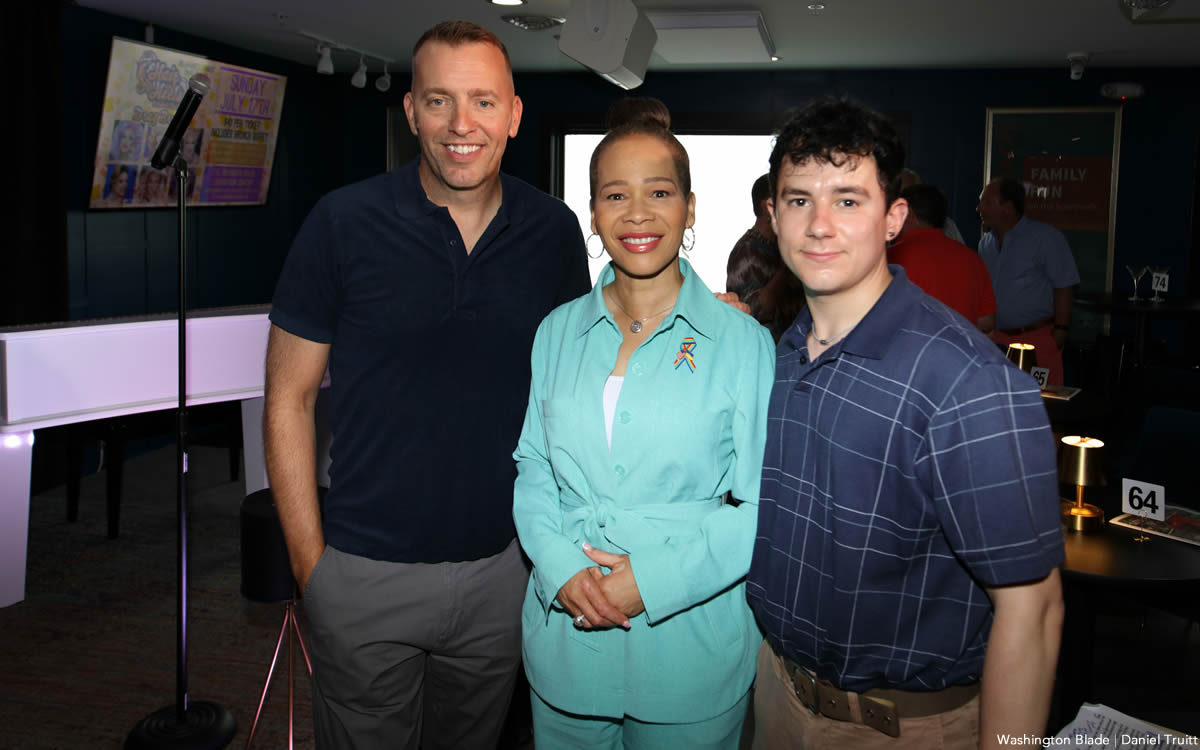 PHOTOS: Worthy Mentoring Pride Brunch
Carson Kressley serves as emcee for LGBTQ fundraiser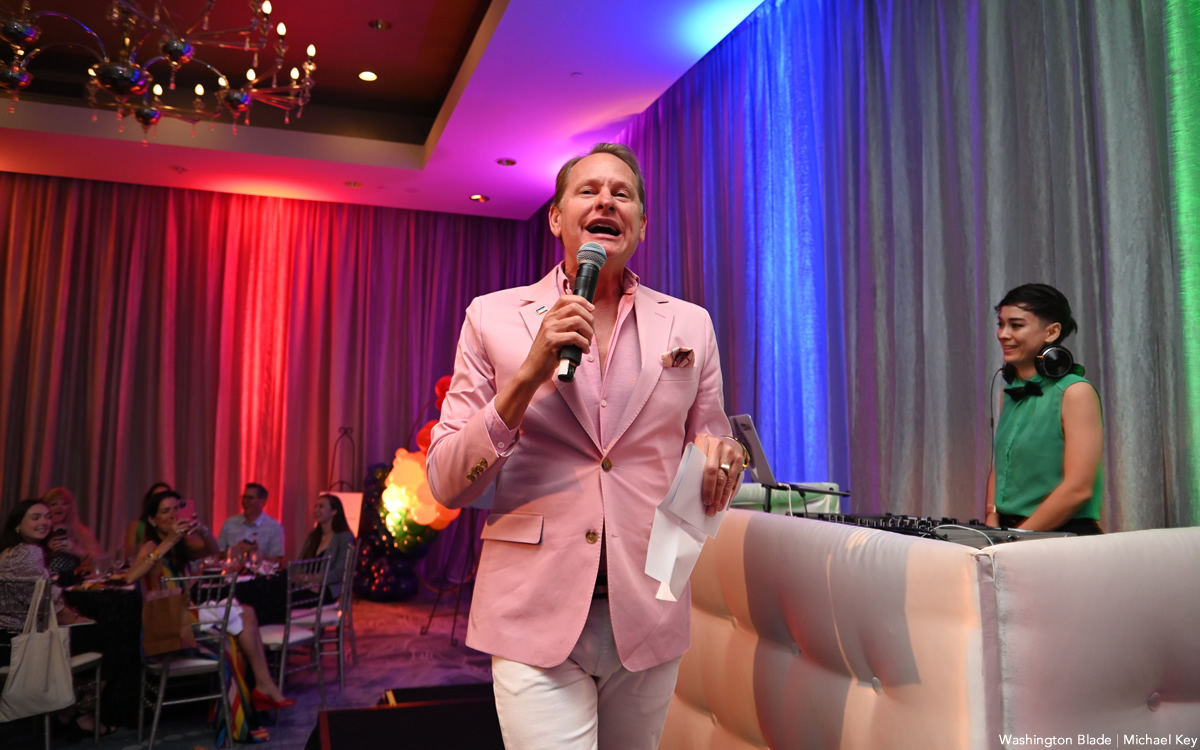 Carson Kressley of "Queer Eye for the Straight Guy" and "RuPaul's Drag Race" served as the emcee for the Worthy Mentoring Pride Brunch at the Four Seasons Washington Hotel on Sunday, May 22. Worthy Mentoring is a nonprofit that connects mentors and mentees in the LGBTQ+ community through a mobile iOS and Android App.
(Washington Blade photos by Michael Key)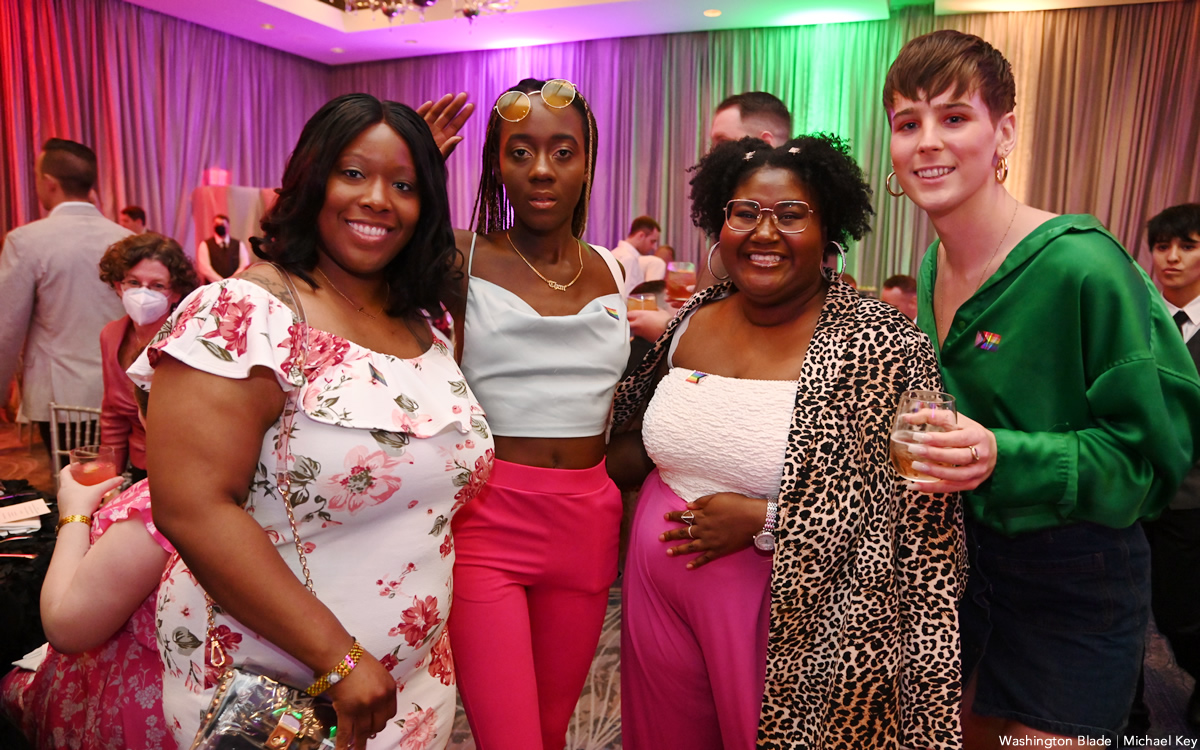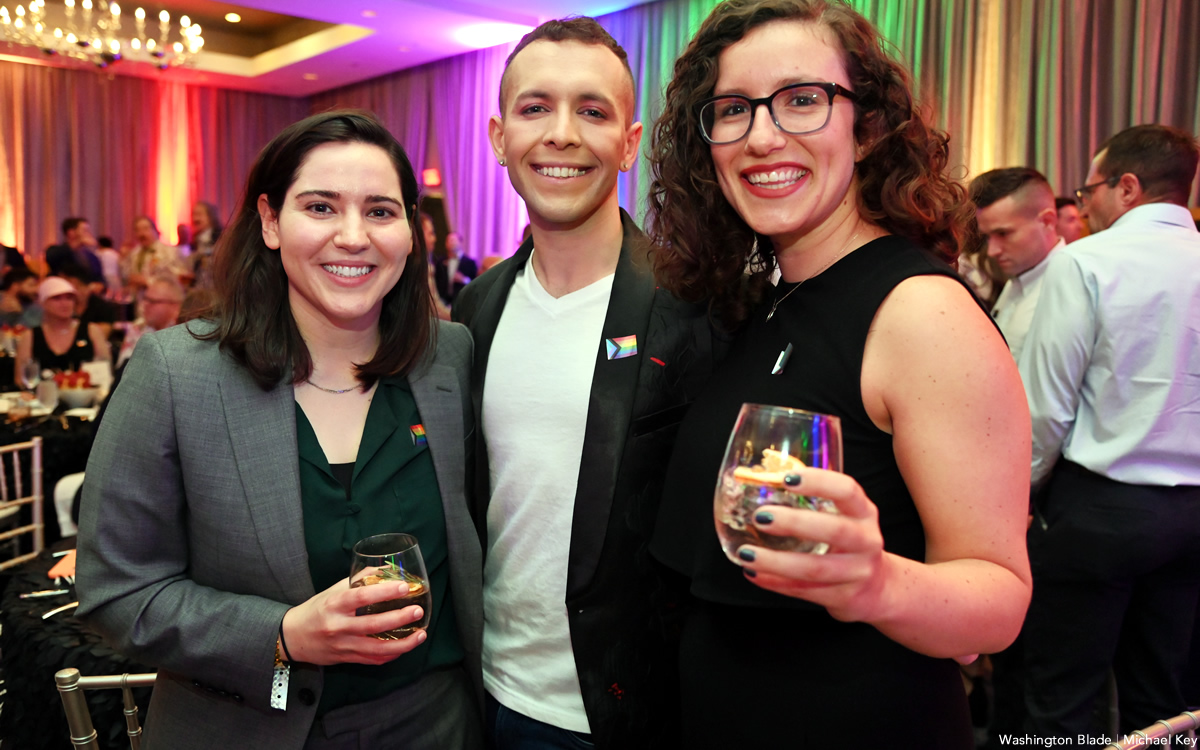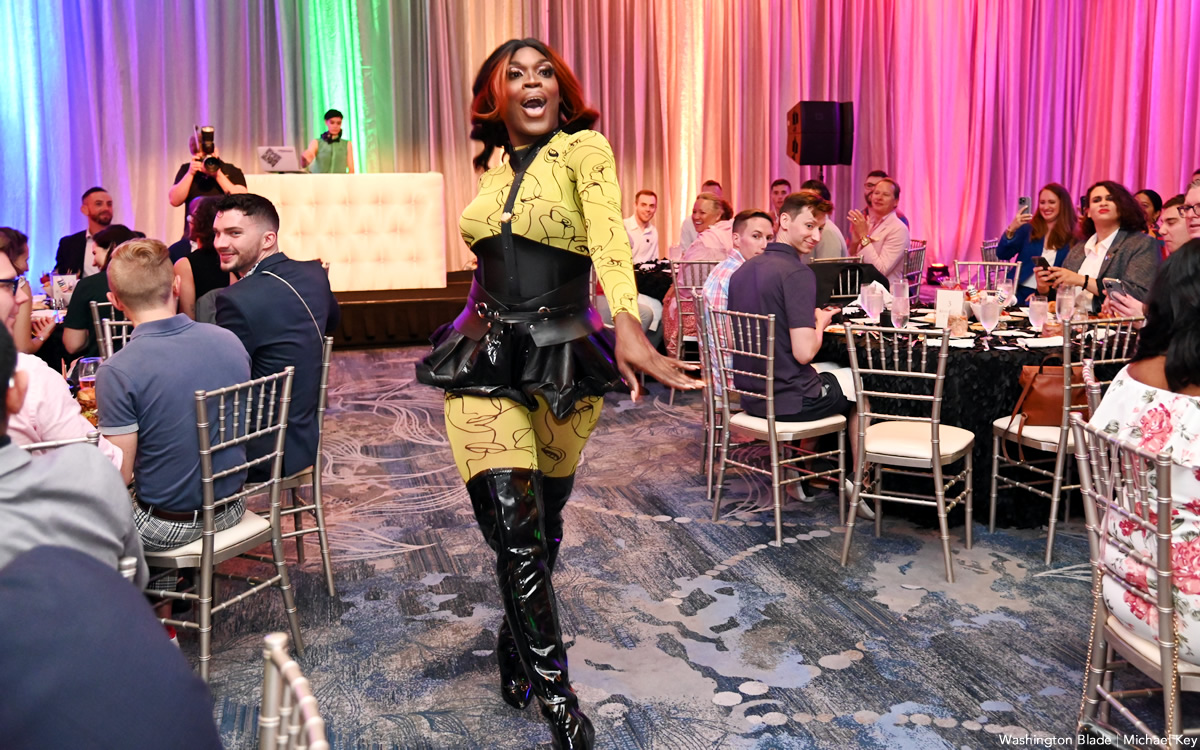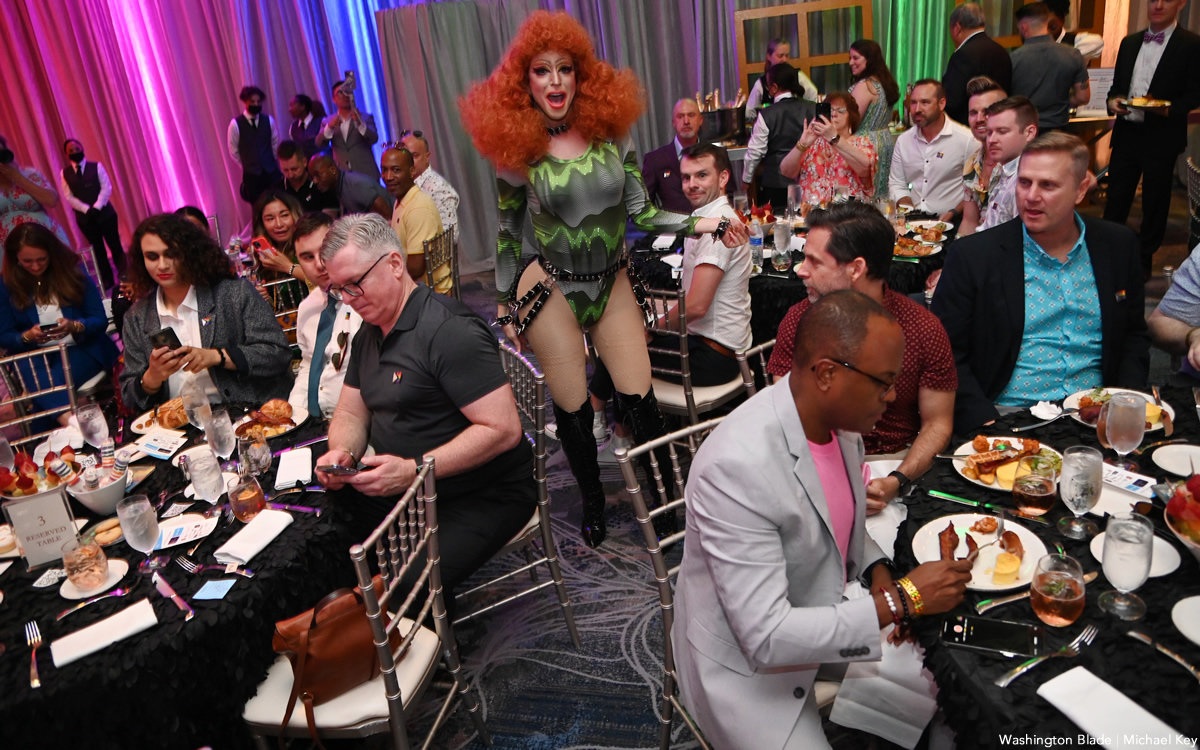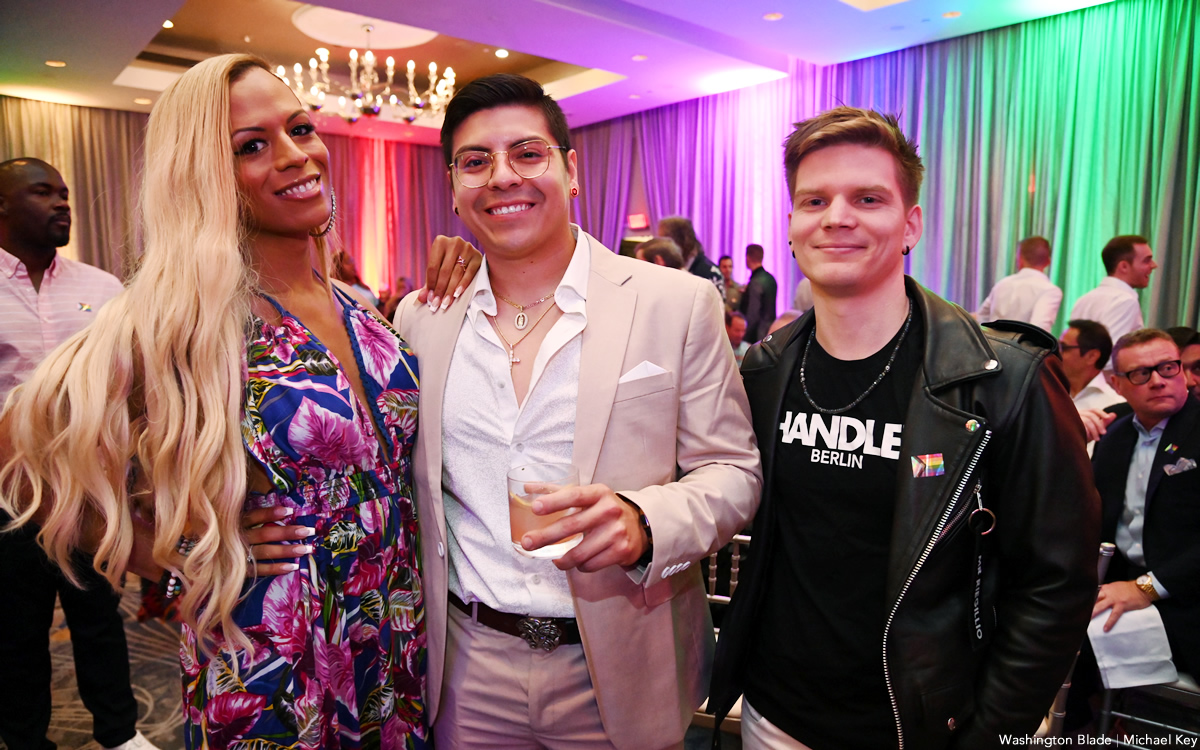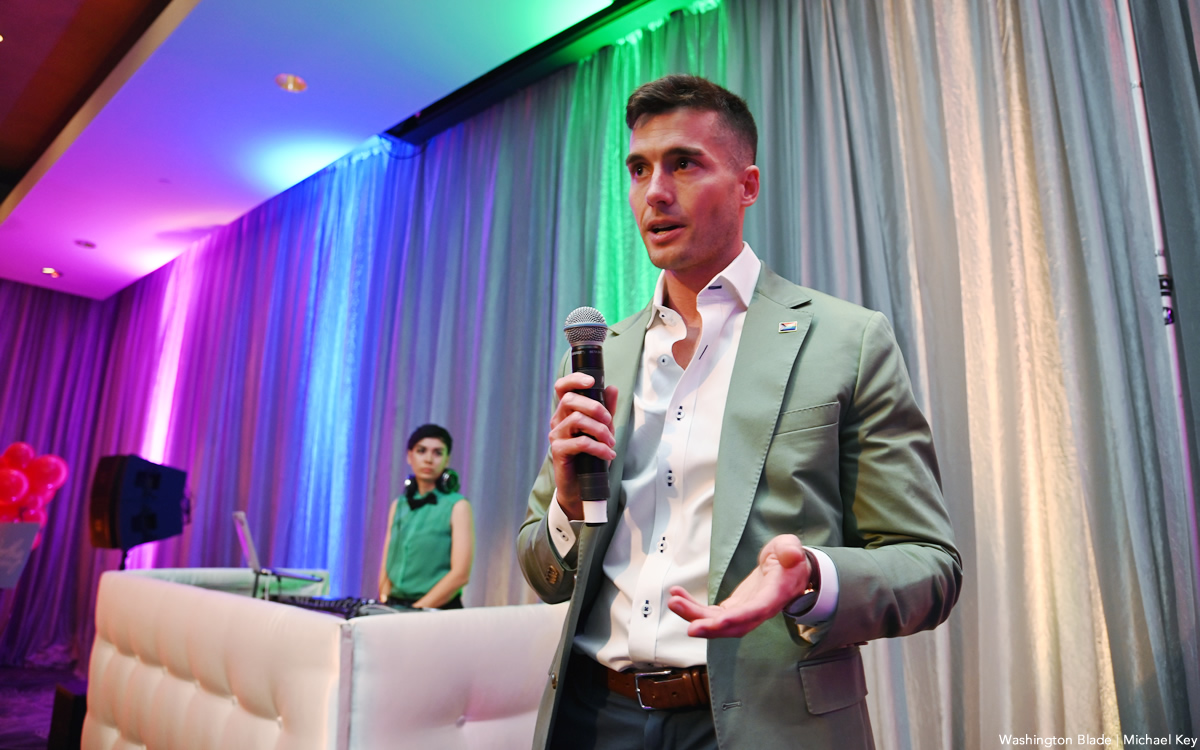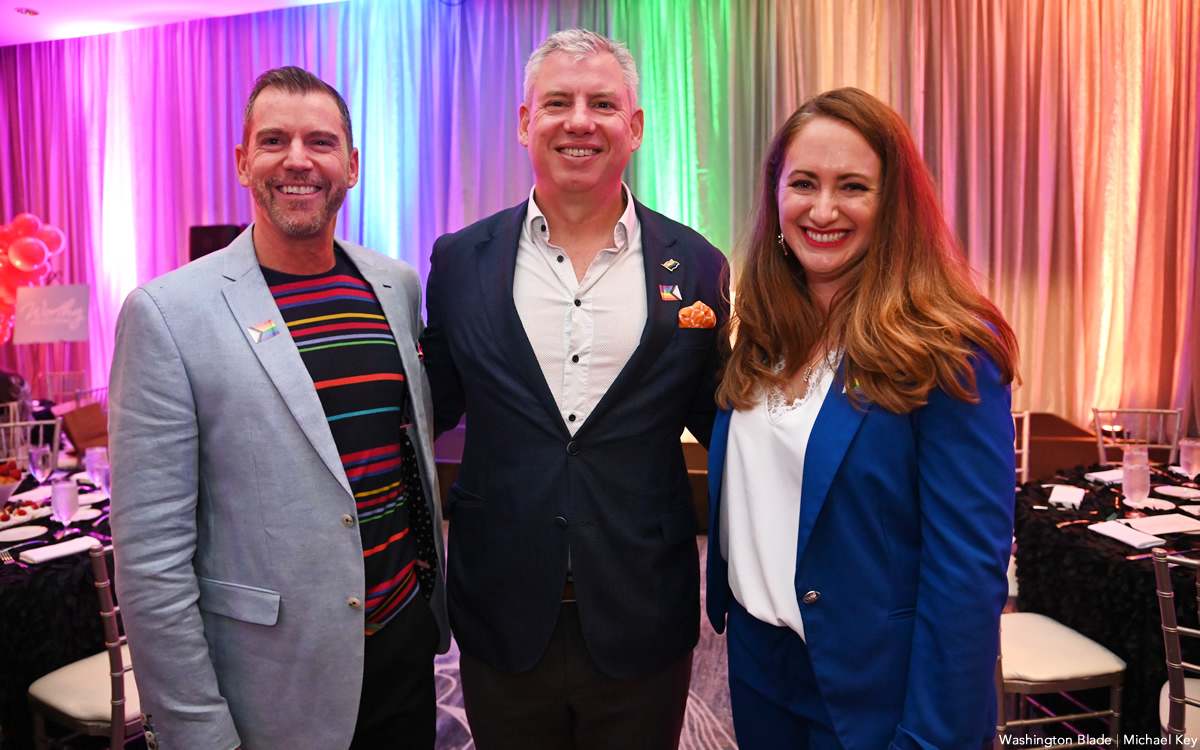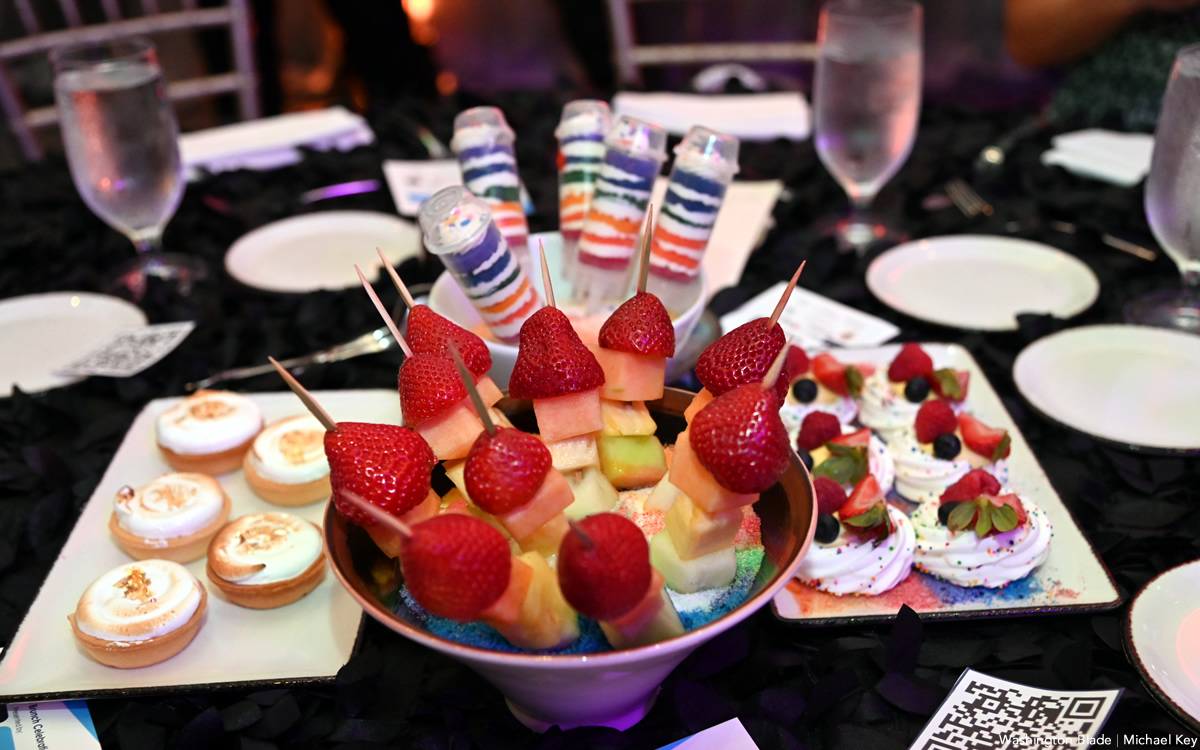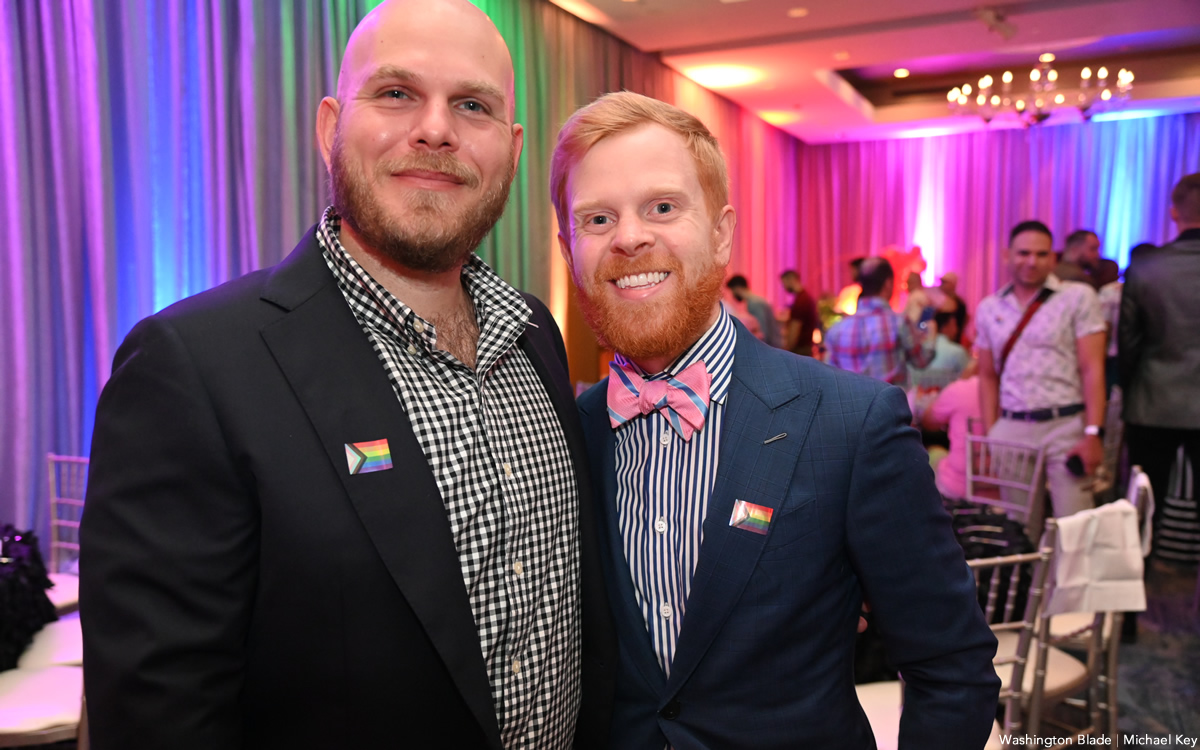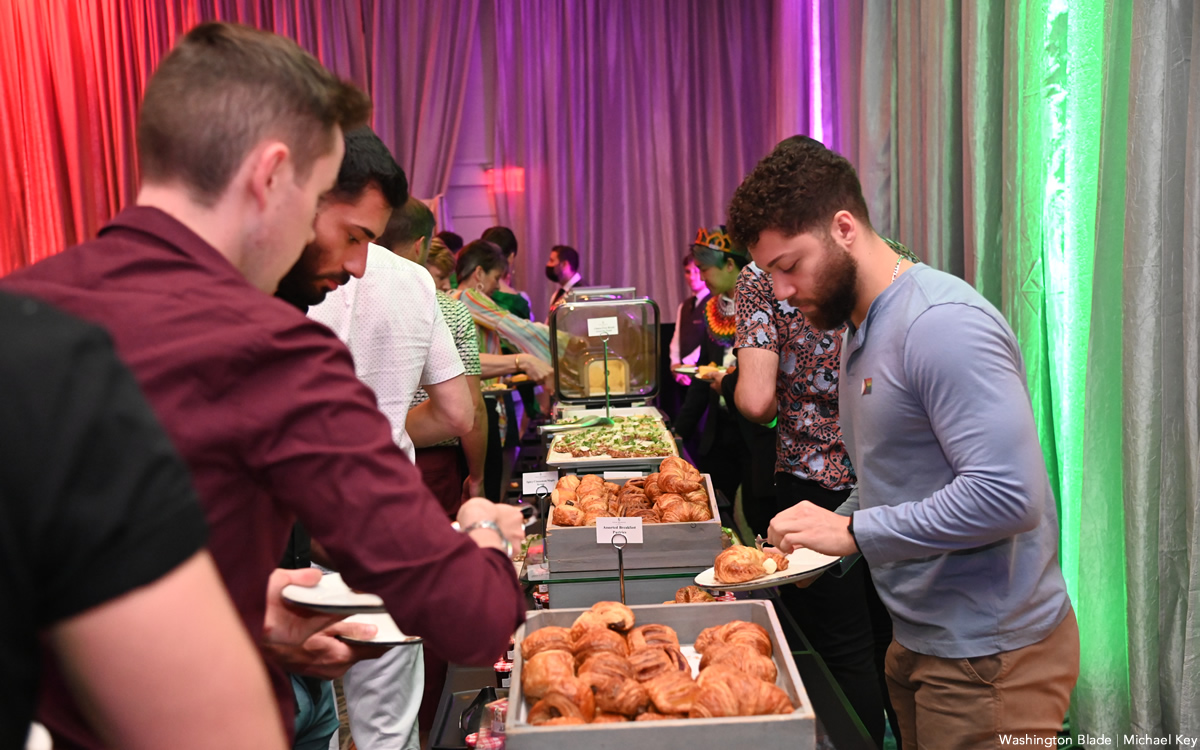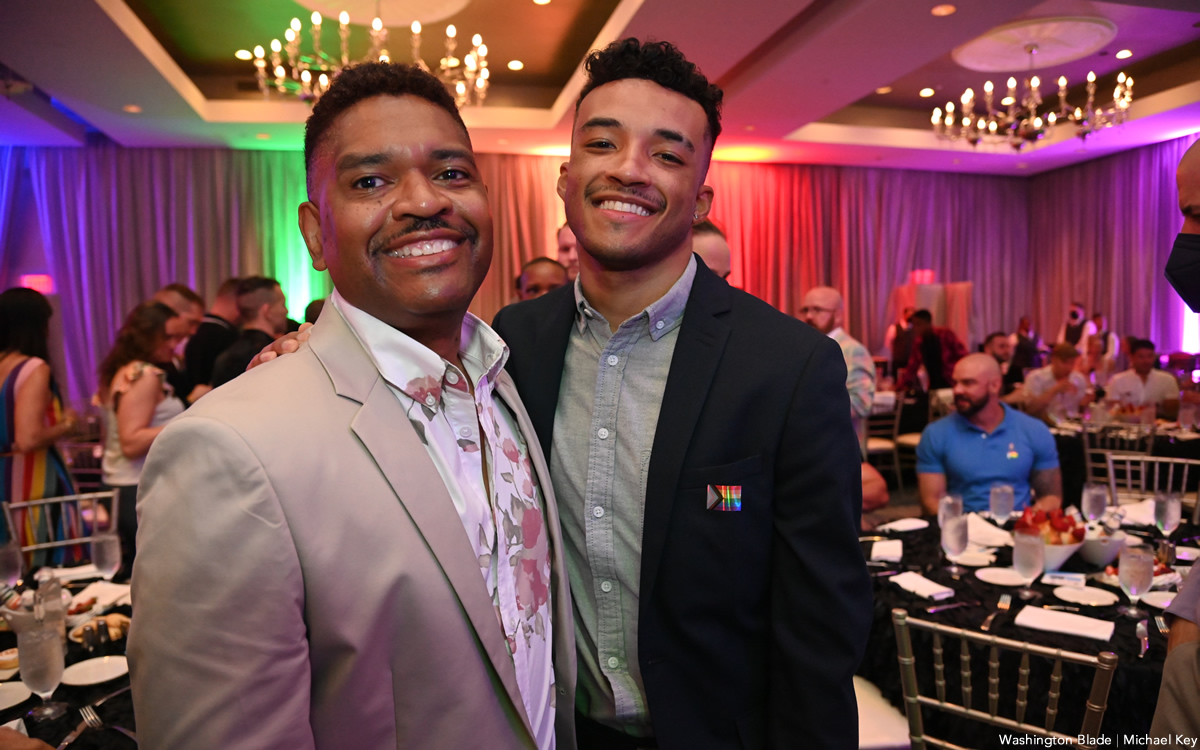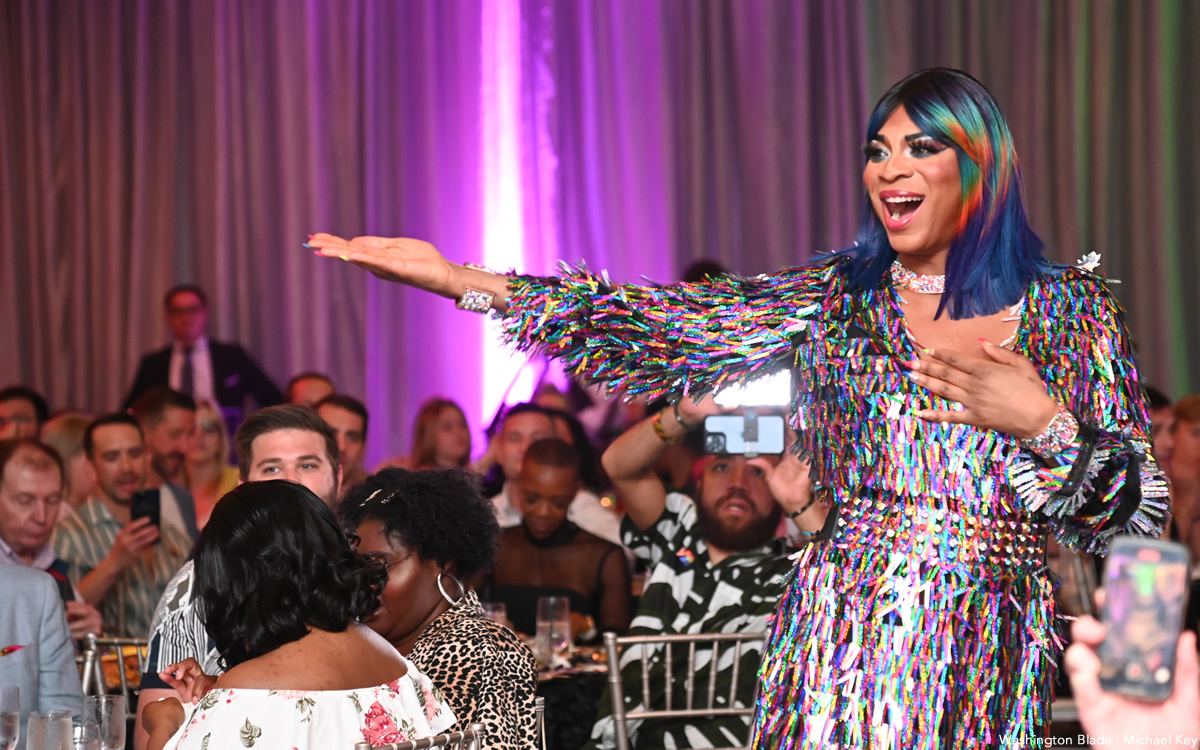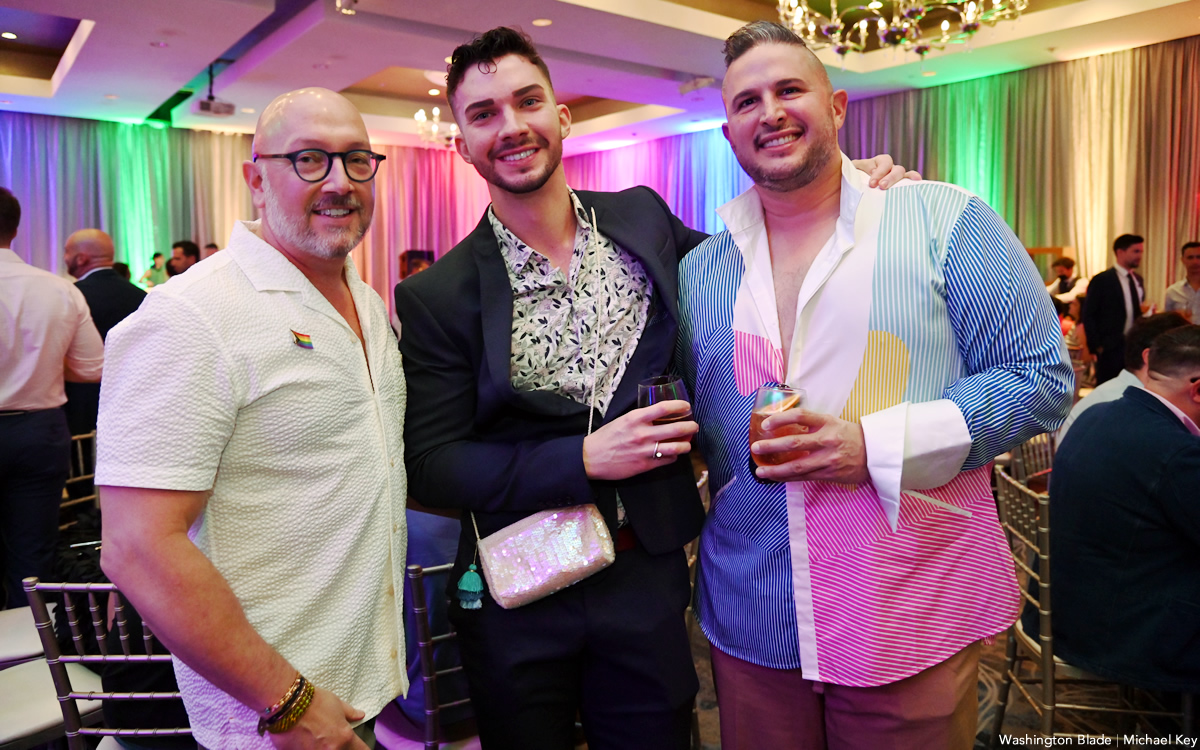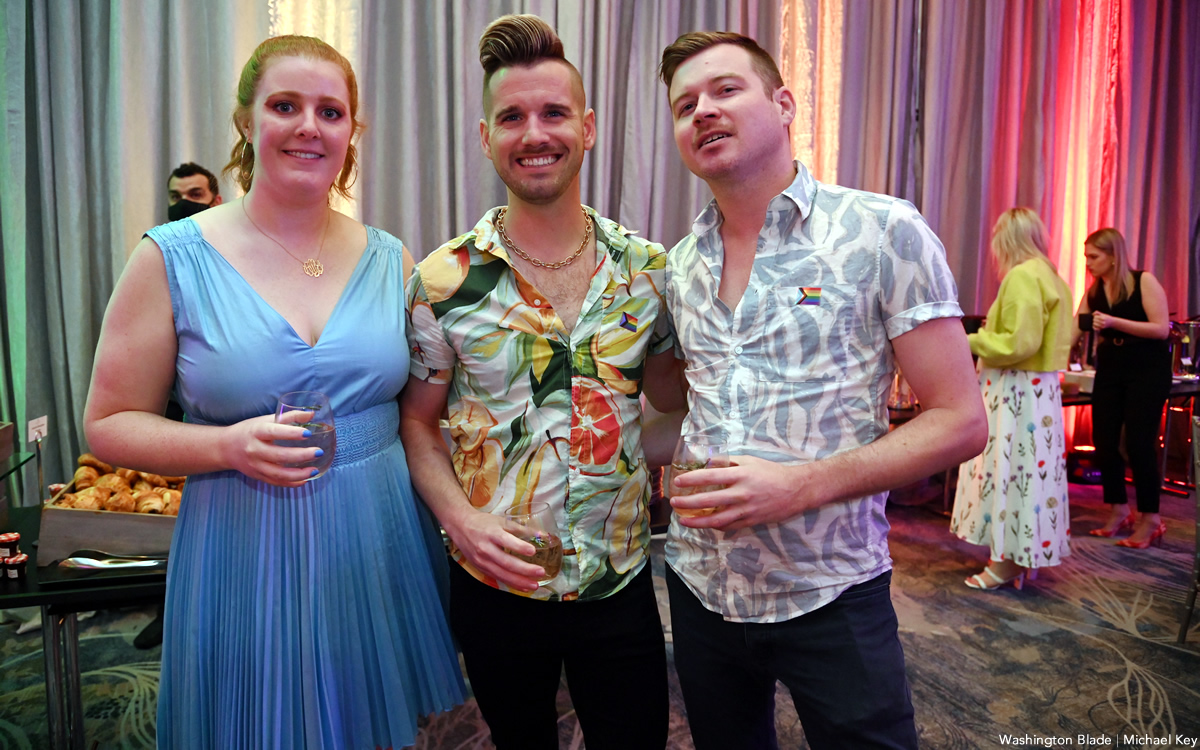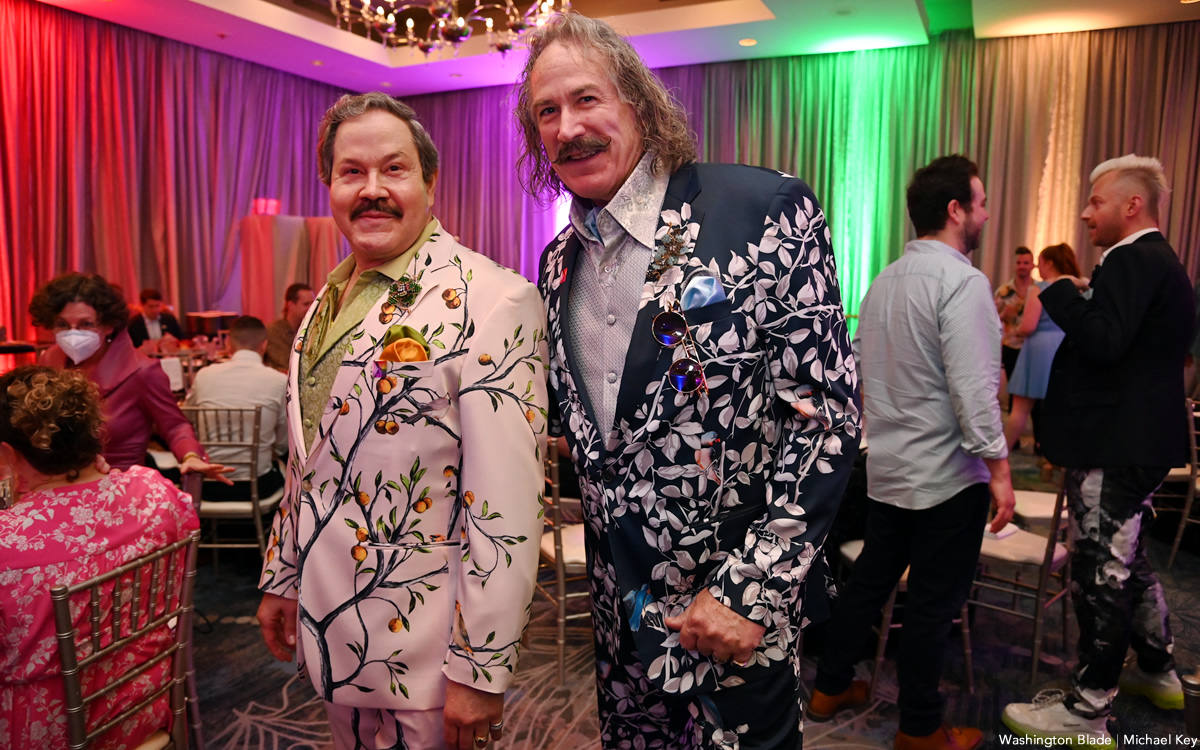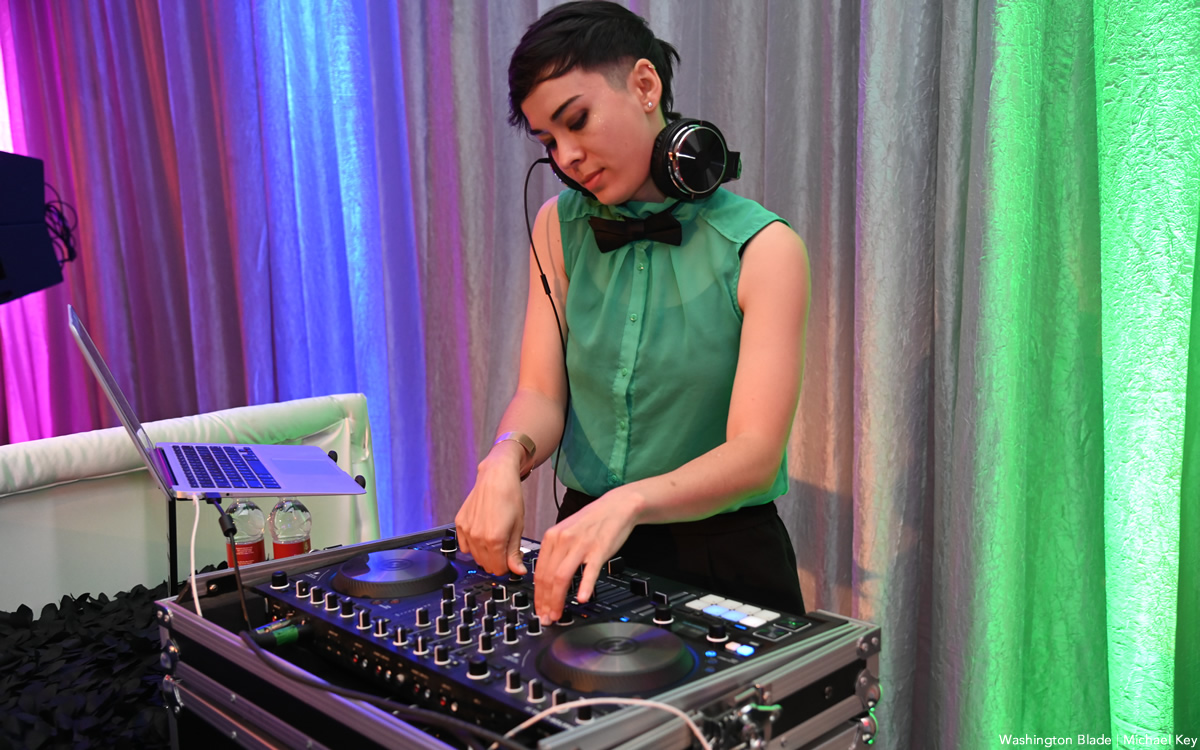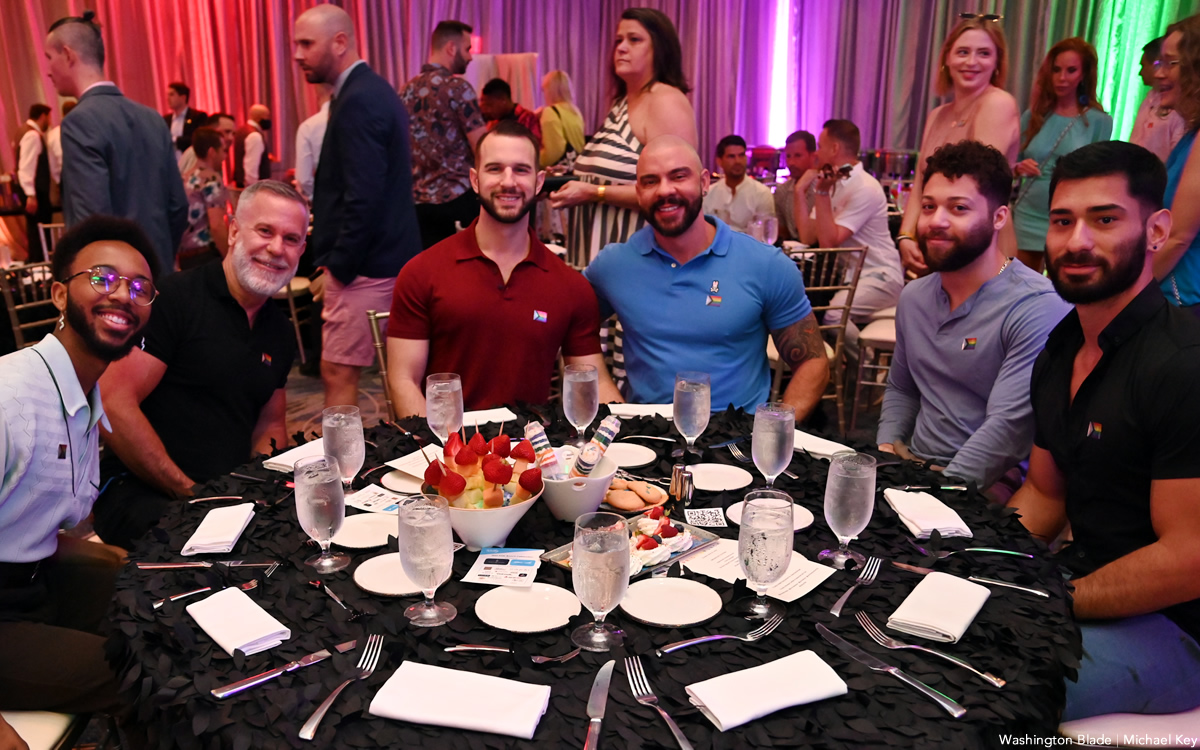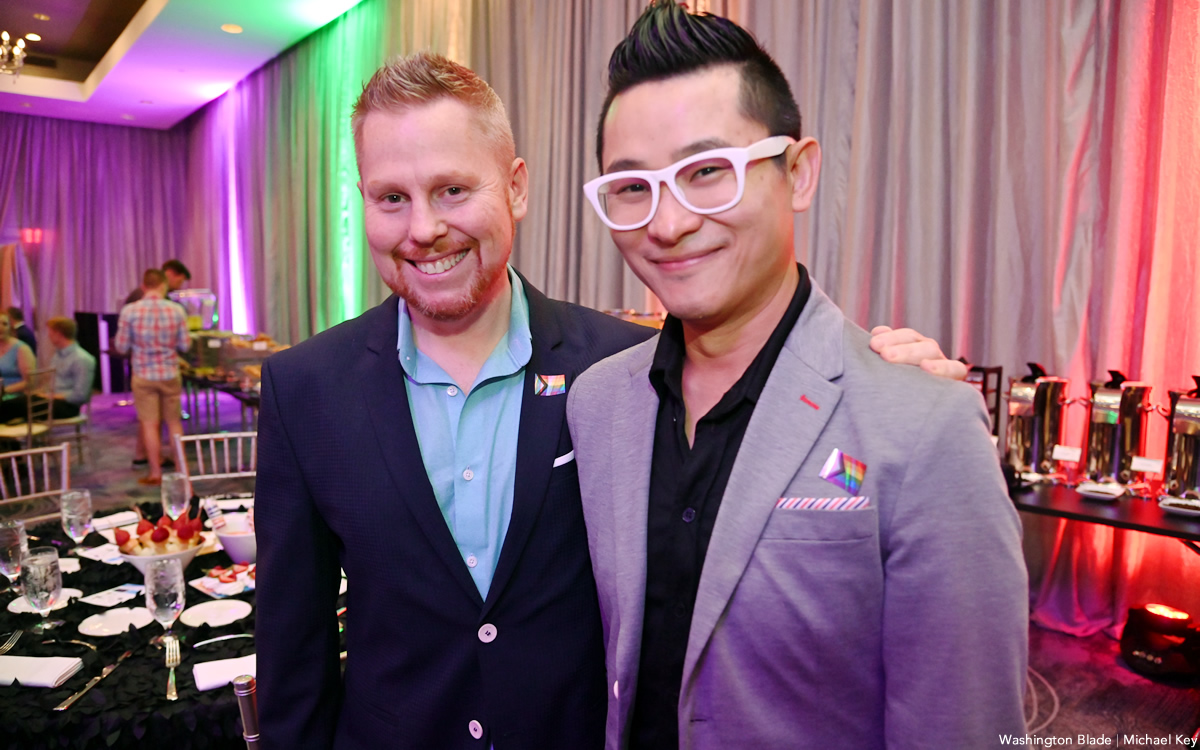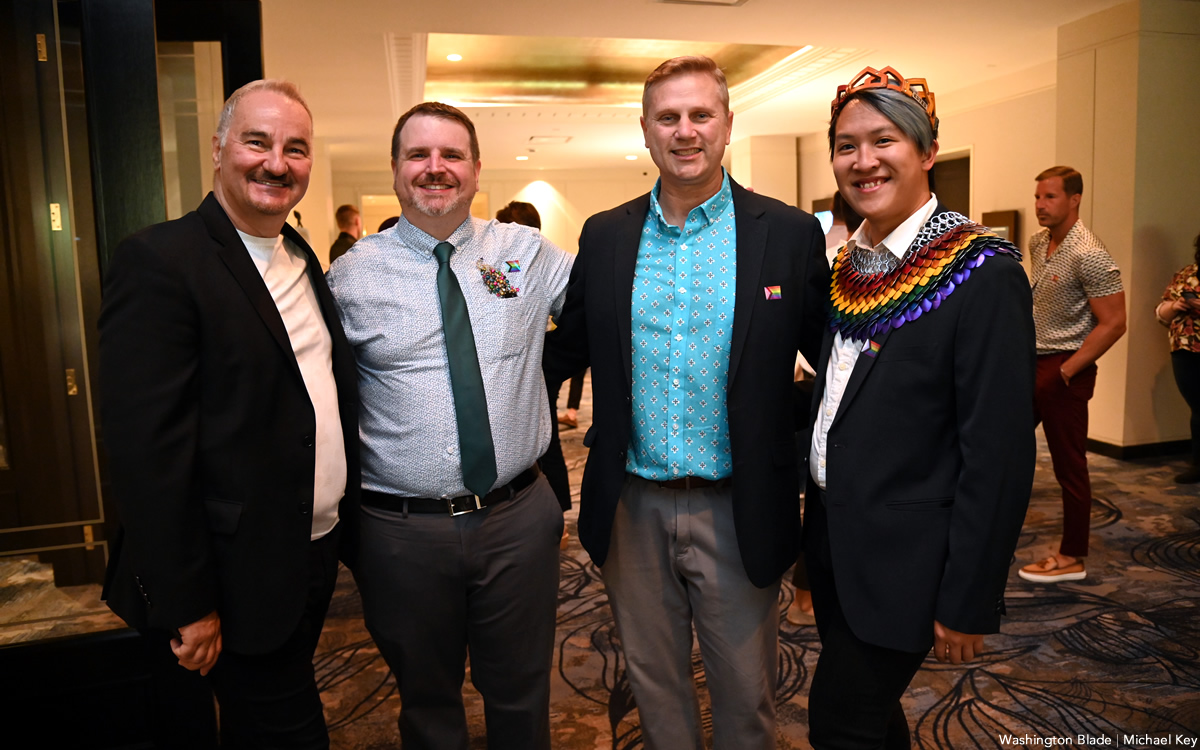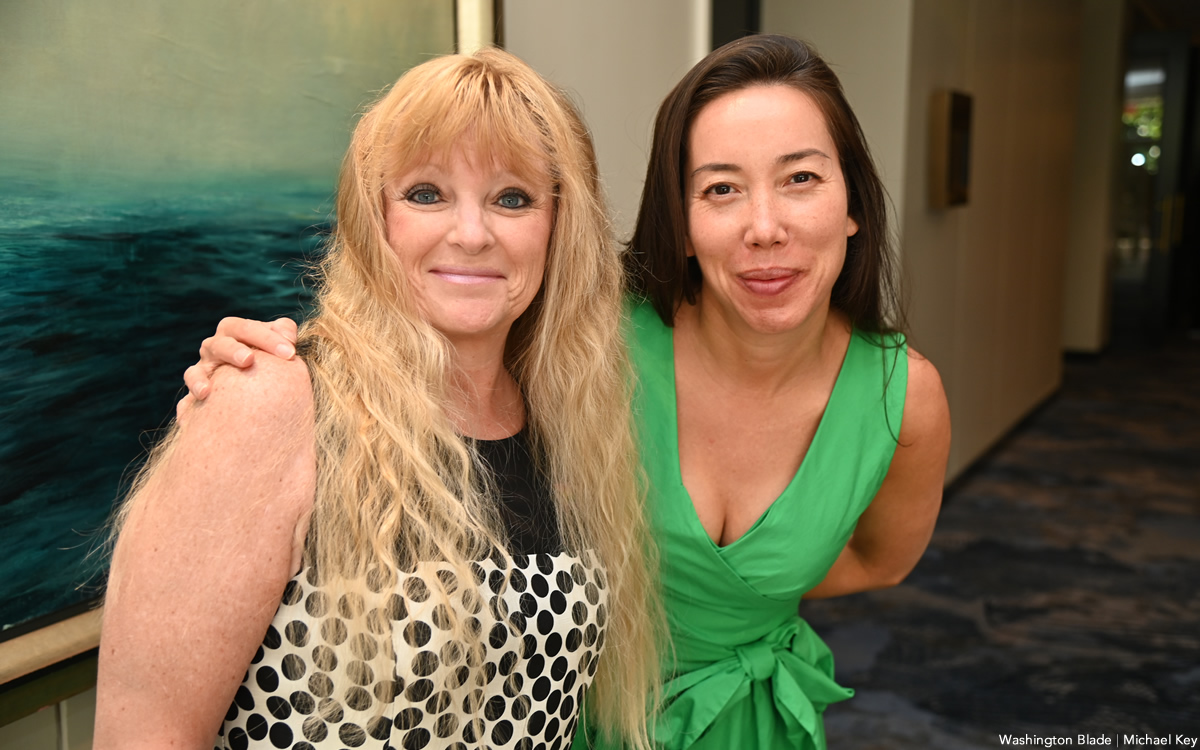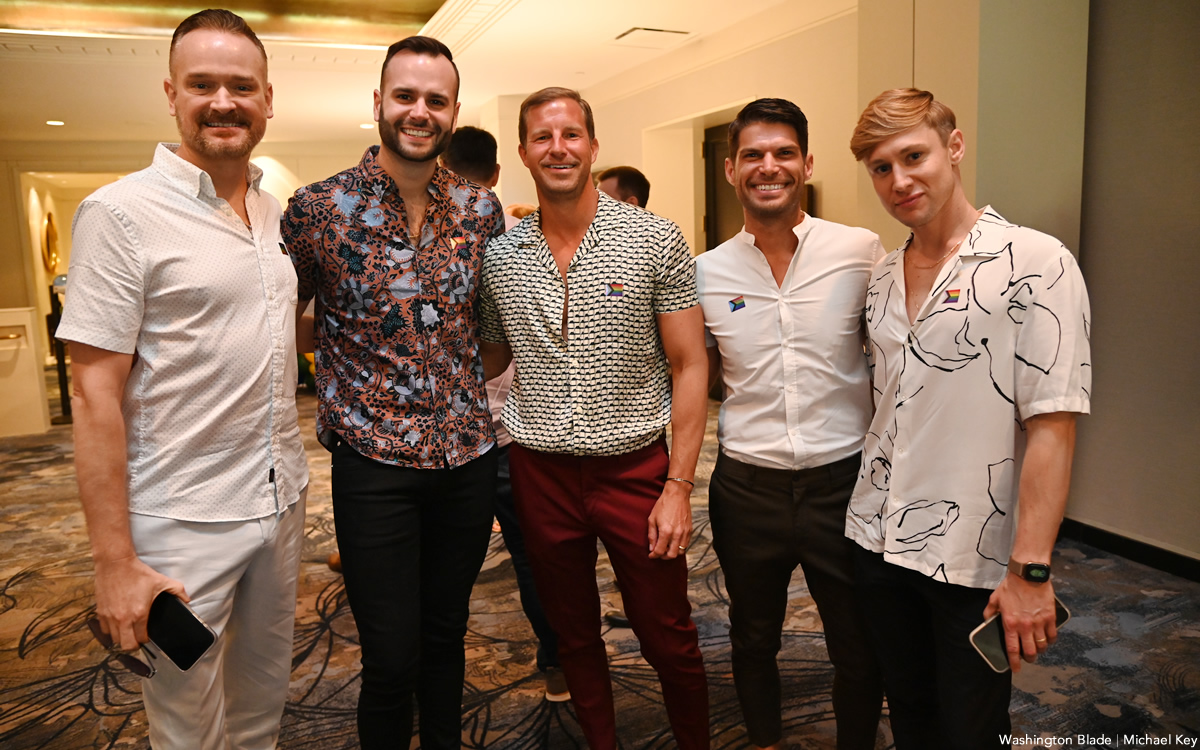 PHOTOS: Miss Freddie's 2022
Brooklyn Heights wins the coveted crown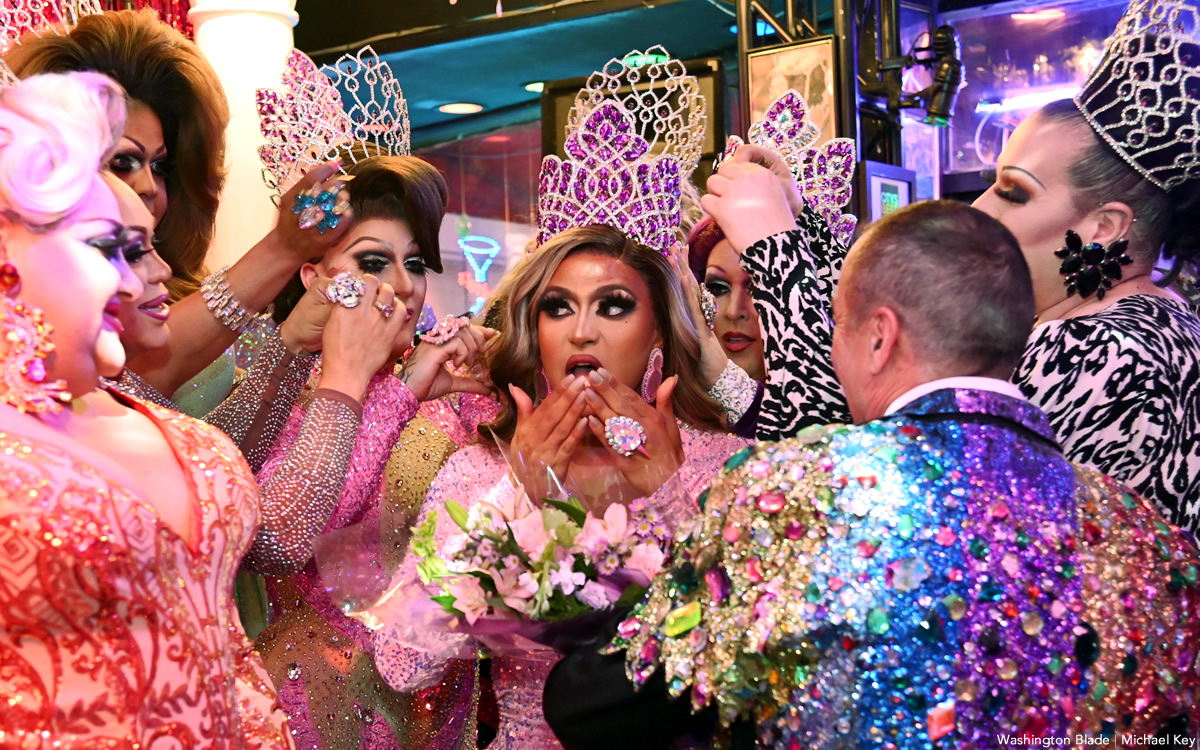 The Miss Freddie's drag pageant returned in-person this year to Freddie's Beach Bar & Restaurant in Arlington, Va. on Friday, May 20. Six contestants vied for the crown, but the "Pandemic Queen," Tatiyanna Voche' (Miss Freddie's 2020 and 2021) passed on her crown to Brooklyn Heights of Baltimore, Md. following talent, beachwear, "Met Gala-inspired looks," and on-stage question categories of competition. Chasity Vain and Deja Diamond Jemaceye placed second and third respectively.
Patti Lovelace was crowned Miss Freddie's Emeritus as voted upon unanimously by the former Miss Freddies.
"First Lady of Freddie's" and the Washington Blade's Best of Gay D.C. "Best Drag Queen" of 2015 Destiny B. Childs served as emcee alongside former Miss Freddie's Monet Dupree.
(Washington Blade photos by Michael Key)