Calendar: April 10-16
LGBT events in the week to come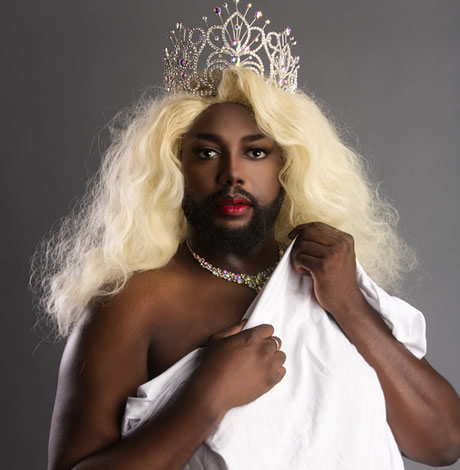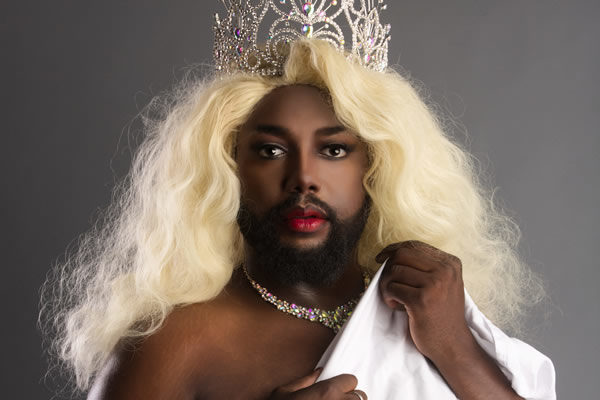 Friday, April 10
Quarantine Concert Series 2: Katherine Needleman and Hanchien Lee is tonight at 5:30 p.m. presented by An die Musik (409 N. Charles St., Baltimore). The presented video is a recording made during the live March 7 performance of the Coffee, Patisserie and Classical Music Series: A Celebration of Degenerate Music with Needleman on oboe and Lee on piano. Video access is $5. Visit instantseats.com for tickets and information.
Kabbalat Zoom Shabbat hosted by Johns Hopkins Hillel (3109 N Charles St., Baltimore) is tonight at 6 p.m. This virtual Kabbalat Shabbat experience is hosted on Zoom. Visit their Facebook event page for the link and more information.
Politics and Prose Live! Presents Veronica Roth tonight at 7 p.m. Roth, author of the popular YA Divergent series, will discuss her first novel for adults, "Chosen Ones," during the conversation streamed online. Register for this free event here.
Saturday, April 11
"Edo Avant Garde" Online Screening with Q&A is today from 2-3 p.m. via Vimeo and Zoom. This event hosted by the Smithsonian National Museum of Asian Art explores the pivotal role Japanese artists of the Edo era played in setting the stage for the modern art movement in the West with its focus on abstraction, minimalism, surrealism and the illusion of 3D. Free tickets are available on eventbrite.com. For more information on this and other online screenings, visit asia.si.edu/films.
Fantom Virtual Trivia Night hosted by Fantom Comics is tonight at 6:30 p.m. This online event charges a $5 fee to help pay staff and continue operations. For more information on how to donate or participate, click here. Instructions on how to play on a team via Zoom are listed on their Facebook event page.
Frolic and Lobo Present: Quarantine every Saturday night at 7 p.m. the D.C. Eagle, DJ Jake Maxwell, UltraPup and others host this series of online social events with live music and an open chat. Visit lightsoutbarksout.com for the Zoom link and more information.
Easter Vigil hosted by St. Anselm's Abbey (4501 South Dakota Ave., N.E.) will be live streamed via their Facebook page beginning at 9 p.m. For more information, visit stanselms.org.
Sunday, April 12
Online Easter Sunday at the Cathedral hosted by the Washington National Cathedral (3101 Wisconsin Ave., N.W.) is today from 11:15 a.m. to 12:30 p.m. via Facebook or YouTube. Visit cathedral.org for more information.
The Partners of Transmasculine Folks Support Group meeting is tonight at 5 p.m. This online meeting is a supportive partner-only space open to those of all genders and sexual orientations in any type of relationship with a transmasculine-identified person. For the meeting link or more information, email [email protected].
Monday, April 13
Passover 2020: "Let My People Stay Home!" is a live-streaming concert featuring Seth Kibel and Sean A. Lane tonight at 7 p.m. The streaming cost is $5 and the link will be mailed shortly before show time. Visit instantseats.com for tickets and details.
Stay-At-Home Showtunes, a weekly streaming benefit show for JR.'s bar (1519 17th St., N.W.), is tonight at 8:30 p.m. Guests can tune into the stream via Twitter @JRsBar_DC to watch the performance. Each Monday's show features a rotating cast of characters and hosts and includes a special performance by Vagenesis at 9:30. Virtual tips via Venmo will support the weekly video DJ, drag performers and a general wage relief fund for the staff. Visit twitter.com/jrsbar_dc for the show and JR.'s Facebook page for details.
Tuesday, April 14
Trans & NB Chat Hours hosted by the D.C.-area Transmasculine Society is every Tuesday and Friday from 7-10 p.m. through the month of April. There is no need to create an account to join, simply choose your name, pronouns and gender identity, then enter the room. Visit dcats.org/chat or the Facebook event page for details.
Wednesday, April 15
District Zouk's resident ballerina Natallia Pcholkina with host DanceSport Dupont Circle (2201 P St., N.W.) leads an online conditioning and technique class to stay in shape during quarantine. The session focuses on ballet and jazz technique to help with balance, conditioning, mobility and more. The class is tonight at 7 p.m. for $15. Five classes are $65 and ten are $120. For more information or to sign up, click here.
Thursday, April 16
Virtual Workshop: Meditation and Mindfulness hosted by the Smithsonian's National Museum of Asian Art is today at 12:15 p.m. This series includes free 30-minute online meditation sessions each week led by D.C.-based mediation instructors. All are welcome and no previous experience is required. For more information, visit the museum's Facebook event page or this link.
10 LGBTQ events this week
Parties abound with Silver Pride, the ASANA Series and more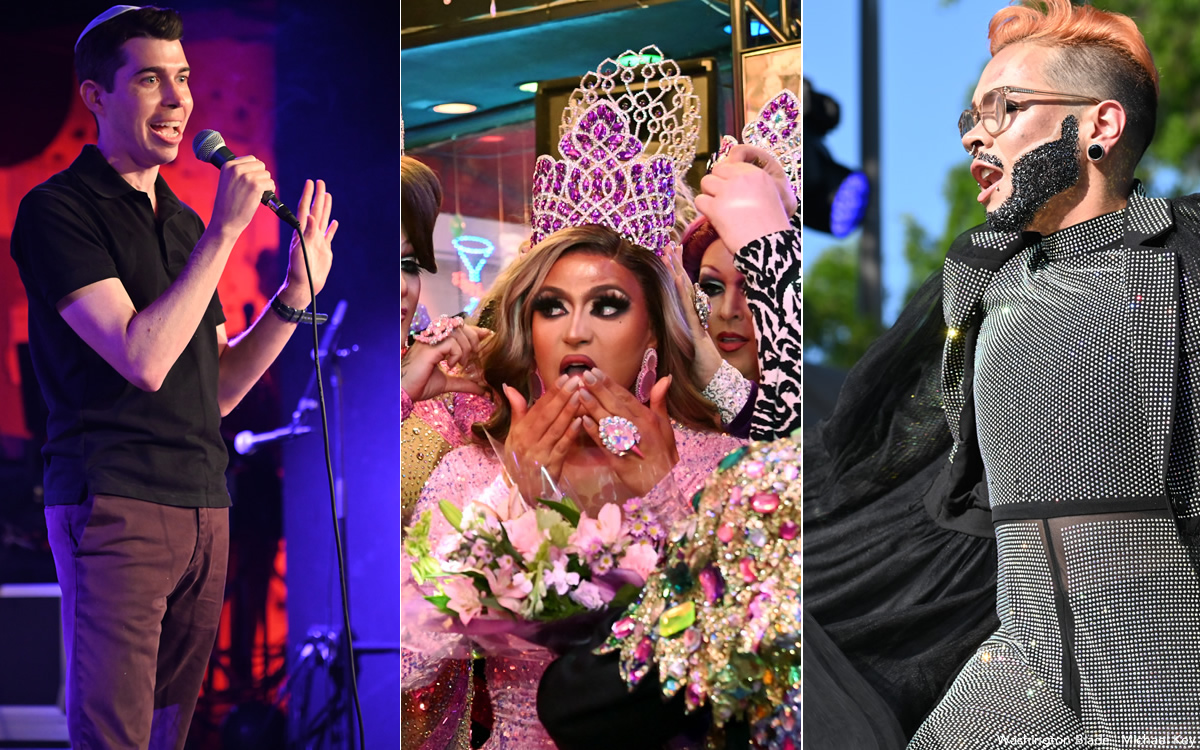 Below are our picks for some of the most fun and creative things to do this week in the DMV that are of special interest to the LGBTQ community.
---
Silver Pride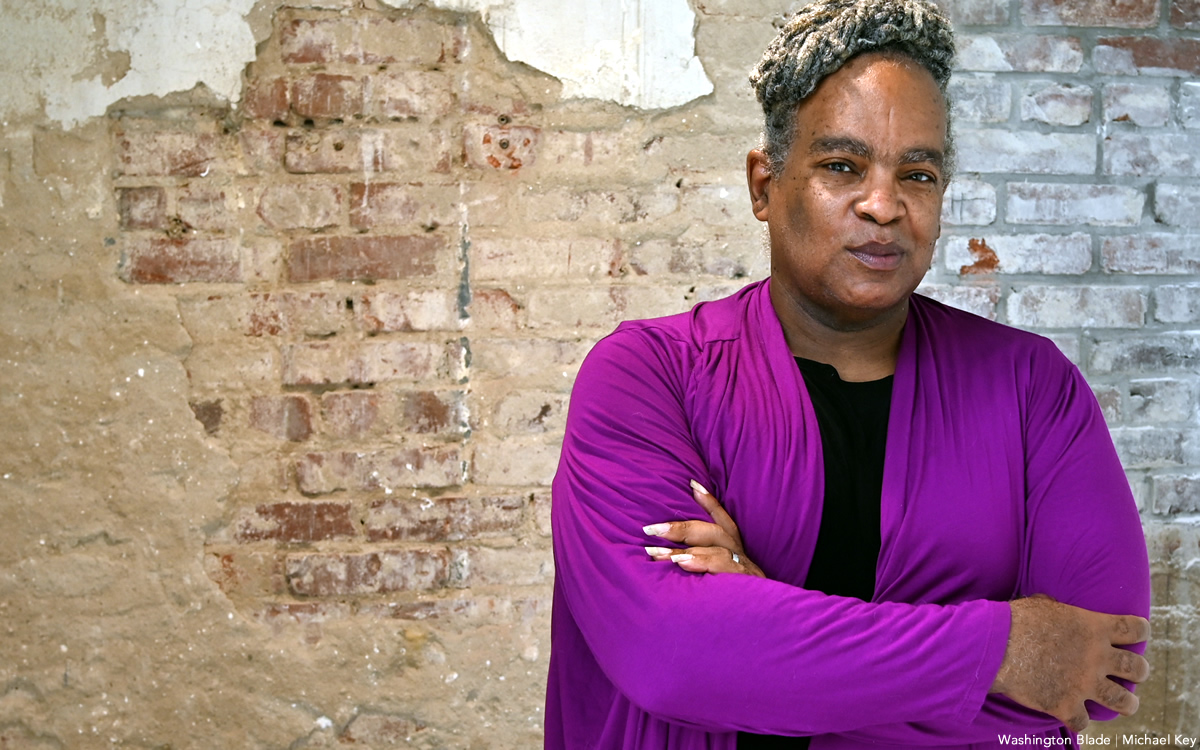 UPDATE: Silver Pride was postponed; a new date is expected to be announced soon.
Join host Rayceen Pendarvis for 'Back for the First Time: Silver Pride 2022″ at Studio Theatre this afternoon for a celebration of senior members of the LGBTQ+ community.
---
ASANA Series Opening Party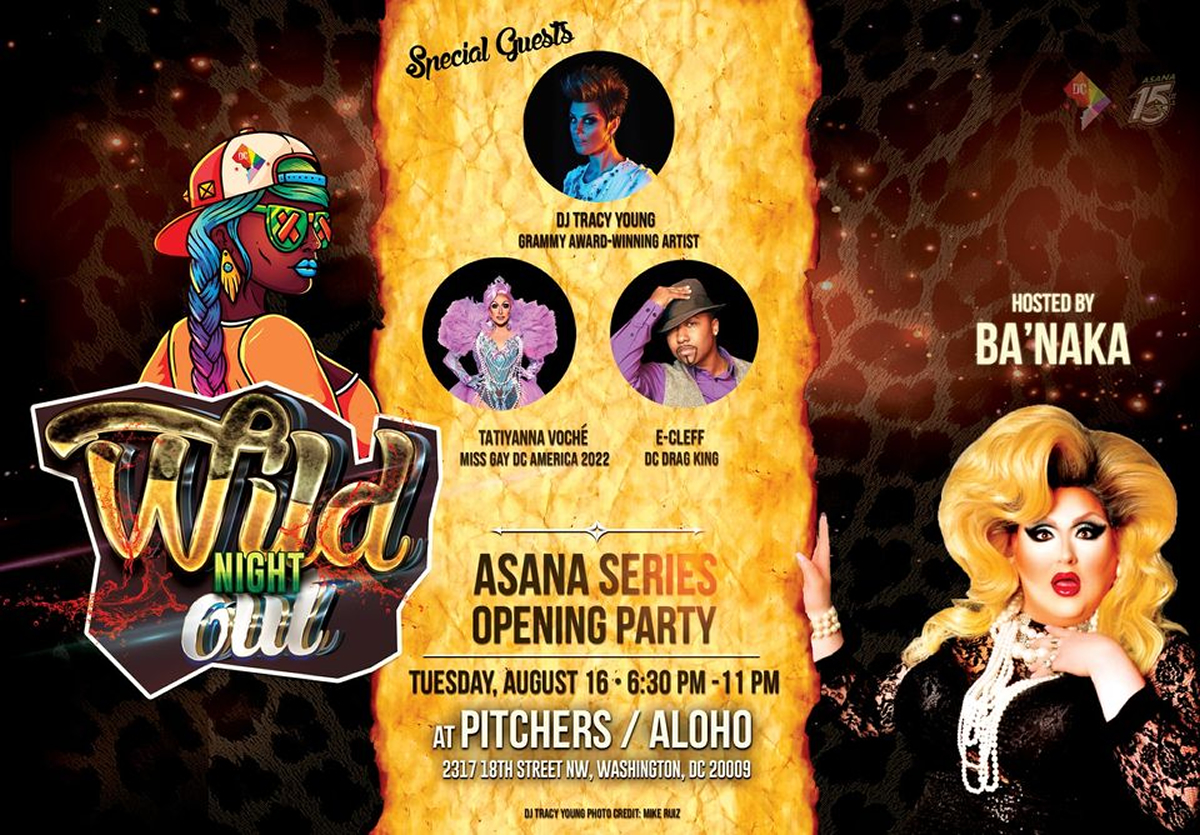 Tuesday, August 16
6:30-11 p.m.
Pitchers / ALOHO
2317 18th Street, N.W.
Facebook
The Amateur Sports Alliance of North America kicks off its ASANA World Series in D.C. with a party at Pitchers/ALOHO on Tuesday. The event is hosted by Ba'Naka and features special guests DJ Tracy Young, Tatiyanna Voché and E-Cleff.
---
NJB Hot Boy Summer Happy Hour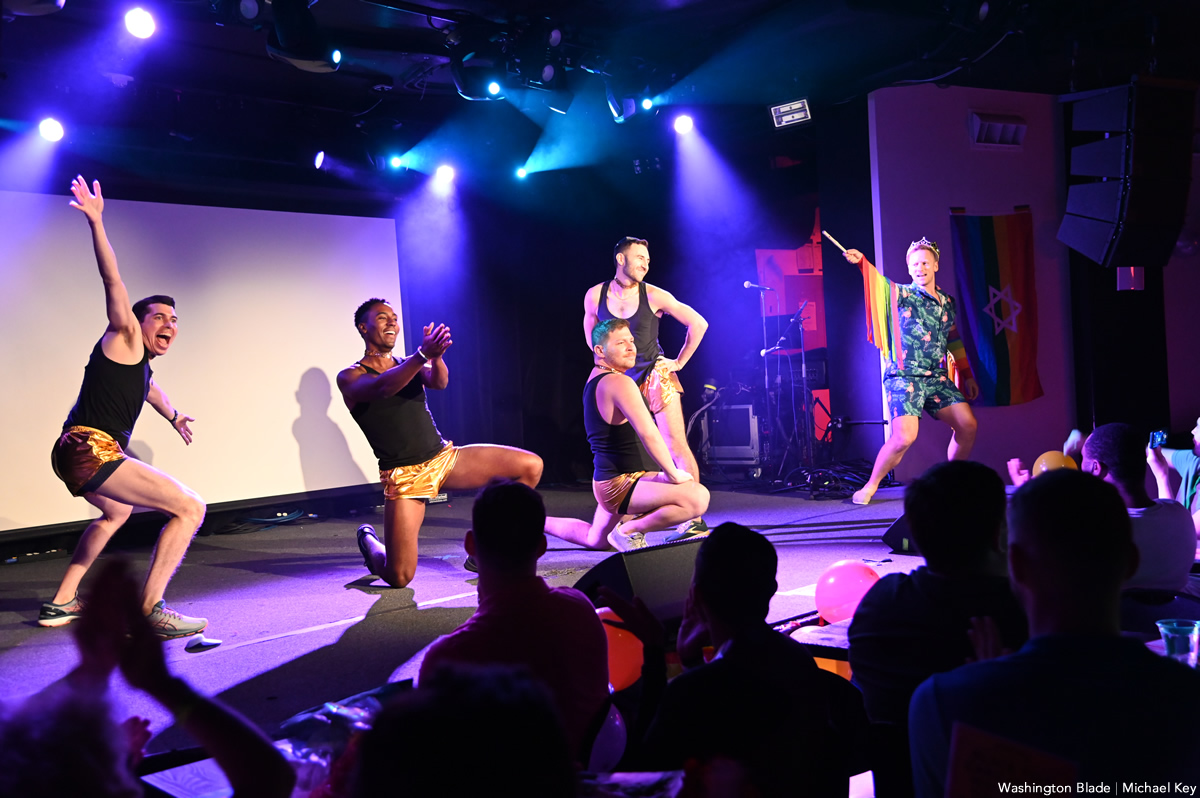 Thursday, August 18
6:30-9 p.m.
Number Nine
1435 P Street, N.W.
Facebook
The Nice Jewish Boys hold a happy hour on Thursday at Number Nine.
---
Kaftan Couture Happy Hour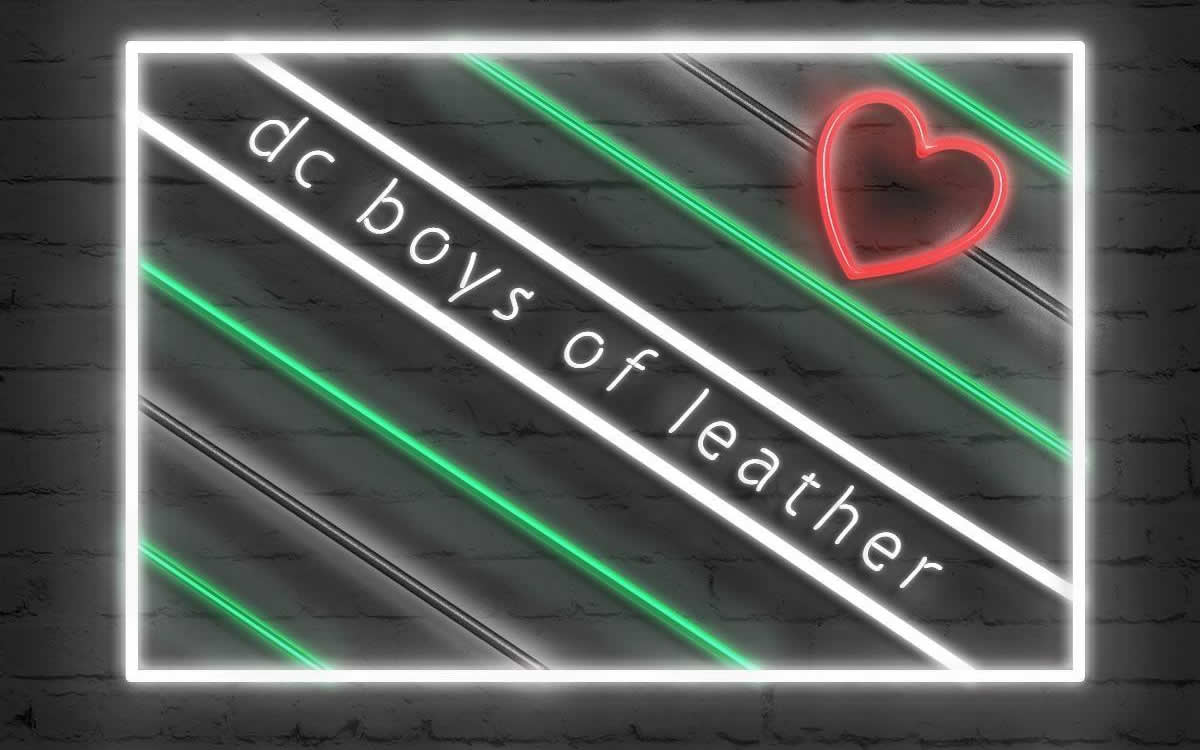 Thursday, August 18
6 p.m.
Trade
1410 14th Street, N.W.
Facebook
The D.C. Boys of Leather mix it up with a kaftan party at Trade on Thursday.
---
LGBTQ+ Speed Friending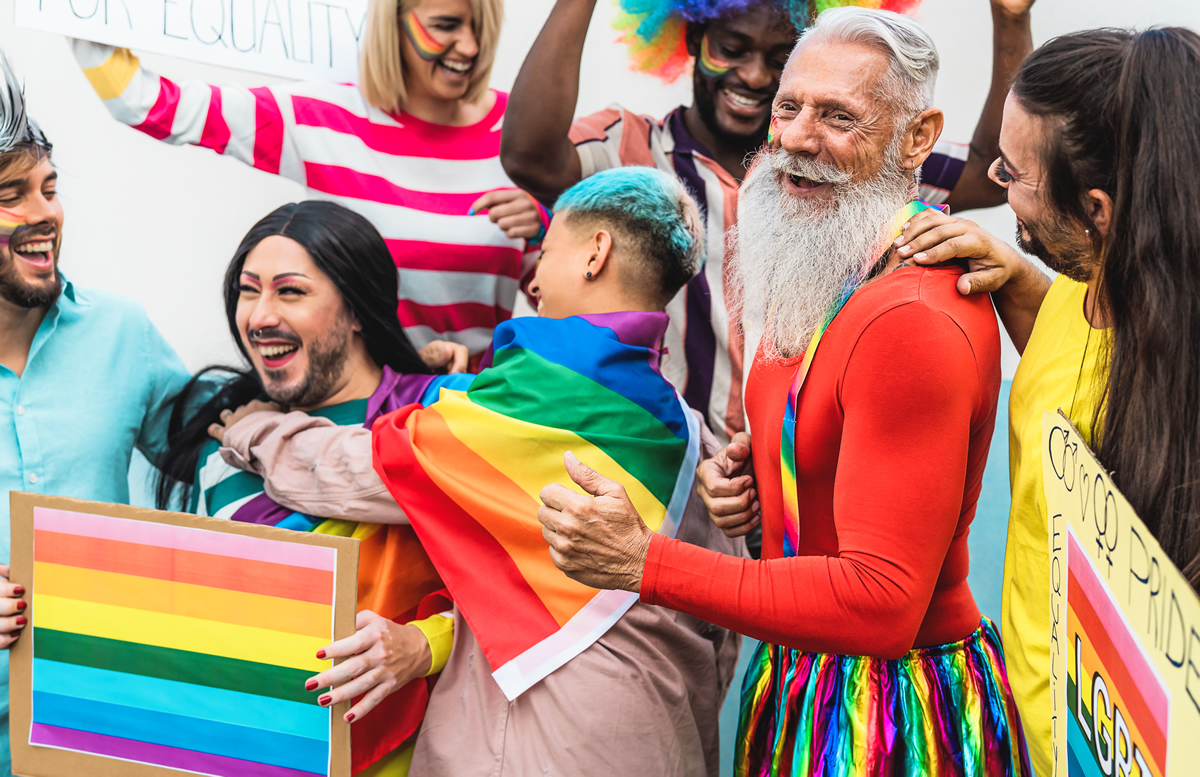 Friday, August 19
7-9 p.m.
Moxy Washington
1011 K Street, N.W.
Facebook | Eventbrite
Go Gay DC! hosts a meet-and-greet at Moxy on Friday. Come by to make some new friends in the LGBTQ community.
---
We The Kingz: Wet n' Wild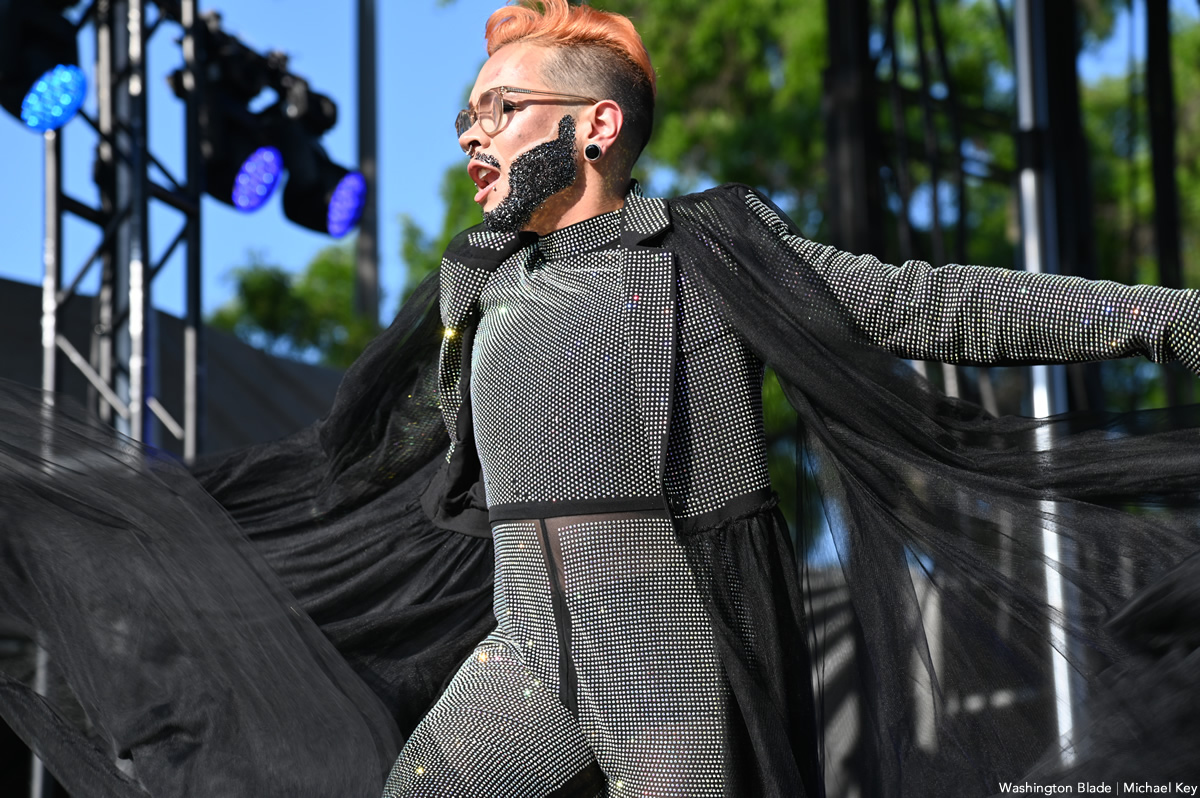 Friday, August 19
10 p.m.
JR.'s Bar
1519 17th Street, N.W.
No cover
21+
Facebook
Rickey Rosé hosts the We The Kingz show featuring Artemis Demon, Atom Glambert, Baphomette and Phoenix King at JR.'s on Friday.
---
discoVERS Anniversary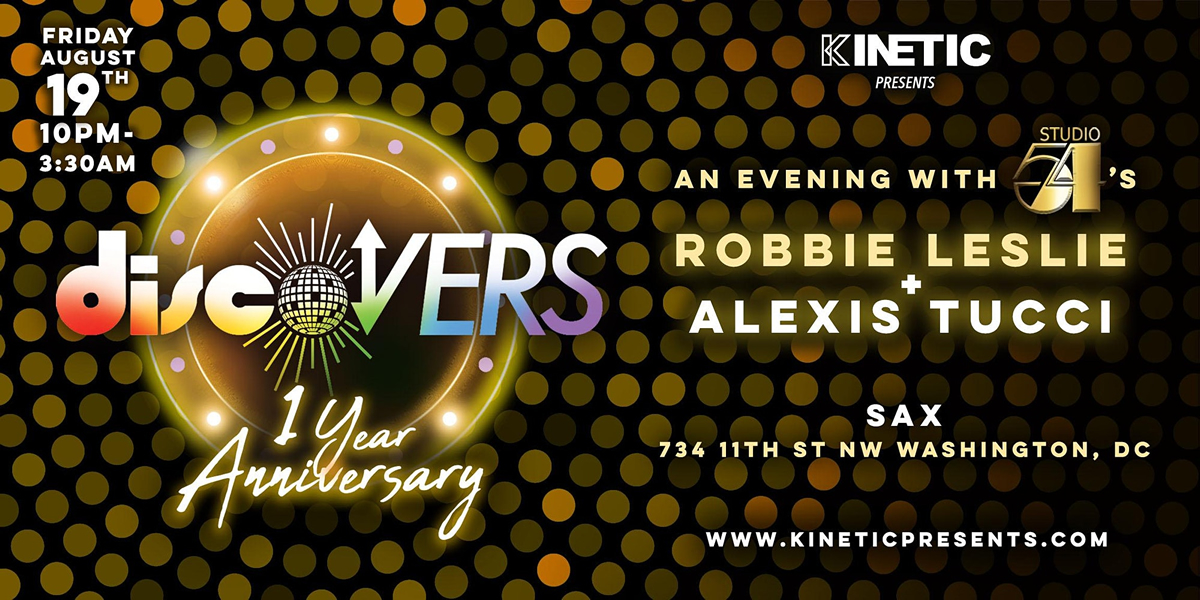 Friday, August 19
10 p.m.
SAX
734 11th Street, N.W.
$30-$50
Facebook
discoVERS returns to SAX for its one year anniversary with DJs Robbie Leslie and Alexis Tucci. There will be a special performance by KC B. Yoncé. The event will sell out, so get your tickets now.
---
ASANA Series Closing Party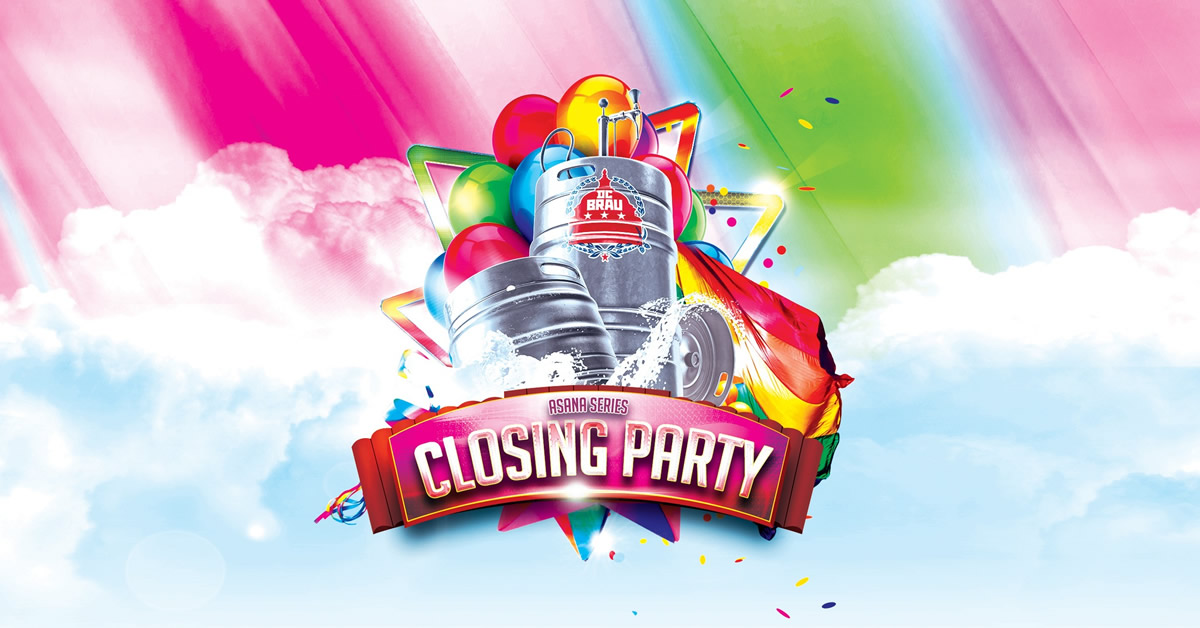 Saturday, August 20
5:30-11 p.m.
DC Brau Brewing Company
3178 Baldensburg Road, N.E., Suite B
Facebook
The ASANA World Series finishes with a bang. The Closing Party will be held at DC Brau on Saturday.
---
Miss Gay Eastern States America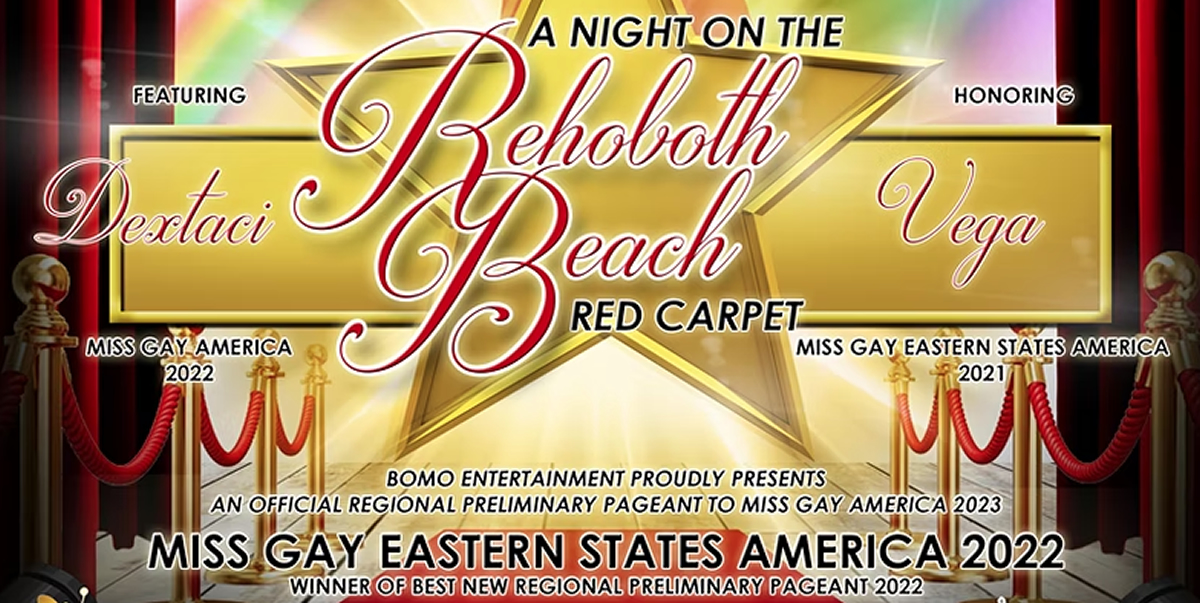 Saturday, August 20
7-11 p.m.
Rehoboth Beach Convention Center
229 Rehoboth Avenue
Rehoboth Beach, Del.
$20
Eventbrite
Are you in Rehoboth this weekend? Catch a drag competition at the Convention Center on Saturday.
---
The Trailer Park Ball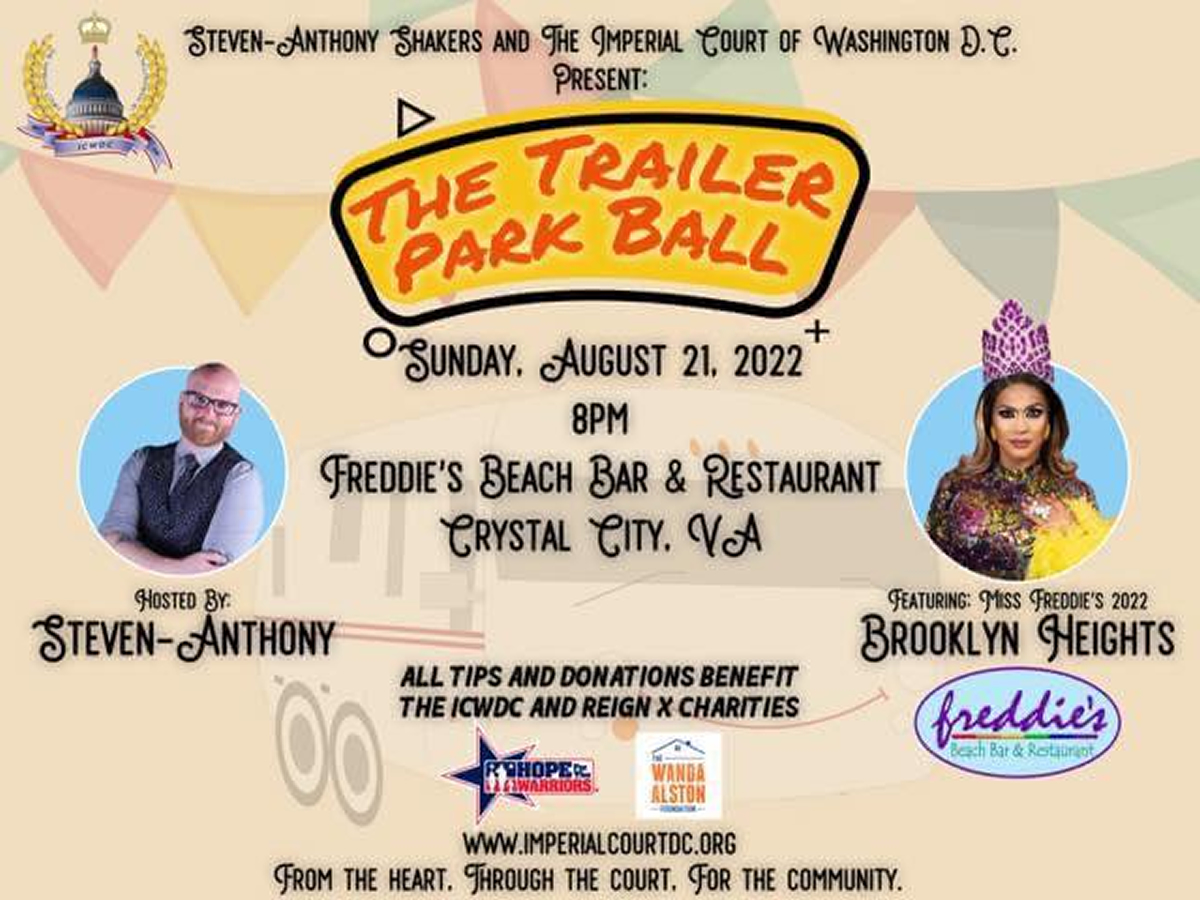 Sunday, August 21
8 p.m.
Freddie's Beach Bar
555 23rd Street S
Arlington, Va.
Facebook
The Trailer Park Ball will be held on Sunday at Freddie's. All Tips and donations are to benefit the Imperial Court of Washington and Reign X Charities.
---
Award-winning gay comedian returning to D.C.
Sampson McCormick performs at Comedy Loft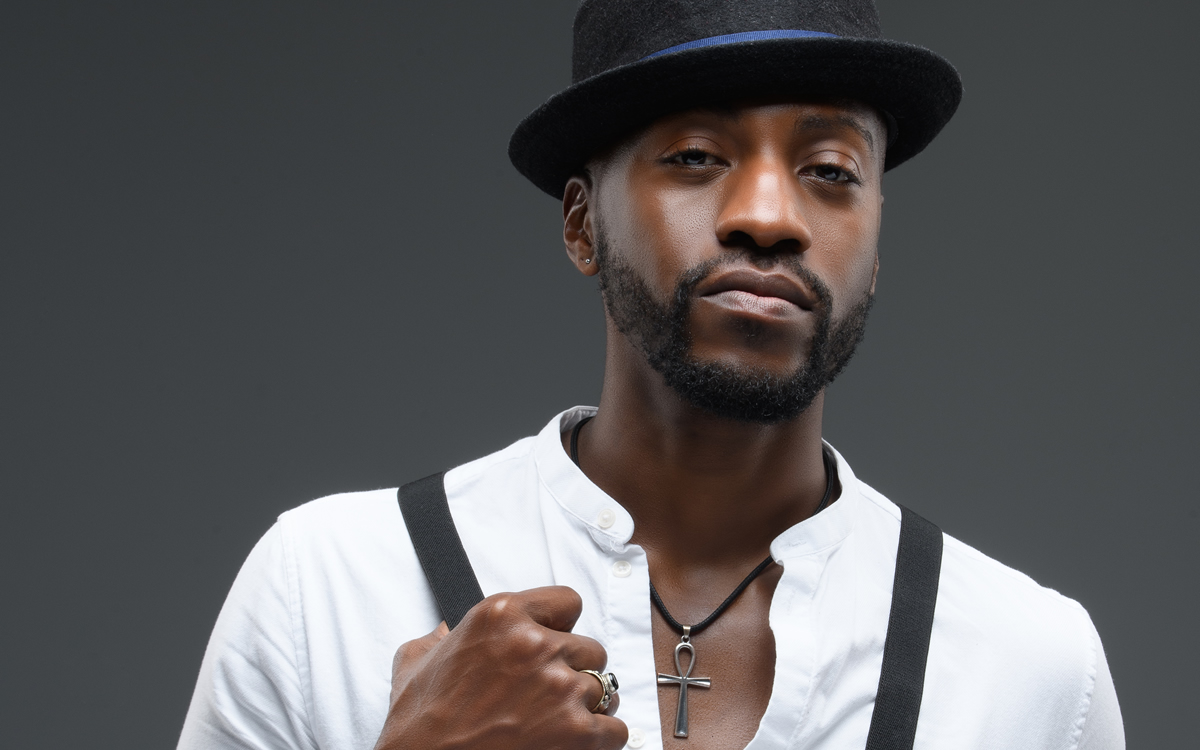 D.C. native and award-winning comedian Sampson McCormick will perform in a series of shows from Thursday, Aug. 25 to Saturday, Aug. 27 at the DC Comedy Loft.
The themes of the shows will include cancel culture and sensitivity —especially as they relate to the rise in violence against comedians — LGBTQ issues and probe many of the other current topics that have been circulating in the news and in conversations on social media and among the public.
Tickets are available on DC Comedy Loft's website.  
Reel Affirmations to screen new film
'Sweetheart' to run at Landmark Theaters E Street Cinema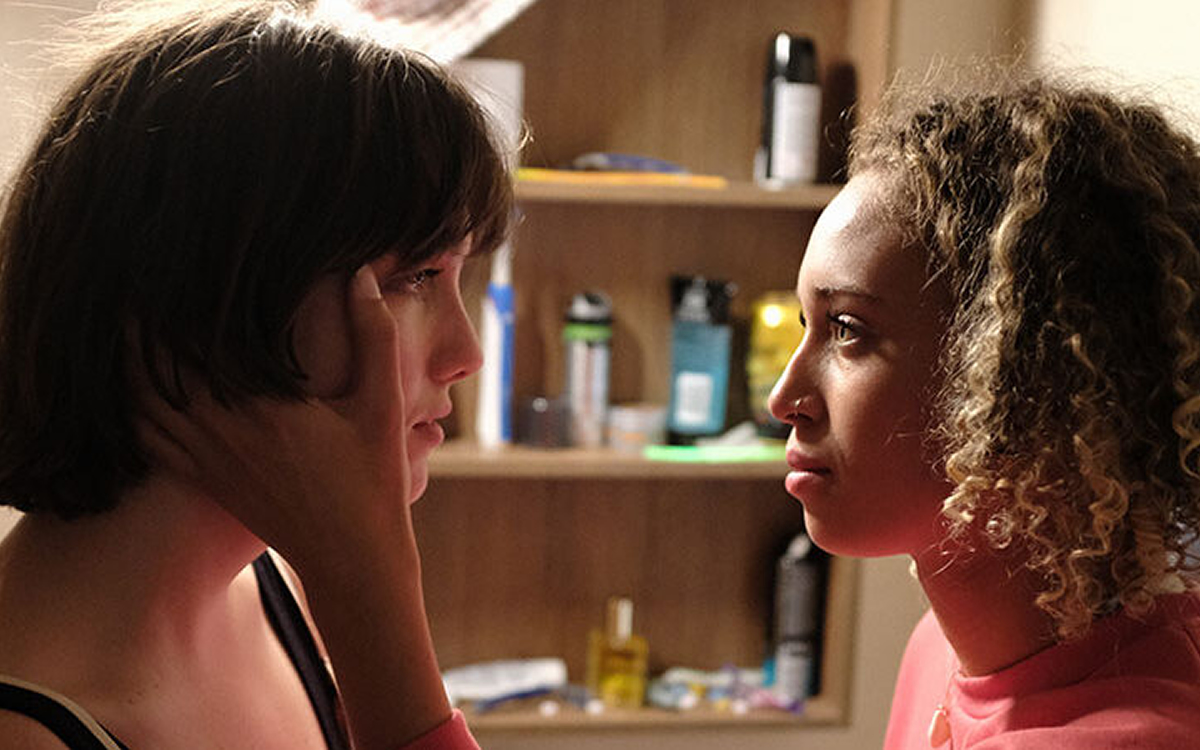 Reel Affirmations, a branch of the DC Center for the LGBT Community that platforms LGBTQ film, will screen "Sweetheart" on Thursday, Aug. 18 at 7 p.m. at Landmark Theaters E Street Cinema. This film will be screened as part of its monthly series.
"Sweetheart" is a coming-of-age film about a socially awkward and environmentally conscious teenager who meets a carefree lifeguard while on holiday with her family.
In-person tickets cost $15 and virtual tickets cost $10. Virtual tickets can be purchased on this link.