June 12, 2020 at 1:44 pm EDT | by Lou Chibbaro Jr.
Mattachine releases documents on anti-LGBTQ gov't persecution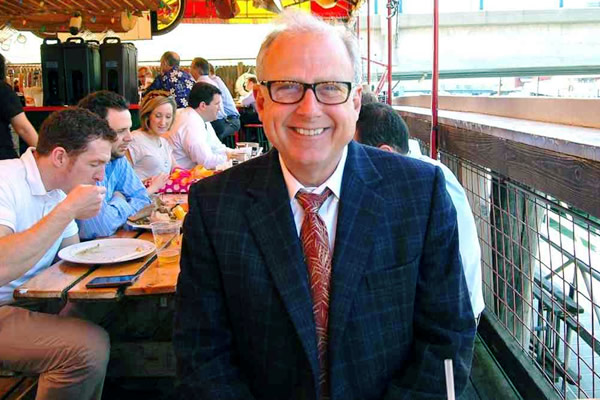 The D.C. LGBTQ archival activist group Mattachine Society of Washington and gay historian and author Eric Cervini announced this week they are releasing on their websites hundreds of documents detailing the federal government's persecution of LGBTQ people in the 1950s and 1960s.
The Mattachine Society and Cervini have said they obtained the documents through Freedom of Information Act requests and years of visits to the National Archives, the Library of Congress, presidential libraries, and from private citizens.
Cervini said he obtained the documents he compiled while conducting research for his newly released book on the work of D.C. pre-Stonewall gay rights pioneer Frank Kameny called "The Deviant's War: The Homosexual vs. The United States of America."
Kameny was the co-founder in the early 1960s of the original Mattachine Society of Washington, D.C.'s first significant LGBTQ rights group. In recent years, local activists relaunched the group for the purpose of uncovering long hidden government documents from agencies such as the FBI and the then U.S. Civil Service Commission. Many of the documents show, among other things, how thousands of gays and lesbians were fired from their government jobs through anti-gay purges mostly in the '50s and early '60s.
"Today, we are thrilled to open source the most eye-popping documents we have discovered over the past decade that demonstrate the pure animus of the federal government toward LGBTQ Americans," said Mattachine Society president Charles Francis in a June 8 statement.
"These selected documents provide crucial context for the story of the original Mattachine Society of Washington, D.C. and the decades-long fight for LGBT equality in the face of stunning government animus," Francis said. "We post this collection so that a new generation of LGBTQ Americans, historians, researchers and educators may benefit from primary source materials – safe from the clutches of any so-called 'winners' who would rewrite our hard-won history," said Francis.
The documents can be accessed through these sites:
mattachinesocietywashingtondc.org/2020/06/08/the-deviants-trove/