Calendar: June 19-25
Events in the week to come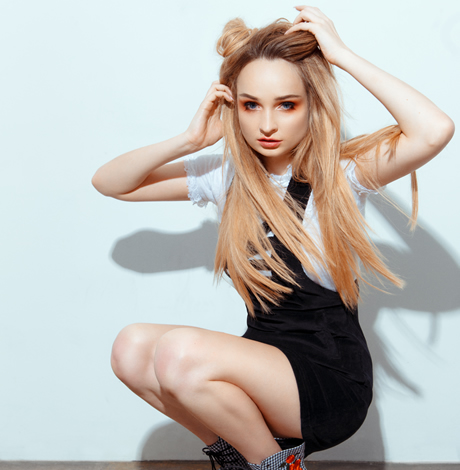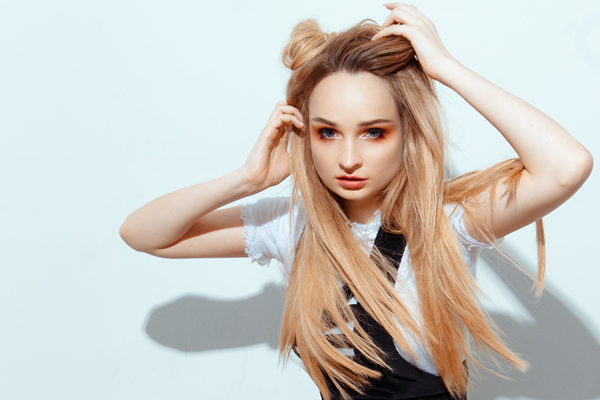 Friday, June 19
D.C. Vigils Against Racism hosted by the All Souls Church Unitarian (1500 Harvard St., N.W.) continue today at 5 p.m. The goal of this weekly vigil is to bring people together from various congregations and organizations and backgrounds to take peaceful public action against racism and police violence. More information in available on its Facebook event page. 
Pitch a Queer: Quarantine Edition is tonight at 8 p.m. This online Pride month event invites participants to pitch via a Facebook Live slide presentation why some lucky audience member should date their queer friend. For details, visit this event's Facebook page. 
Cherry's Bi-Weekly Quarantine Kiki continues tonight at 9 p.m. DJs TWiN and The Cherry Fund host this online event. For more information, visit cherrydc.com.
Saturday, June 20
National Pride Inside hosted by the LGBTQ Victory Fund is this evening at 6 p.m. online. Special guests include U.S. House Speaker Nancy Pelosi, Chicago Mayor Lori Lightfoot, former and Democratic Presidential Candidate Pete Buttigieg and more. For tickets and information, visit victoryfund.org. 
Sunday, June 21
The D.C. Center hosts a Black lesbian support group today at 1 p.m. via Zoom. This peer-led group invites participants who either identify as a lesbian or are questioning that aspect of their identity. For more information, visit thedccenter.org. 
P&P Live! presents Garret Peck to discuss his new book "A Decade of Disruption" today at 3 p.m. This virtual event explores the disruptive first decade of the 21st century in America from the dot-com meltdown, to the 9-11 terror attacks, to the Great Recession. For more information, visit politics-prose.com.
Monday, June 22
"On the Abolition of Police" presented by Profs and Pints Online is tonight at 7 p.m. This interactive online talk asks what it would mean not to have police and explores policy proposals such as 8Can'tWait. For more information, look for the event on Facebook. 
Pride Week Trivia hosted by Red Bear Brewing continues at 7 p.m. tonight via Zoom. Event includes five rounds of trivia for a $10 entry fee. The Zoom call starts promptly at 6:45 p.m. Tickets are available at redbear.beer/store and more information is available on the Facebook event page. 
Tuesday, June 23
"Hide/Seek: Portraits for LGBTQ+ Pride Month" presented by the Tommie L. Pegues and Donald A. Capoccia Conversation Series is tonight at 5 p.m. via Zoom. Discussions will include the intent of the exhibition, the process of bringing it to the public and controversies surrounding it. To register, visit smithsonian.zoom.us.
Wednesday, June 24
Queer Book Club Series: Giovanni's Room is tonight at 7 p.m. with host Lost City Books. Tickets start at $5 for this online discussion of James Baldwin's 1956 iconic LGBTQ novel. For tickets and information, visit the Facebook and Eventbrite pages. 
Thursday, June 25
D.C. Arts Market — Pride Edition hosted by the D.C. Fray is tonight at 7 p.m. via Zoom. Tickets are $10 for general admission. This event highlights and celebrates many of the District's LGBTQ artists and includes raffles to support local LGBTQ-owned businesses as well as a panel discussion on various topics. Visit this event's Facebook page for more information. 
"Can't Cancel Pride: a COVID-19 Relief Benefit" will be presented virtually today by iHeartRadio's Elvis Duran and trans actress Laverne Cox. Adam Lambert, Big Freedia, Billy Porter, Katy Perry, Kim Petras, Melissa Etheridge, Ricky Martin, Sia and more are slated to appear for this one-hour stream at 9 p.m. Details at prideradio.com or view it on the iHeartRadio app. Organizers P&G and iHeartMedia will use proceeds to help LGBT folks affected by COVID-19. Donations are being accepted at cantcancelpride.com or text "rainbow" to 56512. 
New York City Pride will hold a virtual human rights conference conversation today from 9:30 a.m.-6:30 p.m. EST with Daniel Reyes, Mitchell Kuga, Brooke Sopelsa, Ashlee Marie Preston, Jonathan Van Ness and more. Free registration is available at nycpridehrc2020.eventbrite.com. 
10 LGBTQ events this week
Parties abound with Silver Pride, the ASANA Series and more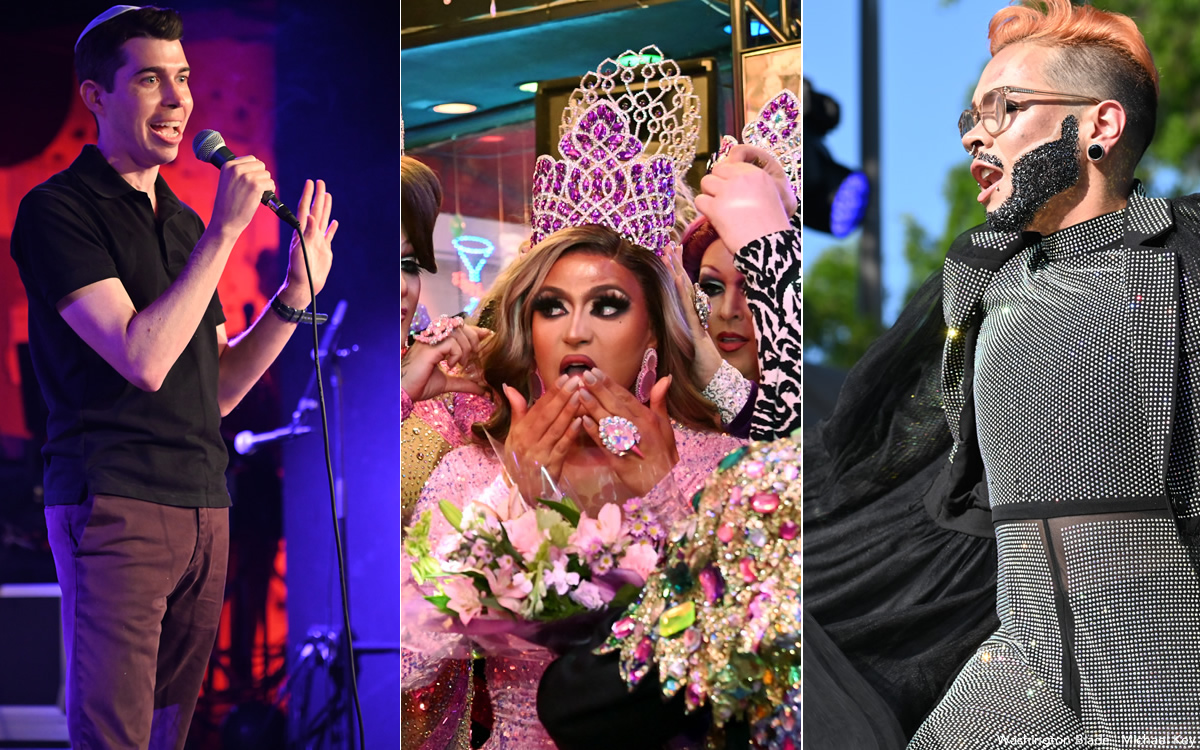 Below are our picks for some of the most fun and creative things to do this week in the DMV that are of special interest to the LGBTQ community.
---
Silver Pride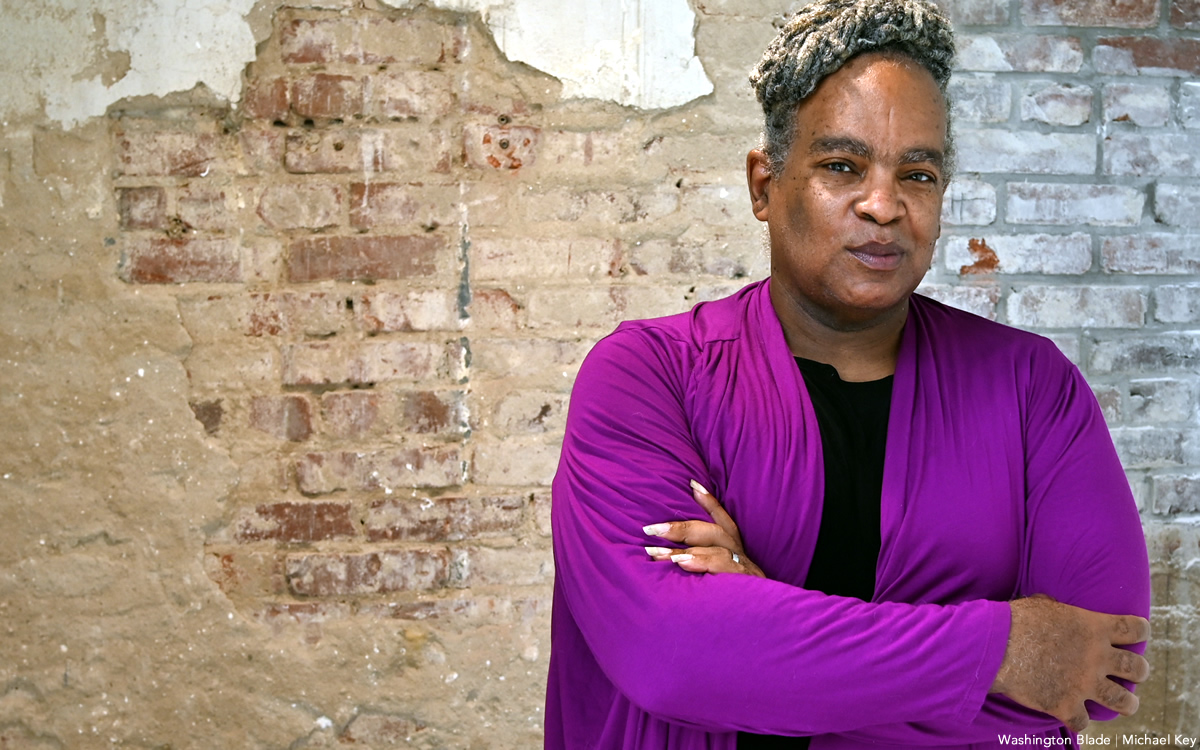 UPDATE: Silver Pride was postponed; a new date is expected to be announced soon.
Join host Rayceen Pendarvis for 'Back for the First Time: Silver Pride 2022″ at Studio Theatre this afternoon for a celebration of senior members of the LGBTQ+ community.
---
ASANA Series Opening Party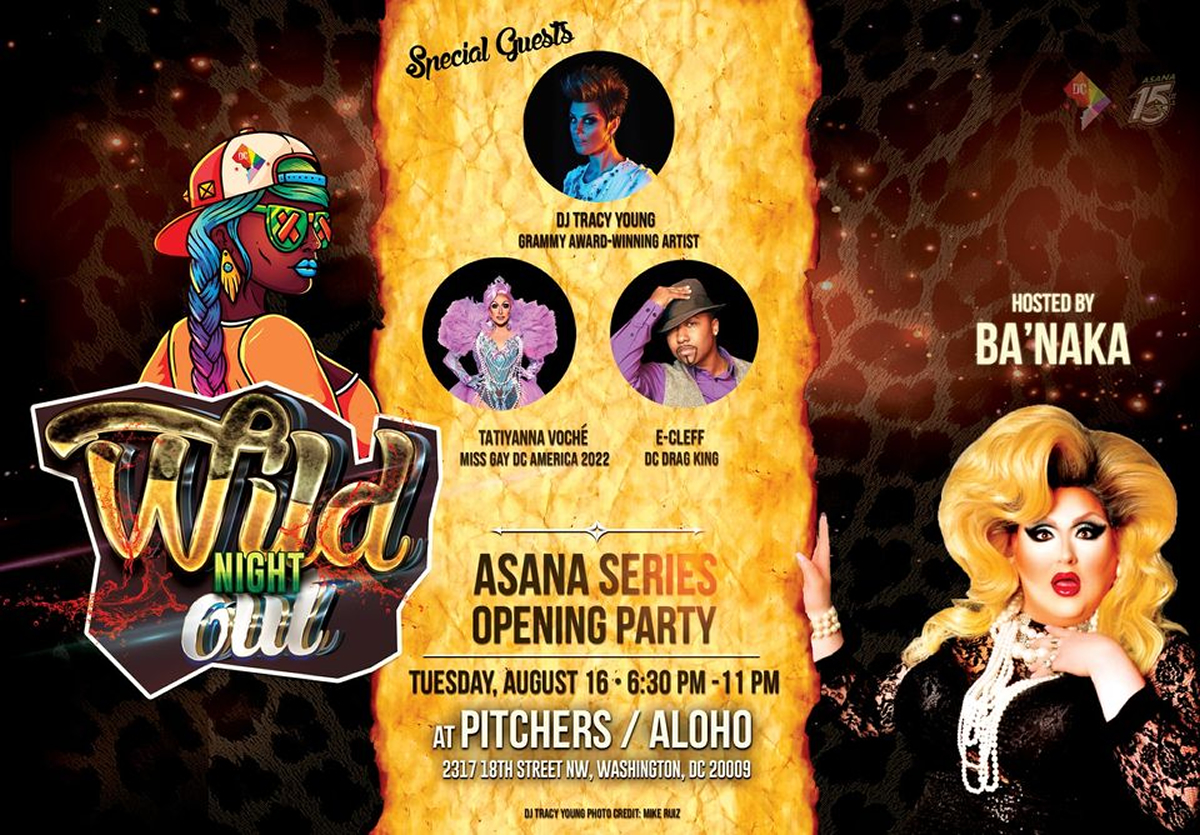 Tuesday, August 16
6:30-11 p.m.
Pitchers / ALOHO
2317 18th Street, N.W.
Facebook
The Amateur Sports Alliance of North America kicks off its ASANA World Series in D.C. with a party at Pitchers/ALOHO on Tuesday. The event is hosted by Ba'Naka and features special guests DJ Tracy Young, Tatiyanna Voché and E-Cleff.
---
NJB Hot Boy Summer Happy Hour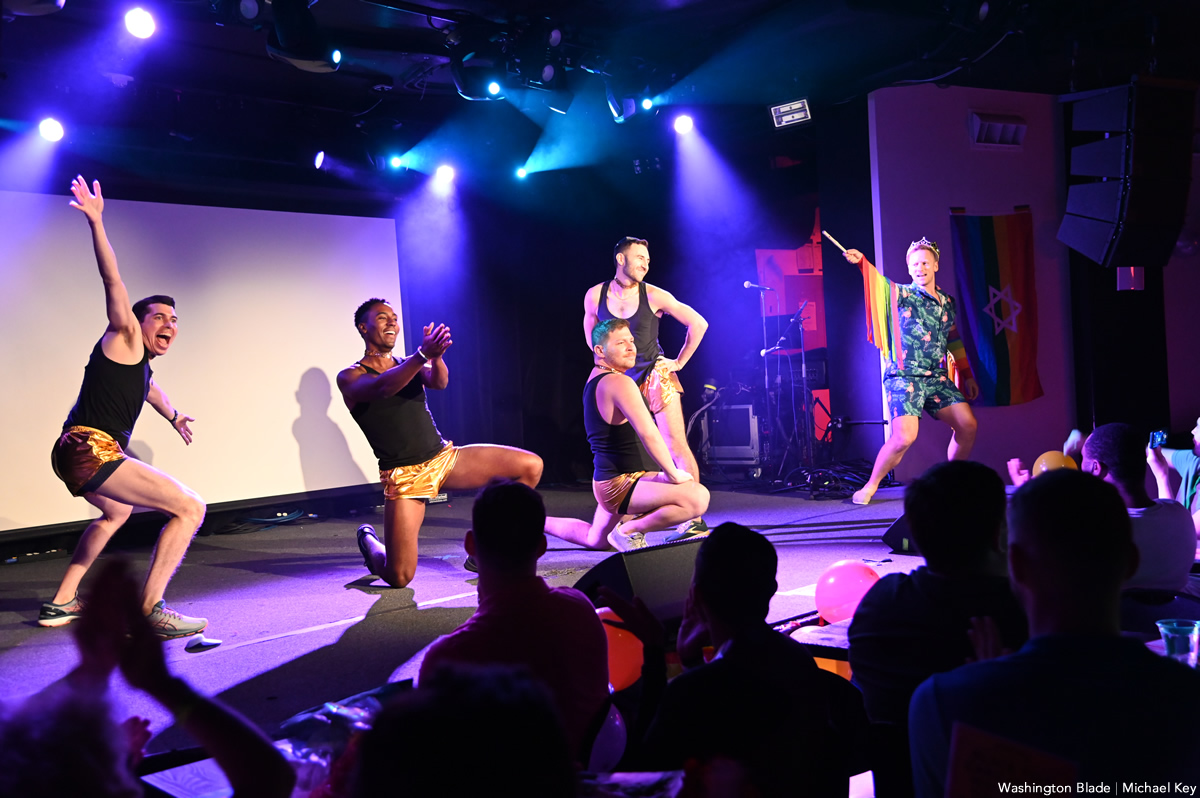 Thursday, August 18
6:30-9 p.m.
Number Nine
1435 P Street, N.W.
Facebook
The Nice Jewish Boys hold a happy hour on Thursday at Number Nine.
---
Kaftan Couture Happy Hour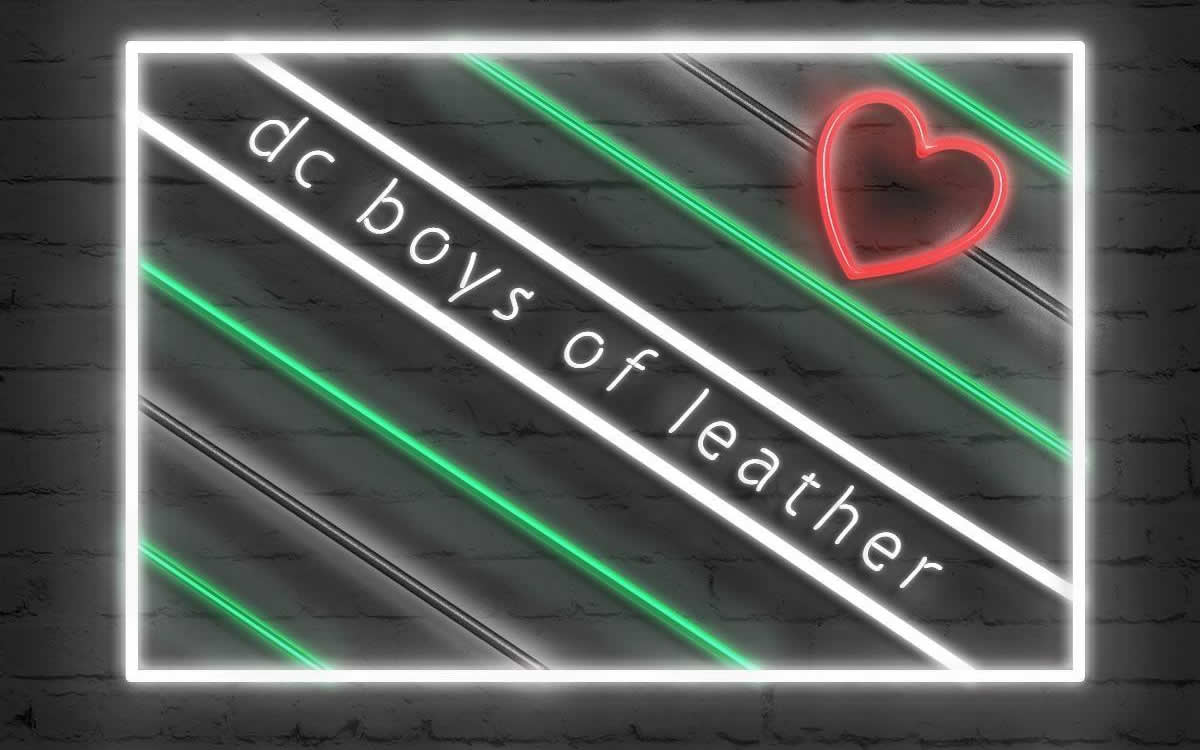 Thursday, August 18
6 p.m.
Trade
1410 14th Street, N.W.
Facebook
The D.C. Boys of Leather mix it up with a kaftan party at Trade on Thursday.
---
LGBTQ+ Speed Friending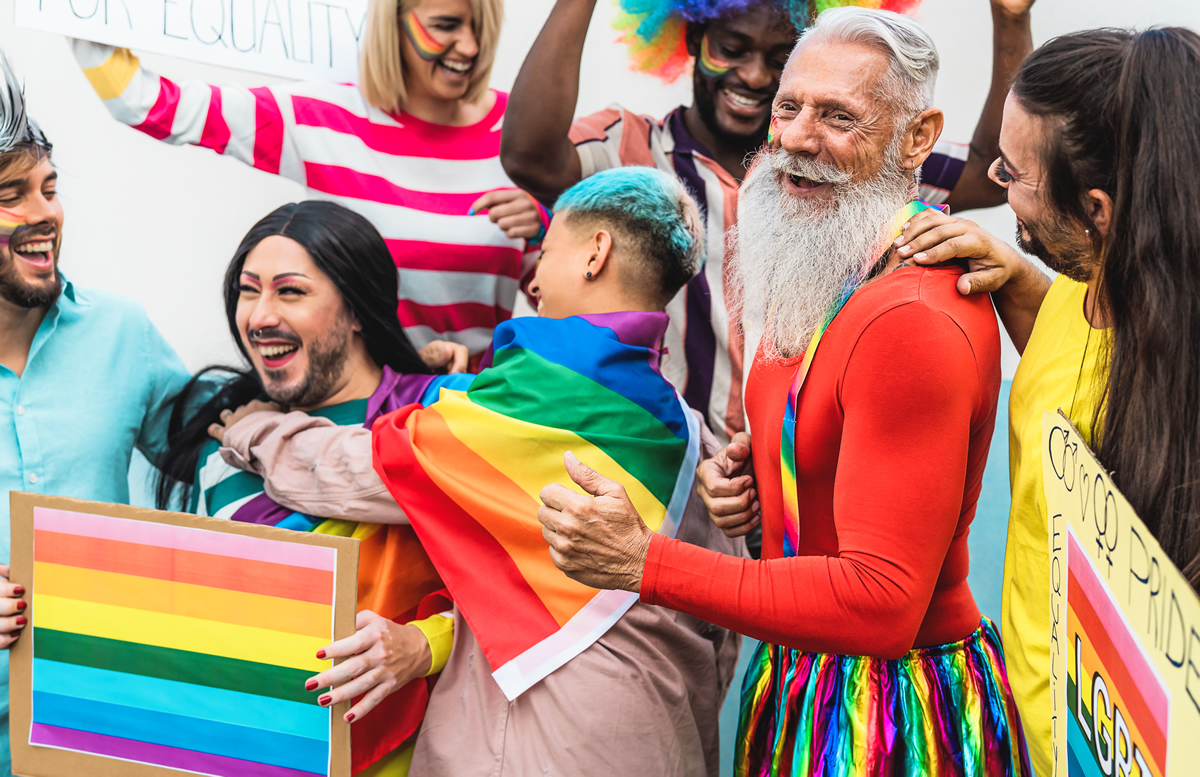 Friday, August 19
7-9 p.m.
Moxy Washington
1011 K Street, N.W.
Facebook | Eventbrite
Go Gay DC! hosts a meet-and-greet at Moxy on Friday. Come by to make some new friends in the LGBTQ community.
---
We The Kingz: Wet n' Wild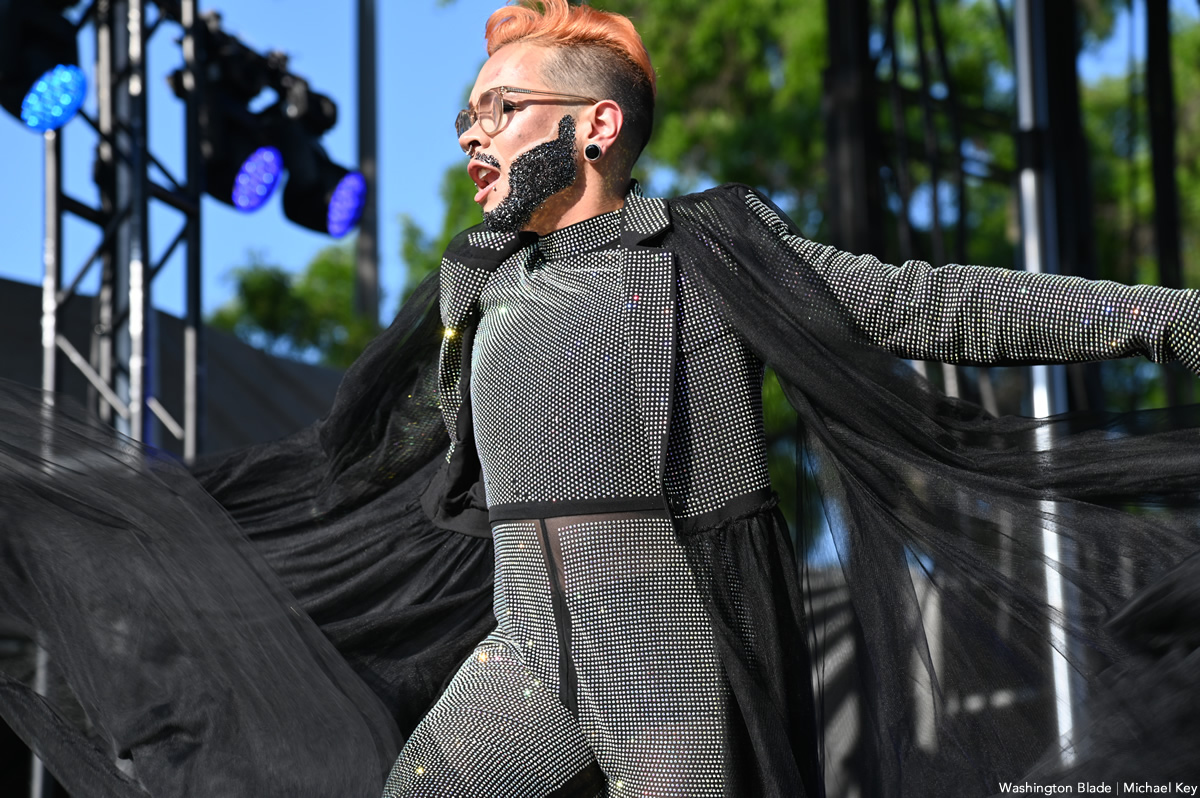 Friday, August 19
10 p.m.
JR.'s Bar
1519 17th Street, N.W.
No cover
21+
Facebook
Rickey Rosé hosts the We The Kingz show featuring Artemis Demon, Atom Glambert, Baphomette and Phoenix King at JR.'s on Friday.
---
discoVERS Anniversary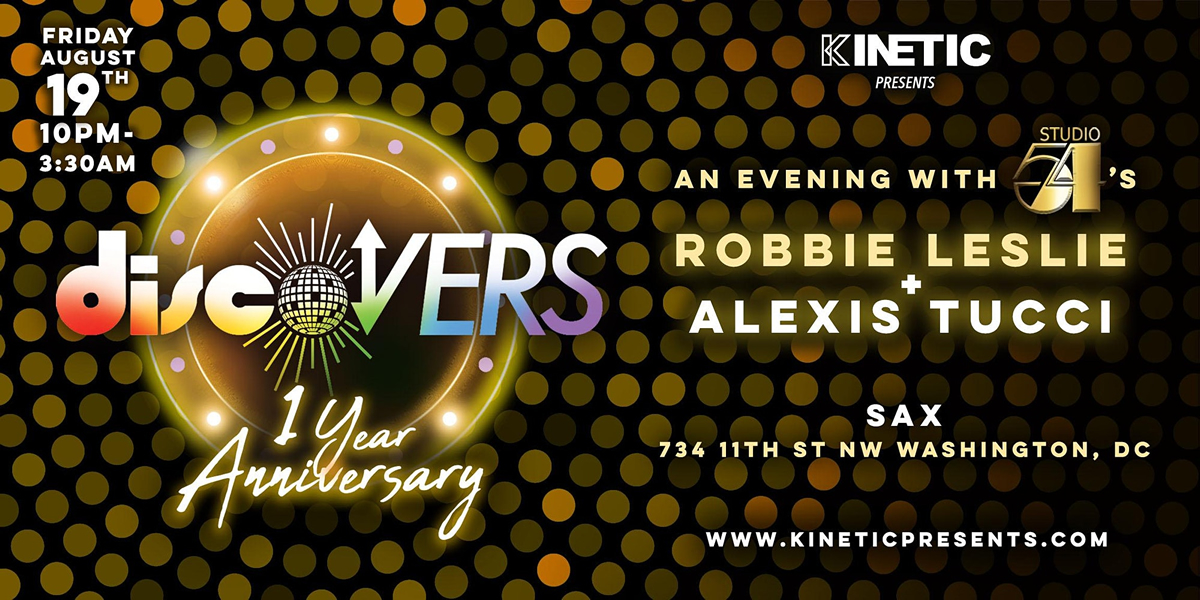 Friday, August 19
10 p.m.
SAX
734 11th Street, N.W.
$30-$50
Facebook
discoVERS returns to SAX for its one year anniversary with DJs Robbie Leslie and Alexis Tucci. There will be a special performance by KC B. Yoncé. The event will sell out, so get your tickets now.
---
ASANA Series Closing Party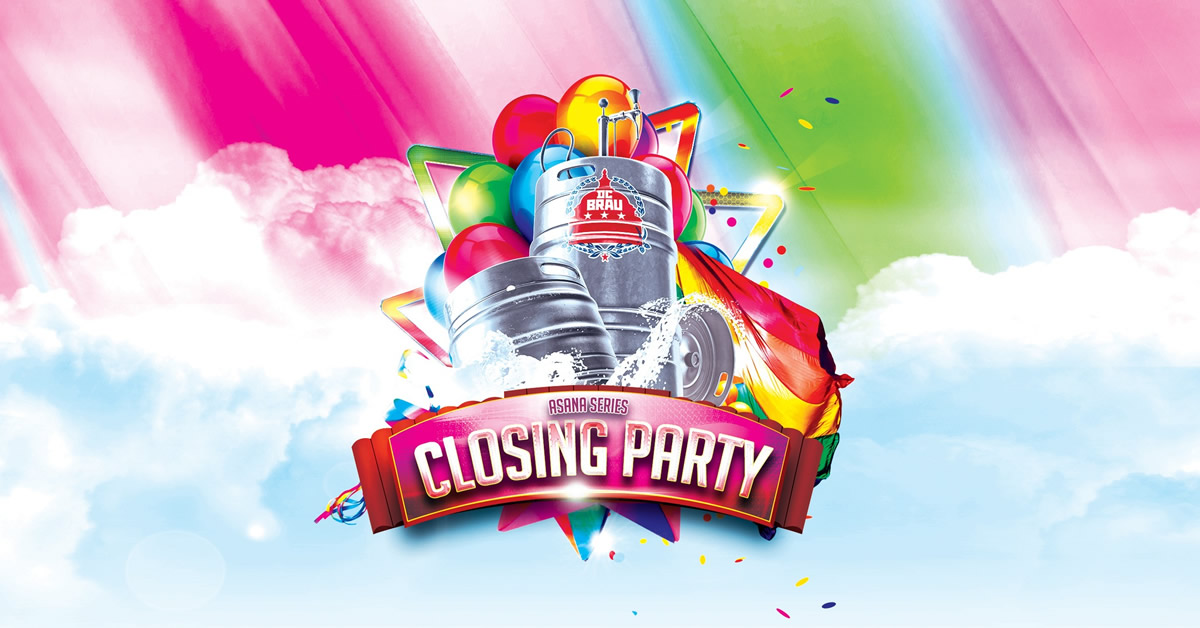 Saturday, August 20
5:30-11 p.m.
DC Brau Brewing Company
3178 Baldensburg Road, N.E., Suite B
Facebook
The ASANA World Series finishes with a bang. The Closing Party will be held at DC Brau on Saturday.
---
Miss Gay Eastern States America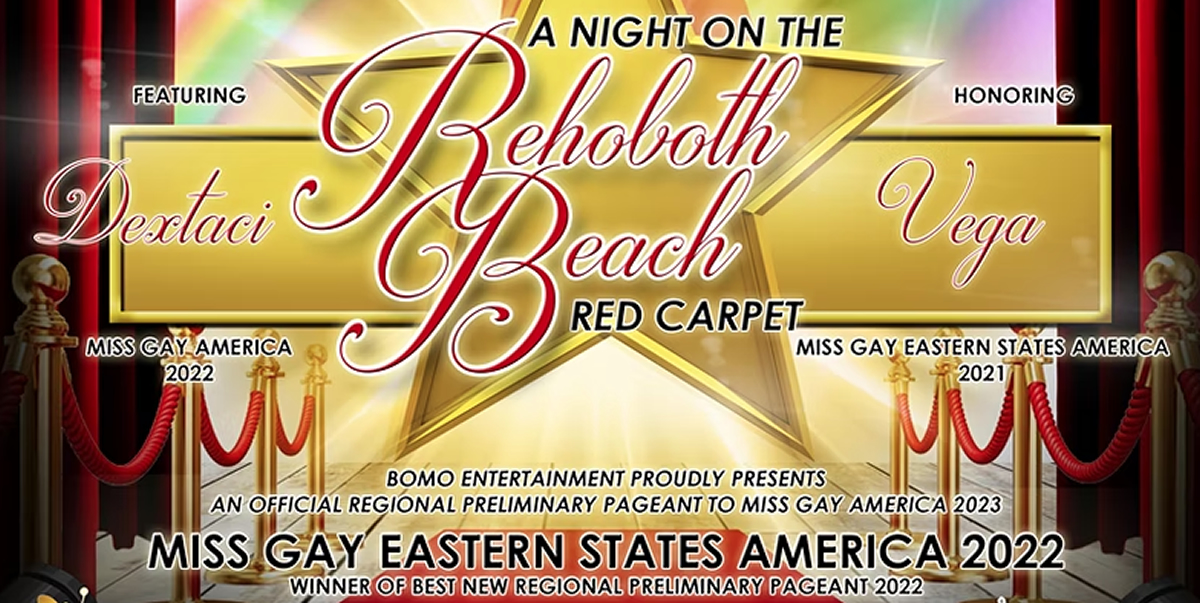 Saturday, August 20
7-11 p.m.
Rehoboth Beach Convention Center
229 Rehoboth Avenue
Rehoboth Beach, Del.
$20
Eventbrite
Are you in Rehoboth this weekend? Catch a drag competition at the Convention Center on Saturday.
---
The Trailer Park Ball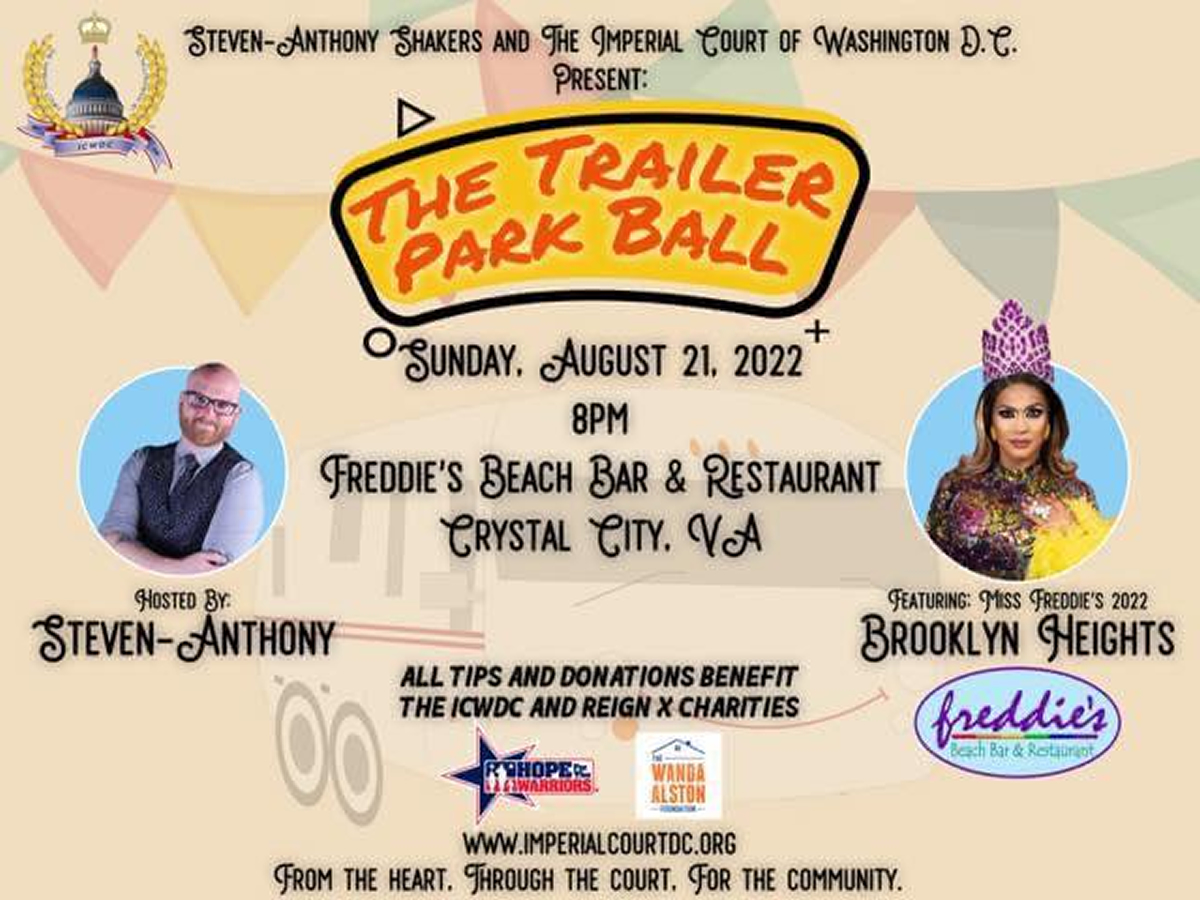 Sunday, August 21
8 p.m.
Freddie's Beach Bar
555 23rd Street S
Arlington, Va.
Facebook
The Trailer Park Ball will be held on Sunday at Freddie's. All Tips and donations are to benefit the Imperial Court of Washington and Reign X Charities.
---
Award-winning gay comedian returning to D.C.
Sampson McCormick performs at Comedy Loft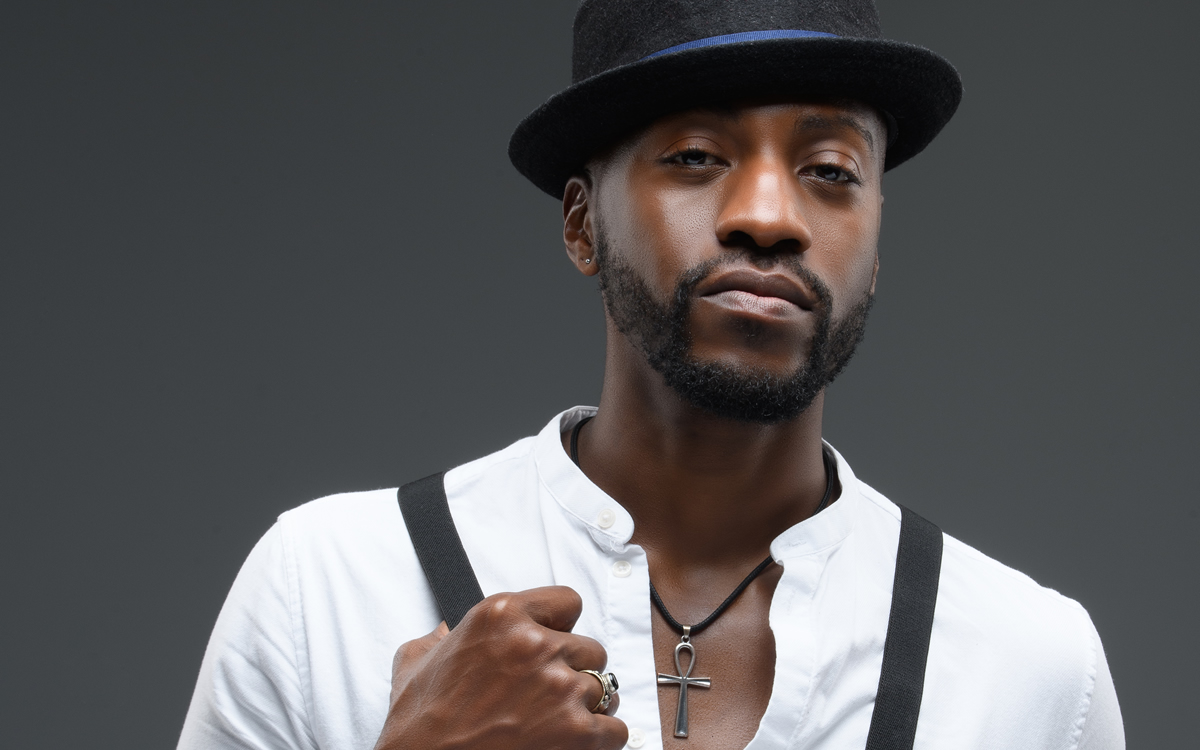 D.C. native and award-winning comedian Sampson McCormick will perform in a series of shows from Thursday, Aug. 25 to Saturday, Aug. 27 at the DC Comedy Loft.
The themes of the shows will include cancel culture and sensitivity —especially as they relate to the rise in violence against comedians — LGBTQ issues and probe many of the other current topics that have been circulating in the news and in conversations on social media and among the public.
Tickets are available on DC Comedy Loft's website.  
Reel Affirmations to screen new film
'Sweetheart' to run at Landmark Theaters E Street Cinema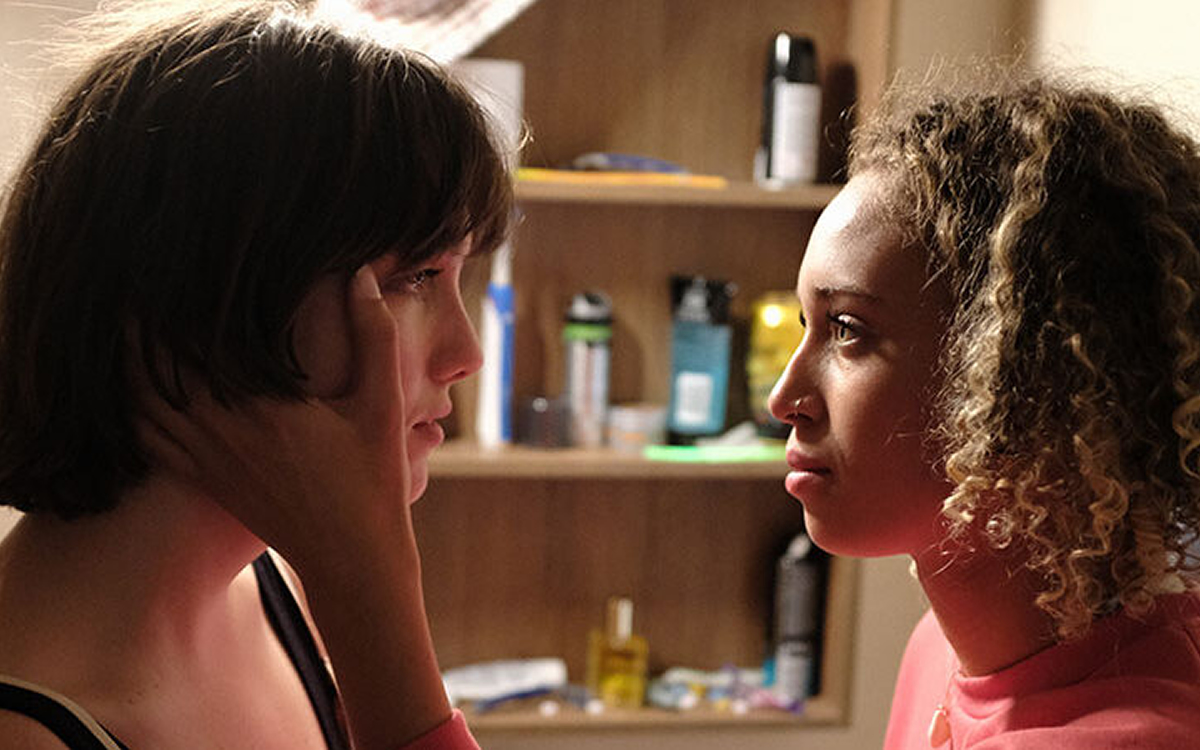 Reel Affirmations, a branch of the DC Center for the LGBT Community that platforms LGBTQ film, will screen "Sweetheart" on Thursday, Aug. 18 at 7 p.m. at Landmark Theaters E Street Cinema. This film will be screened as part of its monthly series.
"Sweetheart" is a coming-of-age film about a socially awkward and environmentally conscious teenager who meets a carefree lifeguard while on holiday with her family.
In-person tickets cost $15 and virtual tickets cost $10. Virtual tickets can be purchased on this link.