PHOTOS: A road trip during a pandemic and national reckoning
Blade international news editor recently drove from DC to South Florida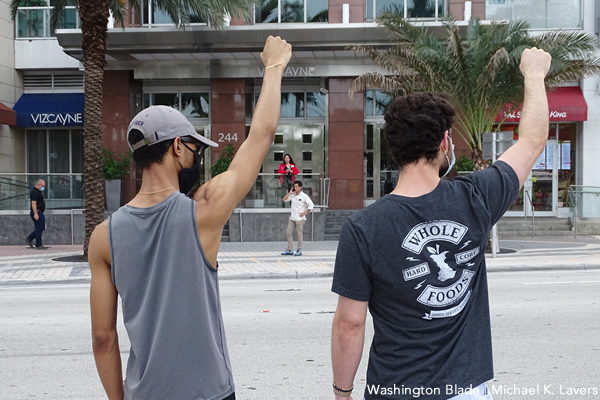 It was eerily quiet at around 10:30 p.m. on June 8 when I drove into D.C. from Rosslyn. There were only a handful of cars on the streets as I drove through Foggy Bottom and around Farragut Square. I passed dozens of boarded up businesses and a handful of Metropolitan Police Department patrol cars before I arrived home in Dupont Circle and officially ended my 10-day road trip to South Florida.
It was also eerily quiet at around 6 a.m. on May 29, the day I left the nation's capital. The city to which I returned was very different.
The stated goal of my trip to South Florida was to work with Yariel Valdés González, a Washington Blade contributor from Cuba who spent nearly a year in U.S. Immigration and Customs Enforcement custody before his release from a privately-run detention center in rural Louisiana on March 4. My trip was also an opportunity to document a country in the grips of a deadly pandemic that also finds itself at a crossroads.
I had planned to go to South Florida at the end of March, but the coronavirus pandemic delayed this trip by more than two months. I am not yet comfortable on an airplane, so I decided to rent a car and drive. I left D.C. on the same day it entered the first phase of reopening. A then-Minneapolis police officer, who is white, four days earlier kneeled on the neck of George Floyd, an unarmed Black man, for nearly nine minutes and killed him.
Reminders of the grim human and economic toll the pandemic has exerted in this country were clearly evident in the six states through which I drove. Signs of the national reckoning over racism in response to Floyd's death that was underway were also palpable.
Here are some photos from my trip.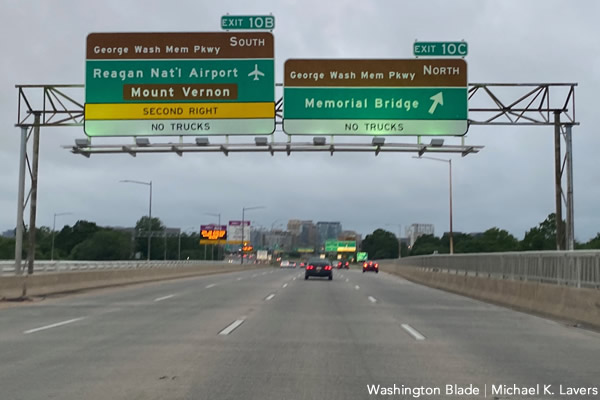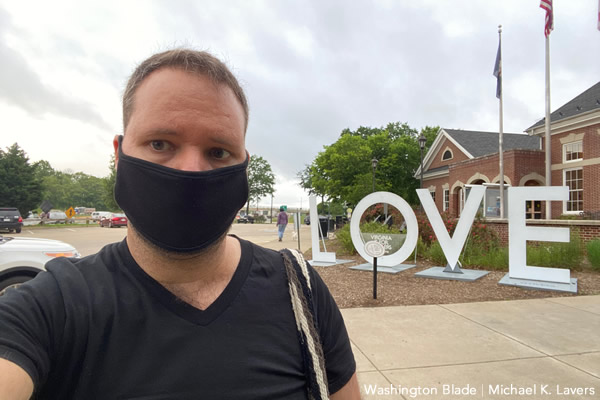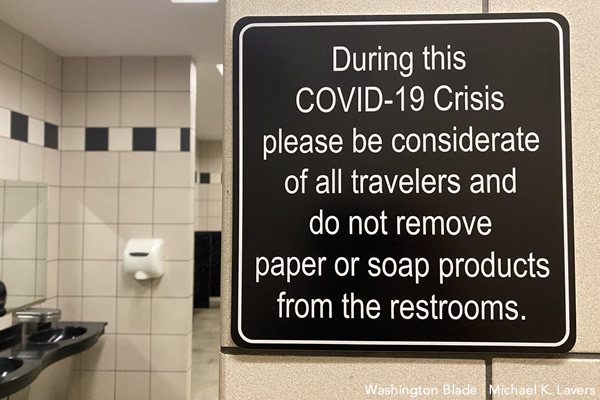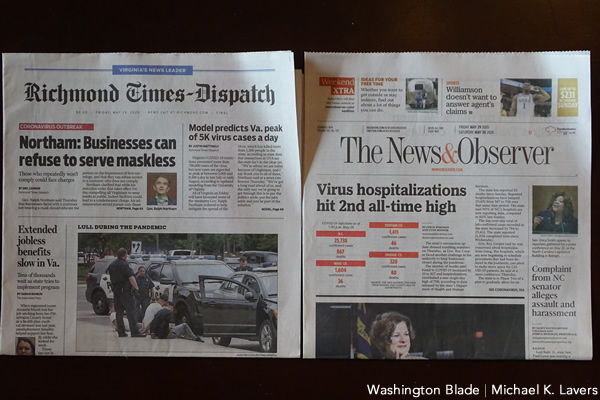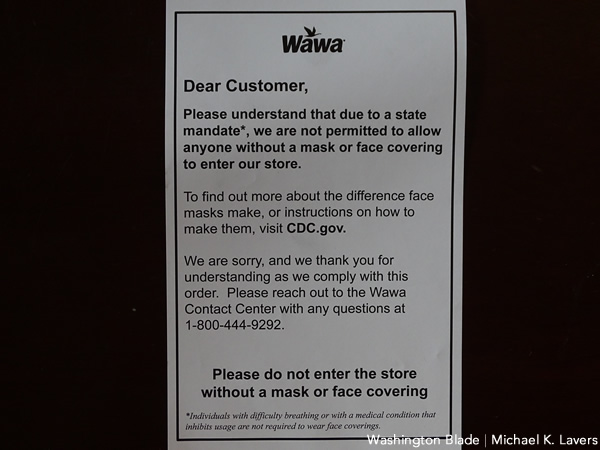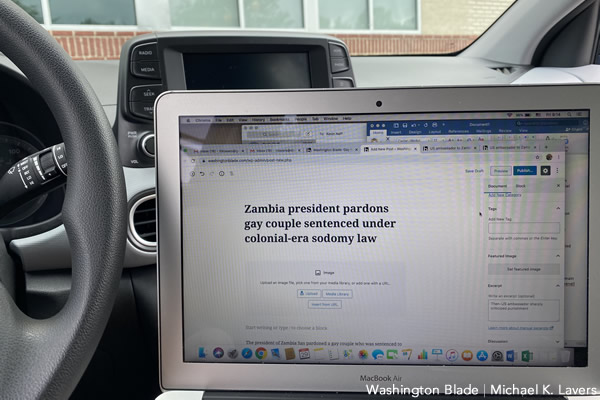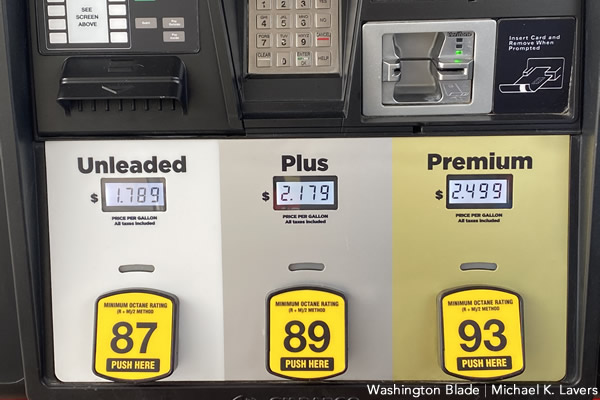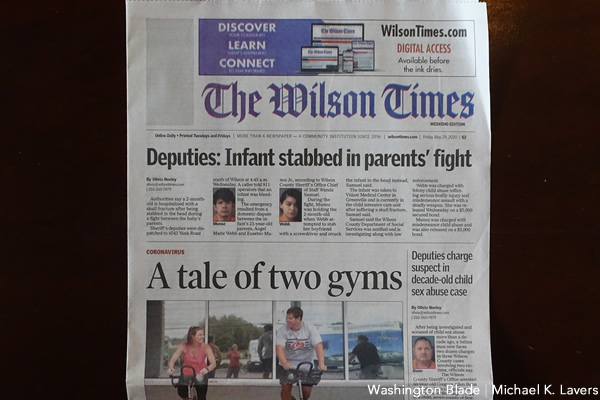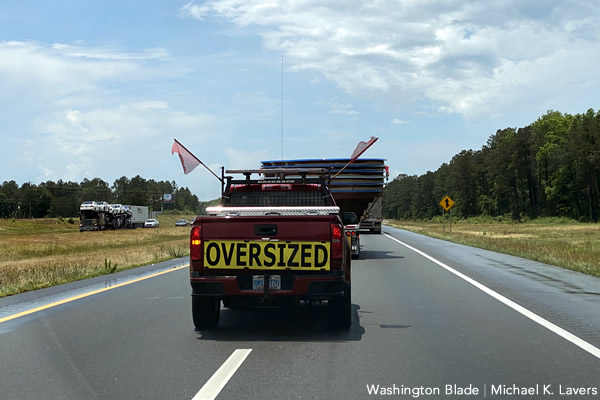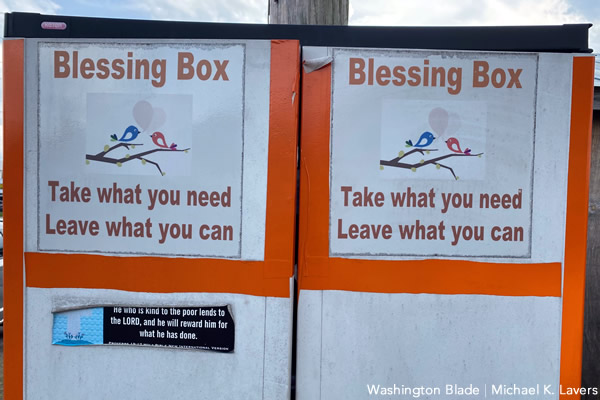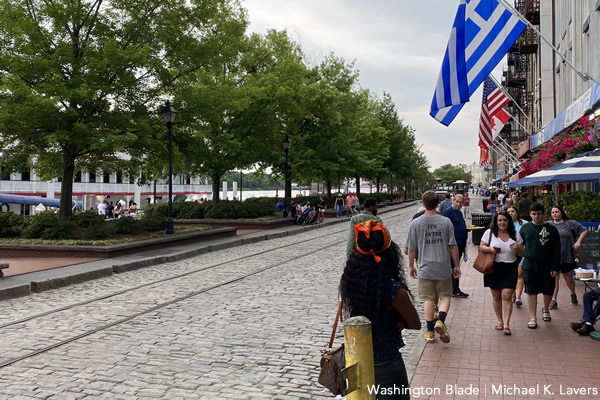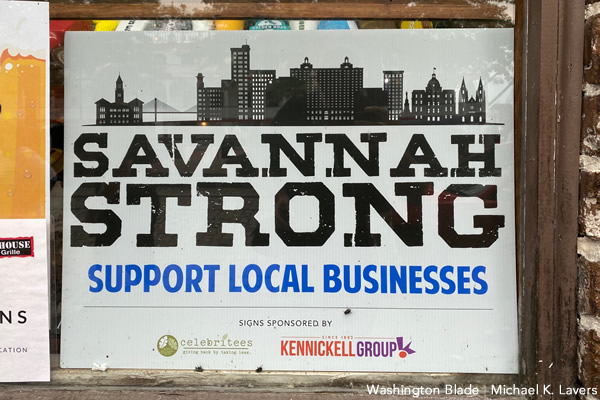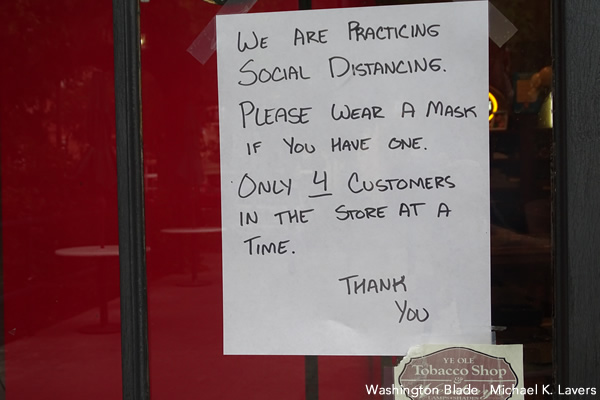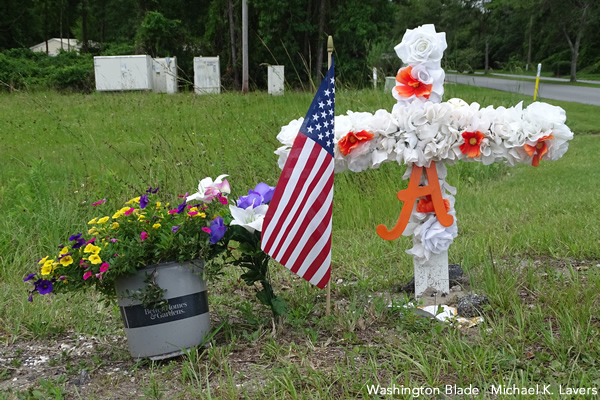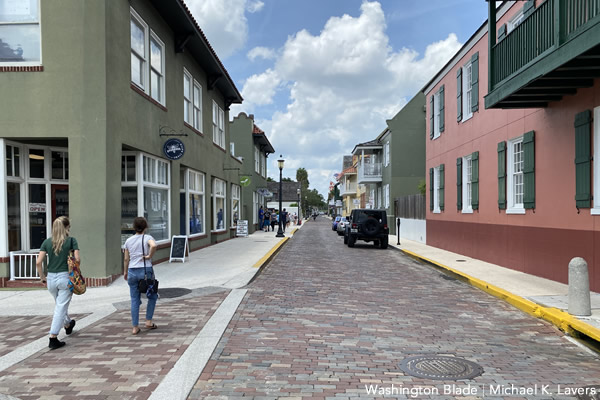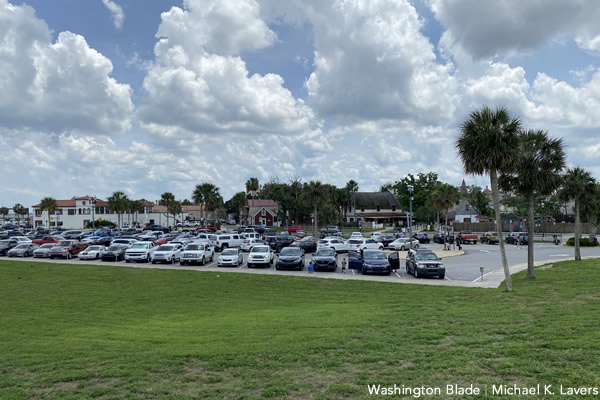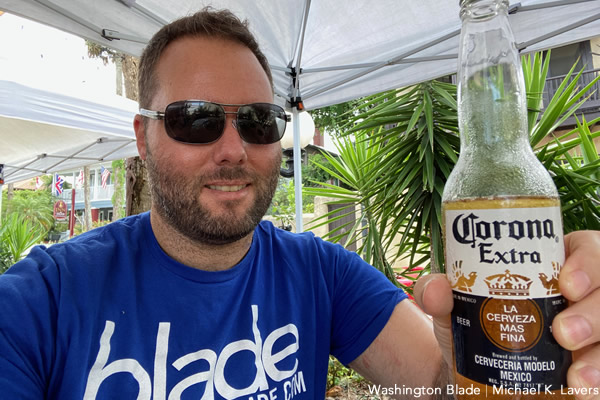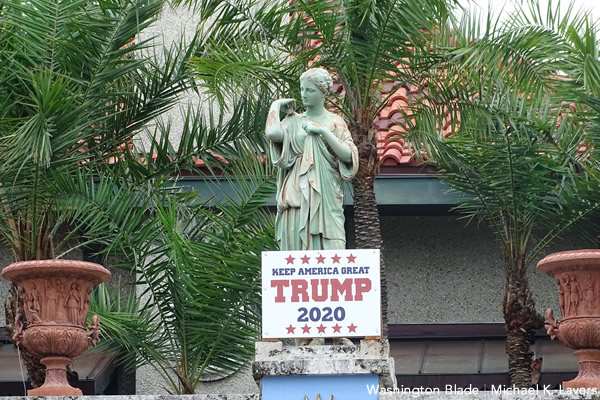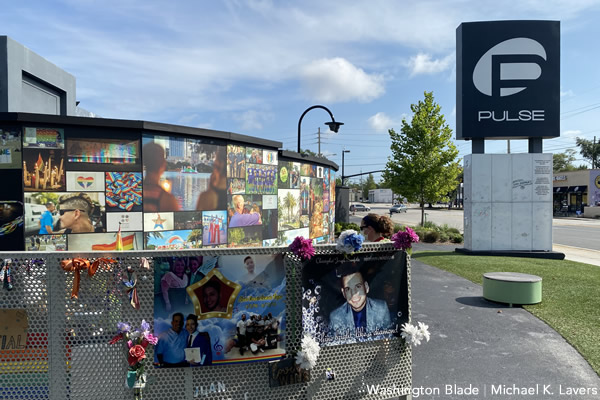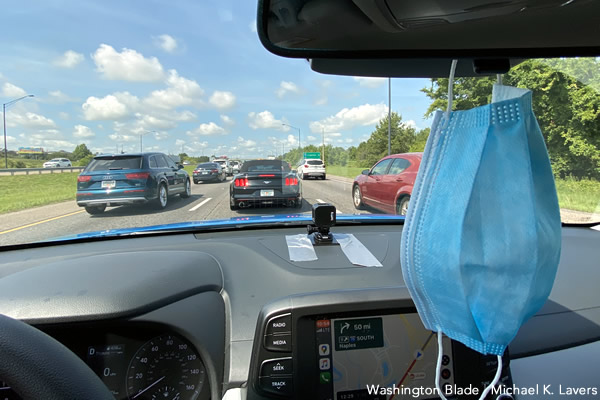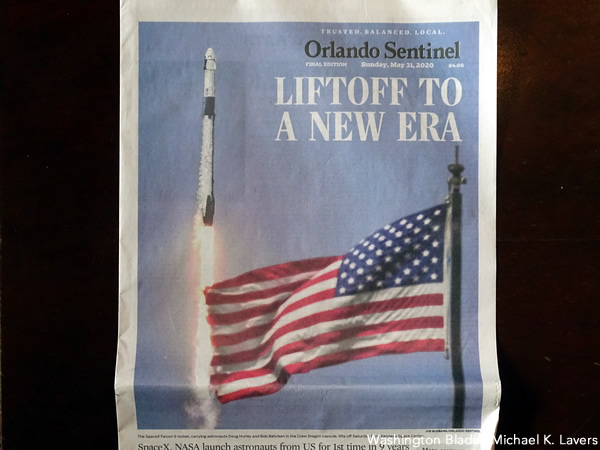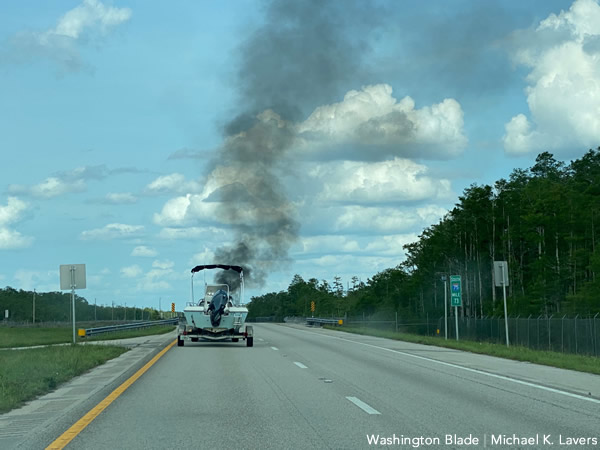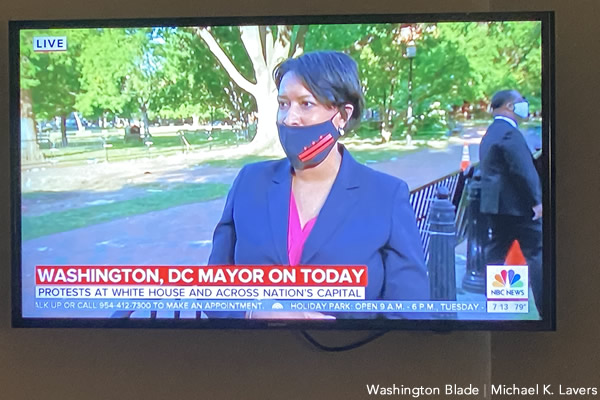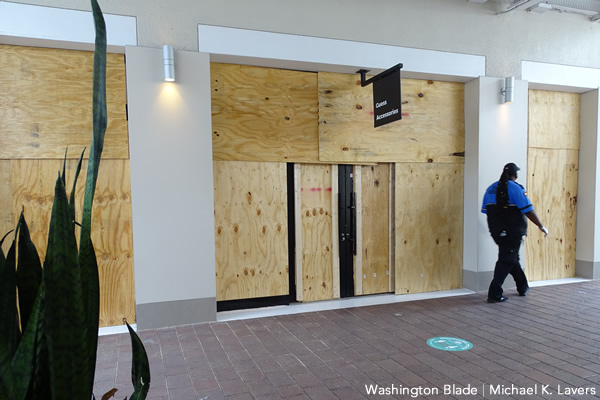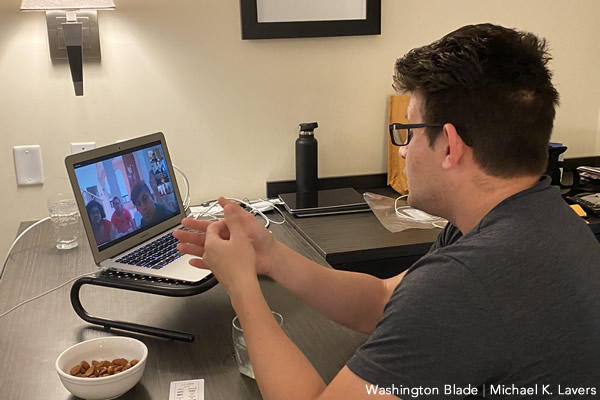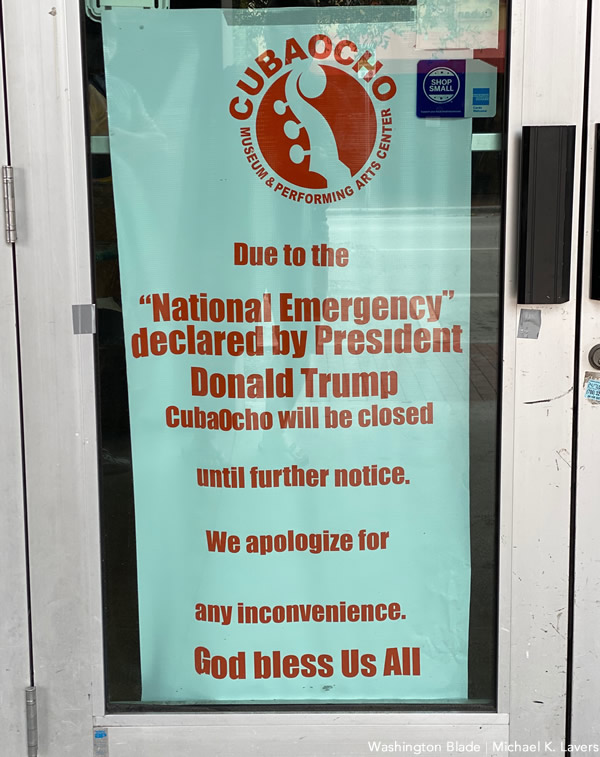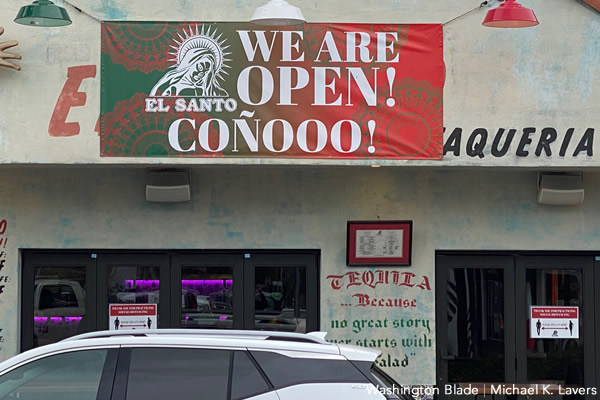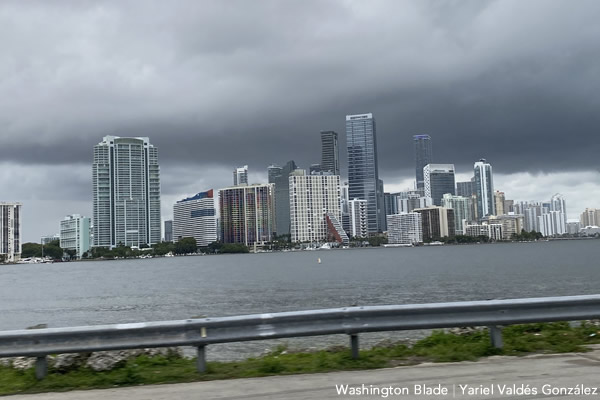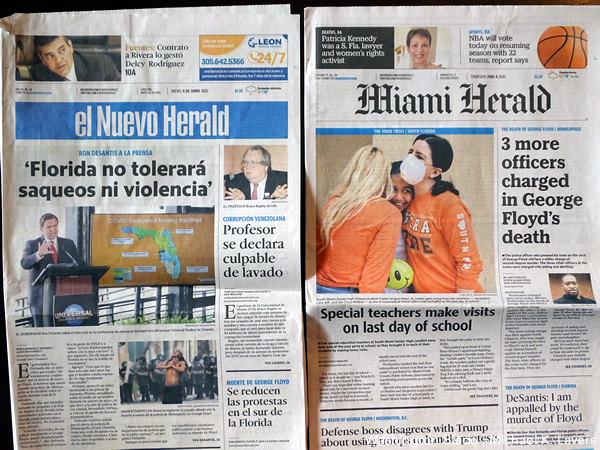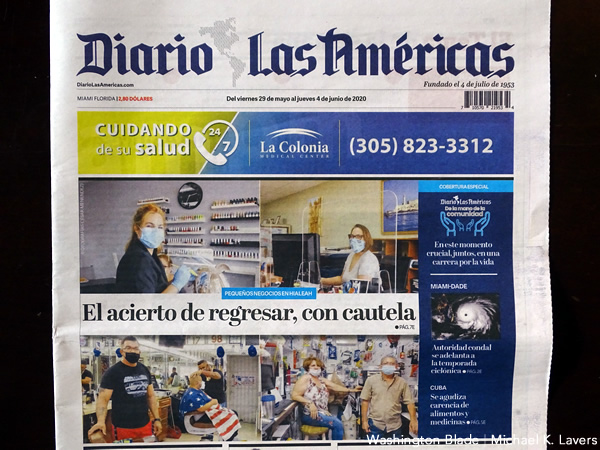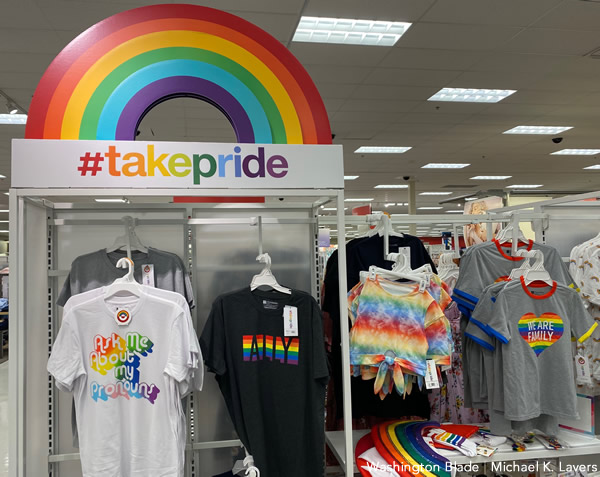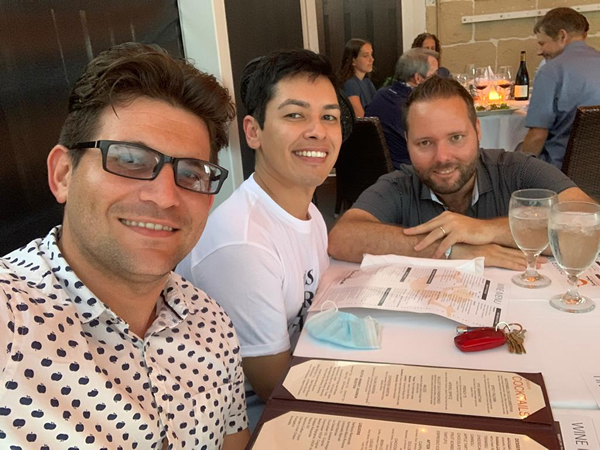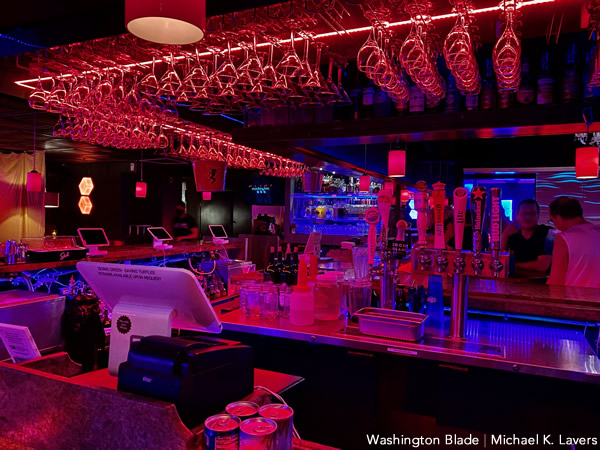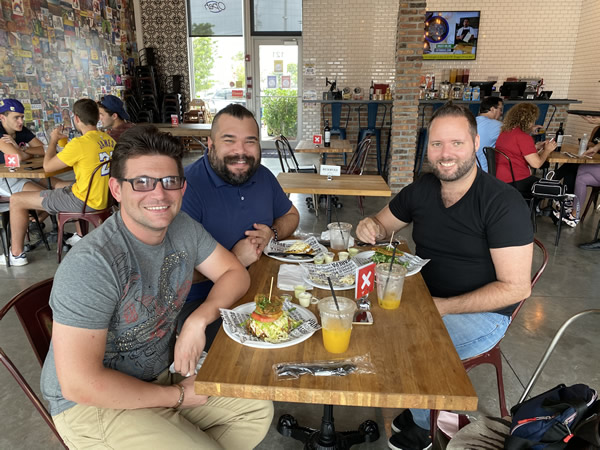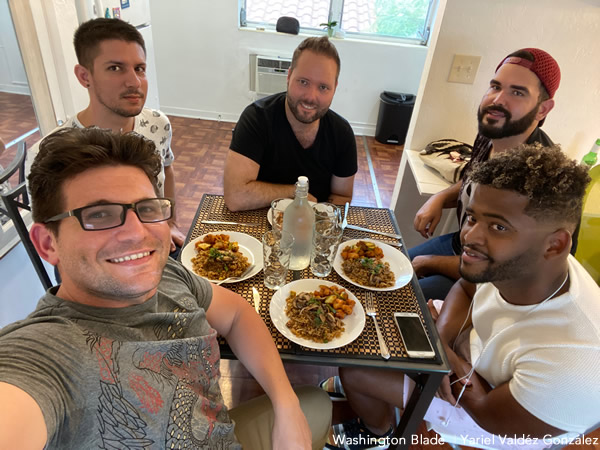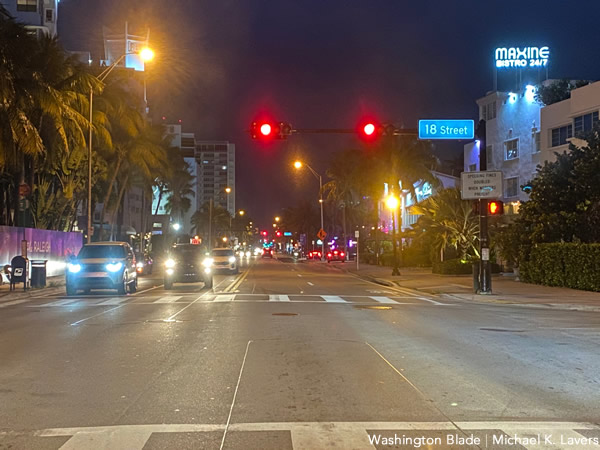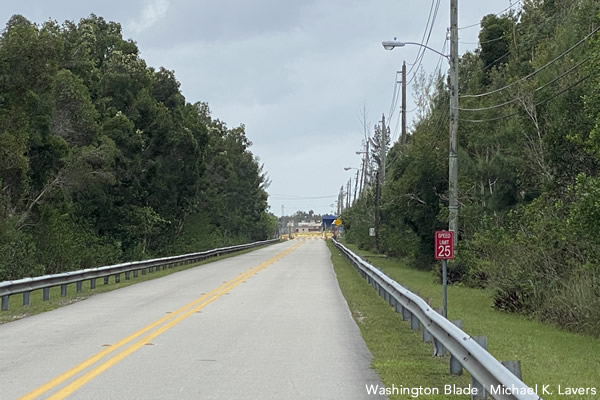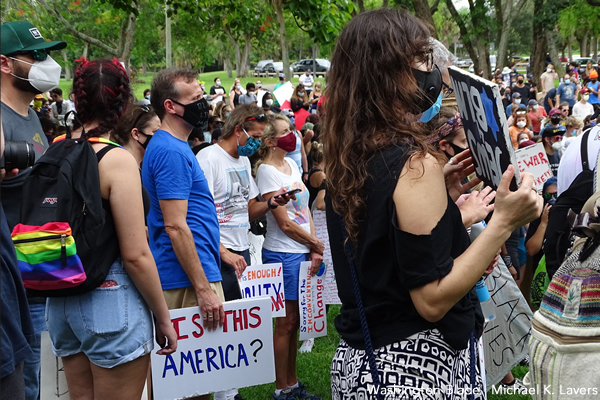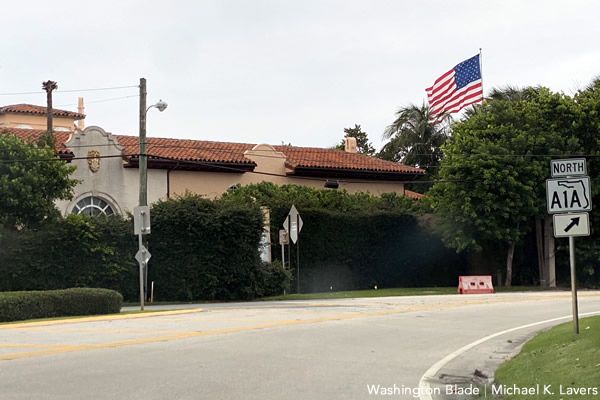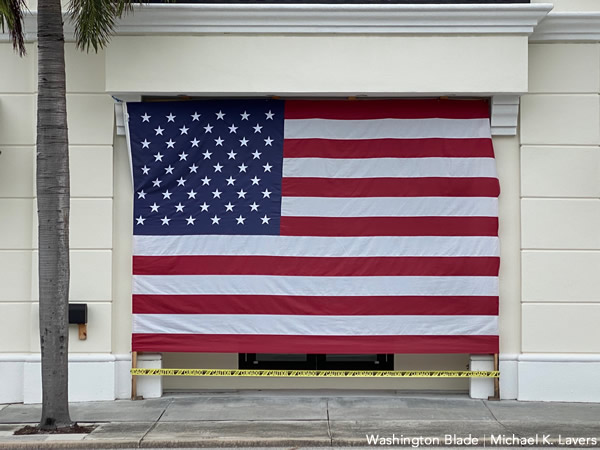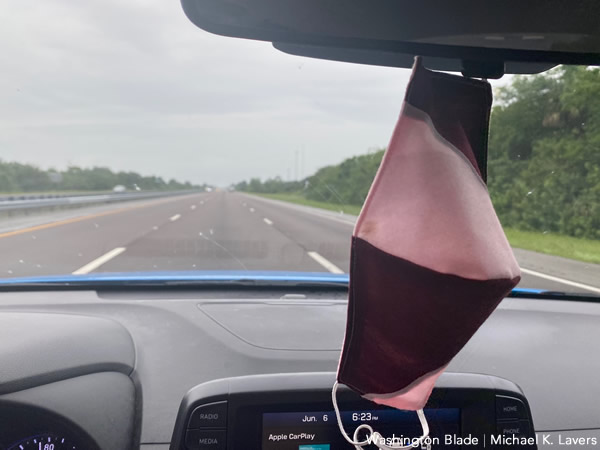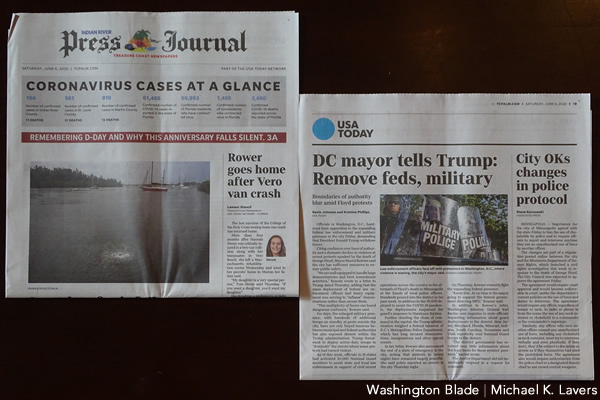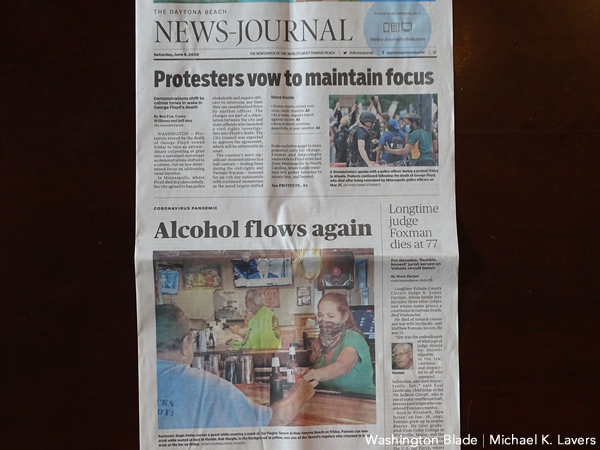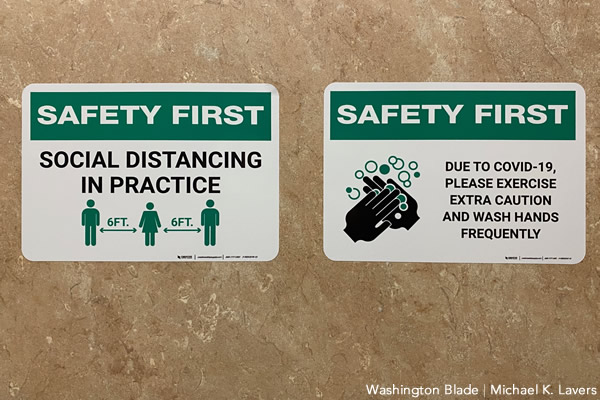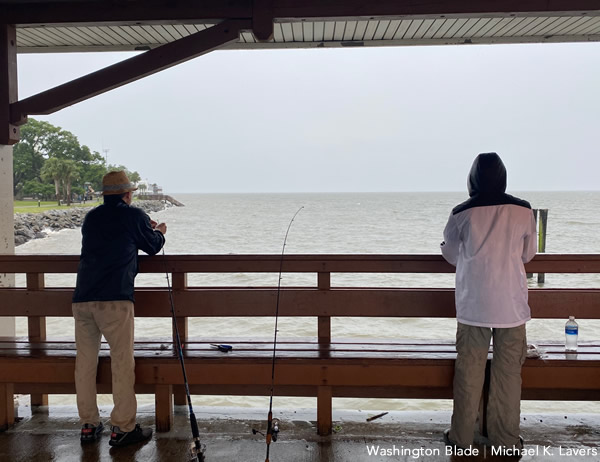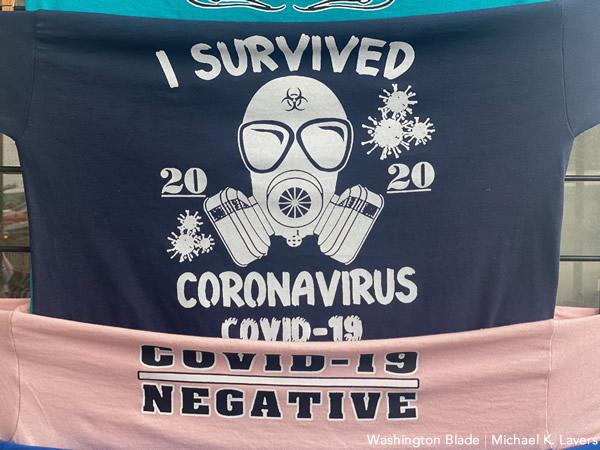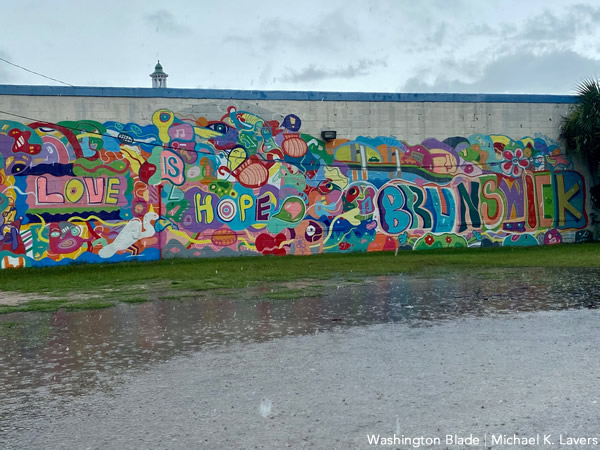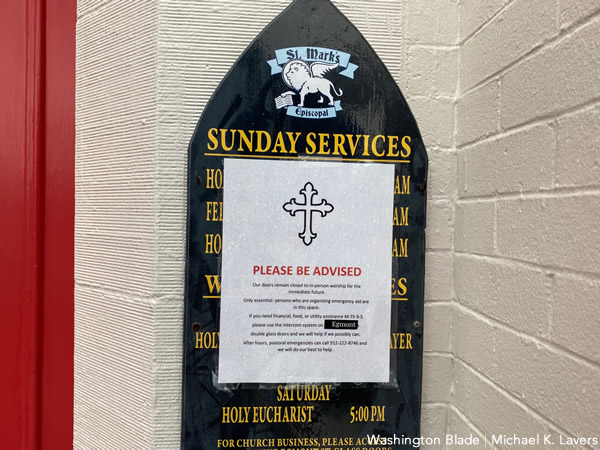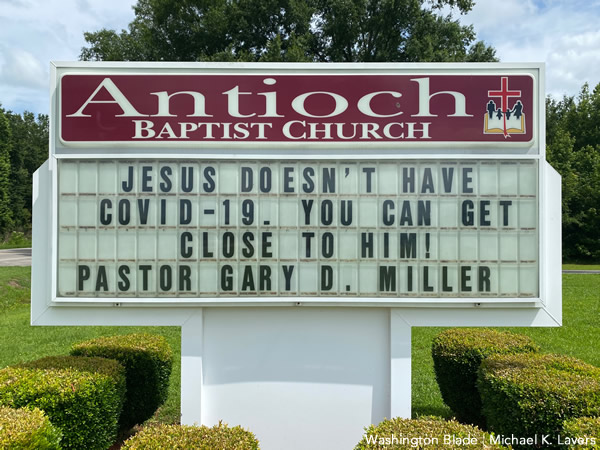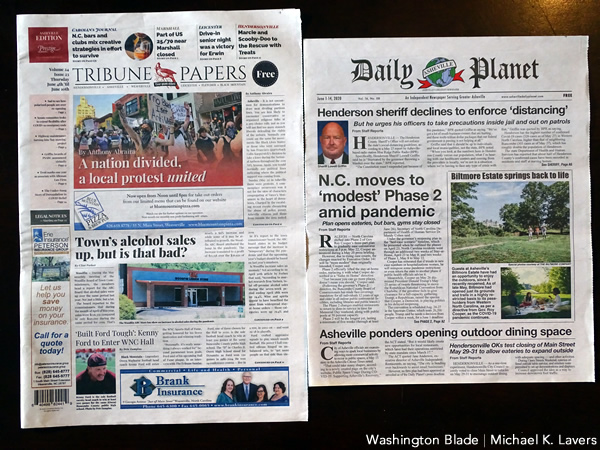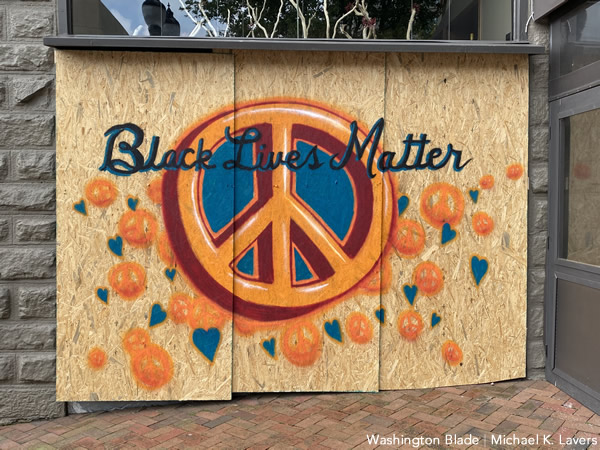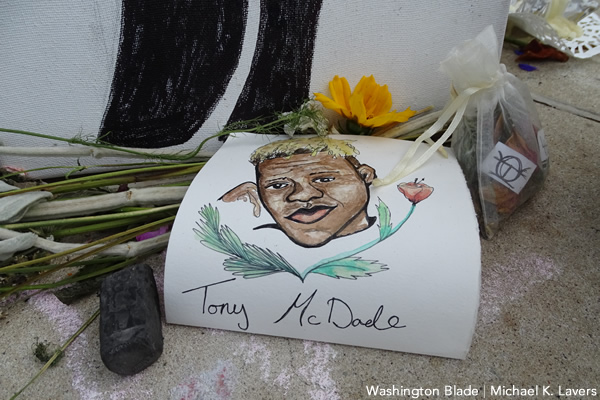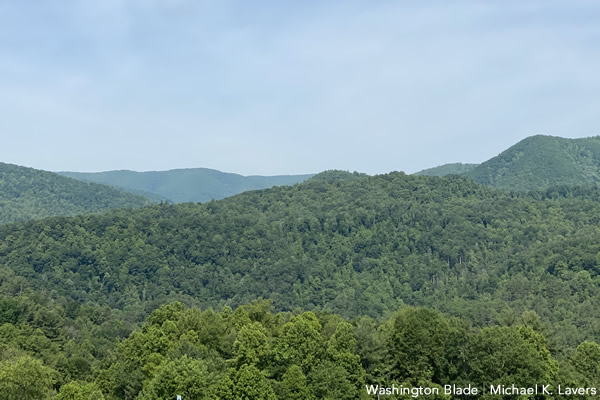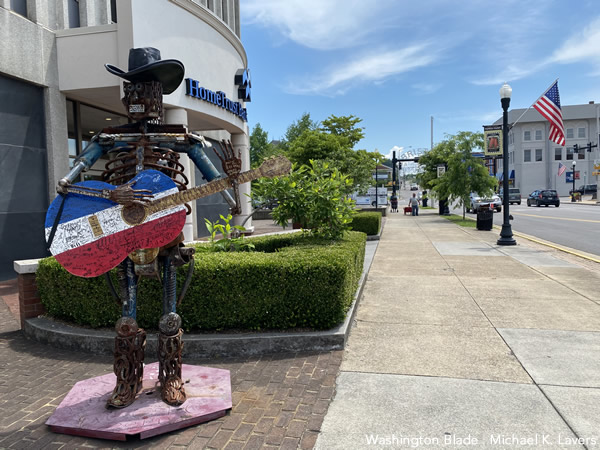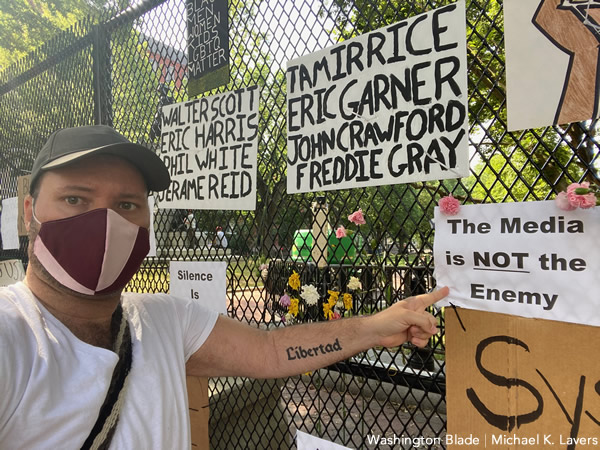 PHOTOS: Black Pride Awards Ceremony
Event honors allies, community innovators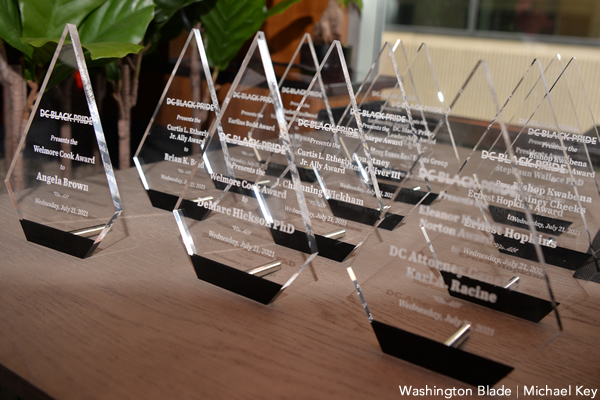 The Center for Black Equity held the 2021 D.C. Black Pride Awards Ceremony on Wednesday, July 21 at The Park at 14th. Honorees included DeMarc Hickson, Angela Brown, Ernest Hopkins, Stephaun Wallace, Brian K. Bond, J. Channing Wickham, Greg Evans Real Estate Group, Charmaine Eccles, Courtney Baker-Olivier III, Bishop Kwabena Rainey Cheeks, Jaye Wynn, The Alliance Group (TAG) at the University of the District of Columbia and D.C. Attorney General Karl Racine.
(Washington Blade photos by Michael Key)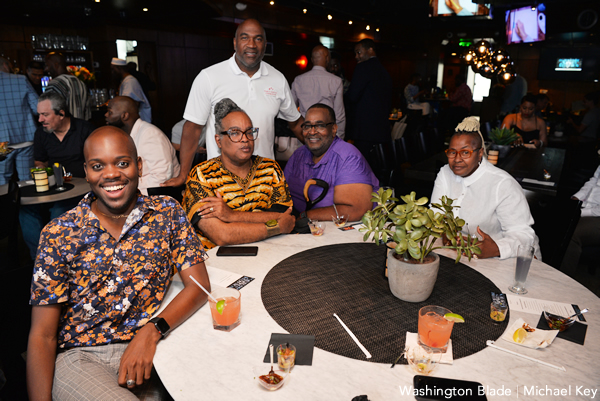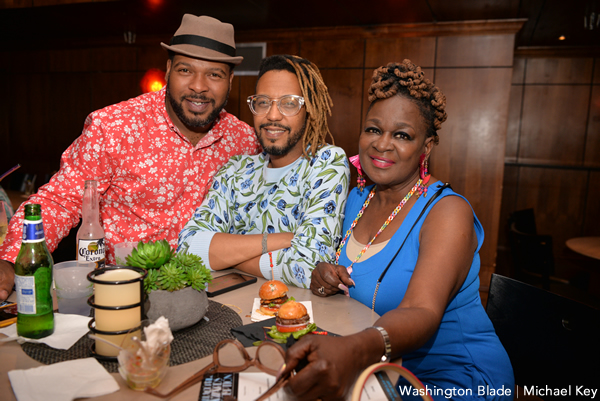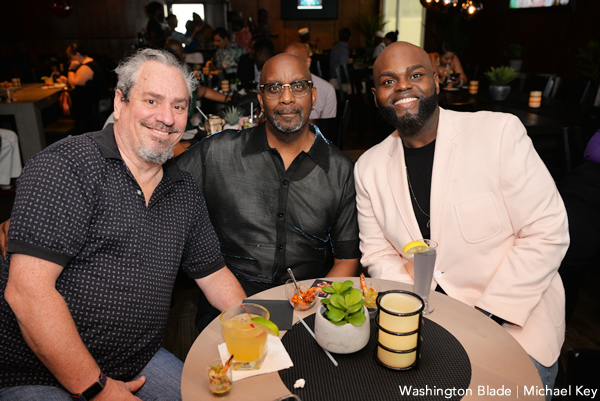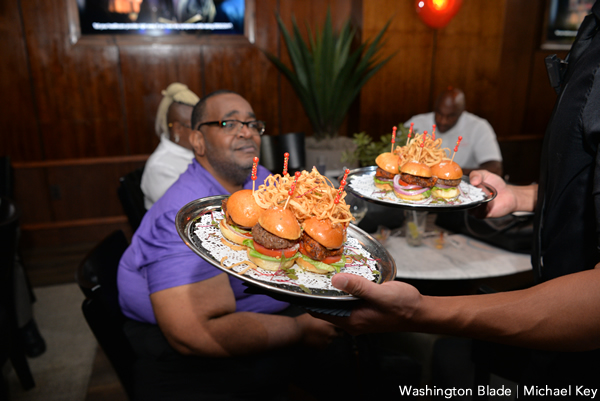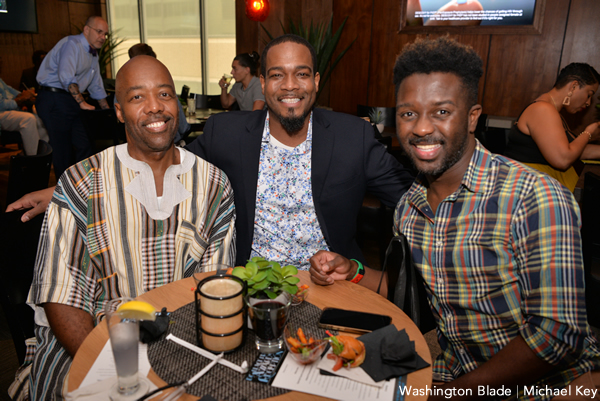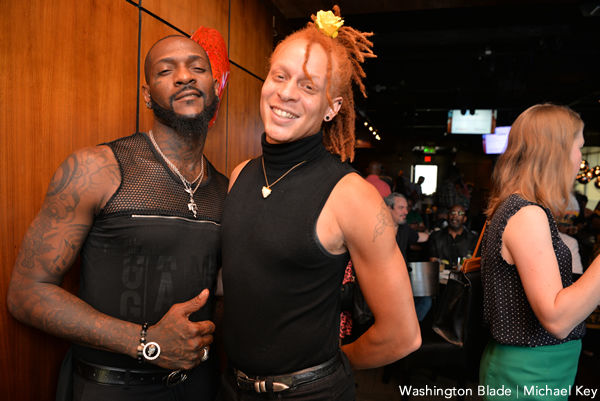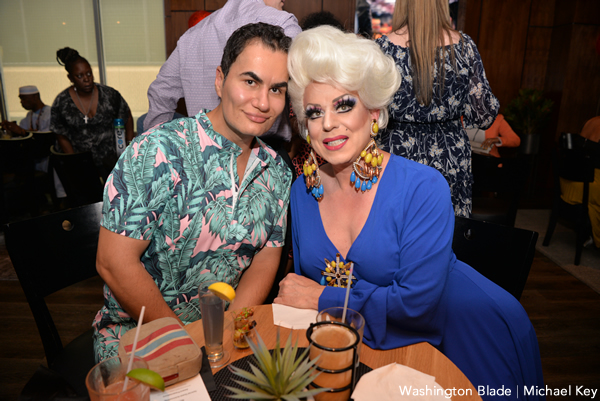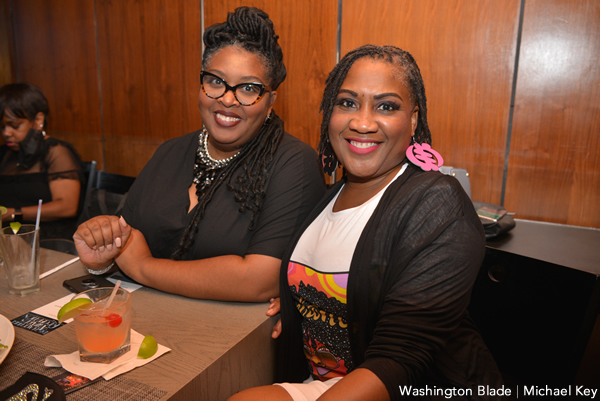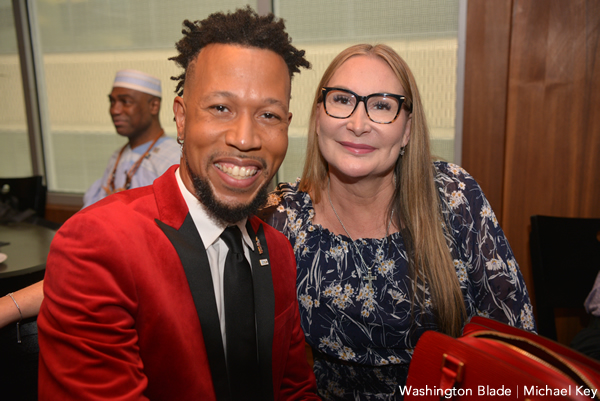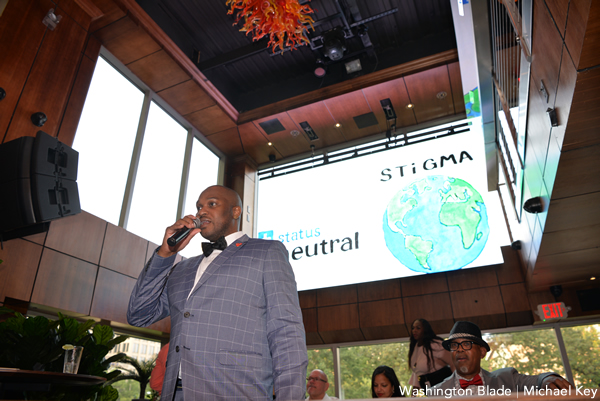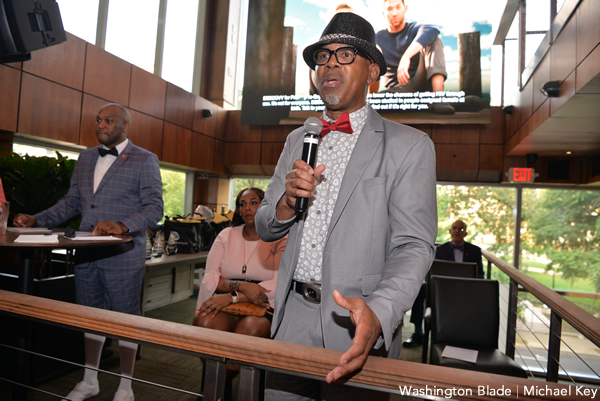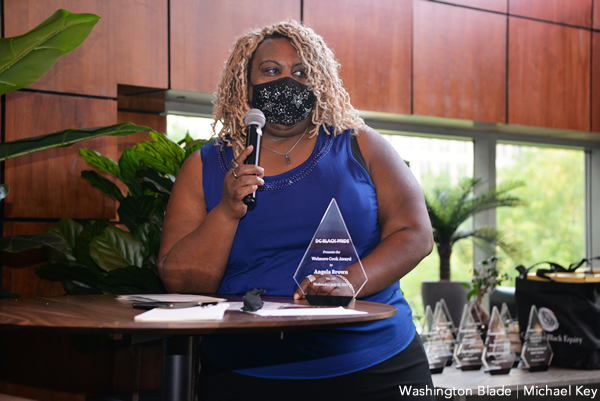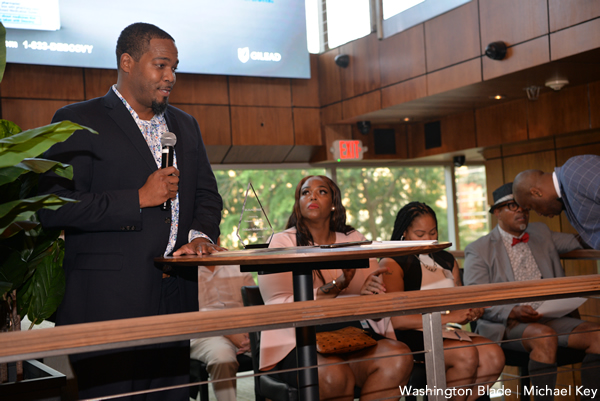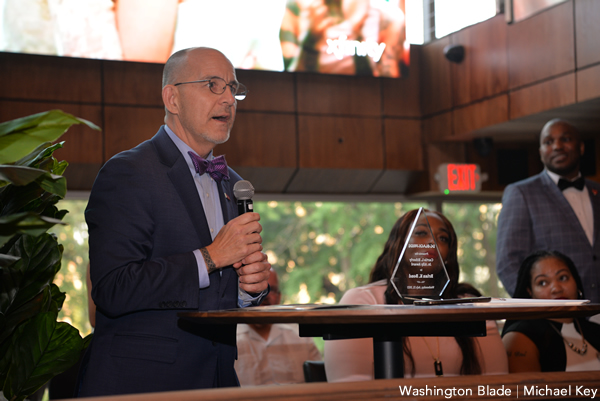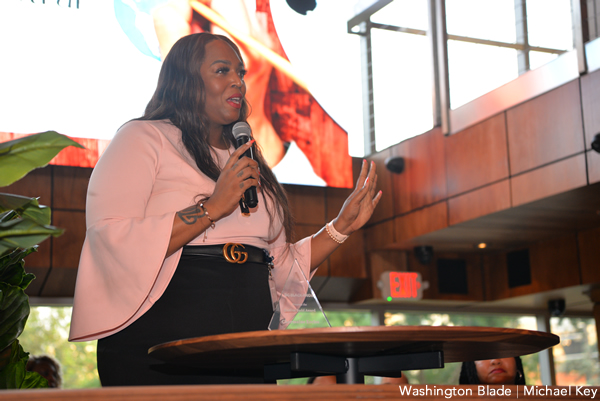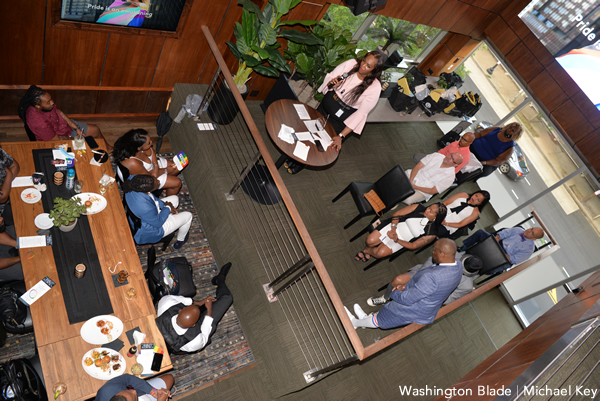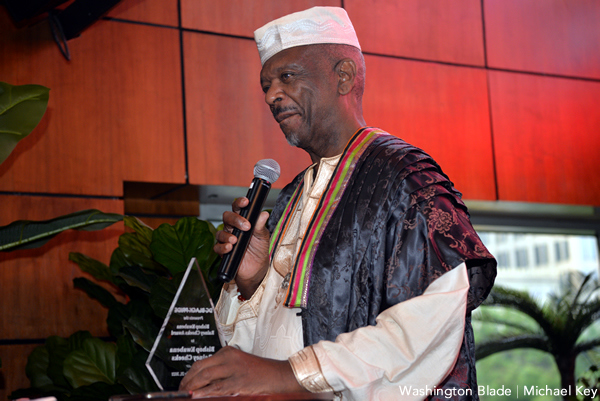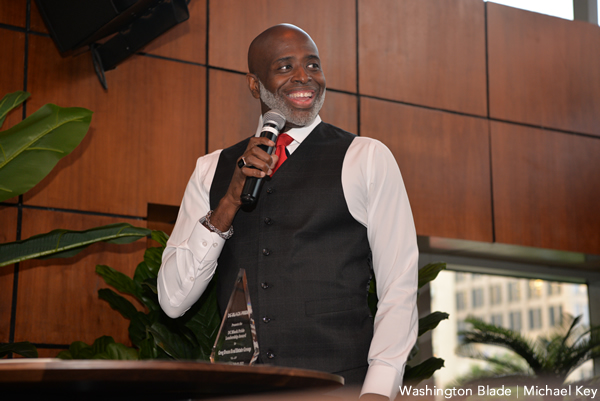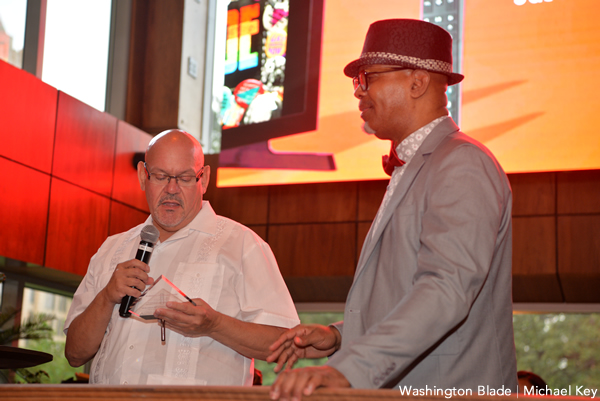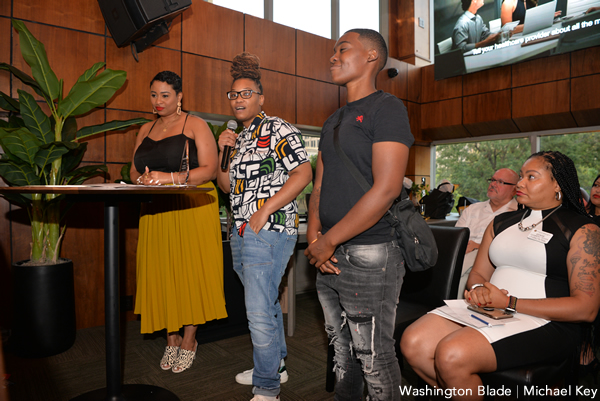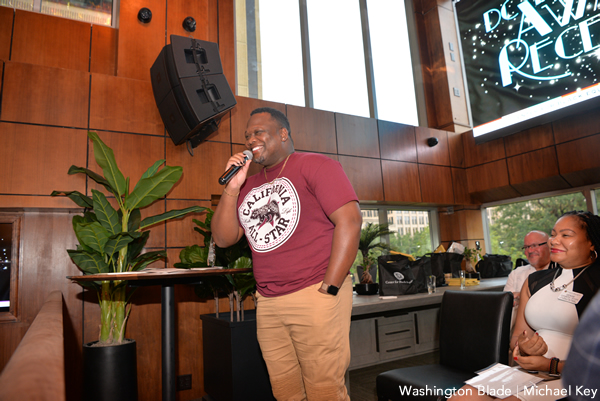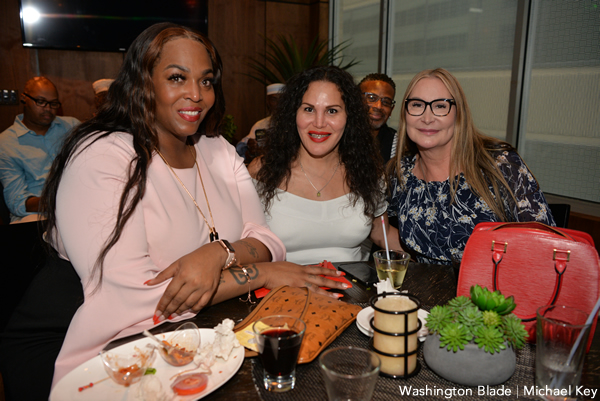 PHOTOS: Team DC Scholarship Reception
The LGBTQ sports organization presents awards to area students
Team D.C., the umbrella organization for area LGBTQ and LGBTQ-friendly sports leagues, held its 2021 Scholarship Reception at the Hilton National Mall Hotel on Thursday, July 15. Scholarships were awarded to area LGBTQ student athletes who are to attend an institution of higher learning next semester.
Awardees included Hailey Nguyen of Thomas Jefferson High School for Science and Technology, Anna Dugan of Alexandria City High School, Ajania Thaxton of Washington Latin Public Charter School, Anna Kolb of Thomas Edison High School, Kelsey Goldwein of Oakton High School, Dustin Connors of Independence High School, Naomi Mansour of Washington-Liberty High School, Sarah Jones of James Madison High School and Otter Kammer of Washington-Liberty High School.
The Clark Ray Horizon Award was presented to immigration attorney and coach Ava Benach.
Donors and scholarship sponsors included the DC Front Runners, Dupont Social Club and Rogue League Sports.
(Washington Blade photos by Michael Key)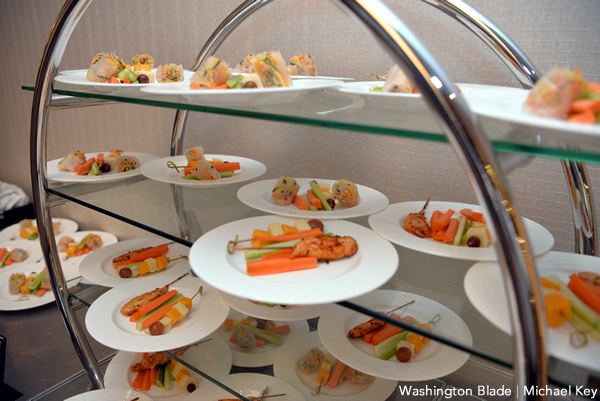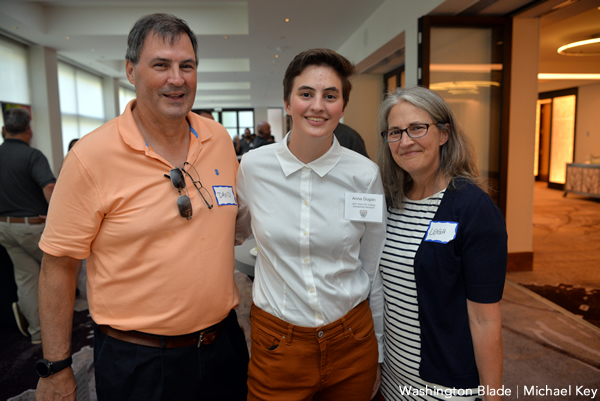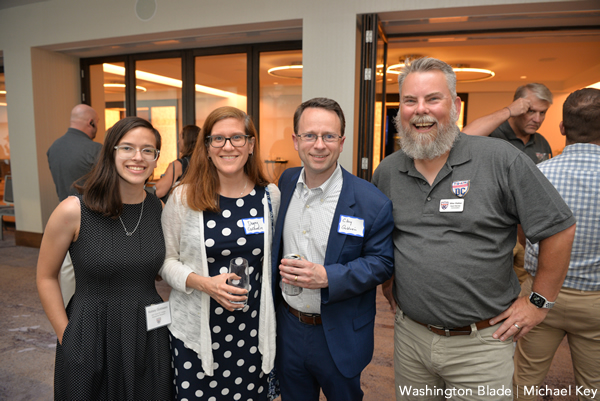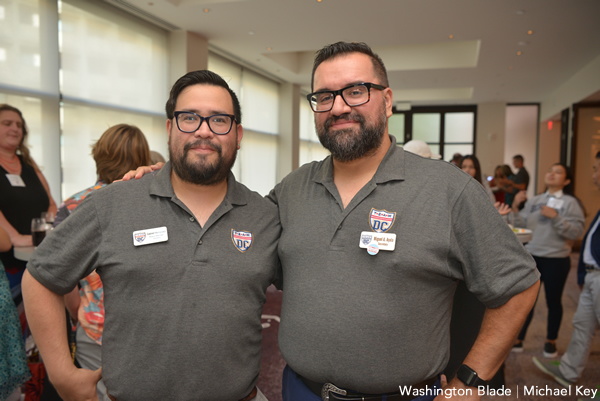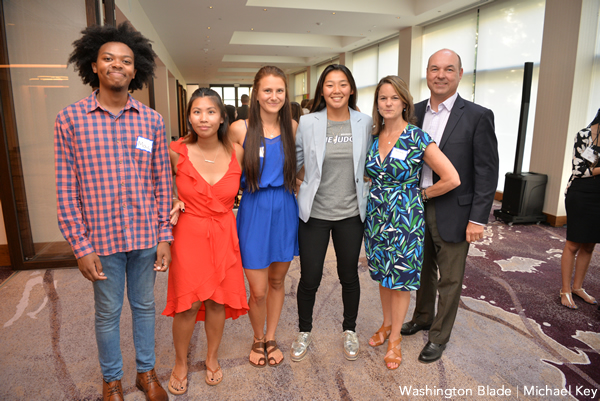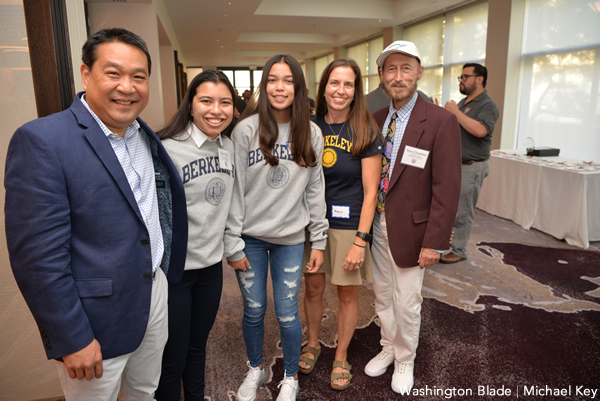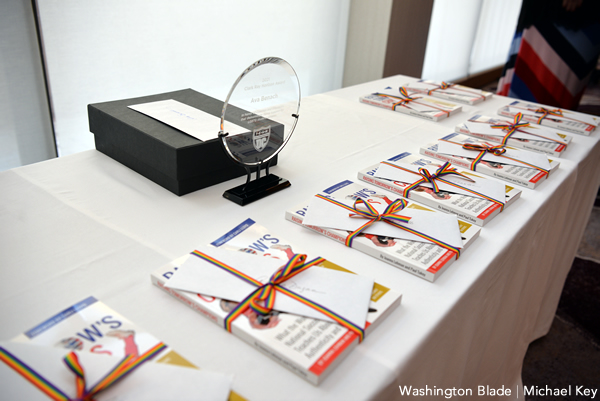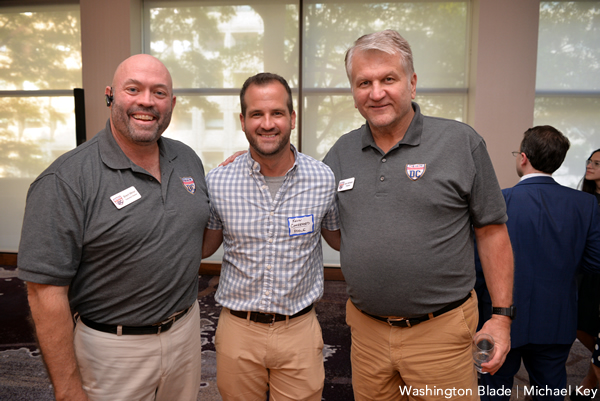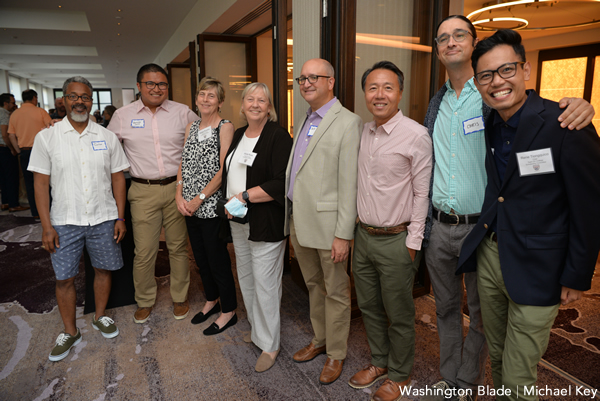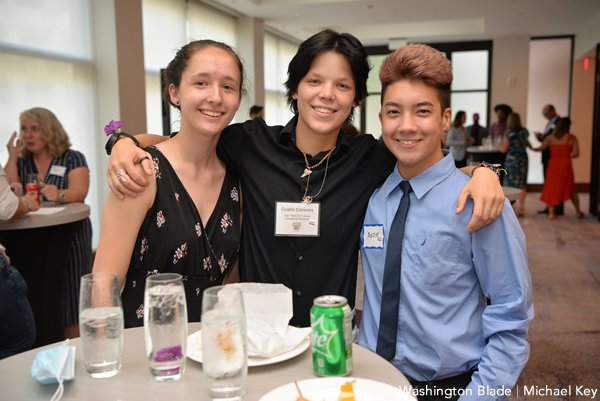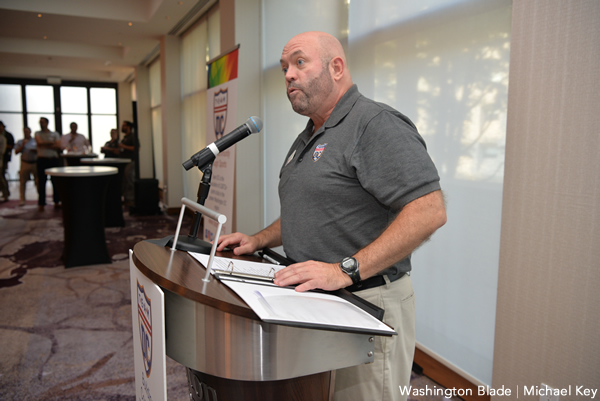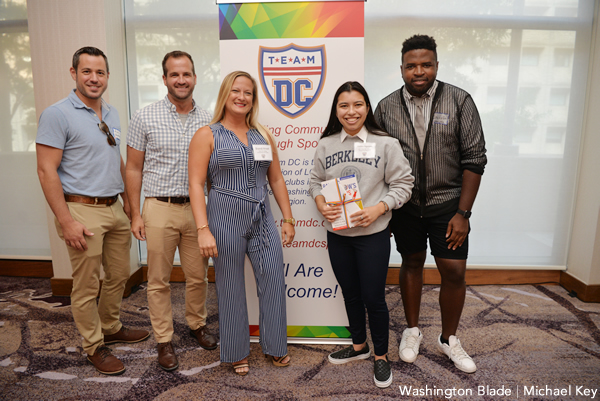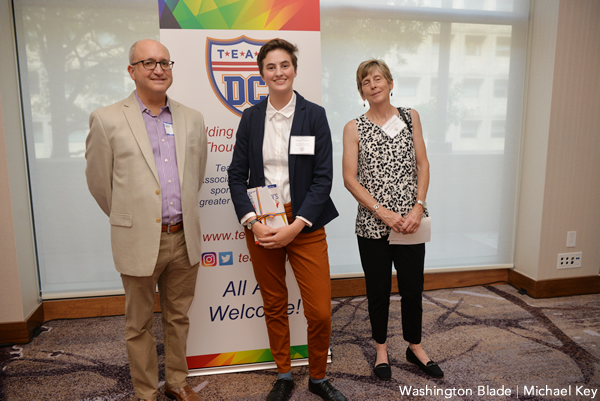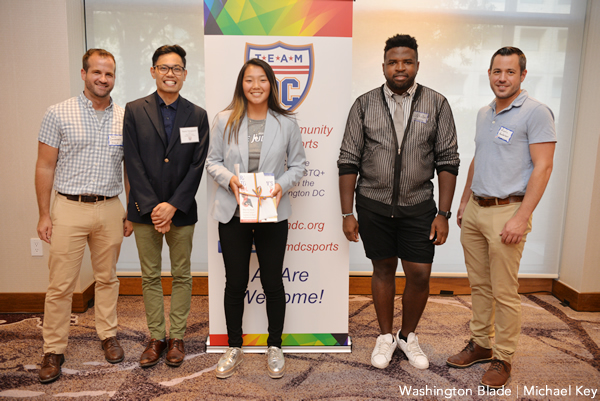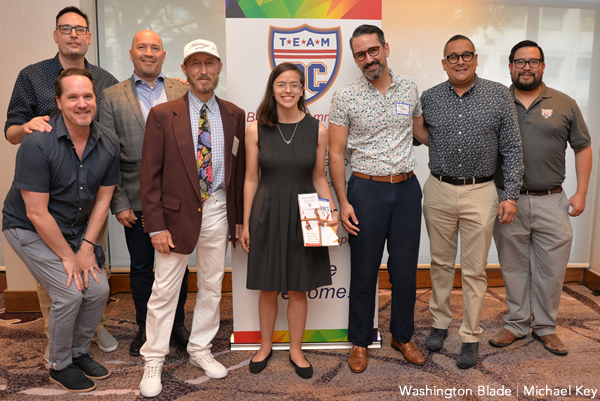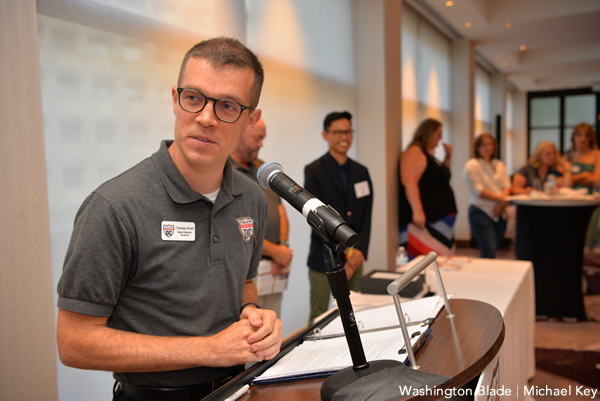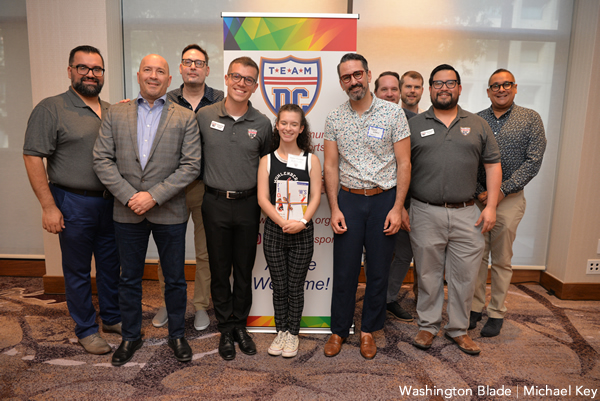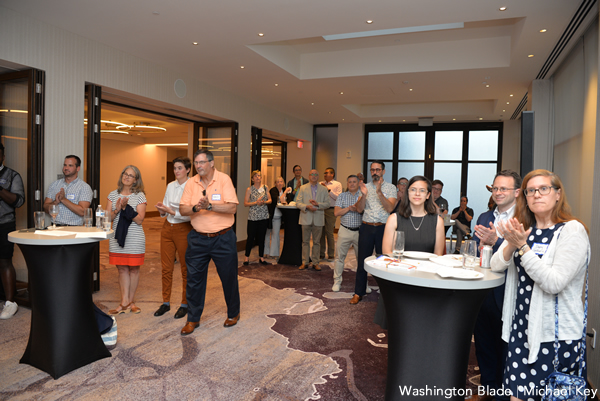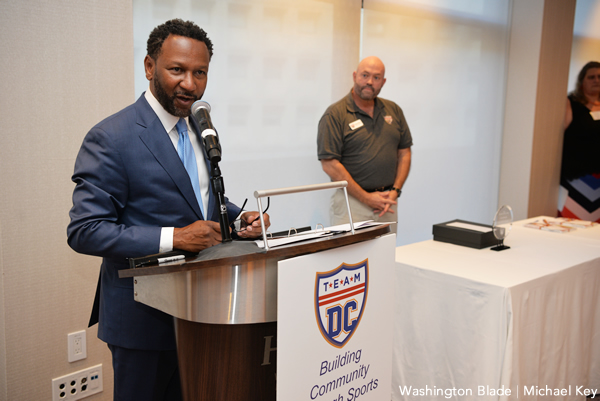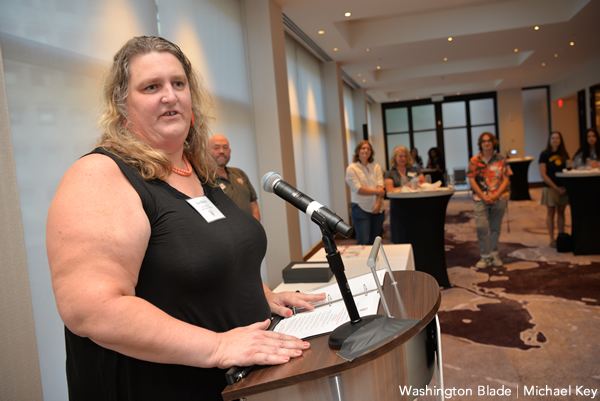 PHOTOS: Westminster Pride
Maryland festival draws hundreds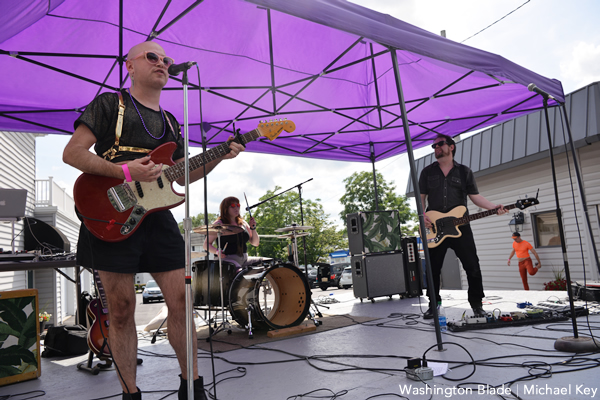 The Westminster Pride Festival was held in downtown Westminster, Md. on Saturday. (Washington Blade photos by Michael Key)