PHOTOS: A road trip during a pandemic and national reckoning
Blade international news editor recently drove from DC to South Florida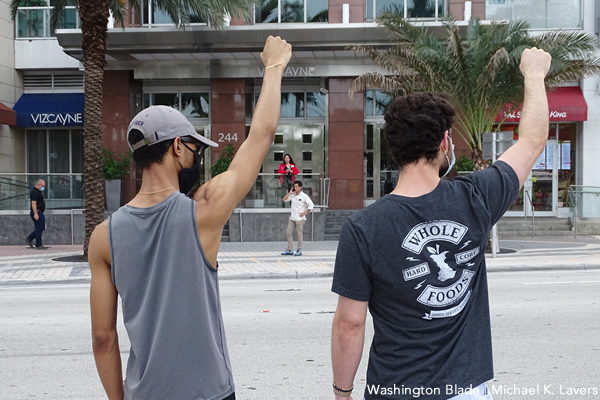 It was eerily quiet at around 10:30 p.m. on June 8 when I drove into D.C. from Rosslyn. There were only a handful of cars on the streets as I drove through Foggy Bottom and around Farragut Square. I passed dozens of boarded up businesses and a handful of Metropolitan Police Department patrol cars before I arrived home in Dupont Circle and officially ended my 10-day road trip to South Florida.
It was also eerily quiet at around 6 a.m. on May 29, the day I left the nation's capital. The city to which I returned was very different.
The stated goal of my trip to South Florida was to work with Yariel Valdés González, a Washington Blade contributor from Cuba who spent nearly a year in U.S. Immigration and Customs Enforcement custody before his release from a privately-run detention center in rural Louisiana on March 4. My trip was also an opportunity to document a country in the grips of a deadly pandemic that also finds itself at a crossroads.
I had planned to go to South Florida at the end of March, but the coronavirus pandemic delayed this trip by more than two months. I am not yet comfortable on an airplane, so I decided to rent a car and drive. I left D.C. on the same day it entered the first phase of reopening. A then-Minneapolis police officer, who is white, four days earlier kneeled on the neck of George Floyd, an unarmed Black man, for nearly nine minutes and killed him.
Reminders of the grim human and economic toll the pandemic has exerted in this country were clearly evident in the six states through which I drove. Signs of the national reckoning over racism in response to Floyd's death that was underway were also palpable.
Here are some photos from my trip.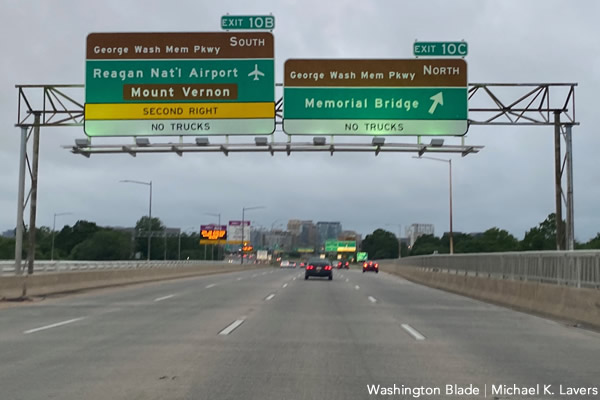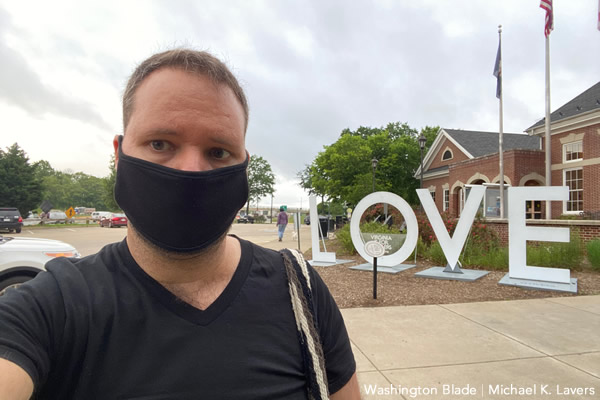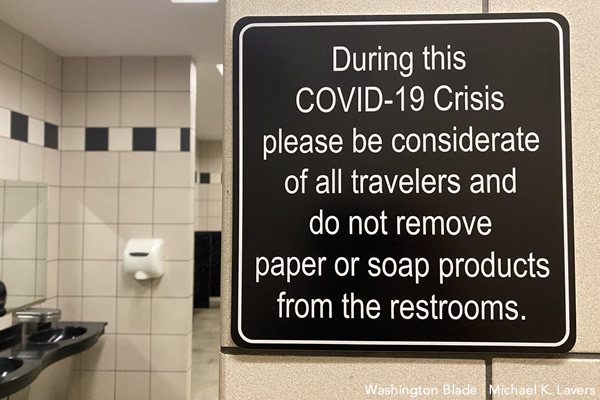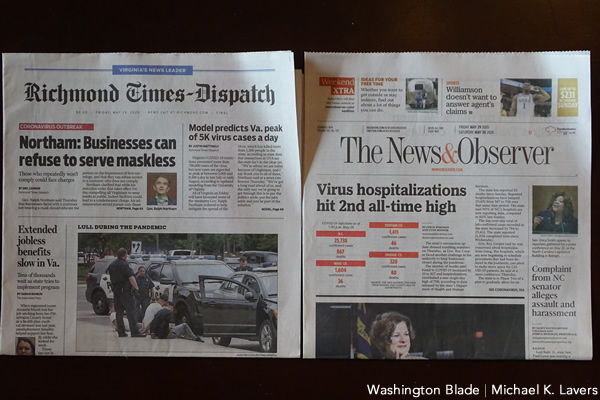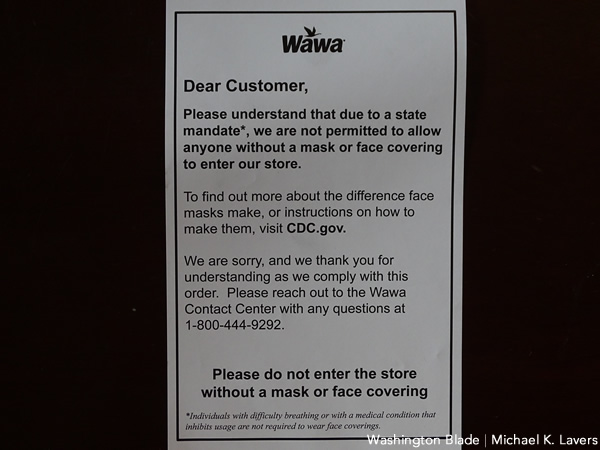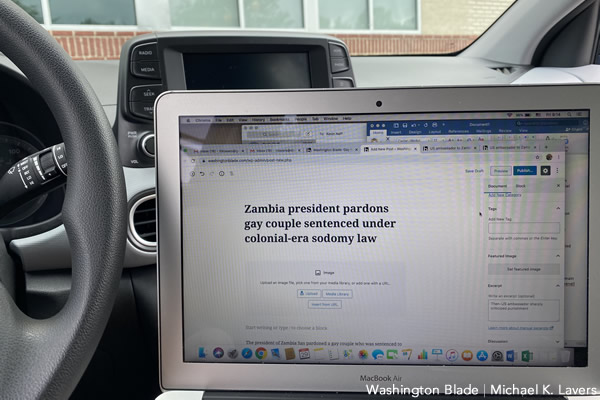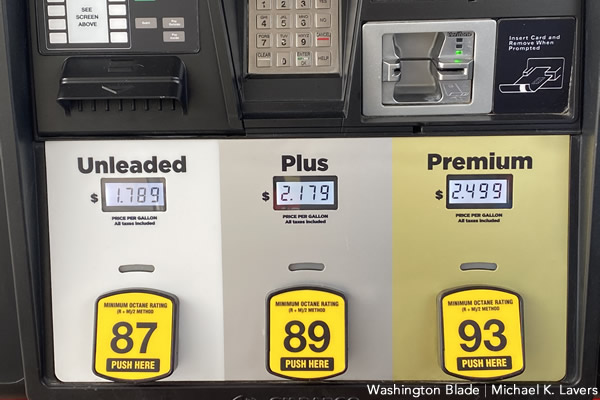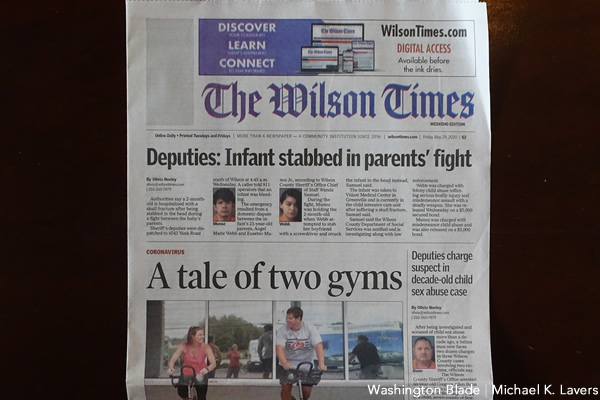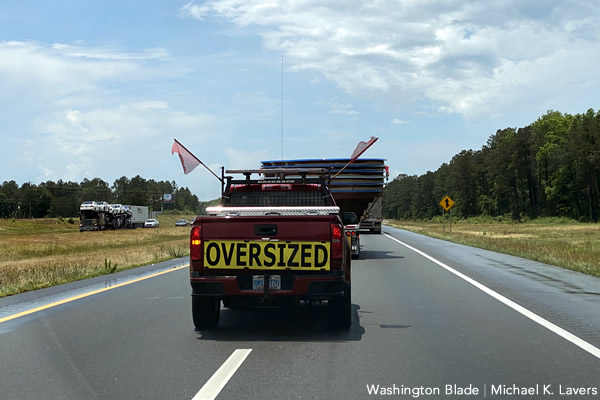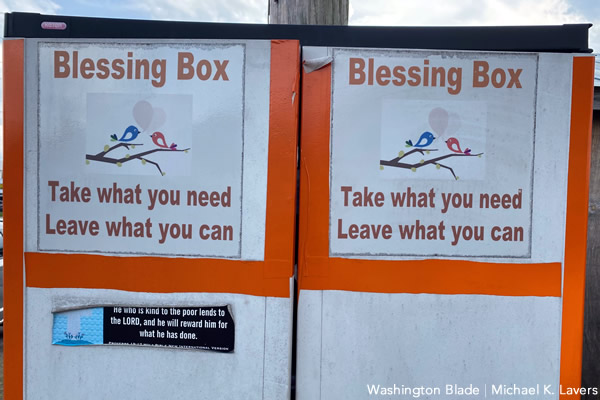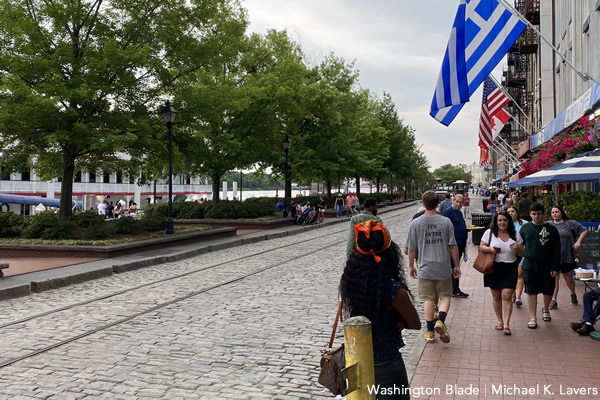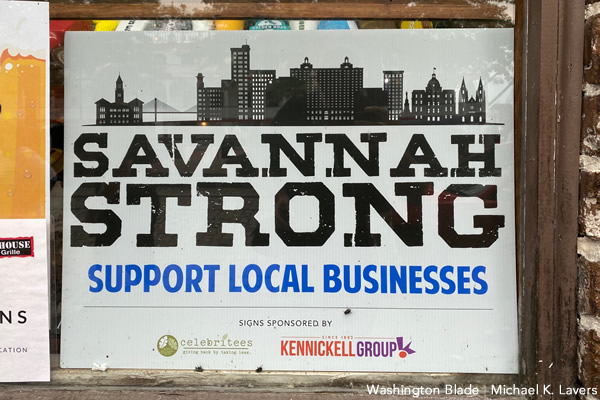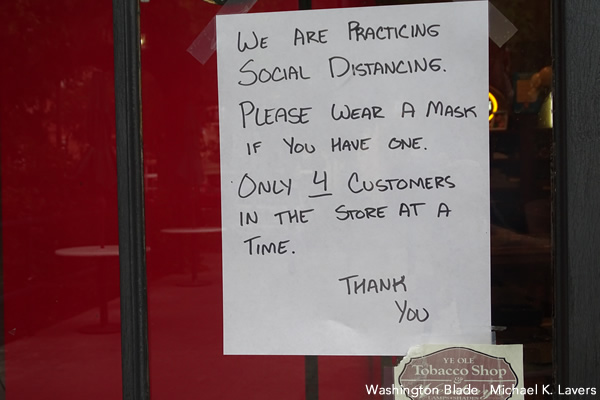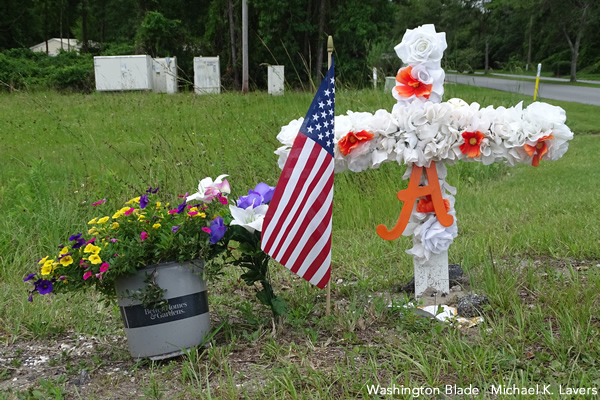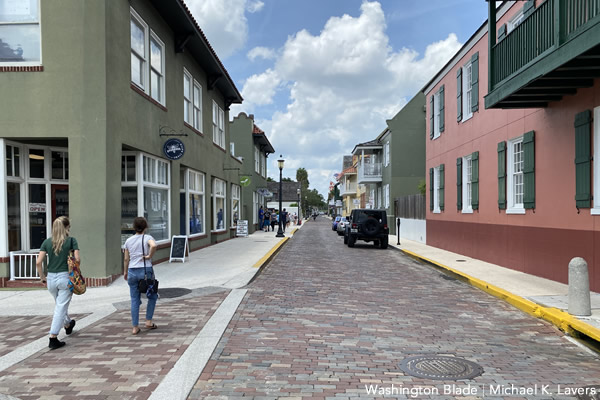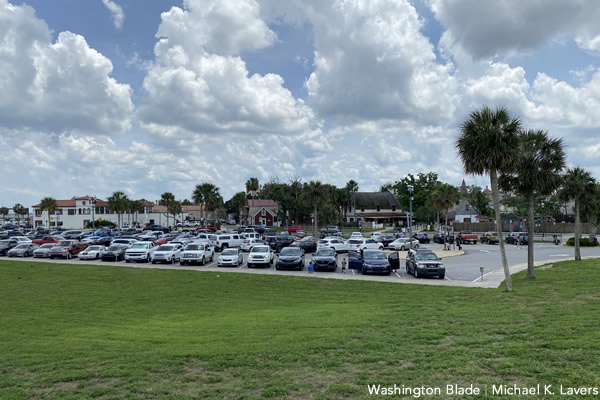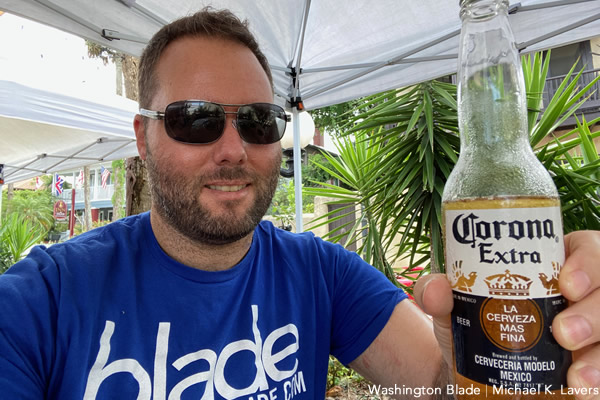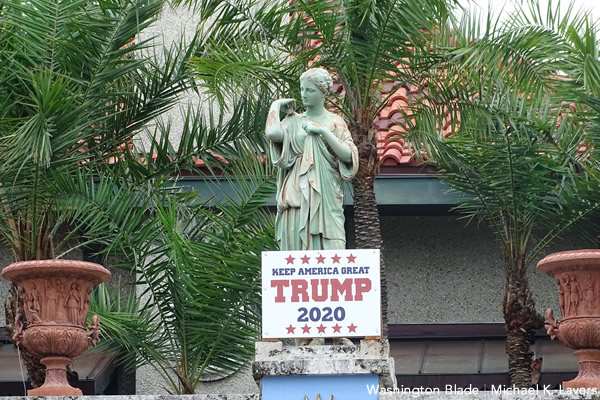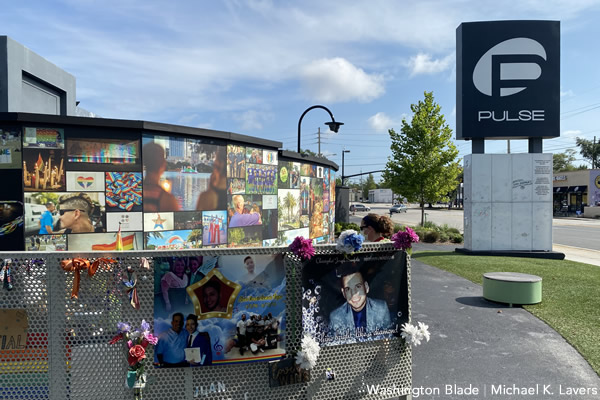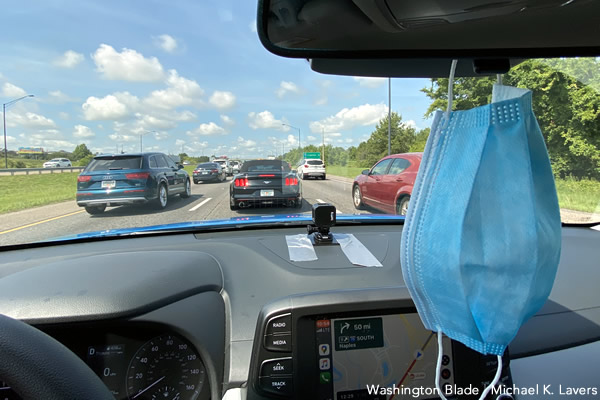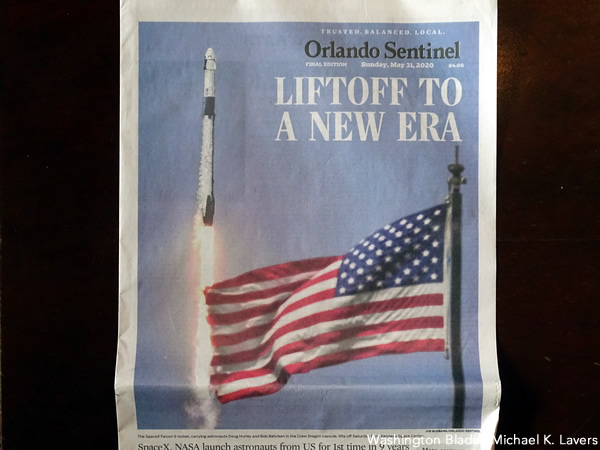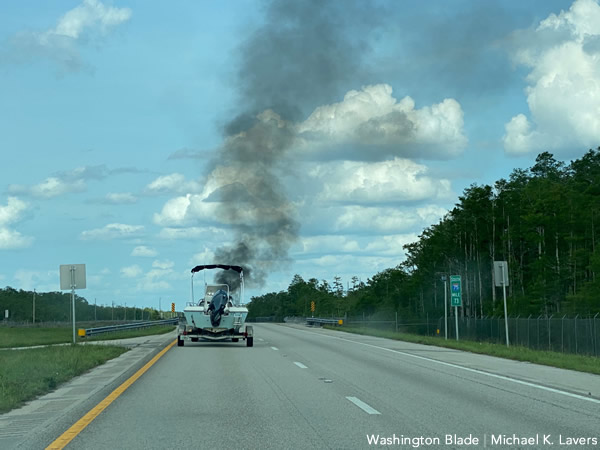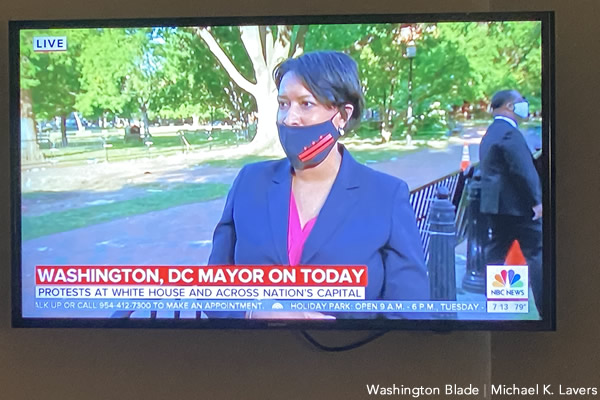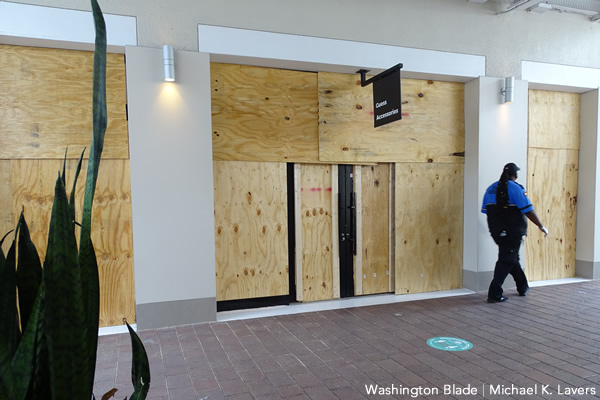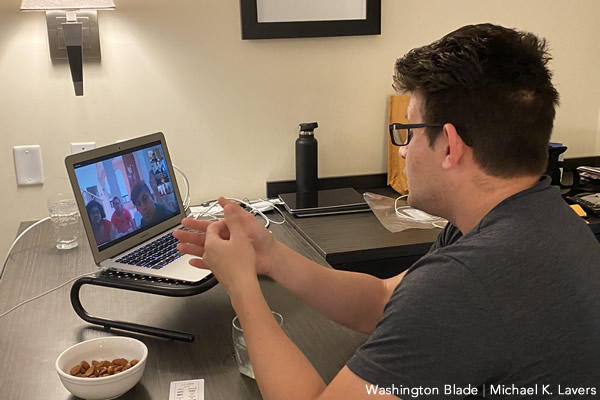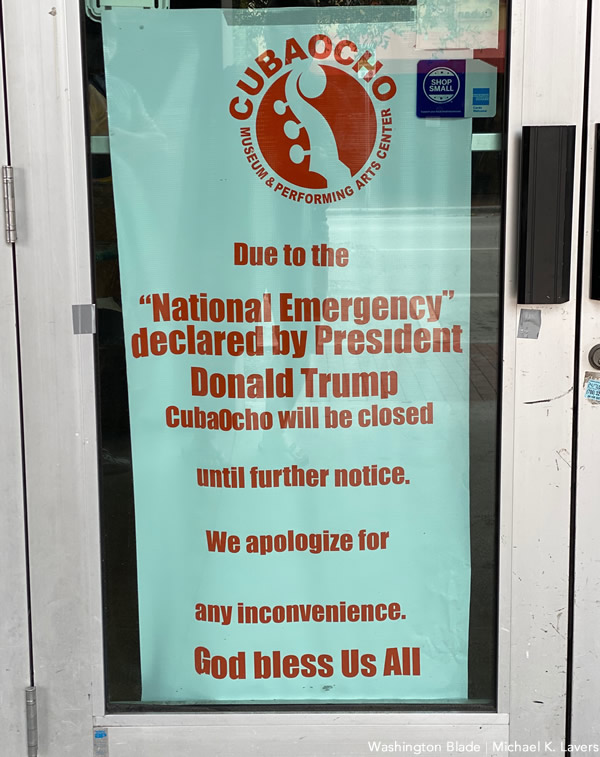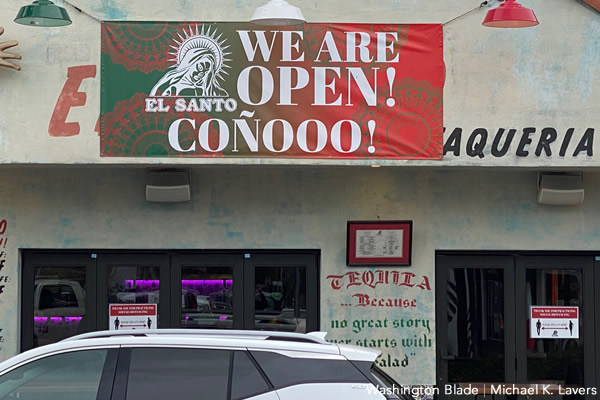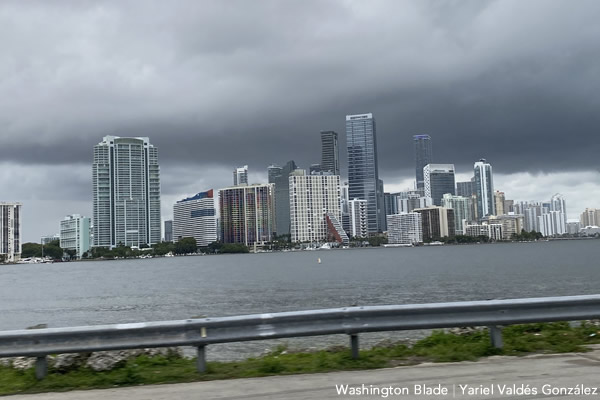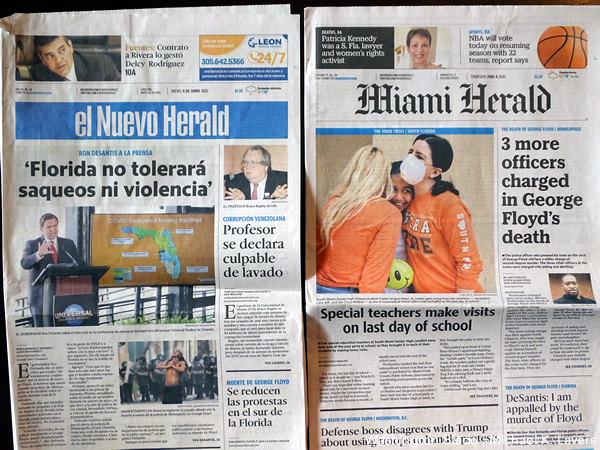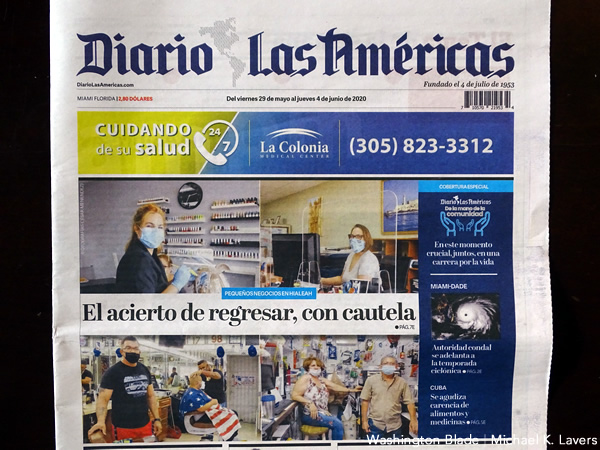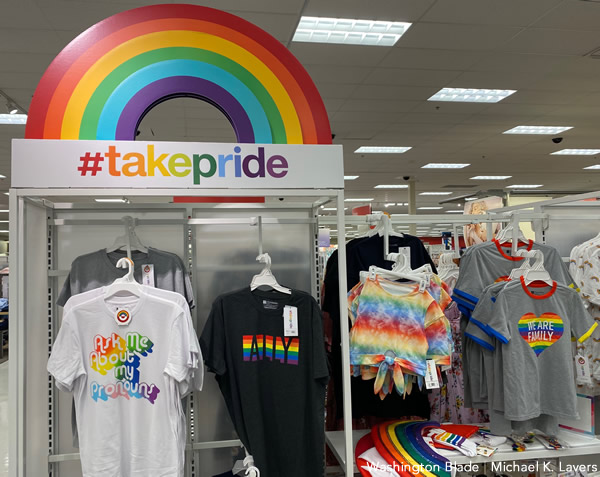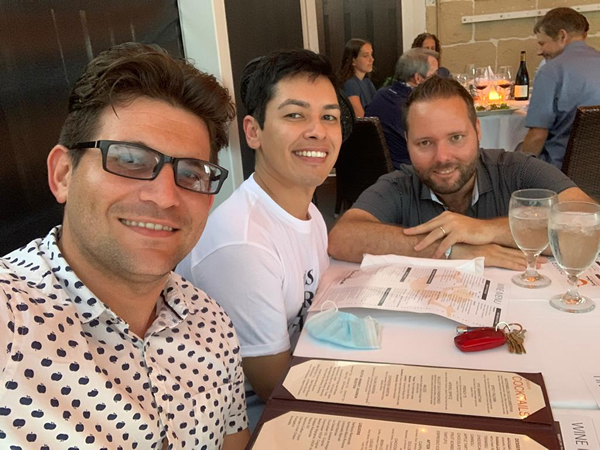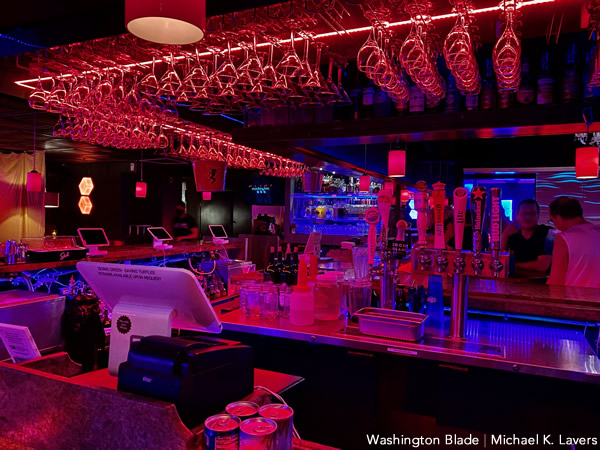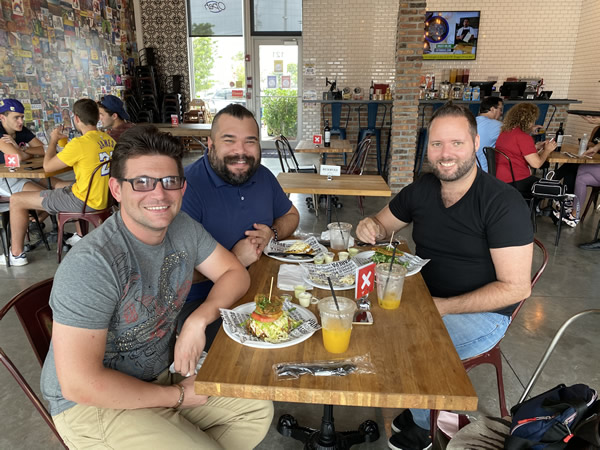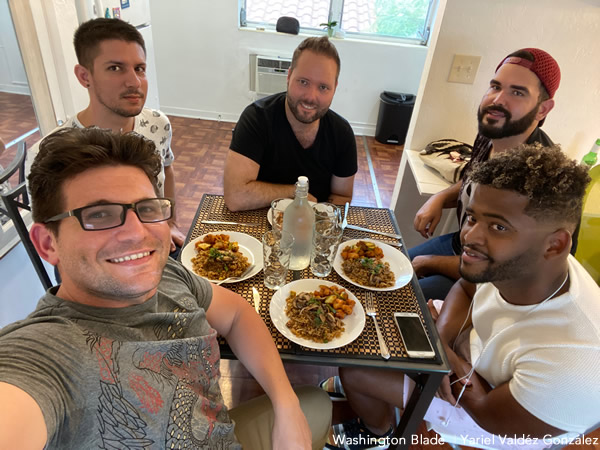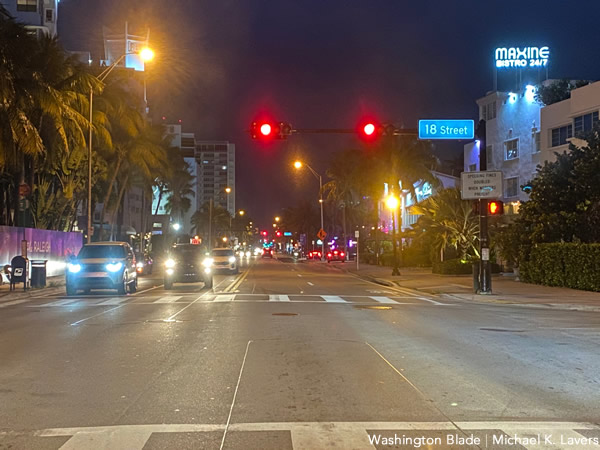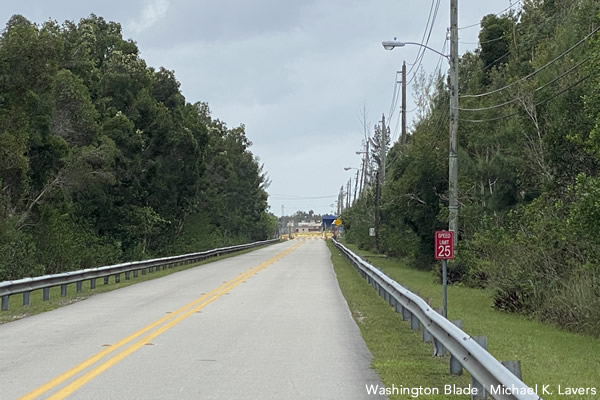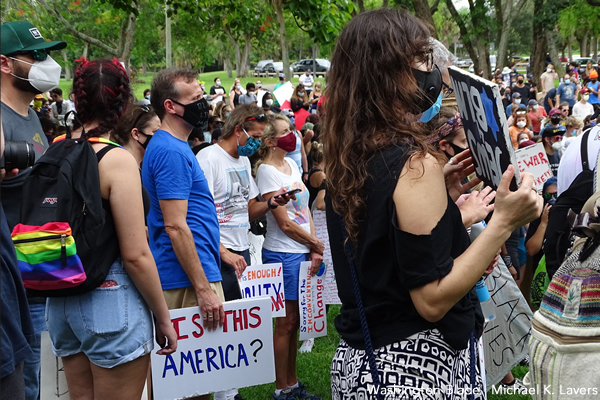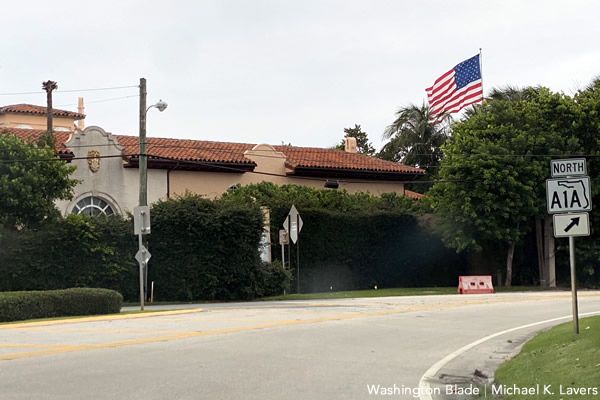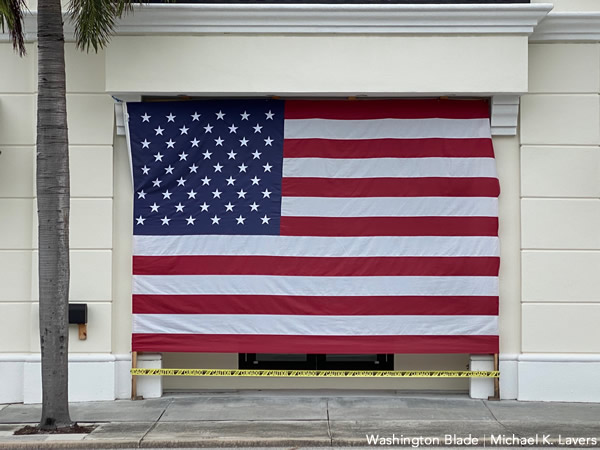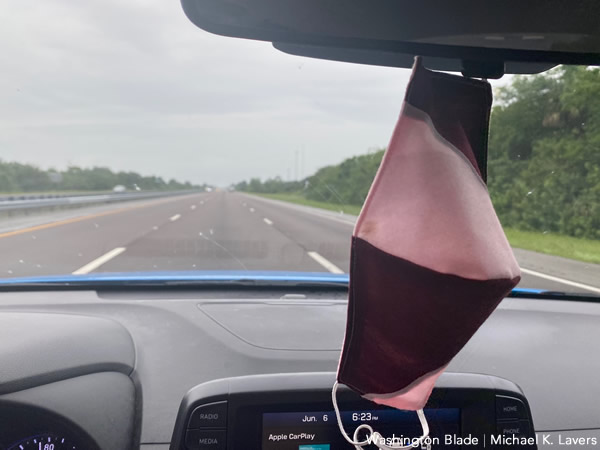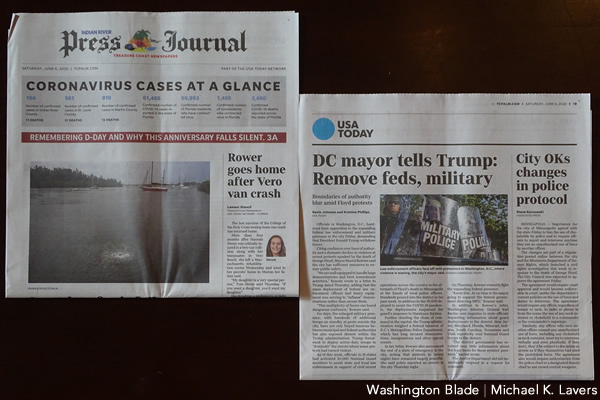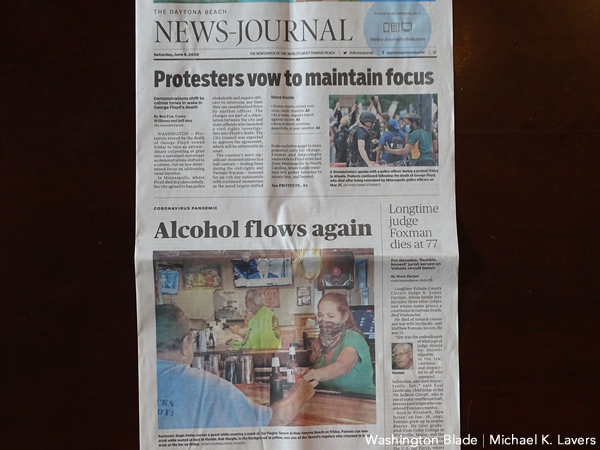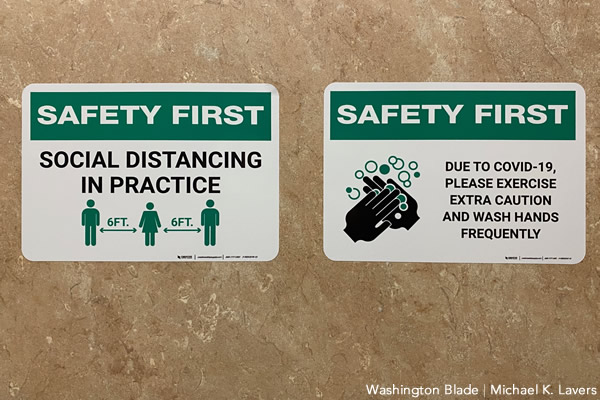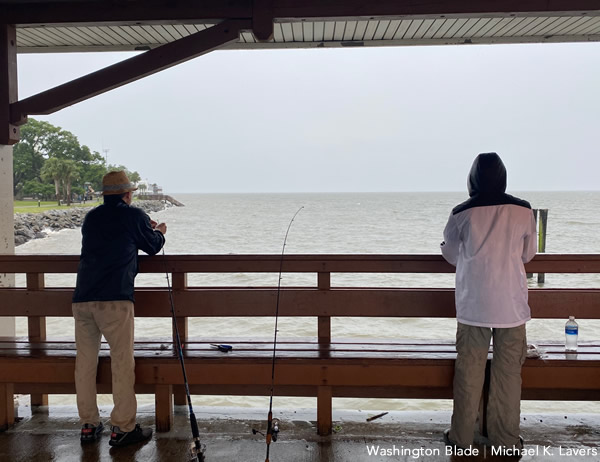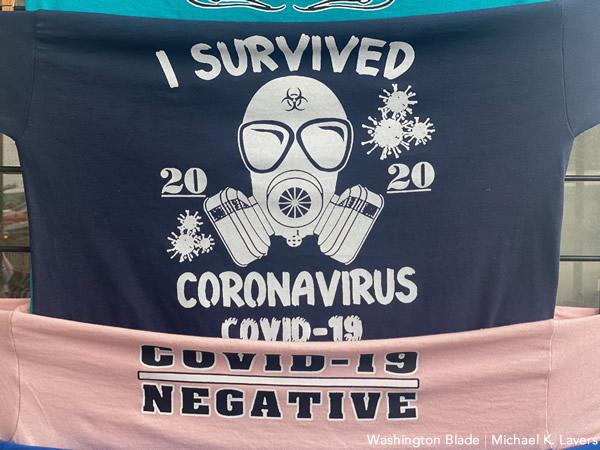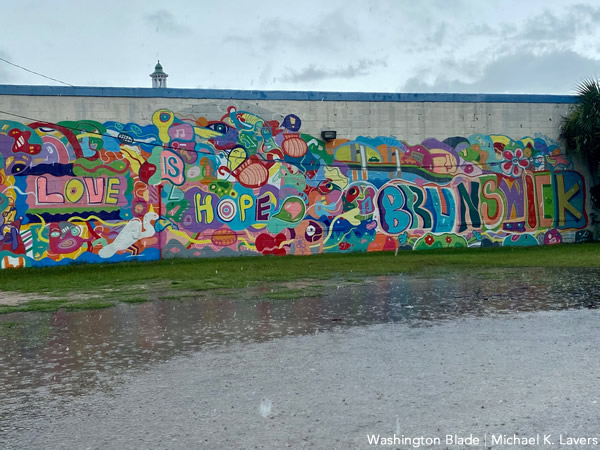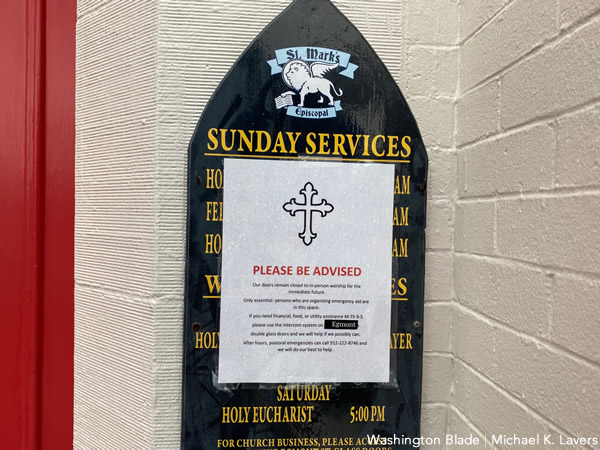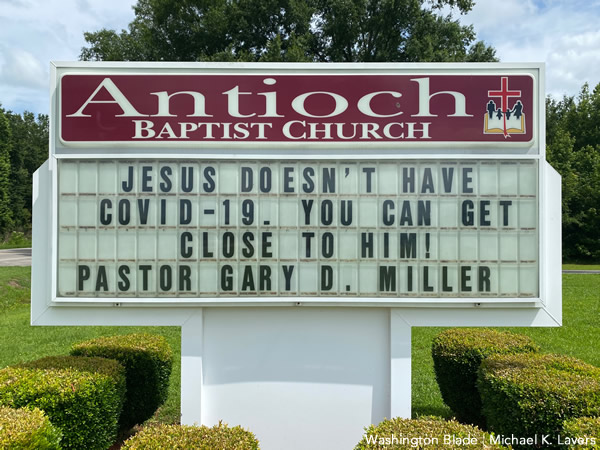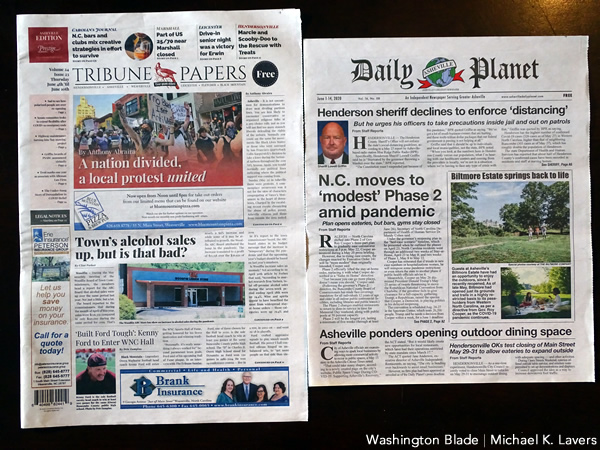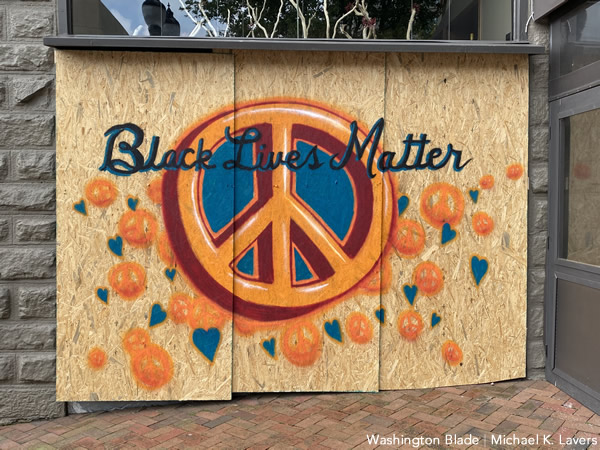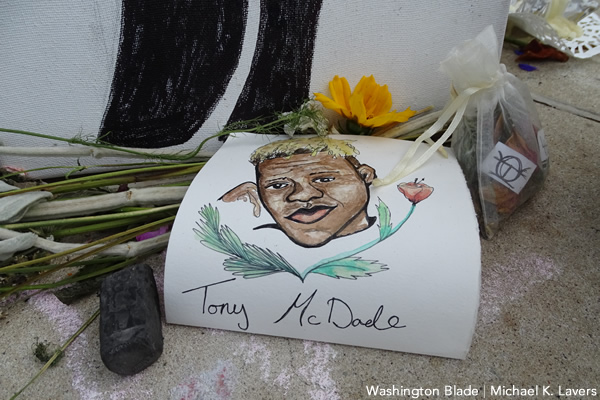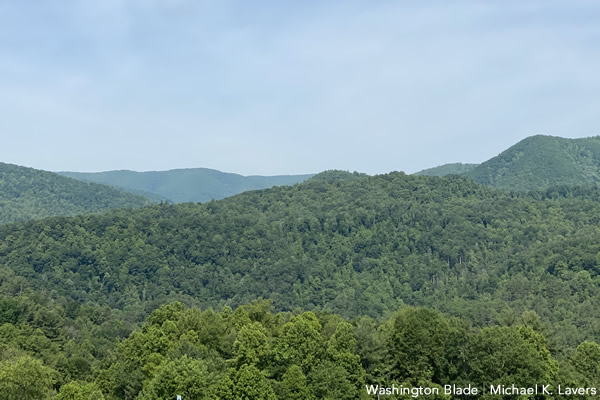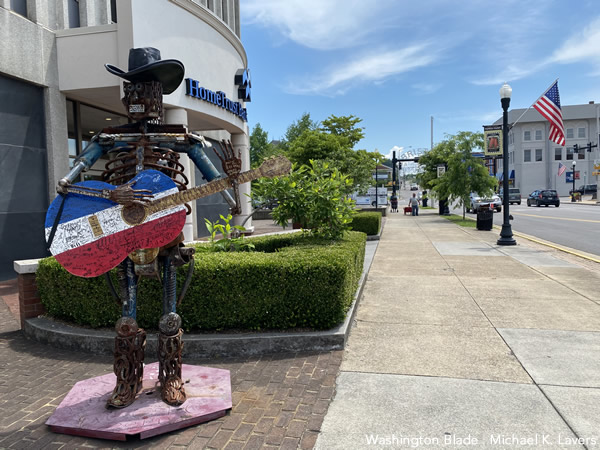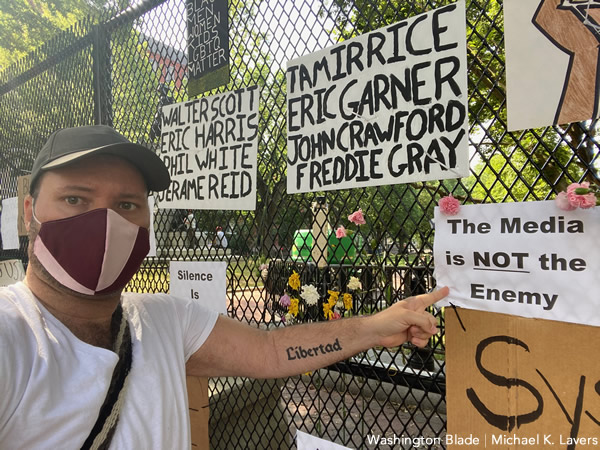 PHOTOS: Taste of Point
'Spring Garden Party' fundraiser for LGBTQ youth scholarships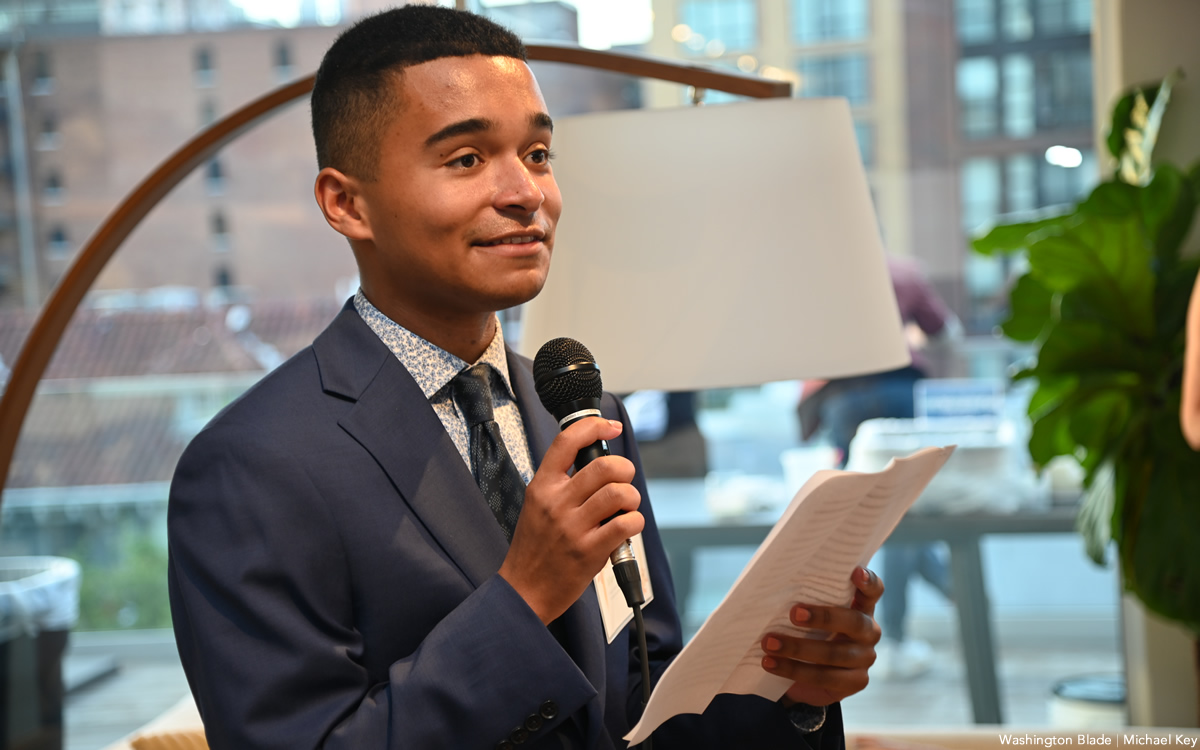 The Point Foundation held "Taste of Point: Spring Garden Party" at the rooftop of Room & Board on Thursday, May 19.
Point Foundation scholar Warren Small of Howard University, currently working as an intern for Rep. Ritchie Torres (D-N.Y.), spoke to attendees about his experiences in the Point scholarship and mentorship program. Local restaurants and bars Amparo, Barkada, Compass Rose Bar & Kitchen, Hank's Oyster Bar, Republic Restoratives, Serenata and Ten Eyck Brewing provided gourmet food and craft cocktails. Drag performer Kitti Chanel Fairfield and DJ Tezrah provided entertainment.
Activist, businesswoman and Point Foundation booster Sharon Brackett was honored posthumously in a ceremony at the event.
(Washington Blade photos by Michael Key)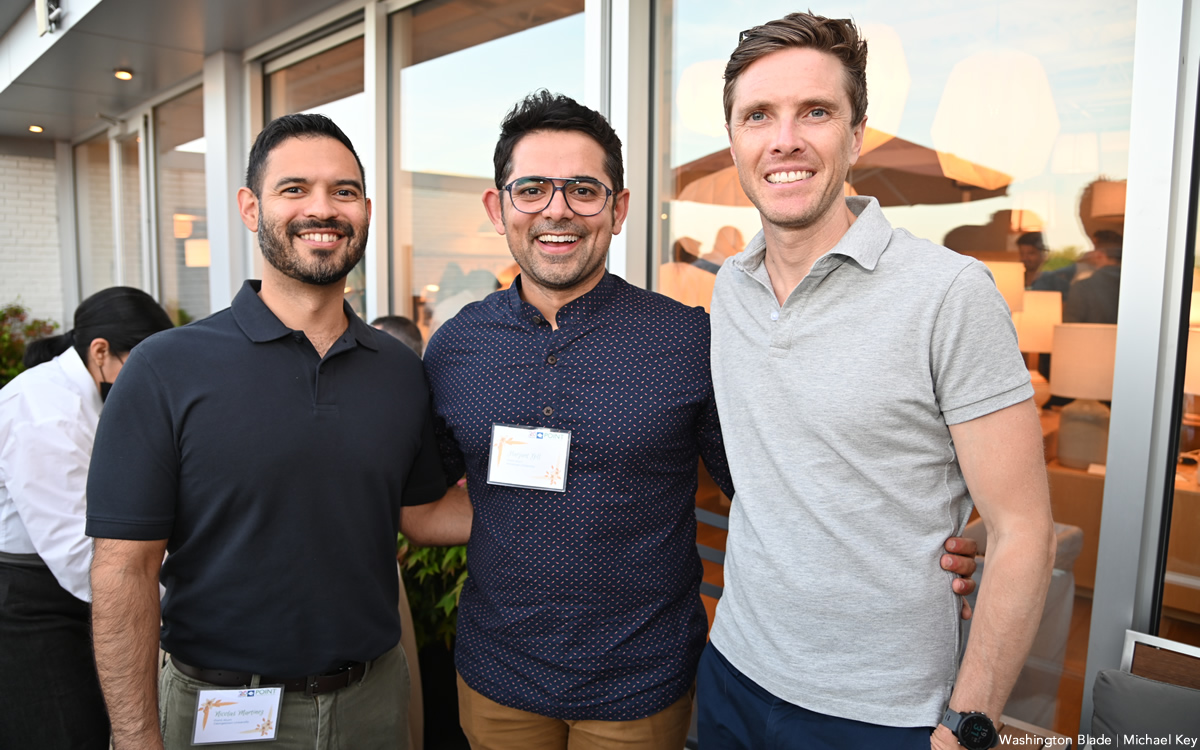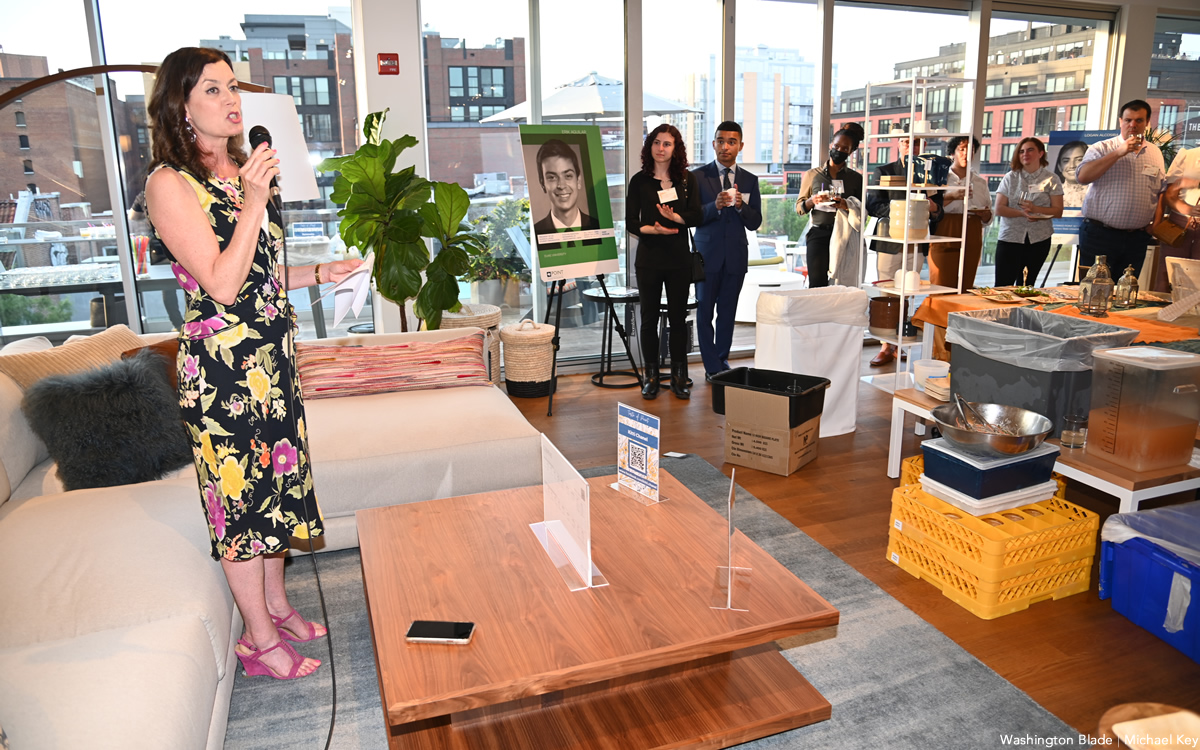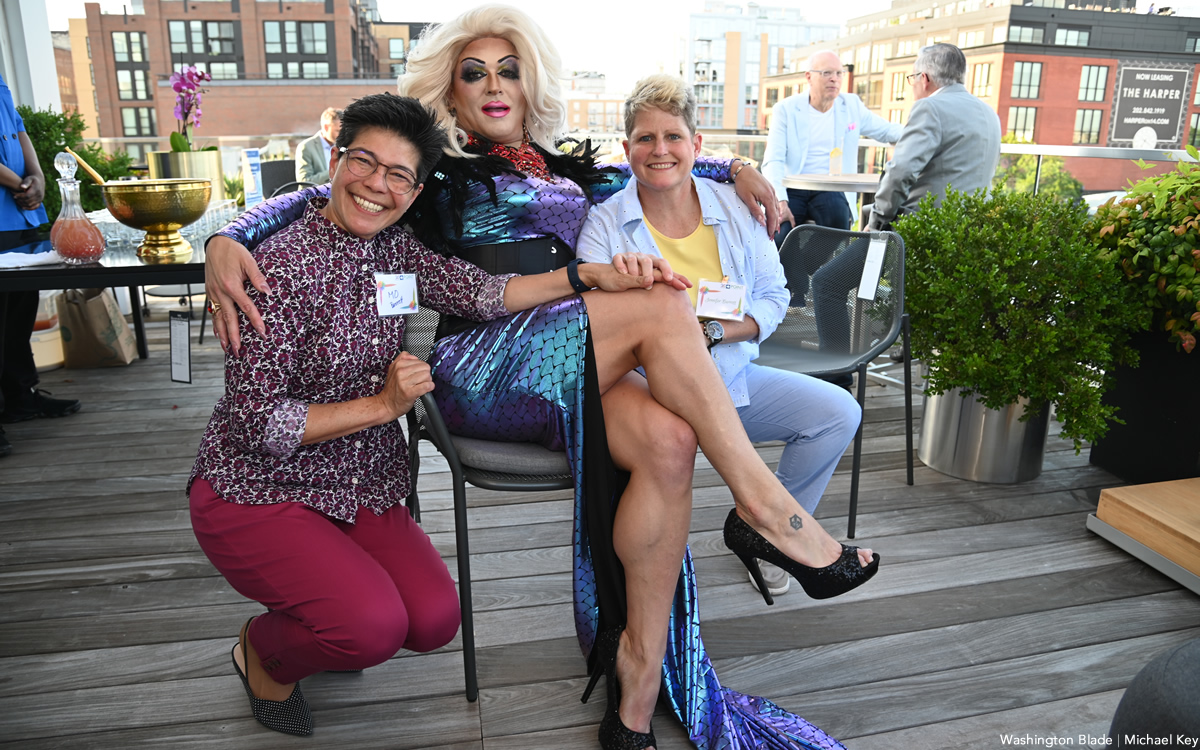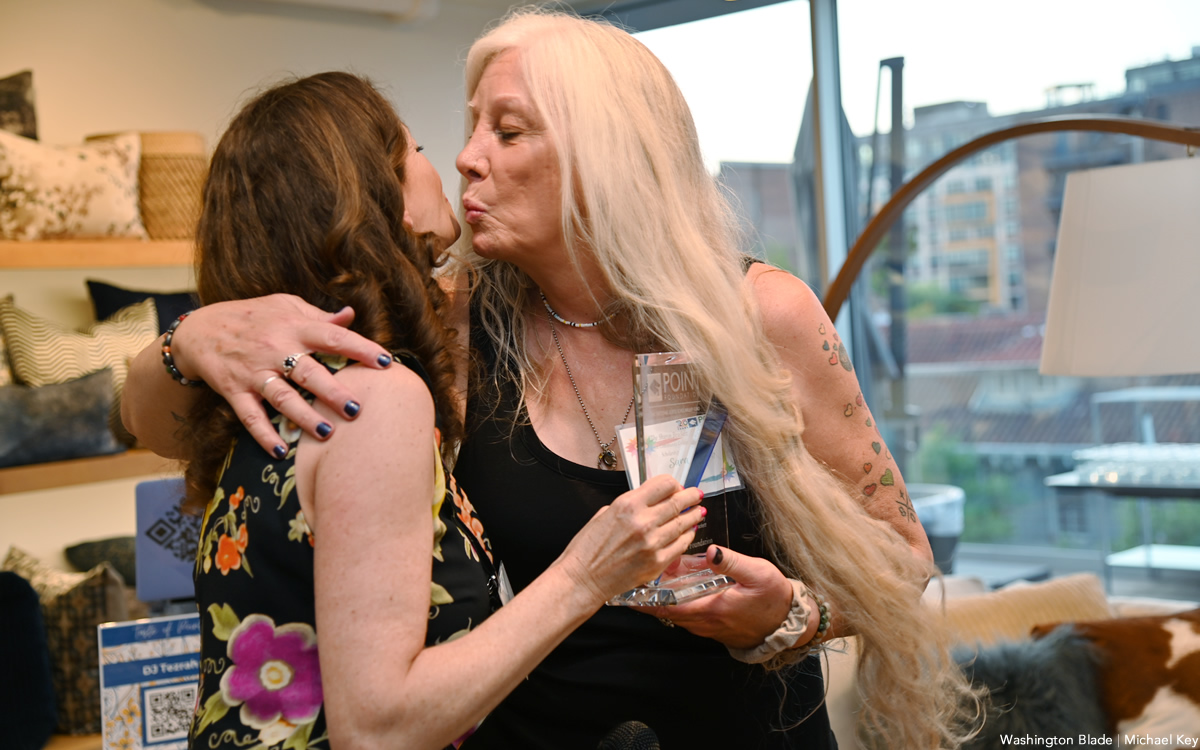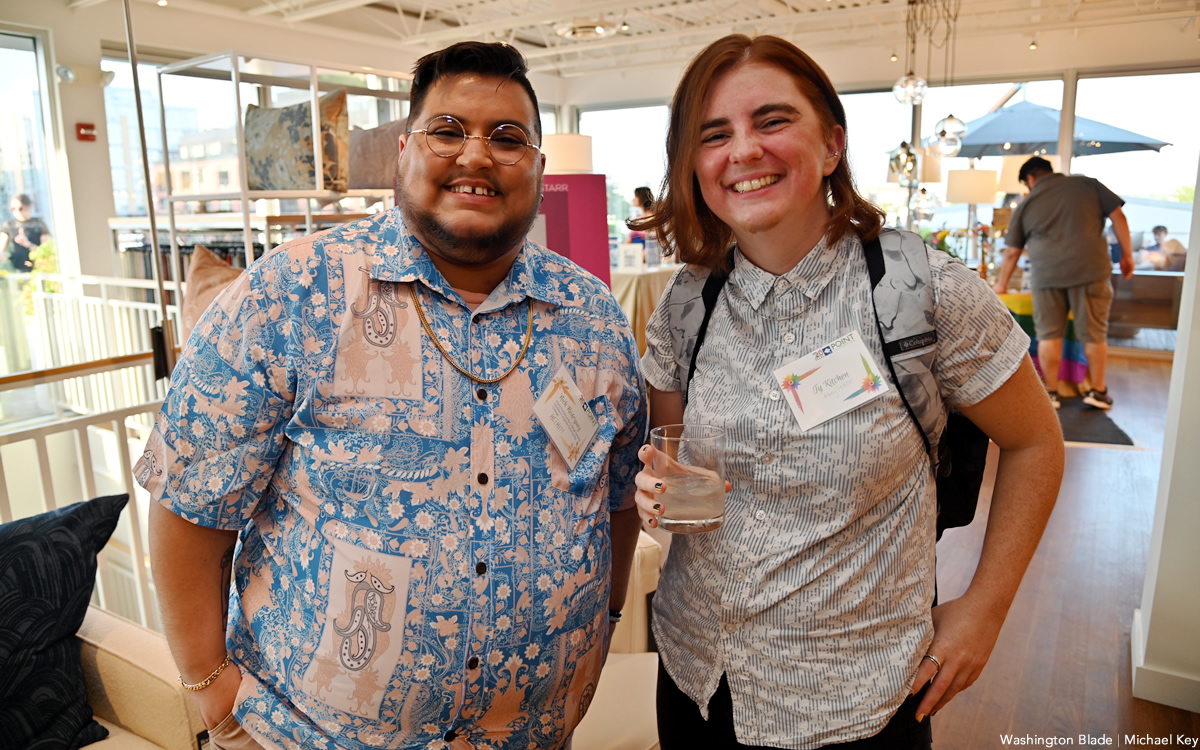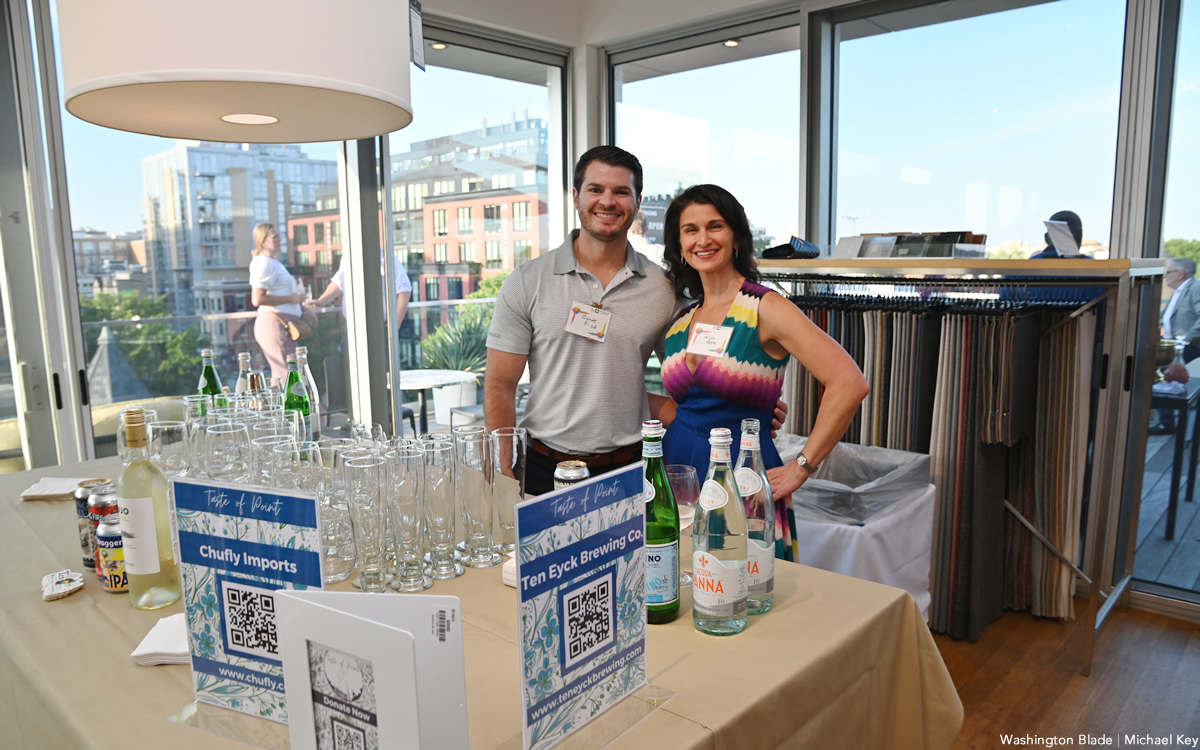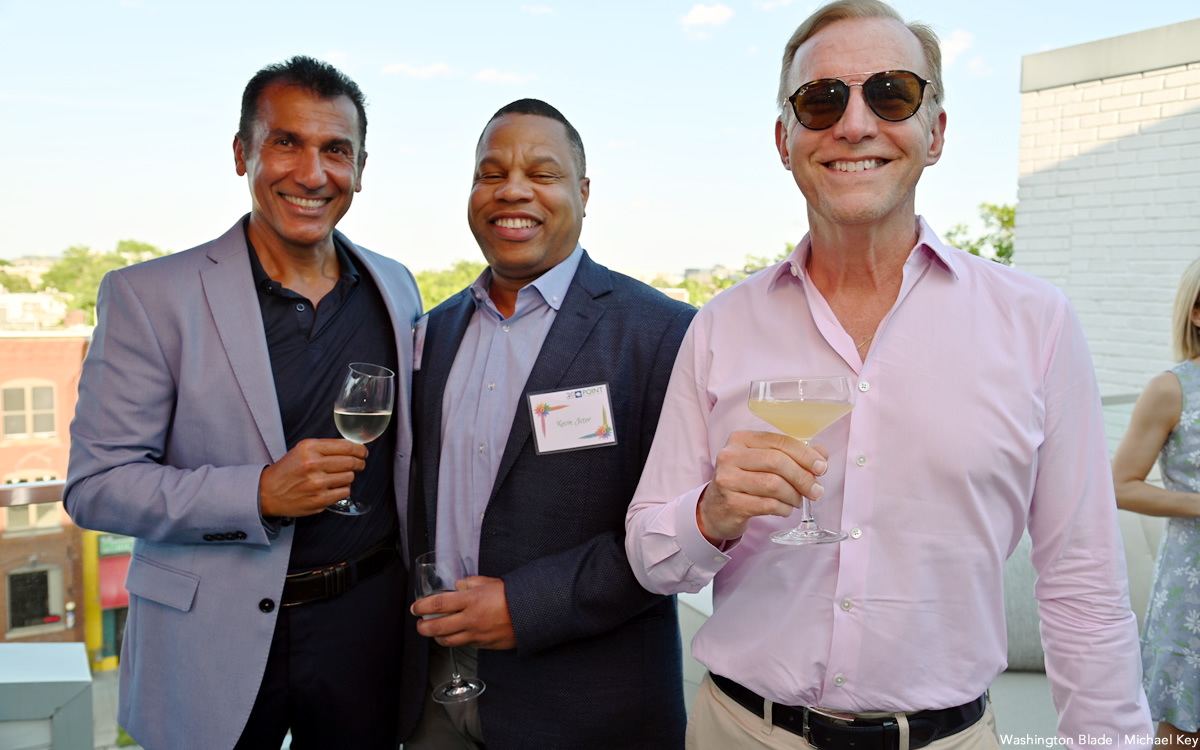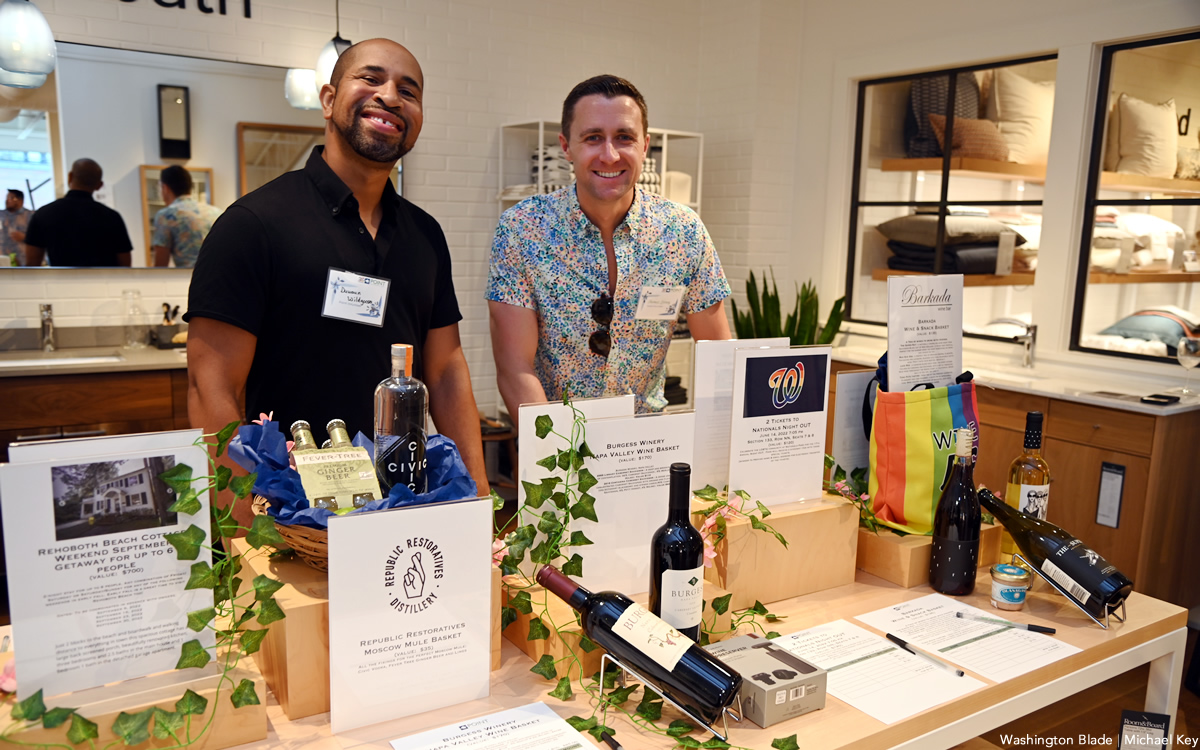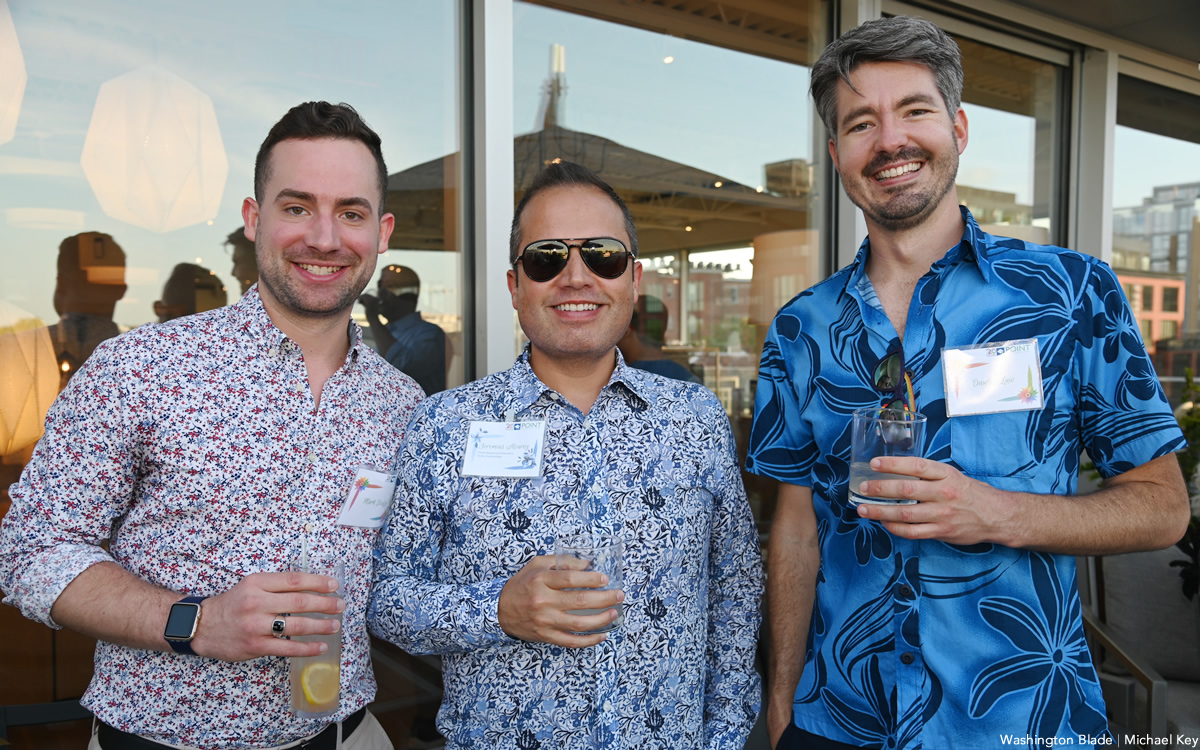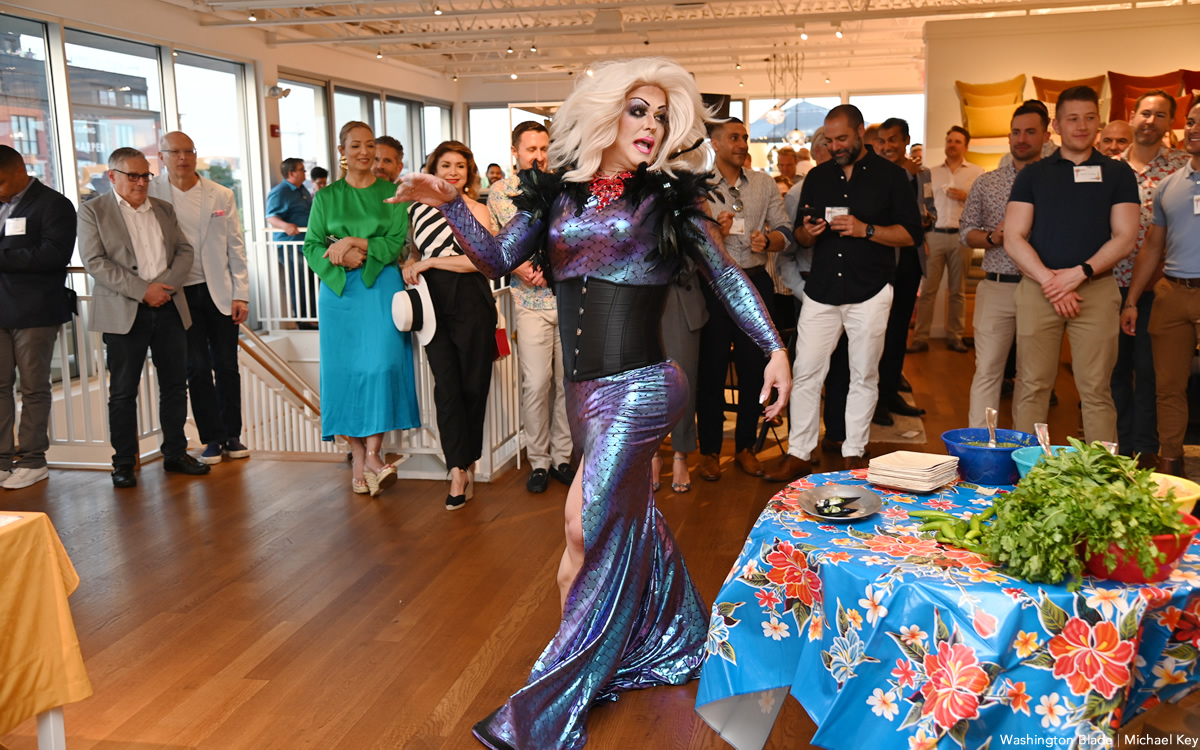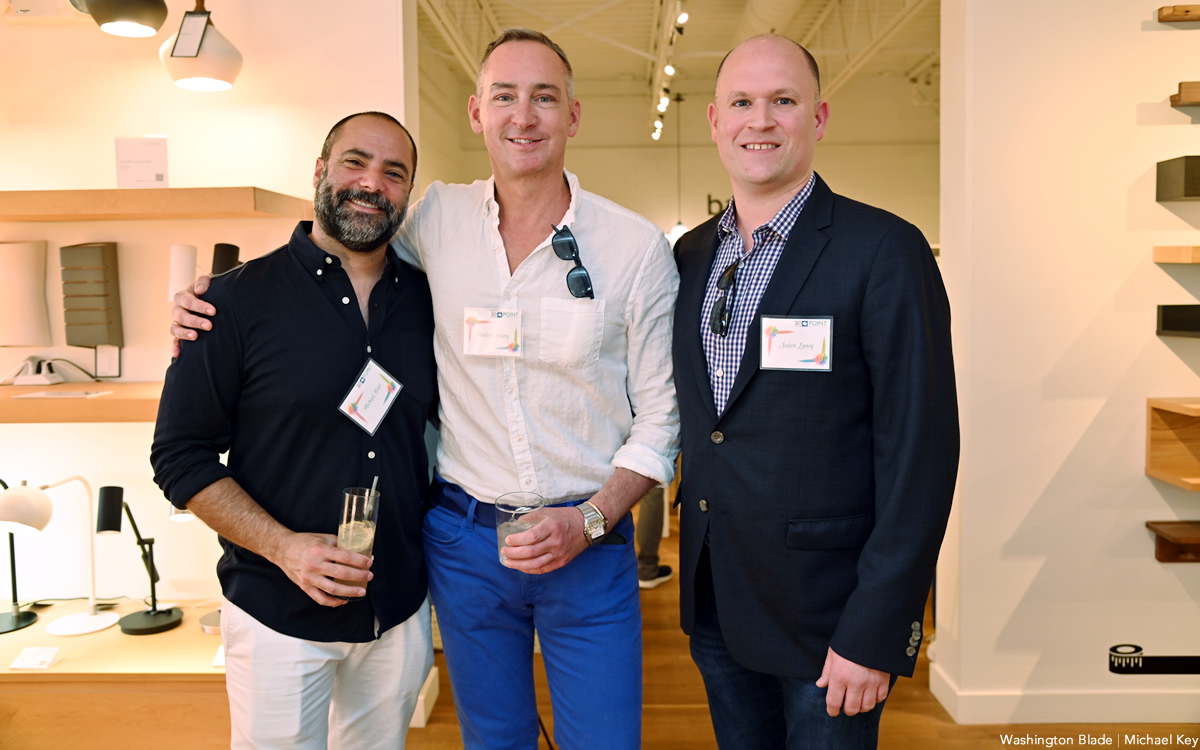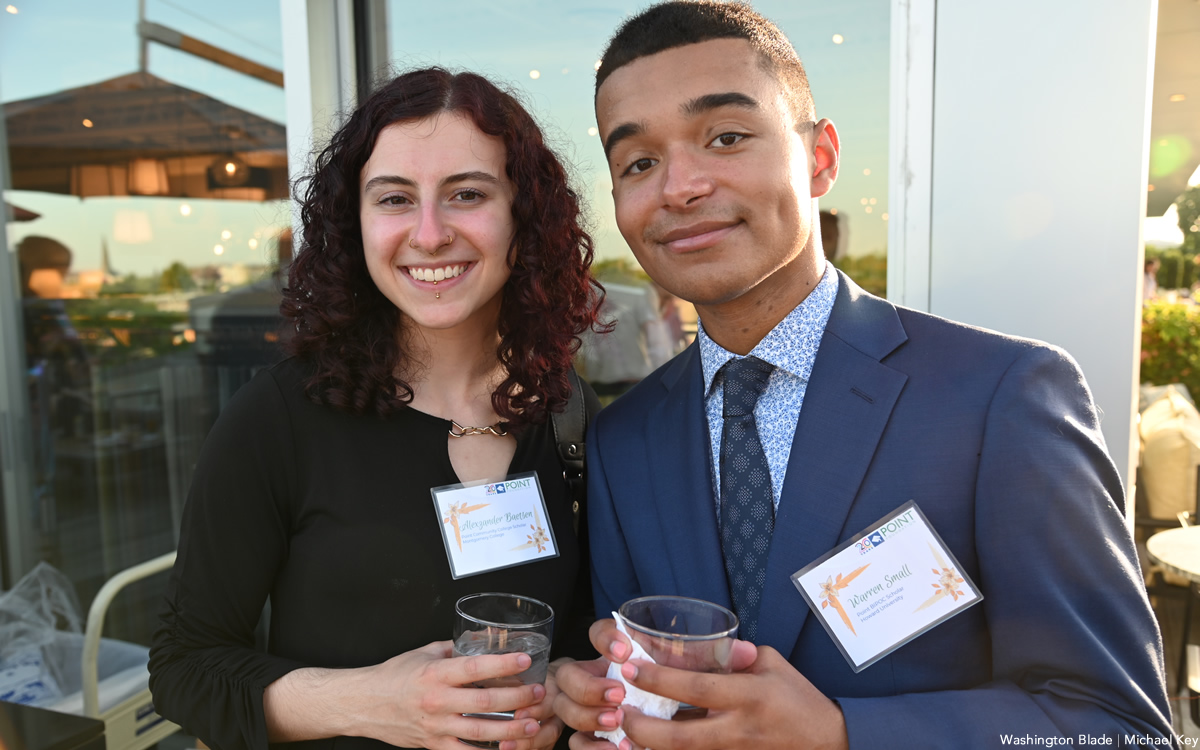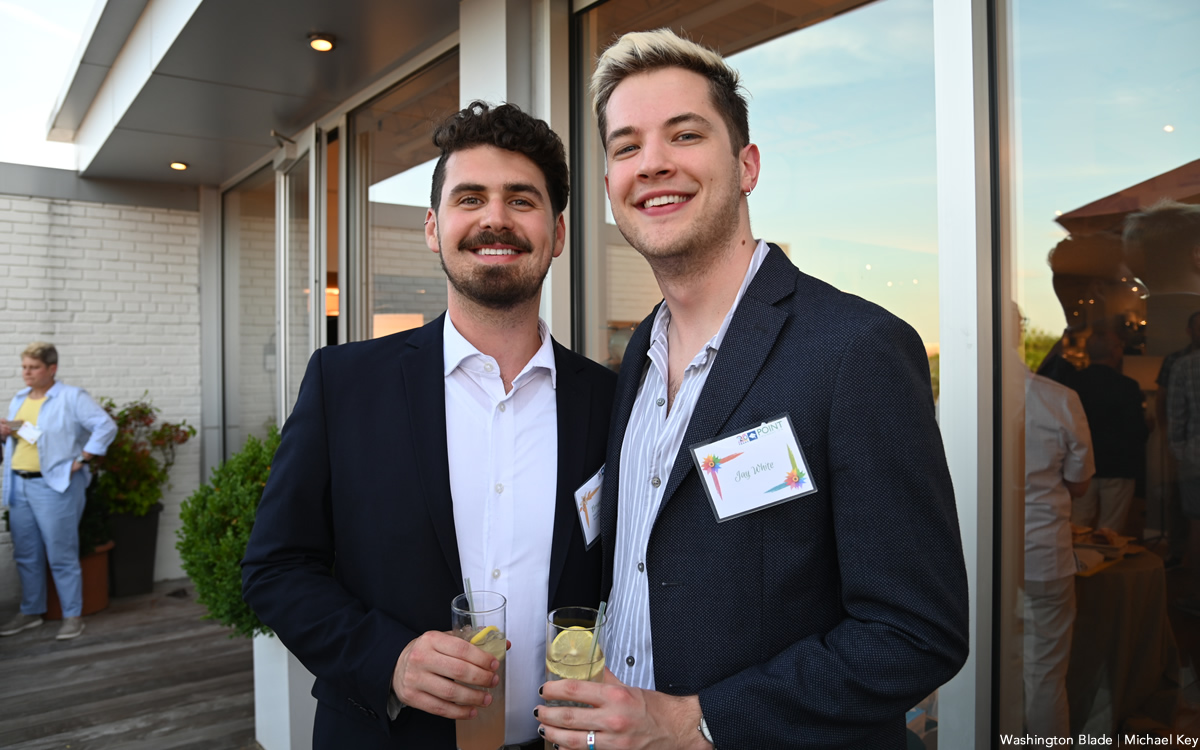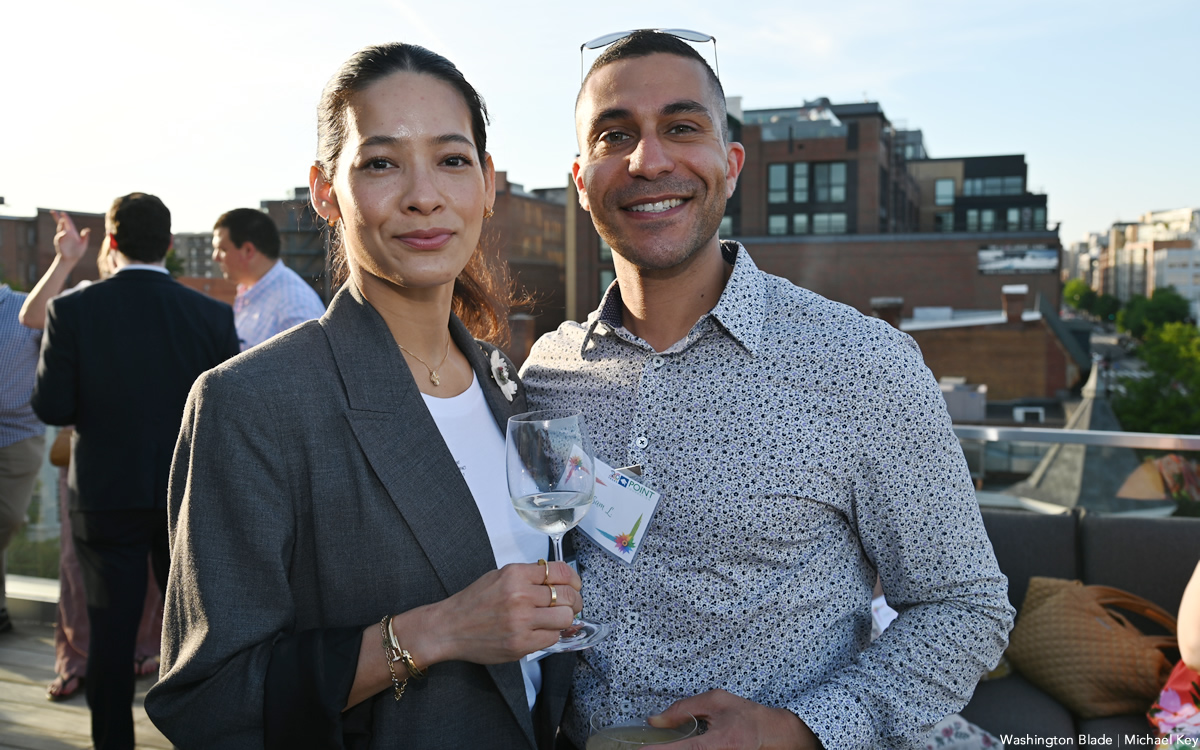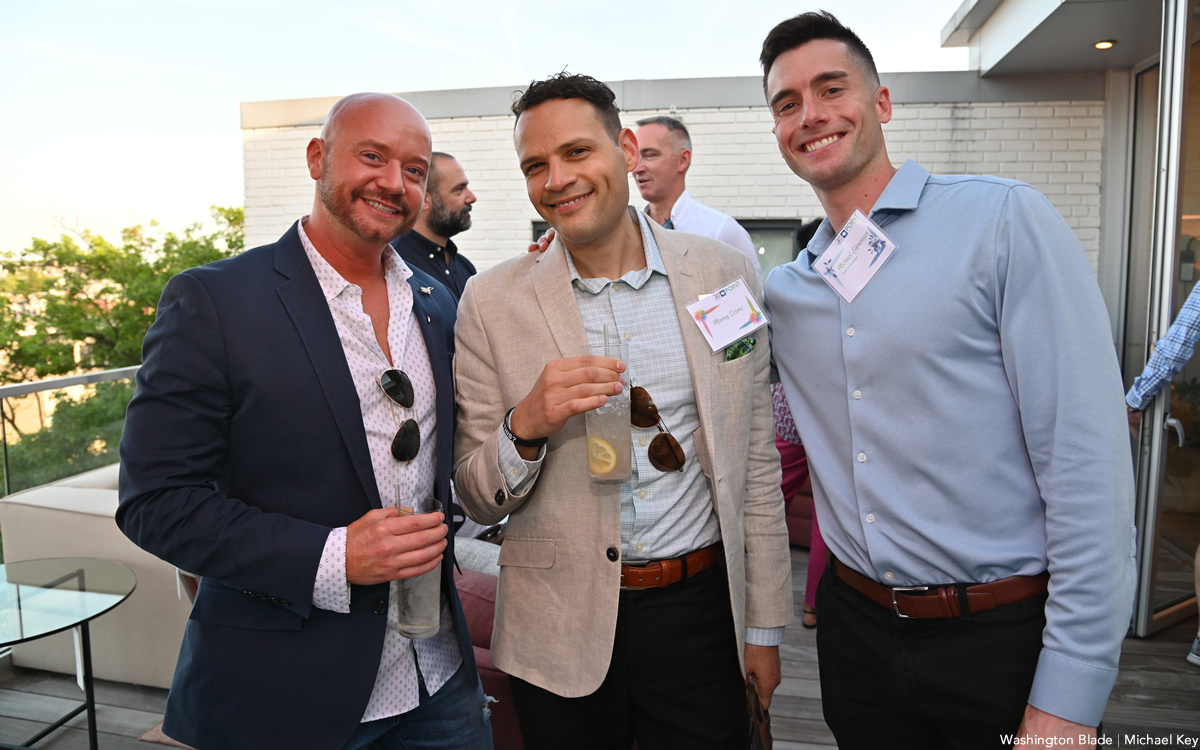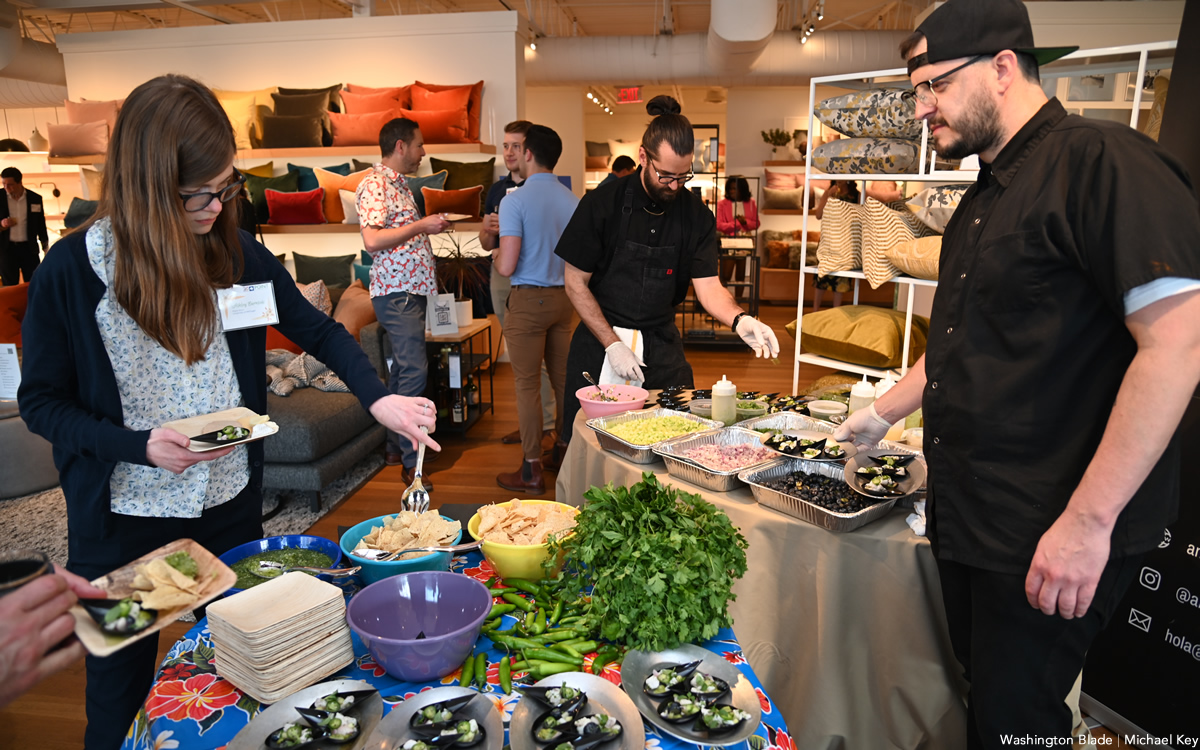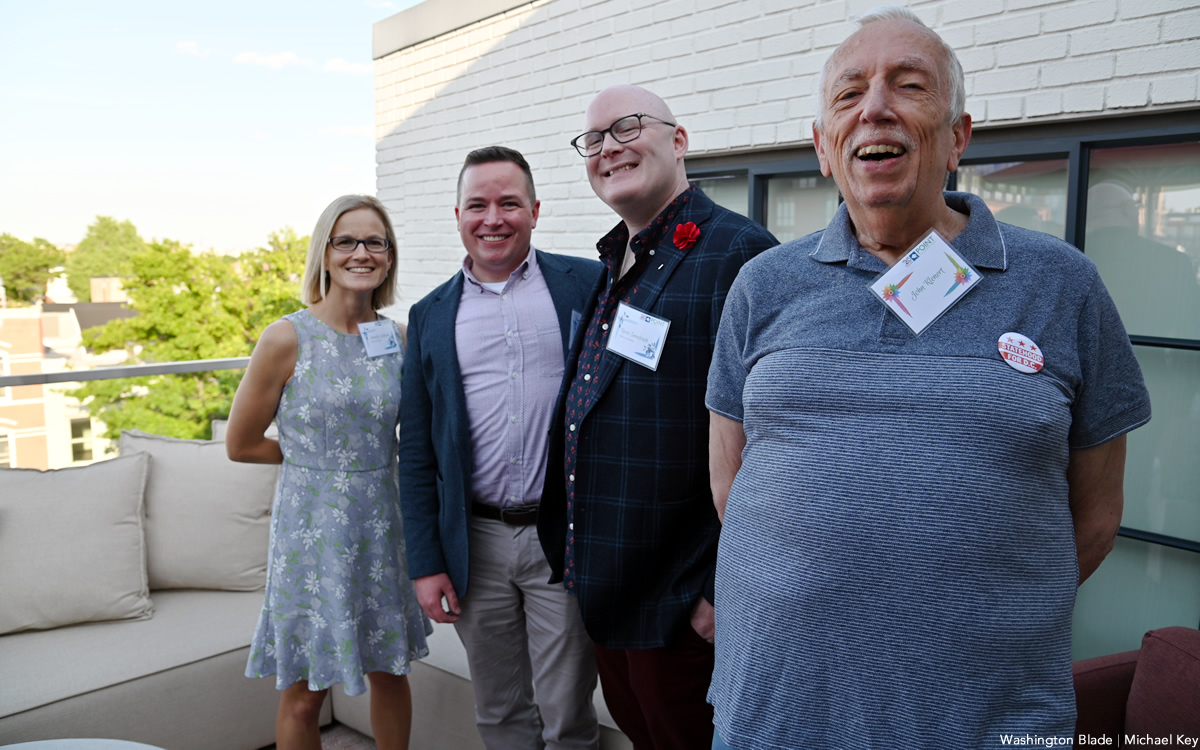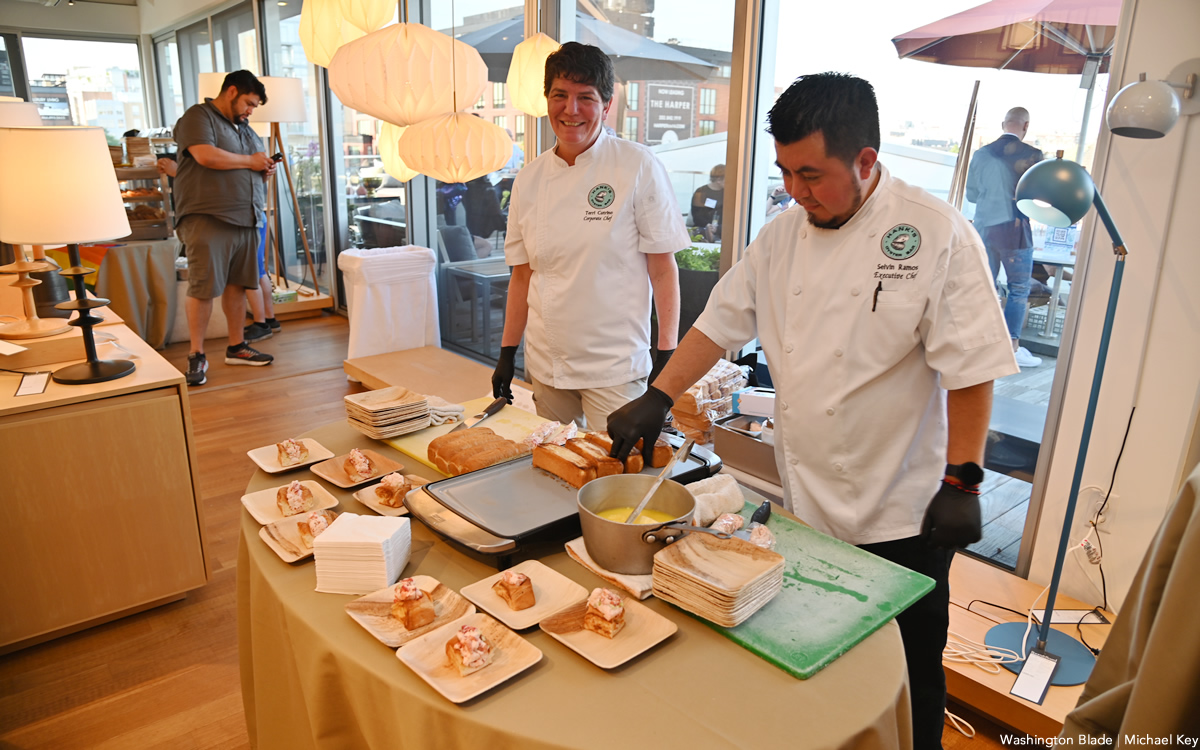 PHOTOS: Miss Gay DC America
Tatiyanna Voche' crowned pageant winner at As You Are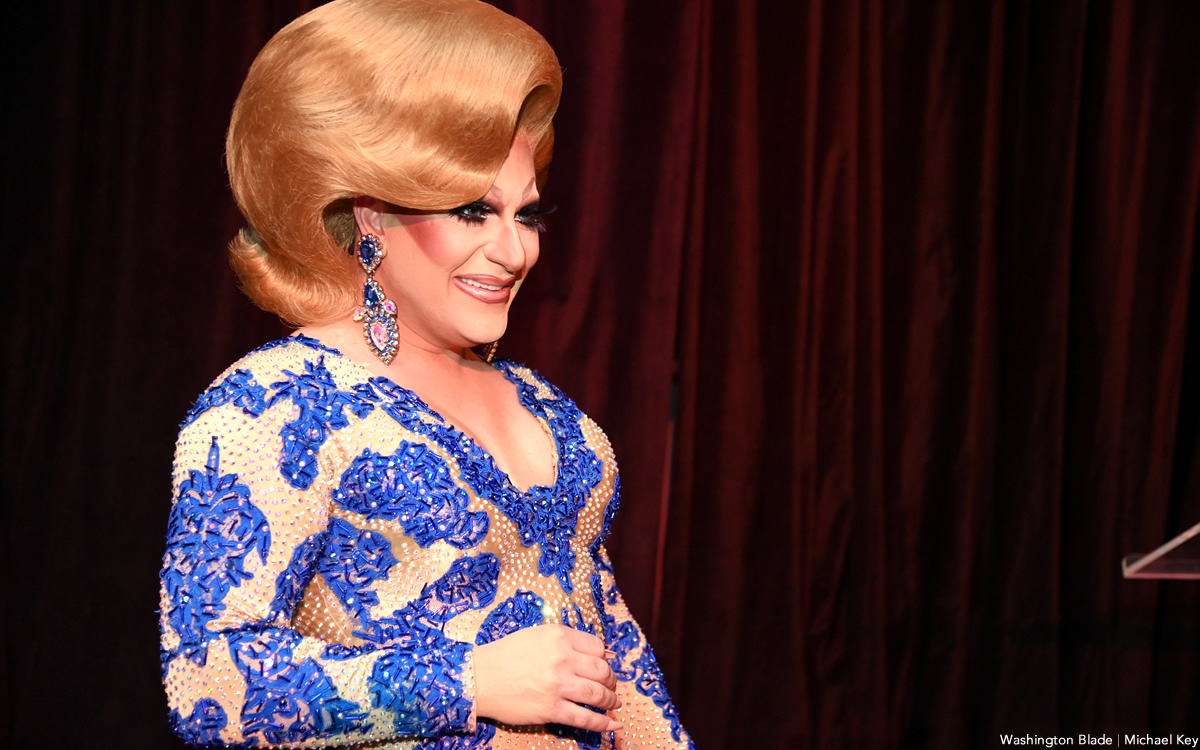 The Miss Gay DC America pageant returned this year at As You Are on Saturday. Tatiyanna Voche' was crowned Miss Gay DC America 2022 and is qualified to compete in the Miss Gay America 2023 competition in January.
(Washington Blade photo by Michael Key)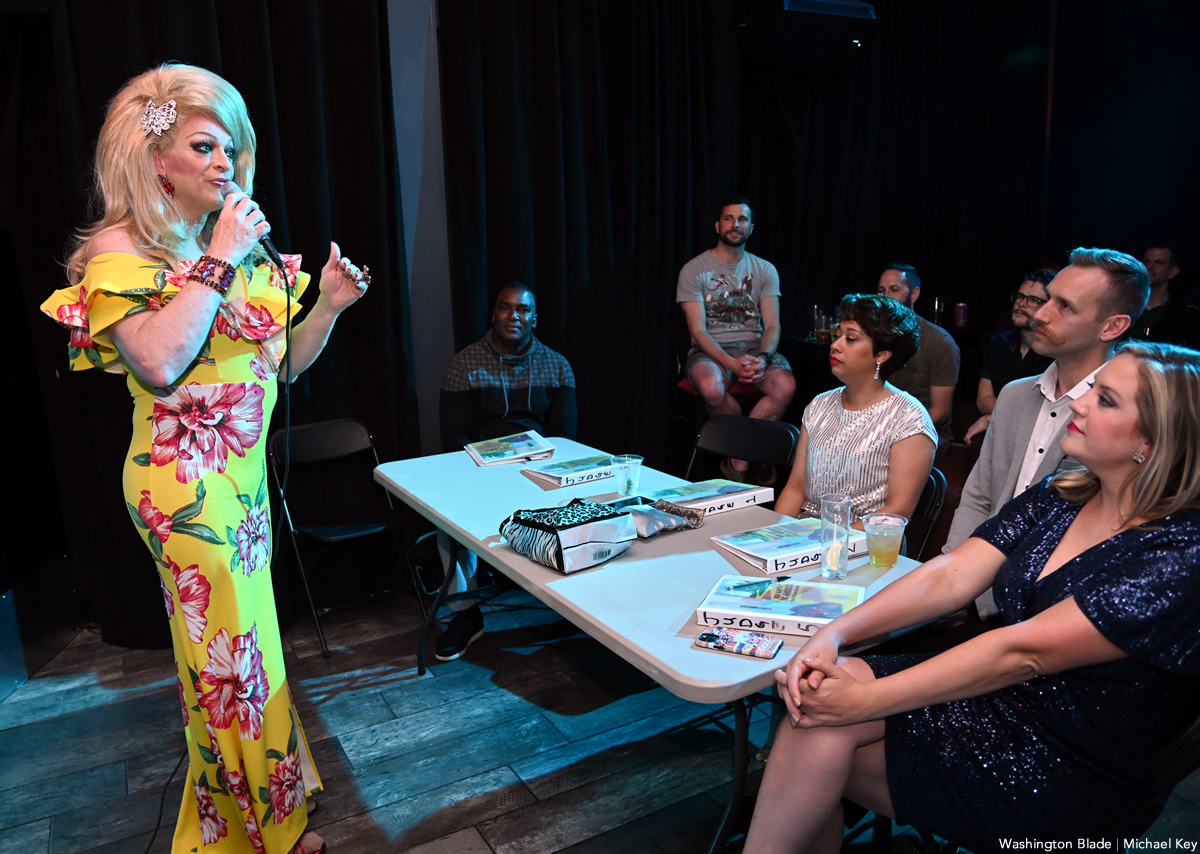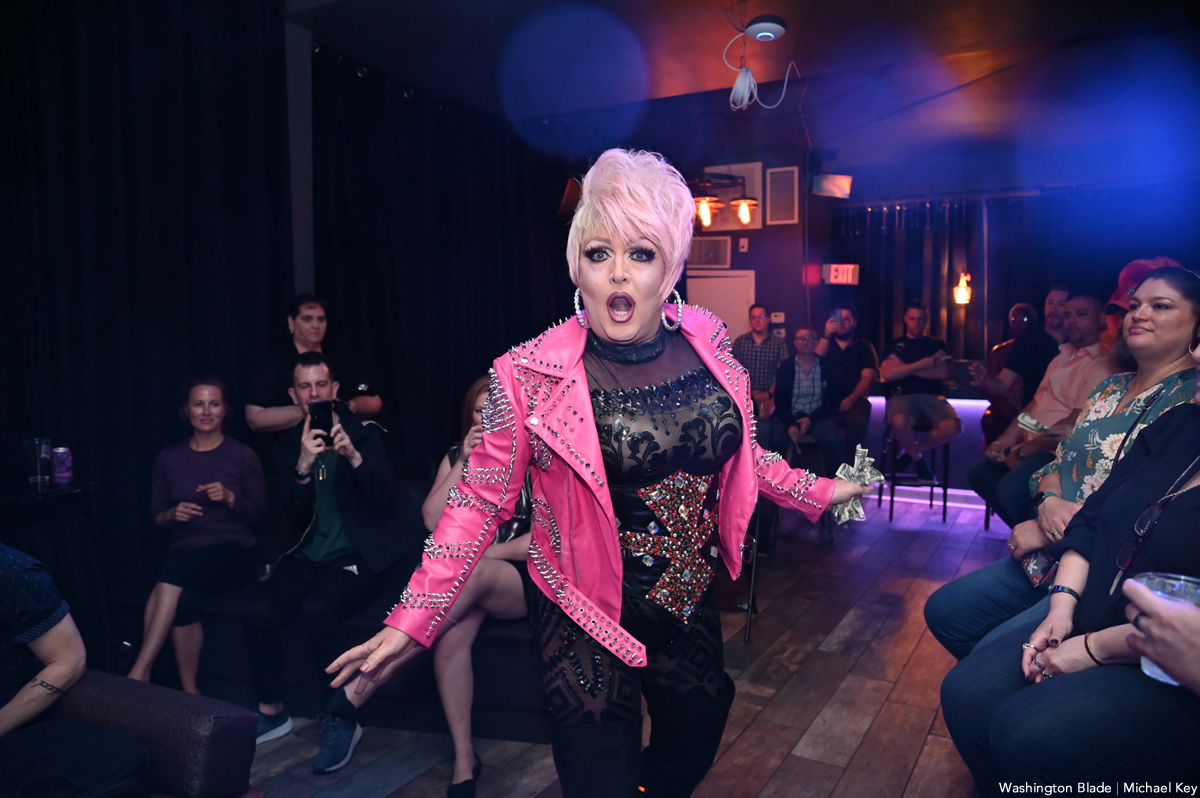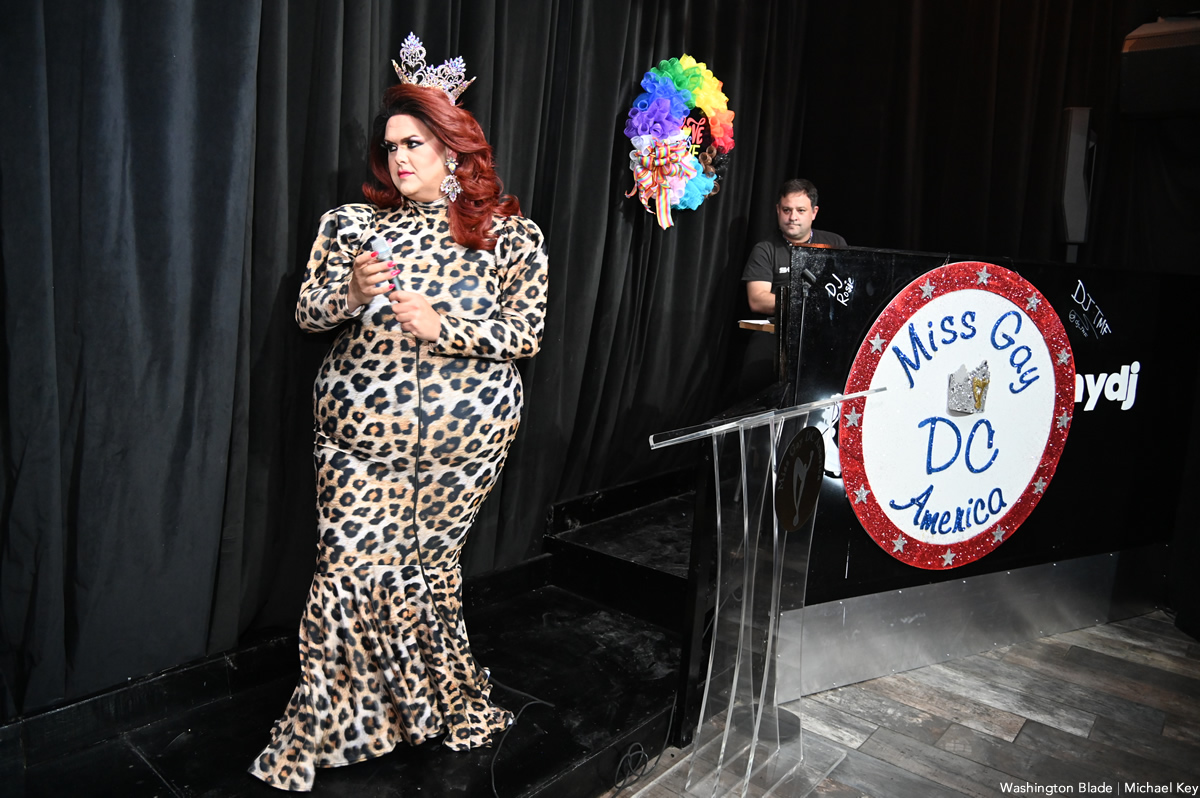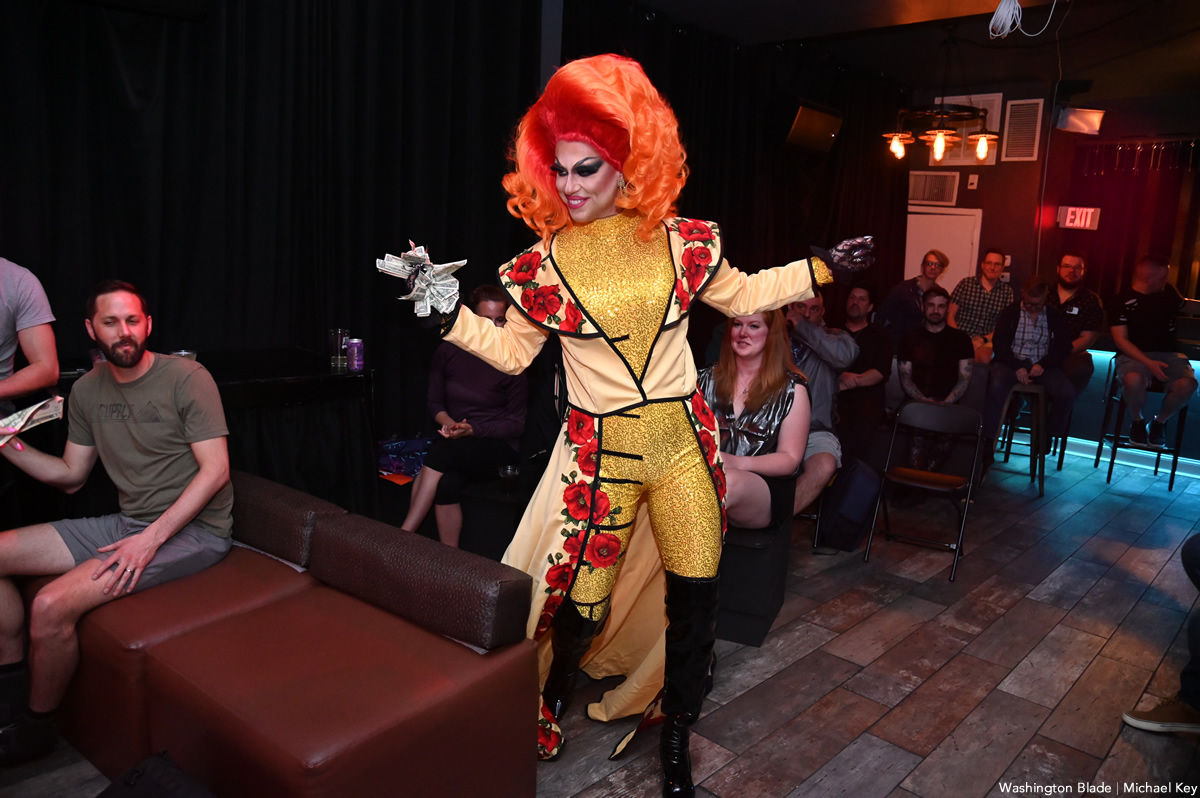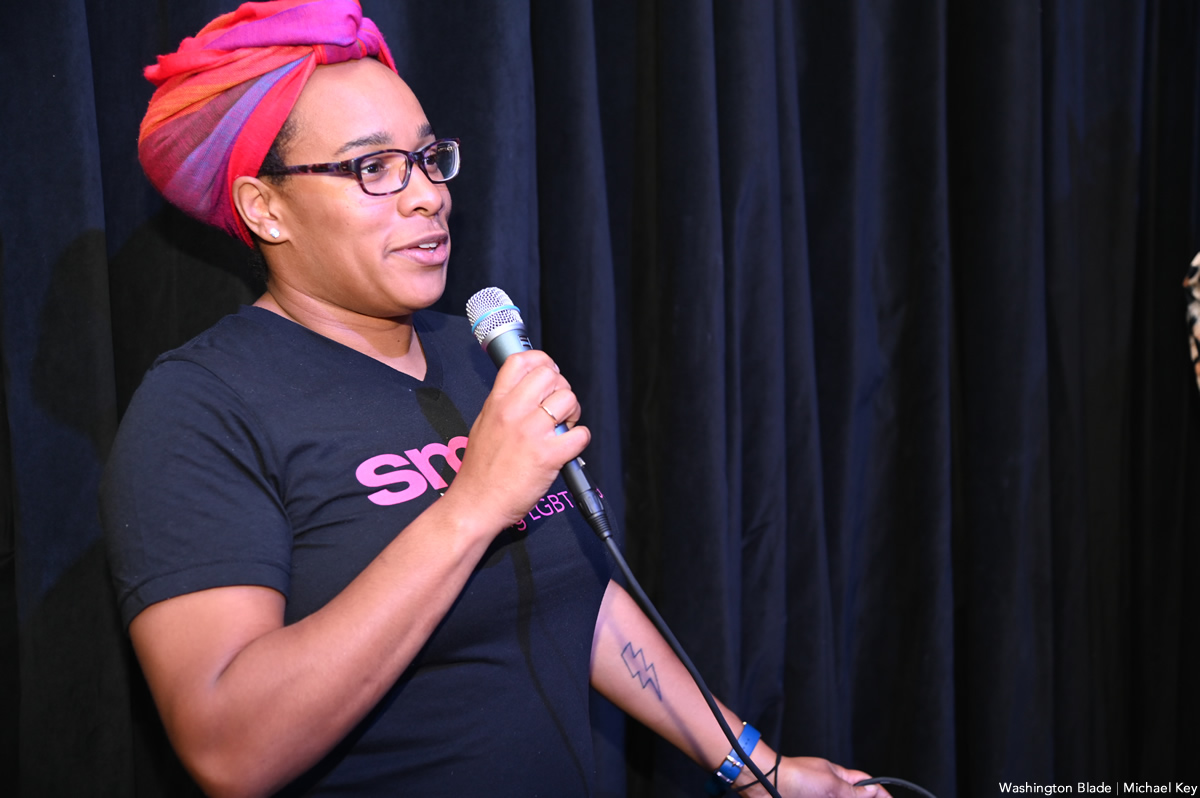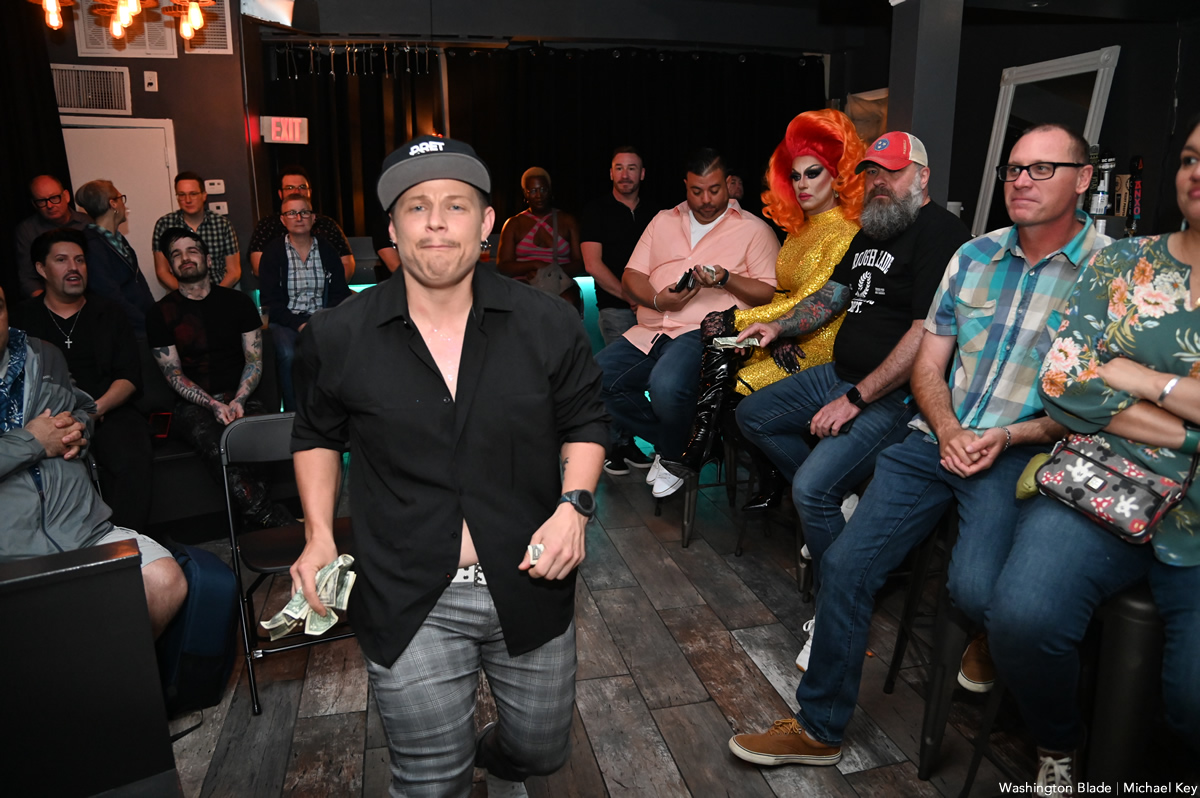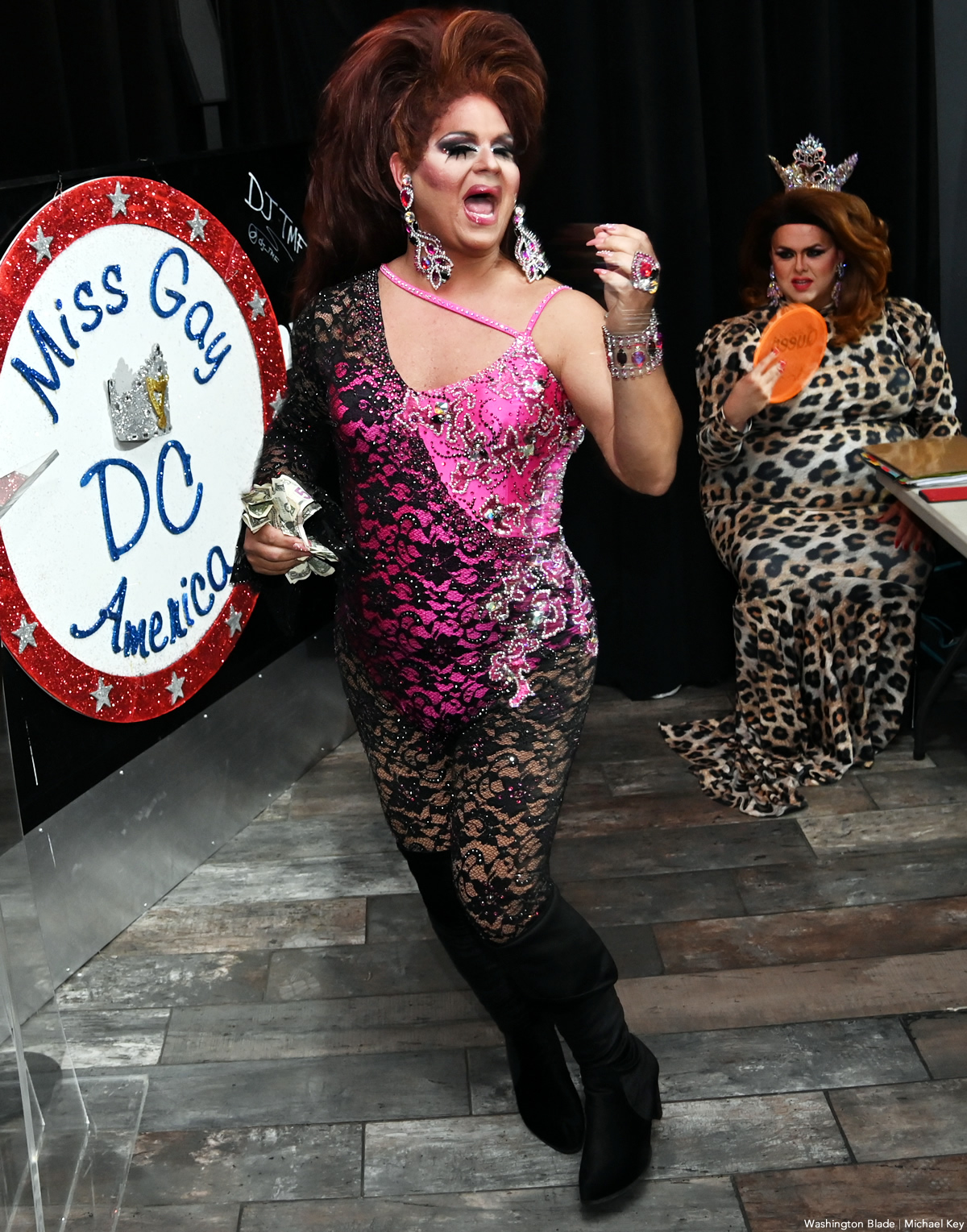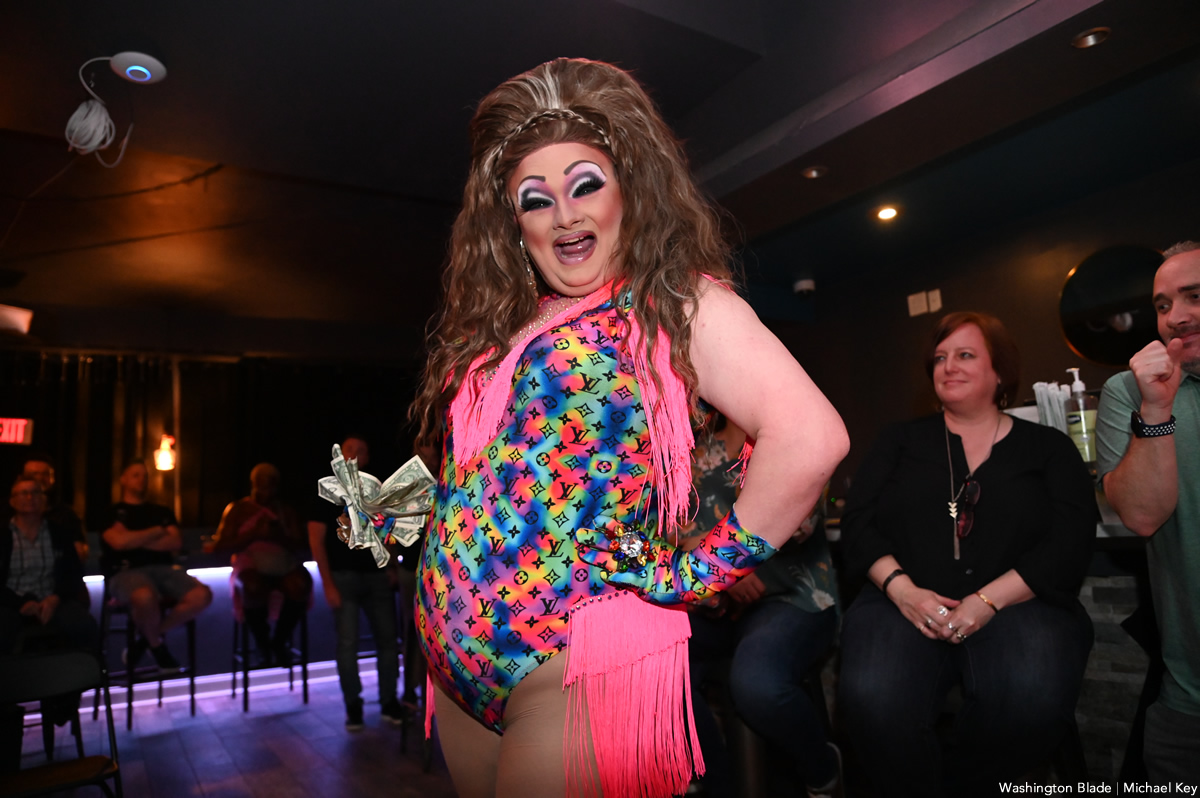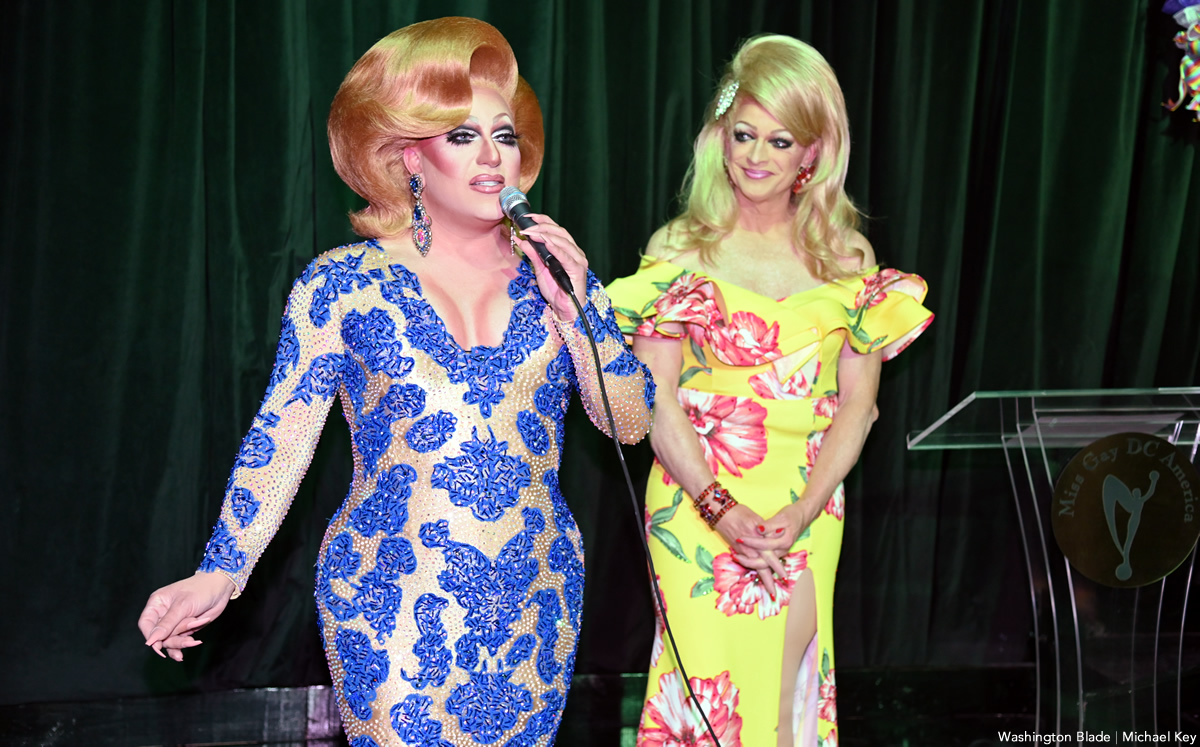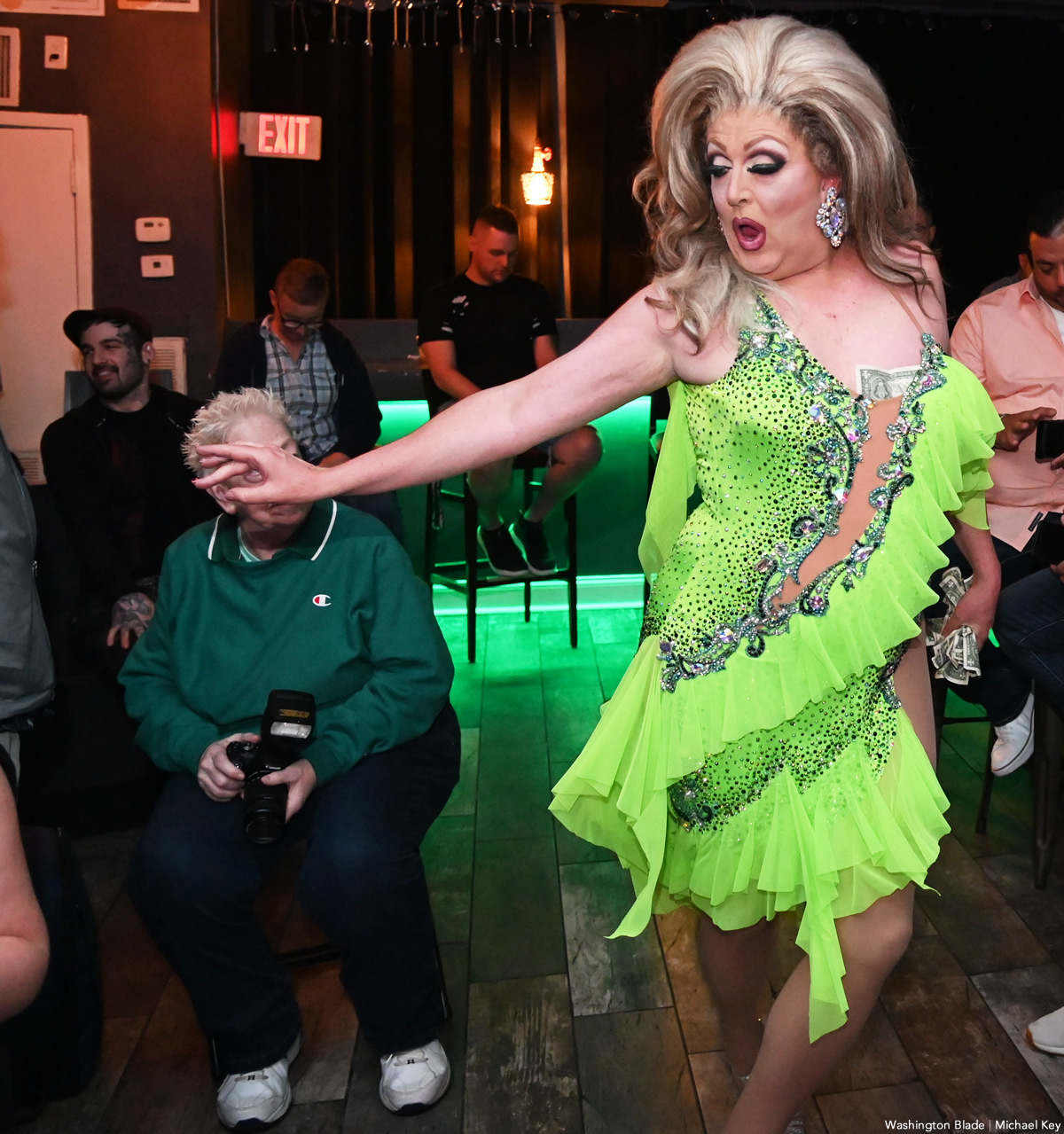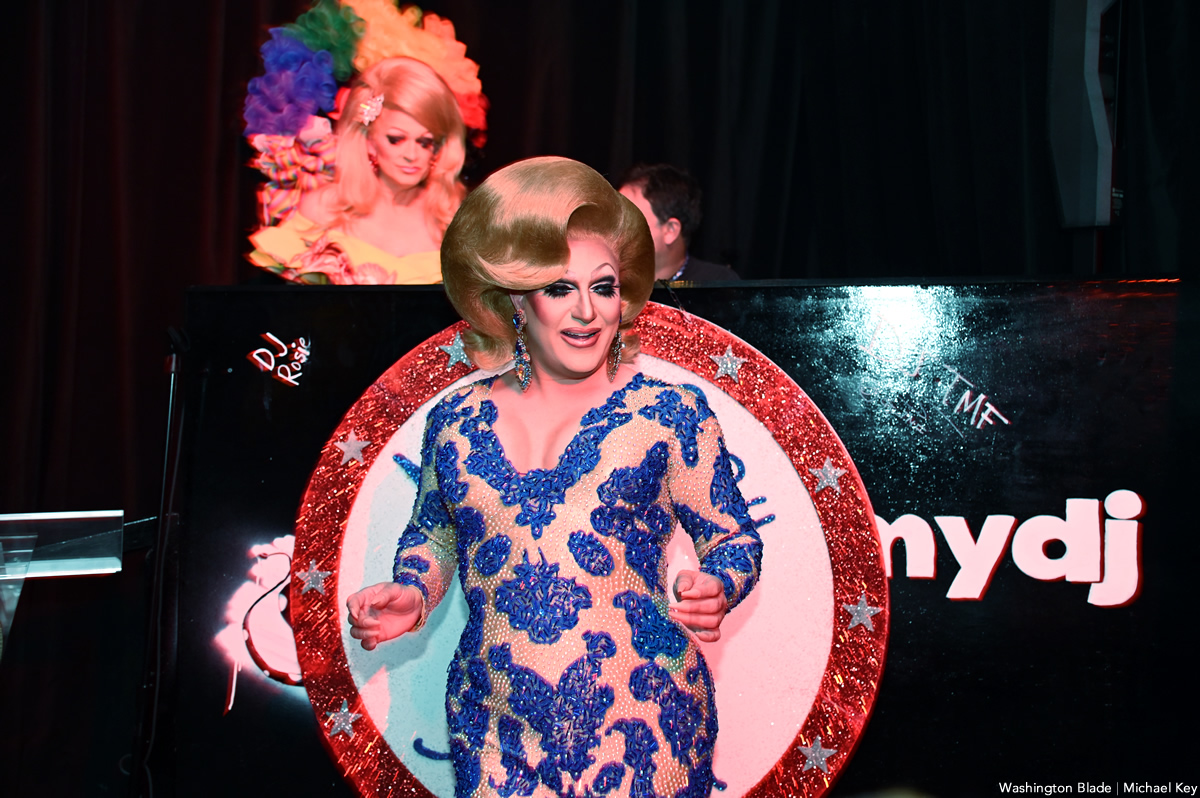 PHOTOS: 'Once Upon a Time . . .' Spring Affair
The Gay Men's Chorus of Washington holds annual gala at the Ritz-Carlton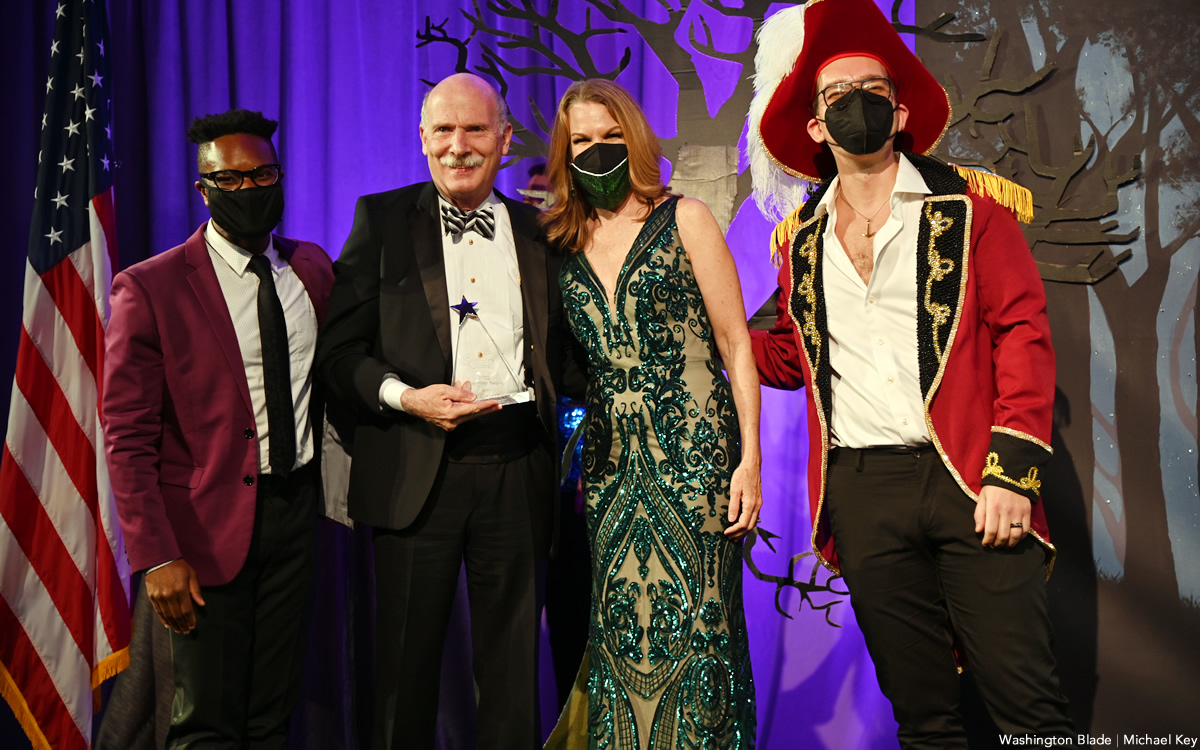 The Gay Men's Chorus of Washington held its annual Spring Affair gala dinner at the Ritz-Carlton on Saturday, May 14. Miss Richfield 1981 served as the guest host. Honorees included D.C. Council Chair Phil Mendelson, Metro Weekly and Robert Boaz (posthumous).
This year's theme was "Once Upon a Time . . ."
(Washington Blade photos by Michael Key)