Calendar: July 10-16
Events in the week to come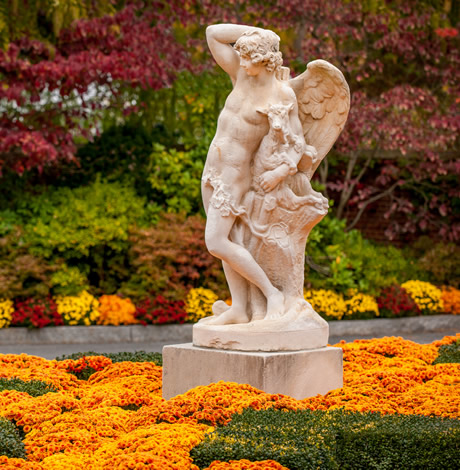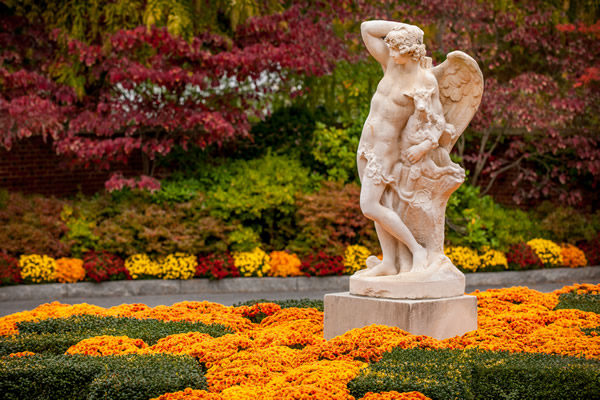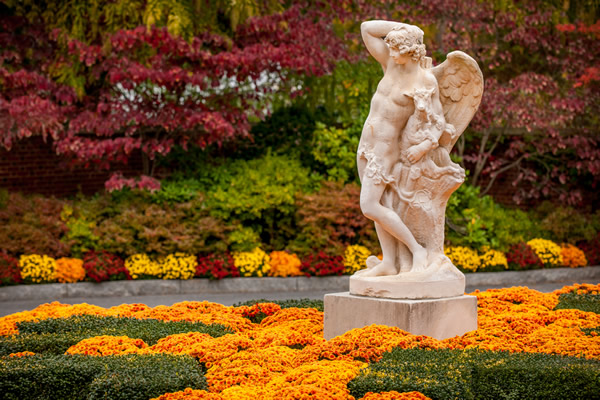 Friday, July 10
The Hillwood Estate and Gardens has fully reopened with limited capacity to enforce social distancing. Visitors are required to make separate timed-entry reservations ahead of time. Open Tuesday to Sunday. Prices vary from $5-$18 and ages 5 and younger enter free. Details at hillwoodmuseum.org/visit
Saturday, July 11
LGBTQ dance party Flashy Home Edition is back to host a livestream tonight from 9:30 p.m.-12:30 a.m., hosted by DC9. DJs TWiN and Sean Morris will spin. The event is free. Details at facebook.com/flashyDC.
Dark and Stormy is also hosting a free livestream tonight from 9:30 p.m.-2 a.m., a dance party from the promoter and DJ Shea Van Horn featuring current Washington resident DJs Kangal and Mindjacket. Electro, Goth, Industrial, EBM, Synthwave, Retro and other Dark Disco sounds will be played. Visit facebook.com/darkandstormydc to learn more.
Sunday, July 12
The DC Area Transmasculine Society and is hosting their monthly transmasculine support group at 5 p.m. today. This month's topic is on "passing" and cisgender assumptions. These meetings are open to those who are assigned female at birth but believe this is an inaccurate or incomplete description of themselves, including trans men, non-binary, genderqueer or other identities. Details at dcats.org/calendar.
Monday, July 13
The Whitman-Walker Community Volunteer Nights are tonight and every second Saturday of the month from 6-8 p.m. Volunteers will assemble STI self-testing kits for the free, walk-in testing services the center provides. More details available on their Facebook page.
Tuesday, July 14
The DC Center is hosting a trans support group via Zoom tonight from 7-9 p.m., and every second Tuesday and fourth Friday of the month. This group is intended to provide an emotionally and physically safe space for trans people and those who may be questioning their gender identity/expression to join together in the community and learn from one another. All who are trans or unsure are welcome.
Wednesday, July 15
The Morris Cafritz Center for Social Responsibility and the Kurlander Program for GLBTQ Outreach & Engagement are hosting a virtual and story-sharing event on the creators of Casa Ruby tonight from 7-8:30 p.m. Ruby Corado, Holly Goldmann, and Consuella Lopez, who lead the LGBTQ youth center, will share their life stories. This event is free, and details are on their Facebook page.
Thursday, July 16
The Glenstone Museum outdoor sections are now open today and Thursday to Sunday weekly from 10 a.m.-5 p.m. Advance reservations required, and tickets released are released two weeks in advance on Mondays at 10 a.m. Visits are limited to groups of five people.
Calendar: May 15-20
Events in the week to come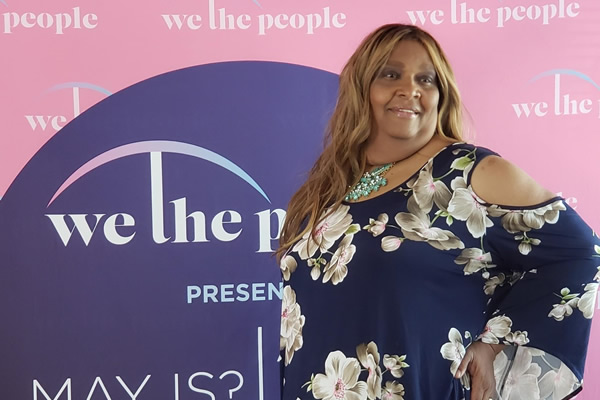 Saturday, May 15
May Is Trans DC will host a free virtual event, "May Is: Trans Pride" at 10 a.m. The event, curated by SaVanna Wanzer, will focus on addressing the critical gaps in information, services, and visibility of the transgender, gender non-conforming and gender expansive communities in the DMV. For more information, visit: mayistransdc.com/event-details/may-is-transpride.
The DC Center will host online support for LGBTQ+ people of color via Zoom at 1 p.m. This peer support group is an outlet for LGBTQ People of Color to come together and talk about anything affecting them in a space that strives to be safe and judgement free. For more information, visit thedccenter.org/poc or facebook.com/centerpoc.
Sunday, May 16
The DC Center and the Beta Kappa Chapter of the Beta Phi Omega Sorority will host a peer-led support group devoted to the joys and challenges of being a Black lesbian via Zoom at 1 p.m. You do not need to be a member of the Beta Kappa Chapter or the Beta Phi Omega Sorority in order to join, but they do ask that you either identify as a lesbian or are questioning that aspect of your identity. For more information, email [email protected].
May Is Trans DC will host a movie night over Zoom at 5 p.m. The movie will focus on stories about the transgender community. Grab your PJ's, a blanket and pillow and cozy up for a relaxing night of fun. To RSVP, visit: . mayistransdc.com/event-details/movie-night.
Monday, May 17
Join GenderQueer DC for their monthly support group for people who identify outside of the gender binary. Whether you're bigender, agender, gender fluid, or just know that you're not 100% cis – this is your group. The event will be on Zoom and will begin at 7 p.m. For more information, visit genderqueerdc.org or their Facebook page.
Join May Is Trans DC for "Trans Led Organizations via Zoom at 7 p.m. The event will feature panelists Queen Victoria Ortaga, Jevon Martin, Kayla Gore, and Lee Blinder who will discuss how to observe the unique needs of transgender communities to create non-profit organizations. To RSVP, visit: mayistransdc.com/event-details/trans-led-organizations.
Tuesday, May 18
The DC Center will host "Bi Roundtable Discussion" via Zoom at 7 p.m. This monthly event will be an opportunity for people to gather to discuss issues related to bisexuality or as bi individuals in a private setting. For more information visit Center Bi's Facebook page: facebook.com/centerbiplus.
"Ask Me About My Pronouns" will be on Zoom at 7 p.m. Join Will Wanzer III, Grayson Baker, and Marian Cooper for an educational conversation about how to use pronouns and best practices if you do not know someone's pronouns. To RSVP, visit: mayistransdc.com/event-details/ask-me-about-my-pronouns-1.
Wednesday, May 19
"Allies of the Transgender Community" is an online panel that will be hosted on Zoom at 7 p.m. This event, organized by May Is Trans DC, will discuss the ins and outs of transgender allyship. The featured panelists are Justin Woods, Stephania Mahdi, and Jewel Addy. For more information, visit: mayistransdc.com/event-details/allies-of-the-transgender-community.
Join BookMen DC as they discuss gay literature over Zoom at 7:30 p.m. For more information, visit: bookmendc.blogspot.com.
Thursday, May 20
The DC Center will host an online Poly Discussion group starting at 7 p.m. on Zoom. This group is designed to be a forum for people at all different stages to discuss polyamory and other consensual non-monogamous relationships. Newcomers will be given a basic introduction into what polyamory is and what some of the advantages and disadvantages are. Attendees who are already in relationships will also be given the opportunity to discuss their situations and get advice from the group if they feel that would be helpful. This group is open to people of all sexual orientations and people who are interested in non-monogamy in both kinky and non-kinky relationships. For more information, visit: thedccenter.org/events/poly-group-discussion-2021-05-20.
MCBC honors veterans with free COVID testing
Event sponsored by African American Health Program, National Center for Children and Families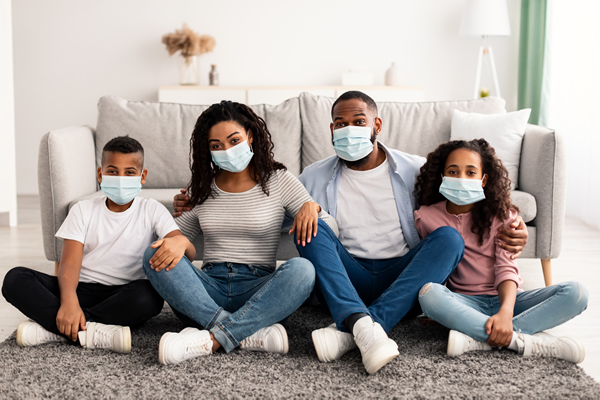 Montgomery County Black Communities hosts "Veterans Celebration!" at Montgomery College (Rockville Campus) on Saturday May 22 at 10 a.m. The event, associated with the catchphrase "Don't Stress. Take the Test," will salute veterans by providing free on-site COVID-19 testing, bags of food, COVID-19 swag, and on-site vaccine pre-registration. This event is sponsored by organizations such as the African American Health Program and the National Center for Children and Families. For more information visit AAHPcovid.com.
NAMI in conversation about managing mental health
Guided discussion and Q&A with a panel of experts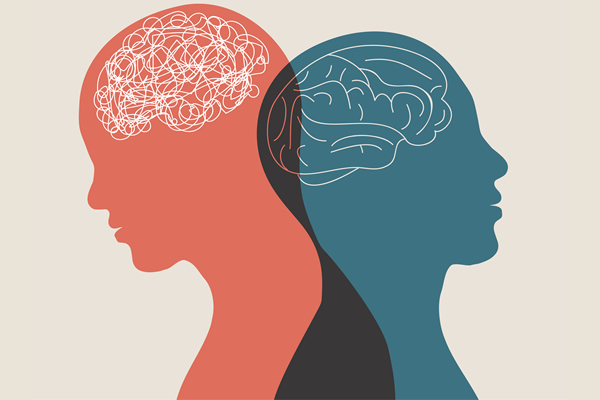 The National Alliance on Mental Illness hosts the fourth edition of "NAMI Ask the Expert Help Not Handcuffs," a webinar dedicated to addressing mental health crises with effective community responses. During this webinar, community experts provide an overview of the crisis model being developed and implemented in St. Tammany Parish, Louisiana, and offer background on how to get started locally on implementation of a new crisis system.
Following the presentations, NAMI's Chief Medical Officer Dr. Ken Duckworth will lead a guided discussion and Q&A with a panel of experts including Mary Burckell, Director of Safe Haven, Nick Richard, Executive Director of NAMI St. Tammany, Tom Rowan, Project Director and Peer Support Specialist Supervisor of NAMI St. Tammany, and Judge Alan Zaunbrecher, 22nd Judicial District Court of Louisiana. To register, visit NAMI's website.