August 22, 2020 at 10:06 am EDT | by Cecilia Chung, Ronald Johnson, Naina Khanna and Sean Strub
Want to end HIV? Actions speak louder than sound bites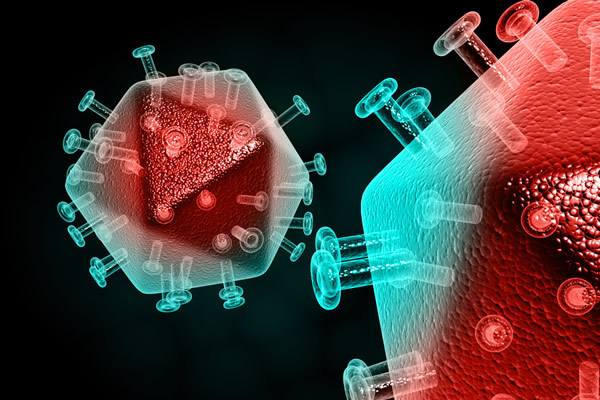 Expanding access to healthcare or decimating it? Creating and improving upon nondiscrimination protections for LGBTQ people or destroying them? Relying on evidence or attacking science?
Which policies are those of a leader committed to ending the HIV epidemic? 
Trump's appointed co-chair of the President's Advisory Council on HIV/AIDS (PACHA), Carl Schmid, a former Log Cabin Republican leader, lauds the administration's "leadership" and suggests it has been more accessible to the HIV community than its predecessors, according to the Washington Blade article published on August 5, "Biden says he can beat HIV by 2025 — but activists are skeptical."  
Schmid seems to believe Trump's so-called "Ending the Epidemic: A Plan for America" can succeed without policies that protect and support people living with HIV and the communities most affected by it.  
As people openly living with HIV who have served on the President's Advisory Council on HIV/AIDS (PACHA) under past administrations (Obama and Clinton), who currently serve in policy leadership roles, and who lead grassroots HIV organizing efforts, we vehemently disagree. 
The Obama administration led the creation, implementation, evaluation, and subsequent strengthening of the first-ever nationally coordinated plan to address the domestic HIV epidemic. The National HIV/AIDS Strategy (NHAS), initially released in 2010 and updated in 2015, scaled up effective, science-based prevention and care approaches while addressing the root causes that lead to racial inequities in both numbers of HIV diagnoses and health outcomes.
Obama's NHAS was created with input from diverse stakeholders, including networks of people living with HIV. It highlighted the disproportionate burden of HIV among Black gay and bisexual men and explicitly addressed stigma and violence against people living with HIV, with federal commitments on issues like employment rights, HIV criminalization, and the intersection of violence against women and HIV. 
President Obama personally welcomed hundreds of people living with HIV and HIV advocates to the White House in July 2010 for the launch of the NHAS. Dr. Howard Koh, his Assistant Secretary of Health, was a regular fixture at major HIV conferences and community events. 
The Obama administration understood that ending the HIV epidemic through expanded prevention, testing, healthcare, and treatment is possible only when basic human rights are upheld and barriers to access for vulnerable communities are proactively dismantled. The Affordable Care Act's LGBTQ nondiscrimination protections, in combination with a commitment to sexual and reproductive healthcare, provided a solid bedrock for the NHAS.
In contrast, the Trump administration's purported "plan to end the HIV epidemic" rests entirely on biomedical and surveillance interventions. It sought no input from any of the networks of people living with HIV, such as the U.S. People Living with HIV Caucus, a national coalition representing the estimated 1.1 million Americans living with HIV. 
Trump has chosen to gut healthcare and housing safeguards for transgender people. He has issued executive orders that authorize discrimination on the basis of "religious beliefs," while deliberately undermining sexual and reproductive healthcare. 
The Trump administration continues to try relentlessly to repeal and undermine the ACA, which gave countless people living with HIV access to comprehensive coverage for the first time through Medicaid expansion and protection for preexisting conditions.
Trump intentionally incites fear among immigrants. In turn, many avoid accessing healthcare and other necessary services. 
This administration attacks science and evidence; its policies chip away at the programs and protections that help people living with HIV stay engaged in care. It has eliminated funding for the World Health Organization. The coronavirus pandemic has shown anyone paying attention that epidemics do not end at borders. 
This administration cannot reasonably expect to test and treat its way out of the HIV epidemic when its very actions undermine that goal. 
Black people and non-Black people of color living with HIV have been literally fighting for our lives for decades. After years of progress, we are back in survival mode under the Trump administration. When the Washington Blade reports on HIV issues, our voices need and deserve to be heard.
Cecilia Chung is senior strategist, Transgender Law Center and PACHA member (2013-2017). Ronald Johnson is senior policy fellow at AIDS United and PACHA member (1996-2001). Naina Khanna is executive director of Positive Women's Network and PACHA member (2010-2014). Sean Strub is executive director of Sero Project and founder of POZ magazine.