March 10, 2021 at 9:54 am EST | by Lou Chibbaro Jr.
LGBTQ advocates urge D.C. Council to boost funding for housing, job programs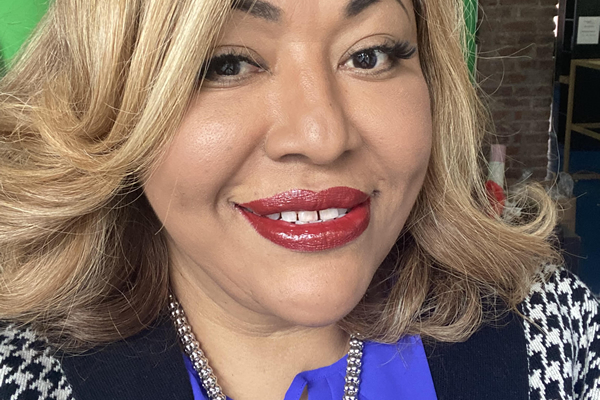 Officials with five local LGBTQ organizations and one LGBTQ-supportive organization testified on March 1 before the D.C. Council Committee on Human Services in support of increased city funding for programs that provide assistance to LGBTQ people in need.
The LGBTQ representatives focused on programs providing support for LGBTQ youth and adults facing homelessness and in need of support for finding employment.
Those who testified included Sultan Shakir, executive director of the LGBTQ youth services and advocacy group SMYAL; Japer Bowles, vice president of legislative affairs for D.C.'s Capital Stonewall Democrats and coordinator of the D.C. LGBTQ+ Budget Coalition; Ruby Corado, executive director of the LGBTQ community services center Casa Ruby; Alexis Blackmon, Casa Ruby's director of government and public affairs; Tamika Spellman, policy and advocacy associate for the LGBTQ supportive sex worker advocacy group HIPS; and Ryan Bos, executive director of D.C.'s Capital Pride Alliance.
The Council hearing, which lasted more than 12 hours, was billed as a performance and oversight session focusing on three city agencies that operate housing and social service-related programs – the D.C. Housing Authority, the Interagency Council on Homelessness, and the Department of Human Services.
The LGBTQ advocates' testimony came less than a month after the LGBTQ+ Budget Coalition submitted a detailed proposal to D.C. Mayor Muriel Bowser and all 13 D.C. Council members calling for $3.8 million in city funding for LGBTQ programs for fiscal year 2022.
Out of that total, the proposal calls for separate allocations of $750,000 and $500,000 to the Department of Human Services for housing and workforce programs for transgender and gender nonconforming adults. The proposals call on DHS to award grants to LGBTQ organizations, including transgender organizations, to operate the programs.
In her testimony before the Council committee on March 1, Corado criticized DHS for not selecting a transgender-run organization to operate a transgender employment program created last year targeting homeless trans people for assistance. Corado said DHS has not disclosed how the money for that program has been spent.
Corado and other LGBTQ advocates have argued that LGBTQ organizations have the cultural competency to provide services to LGBTQ people, especially trans and gender nonconforming people of color, that non-LGBTQ service organizations may not have.
However, Hilary Cairns, the DHS Deputy Administrator for Youth Programs, told the Washington Blade on Wednesday that the city grant for the program Corado was referring to was awarded last fall to two local organizations, one of which is the LGBTQ group Us Helping Us, People Into Living.
Cairns said the other organization awarded the $500,000 grant, which was divided at $250,000 for each group, is Damien Ministries, an LGBTQ supportive organization that has provided HIV and AIDS related services since 1987 to D.C. residents that the group describes on its website as "the poorest of the poor."
According to Cairns, the DHS grant for the Transgender and Gender Nonconforming Employment Program, as it is officially called, was not finalized until last month and could not be publicly disclosed until that time. She said the two groups officially opened their doors to enroll clients into the program on March 1. Among other things, the program will provide "workforce development and job placement" for transgender and gender nonconforming youth up to the age of 24, Cairns told the Blade.
At the time DHS announced the availability of the grant last year, Corado told the Blade Casa Ruby decided not to apply for the grant because its requirements for the workforce development component were written in a way that would make Casa Ruby ineligible.
Blackmon, Corado's colleague at Casa Ruby, testified at the hearing that current city-funded or city-operated housing programs do not appear to be addressing the needs of LGBTQ homeless people. She called for the creation of an adult LGBTQ and gender nonconforming city shelter.
"We have seen people who are dying of hypothermia and preventable causes who are choosing to live on the streets because our local D.C. shelters are not safe spaces for transgender or gender nonconforming individuals," Blackmon told the committee. "This is something we deal with on a constant basis," she said.
Among other things, the LGBTQ witnesses told the committee that existing city funding for programs helping LGBTQ youth sometimes lead to the youth no longer being eligible for the programs when they "age out" after the age of 24. The witnesses called for raising the age limit for such programs.
Cairns said the goal of DHS's youth programs is to work diligently to ensure that the youth enrolled in those programs become fully self-sufficient by the age of 24.
Shakir of SMYAL told the committee in his testimony that SMYAL has had a "collaborative relationship" with DHS, which is providing funding for three transitional housing facilities that SMYAL operates for LGBTQ youth. But Shakir said despite what he described as DHS's "incredibly responsive and collaborative" staff, SMYAL has faced delays in the allocation of funds appropriated by the D.C. Council.
"The issue is the system that exists just takes the longest for things to be rolled out, even when funding has been approved," he said in his testimony.
D.C. Council member Brianne Nadeau (D-Ward 1), who serves as chair of the Committee on Human Services, and Council member Brooke Pinto (D-Ward 2), a member of the committee, said they would look into the concerns raised by the LGBTQ witnesses.