Cameroon group works to protect, empower LGBTQ community
Working For Our Wellbeing operates throughout country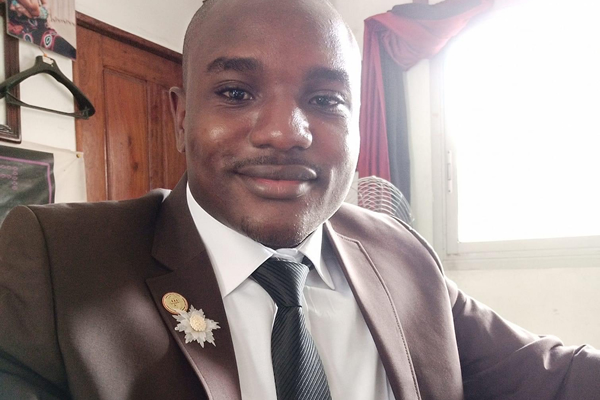 Nkwain Hamlet is the president and executive director of of Working For Our Wellbeing, an LGBTQ advocacy organization in Douala, Cameroon's bustling economic capital, that works toward providing queer Cameroonians with access to safety and a chance to live confident, fully self-actualized lives in a society that is nothing but vilely queerphobic. Hamlet recently spoke with the Washington Blade about his LGBTQ advocacy and future representation in the country's government.
"Cameroon, at all stages, is in a transition point. Whether it's the presidency, ministerial roles, or different members of parliament, or even the Senate. We even have one of the oldest members of parliament in Africa," he says about the possibility of an LGBTQ politician emerging in the country. "So, I think that in upcoming years, it will be a moment!"
Pushing Cameroon towards acceptance
Cameroon, like many African countries, has a culture of queerphobia that colonialism brought. Before Germany, and later France and the U.K, seized Cameroonian land and resources — wiping away any sense of freedom, agency and culture that existed in opposition to eurocentrism — queerness in what is now Cameroon was the norm.
Native Cameroonians practiced homoeroticism, with men being allowed to have consensual sex with other men. Women could also marry other women and establish same-sex households.
"Among the Pangwe people of present-day Cameroon and Gabon, homosexual intercourse was practiced between males of all ages," reports Bernadine Evaristo for The Guardian. 
Nankiti Nofuru for the Global Press Journal also reports about the Balong ethnic group.
"The Balong tradition allows women to marry to other women in cases where women are barren or have no children. Even women who want additional children but are unable to conceive them may marry other women," reported Nofaru
So, for Hamlet, whose goal is to advocate for all queer people in Cameroon by affording them the space to confidently inhabit their queerness, one of his organization's focal points is to participate in politics and make queerness a national conversation that will encourage the government to establish wholly-protected human rights for LGBTQ individuals.
"We currently don't have any representation at the parliamentary level," says Hamlet. "And because of this, we want to make sure that [LGBTQ people] are reflected and have role models in [this country's] political positions."
Cameroon's future elections are on Hamlet's mind, and he has famliarized himself with conversations surrounding the necessity to make sure that queer people are not only acknowledged in politics, but involved in decision-making processes. He emphasizes that there is a need for someone queer to step out, penetrate the politics scene and engage with the government.
Carrying this out, however, does not come without its hindrances. Hamlet recognizes one has to negotiate two realities in order to be a successful out LGBTQ politician in a predominantly queerphobic Cameroon.
"[To be a politician], you have to come out and embrace the political question of who is for you and who isn't. And also, you have to think about who will support your candidacy and political agenda financially," says Hamlet.
He notes that financial support can exist through entrepreneurs and other influential figures who support the LGBTQ movement. Attaining it can nevertheless be exacting as many of them fear the public backlash that ensues after standing in favor of what Cameroonian nationals consider controversial identity issues.
"[Entrepreneurs] may not want to give their position regarding identity issues, and because of the backlash, you see them deleting their messages whether on Twitter or Facebook. So, you just have to identify who these people are and know that they're open-minded and [will work in your favor]," says Hamlet.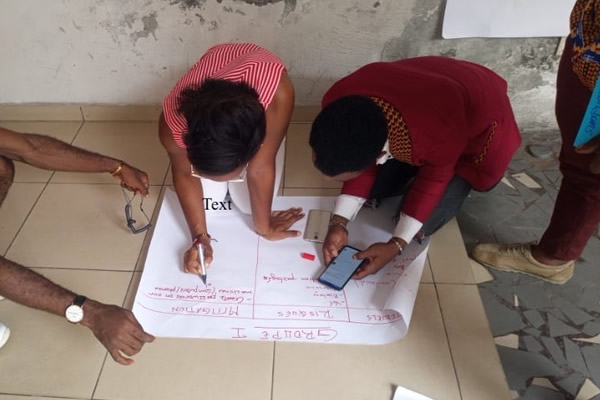 Making sure no one is left behind
Cameroon for years has been embroiled in the Anglophone Crisis, a civil war that stems from a conflict between Anglophone and Francophone Cameroonians, and their fight to maintain their respective colonial legacies, especially with regards to law and education.
BBC reports eight out of Cameroon's 10 semi-autonomous administrative regions are Francophone, while the other two are Anglophone. English-speaking Cameroonians consequently face discrmination because they are excluded from lucrative employment opportunities and a chance at significant political representation as "government documents are often only published in French, even though English is also an official language." Cameroon's education system is also Francophone-centric, and it has created disparities because English-speaking areas are subjected to French standards, even though they inherited the British education system.
Reuters reports the Anglophone Crisis as recently as 2020 has killed approximately 3,500 people. The violence has displaced 700,000 people from their homes as English-speaking groups fight to break away from the predominantly French-speaking government.
The crisis has quickly become an LGBTQ human rights issue for Hamlet and Working For Our Wellbeing because a queer population exists in the two Anglophone regions: Northwest and Southwest. Hamlet describes the situation as "catastrophic" when speaking about how the conflict has affected his organization's work.
"A lot of the work we do involves educating heterosexual people in the Francophone zones on tolerance and acceptance. Now that this conflict exists, our work becomes challenging because we are not able to reach the Anglophone zones as effectively as we are able to reach the Francophone zones," says Hamlet.
He also notes LGBTQ people in the area are "in a death trap." It therefore feels to him when he tackles national advocacy work that there is a gap because his organization is unable to reach Anglophone LGBTQ individuals without encountering diffculties.
Working For Our Wellbeing is nevertheless redefining their strategies to better equip themselves to reach out to LGBTQ Cameroonians in the country's English-speaking areas. Part of this includes the development of a stringent security plan and analyzing the day-to-day situation to ensure that Anglophone LGBTQ individuals can be fiercely advocated for without the organization facing any repercussions. The aftermath of the COVID-19 pandemic and Cameroon's general political crisis have made it imperative to advocate on behalf queer Anglophones with the utmost care and sensitivity.
Imparting hope and joy to the LGBTQ community
As this month nears the end and many countries around the world conclude their Pride celebrations, Working For Our Wellbeing's festivities are in full force, with preparations for a poetry competition fully underway. There will also be a round-table conversation that will welcome open-minded members of the general public interested in discussing and learning more about LGBTQ issues in Cameroon.
"We've been hit hard by the law, and with everything, so we want to celebrate ourselves," says Hamlet. "We are ready."
Working For Our Wellbeing after Pride will continue to do what it knows best: Caring for LGBTQ Cameroonians. Whether it's providing temporary shelter for queer people who have been rejected by their families or empowering them to be financially independent, one thing that is certain is that Hamlet and his organization will put LGBTQ Cameroonians first, normalize queerness and establish a culture akin to that which existed pre-colonialism.
LGBTQ rights group sues Kenya police chief over anti-gay protests
Mombasa demonstrations began after ruling allowed NGO to register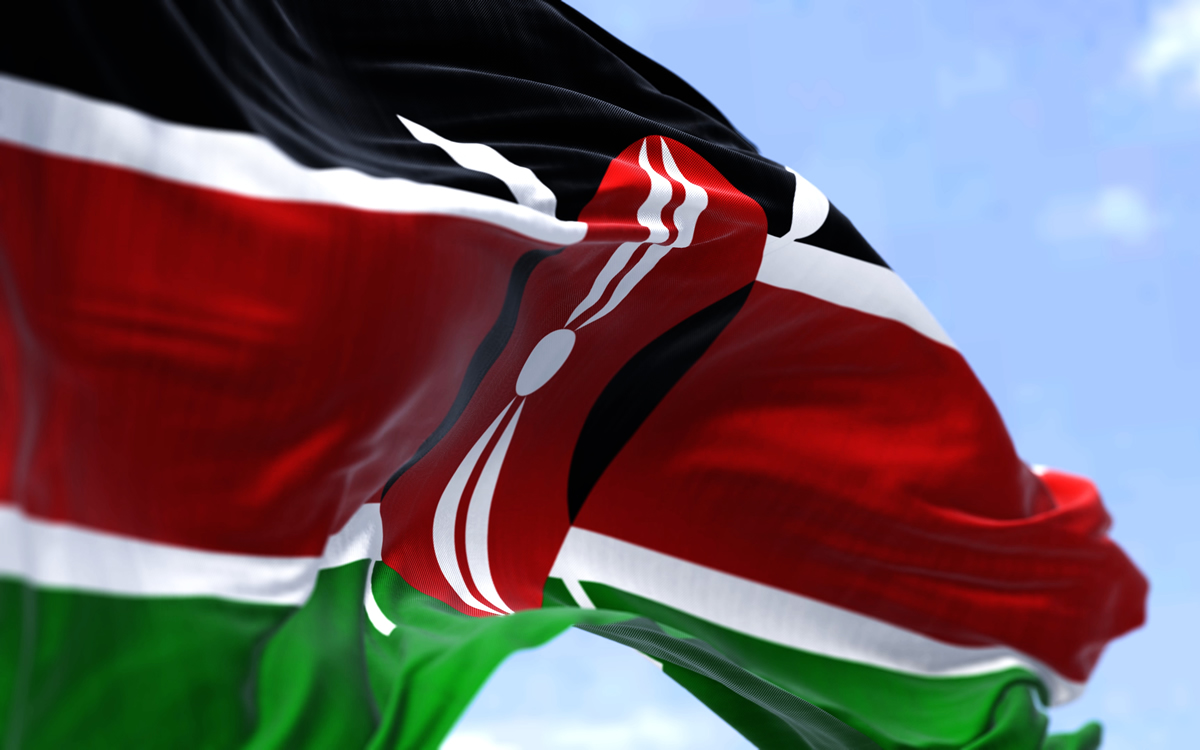 An advocacy group in Kenya has sued Police Inspector General Japhet Koome for allowing religious leaders and lobby organizations to hold homophobic protests whenever court rulings favor the LGBTQ community.
Two petitioners — Mr. JM and the Center for Minority Rights and Strategic Litigation — have sued Koome in the High Court in Mombasa, the country's second largest city, and demanded a "ban on anti-LGBTQ protests in the country."
The petitioners' move is in response to recent anti-LGBTQ protests, particularly in Mombasa after last month's Supreme Court ruling that affirmed its February decision in support of the National Gay and Lesbian Rights Commission and its ability to register as an NGO.
The controversial ruling sparked criticism from clerics, politicians and the general public. Demonstrations the two petitioners have described as gross human rights violations against the LGBTQ community followed.
An MP from the ruling party and Mohamed Ali — a celebrated investigative journalist whose anti-gay motion for the government to ban public discussion, reporting and distribution of LGBTQ content in the country passed overwhelmingly in Parliament — are among those behind the homophobic Mombasa protests.
Six LGBTQ lobby groups applauded the rulings as a "crucial shot in the arm towards LGBTQ rights" and condemned protest organizers for "mobilizing towards hatred and marginalizing others."
Mr. JM and CMRSL have also sued two anti-LGBTQ activists and a national lobby group dubbed the "Anti-LGBTQ Movement" that organized the demonstrations, in addition to the police official whose office authorizes street marches by issuing permits to protesters.  
"The petitioners have sought to include new amendments to the petition filed last week via the court's online filing system and they have until Oct. 11 when the court will give directions to the hearing of the case," a source familiar with the petition told the Washington Blade.
To stop any future homophobic protests, the petitioners want the court to declare the LGBTQ community is also entitled to constitutional rights and freedoms without hate or discrimination just like their opposite-sex counterparts.
They argue the anti-LGBTQ protests, characterized by incitement to violence in March and last month in response to the Supreme Court's rulings, have led to increased cases of homophobia and threats to the lives of the queer community across the country.
The petitioners claim the "Anti-LGBTQ Movement" group has been propagating "violence, elimination and expulsion" of the queer community from the country in its relentless homophobic campaign. They further allege that organizations working with LGBTQ people have recorded "more than 100 cases of violence, forced evictions and denial of services" by landlords, employers and the public as a result of these protests. 
The petitioners also claim the protests have led to the shutting down of "more than 20 organizations and medical facilities" that provide essential HIV and STI treatment services to LGBTQ people because of security concerns.   
Mr. MJ and CMRSL in their case have included the Kenya National Commission on Human Rights, a state-funded watchdog organization, as an interested party, although it always distances itself from defending LGBTQ rights.
The Kenyan Constitution, which only recognizes consensual opposite-sex relations, directs the KNCHR. Section 162 of the penal code criminalizes consensual same-sex sexual relations. 
This sidelining has forced the LGBTQ community to demand a representative to the KNCHR to represent their interests, such as intersex people who are represented after a landmark law that recognizes them as Kenya's third sex, took effect in July 2022. The petitioners did not engage KNCHR before listing it as an interested party.
The state-funded National Cohesion and Integration Commission, Amnesty International Kenya and the Kenya Human Rights Commission are among the other institutions the two petitioners have included in the case as interested parties.
Amnesty International Kenya with Irungu Houghton as its executive director on Sept. 30 held the "State of Freedoms and Rights in 2023" conference in partnership with United States International University Africa in Nairobi, the Kenyan capital. Participants demanded respect for the rights of every person, including members of the LGBTQ community.
The rights organization vowed to fight any infringement of the rights of any person or group, regardless of their gender or sexual orientation, in line with its newly launched 4-year strategic framework for 2024-2028 that will guide its human rights advocacy.
Meanwhile, some parents in one of Kenya's all female high schools are angry after administrators suspended 18 students who allegedly engaged in what they described as lesbianism.
The students' suspension from Cardinal Otunga Girls' High School in the western part of the country last week has caused fury among their parents, because they are set to start taking their final high school national exams on Oct. 10. This action comes amid the government's plans to consider a recommendation from a presidential task force on education reforms to hire imams and chaplains in schools to guide students against what they feel is the infiltration of LGBTQ practices.
Pope Francis says he is open to blessings for same-sex unions
Pontiff vehemently opposed marriage equality in native Argentina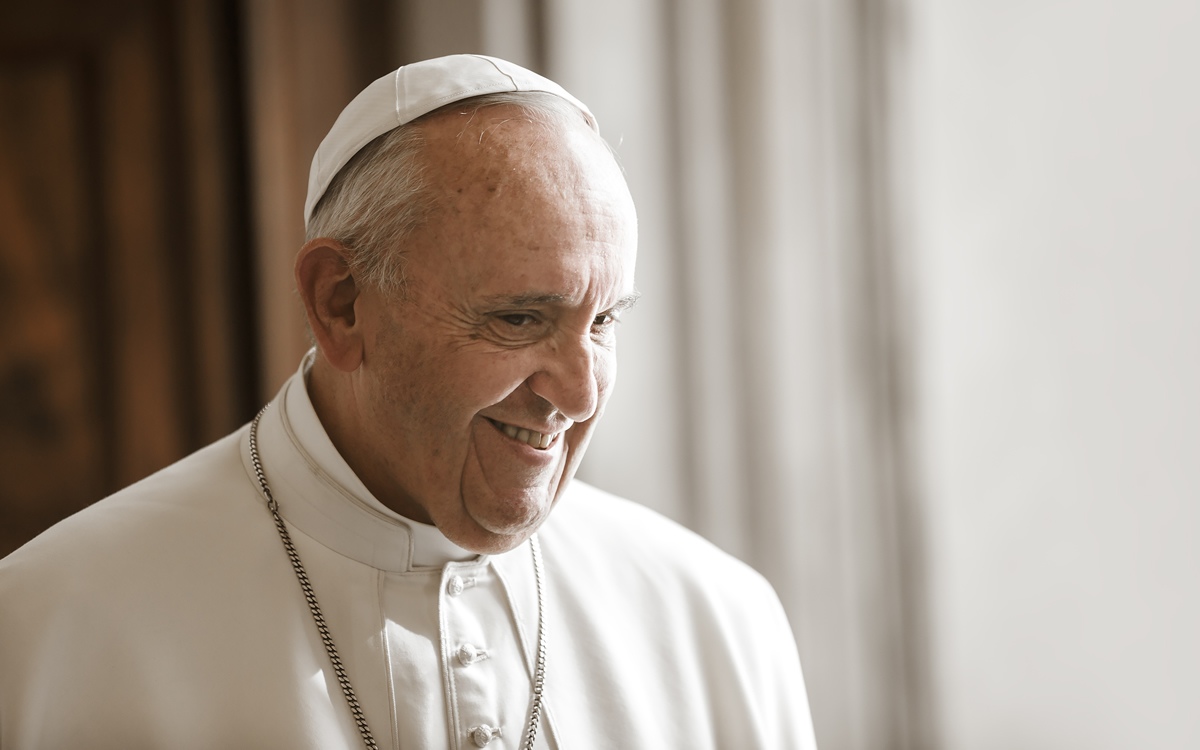 Pope Francis has said he is open to the possibility that the Catholic Church would allow blessings for same-sex unions.
The Vatican's Dicastery for the Doctrine of the Faith on Monday released a letter that Francis wrote to five cardinals who urged him to reaffirm church teaching on homosexuality ahead of this week's Synod on Synodality, a meeting during which LGBTQ Catholics, women in the church and other issues will be discussed.
Francis wrote the letter on July 11.
The Associated Press reported Francis said "such (same-sex) blessings could be studied if they didn't confuse the blessing with sacramental marriage."
"This new step, outlined in a document released on Oct. 2 by the Vatican's Dicastery for the Doctrine of the Faith, allows for pastoral ministers to administer such blessings on a case-by-case basis, advising that 'pastoral prudence' and 'pastoral charity' should guide any response to couples who request a blessing," noted Francis DeBernardo, executive director of New Ways Ministry, a Maryland-based organization that ministers to LGBTQ Catholics, on Monday in a press release. "It also indicates that permitting such blessings cannot be institutionalized by diocesan regulations, perhaps a reference to some dioceses in Germany where blessings are already taking place with official and explicit permission. 'The life of the church,' the pope writes, 'runs through many channels in addition to the standard ones,' indicating that respecting diverse and particular situations must take precedence over church law."
DeBernardo in the same press release said the "allowance for pastoral ministers to bless same-gender couples implies that the church does indeed recognize that holy love can exist between same-gender couples, and the love of these couples mirrors the love of God."
"Those recognitions, while not completely what LGBTQ+ Catholics would want, are an enormous advance towards fuller and more comprehensive equality," he said. "This statement is one big straw towards breaking the camel's back of the marginalized treatment LGBTQ+ people experience in the church."
The Vatican's tone towards LGBTQ and intersex issues has softened since Francis assumed the papacy in 2013.
Francis has publicly endorsed civil unions for same-sex couples, and has said laws that criminalize homosexuality are "unjust." Church teachings on homosexuality and gender identity have nevertheless not changed under Francis' papacy.
Francis earlier this year told a newspaper in his native Argentina that gender ideology as "one of the most dangerous ideological colonizations" because "it blurs differences and the value of men and women."
The pope was the archbishop of Buenos Aires when a law that extended marriage rights to same-sex couples in Argentina took effect in 2010. Francis was among those who vehemently opposed the marriage equality bill before then-President Cristina Fernández de Kirchner signed it.
Eswatini government refuses to allow LGBTQ rights group to legally register
Supreme Court previously ruled in favor of Eswatini Sexual and Gender Minorities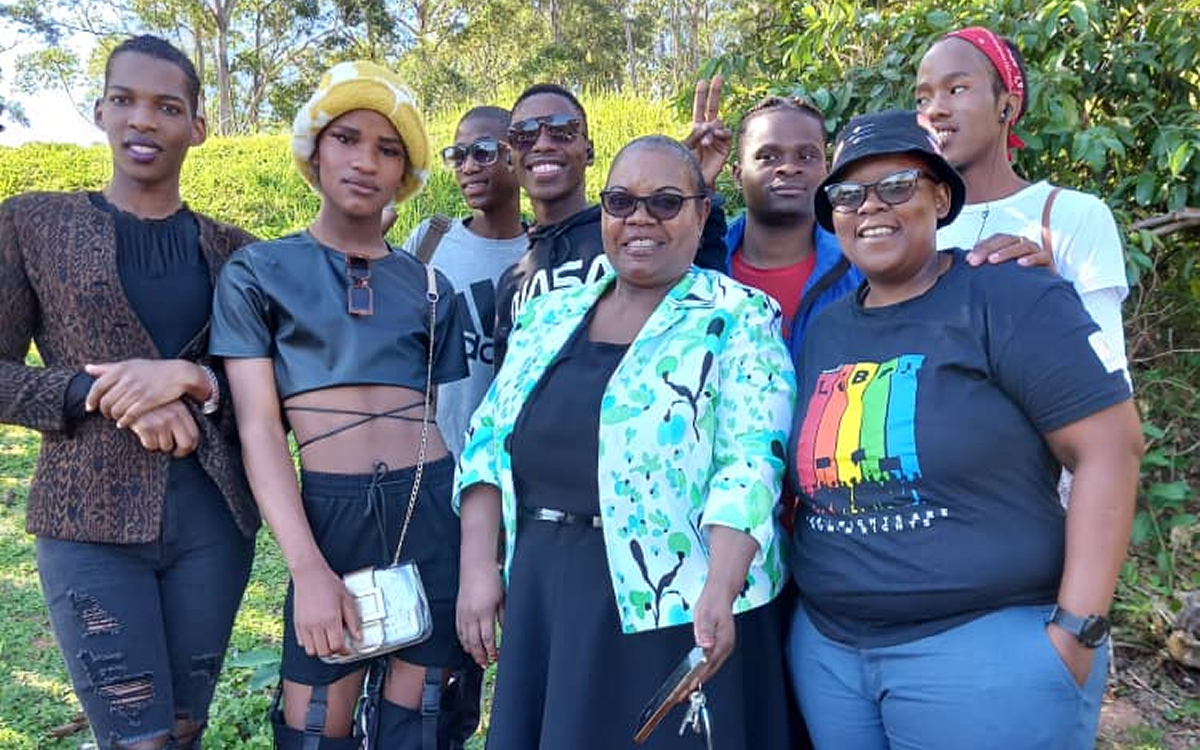 The Eswatini Commerce, Industry and Trade Ministry this week said it will not allow an LGBTQ rights group to register.
The country's Supreme Court in June ruled the government must allow Eswatini Sexual and Gender Minorities to register.
The Registrar of Companies in 2019 denied the group's request. Eswatini Sexual and Gender Minorities the following year petitioned the Supreme Court to hear their case. The Supreme Court initially ruled against the group, but it appealed the decision.
"[The] Minister of Commerce and Trade refuses to register ESGM citing the 'Roman Dutch Law,'" said Eswatini Sexual and Gender Minorities on Thursday in a tweet to its X account. "This was after the Supreme Court ruled unanimously that the refusal to register ESGM by the registrar was unconstitutional."