Celebrating resilience of LGBTQ-owned small businesses
3 examples of companies that pivoted during pandemic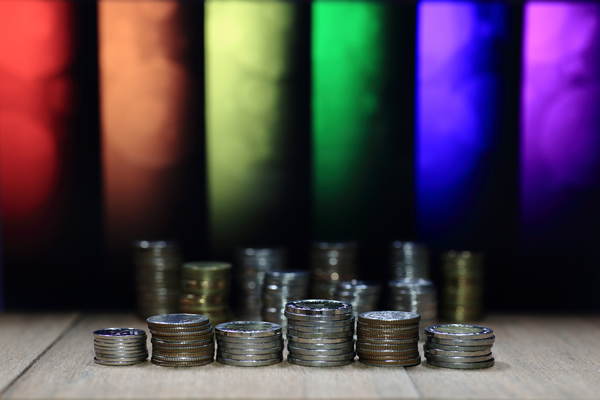 Since the pandemic began, a staggering number of small businesses have permanently closed across the country. In fact, roughly 200,000 U.S. businesses have closed in the first year of the pandemic, according to a study released recently by economists at the Federal Reserve. Despite the millions of dollars of federal and local aid made available in the form of loans and grants, many small businesses had to think creatively to stay afloat. Many of these small businesses leveraged their own identity and community as sources of inspiration -including the LBGTQ community.
As we celebrate our LGBTQ identity and community, we must acknowledge that many LGBTQ entrepreneurs are still reeling from the effects of the pandemic and that, now more than ever, a strong community is needed to help rebuild these businesses and create a more inclusive economy. At Next Street, I'm proud to be part of a mission-based firm where I can focus on uplifting members of my LGBTQ community. I wanted to take this opportunity to share some successful approaches that LGBTQ-owned small businesses in our network adopted to pivot and sustain their businesses during the pandemic. By harnessing the power of their community and prioritizing their core business offering and identity, the following LGBTQ-owned businesses were able to come out of the pandemic stronger than ever.
Cubbyhole, a small but mighty bar located in the iconic West Village neighborhood of New York City, has been open to the queer community for more than 27 years. Despite crises, such as 9/11, 2003 blackout, and Hurricane Sandy, the bar was forced to close its doors for the first time ever on March 16, 2020. Given the 100% loss of income for the bar and its staff, Cubbyhole launched a Go Fund Me campaign to secure financial support from its legion of fans and faithfuls. In just a few weeks it had well surpassed its $30,000 fundraising goal and at the time of this writing has raised $78,432. In addition, the bar also banded together with the country's other 15 lesbian bars for the Lesbian Bar Project, which collectively raised additional funds that enabled the bar to keep its doors open.
Ciao Andiamo, a boutique travel company organizing authentic journeys to Italy, has been in operation for more than 10 years. On March 9, 2020, the government of Italy imposed a national lockdown, which prevented residents from leaving their homes and tourists from entering the country. With no line of sight into when borders would reopen, Ciao Andiamo had to quickly figure out a way to generate revenue and stay engaged with its clients and collaborators. The owner, together with his partners in Italy, made a major pivot, launching two new offerings — a virtual classroom featuring interactive cooking classes, wine tastings, and language lessons, as well as a marketplace for authentic Italian foods, small production wines, and local goods shipped directly from Italy to the U.S. This paved the way for Ciao Andiamo to keep in close touch with its loyal fan base and build awareness and excitement around all things Italy at a time when Italy travel was not possible. Now, as the country is reopening for international tourism, Ciao Andiamo has not only survived, it is in prime position for a strong 2021 season.
Finally, Lambda Lounge began as a spirits brand that sold its products online. In fall 2020, the company had plans to open a brick and mortar lounge in Harlem. When the pandemic struck, Lambda was forced to pause its plan to open the lounge despite having made significant investments in rent and construction. To sustain itself, Lambda shifted its focus from the lounge and refocused its effort on its core business, its spirits brand. Lambda once again began prioritizing its online platform and existing customer base. They quickly found this to be the key to short- and long-term success in the midst of the pandemic. In fact, they were so successful in generating revenue for their business that they were able to see their dream of opening the bar and lounge in spring 2021.
Like so many other small business owners, these LGBT entrepreneurs used the most powerful tool in their arsenal — their identity and community. Each of them leveraged their personal connections to their customers to help them sustain their business and face the challenges the pandemic threw their way. This Pride month and beyond, shop at your local LGBTQ-owned business and become part of the community that can help build a more inclusive and successful economy.
Donald Jones is the head of Next Street's Small Business Delivery practice. Learn more at nextstreet.com.
Recalling the struggle to repeal 'Don't Ask, Don't Tell'
10 years later, gov't still cleaning up the mess of failed law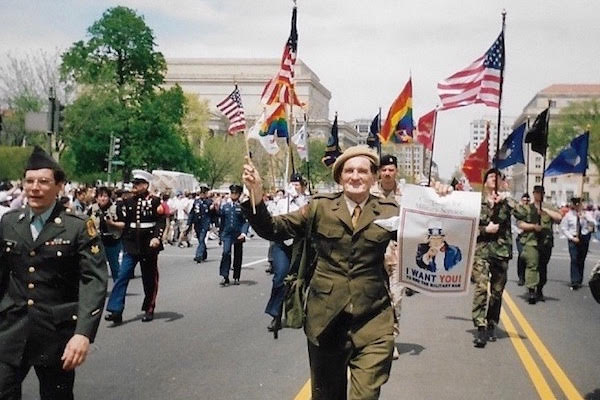 Franklin Burch was ecstatic marching down the street waving a small American flag and an "Uncle Sam: I Want You" poster during the March on Washington for Lesbian, Gay, and Bi Equal Rights and Liberation. "Gays and lesbians have a right to serve," the 70-year old gay vet from Los Angeles told the Washington Post on April 25, 1993. "This is America, and we have these rights."
An estimated 700,000 LGBTQ and allies agreed, marching past the White House and pouring onto the Mall, many grasping for hope during the horrific Second Wave of AIDS. An idealistic optimism was palpable. Gays had voted en masse to elect Bill Clinton as president of the United States, ejecting the Reagan-Bush administration that ignored the deaths of a generation of gay men. Clinton had promised money for AIDS research and pledged nondiscrimination policies, including lifting the ban on gays and lesbians serving in the military.
ANGLE's David Mixner, a Clinton friend from the anti-Vietnam War days, strenuously pointed out that the U.S. military was America's largest employer, enabling gay people stuck in hateful environments to get out, get an education, see the world and serve their country. Not giving gays that opportunity was unfair, and therefore, un-American.
The March on Washington program opened with a stunning Robin Tyler-produced encapsulation of the moment – a sense of pride in our patriotism. To a recording of military theme songs, flag-bearing gays and lesbians who had been drummed out of the military marched onstage, accompanied by some active-duty military coming out publicly based on Clinton's promise. Navy Officer Keith Meinhold and Army Col. Margarethe "Grethe" Cammermeyer ended the procession, with Cammermeyer calling everyone to attention. The crowd – including me – stood at attention, too, tears streaming down our faces at the courage of our people to serve a country that still treated us as deviants.
Then Dorothy Hajdys took the stage carrying a framed photo of her son, Petty Officer Third Class Allen Schindler, murdered six months earlier in a public toilet in Sasebo, Nagasaki, Japan by two shipmates. The coroner said Schindler's injuries were worse "than the damage to a person who'd been stomped by a horse." Schindler could only be identified by the tattoos on his arm. The March on Washington crowd gave Hajdys a 10-minute standing ovation. We knew the cost of freedom.
House Speaker Nancy Pelosi read a letter from Clinton, who didn't attend or send a video, as expected. "I stand with you in the struggle for equality for all Americans, including gay men and lesbians," Clinton wrote. "In this great country, founded on the principle that all people are created equal, we must learn to put aside what divides us and focus on what we share."
Liberal Democratic icon Sen. Edward M. Kennedy spoke via an audio tape, comparing our March to the famous civil rights march of 1963. "We stand again at the crossroads of national conscience," Kennedy said.
But there were hints of a coming storm. Robin Tyler tore a Clinton telegram of apology on stage as unacceptable. "A Simple Matter of Justice" banner flapped in the background as beloved ally actress Judith Light said: "I am grateful to you, the gay and lesbian community, for the impact you are having on all of society. I am grateful for your teaching Colin Powell about equal opportunity. I am grateful for your teaching Sam Nunn about moving into the 20th century. I am grateful for your teaching George Bush about the consequences of irresponsible neglect and misuse of power. And you are in the process of teaching President Clinton the importance of being a leader and the dangers of compromising with what is right and just."
But teaching doesn't equal lessons learned. Clinton betrayed us, agreeing to a Nunn-devised "compromise" on lifting the gay ban called "Don't Ask, Don't Tell, Don't Pursue." Democratic Sen. Sam Nunn and Republican John Warner evoked horrific "gay sexual predator" images as they went aboard a submarine to ask sailors how they'd feel lying in such proximity to a gay shipmate. The subtext was clearly an invitation to harass those suspected of being gay and lesbian. Witch hunts were sport.
The cruelty of DADT went beyond the physical. If a buddy on the frontlines in Iraq or Afghanistan was killed by an improvised explosive device (IED), the gay service member could not share the fear, the pain, the trauma because letters back home were checked and psychiatrists and chaplains had to report gay-related confessions. The lives of 14,000 gay, lesbian and bisexual service members were ruined by the time DADT officially ended a decade later, on Sept. 20, 2011. Today, marking the 10th anniversary of the official repeal, the Veterans Administration concedes it is still catching up with all the damage governmental politics created. It's estimated that more than 114,000 LGBTQ service members or those perceived to be LGBTQ were discharged between Franklin Burch's service in World War II and the repeal of DADT.
"Although VA recognizes that the trauma caused by the military's decades-long policy of discrimination against LGBTQ+ people cannot be undone in a few short months, the Biden administration and Secretary McDonough are taking the steps necessary to begin addressing the pain that such policies have created. LGBTQ+ Veterans are not any less worthy of the care and services that all Veterans earn through their service, and VA is committed to making sure that they have equal access to those services," writes Kayla Williams, a bisexual veteran and assistant secretary for public affairs in VA's Office of Public and Intergovernmental Affairs on the VA blog.
Clinton's betrayal broke our hearts and ruined lives. But amazingly, it did not stop us — which attorney C. Dixon Osburn, a civilian graduate of Georgetown University Law, recounts in his just released must-read book "Mission Possible: The Story of the Repealing of 'Don't Ask, Don't Tell.'" This is the stunning story of how Osburn and attorney Michelle Benecke, a Harvard Law graduate and former Army captain, founded Servicemembers Legal Defense Network to immediately help desperate service members and work with nonprofit allies and law firms to challenge DADT in the courtroom and in the court of public opinion.
"Mission Possible" completes an important trilogy about LGBTQ people serving in the U.S. military, next to "Coming Out Under Fire," by Alan Bérubé and Randy Shilts' "Conduct Unbecoming: Lesbians and Gays in the U.S. Military." These books are not only LGBTQ history, but about our patriotism and what drives our private lives — and how government has intervened to block us at every step based on bias.
"Mission Possible" is also a book about endurance, ingenuity, and triumph. If a united gay voting bloc and 700,000 people on the Mall and thousands more back home didn't give Clinton enough clout or backbone to keep his promise to lift the gay military ban – SLDN needed a smart, comprehensive strategy and a willingness and stamina to keep their eyes on the distant prize of repealing DADT. After educating an anti-military community and fighting a "graveyard mentality" that believed that lifting the gay ban was impossible, they had to figure out how to secure bipartisan support.
And there was bipartisan support, privately. "Party sticks with party, unless there's a breakthrough, Osburn says, noting that GOP Sen. Lisa Murkowski told him: "You have to create the moment so I can be with you."
With the discharge of the Arab linguists, DADT became less an issue of civil rights and more publicly an obstacle to national security. There are scores of nail-biting behind-the-scenes stories about how SLDN shifted the public and military consciousness from July 1993 to September 20, 2011, "when President Barack Obama, Secretary of Defense Robert Gates, and Admiral Mike Mullen, chairman of the Joint Chiefs of Staff, certified to Congress that implementing repeal of the policy would have no effect on military readiness, military effectiveness, unit cohesion, or recruiting and retention."
Dec. 18, 2010 – on Osburn's birthday – the Senate finally voted to deliver more than 60 votes to overcome Republican Sen. John McCain's repeated and stubborn use of the filibuster to block repeal. There are echoes of political machinations of today.
There are crafty stories, as well, illustrating the absurdity of DADT. For instance, Army Sergeant Darren Manzella, Osburn writes, "was the epitome of the competent, well-regarded openly gay soldier who put a lie to the belief that his mere presence would weaken military readiness. He was out to his Army buddies and had even introduced them to his boyfriend." In 2006 at Fort Hood, he started getting anonymous emails and "calls warning him that he was being watched and to 'turn the flame down.'" He sought advice from his commanding officer which triggered an investigation, with which Manzella fully cooperated. The Army concluded he wasn't gay and told him to go back to work. He was subsequently deployed to Iraq, then Kuwait, unsure whether a new commander would discharge him.
SLDN reached out to Manzella to see if he'd be willing to do a 60 Minutes interview, explaining the pros and cons if he went forward. He said yes, but how to do it knowing the Army wouldn't grant permission? SLDN communications director Steve Ralls came up with a plan. "Manzella signed up to run in the Army marathon in Kuwait. At a predetermined point, he veered off-course to a waiting car that whisked him to a hotel, where he changed into civilian clothes and met with correspondent Lesley Stahl. After the interview, he changed back into his running clothes, the crew doused him with sweaty water, and the car whisked him back so he could cross the finish line," Osburn writes. "Once the segment was broadcast, the Army could no longer pretend that Manzella wasn't gay, or that 'Don't Ask, Don't Tell' was a law with an on-off switch. He was discharged six months later and became one of the many vocal advocates for repeal."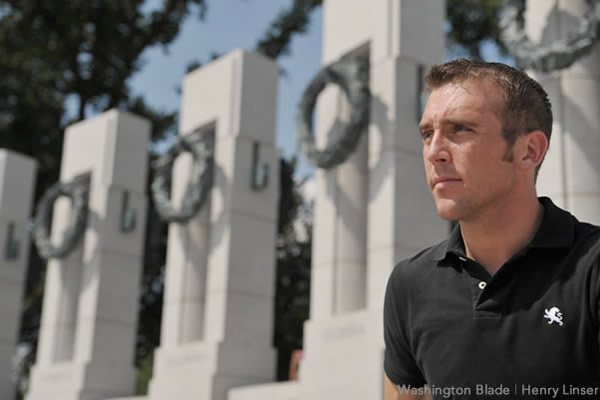 On Dec. 22, 2010, President Barack Obama kept the campaign promise he made and signed the repeal of Don't Ask, Don't Tell. "For we are not a nation that says, 'don't ask, don't tell.' We are a nation that says, 'Out of many, we are one.' We are a nation that welcomes the service of every patriot. We are a nation that believes that all men and women are created equal. Those are the ideals that generations have fought for.  Those are the ideals that we uphold today," Obama said. "And now, it is my honor to sign this bill into law."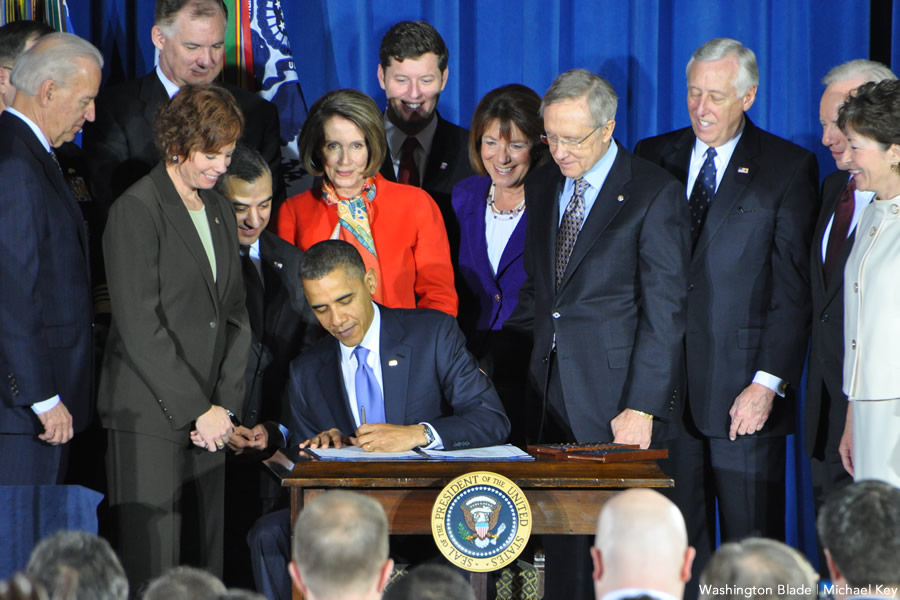 "There's been a lot of progress in the last 10 years – despite the last four," Osburn says. "It's all been teed up by SLDN."
But we still are not fully first-class citizens, though we now have the right to serve and die for our country. The Equality Act is next.
The road to DADT repeal — remember their names
'Maybe not in my lifetime, but we are going to win in the end'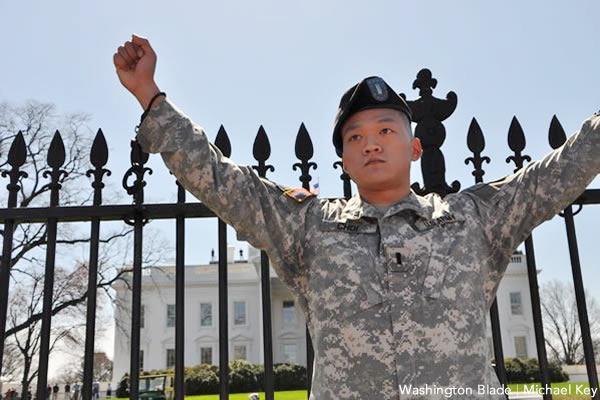 "Maybe not in my lifetime, but we are going to win in the end." – Air Force TSgt. Leonard Matlovich, Sept. 19, 1975.
The road to repeal of the codified charade known colloquially as "Don't Ask, Don't Tell" (DADT), masquerading as something different than the Pentagon policy ban dating to World War II, was long and built by many hands. While a straight-identified Congress and president were necessary to reach the destination, LGBT Americans made it happen. But "DADT Speak" can unintentionally erase the some 100,000 discharged before its creation. The following focuses on some of the First Volunteers; those very few service members who chose to risk their careers by outing themselves, putting faces to the ban, without which it would still be destroying lives.
In March 1974, Leonard Matlovich was the happiest he'd ever been in his life. It had taken him until he was 30, and surviving thoughts of suicide-by-war and direct suicide, to finally accept and embrace that he was gay, and now he had a job that he loved: Race Relations Instructor for the Air Force. He was so good in this job that he was sent around the country to train other instructors. An African-American fellow instructor said that, "He has the classroom in the palm of his hand."
His department chief wrote, "As a Race Relations Instructor there is none better. His mastery of group dynamics and group facilitation has enabled him to conduct seminar after seminar around the difficult and sensitive subject of race relations without incident. He should be promoted to Master Sergeant well ahead of his contemporaries."
And then he read an interview with Frank Kameny in the Air Force Times.
World War II veteran Frank Kameny had a genius IQ and Harvard Ph.D. in astronomy. Hired by the Army Map Service (AMS) in 1957, his dream of being one of the first astronauts, in fact, his entire scientific career, crashed and burned when the AMS learned he was gay. LGBs were already banned in the military; now, per Republican President Dwight Eisenhower's Executive Order banning "sexual perversion" among civilian federal employees, he was fired five months later, and, worse, blackballed from employment by any other federal agency or private company or university receiving federal funding.
Unaffiliated with any gay group, he did what no other fired gay person had done. Eight years before Stonewall, he appealed his case against the Secretary of the Army to the Supreme Court in a self-penned brief whose eloquent fury still stuns today.
"The government's regulations, policies, practices and procedures, as applied in the instant case to petitioner specifically, and as applied to homosexuals generally [including in the military], are a stench in the nostrils of decent people, an offense against morality, an abandonment of reason, an affront to human dignity, an improper restraint upon proper freedom and liberty, a disgrace to any civilized society, and a violation of all that this nation stands for. These policies, practices, procedures, and regulation have gone too long unquestioned, and too long unexamined by the courts."
Yale Law School professor William Eskridge, Jr., later called it revolutionary, "the birth of Gaylegal Equality Arguments"; and Frank "the Rosa Parks and the Martin Luther King and the Thurgood Marshall of the gay rights movement."
In a "court of last appeal" letter to newly inaugurated President John F. Kennedy in May 1961, two months after the Court refused to hear his case, Kameny, still on his own, also denounced "the policies, practices, and official attitudes of the military" and "less-than-fully-honorable discharges."
That November he cofounded the militant Mattachine Society of Washington (MSW; not a chapter of original Mattachine) whose four missions included challenging military homophobia— 29 years before the creation of the first national group dedicated to fighting the ban, and 32 years before its codification into DADT.
MSW's unprecedented three pickets of the White House in 1965 included signs protesting the ban, and he led a picket at the Pentagon itself.
"STOP Wasting Taxpayers Money on Hunts for HOMOSEXUALS." "65,000 Homosexual Sailors DEMAND NEW NAVY POLICY." "Quarter Million Homosexual American Servicemen & Women Protest Armed Services Policies." "15 Million U.S. Homosexuals Protest Treatment by Armed Forces."
That year the Navy alone kicked out at least 1,365—some 100 more than all the branches kicked out in the worst year under DADT.
The ban was the subject of the first same day, nationally coordinated gay rights protests in 1966. Frank led another Pentagon picket then flew to New York City to lead a protest there. He was essentially the only non-lawyer source of help for LGB service members trying to avoid being kicked out or at least be granted an Honorable Discharge characterization.
Since at least 1964, he'd been looking for a "perfect test case" — a service member with a clean record willing to out themselves and fight the ban in court. Leonard Matlovich read that in the Air Force Times and called him describing his three tours in Vietnam, Bronze Star, Purple Heart, and outstanding performance ratings. After a number of meetings, Leonard agreed to carry the banner, coming out on the front page of The New York Times and on the CBS Evening News with Walter Cronkite on Memorial Day 1975.
The response was seismic, rippling from the Times to the Kokomo, Indiana, Tribune and around the world. So unlike the mainstream concept of a gay male one reporter asked him if he was really gay. The effect was magnified when he appeared in uniform on the cover of Time magazine with the bold, black caption "I Am a Homosexual"—putting a face on the ban for millions for the first time. Gay historian Nathaniel Frank, author of the definitive book on the evolution of DADT, "Unfriendly Fire," said, "it began a national discussion on gay rights."
Accounts of his four-day discharge hearing filled newspapers and TV screens. When the Air Force board couldn't see past "Homosexual" to the perfect airman, they recommended his discharge; Leonard telling the crush of reporters outside: "Maybe not in my lifetime, but we are going to win in the end." He failed to overturn the ban, but a 1981 Pentagon mandate that, barring extenuating circumstances such as sex on base, all discharge characterizations for gays should be Honorable can be linked to his case. No one imagined how short his lifetime would be, but he filled it fighting for gay equality. Frank was the lead honorary pallbearer, walking by the horse-drawn caisson carrying his body in 1988, and today his grave in Washington's Congressional Cemetery with its iconic gravestone is a place of pilgrimage next to a Veterans Administration cenotaph for Frank.
"Exemplary" Army Reserve Drill Instructor Miriam Ben-Shalom was honorably discharged in 1976 after refusing to deny she was a lesbian during questioning about her criticizing the discharge of Leonard Matlovich. In 1980, a federal judge ruled that her discharge violated the First, Fifth, and Ninth amendments of the Constitution—the first court ruling that the ban was unconstitutional and 30 years before the ruling against DADT in the Log Cabin Republicans challenge—and ordered her reinstated. The Army simply ignored the order for seven years; until a Circuit Court forced them to return her to duty. But they refused to allow her to reenlist at the end of that period of service.
The Supreme Court refused to hear her appeal in February 1990. Three months later, she and five other veterans founded Gay, Lesbian & Bisexual Veterans of America, the first such national lobby group; today American Veterans for Equal Rights (AVER). She and several other veterans were arrested at the White House in 1993 protesting the ban's refashioning as DADT. She was arrested there again in 2010 protesting President Obama's slow walk on repeal along with eight fellow veterans and four civilians including myself.
Sgt. Perry Watkins' 16-year adventure in the U.S. Army began when Lyndon Johnson was president and would not end until George Bush père sat in the Oval Office. It spanned the globe, sometimes a comedy, sometimes a tragedy. It was sometimes even a musical comedy—but it was always, just as the ban itself, nonsensical; here ignoring that he was gay, there trying to kick him out because he was gay. Year after year, time after time, he demanded justice; and, in the end, it was his own truth that set him free—the truth he had told from the very beginning, during his draft physical in 1967 when he was 19 and checked the box indicating "homosexual tendencies."
The first gay African-American soldier to make headlines, while the Army ignored a court order to reinstate Miriam, in May 1982, Watkins also became the first out gay service member returned to duty by a court. But he was kicked out again, and, eventually, the Supreme Court let a lower court ruling stand that he should be reinstated in the name of fairness. Like Leonard, for whom he was an honorary pallbearer in 1988, he chose a settlement; passing himself in 1996.
Petty Officer Keith Meinhold, a certified Master Training Specialist teaching sonar crews on P-3 Orion aircraft how to hunt submarines outed himself on ABC's World News Tonight on May 19, 1992. Formerly recognized as "Aircrew Instructor of the Year," his usually perfect performance ratings drop. Without any evidence, they claimed knowledge of his sexual orientation had "adversely affected his performance of duty and adversely affected the good order and discipline." Though given an honorable discharge he sued and was ordered reinstated. Overall, his return was met positively, and his crew continued to win new awards. He retired four years later with full military honors, naval band music, a Navy Achievement Medal, and a 60-foot American flag.
Purposely coinciding with Meinhold's coming out the same day, 25-year old Navy Lieutenant Junior Grade Tracy Thorne, first in his class in flight training, outed himself on "Nightline." A bombardier-navigator flying A6 Intruders, like a ship on a roiling sea, his status repeatedly changed due to the unknowns of what might happen—or not—to the ban following Bill Clinton's possible election, then election. He joined a five-week, 32-city cross-country veterans bus Tour of Duty to try to drum up public support for an end to the ban. He testified against the ban before the Senate Armed Services Committee — homophobic Sen. Sam Nunn's dog and pony show where he was jeered by 1,000 sailors and Marines. To wild applause and laughter, infamous racist Sen. Strom Thurmond told him, "Your lifestyle is not normal. It's not normal for a man to want to be with a man or a woman with a woman. Have you considered getting help from a medical or psychiatric standpoint?" He filed a lawsuit in 1994 and returned to active duty with the stipulation that the Navy could attempt to discharge him under DADT. In 1995, he was discharged. He sued again; his challenge ending when the Supreme Court refused to hear his case.
Their high-profile outings were planned to coincide with the same-day introduction of the long forgotten end-the-ban Military Freedom Act of 1992. Popular war hero and chair of the Joint Chiefs Colin Powell's statements to Congress killed not only that bill but crippled Bill Clinton's intentions even before he had the party's nomination. Powell: "Skin color is a benign, non-behavioral characteristic. Sexual orientation is perhaps the most profound of human behavioral characteristics." His disingenuous, pseudo intellectual way of saying, "they choose to be gay so it's not a civil rights issue."
Navy Reserve Lieutenant Zoe Dunning outed herself at a Jan. 16, 1993, rally in support of Keith Meinhold. She was allowed to stay in after convincing a board that "status" did not equal "conduct" — a finding immediately forbidden in future cases by the Pentagon. By retirement in 2007, she'd risen to the rank of commander, having served openly for more than 13 years. In December 2010, as co-chair of Servicemembers Legal Defense Network (SLDN) Board of Governors, she was invited to stand next to the president as he signed the provisional DADT repeal bill. Co-founder Dixon Osburn just released "Mission Possible," his account of the crucial role SLDN played in ending the ban.
Former Marine of the Year Sergeant Justin Elzie had served 10 years when he outed himself on "World News Tonight" on Jan. 29, 1993. The Corps reneged on their existing approval for his early separation in April with benefits, moving to honorably discharge him immediately with none. He testified to Congress in support of ending the policy ban. A judge ordered he be retained until his legal challenge was resolved. He eventually settled out of court, receiving the early retirement bonus after having served as an out gay Marine for four more years during which he was recommended for promotion three times. He was one of our 13 arrested at the White House in November 2010 demanding DADT repeal.
Twenty-three-year old Desert Storm veteran and former Sixth Army Soldier of the Year Joe Zuniga outed himself at a huge event honoring gay military activists the night before the April 1993 March on Washington, including Meinhold and Thorne. "The roar was deafening. People cried. People hugged each other." – The Washington Post. The next morning the three joined the veterans' contingent in the march with hundreds of thousands.
Conversely, his Army command was enraged, discharging him, however honorably, in record time—in less than a month. They also brutally demoted him from Sergeant to Specialist after falsely accusing him of wearing a decoration he had not earned. His battalion commander melodramatically threw newspapers in which his story had appeared into a trashcan during his administrative hearing. But he continued to speak out all across America, and appeared in the historic first national gay TV ad; created for the Campaign for Military Service, an ad hoc group representing multiple existing gay groups hoping to offset the rabidly homophobic campaign of those in and out of the Democratic-controlled Congress determined to prevent President Bill Clinton from ending the ban. He also travelled the country and TV newsrooms trying to promote public support.
Army First Lieutenant and Iraq veteran Dan Choi came out on "The Rachel Maddow Show" on March 19, 2009, resulting in his discharge in June 2010. Far from just another came-out-on-TV story, Dan was the first Asian-American to become a leader in the anti-ban movement, and shook that movement when he began to engage in nonviolent direct action in the second year of the Obama administration after the president broke his promise to start working with Congress to end DADT when he took office. Dan allied with new direct action group GetEQUAL, and a small but growing number of people joined him in handcuffing themselves to the White House fence (including transgender veteran Autumn Sandeen); each time growing more media coverage, never more critical than in November 2010 when word went round that the repeal provision bill, stalled in the lame duck Congress, was going to be withdrawn likely damning the chance for repeal for years. Republicans would take over the House in 2011.
I have no proof that the action Dan led that month, joined by Miriam, Justin, et al., helped salvage the bill and, thus, repeal. I can only say that I am proud to have been next to them; one wrist handcuffed to the White House fence behind me; and holding Leonard's Time magazine cover aloft with my free hand.
"Remember your roots, your history, and the forebears' shoulders on which you stand." – Marion Wright Edelman.
Overcoming COVID-19 challenges for prospective gay surrogacy fathers
Sept. 18 conference offers a comprehensive educational agenda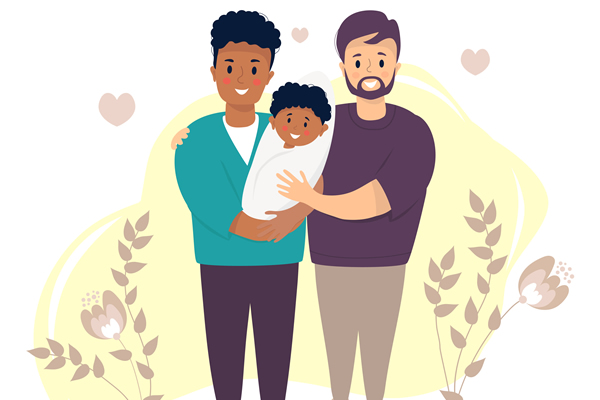 Even before the pandemic, biological and social constraints severely limited parenting options for gay men. Surrogacy, an option that larger numbers of gay men have been turning to in recent years, was highly complex, expensive and emotional even before COVID-19. More challenges were added with travel restrictions, uncertainty about the implications of the disease and vaccines to pregnancy, and domestic circumstances that contributed to hesitancy among some surrogate candidates. And while the number of men interested in embarking on a parenting journey did not diminish, there are inherent limitations on the extent to which the guidance and support resources they depend on could be provided virtually.
My husband and I had our twins with the help of a surrogate almost 21 years ago. Even in New York City, where we reside, no community resources existed for people like us. A few years later, with the help of the NY LGBT Community Center, we started building a program that culminated with the establishment of Men Having Babies (MHB), a nonprofit dedicated to helping men worldwide become biological parents through guidance, financial assistance, support and advocacy. The premise was that surrogacy has an immense potential as long as steps are taken to protect the rights and minimize the risks for surrogates and egg donors, and to sensitively build meaningful relationships between all parties involved.
Thus, for more than a decade MHB has been traveling to a number of cities across the U.S. and internationally offering peer guidance, expert advice, information about financing and grants, inspirational testimonies from surrogates and fathers, and an opportunity to meet dozens of reputable surrogacy providers that abide by our Framework for Ethical Surrogacy.
With the onset of the pandemic, MHB was first focused on providing immediate support to hundreds of men that faced disruptions to medical treatments and even their ability to travel to the birth of their children and attain legal custody. Luckily a range of solutions were soon found to at least allow existing journeys to move forward.
Indeed, by now things are looking better also for the many men that did not yet start the process and were putting their dreams on hold. The clinics, agencies and law firms that provide the required professional services are back to full operations. Vaccination is deemed safe and effective for surrogates and donors, and with the resumption of in-person schooling, more women may feel ready to commit to becoming surrogates.
However, how do you provide both complex guidance and an opportunity to meet surrogacy professionals during a pandemic? Our first move was to offer webinars and add more resources online, and then to make use of specialized virtual conference technology to try and recreate the conference experience to the best of our abilities. However, the complex process and highly personal nature of surrogacy parenting requires an immersive and personal experience, and a comprehensive educational agenda that is beyond the attention span of virtual.
At this point, given the unique nature of our challenge, we decided it is time for a new model to once again offer the full inspirational and interactive experience in-person, while still meeting the challenges of the new public health reality we face for many months to come. After consulting with our partners, we're starting this fall with events in NYC, Chicago and Brussels, where public health conditions and regulations are suitable. We accommodate only fully-vaccinated participants, and developed a range of additional COVID-19 safety measures, including on-site rapid testing of staff, speakers and exhibitors, indoor masking, and safe catering protocols during meals and breaks.
Judging from the robust registration rate from attendees, there is indeed much pent-up demand worldwide from gay men who've been putting their dreams of family building on hold. "Please don't cancel this event and change it to a virtual conference. I look forward to meeting experts in-person," stated one of many encouragements MHB received.
To join us September 18-19 in NYC, please go to menhavingbabies.org/ny.
Ron Poole-Dayan is the founder and executive director of Men Having Babies.