Celebrating resilience of LGBTQ-owned small businesses
3 examples of companies that pivoted during pandemic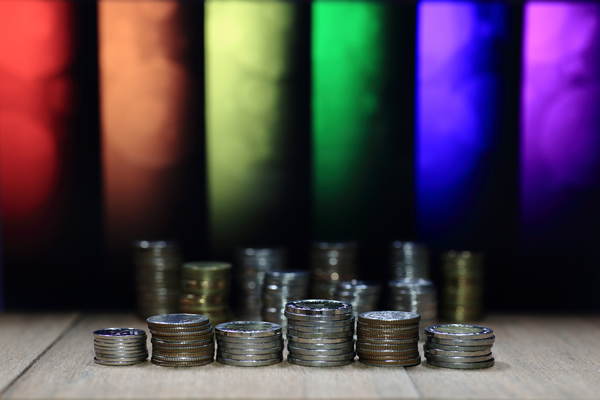 Since the pandemic began, a staggering number of small businesses have permanently closed across the country. In fact, roughly 200,000 U.S. businesses have closed in the first year of the pandemic, according to a study released recently by economists at the Federal Reserve. Despite the millions of dollars of federal and local aid made available in the form of loans and grants, many small businesses had to think creatively to stay afloat. Many of these small businesses leveraged their own identity and community as sources of inspiration -including the LBGTQ community.
As we celebrate our LGBTQ identity and community, we must acknowledge that many LGBTQ entrepreneurs are still reeling from the effects of the pandemic and that, now more than ever, a strong community is needed to help rebuild these businesses and create a more inclusive economy. At Next Street, I'm proud to be part of a mission-based firm where I can focus on uplifting members of my LGBTQ community. I wanted to take this opportunity to share some successful approaches that LGBTQ-owned small businesses in our network adopted to pivot and sustain their businesses during the pandemic. By harnessing the power of their community and prioritizing their core business offering and identity, the following LGBTQ-owned businesses were able to come out of the pandemic stronger than ever.
Cubbyhole, a small but mighty bar located in the iconic West Village neighborhood of New York City, has been open to the queer community for more than 27 years. Despite crises, such as 9/11, 2003 blackout, and Hurricane Sandy, the bar was forced to close its doors for the first time ever on March 16, 2020. Given the 100% loss of income for the bar and its staff, Cubbyhole launched a Go Fund Me campaign to secure financial support from its legion of fans and faithfuls. In just a few weeks it had well surpassed its $30,000 fundraising goal and at the time of this writing has raised $78,432. In addition, the bar also banded together with the country's other 15 lesbian bars for the Lesbian Bar Project, which collectively raised additional funds that enabled the bar to keep its doors open.
Ciao Andiamo, a boutique travel company organizing authentic journeys to Italy, has been in operation for more than 10 years. On March 9, 2020, the government of Italy imposed a national lockdown, which prevented residents from leaving their homes and tourists from entering the country. With no line of sight into when borders would reopen, Ciao Andiamo had to quickly figure out a way to generate revenue and stay engaged with its clients and collaborators. The owner, together with his partners in Italy, made a major pivot, launching two new offerings — a virtual classroom featuring interactive cooking classes, wine tastings, and language lessons, as well as a marketplace for authentic Italian foods, small production wines, and local goods shipped directly from Italy to the U.S. This paved the way for Ciao Andiamo to keep in close touch with its loyal fan base and build awareness and excitement around all things Italy at a time when Italy travel was not possible. Now, as the country is reopening for international tourism, Ciao Andiamo has not only survived, it is in prime position for a strong 2021 season.
Finally, Lambda Lounge began as a spirits brand that sold its products online. In fall 2020, the company had plans to open a brick and mortar lounge in Harlem. When the pandemic struck, Lambda was forced to pause its plan to open the lounge despite having made significant investments in rent and construction. To sustain itself, Lambda shifted its focus from the lounge and refocused its effort on its core business, its spirits brand. Lambda once again began prioritizing its online platform and existing customer base. They quickly found this to be the key to short- and long-term success in the midst of the pandemic. In fact, they were so successful in generating revenue for their business that they were able to see their dream of opening the bar and lounge in spring 2021.
Like so many other small business owners, these LGBT entrepreneurs used the most powerful tool in their arsenal — their identity and community. Each of them leveraged their personal connections to their customers to help them sustain their business and face the challenges the pandemic threw their way. This Pride month and beyond, shop at your local LGBTQ-owned business and become part of the community that can help build a more inclusive and successful economy.
Donald Jones is the head of Next Street's Small Business Delivery practice. Learn more at nextstreet.com.
Cruising into Pride
Celebrity holds firm as a proud corporate supporter of LGBTQ community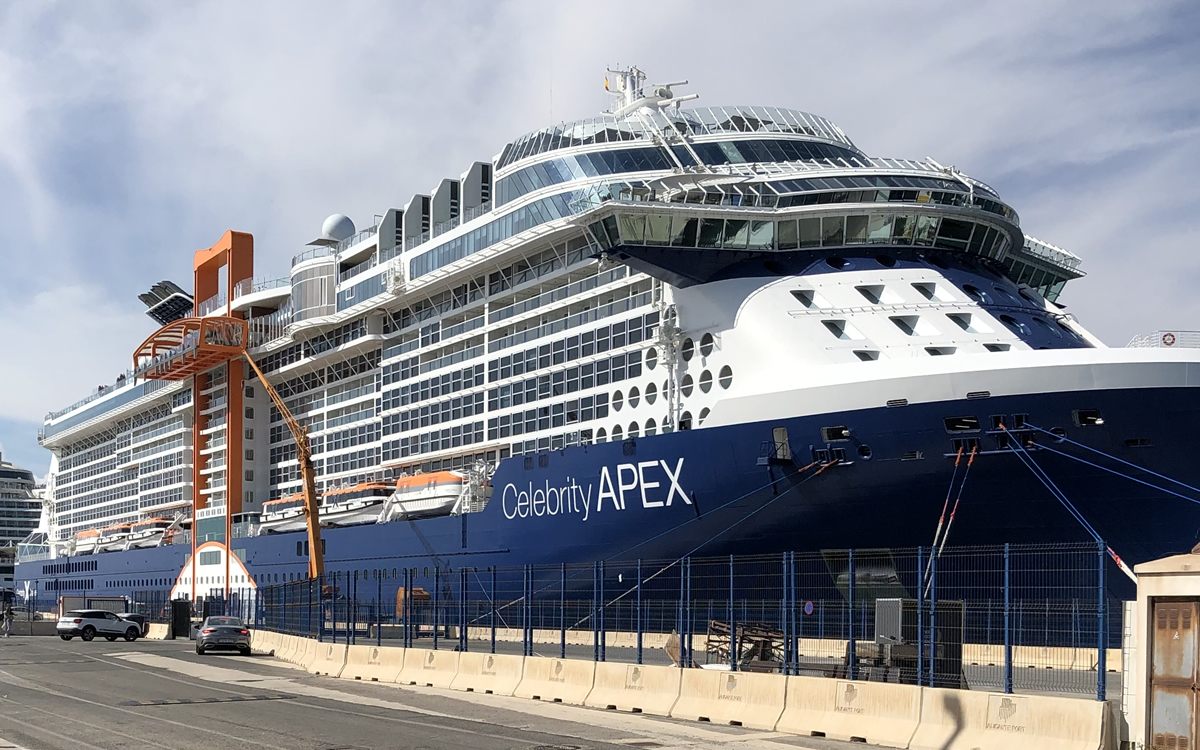 As you know if you have read my columns and blog posts, I love cruising. The kind where you are on a river or the ocean. Today in both the United States and around the world the LGBTQ community is facing difficult times. Attacks are coming fast and furious. There are few places where members of our community can feel totally safe these days.
One of those places is on a cruise ship that values the community. That is what I have found whenever I travel on a Celebrity ship. Today, they are going even further in letting the world know about their respect for the community. They happily advertise Pride at Sea. Of course, they are doing it to attract LGBTQ passengers and their dollars, but that's great in this day and age, when a company is willing to step up proudly, wants our business, and will do everything they can to make us feel both wanted and safe. That is what Celebrity Cruise Lines is doing.
I want Pride to be celebrated not just in June, but every month. But I am excited about the June celebrations whether hosted in D.C. by Capital Pride, or on the high seas. While many of us will be at the D.C. Wharf, on June 10 to help the Washington Blade celebrate Pride on the Pier with spectacular fireworks, those who miss that and are on a Celebrity ship will be part of a Pride celebration as well. Their ships will all celebrate the month in various ways including flying a LGBTQ Pride flag. 
Celebrity has invited my friend, entertainer extraordinaire, Andrew Derbyshire, to lead the celebration on the Edge on June 13, in Ibiza. He recently quoted Celebrity, "In honor of Pride month and our continuing commitment toward fostering positive and authentic partnerships within the LGBTQIA+ community, Celebrity Cruises is raising the Pride flag to celebrate acceptance, unity, and support for the community. Each June, Celebrity Cruises hosts our annual Pride Party at Sea. Every ship takes part in the celebration that brings our crew and guests together to honor and celebrate Pride." Andrew added, "I am happy to announce I will be flying to Ibiza on the 13th of June for a few nights, to host Pride on the Celebrity Edge, with my friend and captain, Captain Tasos, and the amazing team on board." Andrew, like many of the entertainers I have seen and met on Celebrity ships, is encouraged to be who he is, 'out' and proud. 
The Edge will kick off Celebrity's fifth annual Pride Party at Sea during its June 10, 2023, sailing. "The party will take place in tandem across the award-winning Celebrity fleet, with each ship 'handing off the party baton' to the next, to keep the festivities running across hemispheres and time zones. A variety of multi-generational LGBTQ+ focused programming will take place throughout the month of June. Together, officers, staff and crew around the world will participate in Celebrity's signature Pride programming."
You should know one of the things straight couples could always do on a Celebrity cruise is have the captain marry them. Now, since same-sex marriage became legal in Malta, where most Celebrity ships are registered, their captains can legally marry same-sex couples. After this happened the first legal same-sex marriage at sea, on a major cruise line, occurred on board Celebrity Equinox in January 2018 when the captain married Francisco Vargas and Benjamin Gray.
Celebrity is a Florida-based company, and along with Disney, they are standing up for the LGBTQ community. They have been a Presenting Sponsor of Miami Beach Gay Pride for four years in a row. They continue to advertise their collaborations with gay cruise companies like VACAYA, which has charted the Celebrity Apex for a cruise of the Caribbean in 2024. The ship will be sailing with a lot of happy LGBTQ cruisers on Feb 17-24, 2024 for seven nights from Fort Lauderdale to Puerto Rico, St. Croix, and Antigua. For anyone who hasn't been on the Apex, it is an amazing ship. While not during an official Pride month I will show my Pride along with many other LGBTQ travelers on Celebrity Beyond this October out of Rome, and on Celebrity Ascent in October 2024 out of Barcelona. The Ascent hasn't even set sail yet.
Let's hope other companies will follow Celebrity's lead and value the LGBTQ community. We are entitled to live our lives safely and to the fullest, as who we were born to be. 
Peter Rosenstein is a longtime LGBTQ rights and Democratic Party activist. He writes regularly for the Blade.
Non-alignment or hypocrisy: South Africa's non-alignment costing Africa's human rights discourse
Country must take stronger stance against Uganda's anti-homosexuality law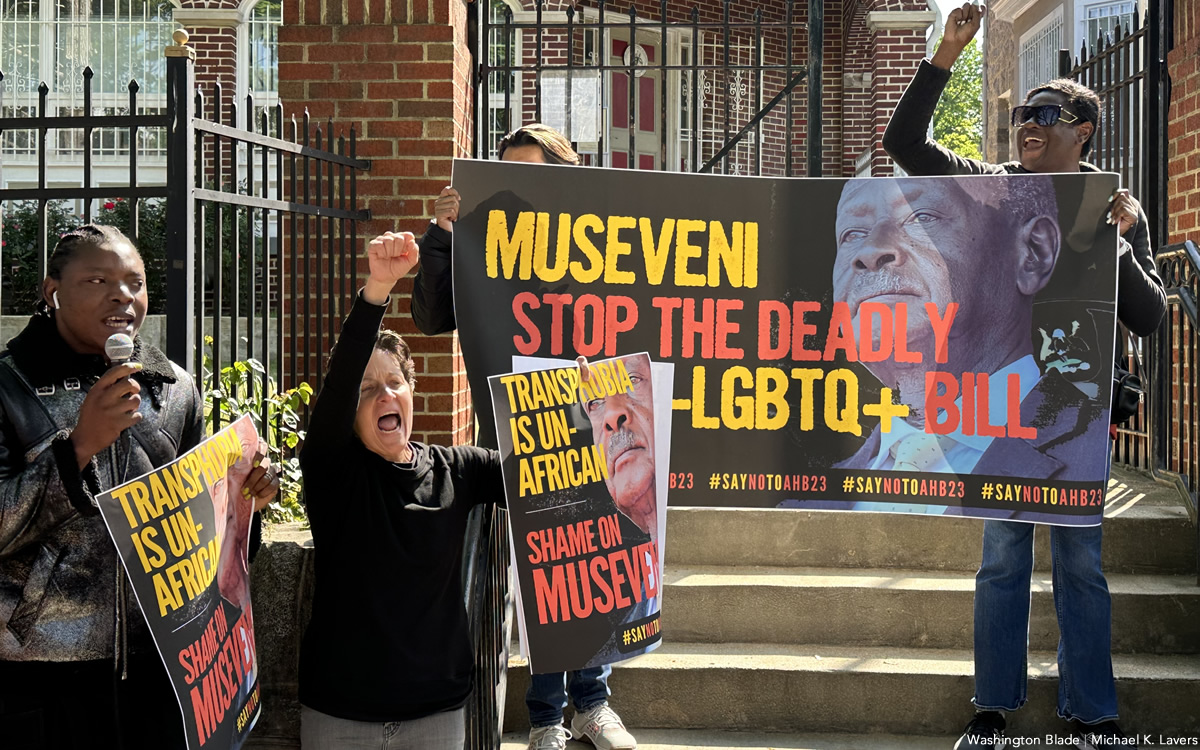 In the past several months, South Africa's foreign policy has been in the spotlight for essential and existential reasons that significantly impact geopolitics and the continent's stability.
The foreign policy for South Africa discussion document by the Department of International Relations highlights the "advancement of human rights and the promotion of democracy" as the pillars on which South Africa's foreign policy rests. This document emphasizes the role that South Africa is expected to play in the "promotion of human rights and democracy."
Minister Pandor echoed this document in her 2022 end-of-year remarks.
"We will continue with our unwavering position to advocate for a balanced Sustainable Development Program within the human rights framework as underlined in the Vienna Declaration and Program of Action (VDPA). In this regard, South Africa will be one of the chief proponents of a balanced agenda of the HRC, which reflects, among others, the primacy of achieving the realization of the right to development as well as moral human rights issues such as the eradication of poverty and underdevelopment."
South Africa has long been known for its commitment to human rights and its leadership in the fight against apartheid. However, its foreign policy continues to be viewed as ambiguous and nonresponsive to developments in African affecting the growth of the continent.
In 2021, President Ramaphosa — as chair of the SADC Organ Troika — committed to a national political dialogue in Eswatini to resolve the political killings in that country. However, the South African government has never followed up or called on the Eswatini government to adhere to its commitment, even as renowned human rights lawyer Thulani Maseko was mercilessly assassinated in January 2023. At the very least, this has not been seen publicly, which would be comforting to those political activists and citizens constantly living in fear in Eswatini.
On May 29, the president of Uganda enacted the draconian Anti-Homosexuality Act. The new law is a throwback to colonization, where religious fanatism was the basis for the persecution and killing of many Africans. While Africa seems to take the posture of "fighting against imperialism," it is saddening that this law is the brainchild of American zealots funding hate across Africa, whether it is in Uganda, Ghana, Kenya, Malawi or Namibia. These zealots, the Fellowship Foundation and many others, are well coordinated in their attacks on the judiciary and the African human rights framework, backed by the 75-year-old Universal Declaration of Human Rights.  
In an era where Africa is seen to be taking a stance against imperialism, I shudder to contemplate that hate may be the only imperialist agenda Africa is not actively standing up against. We know the history of petty offences like homelessness and loitering, sedition laws, and anti-LGBTI laws. These are remnants of colonization to keep Africa inferior and the colonial masters superior. Today, the hate continues through repressive and backwards sentiment being paraded as religious values. Uganda's anti-homosexuality law criminalizes what it calls "aggravated homosexuality" with the death penalty. It would be hard to imagine what "aggravated homosexuality" even means. 
This is another opportunity where South Africa's posture and foreign policy must be spotlighted. With the growing conversation about the ICC arrest warrant of President Putin, South Africa has reiterated its foreign policy as non-alignment and non-interference.
However, when the question of human rights and democracy is at play, all must take a stand. This law has been widely criticized by human rights organizations and the international community for violating the rights of LGBTIQ+ individuals and hindering the fight against HIV. It further impedes what Minister Pandor called the "balanced agenda of the HRC," which speaks to sustainable development within the human rights framework. 
It should be worrying if South Africa continues to maintain a policy of non-alignment and non-interference in the face of the new law in Uganda. While this policy may have its merits, it raises questions about South Africa's commitment to human rights and its role as a leader in Africa. A foreign policy that neglects the promotion of human rights and democratic principles is hypocritical. On the one hand, South Africa is seen as a leader in promoting LGBTIQ+ rights and has one of the most progressive constitutions in the world regarding protecting the rights of LGBTIQ+ individuals. However, on the other hand, it has failed to take a strong stance against Uganda's anti-homosexuality law, which is a clear violation of human rights.
By maintaining this policy, South Africa is essentially condoning Uganda's anti-homosexuality law and undermining the fight for human rights in Africa. This is particularly concerning given South Africa's leadership role in the African Union and its commitment to promoting human rights and democracy.
South Africa's foreign policy regarding Uganda's anti-homosexuality law raises questions about its commitment to non-alignment and human rights in Africa. While non-interference may have its merits, it should not come at the expense of human rights and the fight for equality and justice.
South Africa must take a stronger stance against Uganda's anti-homosexuality law and work towards promoting human rights and democracy in Africa.
Melusi Simelane is the Southern Africa Litigation Center's Civic Rights Program Manager.
For Israel's LGBTQ citizens, threats are no longer theoretical
Proposed judicial reforms could have wide-ranging impact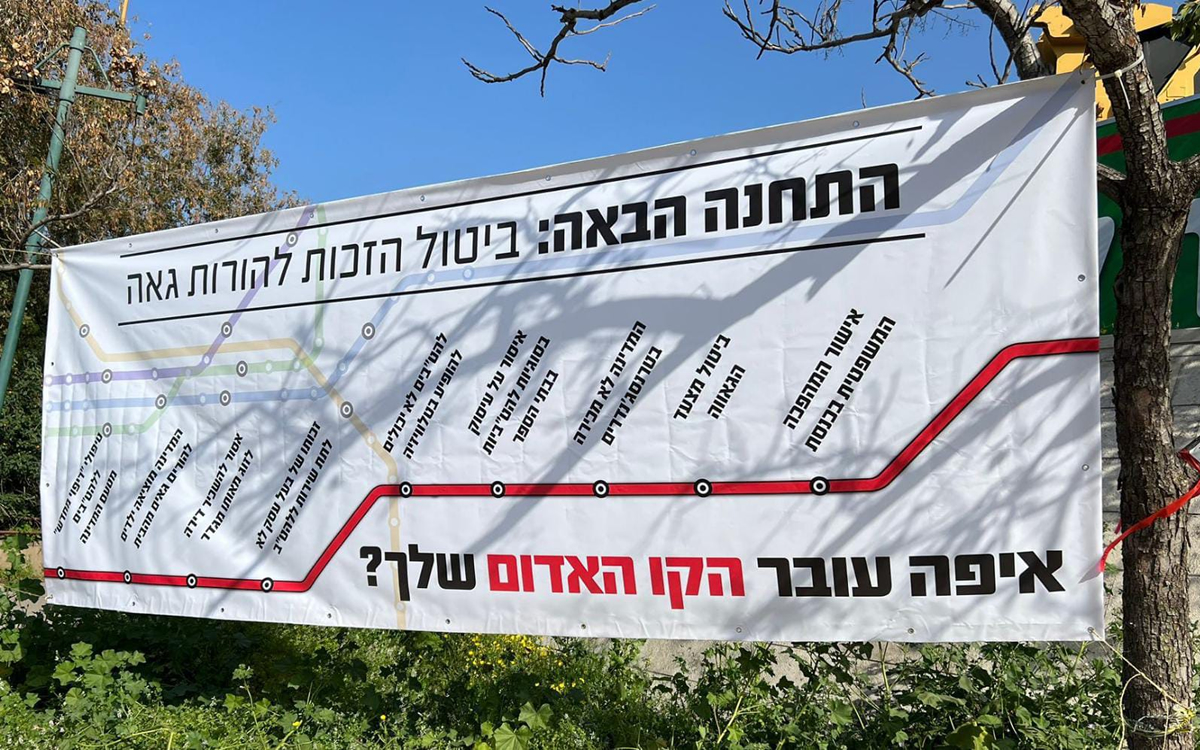 In 2023, millions are engaging in protests all around the world. People are making their voices heard in France, Mexico, Bangladesh, Hungary and Greece – just to name a few.
The specific events triggering civic action vary by location. But whether it's pension reforms, election concerns, human rights, or rank government incompetence, it's undeniable that the world is shaking. Among the common threads are an existential threat to democratic institutions.
At A Wider Bridge, we are closely connected to the manifestation of this international phenomenon in Israel.
Israelis from across the political spectrum are taking a stand for their democracy in an unprecedented manner. They have taken to the streets in historic numbers day after day, week after week, in patriotic displays of defiance. LGBTQ Israelis are on the front lines in a battle over legislation that most of them feel would dramatically undermine the independence of Israel's judiciary. The stakes are high. The Israeli Supreme Court has been a bastion for advancing LGBTQ equality.
With a different court, LGBTQ Israelis could see protections ended for male couples and single men who have children via surrogacy. Same-sex couples married overseas might lose recognition of their unions, and with that, benefits from health insurance to inheritance, not to mention the implications for parents where one partner is non-Israeli. Protections for students and trans Israelis could evaporate. But there is more than the court in play. A new generation of extremist politicians have gained true power — and the bully pulpit. The reverberations are being felt far and wide — and the threat they pose to LGBTQ Israelis is no longer theoretical.
The Aguda, the Association for LGBTQ Equality in Israel, just released its 2022 report on LGBTQphobia in Israel. The findings show that anti-LGBTQ hate has skyrocketed. It rose during an election cycle in which some extremist politicians railed against LGBTQ rights, and it skyrocketed after the early November election. It has affected almost every aspect of LGBTQ life in the country.
In total, there were 3,309 reports of LGBTQ abuse last year — an enormous increase, and double what was reported as recently as five years ago. Delving deeper into the data, the news gets even scarier: an eightfold increase in year-on-year discrimination reports involving services by businesses, a fivefold increase in LGBTQ abuse reports in the public sphere, a 53 percent increase in reports from trans individuals, and a sevenfold increase in LGBTQ abuse reports where the offending parties are public figures and in the media.
On top of that, fully 25 percent of these reports came in November and December — during the election campaign and immediately following the commencement of the new government.
Some have urged patience with Israel's new government and advocate a wait-and-see approach. They say nothing bad has happened yet. Sadly, they are wrong.
While these extremist politicians, now leading important government ministries, have yet to deliver fully on pledges to remove LGBTQ education from schools, groups working in that sector say it has become increasingly difficult to do programs they routinely offered in the past. They have yet to ban Pride parades, end hormone treatments and gender-affirming care for trans people, or provide financial support for organizations that provide conversion therapy. But all of these anti-LGBTQ policies are on the table. Unfortunately for LGBTQ Israelis, there is no safety in adopting a wait-and-see approach.
Recently, a group of right-wing youth harassed protesters carrying Pride flags in Tel Aviv. They threw rocks at a building at which a Pride flag was displayed. They even climbed a balcony to tear it down. They were caught in the act on video and later identified. But for weeks, no arrests have been made. In response, thousands of pro-LGBTQ Israelis protested in front of the police headquarters in Tel Aviv — a city justifiably celebrated for its LGBTQ-friendly environment and with one of the highest percentages of LGBTQ residents in the world. They were protesting police inaction, fully cognizant that the municipal police are controlled by the Israeli Ministry of National Security under Itamar Ben-Gvir, an open homophobe who ran for office on a far-right slate with a radical anti-LGBTQ platform.
Was the lack of police action a result of top-down pressure? We don't know. But we do know that the physical security of LGBTQ people is often dependent on the institutions that govern us.
We also know that we can never take our rights and our safety for granted. That's true whether one is LGBTQ in Tel Aviv, Black in Missouri, or Jewish on the streets of New York City, where antisemitic violence is on the rise.
The legislation Israelis are protesting is but one symptom of a global phenomenon to wrest power from institutions that have advanced the equality of marginalized groups — LGBTQ people, women, racial minorities, immigrants and others. It is not difficult to connect the dots from Jerusalem to Florida to certain eastern European countries, where democratic norms are under attack in general, as are the rights of LGBTQ people in particular.
So what do we do in the face of these challenges? First, we recognize the challenges as real, acute, and demanding immediate action.
Then we organize. We protest. We don't allow ourselves to be gaslighted by those who say all is well, when clearly it is not. All one has to do to appreciate the threats to LGBTQ people in Israel is to speak with a few LGBTQ Israelis.
Accordingly, A Wider Bridge has dramatically increased our support of LGBTQ groups through additional public advocacy and an emergency campaign to fund their pro-democracy work and meet needs for increased social services. Next month, we will travel to Israel to stand with our LGBTQ family. We will march with them at the Jerusalem March for Pride and Tolerance and host an English livestream to the world.
We continue to be inspired by Israel's democracy movement, where the LGBTQ flag has become as common a sight in the streets as the Israeli flag itself. We will stand with them today — and every day — to protect Israel's democratic and pluralistic character in the face of this emergency.
Ethan Felson is the executive director of A Wider Bridge.