Must-attend events in D.C. this fall
Mix of in-person and virtual exhibits, brunches, and more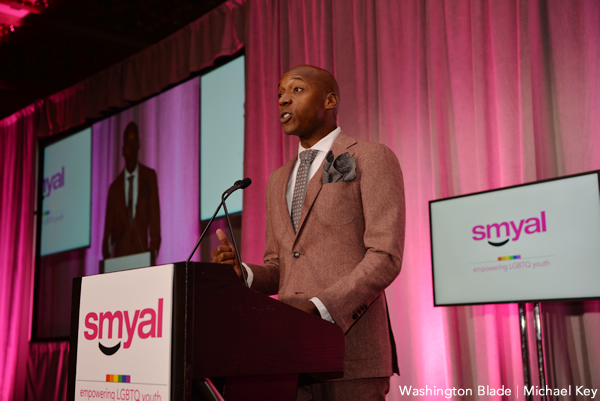 Last year, the pandemic forced many event planners to cancel their projects or move everything entirely online. However, this year, with the number of vaccinated people increasing and the mask mandate in place, events are slowly returning to the in-person format. Check out the list below for a good mix of both in-person and virtual events to watch out for this fall:
Smithsonian Associates will be hosting "Palestinian Embroidery 101: The Tatreez Sampler Series" on Friday, Sept. 17 at 2 p.m. This online event teaches the art of Palestinian embroidery including the basic Palestinian cross-stitch and how to create a tatreez sampler, using Aida cloth fabric. The class will be taught by Wafa Ghnaim who began her training in embroidery with her mother at age 2. Visit the Smithsonian's website for more information.
Join Capital Pride Alliance virtually to celebrate the 10-year anniversary of the repeal of "Don't Ask, Don't Tell" on Monday, Sept. 20 at 7 p.m. This event will focus on "[supporting] the continuous fight for full inclusion for transgender and intersex servicemembers." Keynote speakers include former Rep. Patrick J. Murphy, and Jennifer Dane, Air Force veteran and Executive Director of the Modern Military Association of America. Guests will get to hear extraordinary stories from service members of all branches and learn more about the fight for the codification of transgender military service and the effort to lift the ban on service for intersex individuals and folks living with HIV. For more information, visit Capital Pride Alliance's website.
The 2021 LGBTQ Intergenerational Symposium will be on Thursday, Sept. 23. This is a free two-day virtual event sponsored by the DC Department of Aging and Community Living, Capitol Hill Village, and the DC Villages and is open to LGBTQ individuals and allies of all ages. There will also be a virtual kickoff for attendees, speakers, and organizations that are involved to get to know each other. Each day will include two health and wellness sessions, one panel, and breakout session.
The Smithsonian Center for Astrophysics will host New Vistas in Astronomy: Imaging a Black Hole on Thursday, Sept. 30 at 7 p.m. This event will celebrate the 51st year of the New Vistas in Astronomy lecture series at Fred Lawrence Whipple Observatory (FLWO). There will be speakers from across the many scientific divisions of the Center for Astrophysics Harvard & Smithsonian led by founding director of the Event Horizon Telescope (EHT) Shep Doeleman.
DC Front Runners will host its 40th anniversary party on Saturday, Sept. 25 at Jack Rose Dining Saloon at 3 p.m. This event will be held outside on the large roof deck. Tickets for this event are $35 and cover two drinks, passed appetizers and hors d'oeuvres. You are welcome to open a tab at the bar after your drink tickets have been used. Drink tickets for paid attendees will be available starting mid-September at the runs, and also available day of the event by contacting Josh Yankovic. More information about this event is available on DC Front Runners' website.
All Things Go and the Capital Pride Alliance are joining forces to launch "Club Pride", a third stage and dance party at the All Things Go Music Festival on Saturday, Oct. 16. This all-day event will feature special intimate artist performances, DJ sets, special guests and more throughout the day. Access to Club Pride is included with all festival tickets. Club Pride is located at Merriweather Post Pavilion's 9:32 Stage. For more information, visit Capital Pride Alliance's website.
Capital Pride Alliance will host the first ever "Colorful Fest" that will include a block party and street fair on Sunday, Oct. 17. The Street Fair will feature small independent businesses, community groups, artisans, and food along 15th Street. The Block Party will include entertainment, an As You Are Bar pop-up, and dancing throughout the day for guests 21 and over. For more details, visit Capital Pride Alliance's website.
Smithsonian Associates presents "The Philosophical Thought of Thomas Aquinas" on Thursday, Sept. 23 at 6:30 p.m. This event will be hosted online and Aquinas scholar Gregory T. Doolan will explore Aquinas's philosophical thought. Thomas Aquinas's work presents one of Western civilization's most comprehensive philosophical systems. Although a theologian by profession, this man of faith dedicated much of his vast writings to discerning what the human mind can learn independently of faith. For more information, visit the Smithsonian's website.
"SMYAL's Annual Fall Brunch" will be on Saturday, Nov. 6 at 10:30 a.m. at the Marriott Marquis. This event ​​includes a cocktail reception featuring a silent auction, three-course brunch, and a chance to hear from some of the LGBTQ community's most inspiring leaders. This event will bring together LGBTQ individuals and allies, friends, and families in support of the inspirational youth SMYAL works with every day. For more information, visit SMYAL's website.
DC Area Transmasculine Society (DCATS) will host "Transmasculine and Nonbinary Social Hour on Tuesday, Sept. 21 at 6 p.m. at Red Bear Brewing Company. At this social hour, DCATS will be accepting binder donations and will also give out needles to those who are in need. All partners and friends are required to be accompanied by a transmasculine individual. The event is reservation-only, and you can RSVP online on Eventbrite.
International Women Club set for Jan. 24
Event at National Harbor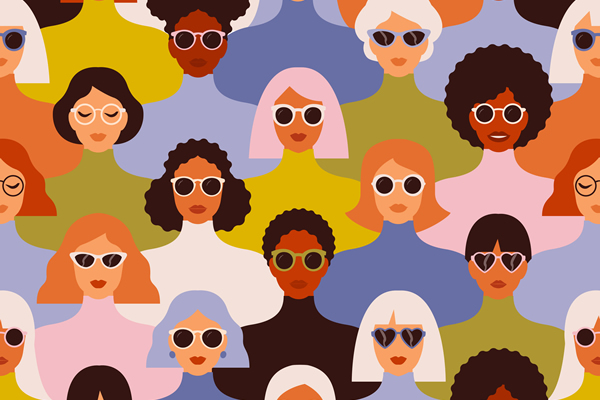 International Women United Organizer will host "Multicultural International Women Club" on Monday, Jan. 24 at 7 p.m. at National Harbor.
The goal of this event is to bring together women from different countries and cultures for friendship, support and community. Guests will get to share interesting facts about their country, talk about their culture, values, styles, and differences with others while learning from others and making friends from all over the globe. Those who speak English as a second language are welcome to attend.
This event is free and more details are available on Eventbrite.
DC Center to host estate planning seminar series
Three sessions presented by Murray Scheel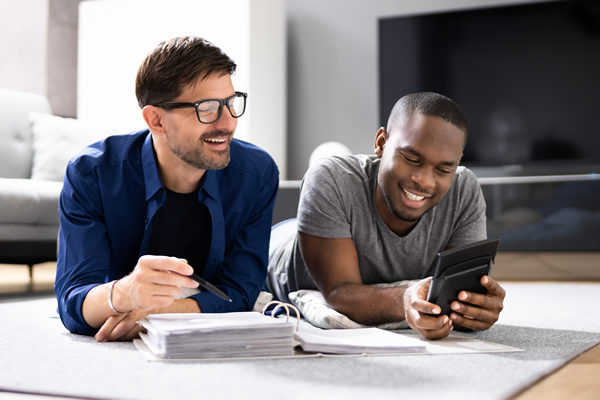 The DC Center for the LGBT Community and the DC Department on Aging and Community Living will host "Estate Planning Tools with Murray Scheel" via Zoom. 
Scheel will walk guests through the process of taking care of the end-of-life planning business that needs to be addressed during the golden years. Scheel is Senior Staff Attorney at Whitman-Walker Health's Legal Services.
This event series will consist of three 1.5-hour sessions:
Jan. 19, 3 p.m. – "Tools for while you're living" (overview, general power of attorney, healthcare power of attorney, disposition of remains, etc.)
Jan. 26, 3 p.m. – "Tools for after you're gone" (living wills, last wills, assets, etc.)
Feb. 2, 3 p.m. – "Healthcare insurance & long term care" (Medicare, Medicaid, correcting misinformation, skilled nursing, hospice care, etc.)
To register for this event, visit the DC Center website.
DC Center to host legal seminar for trans people
Attorney Richard Tappan and paralegal Miranda Shipman to give legal advice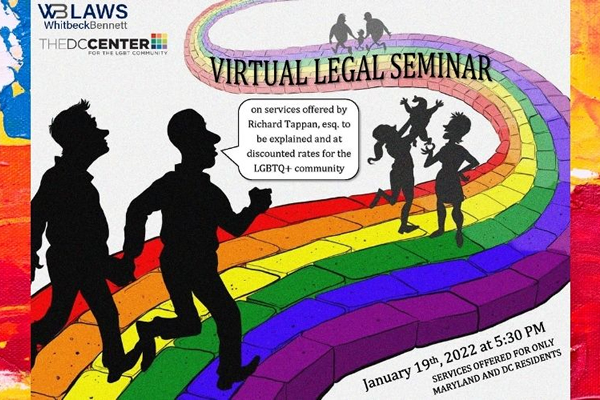 The DC Center for the LGBT Community will host a "Gender and Name Change Legal Seminar" on Wednesday, Jan. 19 at 5:30 p.m. online.
Attorney Richard Tappan and paralegal Miranda Shipman will give legal advice and speak on the importance of the legal community within the LGBTQ community, the difficulties of the LGBTQ community in the legal field and name and gender changes.
Guests can find the link at the DC Center website.