Africa reeling from scourge of gender-based violence
The pandemic, poverty has exacerbated problem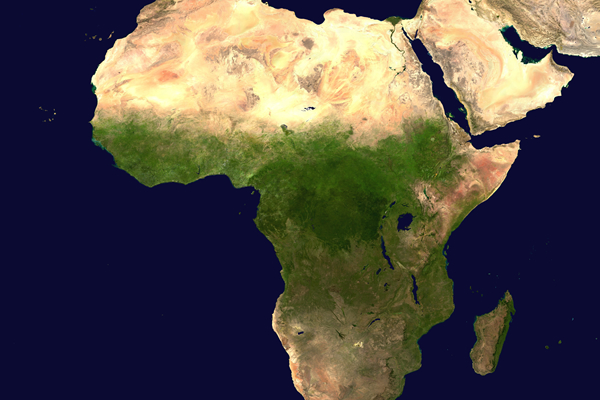 The effects of gender-based violence in Africa are now being reverberated throughout the continent and have been exacerbated by the current COVID-19 pandemic.
A country like South Africa, according to Public Works and Administration Minister Ayanda Dlodlo, has the highest rate of gender-based violence in the world, a sentiment which was recently echoed by Police Minister Bheki Cele, who cited that over 1,000 cases of gender-based violence are recorded on a daily basis in South Africa.
However, regardless of South Africa being a hotspot of gender-based violence, it is not the only country on the continent that is witnessing a surge in the cases. Relatively all the countries in Africa are now seeing an increase in the number of gender-based violence cases.
Although cultural and religious norms have been seen as the major contributing facets to the issue of gender-based violence, unemployment and poverty have also been highlighted as among the major reasons of the scourge and as a matter of fact, Africa is regarded as the poorest continent by organizations such as the U.N., the World Bank and the International Monetary Fund with millions surviving on less than $1 per day.
As a result, the anger associated with hunger, unemployment and lack of financial stability is in most cases channeled towards the "weaker gender" as Nicola Rodda, a victim and gender-based violence activist from South Africa who I interviewed aptly states.
"My view of the cause of GBV is that the abuser feels a lack of power in some situation and regains the sense of power through abusing the weaker victim whether be it sexually, physically, emotionally or financially with male on female and male on child violence being the most common but they are not the only forms that occur but the two I have mentioned are the most prevalent," said Nicola.
With that being said, I also took up the cause by interviewing Knowledge Chuma from Zambia, the founder and chairperson of the Zambia Wushu Kungfu Federation, a non-profit organization that focuses on the issues of gender-based violence and he also shared the same sentiment as Nicola citing poverty and cultural norms as the root cause of GBV in Africa.
"The causes of GBV are deeply rooted in discriminatory cultural beliefs and attitudes that perpetuate inequality and powerlessness, in particular of women and girls. Various actors such as poverty, lack of education, livelihood opportunities, impunity for crimes and abuse also tend to contribute and reinforce the culture of discrimination and violence based on the gender. Such factors are frequently aggravated in terms of conflict and displacement as the rule of law, as societies and families are torn apart," said Knowledge.
So now that the root cause of gender-based violence has been established one would now ask how then can the continent rid itself from such a heinous act? Rest assured this is the follow-up question I also brought before Knowledge and Nicola which they tackled immaculately and not only that but they both came out with ways a victim of gender-based violence can be able to get assistance from law enforcement agents and how friends and family members can help in the journey to recovery.
"The best way for the continent to tackle gender-based violence is multifactorial. In Africa, we tend to have patriarchal societies in which men hold greater power than women so it is easy for a conflict to degenerate into a situation where a man exerts his power over the woman either physically or sexually. So the solution to that is not just changing patriarchal roles although education can play a large role of understanding gender equality and equal gender rights, however, in the broader context the sense of helplessness and powerlessness created in the abuser can often be the result of poverty, unemployment, feeling powerless in the face of economic or other social pressure so uplifting the continent as a whole in terms of job availability, quality of life, quality of services would help in bringing out gender-based violence in addition to a strong element of education on gender equality and the right of a female or child not to live in fear of their abuser.
Moreover, if one reports a case of gender-based violence to the police and no action is taken then the victim should approach the head of the police and if there is still no action then the victim has to approach the courts directly for perfection and the best way family members and friends can assist a victim of gender-based violence would be to help the victim, remove herself or himself from the circumstances because by and large it is true that an abuser who abuses once will abuse again so the best way is not to allow the victim near the abuser.
In addition, a victim can also approach trauma counsellors that can be accessed through the police or gender-based violence organizations free of charge and also to find further recourse of being able to defend herself or himself be it physically or financially through organizations like Legal Aid or religious organizations because that can protect the victim and provide support for the victim in the longer term from being re-abused either by the original abuser or another person who might perceive him or her vulnerable. Gender-based violence is one of the biggest scourges that is being faced on the African continent," said Nicola.
Moreover, Knowledge cited that education is the most important factor and also shared some words of wisdom on how friends and family can be able to approach and engage with a victim of gender-based violence that does not show apathy.
"What the African continent must do to avert the issue of GBV is to educate youths and adults about this serious issue. We need to give the youths the arts, sports or academic skills that they might need in future to avoid lack of employment that leads to depression and anxiety because that also contributes to the causes of GBV.
If friends or family are approached by the victim the best way is by responding in a soothing manner such as, I believe you! I am here for you! You can tell me as much or as little as you want! It is not your fault! I am glad you told me! I am glad you came to me! So we need to support them because if we do not it becomes discriminatory," said Knowledge.
The onus is now upon every African to do their best in lynching off gender-based violence as on a daily basis it leaves someone with a mental or physical challenge and catastrophic challenges for the bereaved.
Report details anti-LGBTQ discrimination, violence in Kenya refugee camp
March 15 attack left gay man dead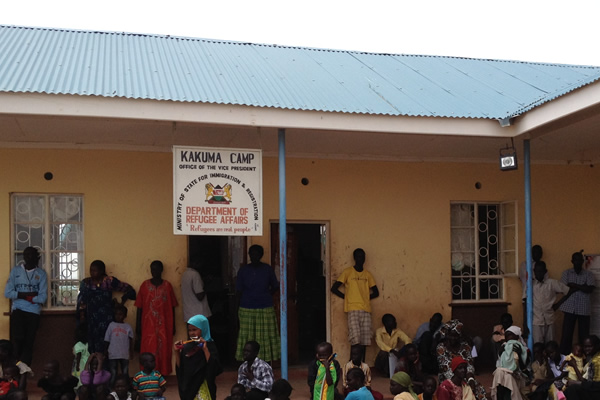 A new report released on Wednesday indicates nearly all of the LGBTQ people who live in a Kenya refugee camp have experienced discrimination and violence because of their sexual orientation and/or gender identity.
The Organization for Refuge, Asylum and Migration and Rainbow Railroad in May 2021 surveyed 58 LGBTQ asylum seekers who live at the Kakuma refugee camp and the Kalobeyei Integrated Settlement that opened in 2016 to help alleviate overcrowding at Kakuma. The groups also interviewed 18 "key informants."
More than 90 percent of the LGBTQ asylum seekers who spoke with ORAM and Rainbow Railroad said they have been "verbally assaulted."
Eighty-three percent of them indicated they suffered "physical violence," with 26 percent of them reporting sexual assault. All of the transgender respondents "reported having experienced physical assault," with 67 percent of them "reporting sexual assault."
Eighty-eight percent of respondents said they had been "denied police assistance due to their sexual identity." Nearly half of the respondents told ORAM and Rainbow Railroad they had to be "relocated from their allocated shelters to alternative accommodation due to the constant abuses directed at them by neighbors."
Kakuma, which is located in northwest Kenya near the country's border with Uganda and South Sudan, is one of two refugee camps the U.N. Refugee Agency operates in the East African nation. The other, Dadaab, is located near Kenya's border with Somalia.
The report notes upwards of 160,000 refugees from South Sudan, Sudan, Somalia, the Democratic Republic of Congo, Burundi, Ethiopia and Uganda were living in Kakuma as of January.
Those who responded to the ORAM and Rainbow Railroad survey are from Uganda, Burundi, the Democratic Republic of Congo, Sudan, South Sudan, Rwanda, Afghanistan, Yemen and Ethiopia and all of them have asked for asylum in Kenya. Ninety-four percent of them live in Kakuma, while the remaining six percent live in Kalobeyei.
The report also estimates there are 350 LGBTQ asylum seekers in Kakuma and Kalobeyei. UNHCR in 2020 created Block 13 in Kakuma that is specifically for LGBTQ refugees.
Gay man died after Block 13 attack
Two gay men suffered second-degree burns during an attack on Block 13 on March 15. One of the men died a few weeks later at a hospital in Nairobi, the Kenyan capital.
Forty-one of the Block 13 residents who participated in the ORAM and Rainbow Railroad survey said that "relocation to a safer place as a priority." The report also notes some respondents who live outside Block 13 "said that the activism in Block 13 was affecting the overall relationship between LGBTQI+ asylum seekers and service providers in the camp."
"They expressed concern with some activities conducted as part of their activism," reads the report. "For example, they alleged that some activists were conducting staged attacks on individuals and false claims of violence to attract media attention as part of their advocacy."
The report notes "allegations of activity from activists in Block 13 have not been confirmed." Some of the "key informants" who ORAM and Rainbow Railroad interviewed for their report, however, "observed that LGBTQI+ activists from different countries have been supporting the advocacy in Block 13 without considering the local context and potential negative or unintended consequences."
"They allege that the advocacy has been antagonizing LGBTQI+ members with other refugees in the camp and service providers," reads the report. "For example, some of the LGBTQI+ asylum seekers were reported to have deserted their allocated shelters, moved to Block 13 and were persistently demanding new shelters."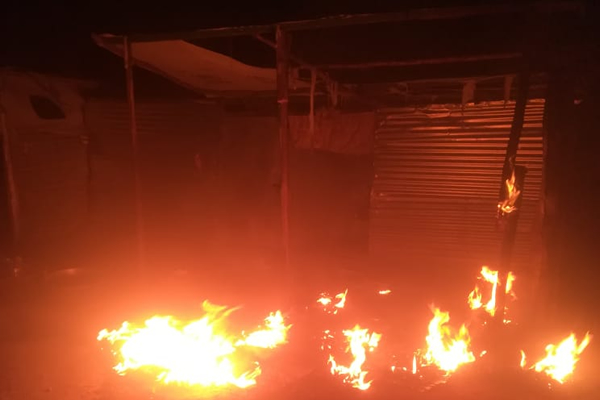 UNHCR in a statement after the March 15 attack noted Kenya "remains the only country in the region to provide asylum to those fleeing persecution based on sexual orientation, gender identity or expression," even though consensual same-sex sexual relations remain criminalized. The ORAM and Rainbow Railroad report acknowledges both points.
"Asylum seekers and refugees in Kenya are not immune to pervasive anti-LGBTQI+ attitudes in the community," it reads. "As the number of LGBTQI+ asylum seekers and refugees increases rapidly, it is important to understand their unique protection needs and plan for safe and dignified service delivery to meet those needs."
The report notes more than 70 percent of respondents have gone to Kakuma's main hospital the International Rescue Committee operates in order to receive HIV/AIDS-related services. More than 85 percent of respondents said they "preferred to seek all other health services beyond HIV and AIDS services at the main hospital, since the facility was friendly and provided a stigma-free environment for the LGBTQI+ community in the camp."
"Respondents reported traveling long distances in order to visit the main hospital," reads the report.
The report notes limited access to cardiologists and other specialists at the eight health facilities in the camp that UNHCR partner organizations operates. Roughly a third of respondents also said they have "been stigmatized in some of the health clinics."
"This included being referred to as shoga (a derogatory Kiswahili term used to refer to homosexuality) either by staff members or other refugees in the waiting room while waiting to see a provider, or some providers just directing them to the main hospital with snide remarks about how they do not entertain LGBTQI+ persons in their facility," reads the report.
The African Human Rights Coalition, the Refugee Coalition of East Africa and Upper Rift Minorities are among the other groups that work with the camp's LGBTQ residents.
The report notes only a third of respondents "were actively engaged in economic activity at the time of the study, a majority depended on the food rations distributed in the camp." It also contains 10 recommendations, which are below, to improve conditions for LGBTQ refugees in Kakuma.
1) The Refugee Affairs Secretariat of Kenya must fast-track refugee status determination of LGBTQ asylum seekers with further support from UNHCR and civil society organizations.
2) The Refugee Affairs Secretariat of Kenya and UNHCR must create more responsive and sensitive protection services for LGBTQ refugees in Kenya.
3) Civil society organizations and their supporters should provide livelihood support and other support to meet the immediate needs of LGBTQ refugees in Kakuma.
4) Governments of resettlement countries must resume and fast track resettlement of LGBTQ refugees from Kenya.
5) UNHCR and civil society organizations must continue to build skills development programs for employability.
6) LGBTQ civil society organizations should work more closely with refugee-led organizations and collectives to build self-protection services.
7) Donor communities should participate in more long-term development programming for LGBTQI+ refugees in Kenya.
8) LGBTQ civil society organizations providing support to refugees in Kenya must coordinate more closely.
9) LGBTQ civil society organizations and refugee-led organizations should continue to advocate for more inclusive human rights in Kenya.
10) Civil society must continue the push for LGBTQ human rights globally, including decriminalization of same sex intimacy.
"This much-needed report underscores the challenges, dangers and complexities of life that LGBTQI+ refugees and asylum seekers face in Kakuma refugee camp," said ORAM Executive Director Steve Roth in a press release that announced the report's release. "The refugees themselves have spoken and they want to be heard. UNHCR, governments and civil society organizations must work together to ensure the immediate safety and well-being of this community while also addressing the longer term, durable solutions we recommend in the report."
Rainbow Railroad Executive Director Kimahli Powell added refugee camps cannot "become permanent solutions to crises of forced displacement."
"The findings of this report confirm a key goal of Rainbow Railroad—to fast track resettlement of LGBTQI+ refugees," he said. "Rainbow Railroad and civil society partners are ready to provide support to LGBTQI+ persons at risk and assist in further resettlement. Ultimately, we need the UNHCR, the government of Kenya and governments of countries that are destinations for refugees to step up an ensure that LGBTQI+ asylum seekers in the camp are resettled in safer countries."
Transgender activist fights for change in Pakistan
Jannat Ali attended 2018 HRC summit in D.C.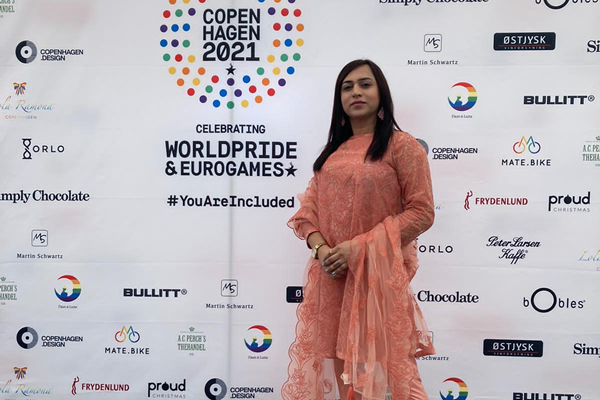 A pioneering transgender activist in Pakistan continues her fight for change in her country.
Jannat Ali—who describes herself as an "artivist"— is the executive director of Track T, a trans rights organization that is based in Lahore, the country's second largest city that is the capital of Punjab province.
Track T in December 2018 organized Pakistan's first-ever trans Pride march that drew nearly 500 people. A law that permits trans people to legally change the gender on their national ID cards and other official documents, allows them to vote and bans discrimination based on gender identity in employment, health care, education and on public transportation took effect earlier that year.
"That was an opportunity (for people) to celebrate their real true identities," Ali told the Washington Blade on Aug. 19 during a telephone interview from Copenhagen, Denmark, where she was attending WorldPride 2021. "People were shaking hands because we did it so beautifully."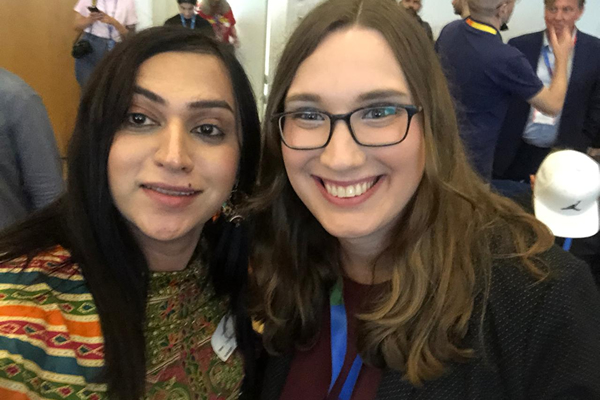 Ali in March launched "Journey with Jannat", an "inclusive infotainment show" with episodes on Instagram and YouTube. She is the first openly trans person to host her own program in Pakistan.
Ali in 2018 traveled to D.C. to participate in the Human Rights Campaign's annual Global Innovative Advocacy Summit. Track-T last year received a $5,000 HRC grant.
"They changed my life," Ali told the Blade, referring to HRC. "They helped me to fulfill my dreams in my life and make me be able to share my work."
Pakistan's Supreme Court in 2009 ruled in favor of recognizing trans people as a third gender on identity cards. The Pakistani government in July opened the country's first school for trans people.
Section 377 of Pakistan's colonial-era penal code that criminalizes consensual same-sex sexual relations remains in place. Ali told the Blade that implementation of the 2018 trans rights law— especially in the country's tribal areas along the border with Afghanistan and in rural Pakistan — remains a problem.
"The government doesn't (make it a) priority," she said. "It's a responsibility of other provinces to adopt or to amend it and present their bill in their own provinces."
Ali said violence based on gender identity remains prevalent in these areas.
Alisha, a trans activist who worked with Trans Action in Peshawar, a city in Khyber Pakhtunkwa province that borders Afghanistan, died in 2016 after a man who reportedly raped her shot her several times.
Activists said staff at a local hospital delayed treatment because she was trans. The province's then-governor ordered personnel to place Alisha in a private room, but she died a short time later.
"We are thankful to the governor," a local activist told the Blade after Alisha's death. "This was the first time that a government executive showed support."
Taliban regaining control of Afghanistan 'really sad'
Ali spoke with the Blade four days after the Taliban entered Kabul, the Afghan capital, and regained control of the country.
A Taliban judge in July said the group would once again execute gay men if it were to return to power in Afghanistan.
Some of the 50 Afghan human rights activists who Taylor Hirschberg, a researcher at the Columbia Mailman School of Public Health who is also a Hearst Foundation scholar, has been able to help leave the country are LGBTQ since. The Toronto-based Rainbow Railroad and Immigration Equality are among the other groups that have continued their efforts to evacuate LGBTQ Afghans since American troops completed their withdrawal from the country on Aug. 30.
"I was really worried," Ali told the Blade when asked about the plight of LGBTQ Afghans in Afghanistan after the Taliban regained control of the country. "I was really sad."
Ali this week said she is now "in touch" with LGBTQ Afghans who have fled to northern Pakistan.
Jamaica man attacked after using gay dating app
Victim's penis partially severed before he was set on fire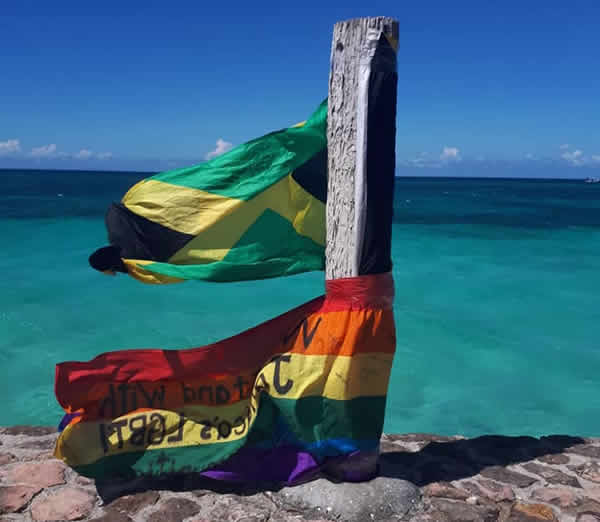 An 18-year-old man in Jamaica remains hospitalized in critical condition after he was targeted on a gay dating app.
The Jamaica Gleaner reports the victim on Oct. 11 went to a neighborhood in Montego Bay, a resort city that is the capital of Jamaica's St. James Parish, to meet the man with whom he was speaking.
The newspaper reports the man and two other men abducted the victim, robbed him and partially severed his penis before they set him on fire. Officials said the three men took his cell phone and used his bank card to withdraw money from his account.
"He is a very lucky young man because although they left him in a critical condition, he managed to make his way to a security checkpoint in the community where they assisted him to the hospital, where he was admitted in critical condition," a local police officer told the Jamaica Gleaner.
The Jamaica Gleaner reported a 43-year-old man in St. James Parish disappeared in January 2020 after he went to meet someone with whom he had spoken on a gay dating website. Authorities later found the man's body, and two men have been charged with his murder.
Violence against LGBTQ Jamaicans remains commonplace. Consensual same-sex sexual relations also remain criminalized in the country.
J-FLAG, a Jamaican LGBTQ rights group, has condemned the latest attack.
"Like all well-thinking Jamaicans at this time, JFLAG is outraged at the recent attack on an 18-year-old man in St. James," tweeted J-FLAG on Sunday. "His attackers must be brought to justice."
‼️TRIGGER WARNING‼️

This is not the time for victim-blaming nor slut-shaming. Justice is our only focus at this time. We appeal to community members, allies and every other Jamaican who may have information to make a report to the police. pic.twitter.com/Lmz6lYAY5s

— Equality Jamaica (@EqualityJa) October 17, 2021