Concerts are back!
From Chopin to Bad Bunny to New Edition, get ready for return of live music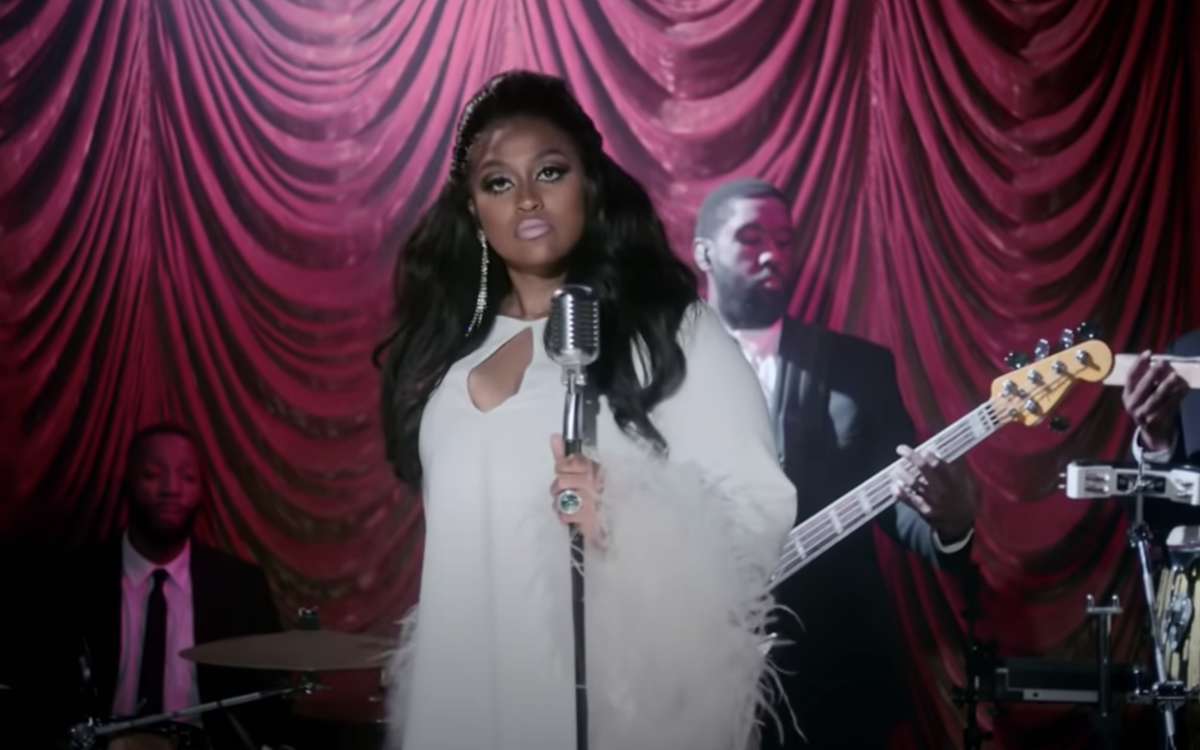 Spring is nearly here and that means all your favorite artists will be electrifying stages around D.C. as COVID restrictions wane and artists return to the road. Below are our picks for some of the most promising upcoming shows.
Khruangbin and Nubya Garcia will perform at The Anthem on Friday, March 11. Doors open at 6:30 p.m. Tickets start at $49.50 and can be purchased on Official Lyte Exchange's website.
Chamber Music Society of Lincoln Center will perform "Chopin" on Friday, March 11 at 7:30 p.m. at Wolf Trap at the Barnes Stage. Pianists Gloria Chien and Michael Brown, violinist Cho-Liang Lin, and cellist Nick Canellakis. Tickets cost $44 and are available on Wolf Trap's website.
Jamestown Revival and Robert Ellis will play at 9:30 Club on Saturday, March 12. Doors open at 6 p.m. Tickets cost $25 and can be purchased on Ticketmaster.
BENT: Burlesque will be on Saturday, March 12 at 11 p.m. at 9:30 Club. This event will be hosted by Pussy Noir and there will be performances by Vagenesis, Betty O'Hellno and Ricky Rosé. There will also be appearances from DJs Rosie, Lemz and Sidekick and visuals by PROJECTILEOBJECTS. Tickets cost $25 and can be purchased on Ticketmaster.
Animal Collective and L'Rain will perform on Sunday, March 13 at 9:30 Club. Doors open at 7 p.m. Tickets cost $25 and can be purchased on Official Lyte Exchange's website.
Galactic and Low Down Brass Band will perform on Saturday, March 19 at 9:30 Club. Doors open at 6 p.m. Galactic – a quintet from New Orleans, LA- features saxophone, harmonica, bass, drums, percussion, guitar and keyboards. Tickets cost $30 and can be purchased on Ticketmaster.
The Set: A R&B Experience will be on Saturday, March 19 at 9 p.m. at Howard Theatre. Started by a collective of R&B enthusiasts, The Set is a social experience that features multiple DJs with an energetic and enthusiastic crowd that shares a love for R&B. Tickets start at $25 and can be purchased on Howard Theatre's website.
Jazmine Sullivan: The Heaux Tales Tour will be on Sunday, March 20 at The Anthem. Tiana Major9 will open the show. Doors open at 6:30 p.m. and tickets are available on Official Lyte Exchange's website.
The 8-Bit Big Band will perform on Friday, March 25 at 8 p.m. at Howard Theatre. This 30-65 member jazz/pops orchestra will play some of the best musical themes written from various video games from all consoles. Tickets start at $49 and are available on Howard Theatre's website.
Snoh Aalegra- Ugh These Temporary Highs Tour will be on Thursday, March 31 at The Anthem. Ama Lou will be opening the show. Doors open at 6:30 p.m. and tickets are available on Ticketmaster.
Other upcoming shows of note:
Merriweather Post Pavilion in Columbia has a busy schedule, including the Foo Fighters on May 16 and 18; Halsey on June 8; and Tears for Fears on June 19.
For those who haven't been to a large-scale concert since the pandemic, The Capital One Arena is back with Bad Bunny on March 25; New Edition on March 31; Maxwell on April 2; and Journey on May 9.
MGM at National Harbor brings an array of acclaimed artists to its state-of-the-art theater, including Faith Evans, Mya, and SWV on March 13; Daryl Hall and Todd Rundgren on April 16; and Air Supply on June 3.
The Black Cat has Squid on March 21; Sasami on March 24; Andy Shauf on March 30; and an already sold out show from the Circle Jerks on April 16.
The Atlantis to showcase musical legends of tomorrow
New venue, a near replica of original 9:30 Club, opens next month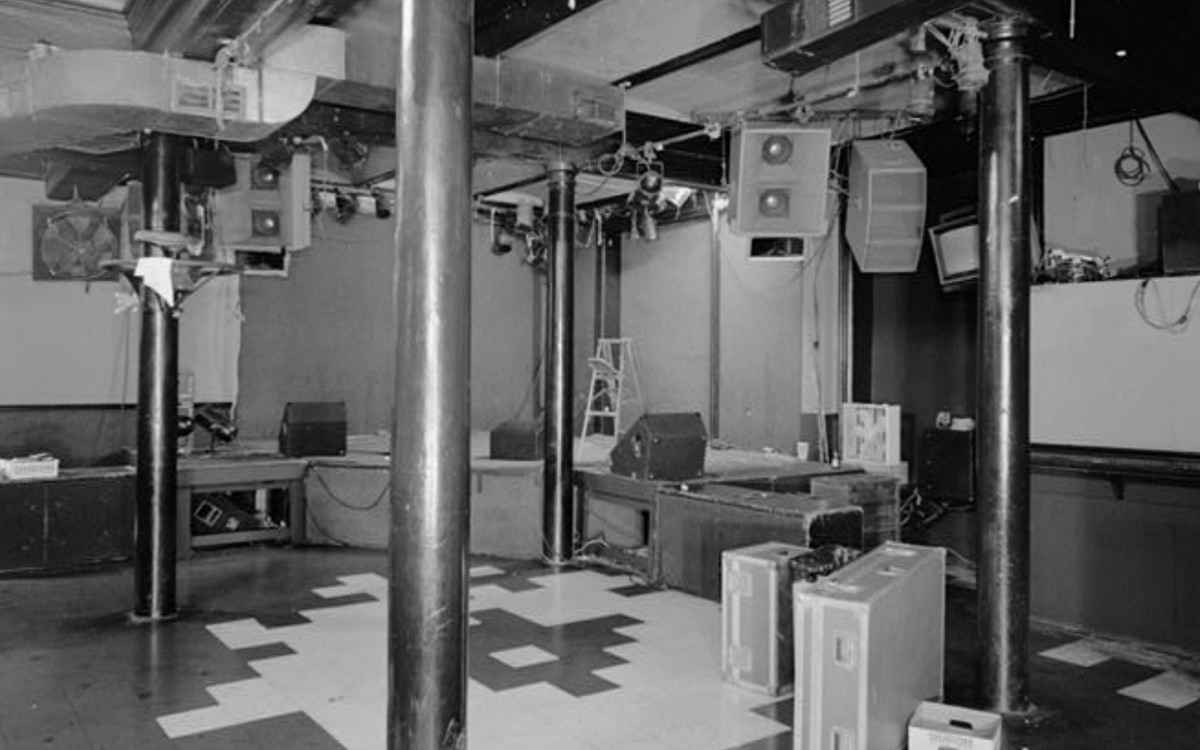 A new nirvana for music fans opens next month adjacent to the 9:30 Club. Dubbed The Atlantis, this intimate venue embraces a 450-person capacity – and pays homage as a near-replica of the original 9:30 Club.
The $10 million venue comes courtesy of I.M.P., the independent promoter that owns and operates the 9:30 Club and The Anthem, and operates The Lincoln Theatre and Merriweather Post Pavilion.
The Foo Fighters will inaugurate The Atlantis on May 30, which is also the 9:30 Club's anniversary. Foo Fighters lead singer Dave Grohl, during a concert in 2021, kicked off speculation that I.M.P was planning to open a new venue, noting that, "We'll probably be the band that opens that place, too, right?"
Other big names on the inaugural 44-show run roster: Franz Ferdinand, Barenaked Ladies, Third Eye Blind, Spoon, and Billy Idol.
To thwart scalpers, The Atlantis utilized a request system for the first 44 shows when they went on sale two weeks ago. Within four days of the announcement, fans had requested more than 520,000 tickets, many times more than the total 19,800 available. All tickets have been allocated; fans who were unable to snag tickets can attempt to do so in May, when a fan-to-fan ticket exchange opens.
While I.M.P. oversees multiple larger venues, "We've been doing our smallest shows in other peoples' venues for too many years now," said Seth Hurwitz, chairman of I.M.P. "We needed a place that's ours. This can be the most exciting step in an artist's career."
The 9:30 Club holds 1,200 people, while The Anthem has space for up to 6,000.
"This will be where we help introduce new artists to the world… our smallest venue will be treated as important, if not more, than our bigger venues. If the stories are told right, both the artists and the fans begin their hopefully longterm relationship. Its stage will support bourgeoning artists and the legends of tomorrow," Hurwitz said. Hurwitz and the team developed a tagline for the new venue: The Atlantis, Where Music Begins.
Hurwitz got his start at the original 9:30 Club, originally located at 930 F St., N.W. He was an independent booker of the club for the first six years and then he bought it, and managed the move from its original location to its current location in 1996. The venue first opened in 1980.
Audrey Fix Schaefer, I.M.P. communications director, provides further insight. "We were missing small venues in our umbrella. Big acts don't start in stadiums. We need a place for emerging artists and for the community to discover new acts. The Atlantis can help new artists grow."
While design elements are still coming into focus, Schaefer says that the space will be intimate, with almost no separation between the artist and the crowd. "There will be energy on both sides of the stage," she says.
Although The Atlantis is set to be a replica of the original 9:30, I.M.P. has spared no expense. Schaefer notes that the sound and light systems use the latest available technologies, similar to next door at the current 9:30 Club.
The Atlantis takes over the footprint of now-closed Satellite Room. The venue will have at least two bars flanking the stage; cocktails but no food will be available.
Schaefer notes that since its early days, 9:30 Club and I.M.P. "has always been a place where people are welcome. People come and feel safe with us." 9:30 Club has hosted several LGBTQ Pride parties, the BENT dance party series, and other events for LGBTQ patrons. Particular acts of note during the kickoff run include Tegan & Sarah and Tove Lo.
The Washington Blade was a neighbor to the 9:30 Club at its original F Street location back in the 1980s. Despite their proximity, noise wasn't an issue for on deadline nights, when Blade staff worked late hours.
"We would of course work later hours back then," said Phil Rockstroh, a longtime Blade staffer, in a 2016 Blade interview. "Everything was typeset and done by hand without computers and fax machines so getting through deadlines was much more time consuming."
Rockstroh said the noise wasn't a distraction.
"It wasn't too bad as older buildings were constructed more solidly," Rockstroh said. "There was only one entrance to the building and you entered so far to the elevator that went up to the other floors and then continued down the hall to the entrance to the 9:30 Club. Frequently at night if I was coming or going, there were people spilling out the doors."
"The Blade has always had a friendly relationship with the 9:30 Club," he added.
National Philharmonic to perform classical, contemporary works
Violinist Melissa White returns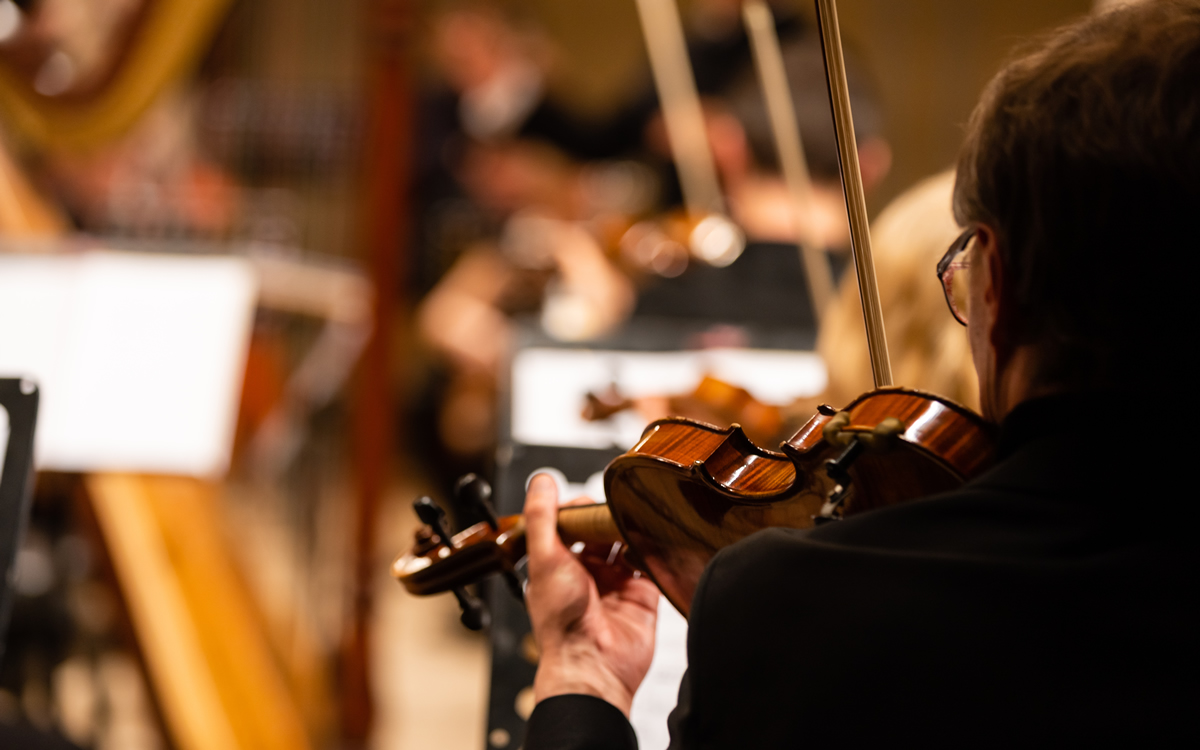 The National Philharmonic will host "Beethoven's 7th" on Saturday, April 15 at 8 p.m. at Strathmore.
Past and present will collide in this performance of contemporary works and classical masterpieces. Maestro Piotr Gajewski will direct Valerie Coleman's "Umoja, Anthem for Unity for Orchestra" Violinist Melissa White will also return to the Philharmonic to perform Florence Price's sweeping, melodic "Violin Concerto No. 2."
Tickets start at $19 and can be purchased on the Philharmonic's website.
Bruce & Janet & John Legend, oh my!
Slew of iconic acts hitting the road after pandemic cancellations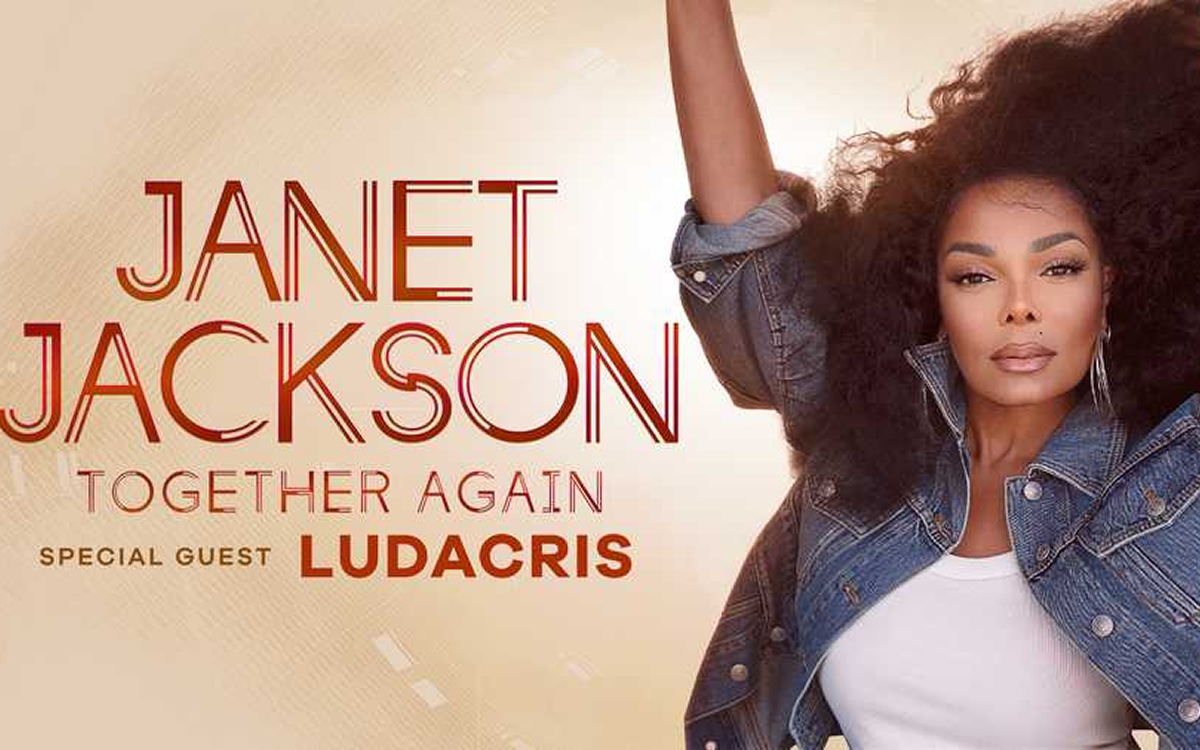 Pop and rock icons are releasing their pent-up pandemic frustrations by mounting huge tours this spring and summer. After three years of canceled and postponed shows, everyone from Bruce Springsteen to Janet Jackson is hitting the road at long last. But save your coins because the TicketMaster algorithms are driving ticket prices to astronomical highs. Here are a few highlights from D.C.-area venues this spring. Although some of the iconic acts aren't coming until summer — Beyonce, Madonna, Pink — several others are hitting the road this spring.
ANTHEM
Betty Who plays March 10; Keyshia Cole headlines the All Black Extravaganza 20 Year Anniversary tour on March 18; the Yeah Yeah Yeahs come to town on May 3; Seal brings his world tour to town on May 10; and the beloved Pixies are back on the road with a new North American tour stopping here on June 10.
9:30 CLUB
Don't miss Gimme Gimme Disco, an Abba dance party on March 18; Inzo arrives on March 31, followed by Bent on April 1; Ruston Kelly brings his The Weakness tour on April 17 along with Purr; The New Pornographers show on May 19 is sold out but there are tickets available for the May 20 show; The Walkmen have added a fourth show on May 23 because the other three shows are sold our;
CAPITAL ONE ARENA
Living legend Bruce Springsteen and the E Street Band are back with a vengeance, playing one of four area shows on March 27. (They're in Baltimore the night before.) If you missed out this time, don't worry, Bruce is playing Nats Park in September as well as at Baltimore's Camden Yards. April 1 brings the R&B Music Experience, including Xscape, Monica, Tamar Braxton, and 112. Blink-182 comes to town on May 23. And this summer watch for Sam Smith to continue his hot streak, bringing his "Gloria" tour to town on Aug.4.
JIFFY LUBE LIVE
Janet Jackson makes her highly anticipated return to the stage this spring, arriving in our area on May 6 along with guest Ludacris. The LGBTQ ally and icon has promised new music on her upcoming "Together Again Tour," which follows the pandemic-related cancellation of her "Black Diamond Tour." Jackson also plays Baltimore's newly renovated CFG Bank Arena on May 13.
OTHER HIGHLIGHTS
John Legend plays two nights at Wolf Trap on June 2 and 3; Charlie Puth follows on June 4. Wolf Trap also hosts the Indigo Girls on June 7 just in time for Pride month. Celebrate St. Patrick's Day with the Smithereens at the Birchmere on March 17. Fans of '80s alternative will be lined up for the Church also at the Birchmere at April 4, followed by Suzanne Vega on April 26. Amy Grant returns to the stage this spring and plays the Birchmere on May 2. Echostage plays host to a slew of buzz worthy shows this spring, including Ella Mai on April 8 and Fisher on May 12.