2022 DC Brau Pride Pils can is 'Proud to Say GAY!'
DC Brau Reveals Winning Design of its 5th Annual Pride Pils Can and Announces The Upcoming Pride Pils Dance Party & Launch, Co-Hosted by DACHA Beer Garden and Electric Rainbow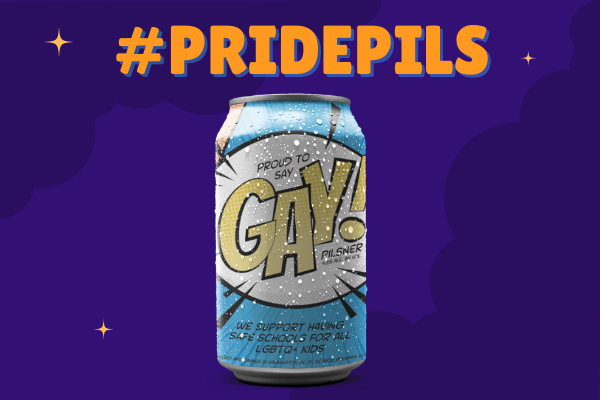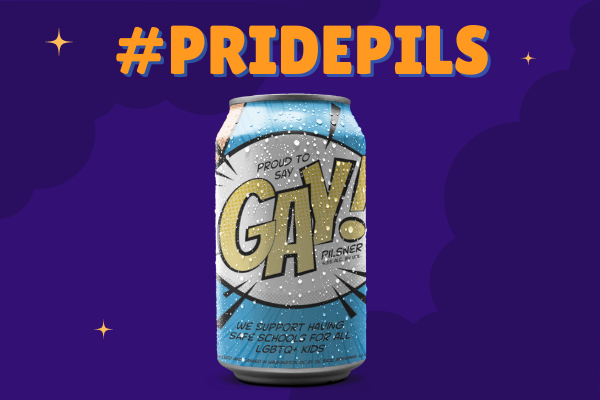 DC Brau, D.C.'s original craft brewery, reveals the winning design of its 5th annual Pride Pils can and announces the celebratory Pride Pils Dance Party & Launch event. In support of The Blade Foundation and SMYAL, DC Brau partnered with local artist Chord Bezerra of District Co-Op to design this year's can, with locals voting for their favorite art on The Washington Blade.
DC Brau will showcase the winning Pride Pils design, kicking off DC Pride with a celebration at DACHA Beer Garden in Navy Yard on Thursday, June 2nd, from 6pm – 11pm. In partnership with Dacha and beloved local LGBTQIA+ dance party, Electric Rainbow, guests will enjoy DC Brau beer, featuring the newly minted 2022 Pride Pils can and bites available for purchase from Dacha. Artist and DJ, Chord Bezerra, will close out the evening with a live DJ set and dance party kicking off at 8pm.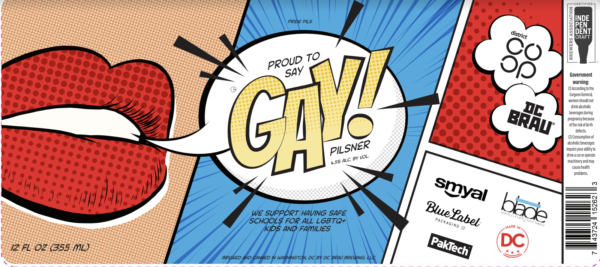 The winning art, designed by Chord Bezerra, was created in direct response to Florida's "Don't Say Gay" bill, which limits what classrooms can teach about sexual orientation and gender identity, which disenfranchises vulnerable youth. This design seeks to counter the bill's harmful message and celebrate Pride across the LGBTQIA+ community. In addition to the design being featured on DC Brau's 2022 Pride Pils can, supporters can purchase Proud to Say GAY! merchandise, including T-shirts, sweatshirts, stickers, and more from District Co-Op. Proceeds from each purchase will benefit The Blade Foundation and SMYAL.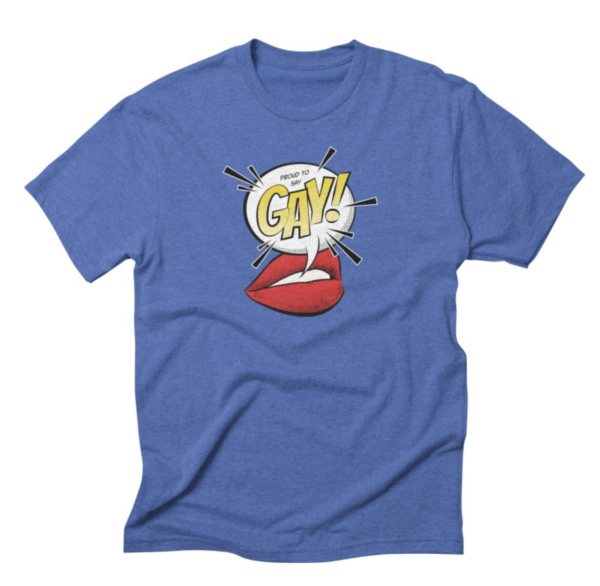 Since launching Pride Pils in 2017, DC Brau has donated more than $42,083 to The Blade Foundation and SMYAL, selling more than 81,576 Pride Pils cans. This year, the can labels have been generously donated by Blue Label Packaging Co. along with PakTech's donation of packaging handles.
Guests are encouraged to RSVP in advance via Eventbrite. General admission tickets are free, with VIP tickets available for a donation of $20, which includes a complimentary can of Pride Pils and access to the VIP area near the DJ booth. All donations and event proceeds will go directly to The Blade Foundation and SMYAL.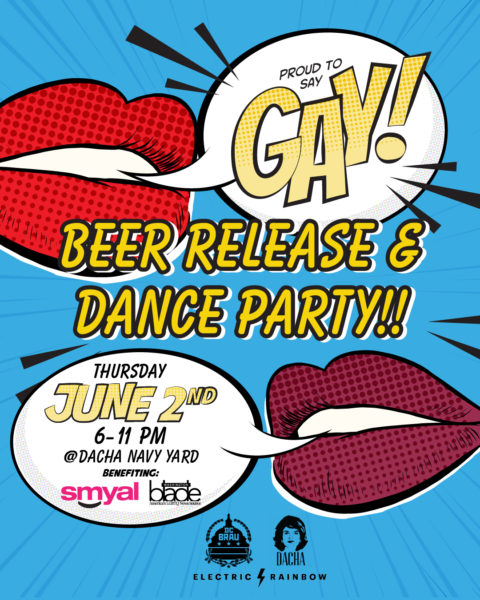 About DC Brau:
DC Brau Brewing Company is DC's original craft brewery, brewing award-winning beer utilizing a delicious and uniquely American blend of North American and European techniques and ingredients. Founded in 2011, DC Brau is distributed throughout the greater National Capital Region, Maryland, Delaware, Pennsylvania, and internationally in the UK. Co-Founders Brandon Skall, Jeff Hancock and Mari Rodela have become pillars in the DC beer community by creating DC's first craft brewery with creative, expertly brewed beers and hard seltzers. For more information on DC Brau, visit www.dcbrau.com, and follow on social media @dcbrau.
About The Washington Blade: The Washington Blade was founded in 1969 and is known as the "newspaper of record" for the LGBTQ community both locally and nationally. For more information, visit washingtonblade.com and follow on Facebook (@WashingtonBlade) & Twitter/Instagram (@WashBlade).
About District CoOp: District CoOp is a collection of artists celebrating design, diversity and the culture of D.C. We're all about supporting and empowering local artists and creating a brand for the people by the people. All designs are available in both men's and women's and as a tank or crew. Follow us on Instagram (@District_CoOp) or Facebook (@DistrictCoOp).
About SMYAL:
SMYAL (Supporting and Mentoring Youth Advocates and Leaders) supports and empowers lesbian, gay, bisexual, transgender, and questioning (LGBTQ) youth in the Washington, DC, metropolitan region. Through youth leadership, SMYAL creates opportunities for LGBTQ youth to build self-confidence, develop critical life skills, and engage their peers and community through service and advocacy. Committed to social change, SMYAL builds, sustains, and advocates for programs, policies, and services that LGBTQ youth need as they grow into adulthood. To learn more, visit SMYAL.org
10 LGBTQ events this week
'Hocus Pocus 2' and 'Bros' viewings, the B52s come to town among attractions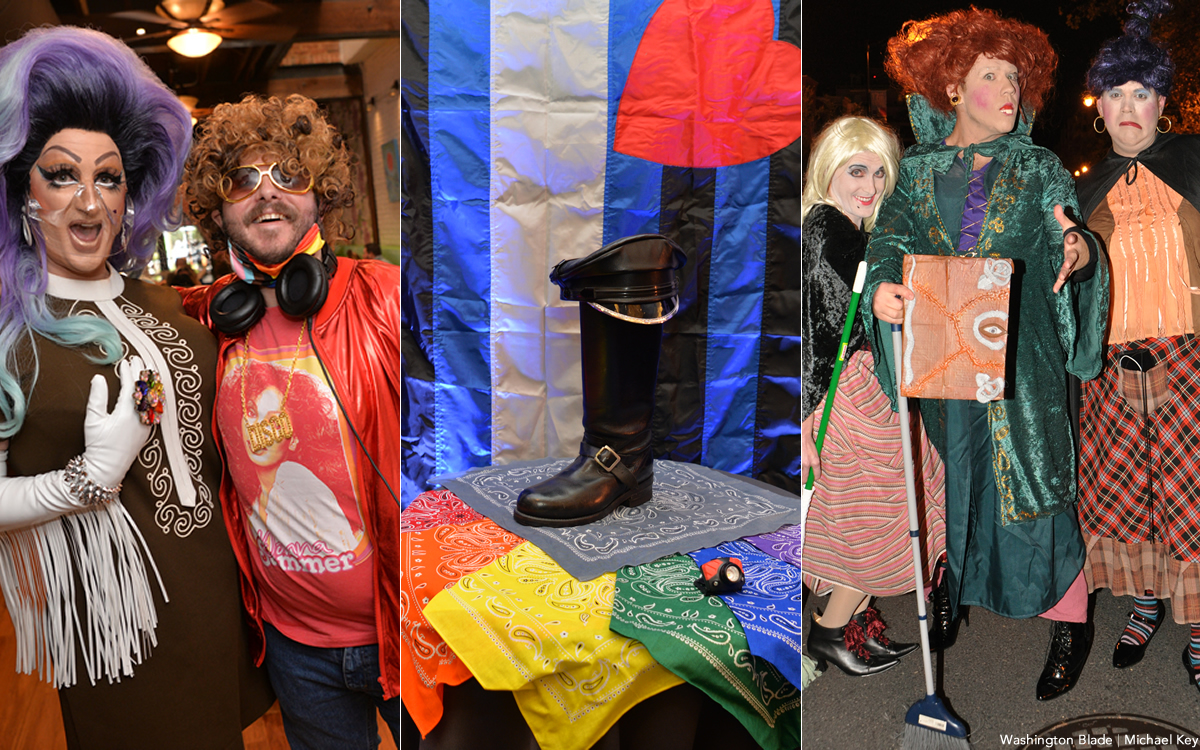 Below are our picks for some of the most fun and creative things to do this week in the DMV that are of special interest to the LGBTQ community.
---
Monday Night Skating: Summer's Song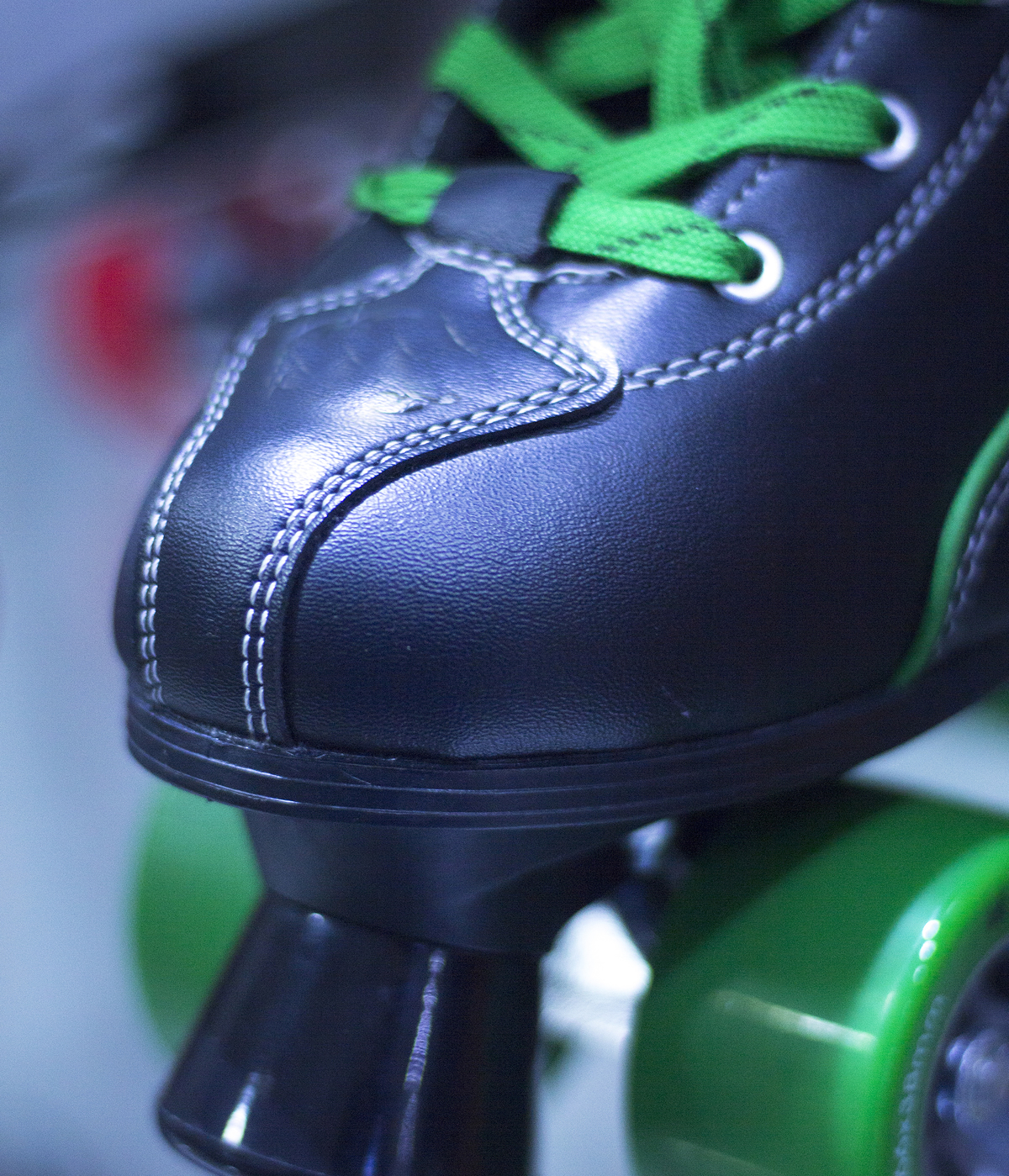 Monday, Sept. 26
7:30-9:30 p.m.
Laurel Skate Center
9890 Brewers Court
Laurel, Md.
Facebook
Monday Night Skating celebrates a fond farewell to summer with beachwear and big hats with "Summer's Song." They encourage you to break out your summer beachwear, big glam shades, flip flops, pool noodles, floaties, and summer attire for a night of skating in Laurel.
---
Reign: Let the Good Times Rule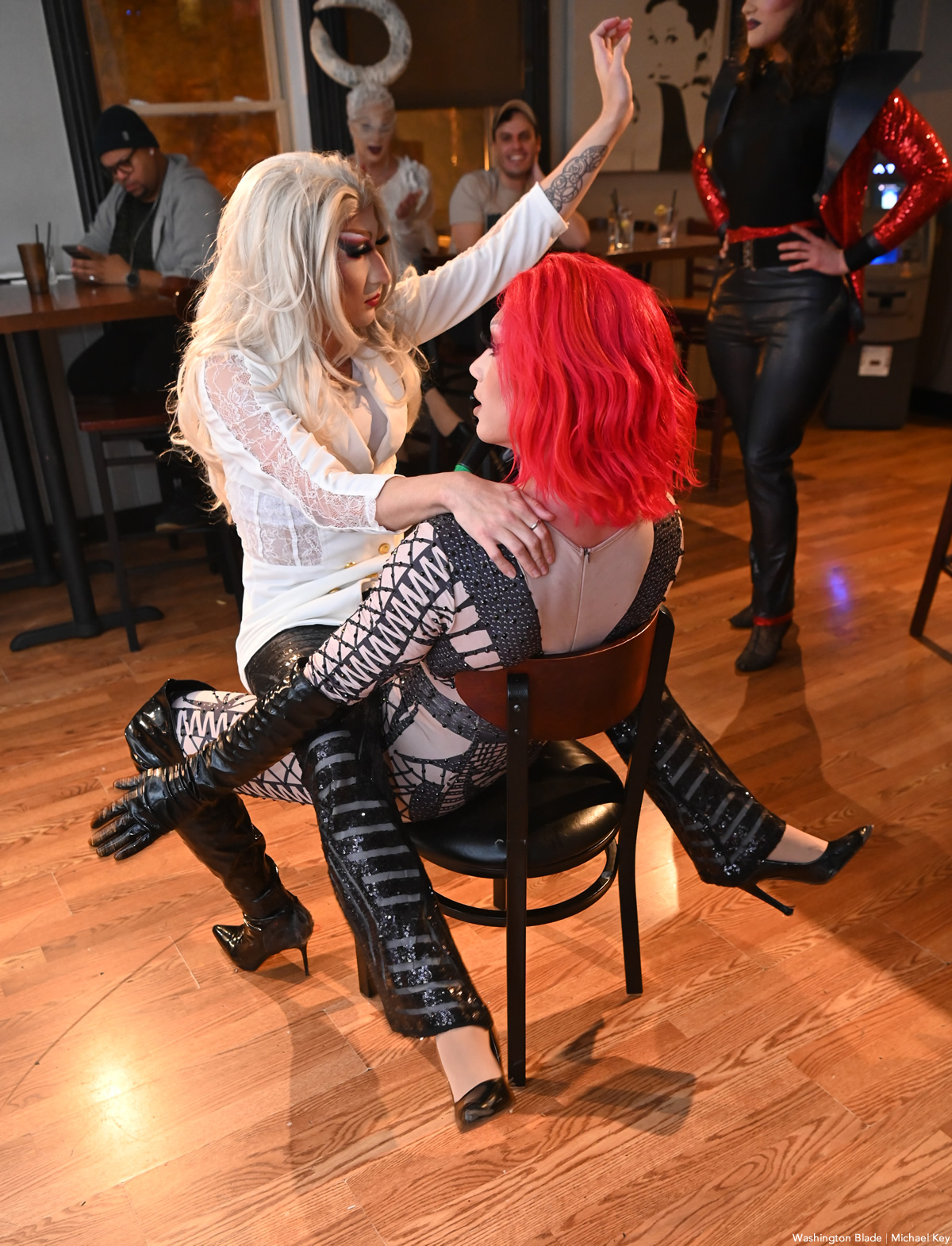 Monday, Sept. 26
8-11 p.m.
DIK Bar
1637 17th Street, N.W. (second floor)
Facebook
Logan Stone, Dabatha Christie and Hennessey host a fun-filled drag show at Dupont Italian Kitchen.
---
UTICA at Pitchers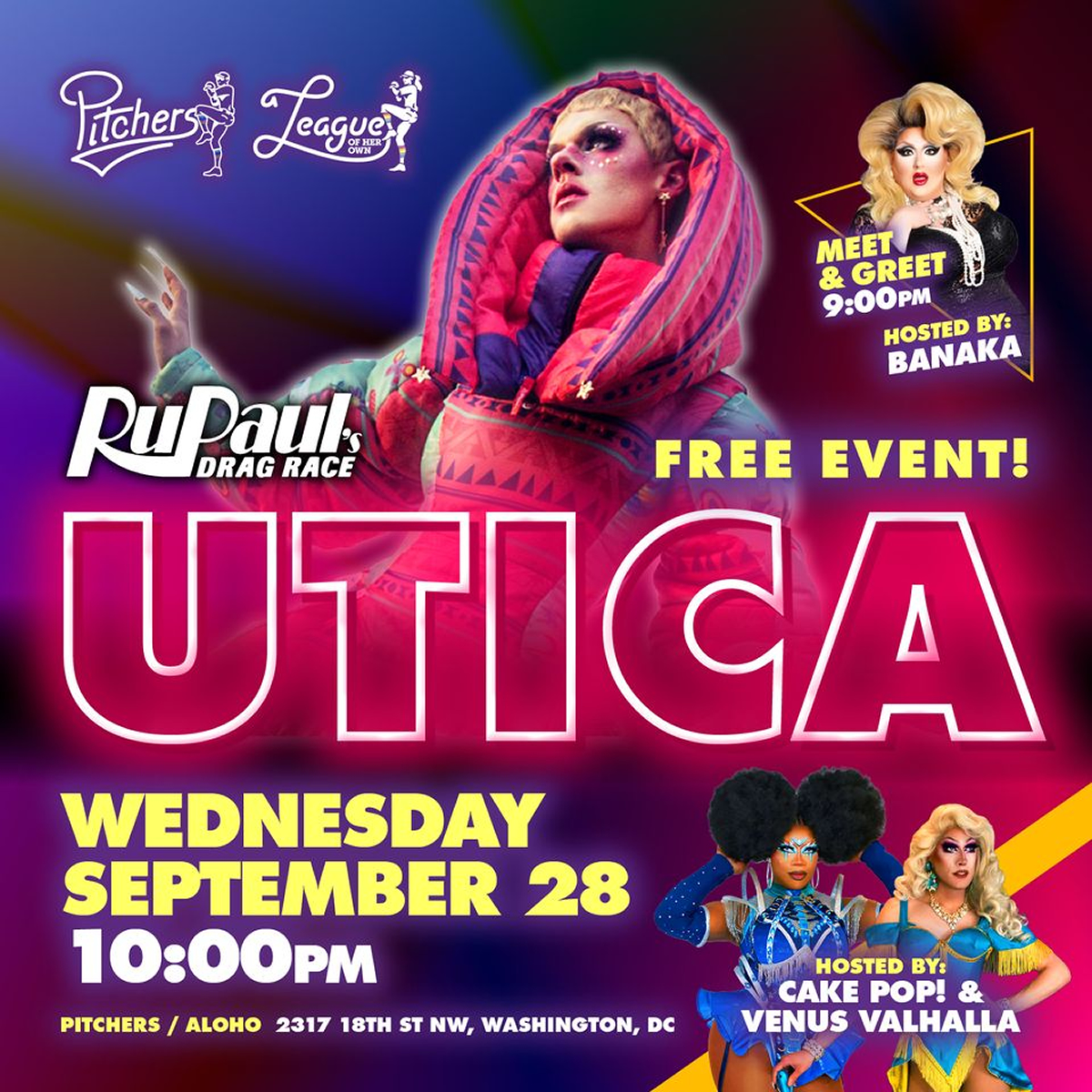 Wednesday, Sept. 28
8 p.m.
Pitchers DC
2317 18th Street, N.W.
Facebook
Utica of RuPaul's Drag Race season 13 will perform at Pitchers on Wednesday in a show hosted by Cake and Venus Valhalla. There will be a meet and greet hosted by Ba'naka starting at 9 p.m. at this free event.
---
Queens of King Street at the Movies: Bros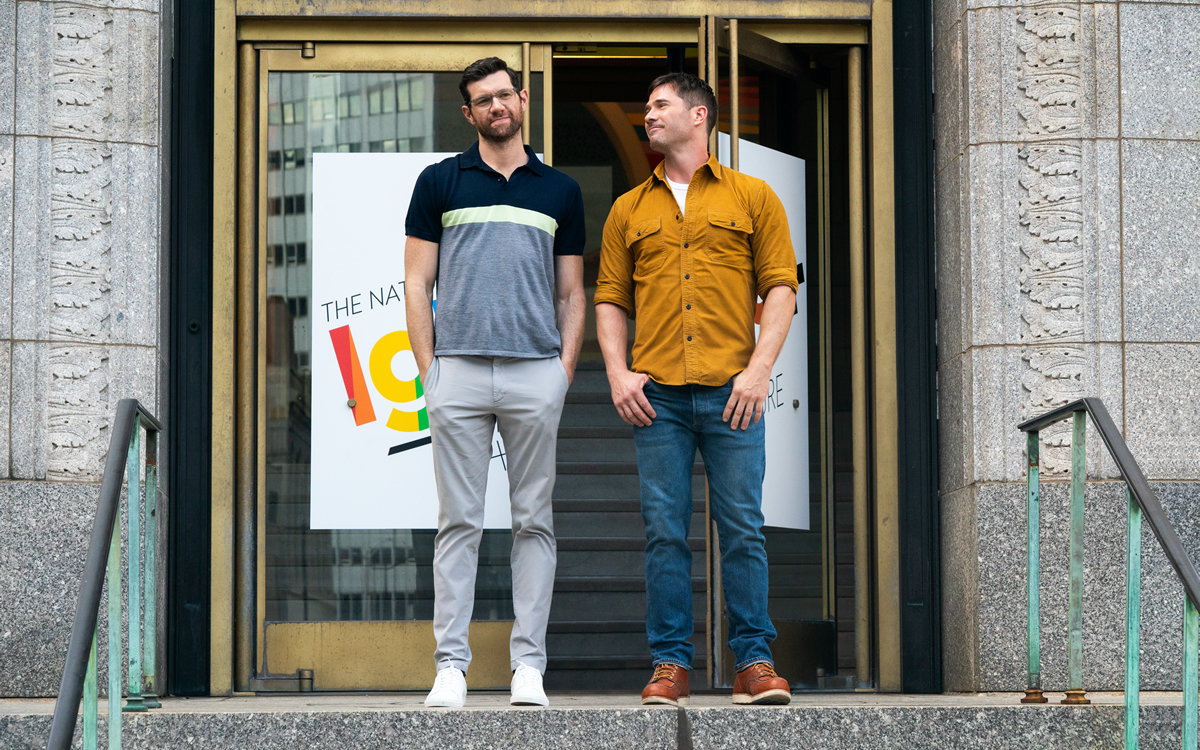 Thursday, Sept. 29
8 p.m.
AMC Hoffman Movie Theater
206 Swamp Fox Road
Alexandria, Va.
Facebook
Catch a movie with the Queens of King Street in Alexandria, Va. on Thursday. On the screen this week: the 8 p.m. showing of "Bros."
---
Hocus Pocus 2 Watch Party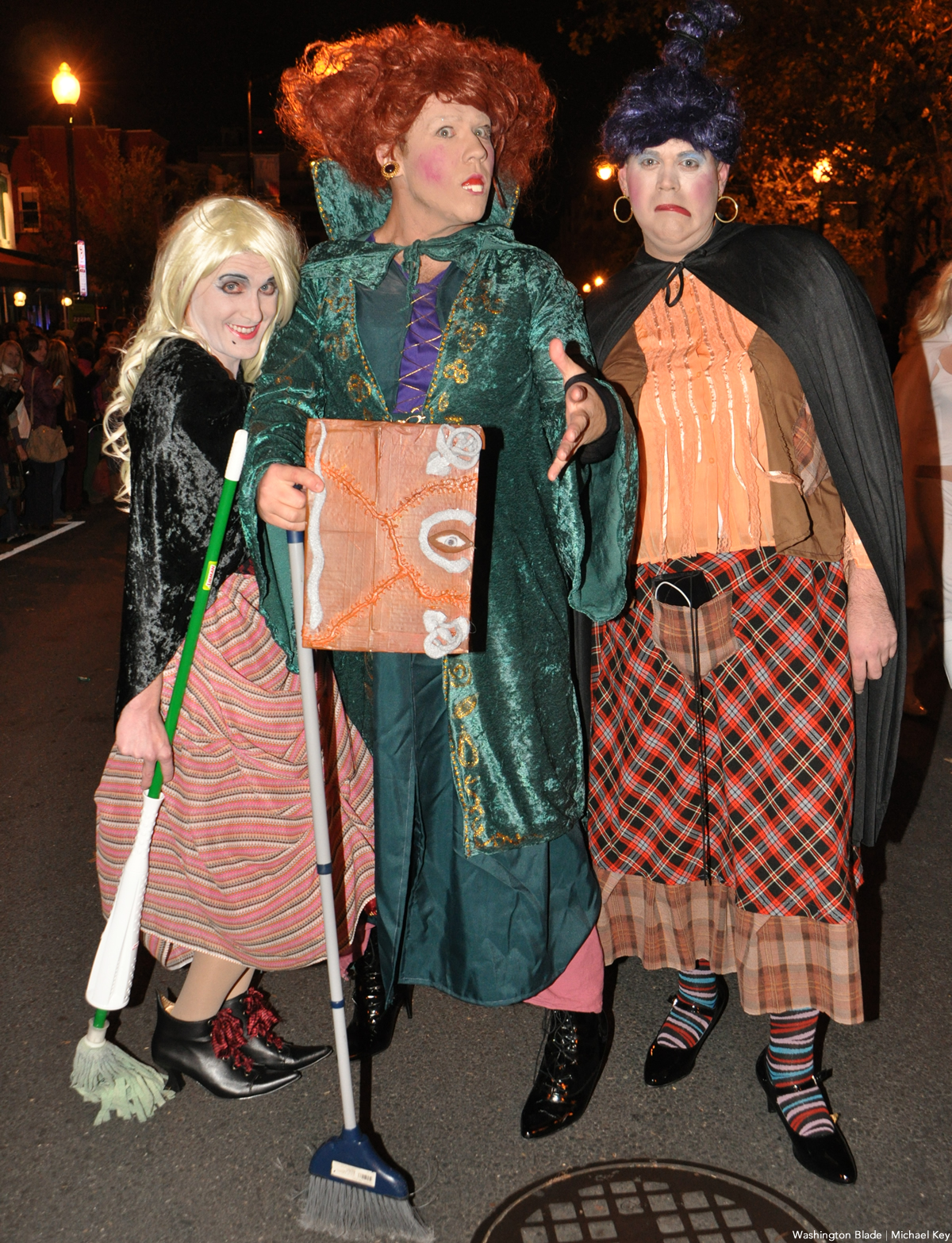 Friday, Sept. 30
9 p.m.
JR.'s Bar
1519 17th Street, N.W.
Facebook
Citrine hosts a watch party for the highly anticipated sequel to Hocus Pocus on Friday.
---
Crab Feast 8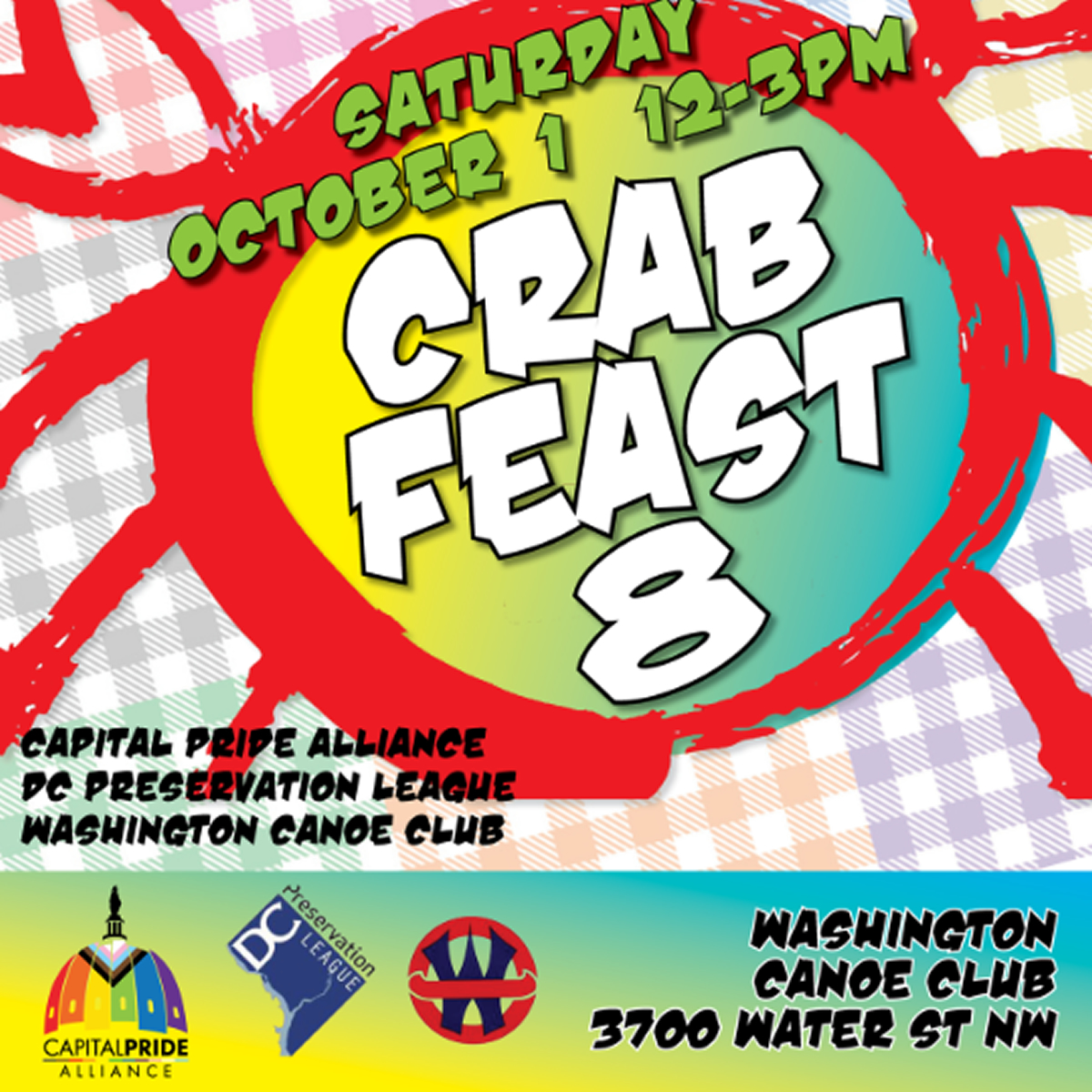 Saturday, Oct. 1
12-3 p.m.
Washington Canoe Club
3700 Water Street, N.W.
$75
Tickets
The Capital Pride Alliance and the DC Preservation League present Crab Feast 8. Tickets include all-you-can-eat crabs, shrimp, corn on the cob, hot dogs and ice cream.
---
Eek! A Leatherman!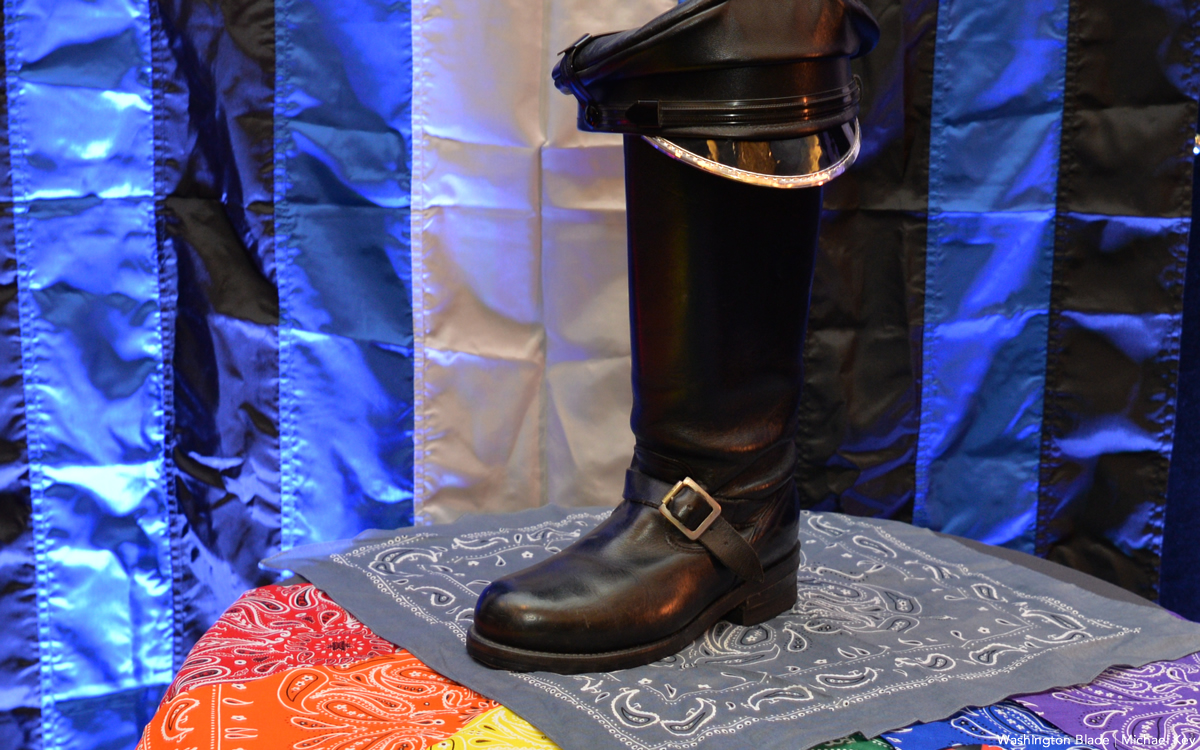 Saturday, Oct. 1
9 p.m.
Uproar Lounge & Restaurant
639 Florida Avenue, N.W.
Facebook
The Highwaymen TNT invite you to a bar night at Uproar with treats and Jello shooters. It is a cash function evening.
---
The B52s at The Anthem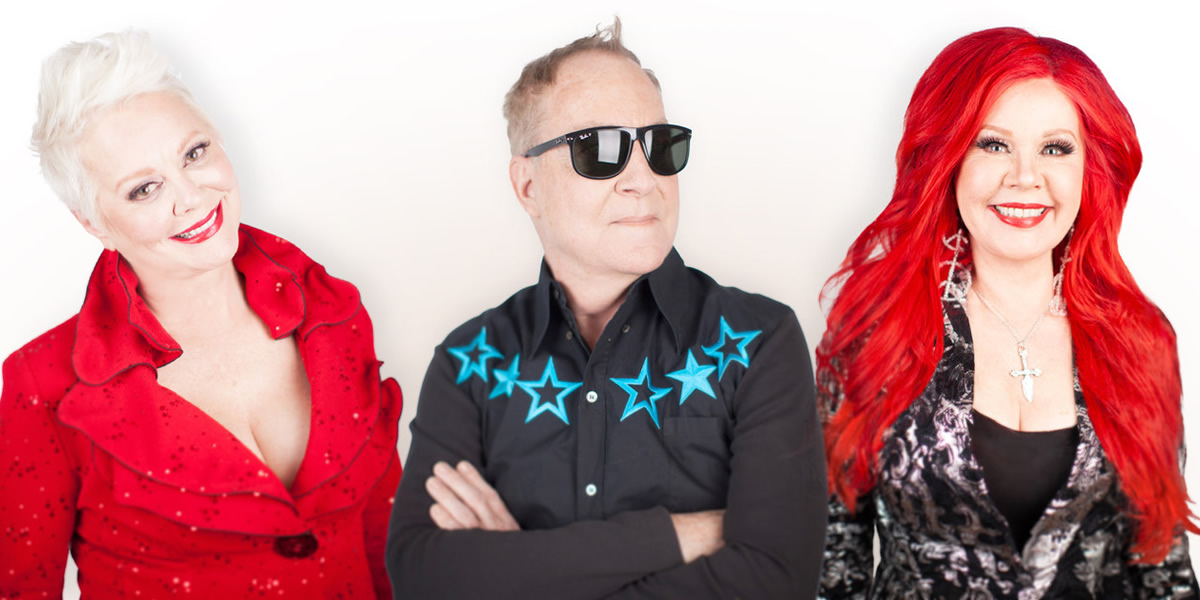 Saturday, Oct. 1
7:30 p.m.
The Anthem
901 Wharf Street, S.W.
$75-$175
Facebook | Tickets
The B52s & KC and the Sunshine Band perform at The Anthem on Saturday. get your tickets while you still can!
---
Domingø's Got Talent Presenta: FABULOSÉ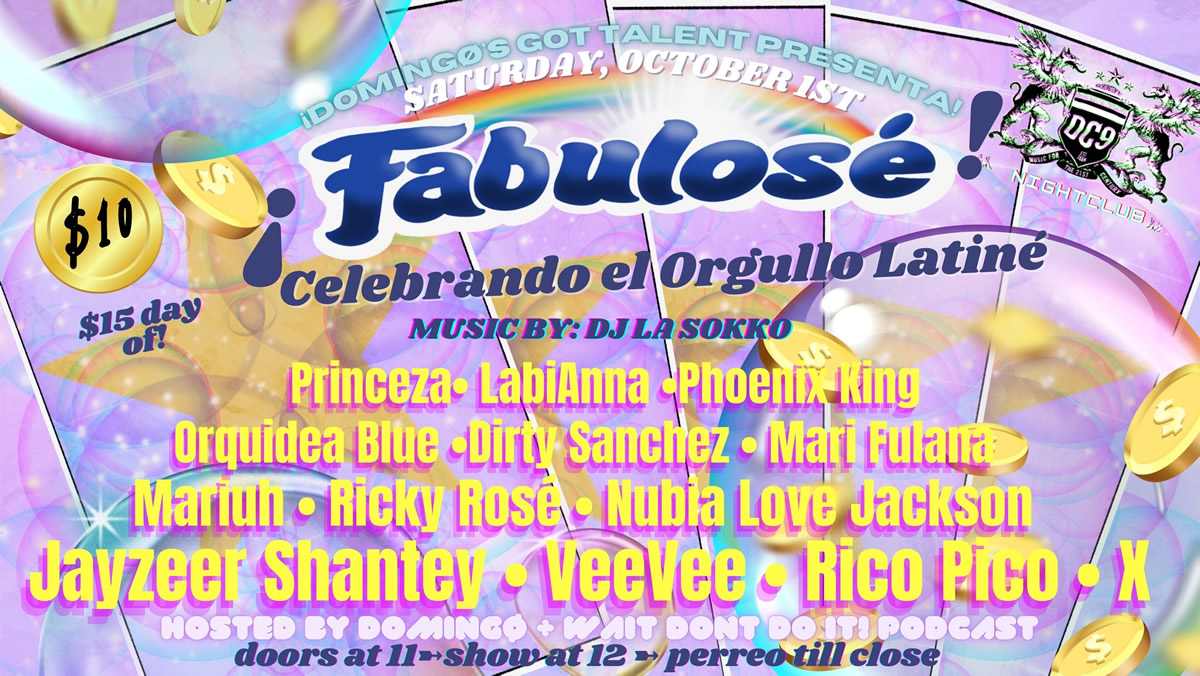 Saturday, Oct. 1
11 p.m.
DC9 Nightclub
1940 9th Street, N.W.
$10 advance / $15 door
Facebook
Domingø hosts a night with music by La Sokko: a "latiné drag show and dance party celebrating the rich and vast diaspora of latinidad."
---
Broadway Brunch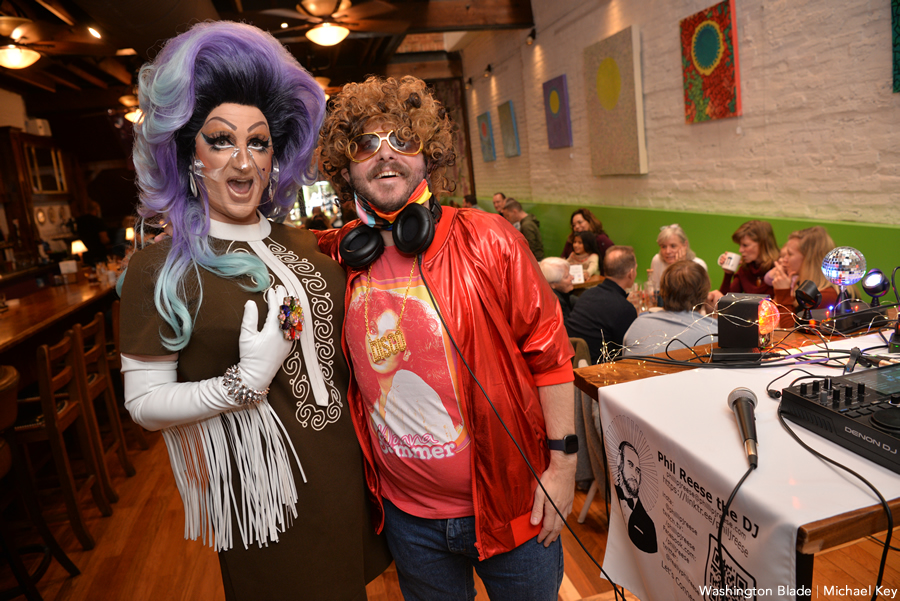 Sunday, Oct. 2
10 a.m. – 3 p.m.
Crazy Aunt Helen's
713 8th Street, S.E.
Website
Join Tara Hoot and DJ Phil Reese for treats, toons and twirls at Crazy Aunt Helen's Broadway Brunch on Sunday.
---
PHOTOS: Virginia Pridefest
Richmond LGBTQ celebration held on Brown's Island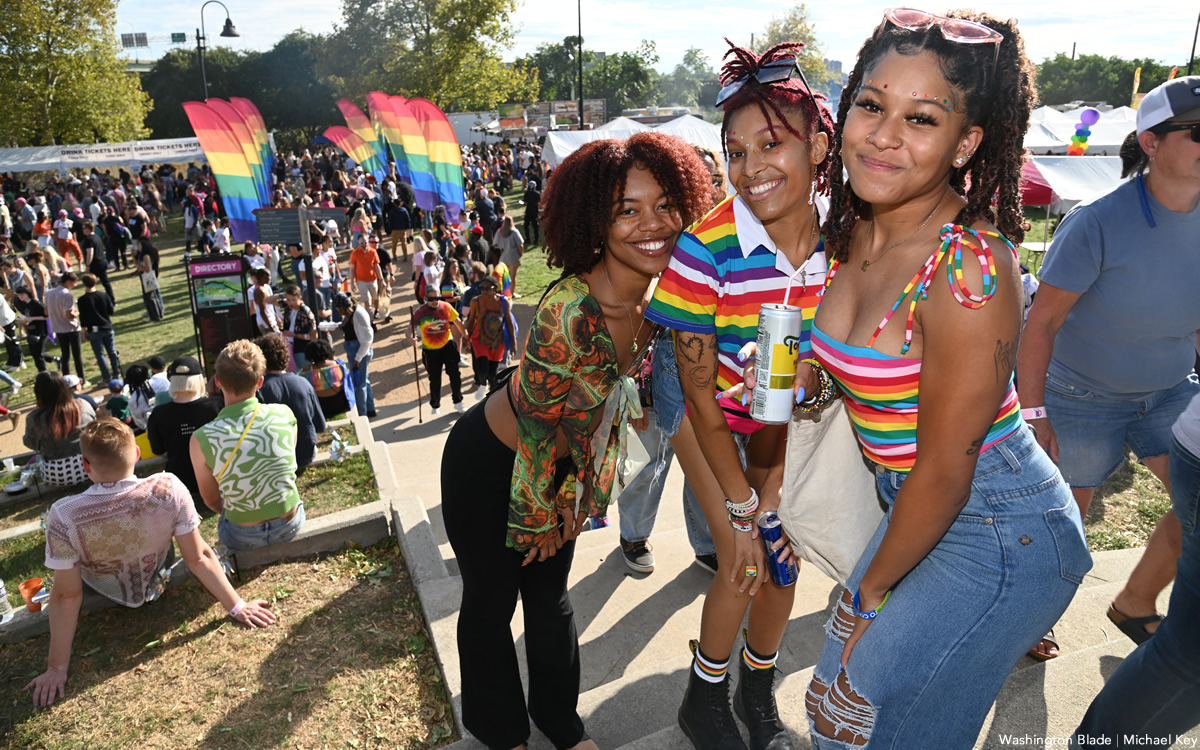 The 2022 Virginia Pridefest was held on Brown's Island in Richmond, Va. on Saturday, Sept. 24.
(Washington Blade photos by Michael Key)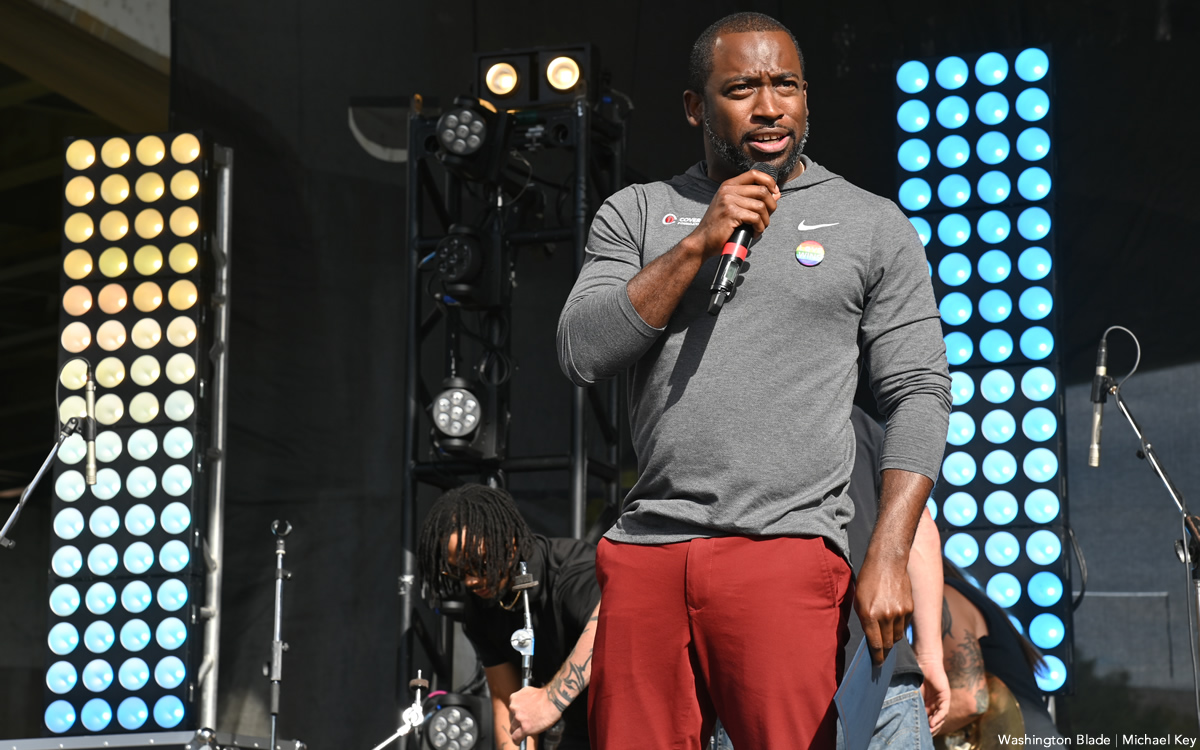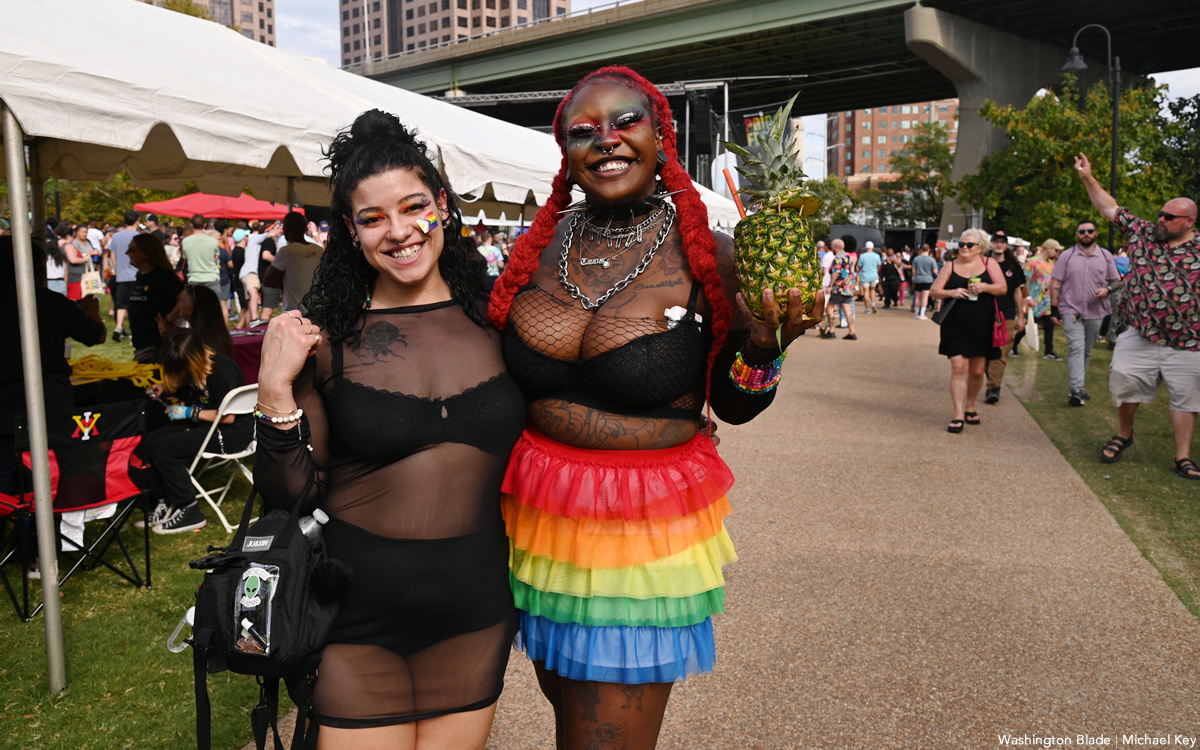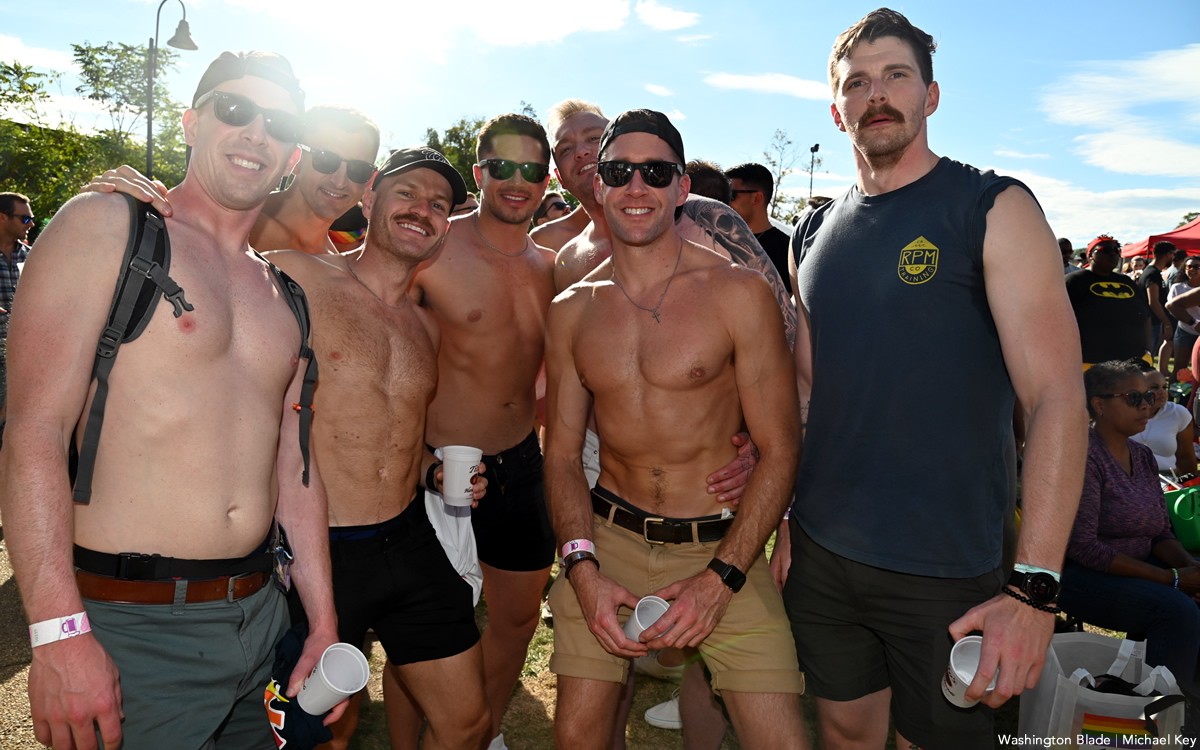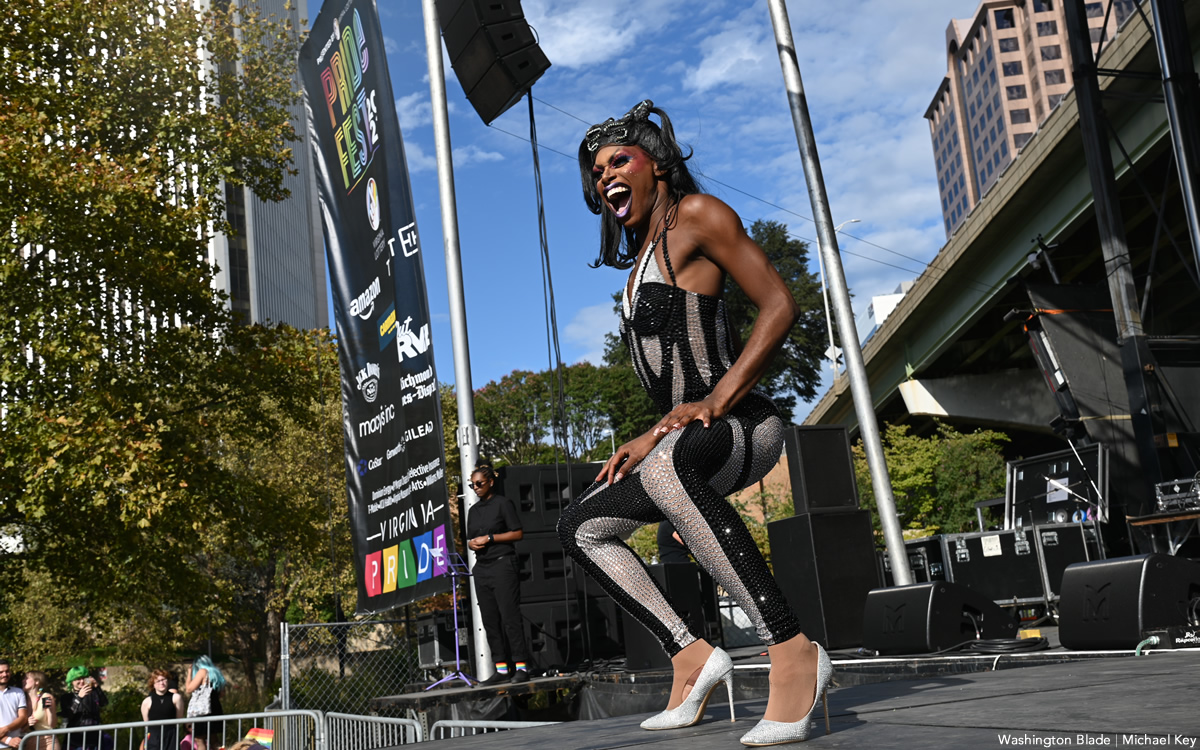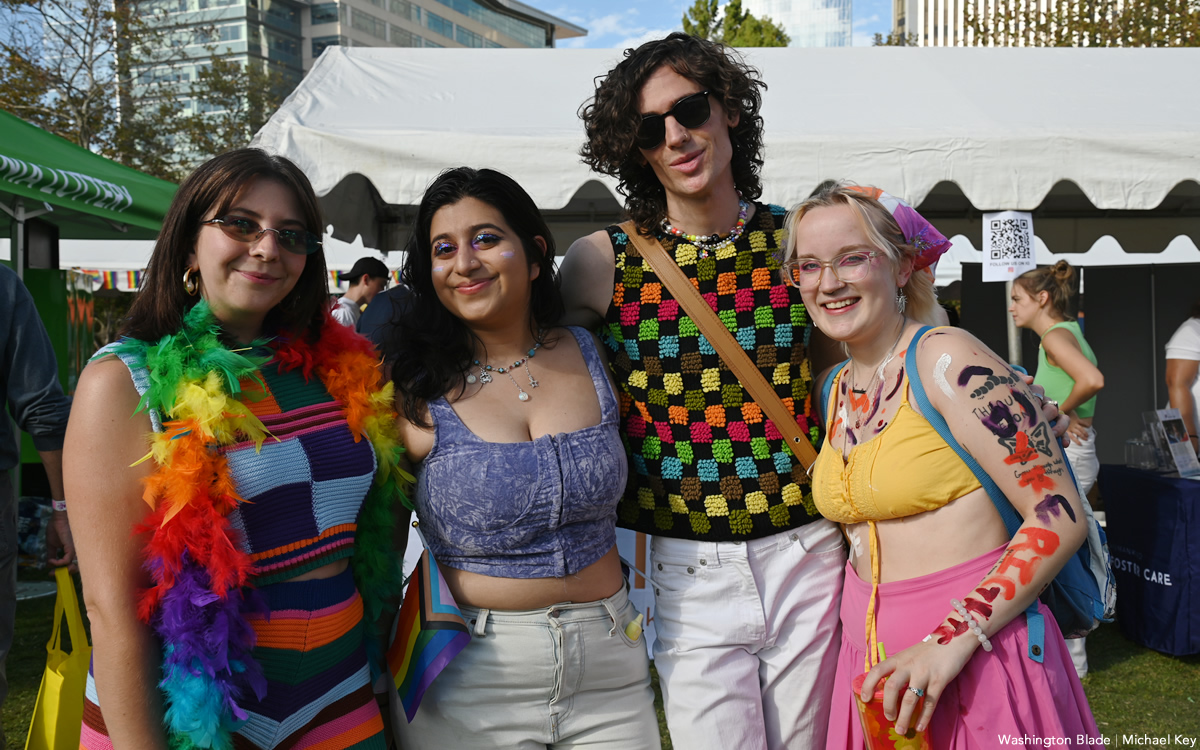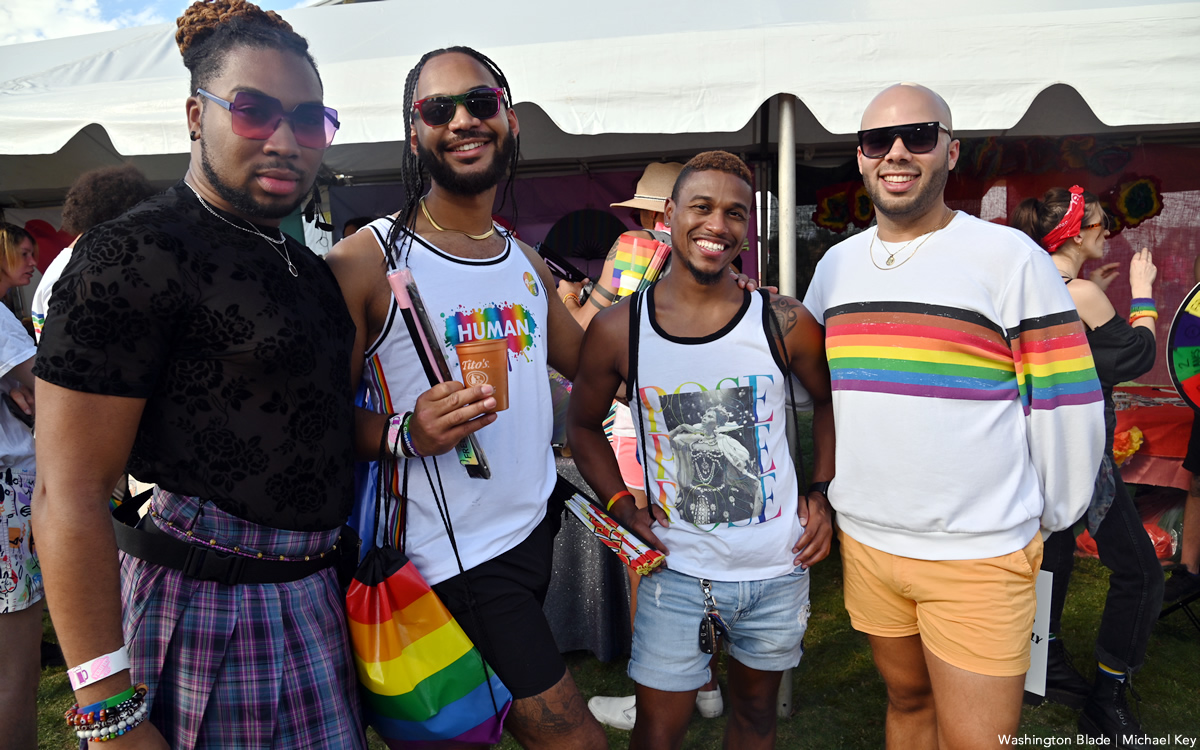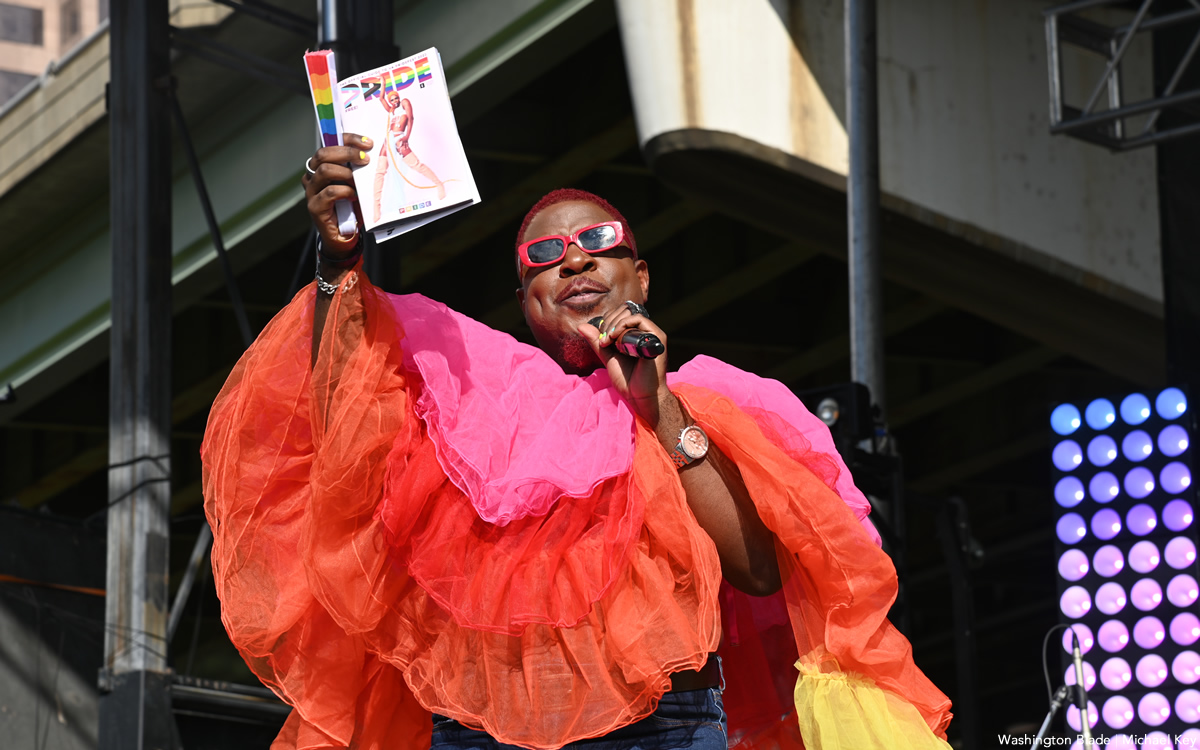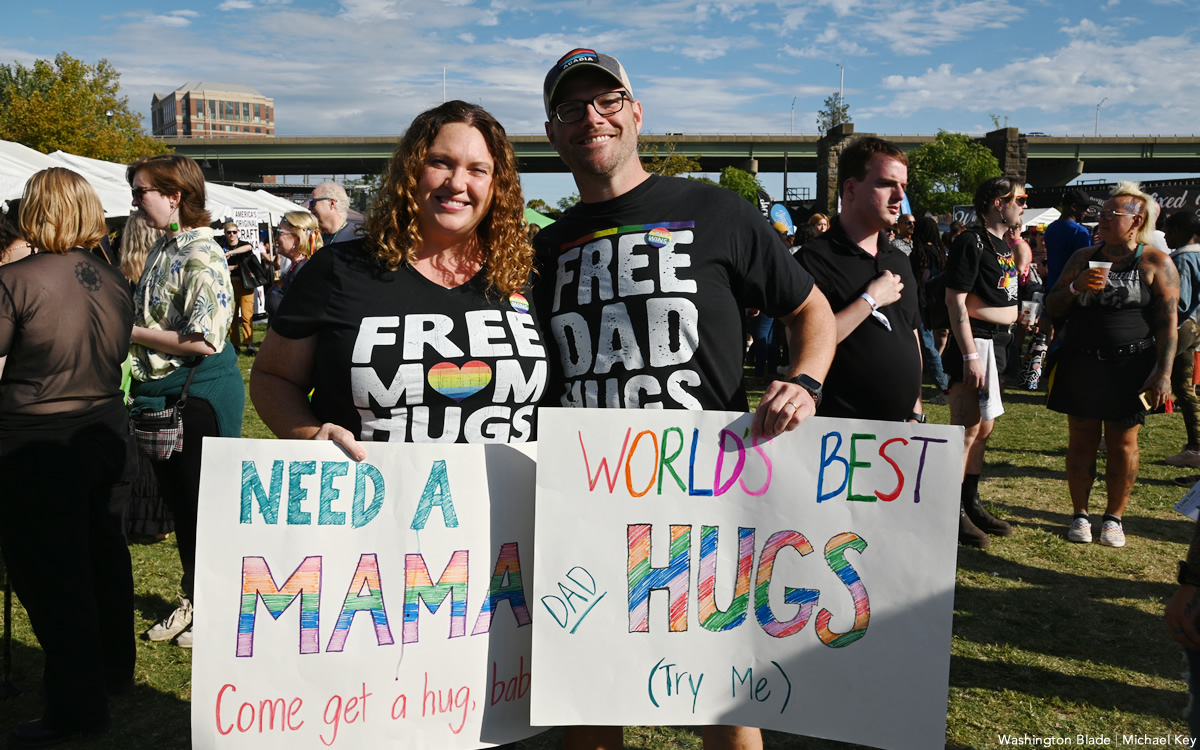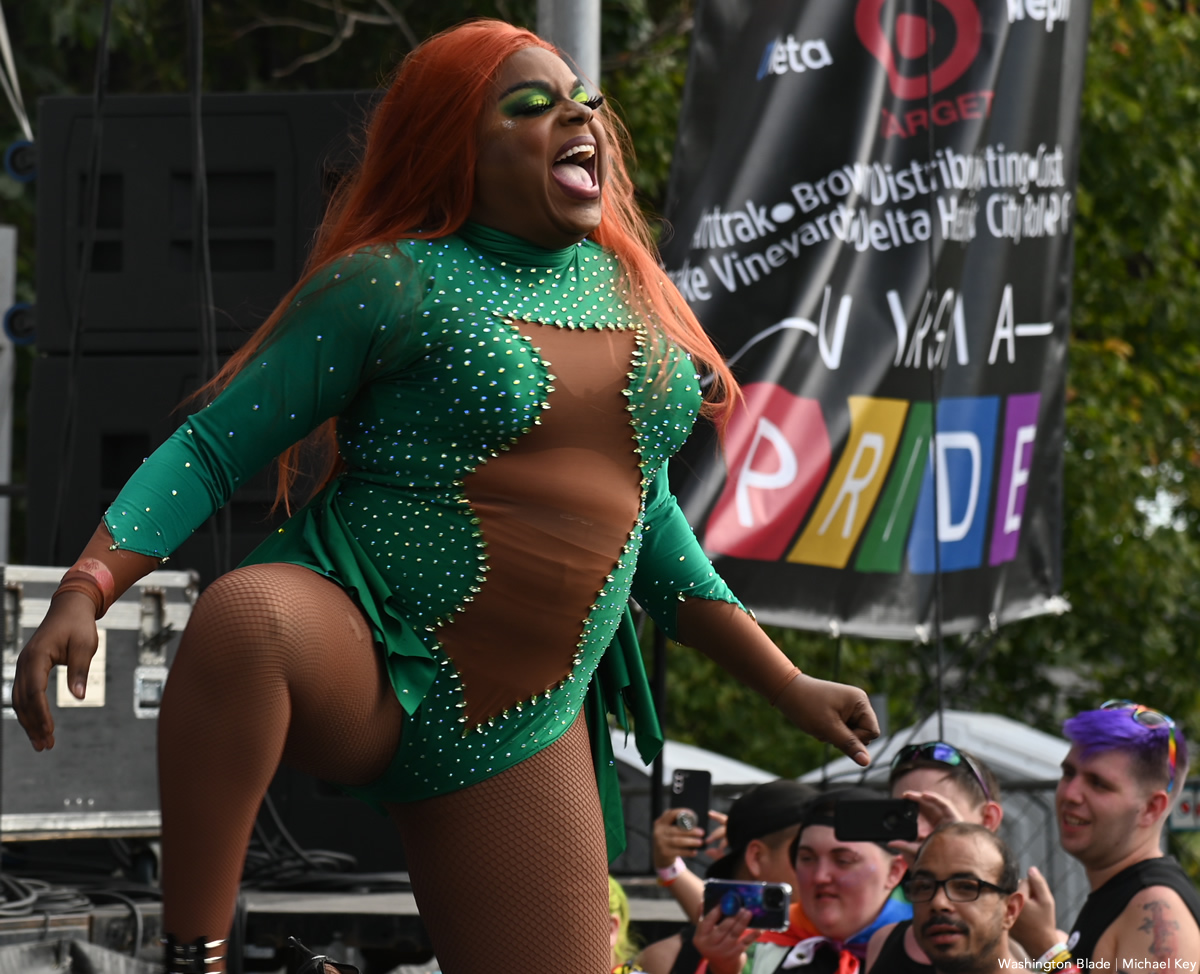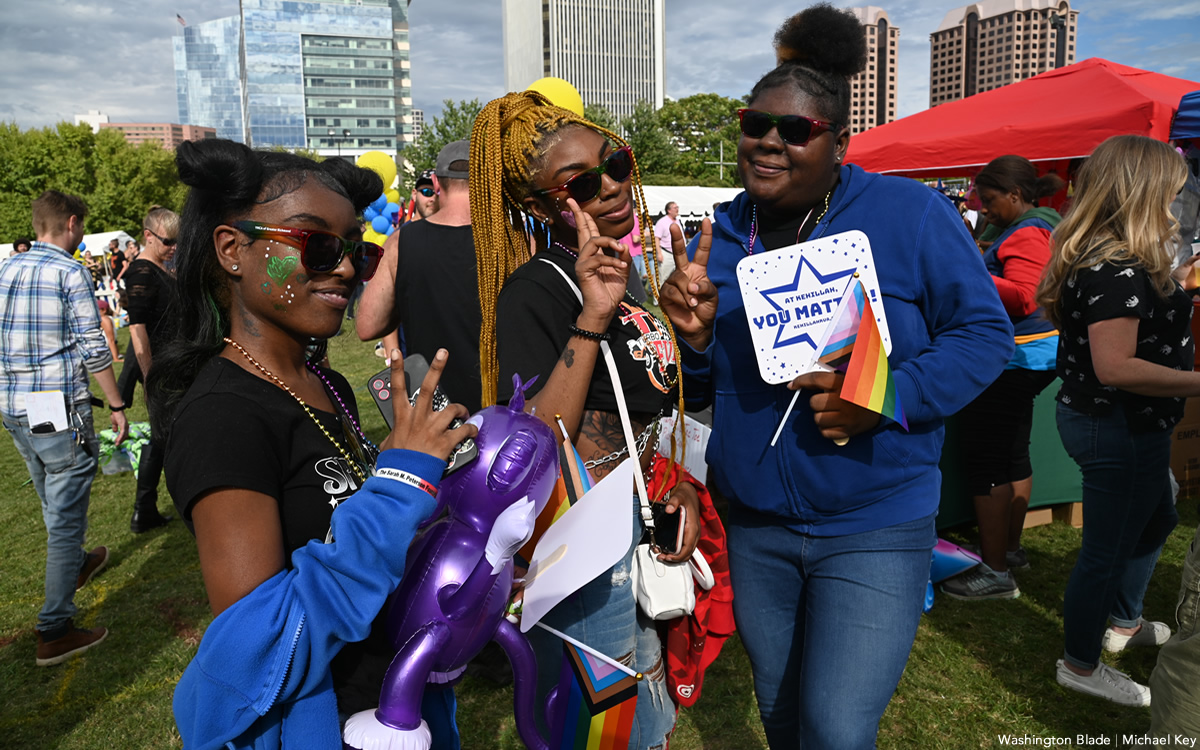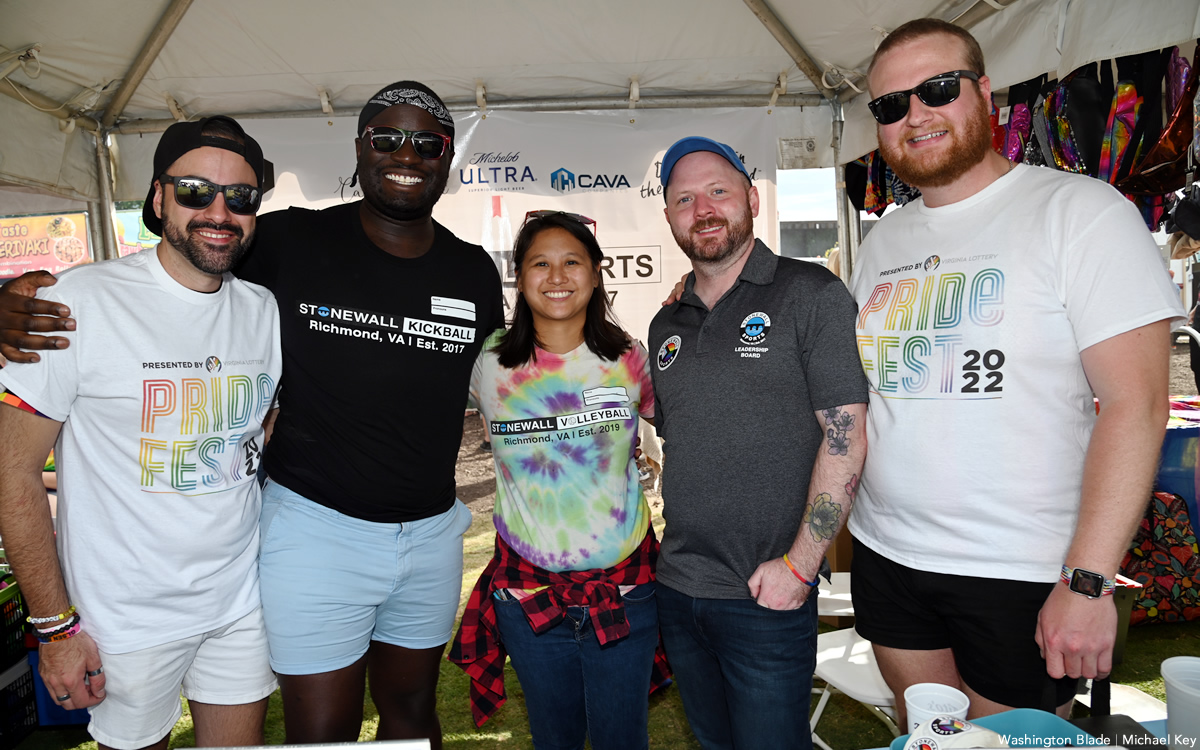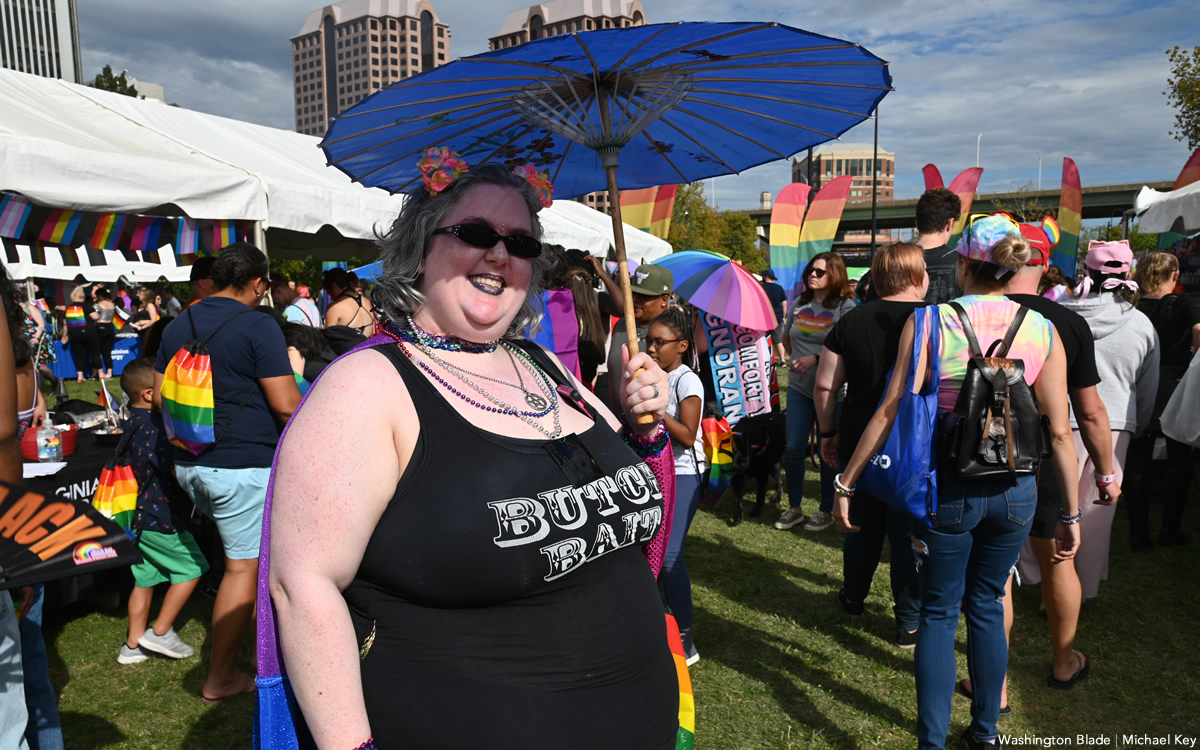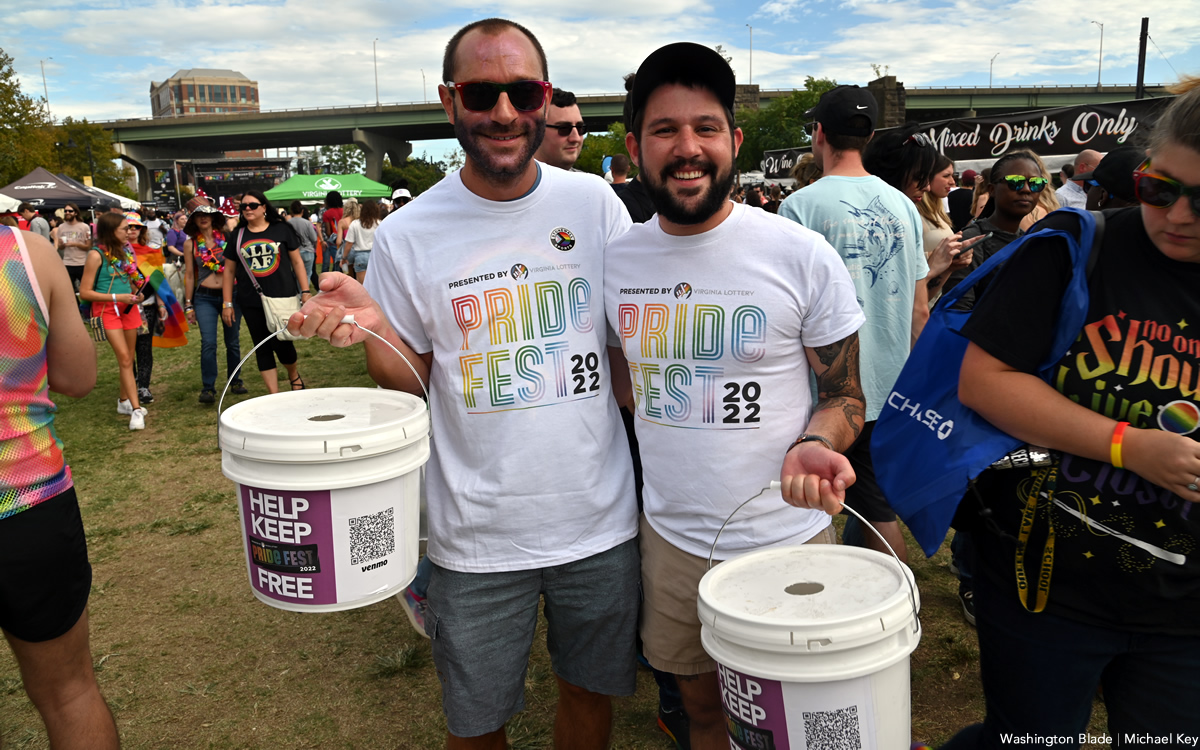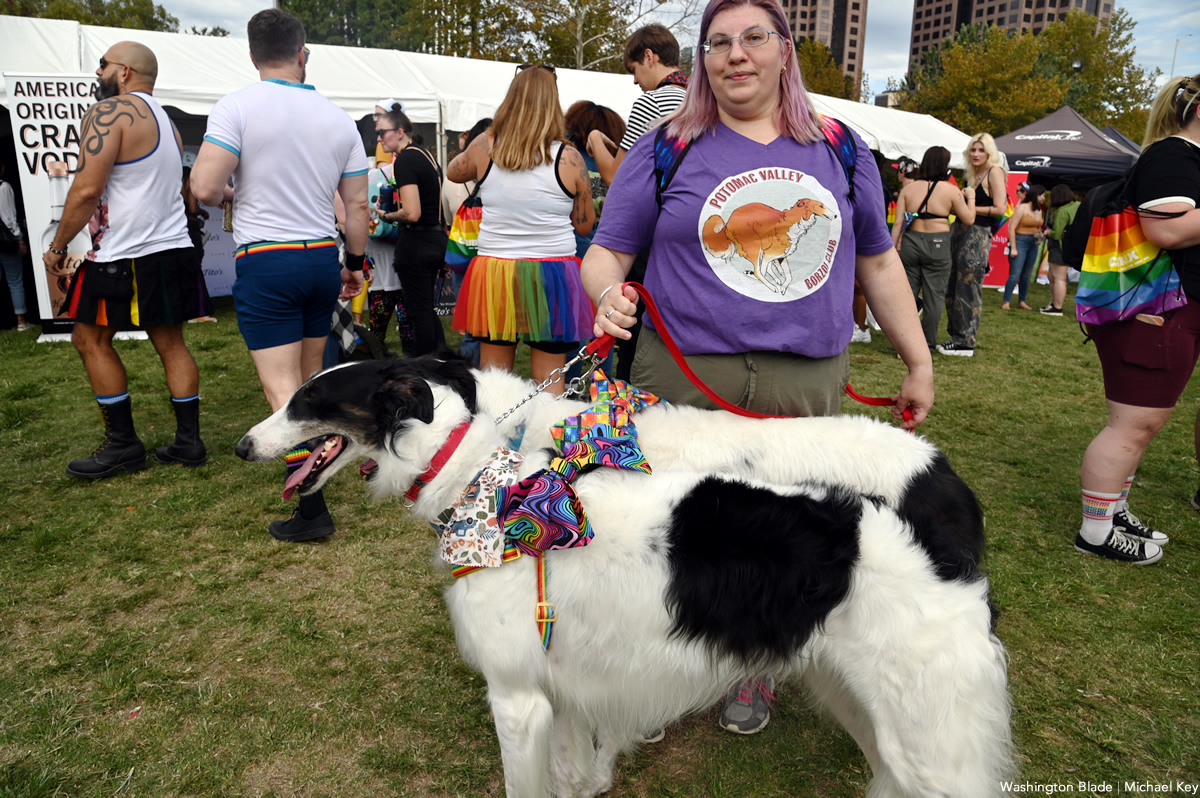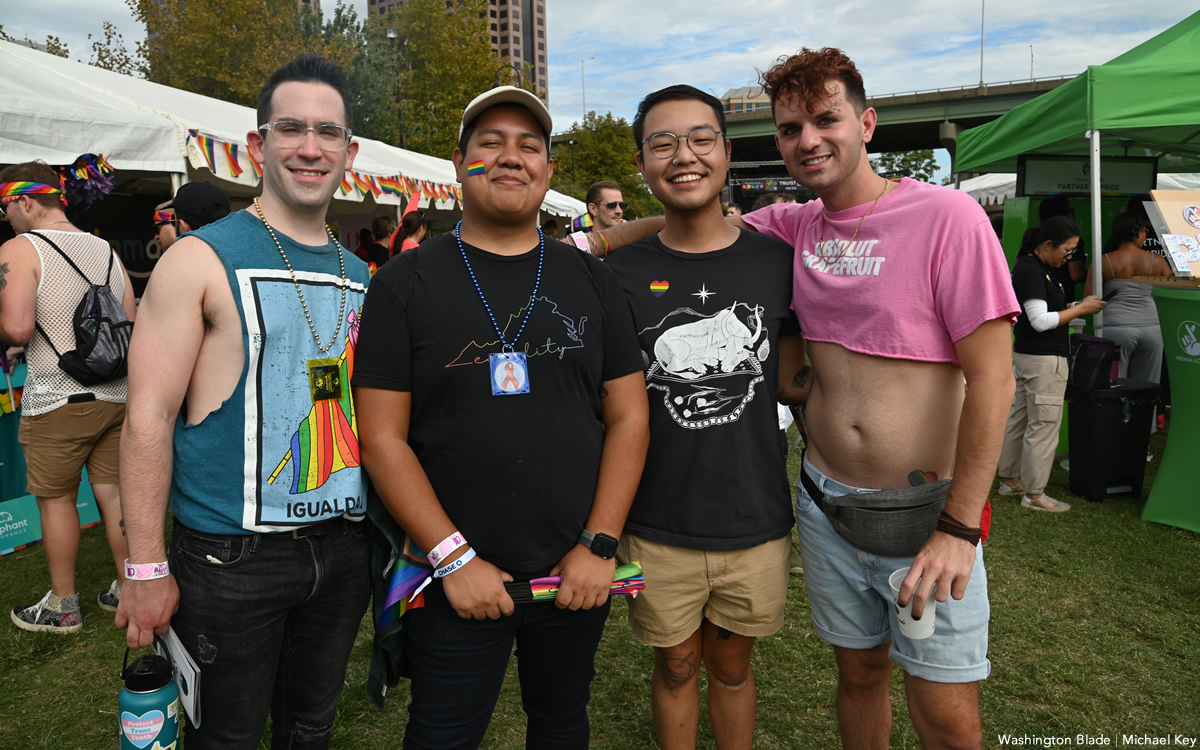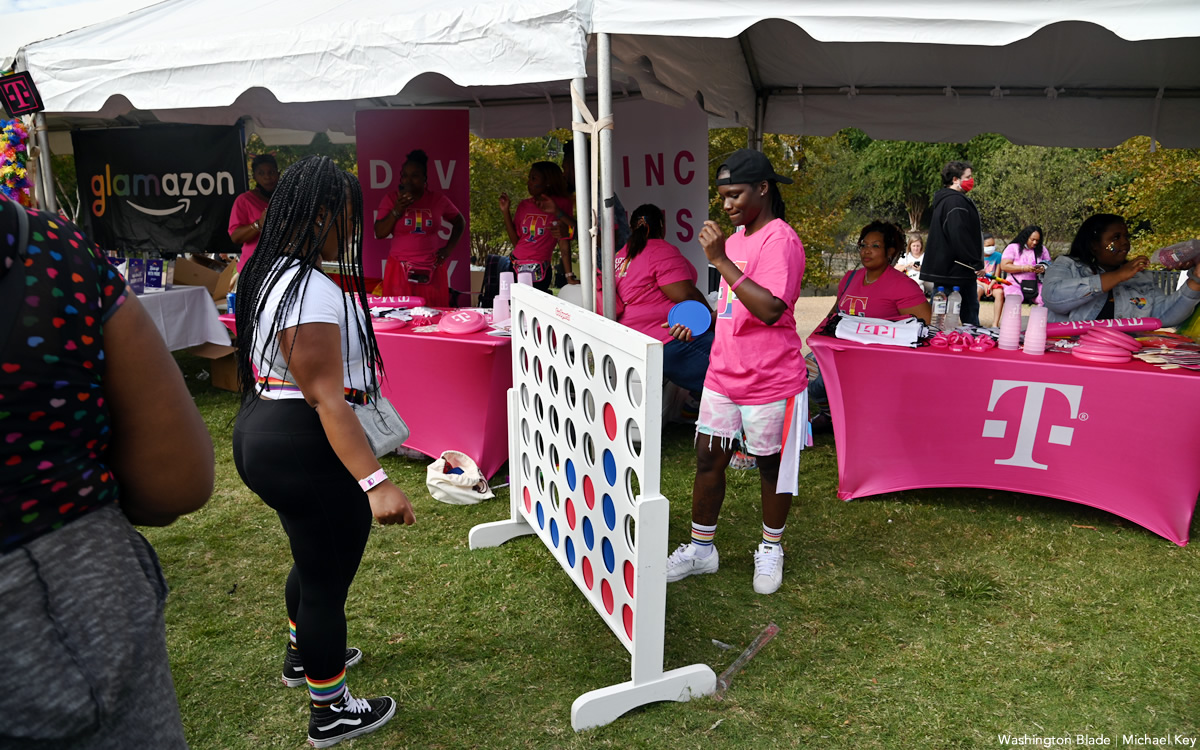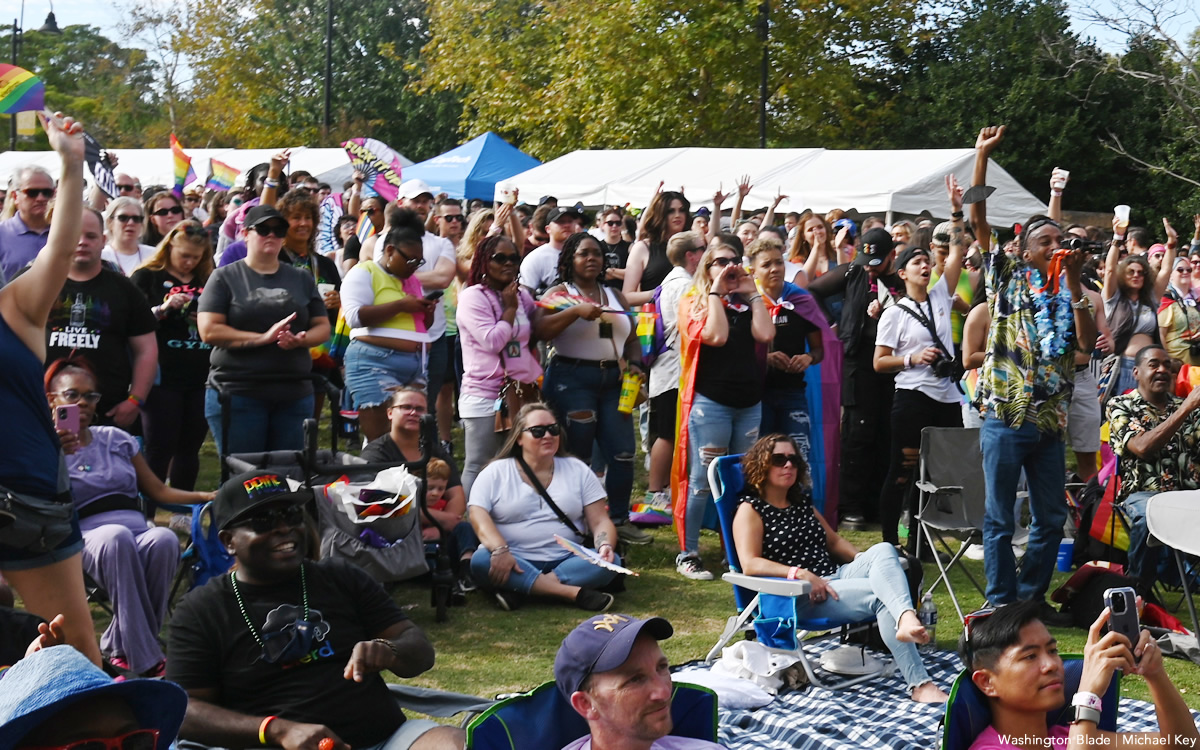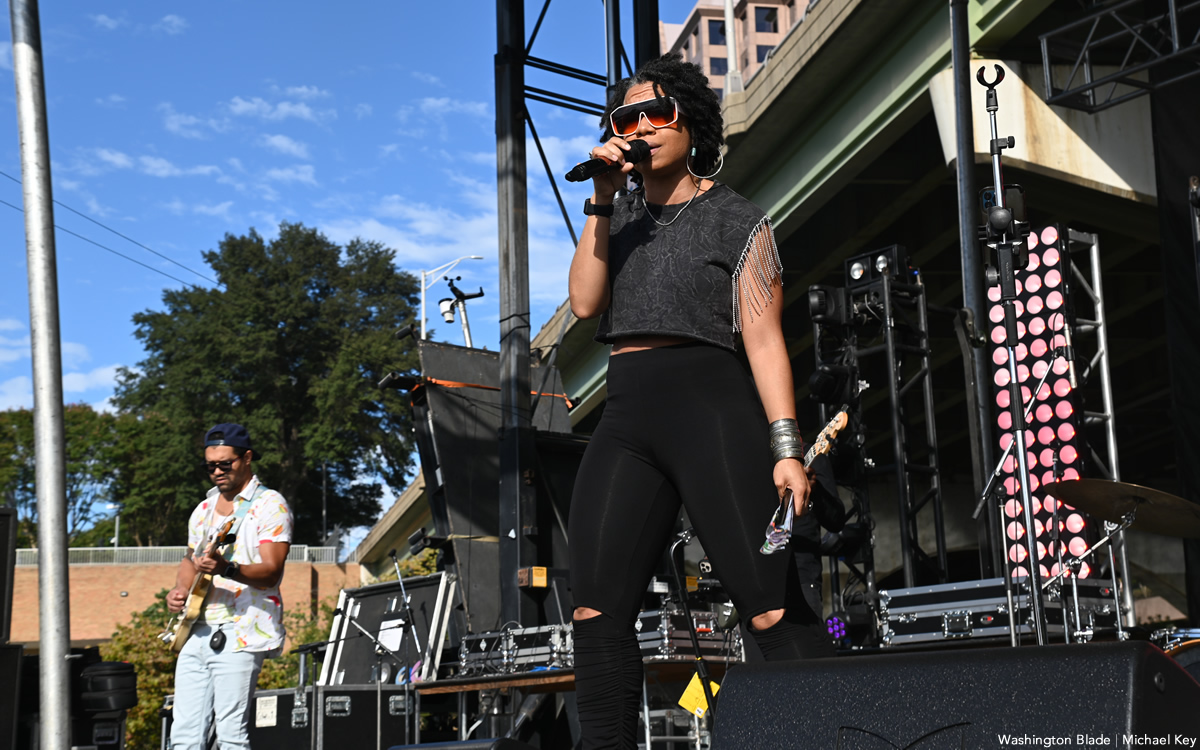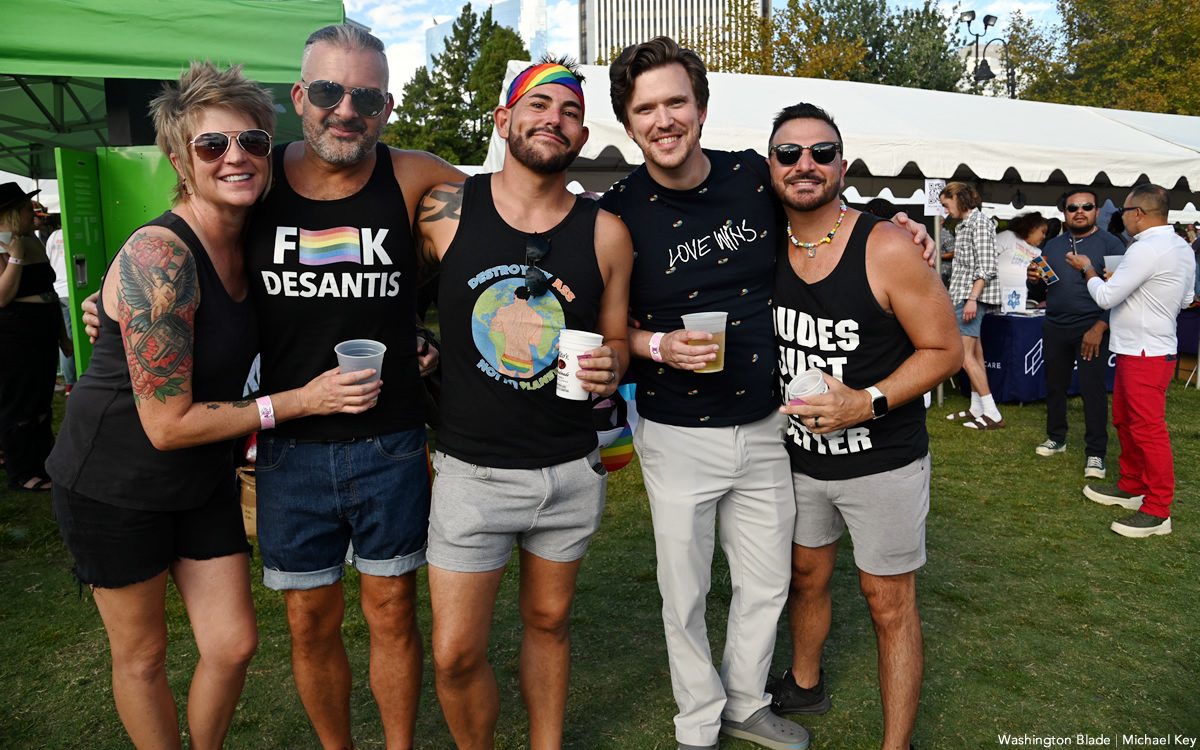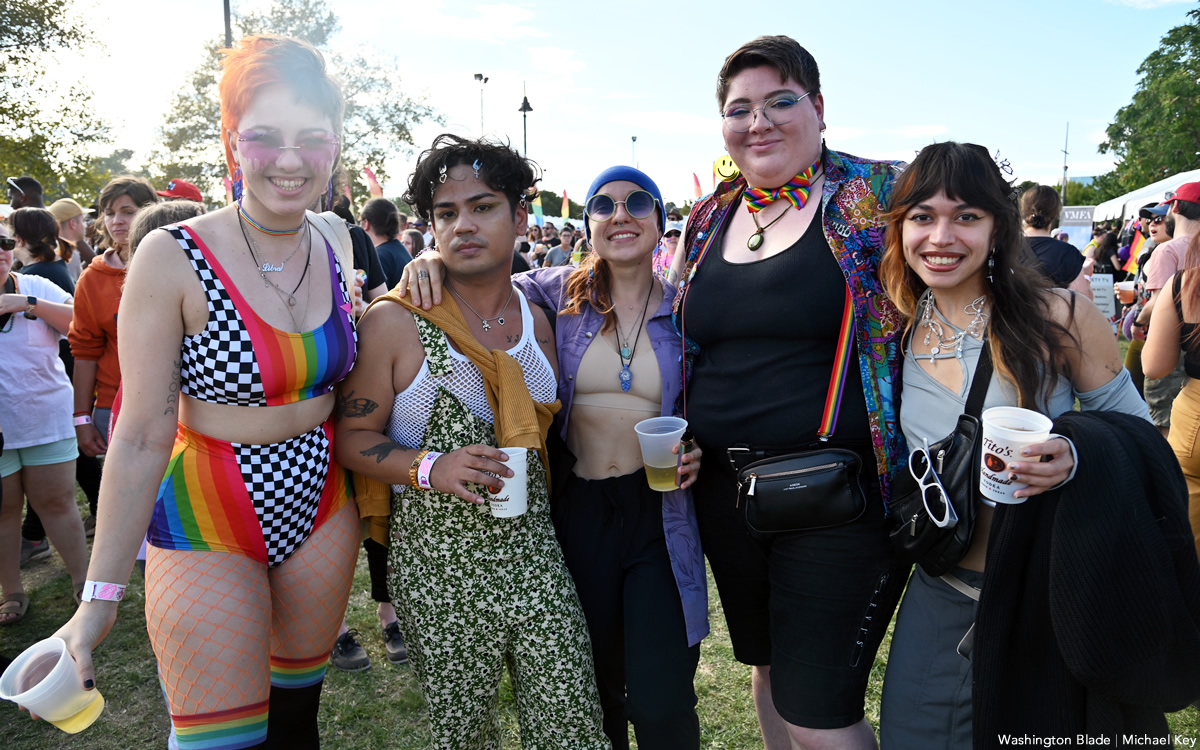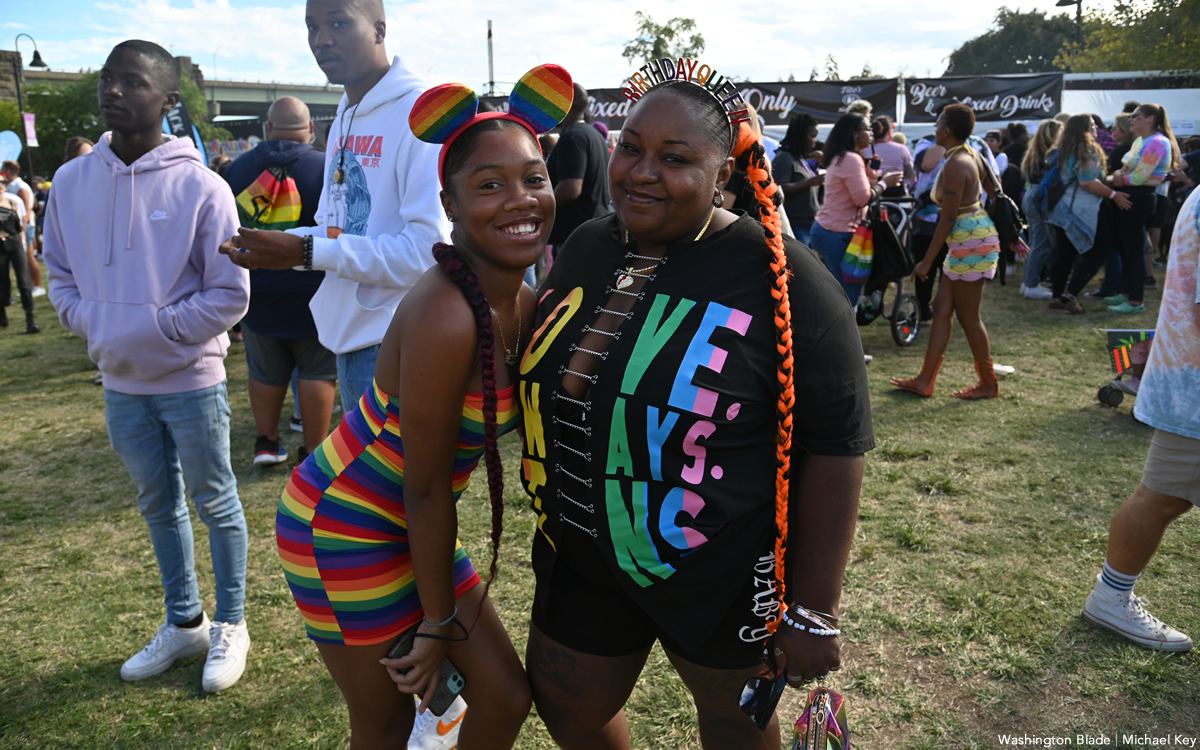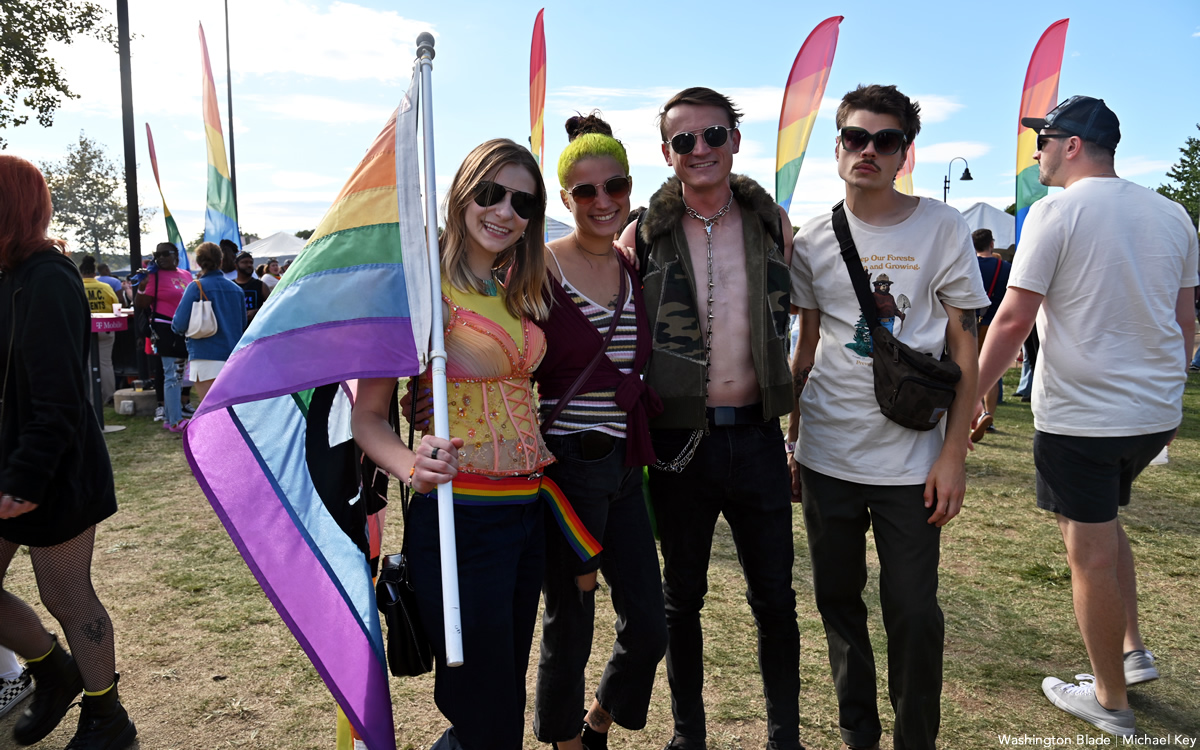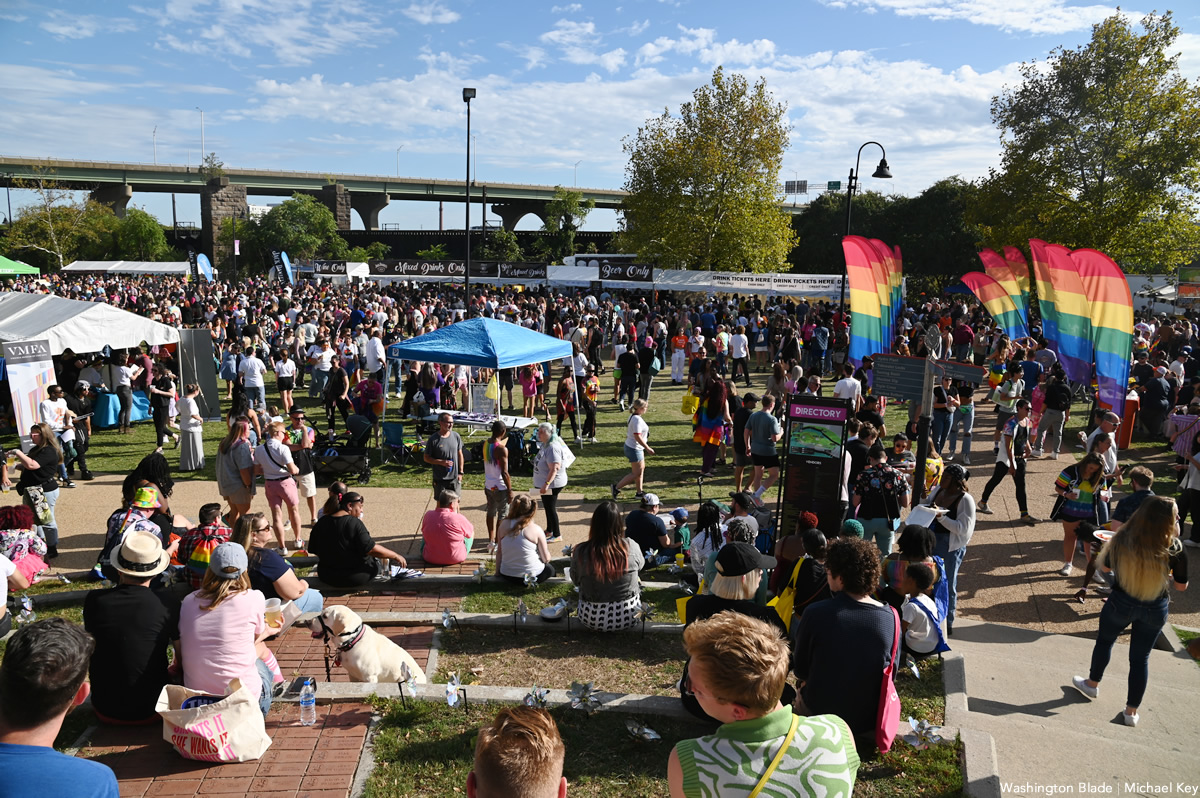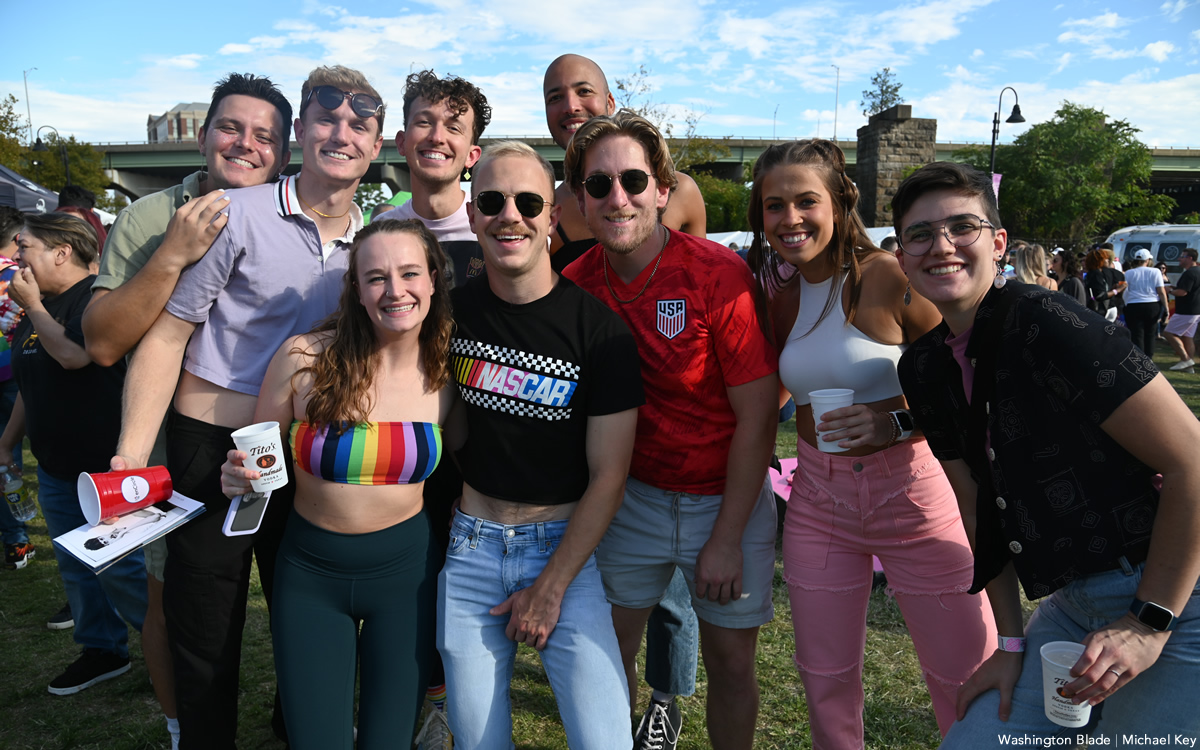 PHOTOS: SMYAL Fall Brunch
25th annual event raises money for LGBTQ youth services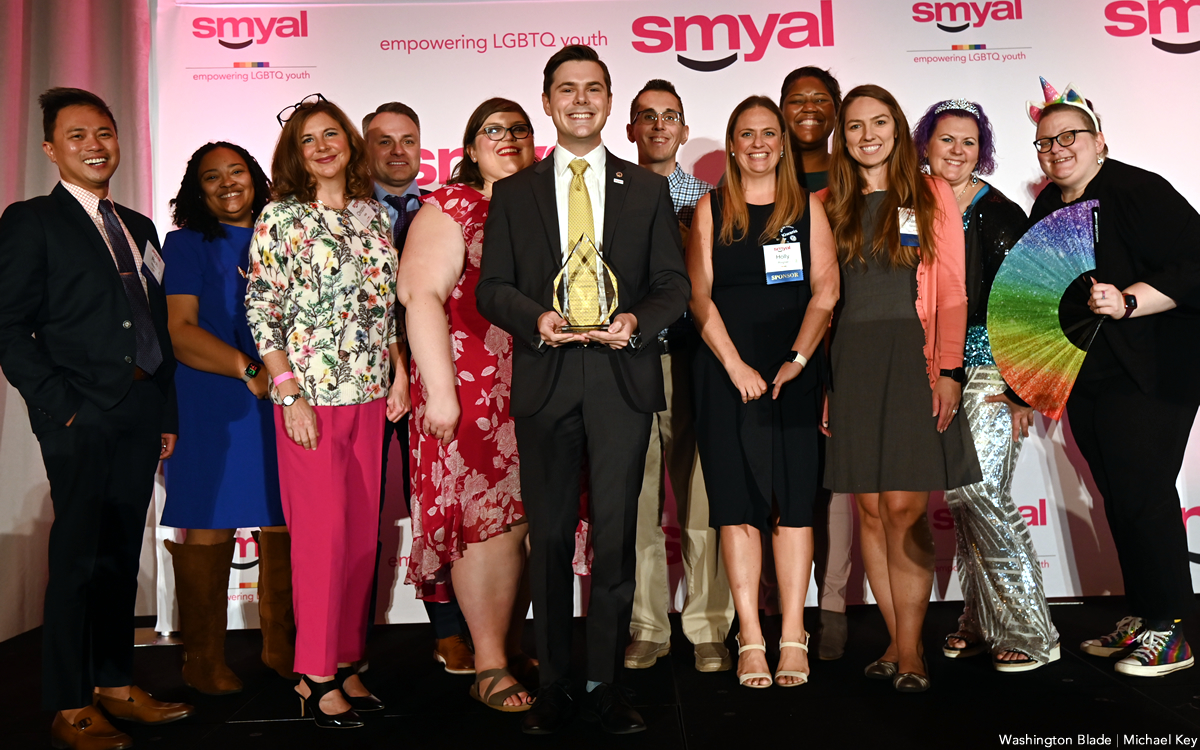 The 25th annual SMYAL Fall Brunch was held at the Marriott Marquis on Saturday, Sept. 24. SMYAL, Supporting and Mentoring Youth Advocates and Leaders, is a D.C.-area LGBTQ youth services organization.
(Washington Blade photos by Michael Key)