Carroll County school board prohibits Pride flags
Activists, politicians have sharply criticized policy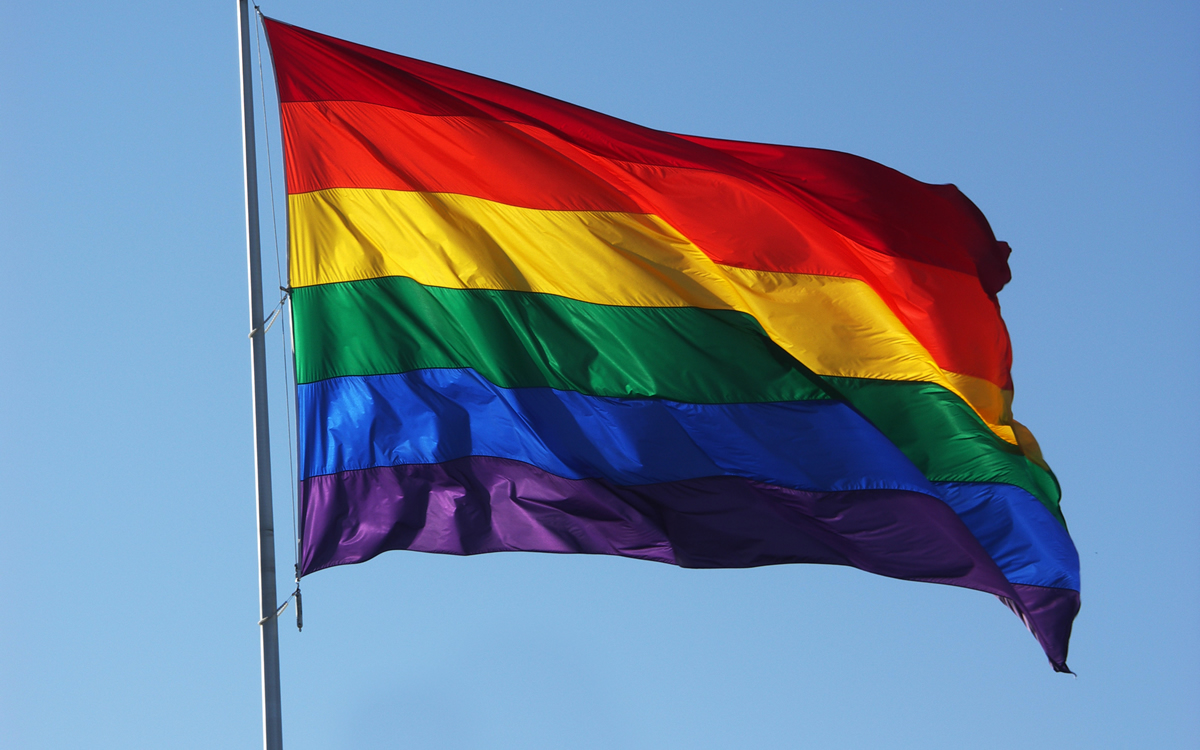 The Carroll County Board of Education adopted a policy on Wednesday that prohibits Pride flags from being displayed in schools under its jurisdiction.
Under the new policy, which the board adopted by a 4-1 vote margin, flags that are not specifically included in its language cannot be "flown, posted or affixed" to school buildings and facilities. The language signals that, although the policy does not explicitly mandate a ban on Pride flags, such flags cannot be displayed, as they are not included in the list of flags that the policy permits.
Patricia Dorsey, the only board member to vote against the policy, expressed her disapproval of the measure to the board during the meeting.
"I think that we're doing them a disservice if we do not include saying that, 'Yes, let's just go ahead and have their safe spaces designated by the flags in the classroom,'" Dorsey said.
In public comments made to the school board for their meeting; parents, faculty and members of the community made impassioned arguments against the new policy.
"The students of color and the students of [the] LGBTQ [community] are bullied in this school system on a regular basis," one public commenter said. "We have students that have come in here and talked to you specifically about the fact that they have tried to commit suicide because of the way they are treated in this school system. I do not find [these to be] acceptable policies."
However, other members of the public came out in support of the new policy, believing Pride flags to have no place in school spaces.
One parent stated how she believed that the presence of Pride flags and discussions of sexuality and gender identity in the classroom could end up harming students rather than helping them.
"It overstimulates a curiosity that [students] are not remotely able to comprehend yet and could further their curiosities, potentially causing harm to themselves or others out of pure confusion," the parent said.
The commenter asserted such conversations and displays of support should be kept private and away from the classroom.
"Allies can be made and known and shared in a separate setting with an appointed advocate equipped with the correct resources to properly address these issues with our children who are struggling with them," she said.
The separation from and neutrality on the topic of Pride flags and discussions in schools has been echoed by multiple members of the board who voted in favor of the policy.
Board member Tara Battaglia told the Washington Blade how she believed voting for the policy would achieve fairness among those in the county's schools.
"Schools should always be a neutral environment and welcoming to all students," Battaglia said.
Dorsey and other members of the public who chose to speak during the meeting denied the notion that allowing the display of Pride flags in schools was an inherently political or destructive gesture, framing it, rather, as a gesture of humanity.
"We've got students who are saying, 'See me, see me, look at me for who I am, accept me for who I am,'" Dorsey said.
The adoption of the policy has since gained attention from across the state, with multiple statewide candidates for office responding to the decision.
Former Maryland Attorney General Doug Gansler, who is running for governor, took to Twitter the day after the meeting, sharply criticizing the policy.
"This is shameful, regressive, and exactly the wrong message to be sending to our LGBTQ+ youth, who deserve a learning environment that welcomes them for who they are," Gansler wrote. "Also, this is begging for a constitutional challenge. I call on the school board to reconsider."
Just hours later, former Democratic National Committee chair and fellow gubernatorial candidate Tom Perez referred to the decision as "utterly disgraceful."
"Our classrooms — and every community across Maryland — should be a welcoming, safe place that empowers every person to be who they are," Perez wrote. "At a time when our LGBTQ+ youth face incredible challenges, we need to do all we can to support them."
As concerns among national and state advocates rise over the future of LGBTQ students' access to affirming spaces and conversations in schools, advocates in Carroll County and around the country continue to convey a message of humanity.
"We've heard a lot of voices from the students that we really do have to acknowledge," Dorsey said. "Let's just see them, let's hear them and let's validate them for who they are."
Two new gay Md. delegates outline agenda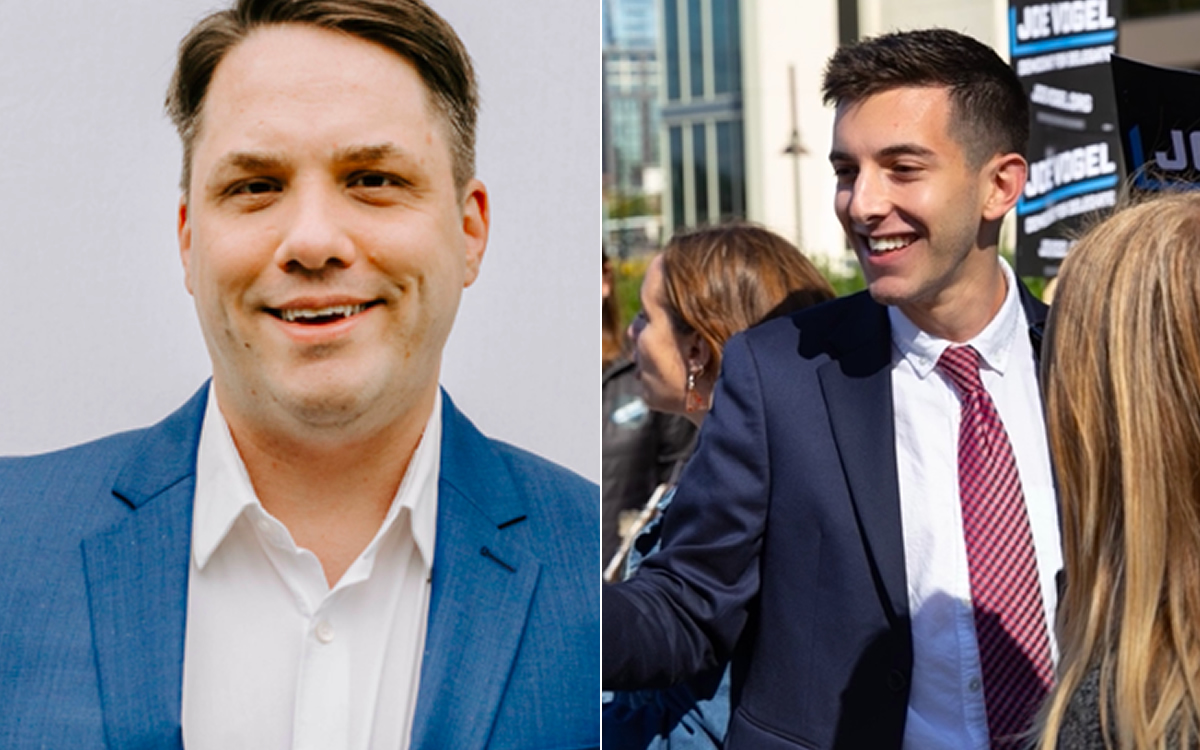 The two openly gay men who were elected to the Maryland House of Delegates last week spoke with the Washington Blade about their campaigns and what they plan to do once they're in office.
State Del.-elect Joseph Vogel will represent District 17 in Montgomery County. He said he is ready to bring a new direction to Annapolis.
"In this campaign, we listened," Vogel said. "Now I'm bringing their voices to Annapolis and gonna fight for the issues that are most important to the folks here in my district."
Vogel attended community events, held house parties and even went door to door to understand what his voters wanted out of him. 
One of his most memorable moments from the campaign came after his election.
He was immediately overwhelmed with messages from people across all of Maryland and across the U.S., saying how much his election means to them. Having an openly gay Latino elected official — Vogel was born in Uruguay and came to Maryland with his family when he was 3-years-old — has brought representation into politics that hasn't previously been there.
"I think now people are really excited and really hopeful about my time in office, I'm just committed to making sure that I don't let them down and that I work hard and really fight the good fight," Vogel said.
Now that he's been elected to office, Vogel's agenda includes addressing mental health issues in school, especially the lack of mental health professionals. He also hopes to address climate change.
Vogel hopes that, along with the issues he's tackling first, he leaves office as a delegate who was known to be accessible and approachable.
"I'm going to fight for you, no matter your age. I'm going to fight for you, no matter your sexuality," he said. "I'm going to fight for you regardless of your race, religion, ethnicities, where you live. I'm in this to fight for our entire community."
Kris Fair is first openly gay lawmaker from Western Md.
State Del.-elect Kris Fair has had a long career in the world of politics and nonprofits, including as executive director of Frederick Center, an advocacy and support organization for LGBTQ people. His campaign to represent District 3 in Frederick County proved successful.
This victory did not come without hard work.
Fair knocked on 11,500 doors with now state Sen.-elect Karen Lewis Young during the primaries and then turned around to hit another 5,000-6,000 once the general election campaign began.
"There are so many people that are at the door that are just like 'I feel so disconnected from the process, I feel like there's nobody here to represent me,'" Fair told the Blade. "So instead of shoving the issues down and trying to force them to tell me whether or not they're going to vote for me, which is an incredibly awkward 30 seconds, instead of just trying we tried to open up dialogue and we had an incredible response rate."
Fair did not have the same response to his sexual orientation as Vogel.
While Vogel saw the conversation around it as an addition to his campaign, Fair's sexual orientation became a major talking point during his conversations with parents about the Frederick County Board of Education. Discussing things like the LGBTQ-specific curriculum with which that parents have an issue became a big pill for Fair to swallow because he had to repeatedly hear attacks against his sexual orientation.
Luckily, not all moments on Fair's campaign were as solemn.
Returning from an LGBTQ conference in Dallas, Fair sat next to an Indian man on the plane and began to talk with him. He learned this stranger's life story: He was in the U.S. on a work visa and was visiting his sister in Frederick.
Fair offered the man a ride once they landed. 
"His sister heard that and said, 'You're about to get in some psycho's car' and my husband heard that and said, 'You're about to put a psycho in your car,'" Fair said.
Arriving at his new friend's home, Fair unknowingly walked into a 60th birthday celebration for the man's grandfather. He was invited inside. After standing around and chatting for some time, he really started to understand how much he was missing by not having constant communication or conversations with his voters, he never had the opportunity to create the vulnerability or break down the walls.
Moving past elections, Fair is ready to tackle hard issues like having a comprehensive constituent service system, giving citizens access to government funded entities like the DMV and help these people get what they need. He also hopes to implement an output treatment model in Maryland, giving those struggling with mental health issues an option to remove themselves from their current home and move into a treatment center. 
Two gay men elected to Md. House of Delegates
LGBTQ incumbents across state won re-election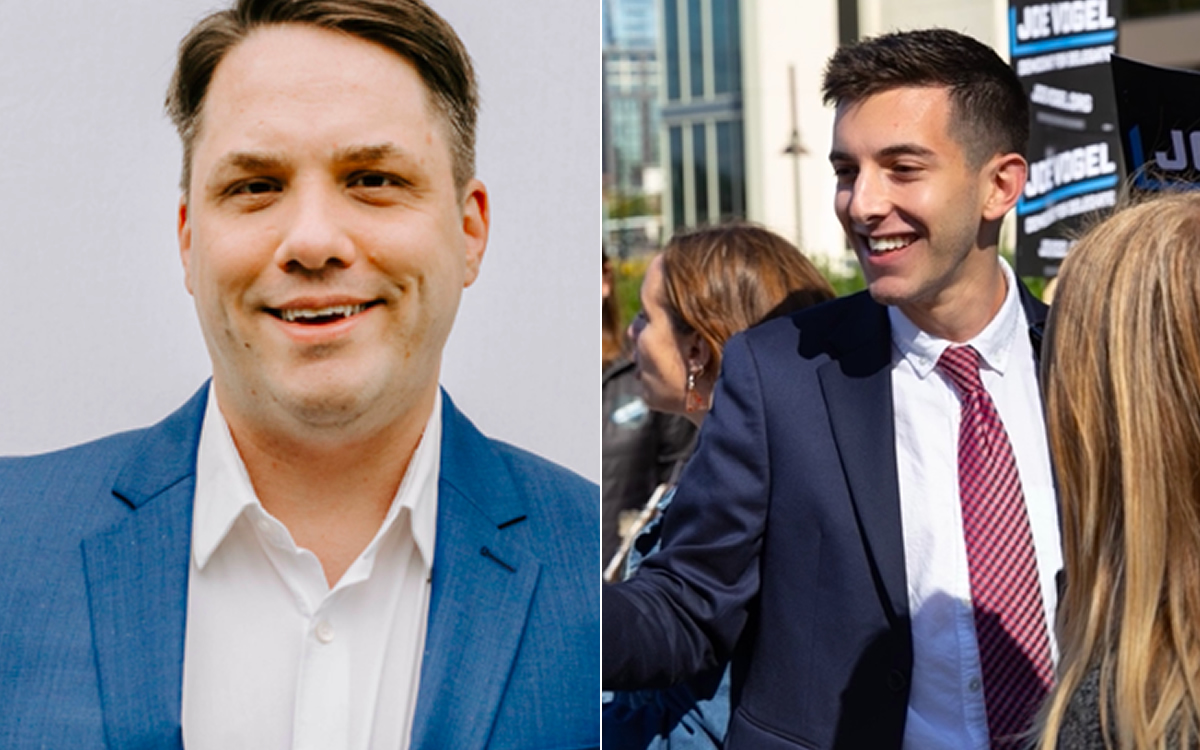 Two openly gay men won their Maryland House of Delegates races on Tuesday.
Kris Fair won his race in District 3 in Frederick County with 22.78 percent of the vote. He is the first openly gay man from Western Maryland elected to the General Assembly.
Joseph Vogel will represent District 17 in Montgomery County after he won with 26.59 percent of the vote.
State Sen. Mary Washington (D-Baltimore County) and state Dels. Gabriel Acevero (D-Montgomery County), Luke Clippinger (D-Baltimore City), Anne Kaiser (D-Montgomery County) and Bonnie Cullison (D-Montgomery County) won their respective races.
Montgomery County Circuit Court Clerk Karen Bushell, who is a lesbian, won re-election. Montgomery County Council Vice President Evan Glass won an at-large seat with 19.33 percent of the vote.
Bisexual woman makes history in Prince George's County
Krystal Oriadha on Tuesday became the first openly bisexual person elected to the Prince George's County Council when she won her District 7 race with 95.33 percent of the vote. Pamela Boozer-Strother, a member of the Prince George's County Board of Education, won re-election with 79.16 percent of the vote.
Howard County Register of Wills Byron Macfarlane won re-election.
April Christina Curley lost her race for the Baltimore City Board of School Commissioners. She would have been the first openly genderqueer person elected in the city if she had won.
Md. to legalize recreational marijuana
Question 4 passed by 65.51-34.49 percent margin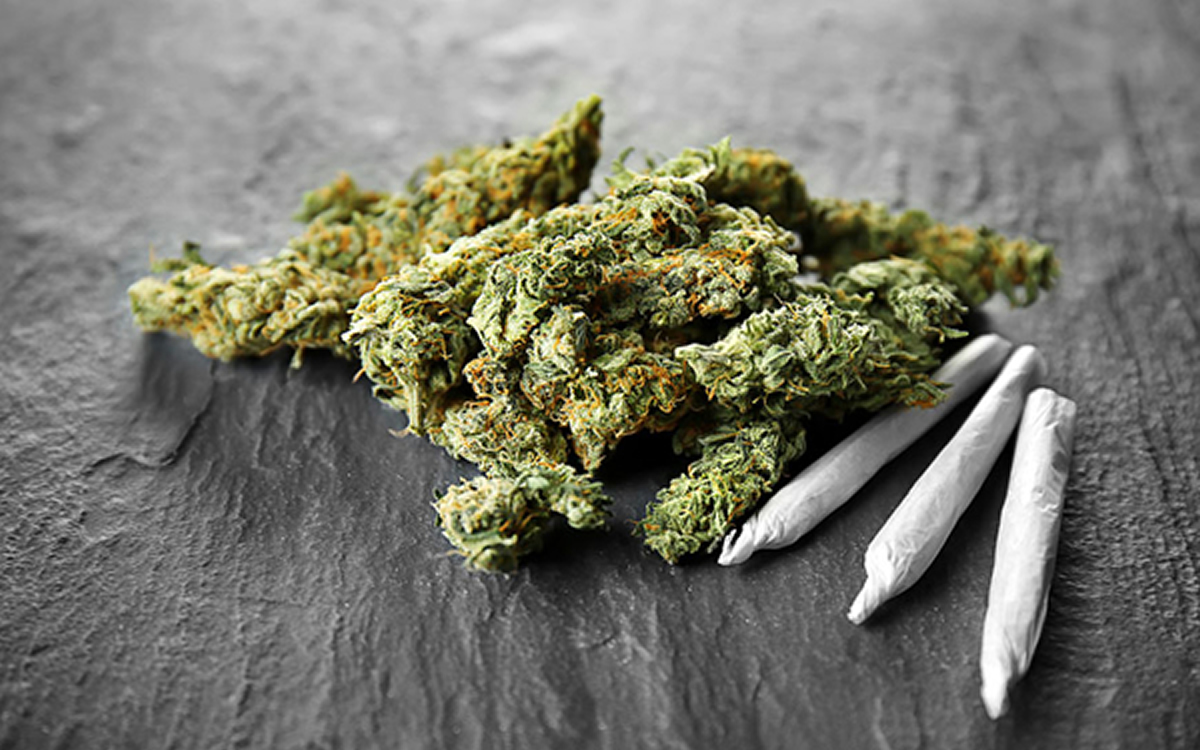 Voters in Maryland on Tuesday approved the legalization of recreational marijuana in the state.
Question 4, which sought to amend the Maryland Constitution, passed by a 65.51-34.49 percent margin.
Maryland will join Virginia, New Jersey, California, Colorado and more than a dozen other states that have legalized recreational marijuana. The nation's capital has also legalized recreational marijuana.