Carroll County school board prohibits Pride flags
Activists, politicians have sharply criticized policy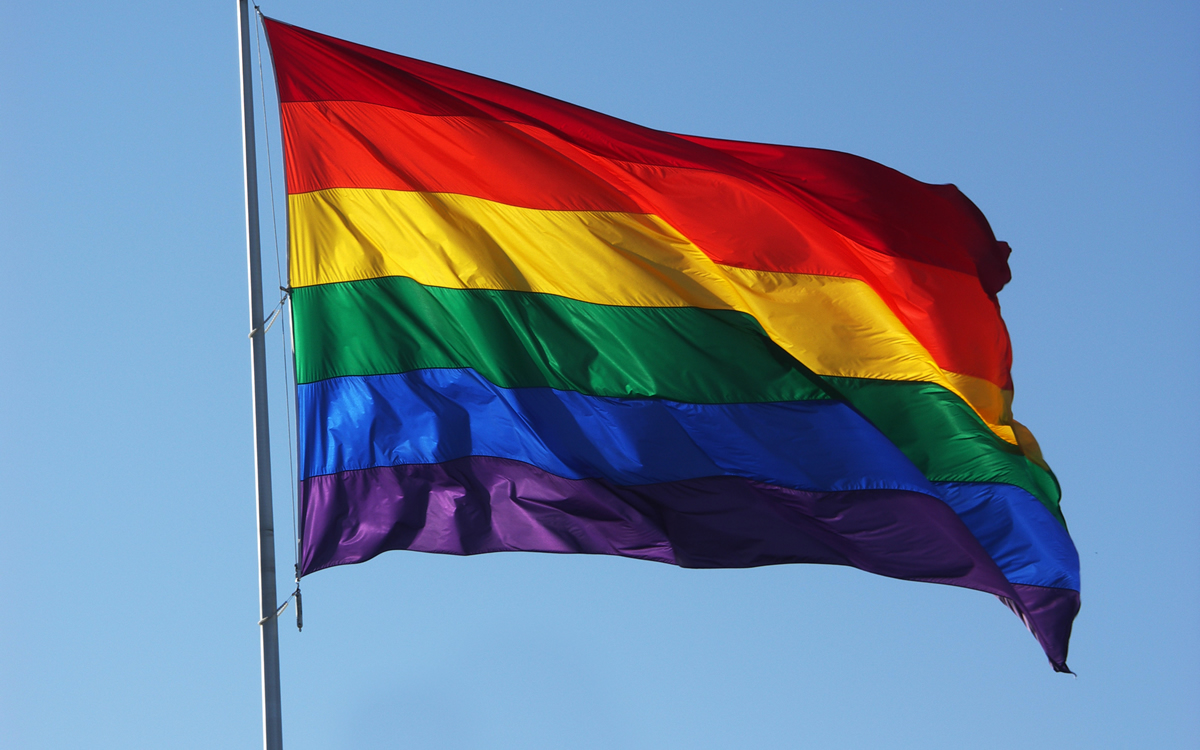 The Carroll County Board of Education adopted a policy on Wednesday that prohibits Pride flags from being displayed in schools under its jurisdiction.
Under the new policy, which the board adopted by a 4-1 vote margin, flags that are not specifically included in its language cannot be "flown, posted or affixed" to school buildings and facilities. The language signals that, although the policy does not explicitly mandate a ban on Pride flags, such flags cannot be displayed, as they are not included in the list of flags that the policy permits.
Patricia Dorsey, the only board member to vote against the policy, expressed her disapproval of the measure to the board during the meeting.
"I think that we're doing them a disservice if we do not include saying that, 'Yes, let's just go ahead and have their safe spaces designated by the flags in the classroom,'" Dorsey said.
In public comments made to the school board for their meeting; parents, faculty and members of the community made impassioned arguments against the new policy.
"The students of color and the students of [the] LGBTQ [community] are bullied in this school system on a regular basis," one public commenter said. "We have students that have come in here and talked to you specifically about the fact that they have tried to commit suicide because of the way they are treated in this school system. I do not find [these to be] acceptable policies."
However, other members of the public came out in support of the new policy, believing Pride flags to have no place in school spaces.
One parent stated how she believed that the presence of Pride flags and discussions of sexuality and gender identity in the classroom could end up harming students rather than helping them.
"It overstimulates a curiosity that [students] are not remotely able to comprehend yet and could further their curiosities, potentially causing harm to themselves or others out of pure confusion," the parent said.
The commenter asserted such conversations and displays of support should be kept private and away from the classroom.
"Allies can be made and known and shared in a separate setting with an appointed advocate equipped with the correct resources to properly address these issues with our children who are struggling with them," she said.
The separation from and neutrality on the topic of Pride flags and discussions in schools has been echoed by multiple members of the board who voted in favor of the policy.
Board member Tara Battaglia told the Washington Blade how she believed voting for the policy would achieve fairness among those in the county's schools.
"Schools should always be a neutral environment and welcoming to all students," Battaglia said.
Dorsey and other members of the public who chose to speak during the meeting denied the notion that allowing the display of Pride flags in schools was an inherently political or destructive gesture, framing it, rather, as a gesture of humanity.
"We've got students who are saying, 'See me, see me, look at me for who I am, accept me for who I am,'" Dorsey said.
The adoption of the policy has since gained attention from across the state, with multiple statewide candidates for office responding to the decision.
Former Maryland Attorney General Doug Gansler, who is running for governor, took to Twitter the day after the meeting, sharply criticizing the policy.
"This is shameful, regressive, and exactly the wrong message to be sending to our LGBTQ+ youth, who deserve a learning environment that welcomes them for who they are," Gansler wrote. "Also, this is begging for a constitutional challenge. I call on the school board to reconsider."
Just hours later, former Democratic National Committee chair and fellow gubernatorial candidate Tom Perez referred to the decision as "utterly disgraceful."
"Our classrooms — and every community across Maryland — should be a welcoming, safe place that empowers every person to be who they are," Perez wrote. "At a time when our LGBTQ+ youth face incredible challenges, we need to do all we can to support them."
As concerns among national and state advocates rise over the future of LGBTQ students' access to affirming spaces and conversations in schools, advocates in Carroll County and around the country continue to convey a message of humanity.
"We've heard a lot of voices from the students that we really do have to acknowledge," Dorsey said. "Let's just see them, let's hear them and let's validate them for who they are."
LGBTQ University of Maryland students prepare to celebrate Hanukkah
Eight-day festival to begin Thursday night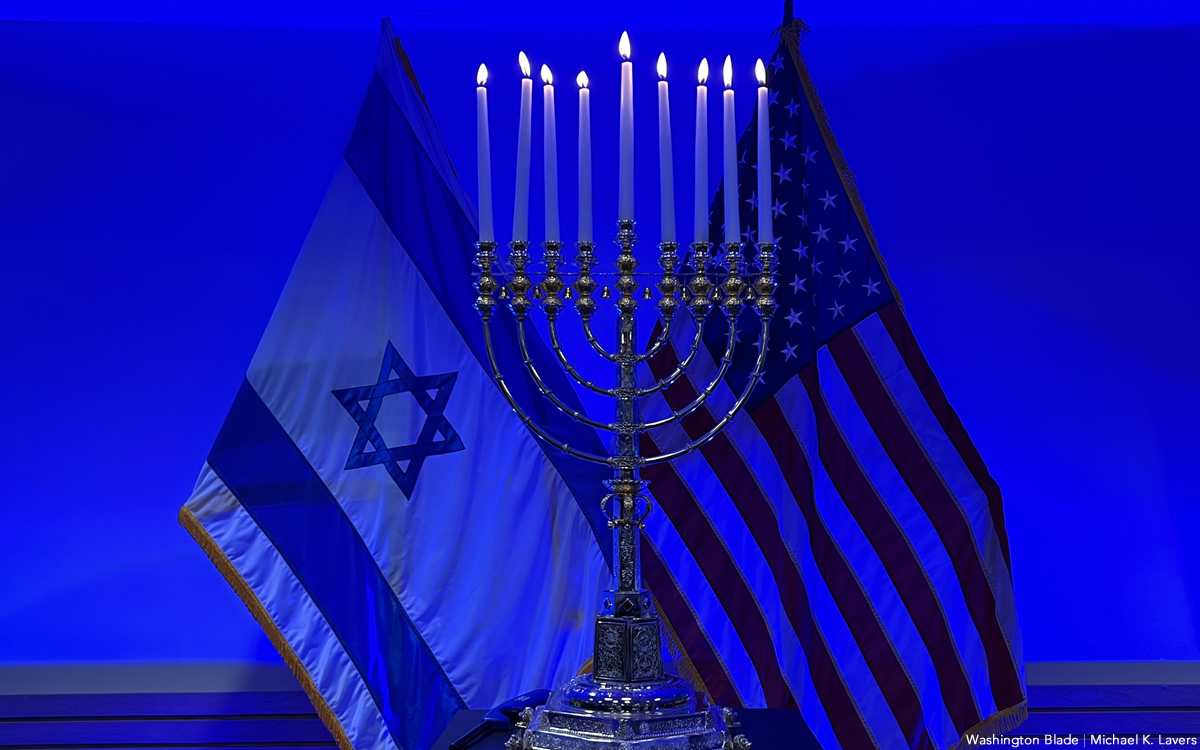 A number of Hanukkah events for LGBTQ students will take place at the University of Maryland this week.
Queer Jewish students and allies are welcome to attend Crazy Cozy Chill Chanukah Celebration on Sunday at the University of Maryland Hillel. Hamsa, home to queer Jewish life on campus, hosted a study break with hot drinks, snacks and games and a chance to welcome Hanukkah early. 
The first night of Hanukkah is Thursday.
Chabad UMD is hosting a menorah lighting on Thursday in front of McKeldin Library and plans to mention the war between Israel and Hamas, according to Rabbi Eli Backman of Chabad UMD. The event is going to be a focus on the positivity and the message of the Hanukkah story.  
"We've been around for thousands of years and all those who've tried to make sure that we didn't live to see the next generation (is) no longer here," Backman said. "That message will really resonate at home for the holiday."
The story of the Maccabees is one of the few stories where Jewish people fought, Backman said. In Jewish history, people don't see a military response in many of the other holiday moments.
"It should give us a boost of energy," Backman said. "A boost of strength (and) a boost of hope."
Part of the Hanukkah story's message is that Jewish people were in a position that they needed to form a military to secure their borders, Backman said. And they succeeded. 
For some, celebrating Hanukkah depends on the people they're around, Florence Miller, a sophomore English and Women, Gender and Sexuality Studies who is Hamsa's president, said.
Miller is agnostic and does not find themself to be a religious person, but the thing that has kept their Jewish faith is the people about whom they care are Jewish and the sense of community that comes from being Jewish.
"I just wanted to do a Hanukkah event," Miller said. "It's been a good refresher with how the semester has been."
Miller last year attended a Hanukkah party and played a game of dreidel, a spinning top with four sides marked with a Hebrew letter. The people who were in attendance wanted to bet something, but the only thing they could find were pinto beans.
"When I took them out of my pocket one got stuck in there," Miller said. "I still have that bean."
For some Jewish students it's important to go to Hanukkah events like Hamsa's celebration to be around like-minded Jewish people, Yarden Shestopal, a sophomore American Studies major, said.
"Which is why I like Hamsa," Shestopal said. "Since we're all queer people or allies we kind of share that mentality of acceptance."
Being part of the Jewish community at the University of Maryland has opened Shestopal up to how diverse the LGBTQ and Jewish communities are. Shestopal this year, however, debated whether or not to put his menorah up on the windowsill of his apartment because of the rise in anti-Semitism due to the war in Israel.  
"I'm pretty sure I am going to put the menorah in my window," Shestopal said. "The only way to combat anti-Semitism is to stay visible." 
Several University of Maryland students lived in Israel before or during their time at the university.
Elisheva Greene, a junior animal science major, went to seminary, a school for women to learn about Torah, during the pandemic. Greene said celebrating Hanukkah while a war is happening is going to be a similar feeling. 
"I'm able to do what I can from over here by supporting my family and friends," Greene said. "The biggest thing I can be doing is living my life as a Jewish person and showing that I express my Judaism and I'm not afraid."
Greene recalled they could not go more than 1,000 feet from home for two months and Hanukkah took place during that time. While it was difficult, Greene said people still put their menorahs on their windowsill.
"Knowing the resilience the Israelis have and the fact people like to show their Jewishness (is not) gonna stop me," Greene said. "Like there's a war going on but you're gonna be a Jew and you're gonna flaunt that."
Maryland's Trone, Alsobrooks pledge to champion LGBTQ rights in U.S. Senate
Sen. Cardin to retire at end of term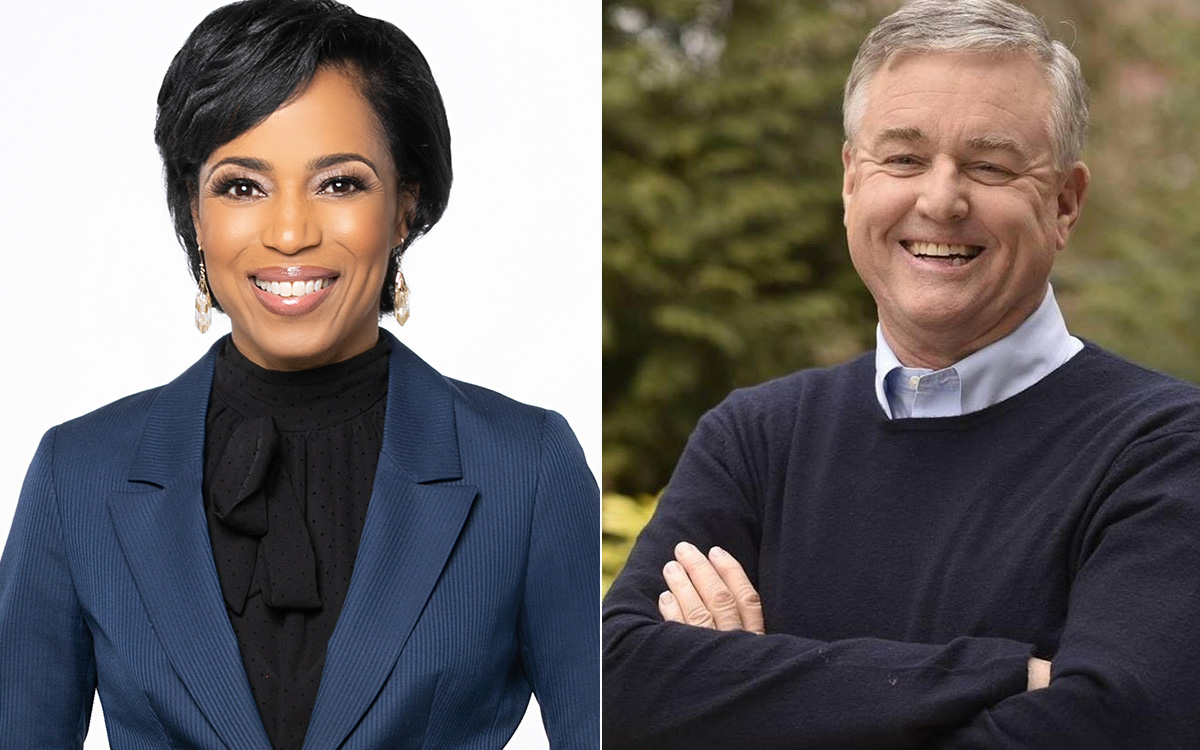 The two leading Democratic candidates who are running to succeed retiring U.S. Sen. Ben Cardin (D-Md.) have pledged to continue to champion LGBTQ rights in the U.S. Senate.
Jared DeWese, a spokesperson for Congressman David Trone's campaign, in a statement to the Washington Blade noted the Total Wine & More founder is a member of the LGBTQ+ Equality Caucus and co-sponsored the Equality Act, which would add sexual orientation and gender identity to federal civil rights law.
DeWese pointed out that Trone voted in favor of the Respect for Marriage Act and co-sponsored a U.S. House of Representatives resolution in support of transgender rights. DeWese also highlighted that Trone helped secure $530,000 in grants from the Department of Homeland Security to develop violence prevention programs for LGBTQ youth in Montgomery County.
Total Wine & More began to offer benefits to employees' same-sex partners more than 20 years ago. (Maryland voters in 2012 approved the state's same-sex marriage law.)
"David Trone is the most outspoken and long-standing supporter of the LGBTQ+ community in this race," said DeWese. "Before marriage equality was a reality in Maryland and across the country, David extended partner benefits to all employees at the company he founded, Total Wine & More, because he believes that equal rights are the bedrock of American democracy and must be extended to everyone."
DeWese further described Trone as a "consistent ally" in Congress.
"Congressman Trone's record aligns with his personal values and those of the voters of Maryland, and they can expect that from him in the Senate," said DeWese.
Prince George's County Executive Angela Alsobrooks in a statement to the Blade noted she supported Maryland's marriage equality law in 2012 and "will continue to stand up for the rights of LGBTQ+ Americans, including the right to marry, grow their families, and live free from discrimination, in the Senate."
Alsobrooks is among those who attended a pro-marriage equality fundraiser at state Del. Anne Kaiser (D-Montgomery County)'s home in October 2012.
The Montgomery County Democrat last week told the Washington Blade during a telephone interview that her now wife worked with Alsobrooks when she was Prince George's County state's attorney. Kaiser said Alsobrooks encouraged her wife to propose to her, and toasted them at their wedding in 2013.
"A lot of people were good personally, but not so much publicly," said Kaiser, referring to Alsobrooks's support for marriage equality before the 2012 referendum. "She was for marriage equality before it was cool to be for marriage equality."
Alsobrooks in her statement to the Blade said she will "strongly oppose Republican efforts to undermine equality and promote discrimination including the recent wave of anti-trans legislation in some Republican-led legislatures."
Trone, company made donations to anti-LGBTQ Republicans
Cardin earlier this year announced he will retire from the Senate after three terms.
Gov. Wes Moore; Lieutenant Gov. Aruna Miller; Comptroller Brooke Lierman; U.S. Sen. Chris Van Hollen (D-Md.); Maryland Congressmen Glenn Ivey, Steny Hoyer and Kweisi Mfume, Baltimore City Mayor Brandon Scott, Maryland Senate President Bill Ferguson, Maryland House of Delegates Speaker Adrienne Jones, state Sen. Mary Washington (D-Baltimore City), Somerset Mayor Jeffrey Slavin and Howard County Registrar of Wills Byron Macfarlane are among the officials who have endorsed Alsobrooks. Emily's List and the Congressional Black Caucus PAC are two of the organizations that have also backed her campaign.
Maryland Congressman C.A. "Dutch" Ruppersberger and state Del. Kris Fair (D-Frederick County) are two of the dozens of current and former elected officials in the state and across the country who have endorsed Trone.
IBEW Locals 24, 26 and 307 and the International Association of Sheet Metal, Air, Rail and Transportation Workers have also backed his campaign.
Campaign finance records indicate Trone and/or his wife have previously supported anti-LGBTQ Republicans. These include a $38,000 donation to Texas Gov. Greg Abbott's election campaign in 2014, two $4,000 contributions to former North Carolina Gov. Pat McCrory in 2008 and 2012 and $2,500 to U.S. Sen. Tom Tillis (R-N.C.).
Total Wine & More between 2007-2022 contributed $272,971 to Republican officials, candidates and state parties.
Trone in 2015 stepped down as the company's CEO. His campaign on Tuesday noted to the Blade that he "has had no involvement in the company's contributions since becoming a member of Congress."
"Prior to stepping down from Total Wine & More, David made contributions to support his company's efforts to protect tens of thousands of jobs across the nation," it said.
"While our opponents may attempt to distract from David's proven track record as an ally and advocate for LGBTQIA+ Americans, the facts are clear: David Trone is the only candidate for United States Senate in Maryland who has taken bold action to support the LGBTQIA+ community," added the campaign. "That's why the Human Rights Campaign has given David a 100 percent rating and was honored to endorse him in 2022."
His campaign further noted Trone "has supported causes to strengthen and expand mental health access for the LGBTQIA+ community across the country." They include $8.5 million in donations to the Democratic Party and pro-LGBTQ candidates. Trone, according to his campaign, has "also been a decades-long supporter of the ACLU, one of the first organizations to fight for marriage equality and equal rights in the nation."
Alsobrooks disavows anti-gay comments made at her church
Prince George's County Councilwoman Krystal Oriadha, who is bisexual, in June criticized the decision not to hold a ceremony for the raising of the Pride flag over the county administrative building in Upper Marlboro.
Pastor John K. Jenkins, Sr., of First Baptist Church of Glenarden, the Upper Marlboro church that Alsobrooks attends, in 2012 urged his congregants to vote against Maryland's marriage equality law. Shirley Caesar, a well-known gospel singer, during a 2017 appearance at the church defended Kim Burrell, another gospel singer who referred to the "perverted homosexual lifestyle" in an online sermon that has been removed from YouTube and social media.
"You (Burrell) should've said something four years ago when our president made that stuff alright," said Caesar.
Alsobrooks's campaign told the Blade she "does not agree with those sentiments."
Major donor sues One Love Foundation, alleging organization in 'disarray'
Funder claims Sharon Love critical of 'outreach to LGBTQ and minority communities'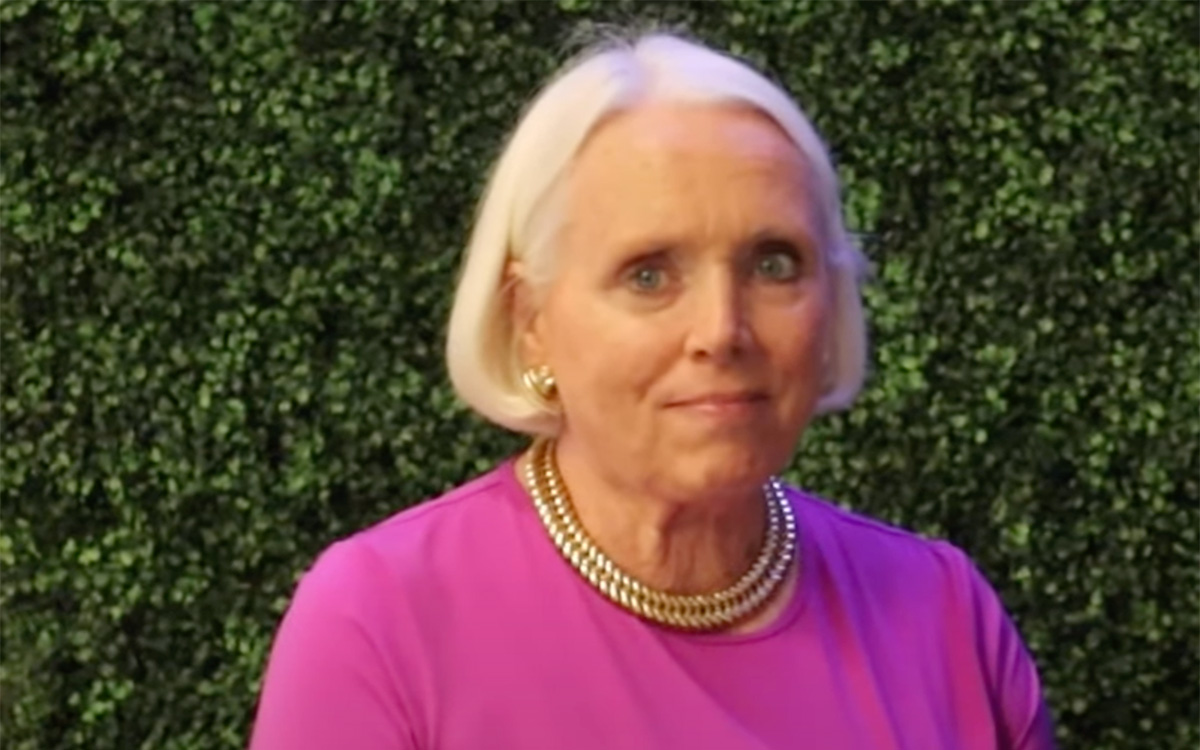 BY JULIE SCHARPER | A major donor is suing the One Love Foundation, claiming that the Baltimore-based nonprofit, which has educated 2 million young people about relationship violence, has breached an agreement and is in "disarray" due to the actions of one of its founders.
The lawsuit asserts that founder Sharon Love fought against One Love's "outreach to LGBTQ and minority communities" and threatened to fire board members who disagreed with her, prompting nearly all board members and the organization's CEO to resign earlier this year. Love founded the non-profit after her daughter, University of Virginia senior Yeardley Love, was murdered by an ex-boyfriend in 2010.
The rest of this article can be found at the Baltimore Banner website.