Bill to repeal Maryland sodomy law dies in committee
'Perverted Sexual Practice' measure remains on books for at least one more year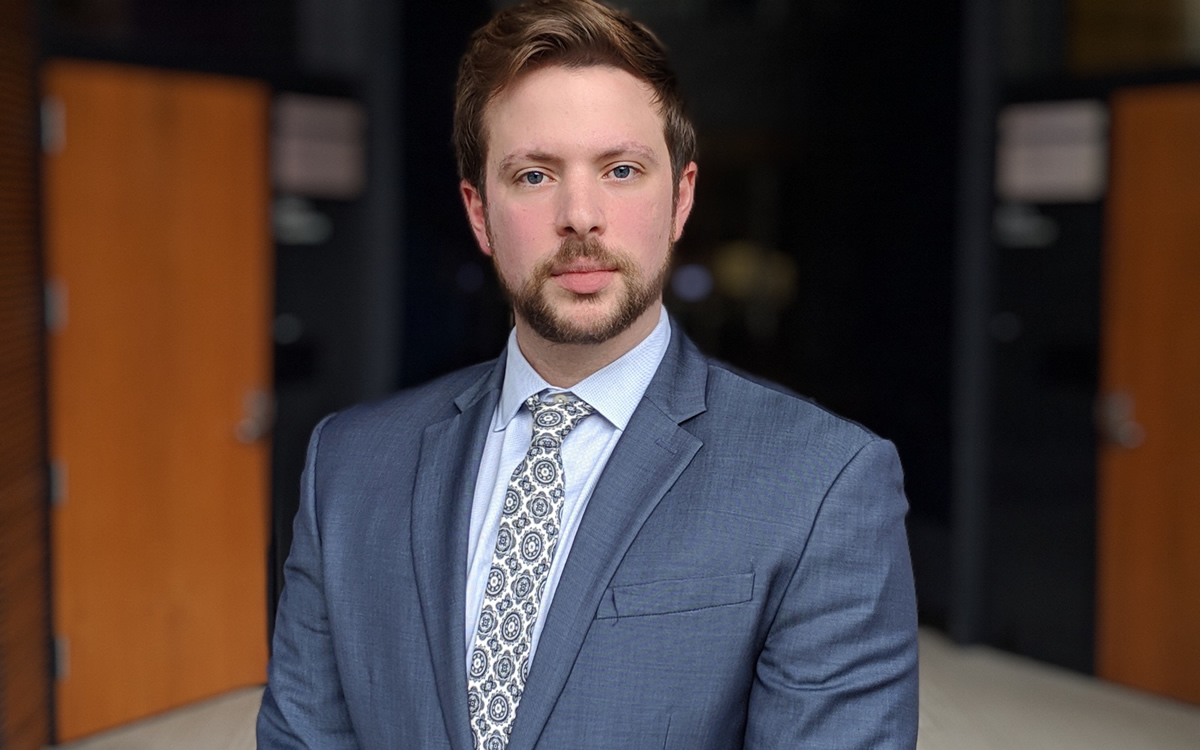 A bill calling for repeal of a Maryland law that classifies oral sex between consenting adults as a crime and that was used to arrest four gay men in an adult video store in May 2021 was approved earlier this year by the state's House of Delegates but died in a committee of the state Senate.
In a development that disappointed LGBTQ activists and the bill's sponsors, the Senate Judicial Proceedings Committee failed to act on the bill before the Maryland General Assembly adjourned for the year on April 11.
Sen. William 'Will' Smith (D-Montgomery County), who chairs the Democratic controlled committee, said the committee was faced with a large number of bills in a legislative session that lasts only 90 days, and it wasn't able to get to Senate Bill 22, which called for repealing the state's Unnatural or Perverted Sexual Practices Act.
"It's a top priority for me," Smith told the Washington Blade. "We will get to it next year. It's just that we ran out of time," he said. "It wasn't a lack of willingness. So, I'm working with Sen. Lam to make sure it's at the top of the agenda next year."
Smith was referring to State Sen. Clarence Lam (D-Baltimore & Howard County), who introduced the bill in the Senate in January.
Smith said among the other bills that his committee worked on and approved, and that passed both houses of the General Assembly, was the Inclusive Schools Act, which prohibits state funded schools, including private religious schools receiving state funding, from discriminating against students based on their sexual orientation, gender identity, race, nationality, or disability.
Lam told the Blade he is disappointed his bill seeking to repeal the state's remaining sodomy law did not make it out of the Senate committee. He said he's hopeful the bill will pass in the General Assembly's 2023 legislative session.
"My understanding is that it's not because of policy concerns from the committee leadership," Lam said in referring to the reason the Senate committee didn't act on the bill. "I think the fact was they ran out of time to address this issue, which is frustrating because I think this is an important issue," he said. "And I understand, and I recognize that they have a lot of important issues they're working with, much of which was very substantive and weighty."
The Judicial Proceedings Committee's inability to act on the bill came after the House of Delegates Judiciary Committee approved the measure and sent it to the full House of Delegates, which passed it by a vote of 121 to 10, with one member not voting and nine members absent, according to the bill tracking site LegiScan.
The committee's failure to act on the bill this year also came two years after it approved a separate bill in 2020 calling for repealing the section of Maryland's two-part sodomy law that outlawed anal sex. As first introduced, the 2020 bill called for repealing both provisions of the archaic law – the so-called "Sodomy" provision banning anal sex and the Unnatural or Perverted Sexual Practice provision banning oral sex.
But at the request of two Republican members of the committee, Sens. Michael Hough (R-Frederick and Carroll County) and Bob Cassilly (R-Harford County), the committee's Democratic members and the other two GOP members agreed to drop from the bill the section calling for repeal of the Unnatural or Perverted Sexual Practice provision. The committee consists of seven Democrats and four Republicans.
The full General Assembly then passed the amended bill that repealed only the "sodomy" section of the law during the General Assembly's 2020 session. The House of Delegates, which initially passed the full two-part bill, agreed to the Senate's changes. House of Delegates member David Moon (D-Montgomery County), who introduced the 2020 bill in the House, said he and his House colleagues reluctantly agreed to the Senate version because the only alternative was to have no bill at all.
Moon introduced this year's version of the repeal bill in the House and helped guide it to passage by the full House before the bill died in the Senate committee.
The section of the law that this year's bill would have repealed and that now remains on the books, states, "A person may not take the sexual organ of another or of an animal in the person's mouth; place the person's sexual organ in the mouth of another or of an animal; or commit another unnatural or perverted sexual practice with another or with an animal."
Supporters of the repeal bill point out that other existing Maryland laws outlaw abusive treatment of animals as well as non-consensual sexual acts or sexual acts between adults and minors. The supporters, including the Office of the Maryland Attorney General, said repealing the Unnatural or Perverted Sexual Practice statute would not prevent the full prosecution of anyone engaging in abuse of animals, rape, or sex with minors.
Many LGBTQ activists were unaware that the repeal bill that passed in 2020 did not include the part of the statute outlawing oral sex. Many did not realize that change had been made to the 2020 repeal bill until the Harford County, Md., Sheriff's Department conducted a May 20, 2021, raid on the adult Bush River Books & Video store in the town of Abingdon, which is located 25 miles north of Baltimore.
The Sheriff's Department said one of its deputies, who entered the store undercover in plainclothes, observed what officials said was illegal activity by nine men, who were arrested during the raid. Most were charged with indecent exposure. Four were arrested on the charge of Unnatural or Perverted Sexual Practice.
One of the arrested men told the Blade he and most of the others arrested were caught engaging in sex inside locked video booths that the Sheriff's deputies opened with keys they obtained from a store employee.
Court records show that the Unnatural or Perverted Sexual Practice charges appear to have been dropped against the four men who were faced with that charge. In response to a request from the Blade, Harford County Deputy State's Attorney Gavin Patashnick, one of the prosecutors in the case, confirmed that "all perverted practice charges were dropped with no preconditions."
But the attorneys — and an official with the national LGBTQ litigation group Lambda Legal — said the fact that law enforcement officials would seek to invoke the Unnatural or Perverted Sexual Practice statute was an unfair practice that subjected their clients to an unnecessary burden of an arrest.
Jeremy LaMaster, executive director of the Maryland LGBTQ advocacy group FreeState Justice, said the group engaged in lobbying efforts in support of this year's repeal bill. He said in the final week of the General Assembly's legislative session the group urged Smith and the Judicial Proceedings Committee's vice chair, Sen. Jeff Waldstreicher (D-Montgomery County), to bring the bill up for a committee vote.
"We were advised a few times during the week by both Sens. Waldstreicher and Smith that it would be added to the committee voting list," LaMaster said in a statement. "We monitored it daily and never saw it appear on a voting list."
Gay Democratic activist Jeffrey Slavin, who serves as mayor of the Maryland town of Somerset near D.C., said he, too, was disappointed that the repeal bill failed to pass this year.
"There's really no excuse," he said. "It's a no brainer. And there are people who are being harassed needlessly because that law is still on the books. It's from the last century. It's ridiculous," Slavin said, adding, "It's a shame that this issue isn't being raised on the campaign trail."
Montgomery County LGBTQ activist Michael Tardif said he was skeptical about "excuses" of a heavy workload of the Judicial Proceedings Committee and a reported lack of sufficient time to get to the repeal bill.
"This is non-controversial legislation to repeal a heinous, outdated law that is still being used to ensnare LGBTQ people for private, consensual conduct," he said. "The House Judiciary Committee has the same workload as the Senate Judicial Proceedings Committee and managed to pass the House bill by Feb. 17," Tardif told the Blade. "'Not enough time' does not adequately explain why Senate Bill 22 did not even receive a vote in Judicial Proceedings," he said, referring to the bill number for the repeal measure in question.
Smith told the Blade that because the state Senate has fewer members than the House of Delegates, the Senate committees have fewer members than the House to work on important legislation.
"The Maryland State Senate has four committees," he said. "The House of Delegates has six. That means each committee in the Senate has 25 percent more jurisdiction over subject matters than each House committee." He said each House committee has 21 members while each Senate committee has 11 members.
"And although we work feverishly there is no way we can keep up with the pace of the House because that's by design" of the legislature, he said. "And every subject we go with is extremely serious, and so is this one," said Smith, referring to the sodomy repeal bill that didn't make it through his committee this year.
"And as I've told you and others, we will get to this bill next year, come hell or high water," he said.
Two new gay Md. delegates outline agenda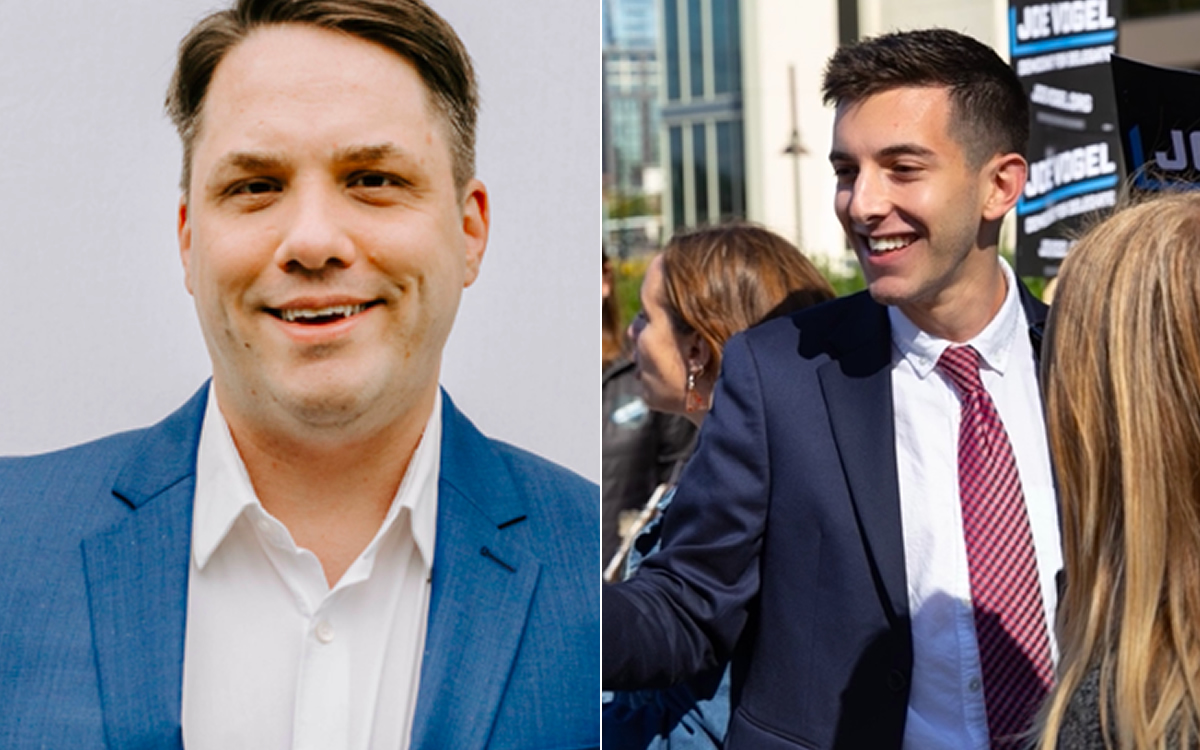 The two openly gay men who were elected to the Maryland House of Delegates last week spoke with the Washington Blade about their campaigns and what they plan to do once they're in office.
State Del.-elect Joseph Vogel will represent District 17 in Montgomery County. He said he is ready to bring a new direction to Annapolis.
"In this campaign, we listened," Vogel said. "Now I'm bringing their voices to Annapolis and gonna fight for the issues that are most important to the folks here in my district."
Vogel attended community events, held house parties and even went door to door to understand what his voters wanted out of him. 
One of his most memorable moments from the campaign came after his election.
He was immediately overwhelmed with messages from people across all of Maryland and across the U.S., saying how much his election means to them. Having an openly gay Latino elected official — Vogel was born in Uruguay and came to Maryland with his family when he was 3-years-old — has brought representation into politics that hasn't previously been there.
"I think now people are really excited and really hopeful about my time in office, I'm just committed to making sure that I don't let them down and that I work hard and really fight the good fight," Vogel said.
Now that he's been elected to office, Vogel's agenda includes addressing mental health issues in school, especially the lack of mental health professionals. He also hopes to address climate change.
Vogel hopes that, along with the issues he's tackling first, he leaves office as a delegate who was known to be accessible and approachable.
"I'm going to fight for you, no matter your age. I'm going to fight for you, no matter your sexuality," he said. "I'm going to fight for you regardless of your race, religion, ethnicities, where you live. I'm in this to fight for our entire community."
Kris Fair is first openly gay lawmaker from Western Md.
State Del.-elect Kris Fair has had a long career in the world of politics and nonprofits, including as executive director of Frederick Center, an advocacy and support organization for LGBTQ people. His campaign to represent District 3 in Frederick County proved successful.
This victory did not come without hard work.
Fair knocked on 11,500 doors with now state Sen.-elect Karen Lewis Young during the primaries and then turned around to hit another 5,000-6,000 once the general election campaign began.
"There are so many people that are at the door that are just like 'I feel so disconnected from the process, I feel like there's nobody here to represent me,'" Fair told the Blade. "So instead of shoving the issues down and trying to force them to tell me whether or not they're going to vote for me, which is an incredibly awkward 30 seconds, instead of just trying we tried to open up dialogue and we had an incredible response rate."
Fair did not have the same response to his sexual orientation as Vogel.
While Vogel saw the conversation around it as an addition to his campaign, Fair's sexual orientation became a major talking point during his conversations with parents about the Frederick County Board of Education. Discussing things like the LGBTQ-specific curriculum with which that parents have an issue became a big pill for Fair to swallow because he had to repeatedly hear attacks against his sexual orientation.
Luckily, not all moments on Fair's campaign were as solemn.
Returning from an LGBTQ conference in Dallas, Fair sat next to an Indian man on the plane and began to talk with him. He learned this stranger's life story: He was in the U.S. on a work visa and was visiting his sister in Frederick.
Fair offered the man a ride once they landed. 
"His sister heard that and said, 'You're about to get in some psycho's car' and my husband heard that and said, 'You're about to put a psycho in your car,'" Fair said.
Arriving at his new friend's home, Fair unknowingly walked into a 60th birthday celebration for the man's grandfather. He was invited inside. After standing around and chatting for some time, he really started to understand how much he was missing by not having constant communication or conversations with his voters, he never had the opportunity to create the vulnerability or break down the walls.
Moving past elections, Fair is ready to tackle hard issues like having a comprehensive constituent service system, giving citizens access to government funded entities like the DMV and help these people get what they need. He also hopes to implement an output treatment model in Maryland, giving those struggling with mental health issues an option to remove themselves from their current home and move into a treatment center. 
Two gay men elected to Md. House of Delegates
LGBTQ incumbents across state won re-election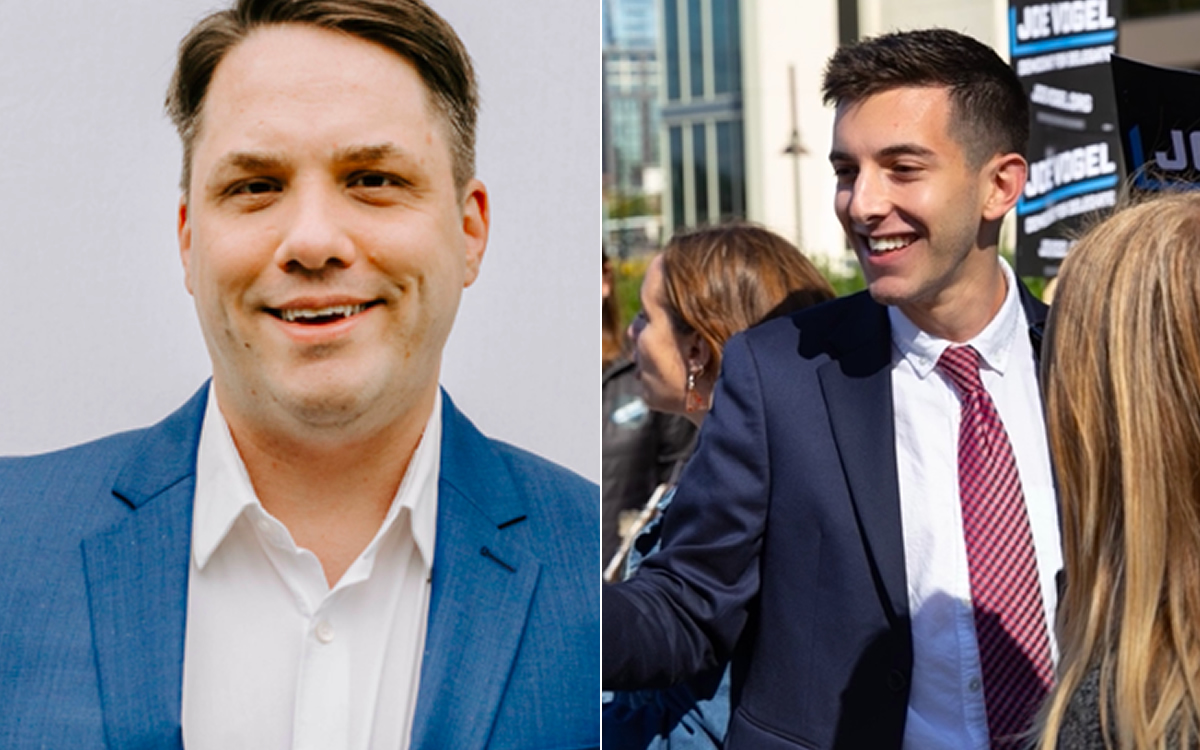 Two openly gay men won their Maryland House of Delegates races on Tuesday.
Kris Fair won his race in District 3 in Frederick County with 22.78 percent of the vote. He is the first openly gay man from Western Maryland elected to the General Assembly.
Joseph Vogel will represent District 17 in Montgomery County after he won with 26.59 percent of the vote.
State Sen. Mary Washington (D-Baltimore County) and state Dels. Gabriel Acevero (D-Montgomery County), Luke Clippinger (D-Baltimore City), Anne Kaiser (D-Montgomery County) and Bonnie Cullison (D-Montgomery County) won their respective races.
Montgomery County Circuit Court Clerk Karen Bushell, who is a lesbian, won re-election. Montgomery County Council Vice President Evan Glass won an at-large seat with 19.33 percent of the vote.
Bisexual woman makes history in Prince George's County
Krystal Oriadha on Tuesday became the first openly bisexual person elected to the Prince George's County Council when she won her District 7 race with 95.33 percent of the vote. Pamela Boozer-Strother, a member of the Prince George's County Board of Education, won re-election with 79.16 percent of the vote.
Howard County Register of Wills Byron Macfarlane won re-election.
April Christina Curley lost her race for the Baltimore City Board of School Commissioners. She would have been the first openly genderqueer person elected in the city if she had won.
Md. to legalize recreational marijuana
Question 4 passed by 65.51-34.49 percent margin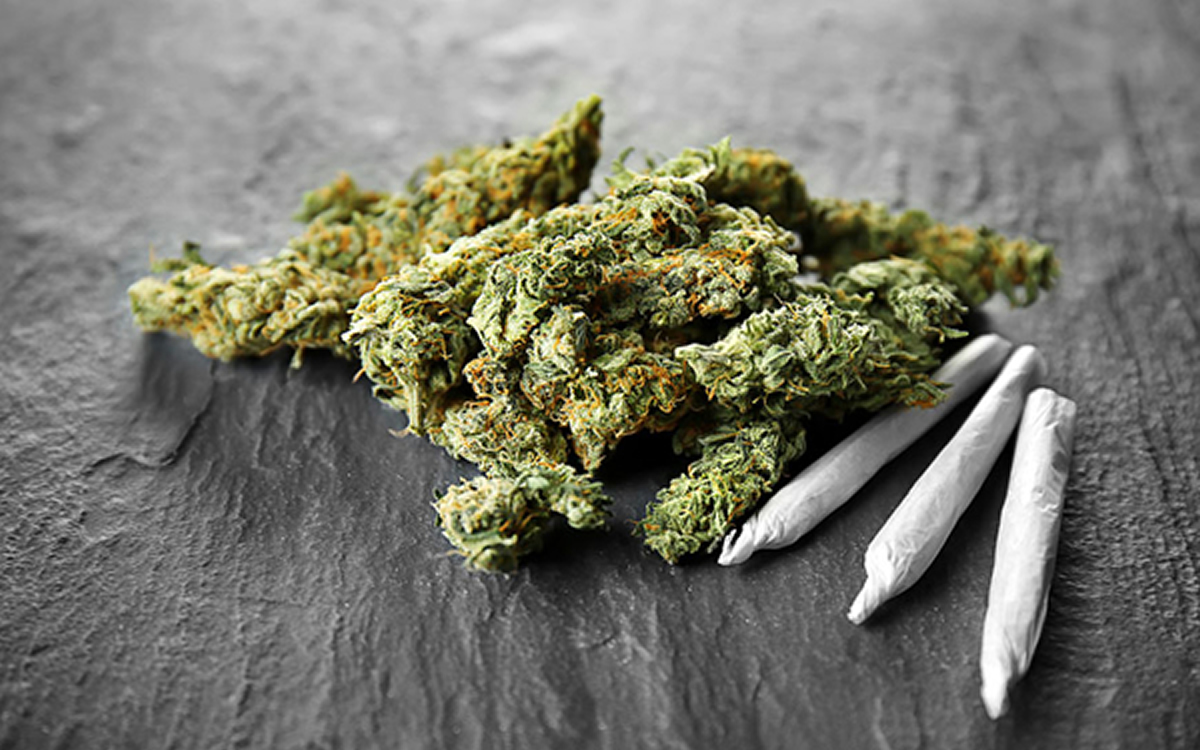 Voters in Maryland on Tuesday approved the legalization of recreational marijuana in the state.
Question 4, which sought to amend the Maryland Constitution, passed by a 65.51-34.49 percent margin.
Maryland will join Virginia, New Jersey, California, Colorado and more than a dozen other states that have legalized recreational marijuana. The nation's capital has also legalized recreational marijuana.