Lesbian couple hopeful Md. law requires Christian school to enroll son
School disputes claim it denied boy's admission due to parents' sexual orientation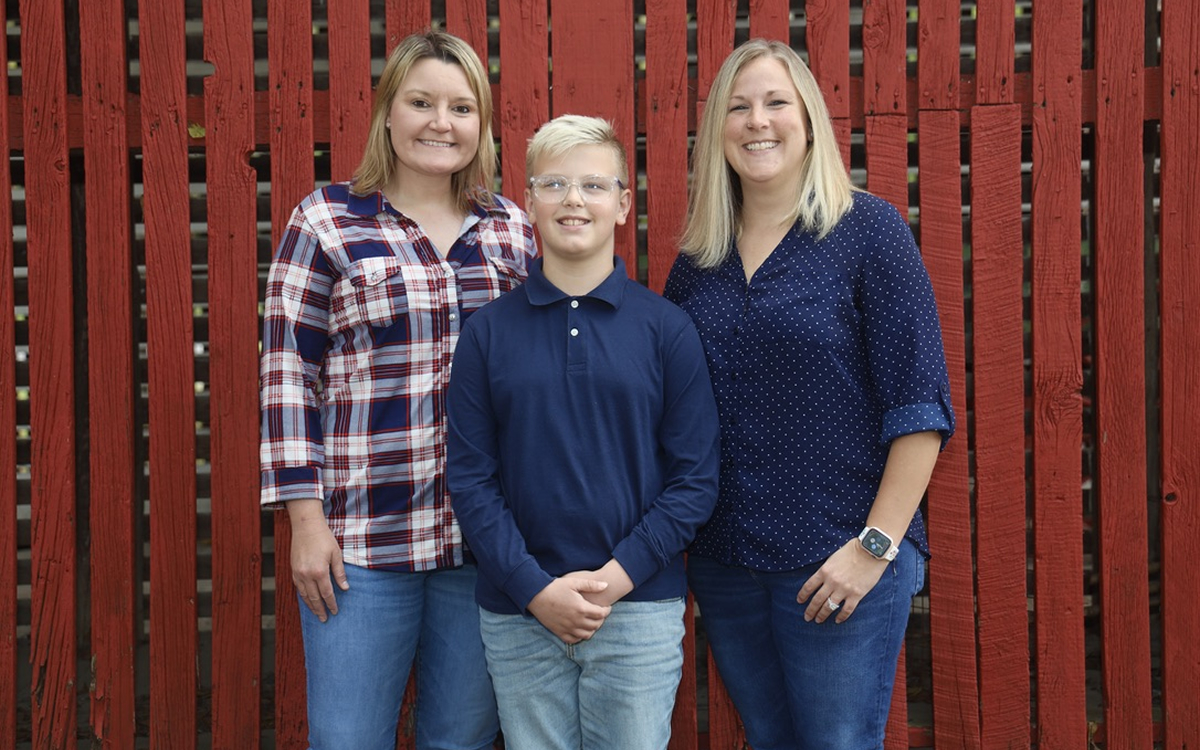 A lesbian couple is hopeful that Maryland's nondiscrimination laws will require the Grace Academy, a private non-denominational Christian school in Hagerstown, Md., to reverse its decision earlier this month to deny admission to their 11-year-old son Brayden.
Jennifer Dane and her partner and fiancé Megan Stratton point to a May 8 letter from the academy's upper school principal saying, "We regret to inform you that, due to a lifestyle counter to the Biblical worldview we teach, we have decided to deny enrollment to Grace Academy" for Brayden.
The two women say the letter followed an interview they had with the principal in question, Mark Koontz, Jr., in which he initially expressed support for Brayden's enrollment but quickly changed his tune when the women asked him about the school's anti-bullying policy. According to a report by the Advocate, Koontz said he couldn't control Grace Academy's community reaction to a student with two moms and he would have to consult with the school's director about admitting Brayden.
When school officials received word that Dane and Stratton might file a discrimination complaint against the school, Grace Academy director Greg Whitley sent an email to the couple saying their sexual orientation wasn't the reason for the school's denial of admission for Brayden.
According to the Advocate, Whitley claimed that a lack of regular church attendance, prayers, and family devotions conflicted with the school's "worldview" and that this was the "lifestyle" issue referred to in the earlier letter.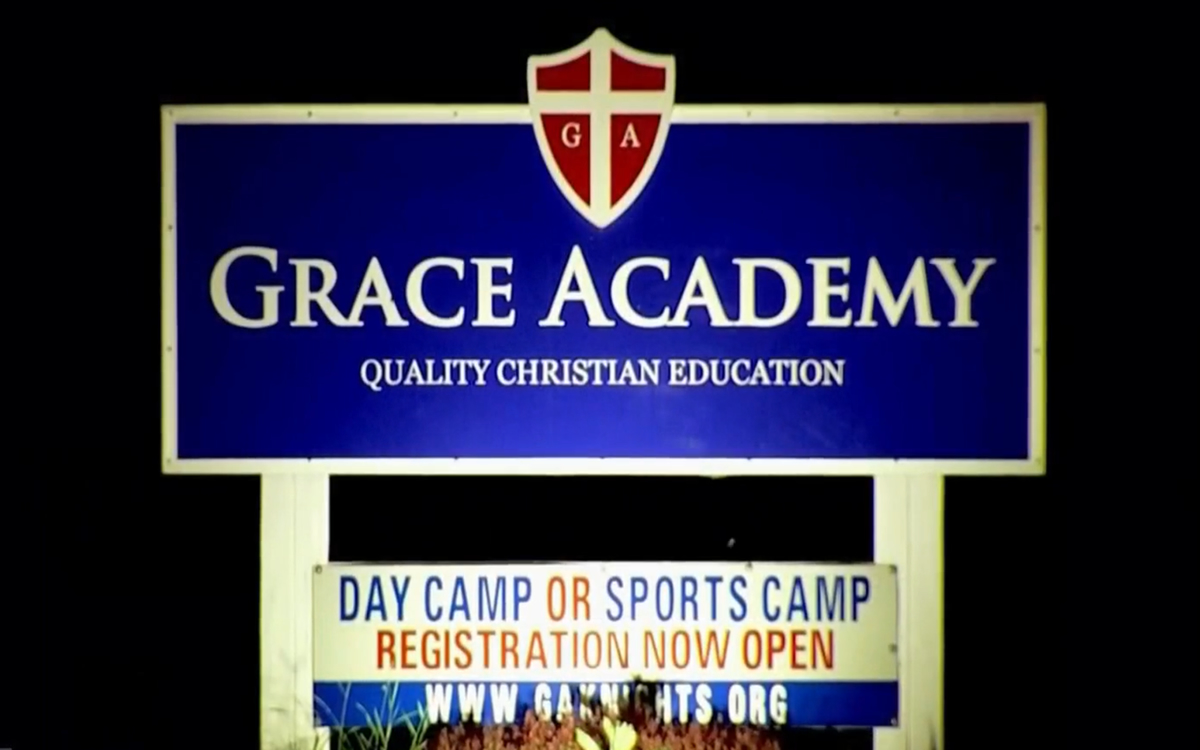 Dane told the Washington Blade this week that she and Stratton strongly dispute the school's denial that it refused admission to Brayden for reasons other than his parents' sexual orientation based on what he told them during their interview. Dane said the couple told Koontz in the interview that Brayden is a practicing Christian who prays and reads the Bible and that he attended another Christian school before the family moved to a different part of Hagerstown resulting in his enrollment in a public school, which he currently attends.
The couple has since learned that Grace Academy has received federal and state school funding in the past and may have lost its state funding under a specific program for not complying with certain requirements. Dane said she also learned that the school in the recent past has admitted students with same-sex parents.
The Advocate reports that a spokesperson for U.S. Rep. David Trone (D-Md.), whose district includes Hagerstown, said Trone strongly objects to Grace Academy's decision to deny admission to Brayden and that Trone's staff is investigating the matter.
Dane said she heard that the state Department of Education may also be investigating whether the school is currently receiving state education funds and whether receiving such funds requires the school to comply with the state law barring discrimination based on sexual orientation.
The Blade, meanwhile, has been unable to immediately reach spokespersons for the Maryland State Board of Education and the State of Maryland Commission on Civil Rights, to determine whether a religious school like the Grace Academy is bound by the state's nondiscrimination laws that prohibit discrimination based on sexual orientation and gender identity. The federal nondiscrimination law and some state laws include an exemption for religious institutions.
"That's what we're trying to figure out," said Dane, who said she and Stratton were waiting to hear back from attorneys they have called to find out if they have grounds to file a discrimination complaint under state or county law.
Dane said the two have learned that Grace Academy has received federal and state education funds under various programs, which could require that it comply with state nondiscrimination laws as a condition for receiving state funds.
A spokesperson for the school couldn't immediately be reached early this week for comment.
A message by school officials sent out Monday night to parents, which was provided to the Blade, detailed the school's position on the controversy:
Dear Grace Families,
In lieu of a recent situation regarding a denied enrollment, Grace Academy has found itself to be in opposition with the individuals who sought admission.  Since having been denied, the individuals involved have taken further action, including going to the media.  The Board of Directors and the Administration Team are aware of the circumstances and are taking the necessary steps to conclude this matter in a way that will be honorable to God while upholding the Christian Values that we hold dear.  At this moment, we would ask that you hold the Board and the Administration in prayer, that they would be led by God's wisdom throughout this process.  
We thank you all for your continued support and belief that Grace Academy is the institution that will both educate your children, but also aide in their ability to stand for Christ.
If you have need to seek further information, please contact Mr. Whitley, our Head of School.
God Bless,
Grace Academy Board of Directors and Administration 
Moms for Liberty is winning its fight to remove books from one Md. school district
56 books are temporarily off Carroll County library shelves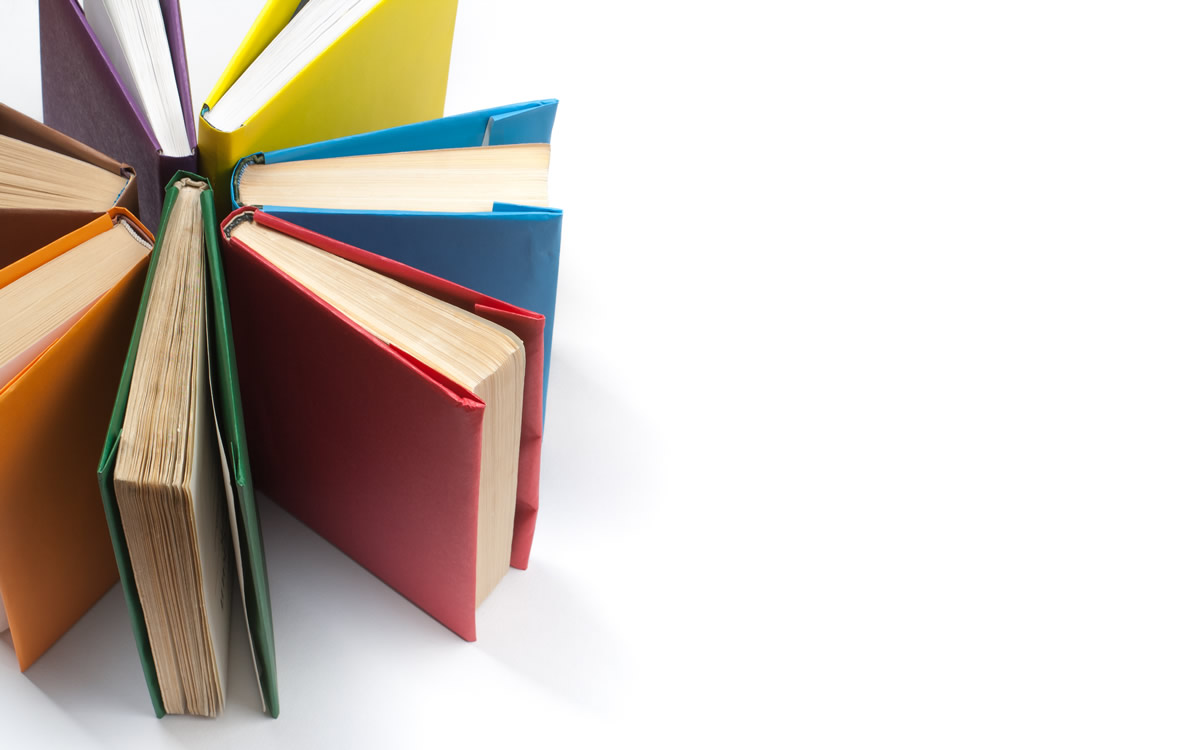 By Kristen Griffith | Carroll County Public Schools can't keep up with a flood of requests to review 56 school library books by a group of parents who oppose their content, so the superintendent has temporarily taken them off the shelves.
Flooding the queue is the conservative parents-rights group Moms for Liberty, whose Carroll County chapter has joined its nationwide call for stricter school library book selection, targeting titles with sexual content, in particular.
The rest of this article can be found at the Baltimore Banner website.
Md. governor visits, praises Baltimore LGBTQ Safe Haven
Moore calls facility 'invaluable resource' for community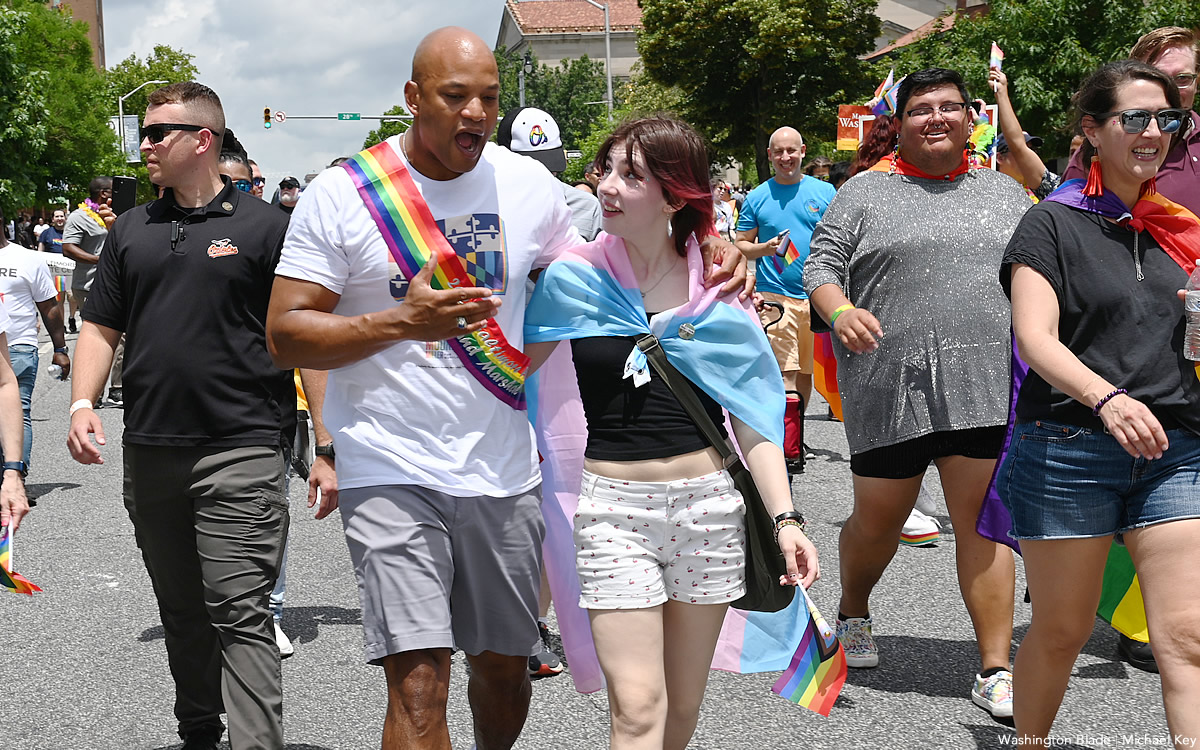 Maryland Gov. Wes Moore and the state's lieutenant governor, Aruna Miller, on Sept. 8 visited Baltimore Safe Haven, a transitional housing and support organization that provides a wide range of services for the LGBTQ community, with a special outreach to the transgender community.
A statement released by Moore's office says the visit was made in partnership with the Maryland Commission on LGBTQIA+ Affairs and provided an opportunity for him and Miller to tour Safe Haven's housing facilities and learn more about the services it offers.
"In Maryland, we lead with love and inclusion, and nobody should have to justify their own humanity," Moore said in a statement. "Baltimore Safe Haven provides help and hope to the people who need it most," he said. "The only way forward is together, and Baltimore Safe Haven has a partner in the State House."
Moore added, "We have a lot of work to do, and we must tackle that work in partnership. If we do, we can build a kinder, safer Maryland for all."
Miller said in the statement that she and the governor fully support Baltimore Safe Haven's work and mission.
"Baltimore Safe Haven's services are a critical link in the continuum of care for our LGBTQIA+ community, specifically for Black transgender Marylanders, and our administration is proud to be their partner," she said.
Iya Dammons, the founder and executive director of Baltimore Safe Haven who on July 28 officially opened a D.C. Safe Haven facility at 331 H St., N.E., said the visit by Moore and Miller to the Baltimore facility has highlighted the organization's work to provide support for people in need.
"Baltimore Safe Haven has been at the forefront of this fight, providing a lifeline to those who have been disproportionately affected by homelessness, discrimination, and violence," she said in a statement. "During their walk-through, Lieutenant Governor Aruna Miller and Governor Wes Moore witnessed firsthand the compassionate and empowering environment created by Baltimore Safe Haven."
Added Dammons, "We hope that their visit will inspire others to join our mission to create a more inclusive and equitable Maryland."
 Like the Baltimore Safe Haven operation, Dammons said the D.C. Safe Haven will provide a wide range of services, including housing for homeless LGBTQ youth, a computer lab, a drop-in center, a case manager, and a once-a-week clinic supported by the University of Maryland.
Md. man pleads guilty to making threats against HRC
Adam Nettina left voicemail after massacre at Nashville's Covenant School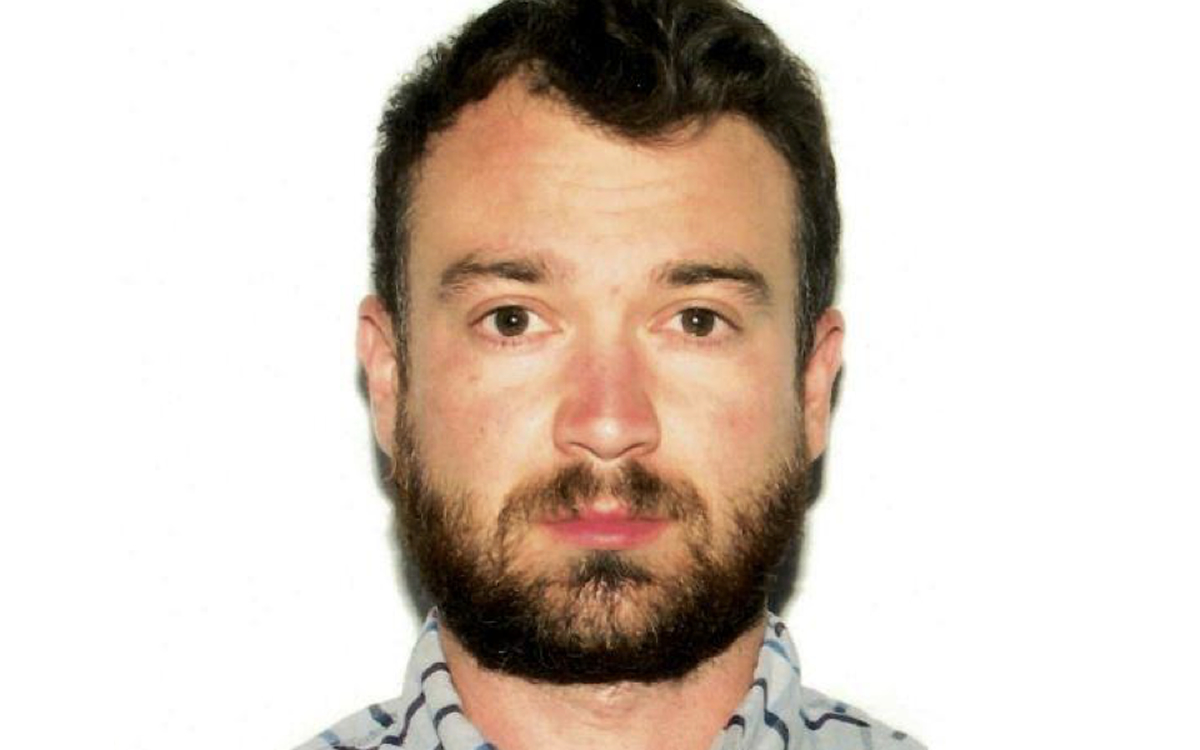 A Maryland man has pleaded guilty to making threats against the Human Rights Campaign.
The Justice Department in a press release notes Adam Michael Nettina, 34, of West Friendship, Md., pleaded guilty in federal court to one count of using interstate communications with a threat to injure.
The press release notes Nettina admitted to leaving a threatening voicemail on March 28, 2023, that referenced the massacre at the Covenant School in Nashville, which took place the day before.
"The message referenced a mass shooting that had happened the day before at a school in Nashville, Tennessee, involving multiple shooting fatalities, where the perpetrator was a transgender woman," notes the press release. "During the call to the advocacy organization on March 28, Nettina made multiple threats, including, '…We'll cut your throats. We'll put a bullet in your head … You're going to kill us? We're going to kill you 10 times more in full.'"
The Justice Department said Nettina "admitted to leaving the threatening voicemail and to targeting his victims because of their actual and perceived gender, gender identity and sexual orientation" and acknowledged he sent threatening messages to two lawmakers in Virginia and Maryland who publicly support trans people."
Nettina faces up to five years in prison.
"The defendant in this case attempted to terrorize the LGBTQI+ community by calling in multiple threats of violence to a local advocacy group," said Luis Quesada, assistant director of the Federal Bureau of Investigation's Criminal Investigative Division. "The FBI will not tolerate these acts of hate, and we remain committed to investigating civil rights violations and keeping our communities safe and free from fear."