Biden to sign wide-ranging executive order on conversion therapy, LGBTQ youth
Directive stands against state anti-LGBTQ measures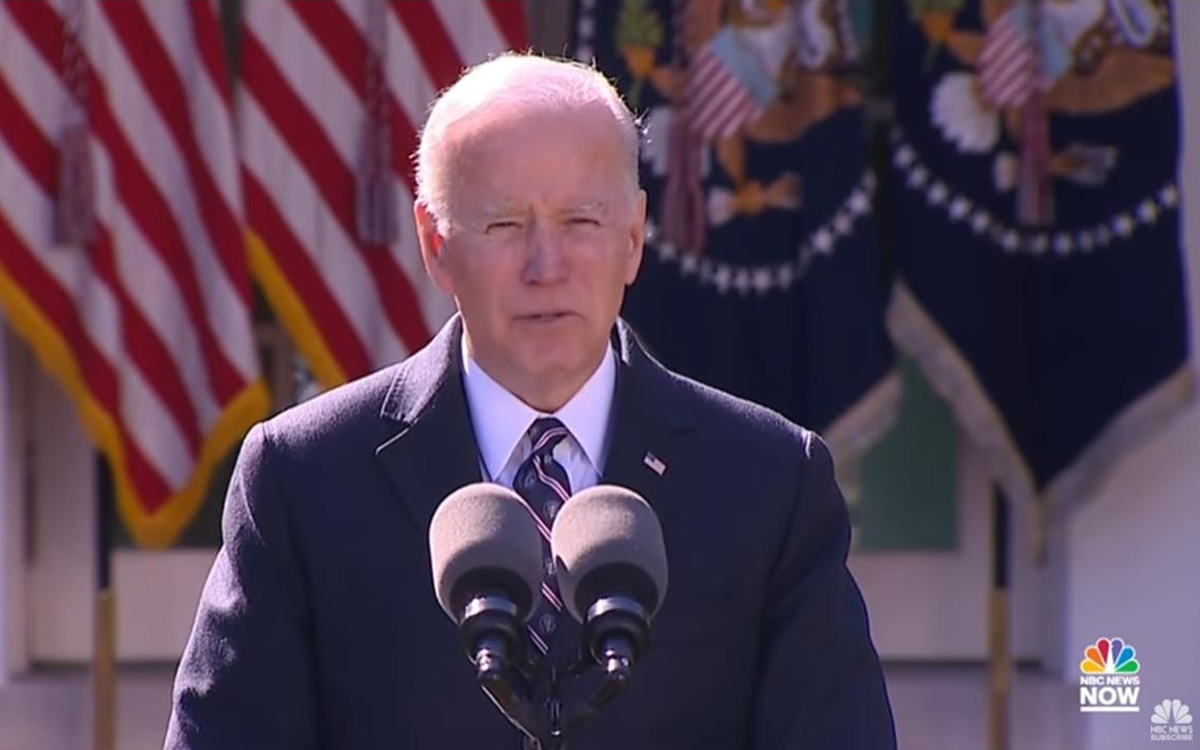 President Biden, in recognition of Pride month during a reception with LGBTQ leaders and advocates at the White House, is set to sign Wednesday a wide-ranging executive order advancing his administration's goals for LGBTQ policy, which includes new prohibitions on widely discredited conversion therapy and resources for parents and children in states enacting laws against transgender youth.
The executive order is the latest measure from the Biden administration building on its reputation for steadfast support for transgender and non-binary youth, who are the targets of more than 300 pieces of anti-LGBTQ legislation in state legislatures and new state laws. Many of these measures ban transgender girls from sports consistent with their gender identity or penalize medical providers and parents for providing transition-related care for youth.
Key components of Biden's order direct U.S. departments and agencies, including the Department of Health & Human Services and the Department of Education, to develop regulations and policies that would counteract the state measures, according to a White House fact sheet.
Among the components of the directive:
HHS and the Department of Education are tasked with developing sample policies for states on expanding access to health care for LGBTQ youth and developing policies for "achieving full inclusion for LGBTQ students";
HHS is tasked with leading an initiative against conversion therapy, which is set to clarify federal funds cannot be used for the practice, increase public awareness about its harms and provide support to survivors;
the secretaries of State, Treasury, and HHS are directed to develop an action plan to promote an end to conversion therapy overseas and ensure that U.S. foreign assistance dollars don't fund the practices;
HHS is set to publish a "Bill of Rights for LGBTQI+ Older Adults" as well as guidance on the non-discrimination protections for older adults in nursing homes and other long-term care settings.
In a conference call with reporters on Wednesday ahead of the signing of the executive order, senior administration officials who spoke on condition of anonymity laid out the key components of the measure and put the executive order into context of the Biden administration's broader mission for equity and inclusion.
Asked by the Washington Blade if the White House is anticipating a response from states that have enacted laws against transgender and non-binary youth, many of which have taken the Biden administration to court over federal policies, a senior administration official declined to say.
"We don't know," the official said. "The focus is not really on what their response will be. What we're focused on is responding to the frankly un-American policies they're pushing through state legislatures. They're going after kids, they're going after families just because of who they are, and the president has said repeatedly that he will stand with LGBTQI youth and families and people across the country. That's what this executive order is going to do."
The executive order, however, falls short of the Biden campaign's pledge to sign the Equality Act into law, which in the 2020 election he promised he would do within the first 100 days of his administration. Although the comprehensive LGBTQ legislation has cleared the House, it is all but dead in the Senate and has yet to come up for a vote.
Asked by a reporter about why Biden hasn't placed as much emphasis on the Equality Act as other legislative measures, such as the Build Back Better package or voting rights legislation, a senior administration official shot back that was at odds with the facts.
"The president is a strong supporter of the Equality Act and he has not wavered in that," the official said. "He continues to call on Congress to pass the Equality Act. You heard him renew that call during the State of the Union address … Any assertion that he hasn't been full-throated on that is just completely at odds with the facts. The president today will reiterate the need to sign this legislation into law."
Read the White House fact sheet on the executive order here.
Switzerland marriage equality law takes effect
Voters last September overwhelmingly approved 'Marriage for All' law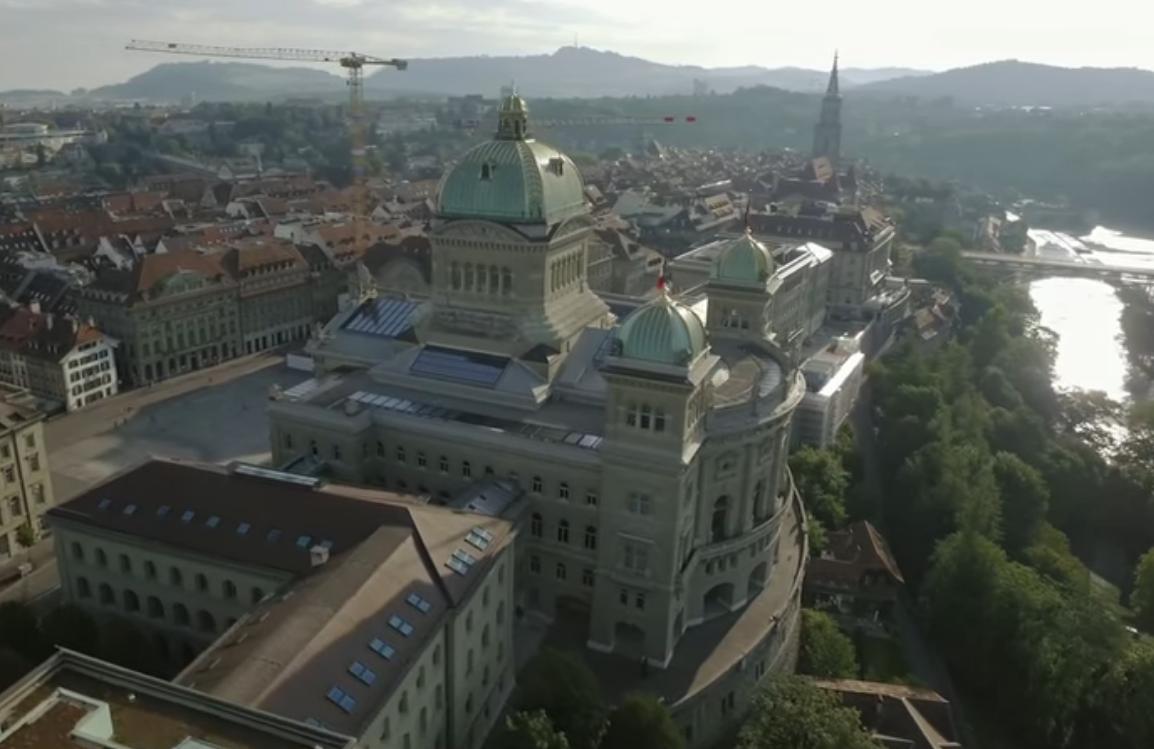 A law that allows same-sex couples to legally marry in Switzerland took effect on Friday.
Swiss voters last September voted overwhelmingly in favor of the "Marriage for All" law.
Maria von Känel of Regenbogenfamilien (Rainbow Families) on Friday posted to her Facebook page a picture of her and her wife with a marriage license and a message that said "the celebrations can begin."
Neighboring Austria, Germany and France are among the European countries that have extended marriage rights to same-sex couples. Scott Miller, the U.S. ambassador to Switzerland and Liechtenstein who is openly gay, is married to Tim Gill.
"Today we celebrate marriage for all," tweeted the U.S. Embassy in Switzerland on Friday. "Congratulations to Switzerland on this historic day."
Today we celebrate marriage for all. Congratulations to #Switzerland on this historic day! 🎉🇨🇭🏳️‍🌈🎉 #EqualityforAll #loveislove

— U.S. Embassy Bern (@USEmbassyBern) July 1, 2022
Brittney Griner trial begins in Moscow
WNBA star faces up to 10 years in prison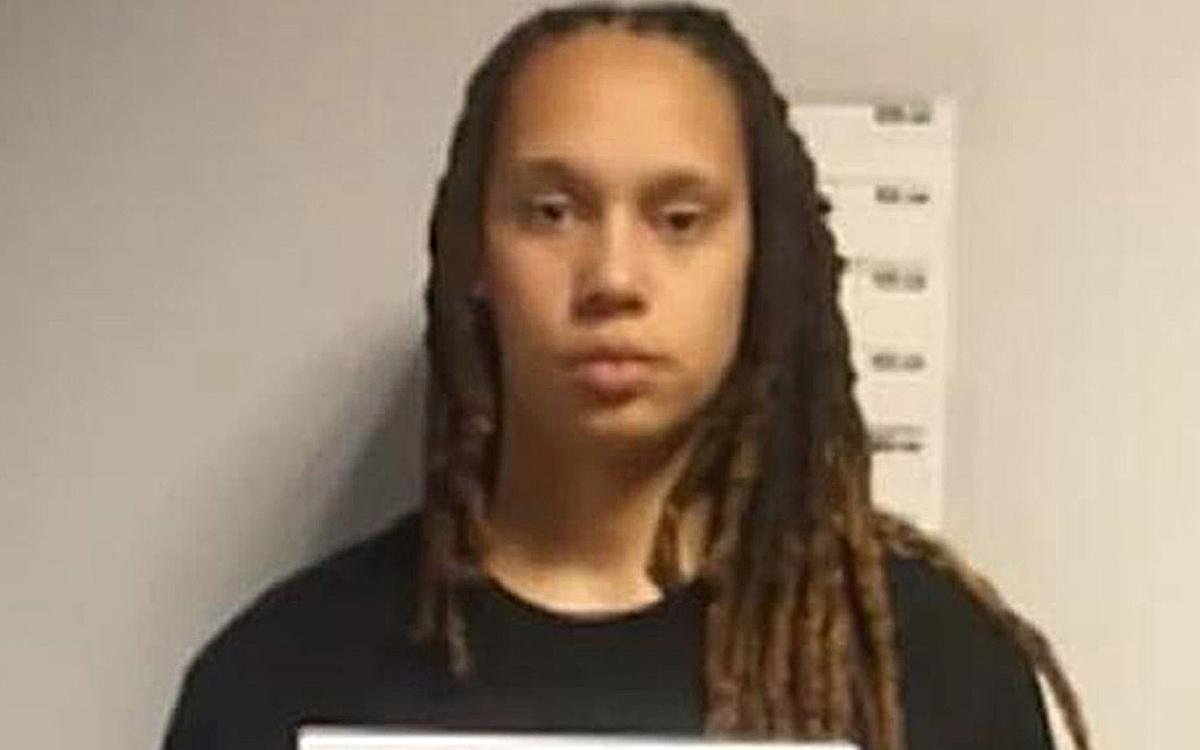 The trial of detained WNBA star Brittney Griner began on Friday in Moscow.
Russian media reports indicate authorities initially did not allow journalists into the court room, but two reporters were eventually able to enter. The Washington Post reported U.S. Chargé d'Affaires Elizabeth Rood and other American diplomats were present.
Officials at Moscow's Sheremetyevo Airport in February detained Griner — a Phoenix Mercury center and two-time Olympic gold medalist who is a lesbian and married to her wife, Cherelle Griner, — after customs inspectors allegedly found hashish oil in her luggage. The State Department later determined that Russia "wrongfully detained" her.
Secretary of State Antony Blinken on May 14 spoke with Cherelle Griner. White House National Security Advisor Jake Sullivan this week said he has also spoken with her.
Officials with the State Department's Office of the Special Presidential Envoy for Hostage Affairs and Bureau of Educational and Cultural Affairs on June 13 met with Brittney Griner's teammates to discuss her detention and efforts to secure her release.
Brittney Griner on June 18 was unable to speak with her wife on their fourth anniversary because the phone at the U.S. Embassy in Moscow that she called went unanswered. A State Department spokesperson later admitted a "logistical error" prevented Brittney Griner from speaking with Cherelle Griner.
Brittney Griner faces up to 10 years in prison if she is convicted.
The Council for Global Equality and the Human Rights Campaign are among the dozens of advocacy groups who signed a letter to President Joe Biden and Vice President Kamala Harris last week that urged them to do more to secure Brittney Griner's release. The U.S. House of Representatives on June 24 approved a resolution that called upon Russia to immediately release her.
"Brittney Griner is wrongfully detained, unjustly detained and we have made that clear as an official determination of the U.S. government," Sullivan told reporters on Tuesday. "Second, the Russian government should release her and allow her to be returned and reunited with her family and come home safe and sound."
U.S. Supreme Court ruling allows Biden administration to end MPP
Trump-era policy placed LGBTQ asylum seekers at increased risk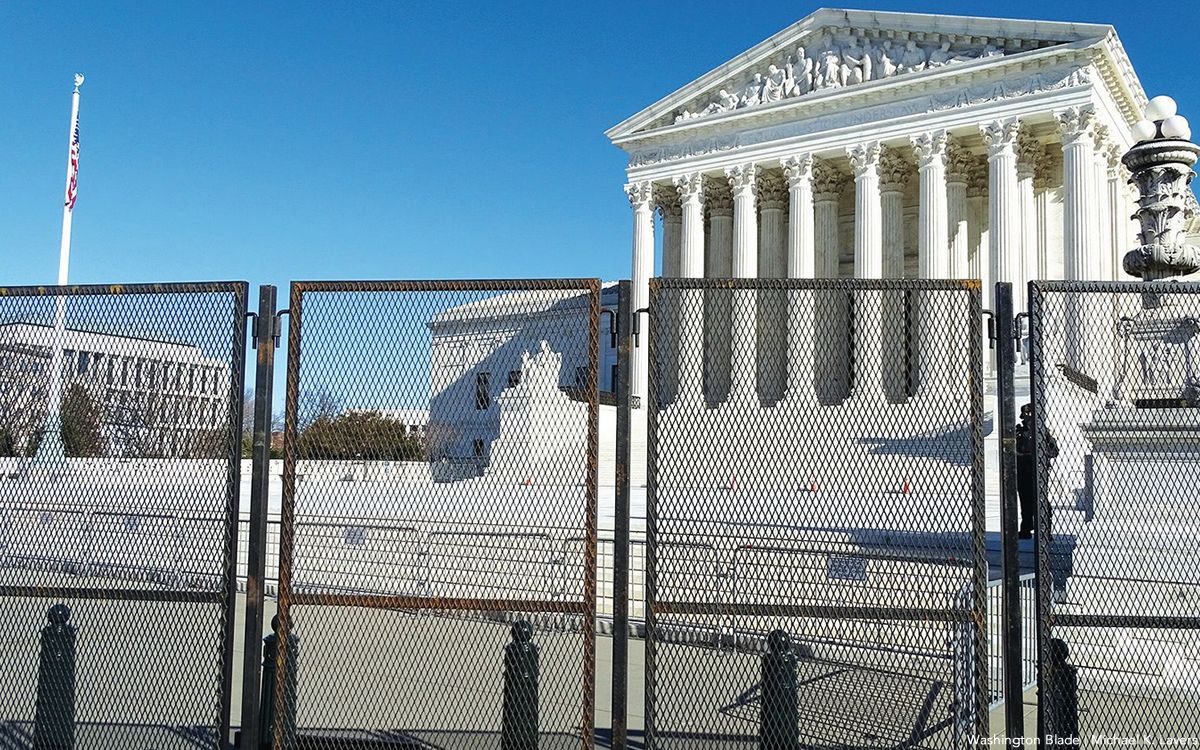 The U.S. Supreme Court on Thursday in a 5-4 ruling said the Biden administration can end a policy that forced asylum seekers to pursue their cases in Mexico.
The previous White House's Migrant Protection Protocols program, which became known as the "Remain in Mexico" policy, took effect in 2019.
The Biden administration suspended MPP enrollment shortly after it took office in January 2021. The program was to have ended six months later, but a federal judge in Texas ordered MPP's reinstatement after the state and Missouri filed suit against the Biden administration.
Thursday's ruling sends the Texas and Missouri case back to lower courts.
"As Secretary Mayorkas concluded in October 2021 after a thorough review, the prior administration's Migrant Protection Protocols (MPP) has endemic flaws, imposes unjustifiable human costs and pulls resources and personnel away from other priority efforts to secure our border," said the Department of Homeland Security in a statement. "We welcome the Supreme Court's decision affirming that the Secretary has the discretionary authority to terminate the program, and we will continue our efforts to terminate the program as soon as legally permissible."
U.S. Sen. Alex Padilla (D-Calif.) also welcomed the ruling.
"Today's Supreme Court decision correctly acknowledges the Biden administration's authority to end the unlawful and cruel 'Remain in Mexico' program," he said in a statement. "For more than three years, this horrifying policy has denied asylum seekers their right to due process and subjected them to crimes like rape, kidnapping and torture in northern Mexican border cities while they await their court hearings."
Advocates sharply criticized MPP, in part, because it made LGBTQ and intersex asylum seekers who were forced to live in Tijuana, Ciudad Juárez, Reynosa, Matamoros and other Mexican border cities even more vulnerable to violence and persecution based on their sexual orientation and gender identity.
[email protected] Coalition President Bamby Salcedo on Thursday told the Washington Blade the Supreme Court ruling "will certainly impact our community in a positive way."
"We know that people who have to remain in Mexico to wait continue to be victims of violence," said Salcedo. "This is definitely a step in the right direction and we're grateful that this happened in this way."
Emilio Vicente, communications and policy director of Familia: TQLM, an organization that advocates on behalf of transgender and gender non-conforming immigrants, echoed Salcedo.
"We're glad to finally have some good news from the Supreme Court after horrible rulings on abortions, climate change, Native American rights," said Vicente. "Ending 'Remain in Mexico' will allow LGBTQ+ asylum seekers who face increased discrimination and abuse during the journey to the U.S., to be able to seek asylum here."
Abdiel Echevarría-Cabán is a South Texas-based immigration attorney and human rights law and policy expert who the LGBTQ+ Bar in 2021 recognized as one of its 40 best LGBTQ lawyers who are under 40.
He told the Blade on Thursday the Supreme Court ruling is "a victory we must celebrate." Echevarría-Cabán also said MPP placed LGBTQ and intersex asylum seekers at increased risk.
"Refugees in general, but especially LGBT refugees, are extremely vulnerable to other type of harms such as kidnappings by cartel members, extortion, physical and psychological abuses from Mexican law enforcement authorities and third parties given the high levels of discrimination for LGBT refugees in Mexico," said Echevarría-Cabán.
The Supreme Court issued its ruling a day after the Justice Department filed charges against four people in connection with the deaths of 53 migrants who were found in the back of a tractor trailer truck in San Antonio.
The Biden administration in April announced its plans to terminate Title 42, a Centers for Disease Control and Prevention rule that closed the Southern border to most asylum seekers and migrants because of the pandemic. Title 42 was to have ended on May 23, but a federal judge ruled against the White House.
"This decision isn't the end of the fight for ensuring that people seeking asylum get asylum but it's an important step in protecting vulnerable people," Vicente told the Blade after Thursday's ruling. "President Biden must follow through on his commitment to end MPP and protect all asylum seekers."
Salcedo noted to the Blade the "system, as it is, particularly when it comes to trans women, needs to be completely changed so that we can be at a better place as a community." Padilla in his statement urged the Biden administration "to do everything in its power to swiftly end 'Remain in Mexico' once and for all."
"Misguided and inhumane Trump-era policies like 'Remain in Mexico' and Title 42 have only decimated an already broken immigration system," he said. "We must keep working to restore the lawful processing of asylum seekers at the border, in keeping with America's most deeply held values as a nation of immigrants."
The Department of Homeland Security in its statement notes Title 42 remains in place.
"The department also continues to enforce our immigration laws at the border and administer consequences for those who enter unlawfully, and will continue the court-mandated enforcement of the Centers for Disease Control and Prevention's Title 42 public health order," it reads.